Click to → SPANISH
Hello everyone !!!! We're already here with the third part of Silmo Paris 2016 Special Report, which is giving a lot as you can see 😉 . We have many things that show you yet and we inform you that there is still a final part of the special report. We hope you enjoy it!! 🙂
Today we will show you the following brands:
Today we start with Akira Ishiwatari, he is one of the geniuses of modern eyewear design. The Japanese artist with his unique artistic aurea leaves no one indifferent with their designs. All glasses are hand made one by one in the Italian factory FAOFLEX with the best Japanese acetates. For 3 years the collection has grown tremendously, creating a new line of sunglasses and a complete collection of metal called tINToy. Indeed, it is impossible to choose a single frame, and when you have chosen your shape, choose the color is impossible as acetates are impressive. To highlight the limited edition WASO-H encrusted with  vintage Japanese kimonos fabric.  pure love for PLATOY, for us essential.
LIÒ is an original venice familiar brand that manufactures its own glasses handmade since 1989, highlighted all these years to do cutting-edge design. They have a lot of different design concepts like that you can see below that are based on pearl necklaces, worth to stop and investigate more about this Italian brand.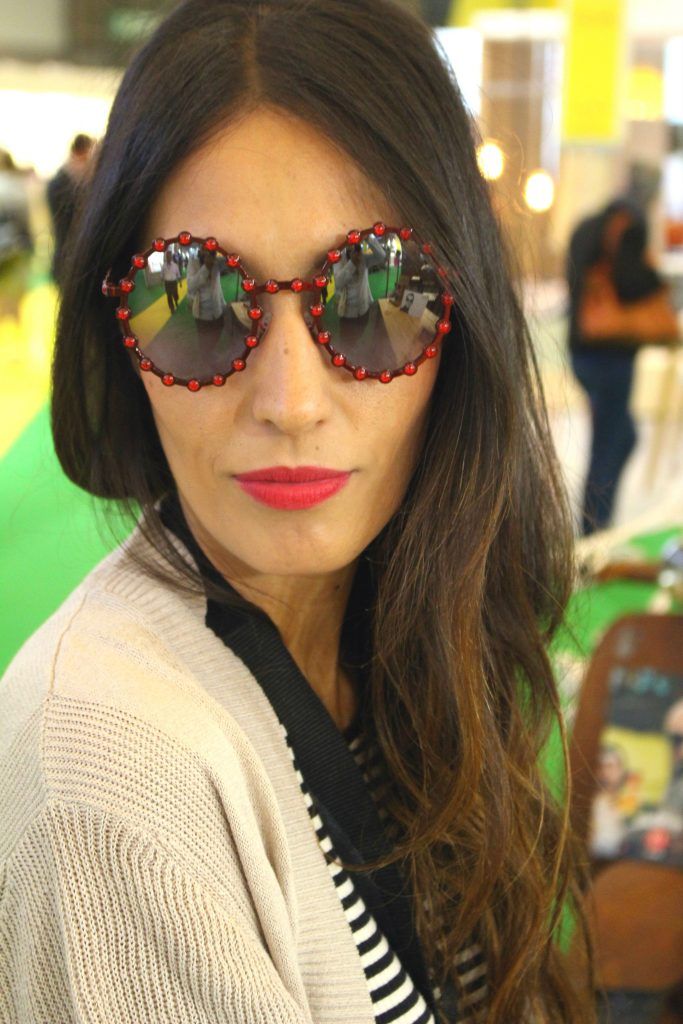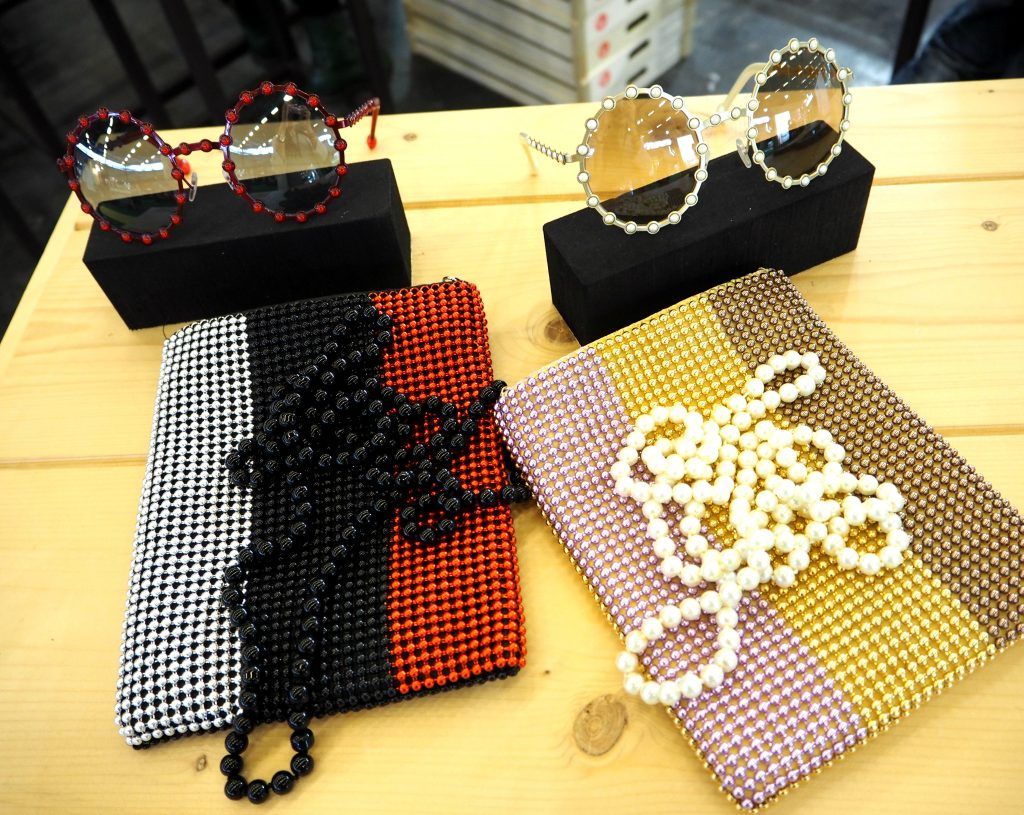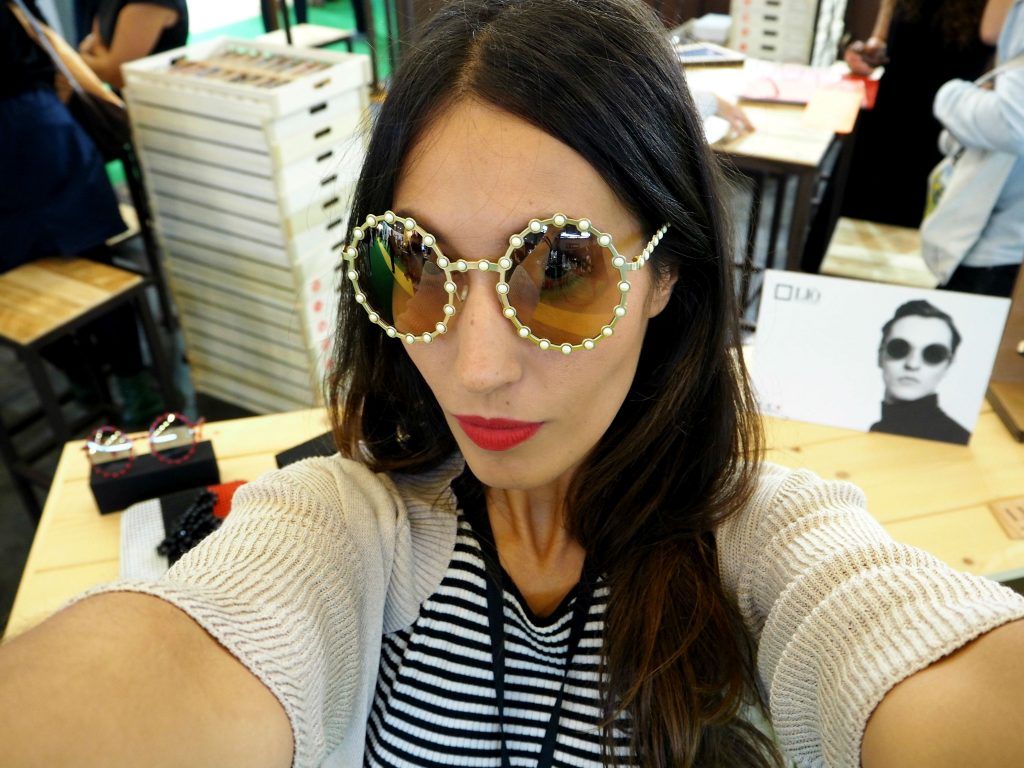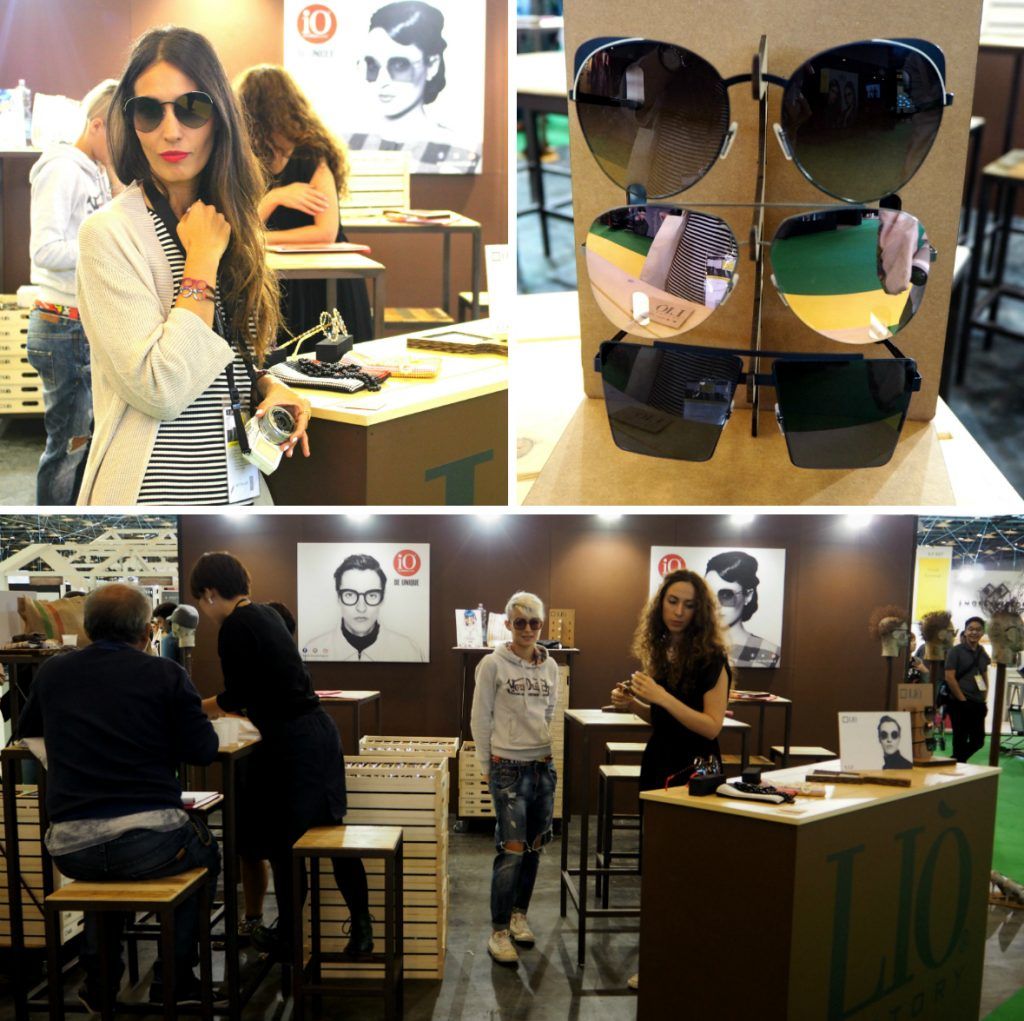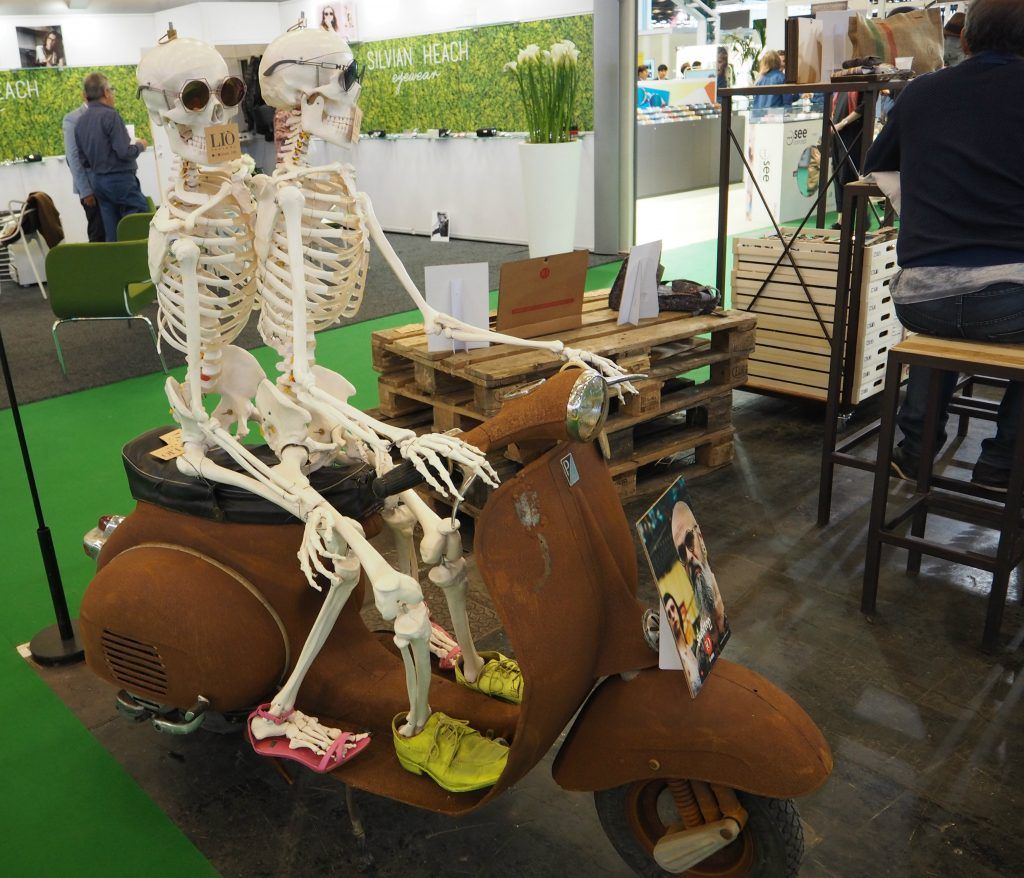 We went through the PLM booth, one of the essential brands for those are seeking the most feminine French styles. All their glasses are incredibly feminine and French style, however extravagant they seem when you try them all fit perfectly. They have greatly expanded its collection with super fun color combinations, look what nice !…. 🙂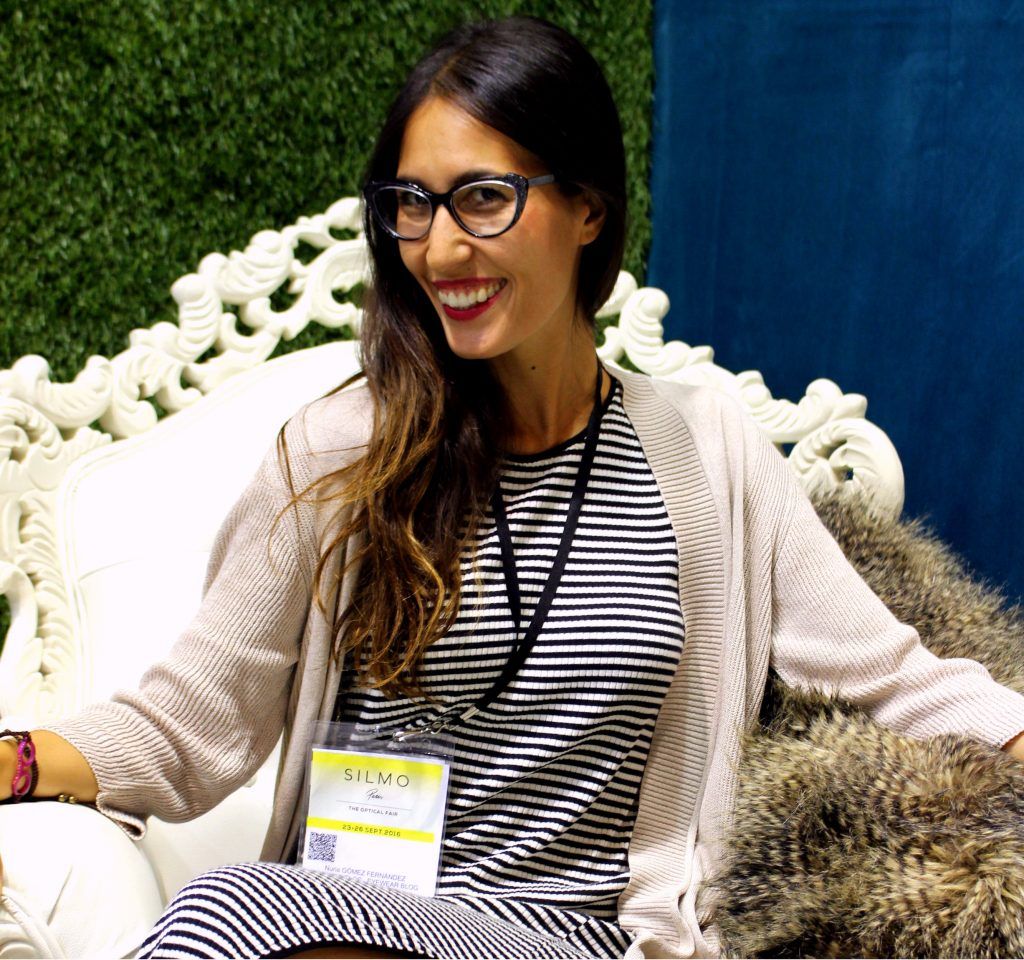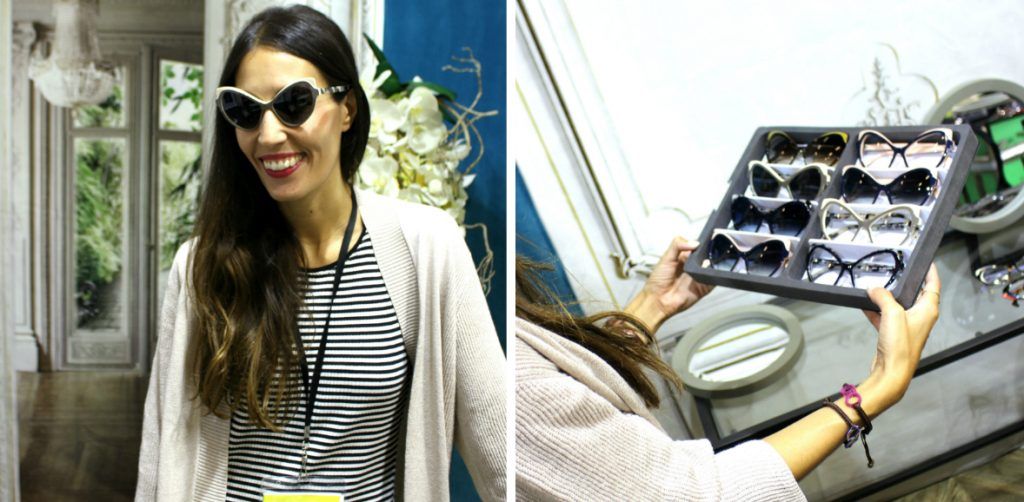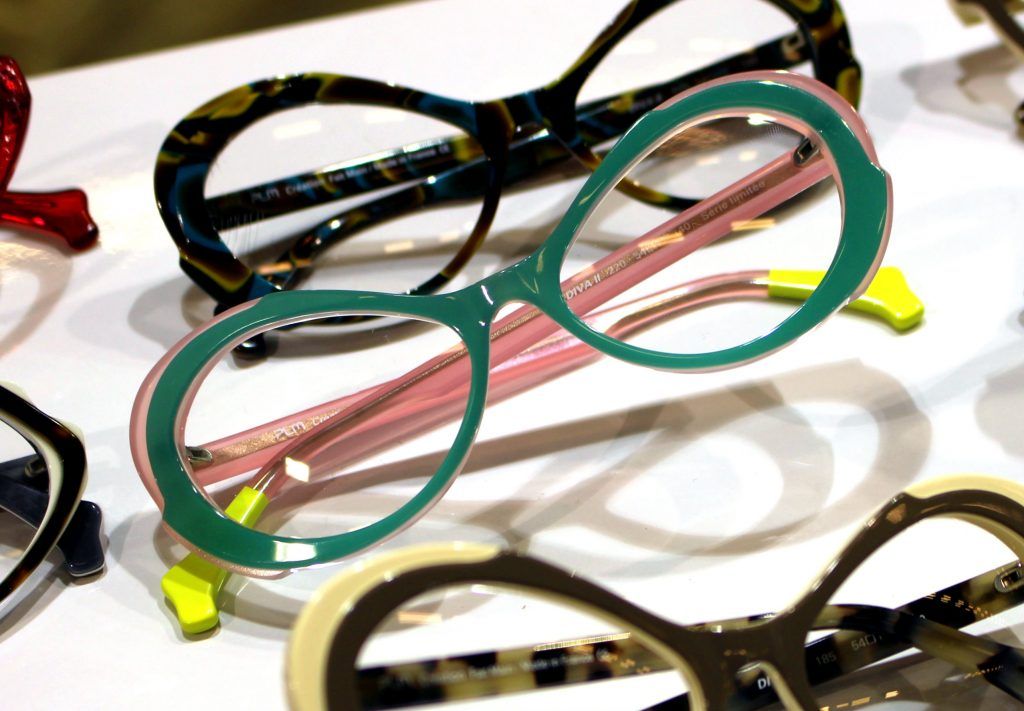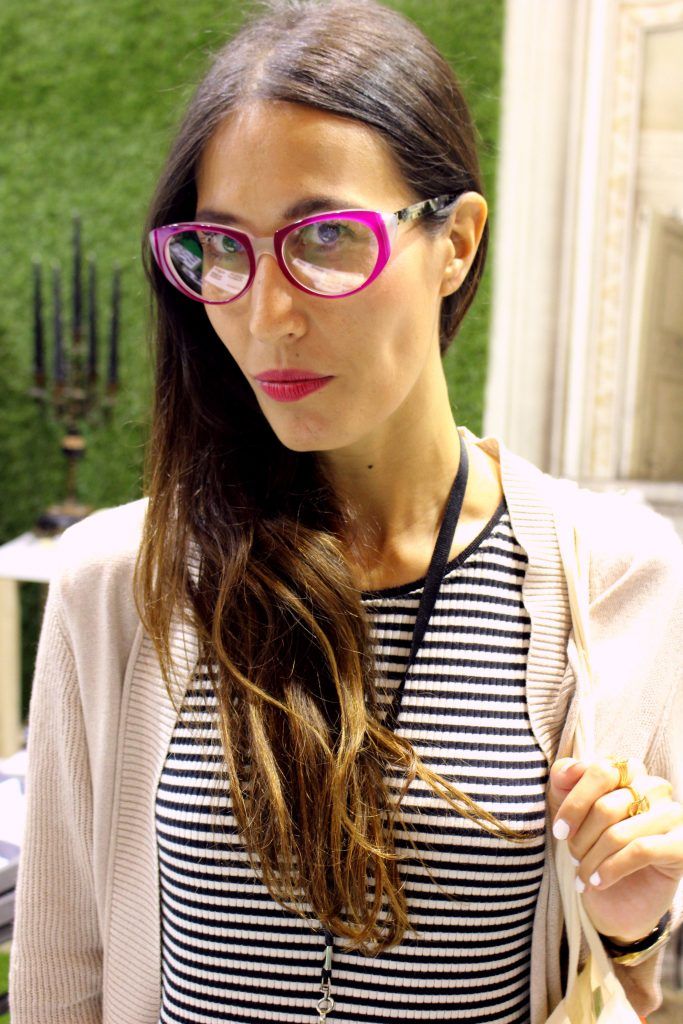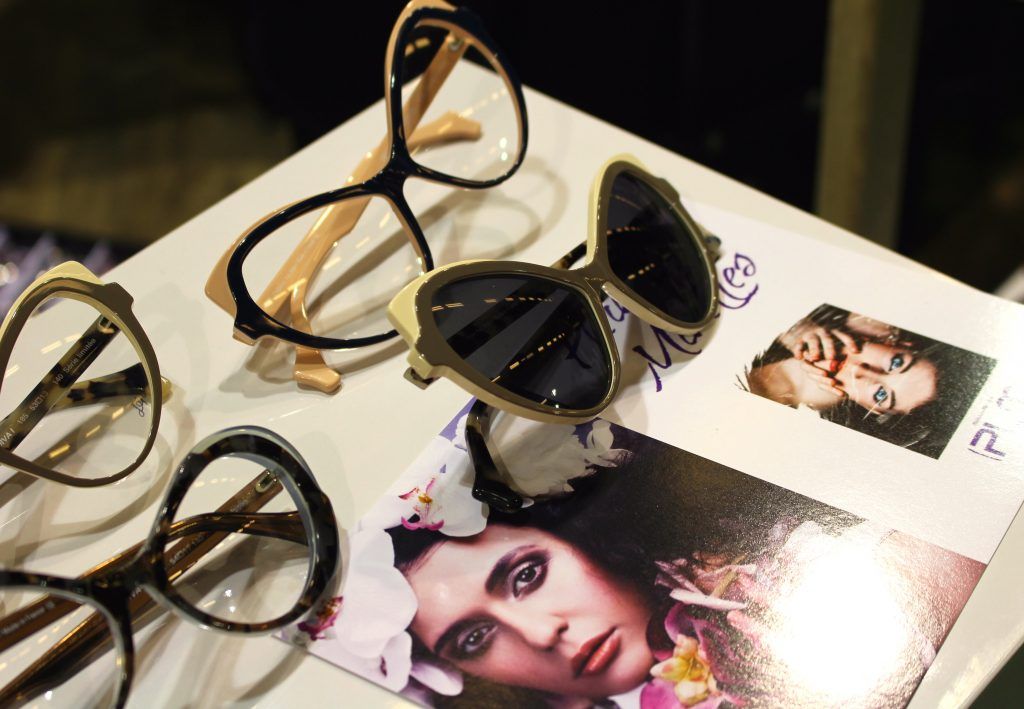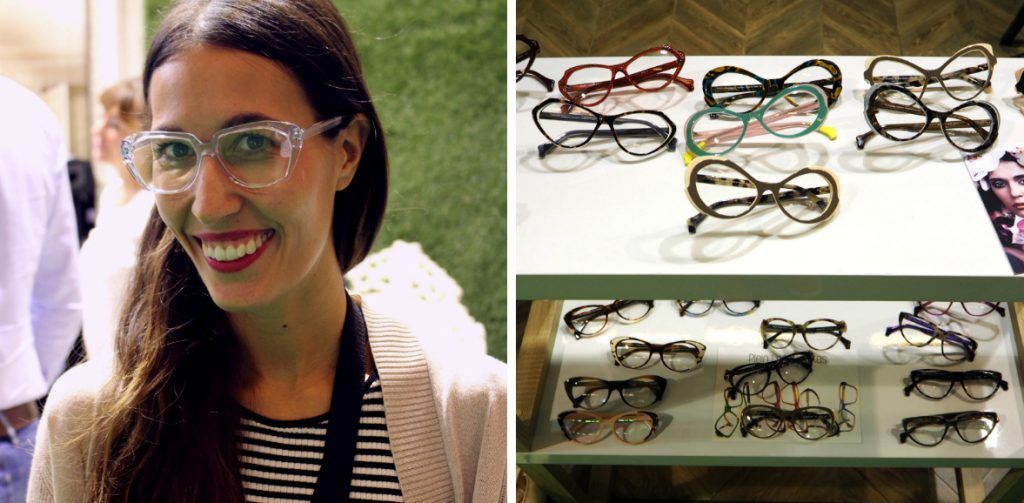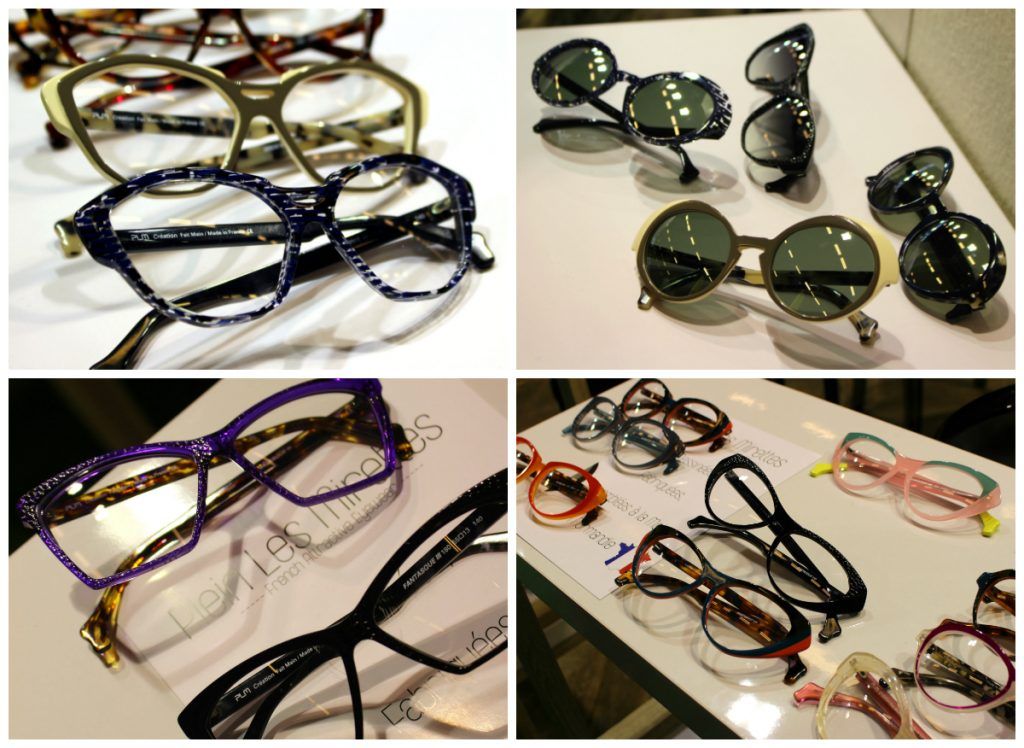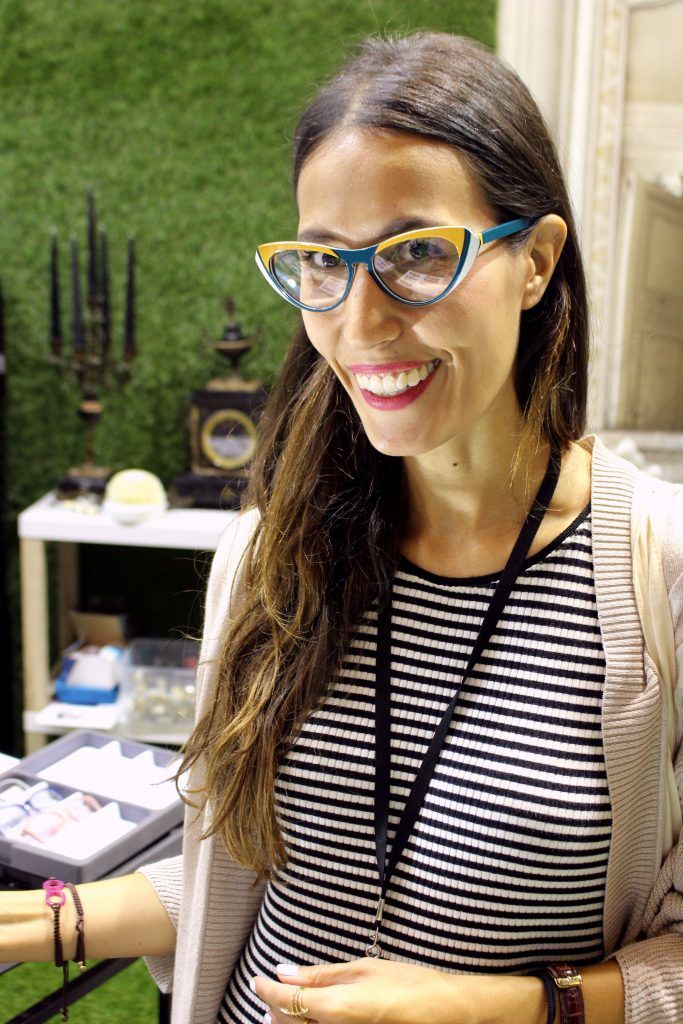 VANNI is an Italian brand with over 25 years of tradition that has always stood out for the colorful and unique combinations of their acetates with very special designs with amazing 3D effects. Currently the collection has a lot of great acetate models that blend with subtle metallic glasses filled with colorful steel.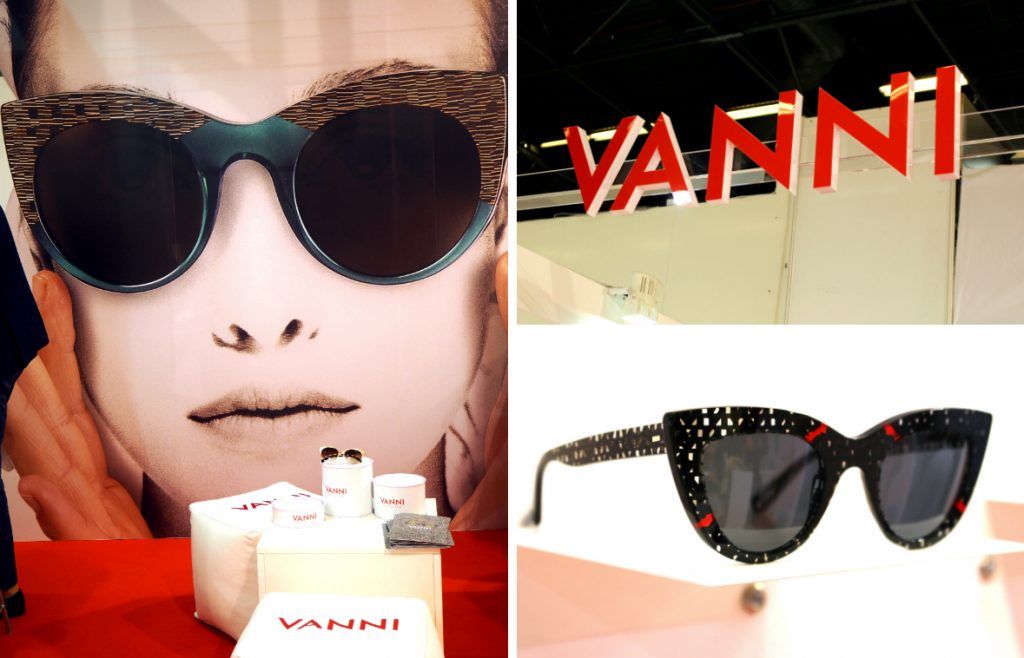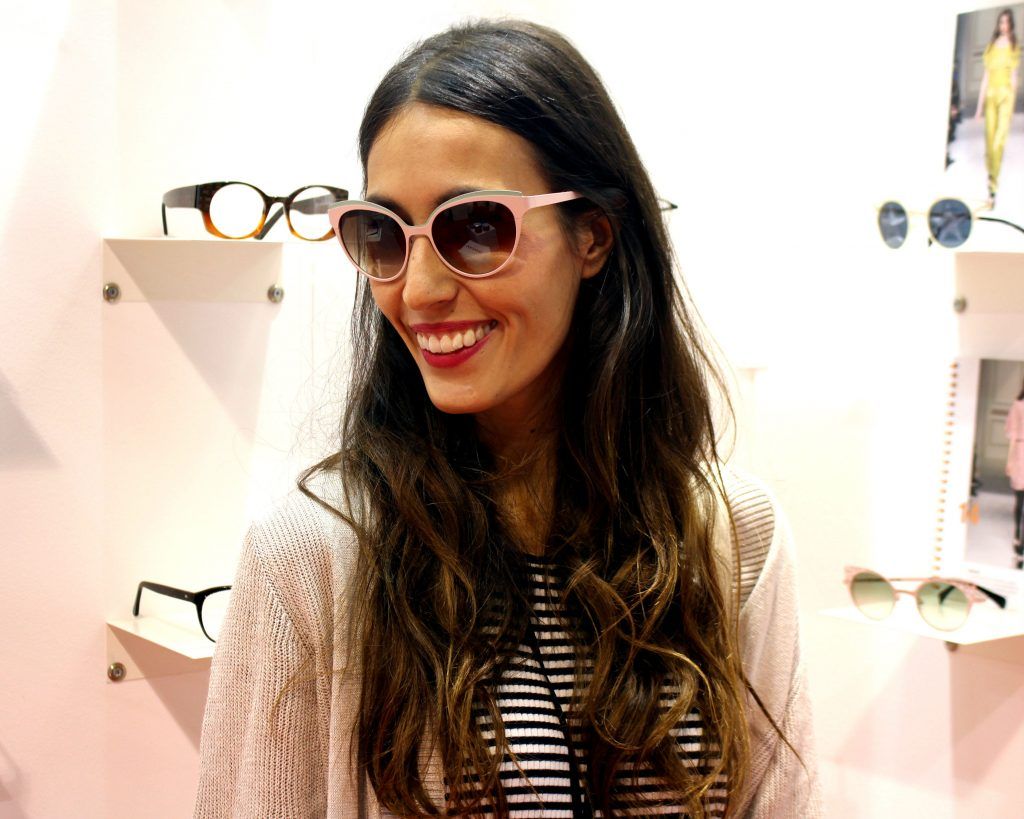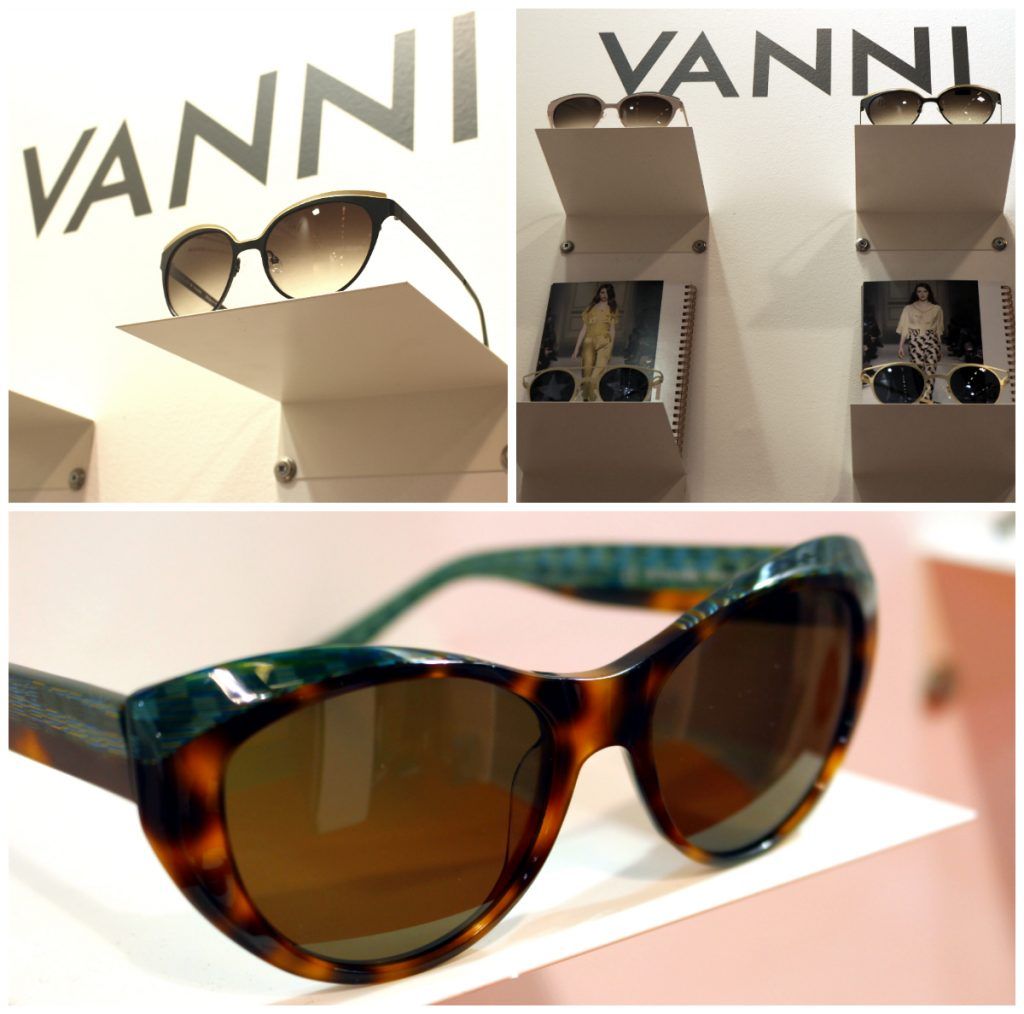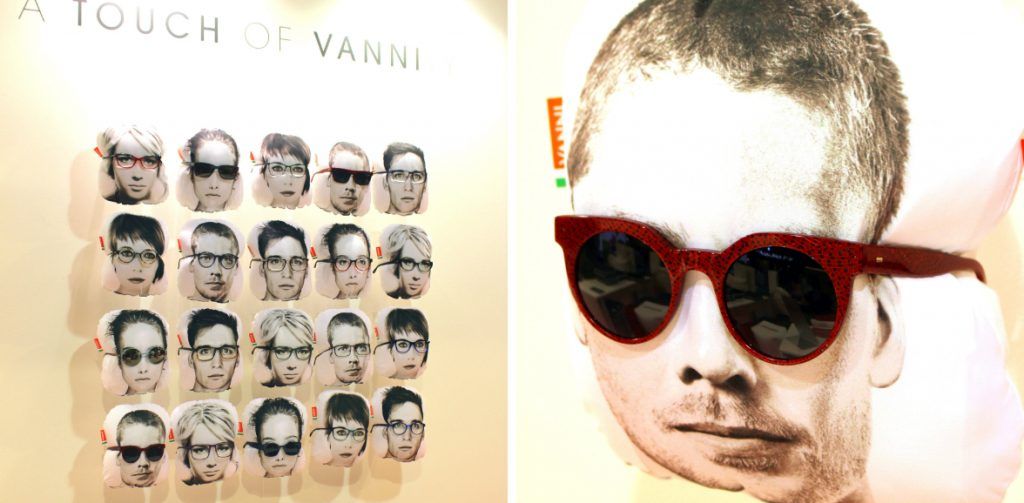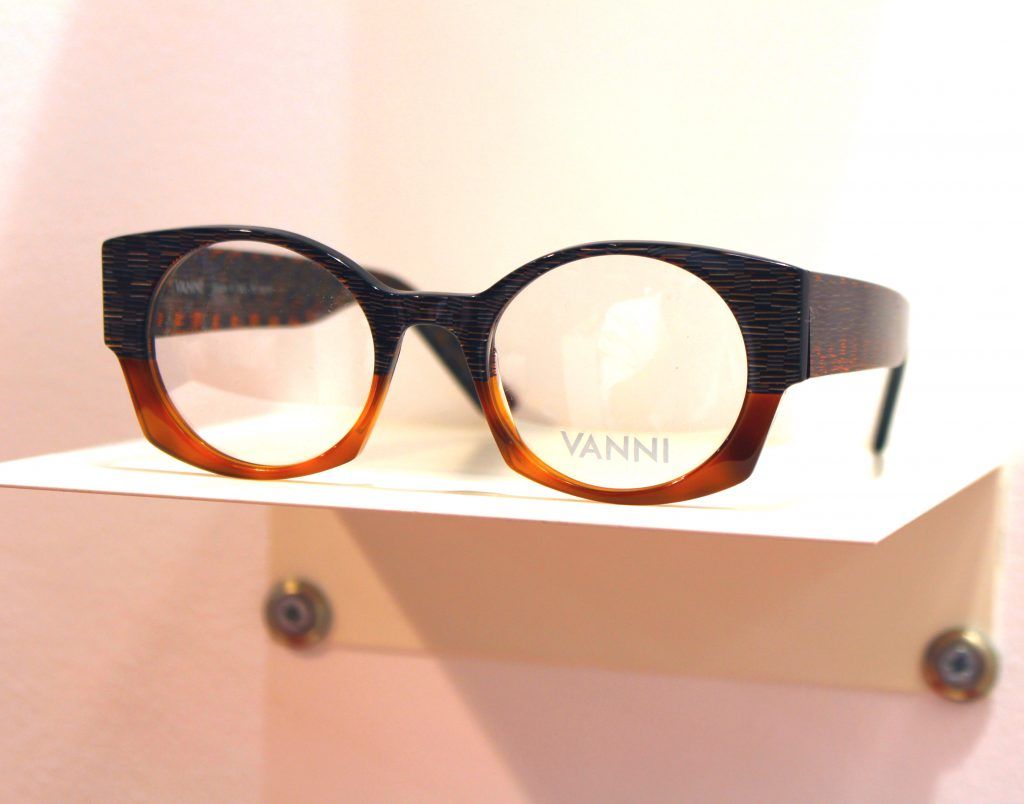 Our special thanks to Jose Botella (INIZIA OPTICAL) distributor in Spain of Paper & Paper, Vanni and K3.
It is an British brand with over a decade of experience and has positioned itself as one of the brands at the forefront of British design. We thank Peter Sunderland (director of the brand) for showing the new collection for this season. With a fun and unique image, BRUCE & BOOTH glasses maintain the spirit of the 90 live that made them succeed. They have now taken a supercollection o sunglasses that mixes classic forms with super-feminine forms ….take a  look!.. 🙂
Little can be said about MASSADA that have already told you before. As you know this is one of our favorite brands and models have some classic and timeless touch that is intermixed with deeper artistic concepts. In the design of its glasses is always some detail arising from any work of art such as some rods of its latest models are inspired by the sculpture of Constantin Brancusi «Bird in Space», besides in its booth there was an installation as a tribute to that work of art.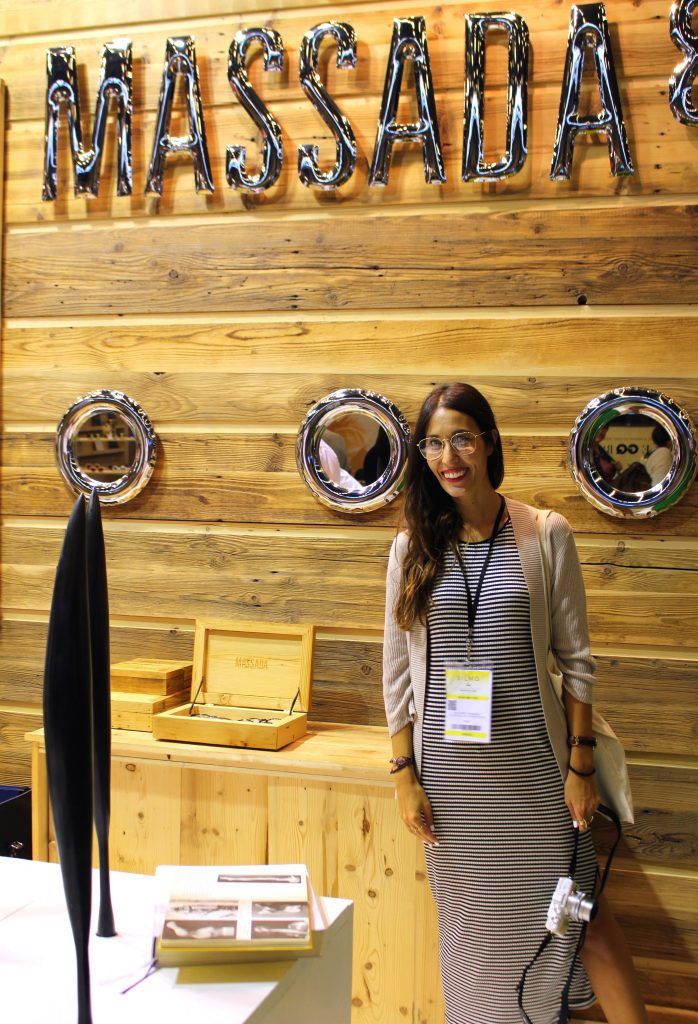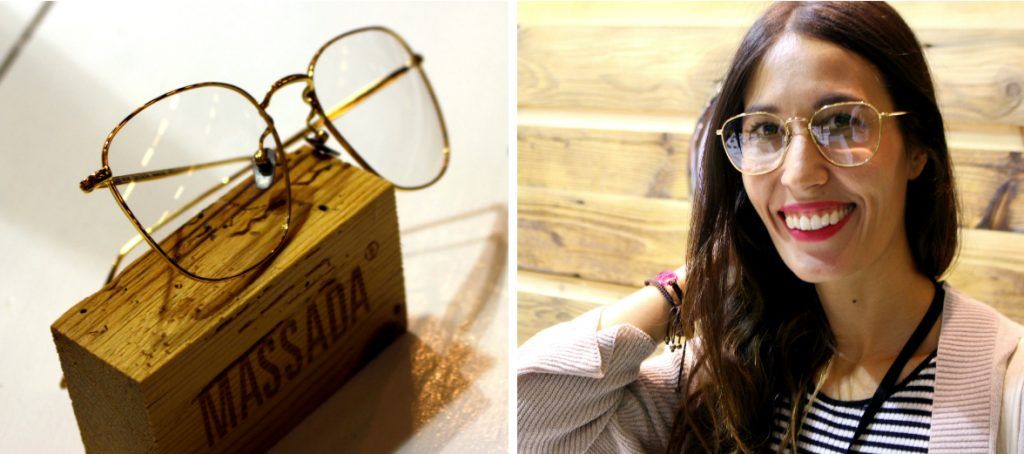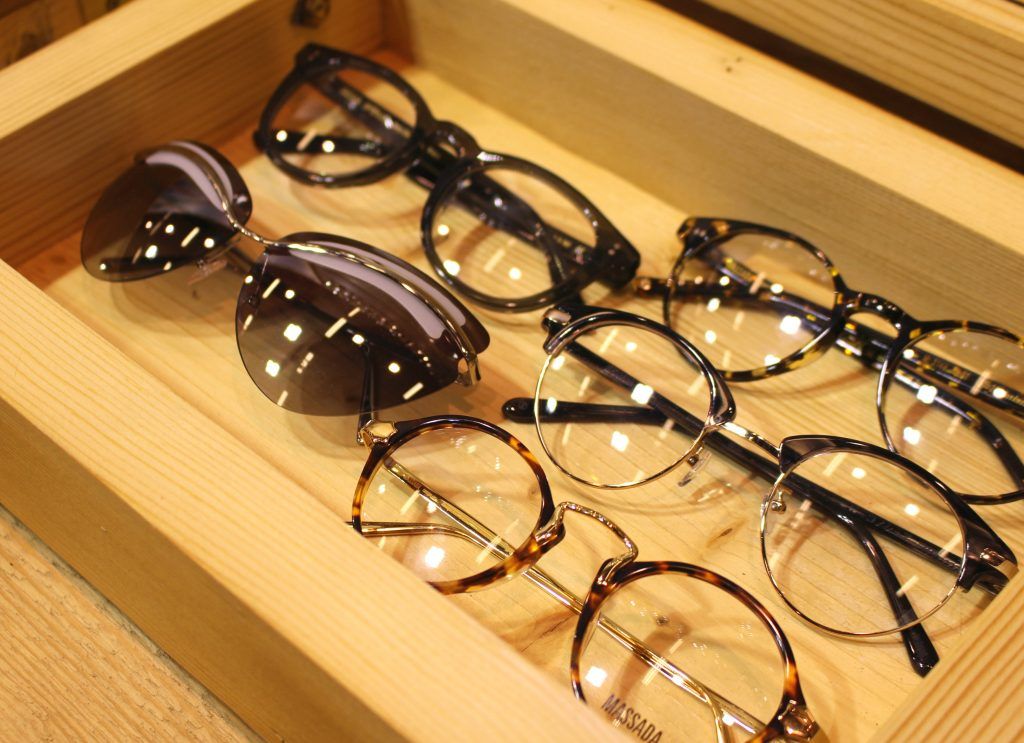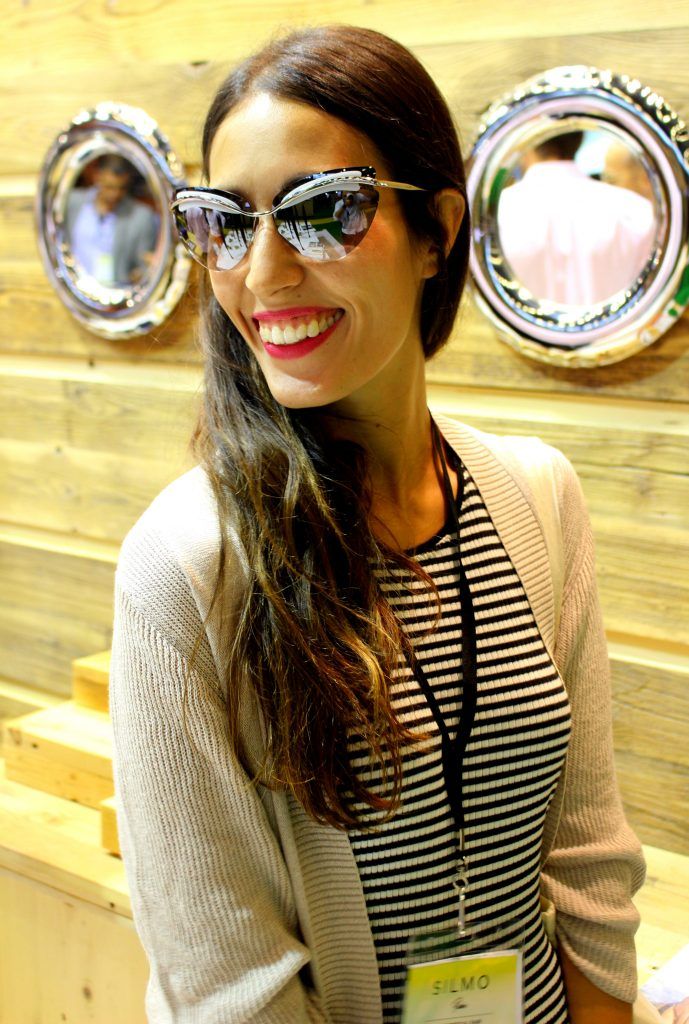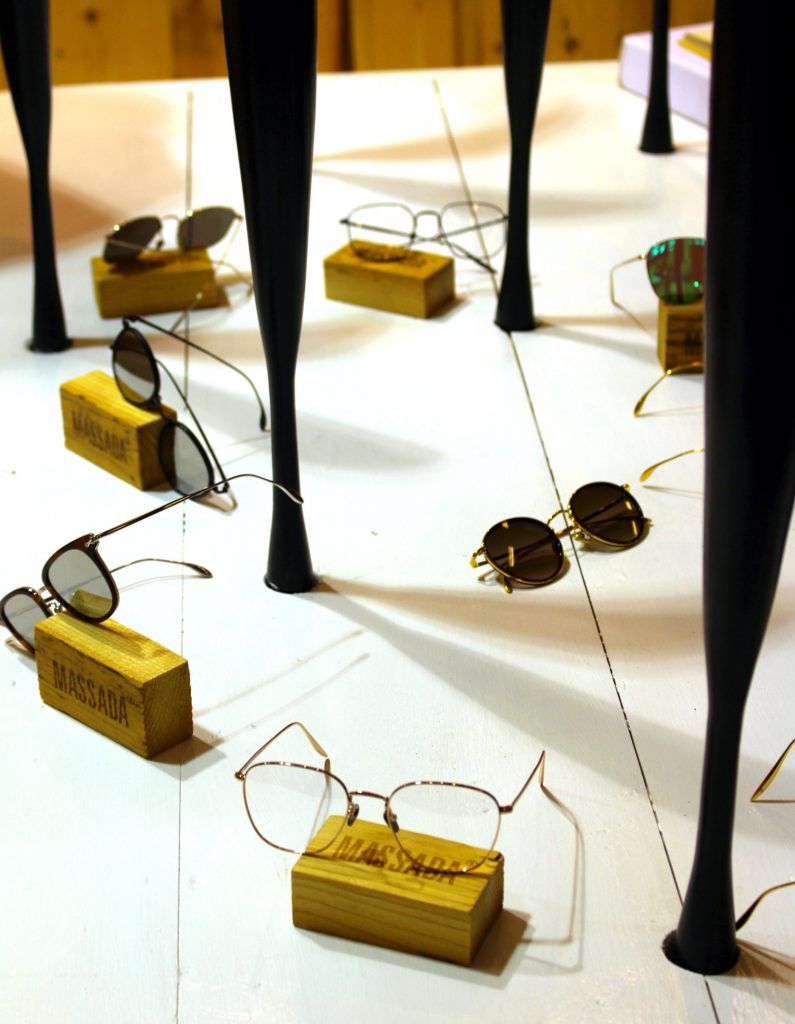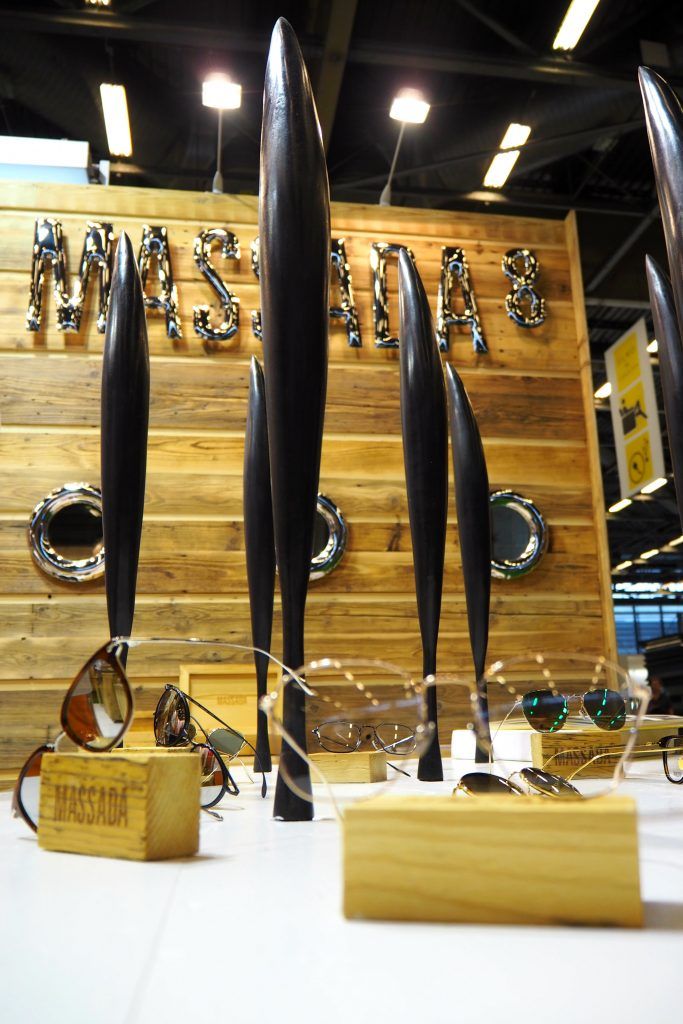 We stopped for a moment at the stand of the Danish firm to echo the first frame on 3D printed titanium. At the moment it is a prototype but to say that is super lightweight and open an infinite range of possibilities in the eyewear design. We will be very attentive. Thnak you Charlotte and Bo for showing us these unique pieces!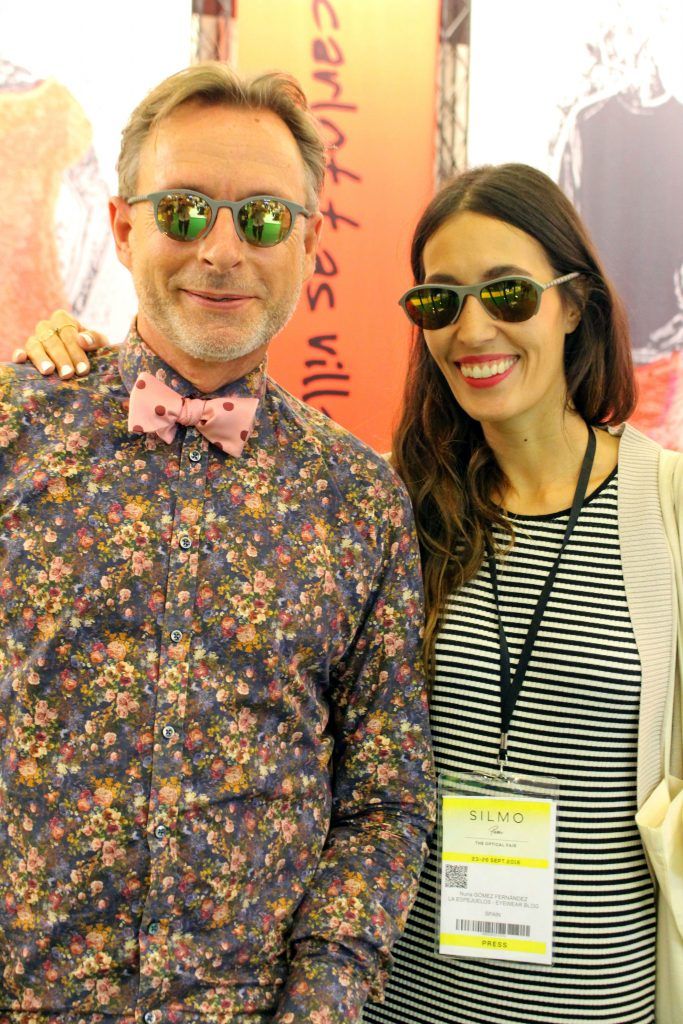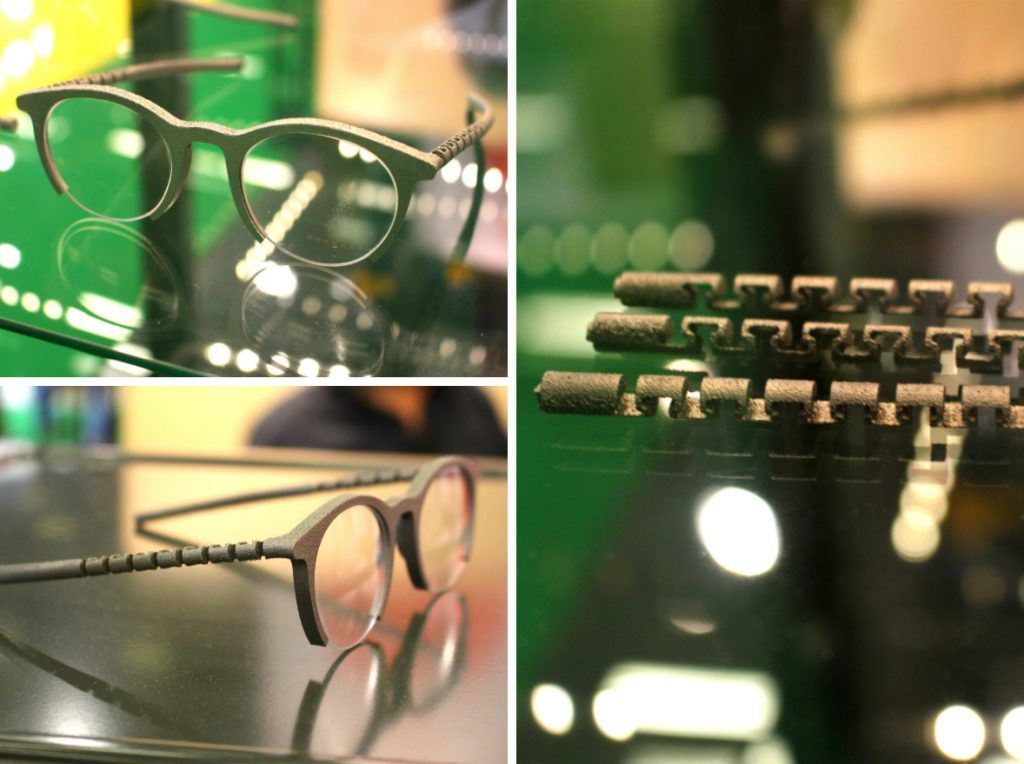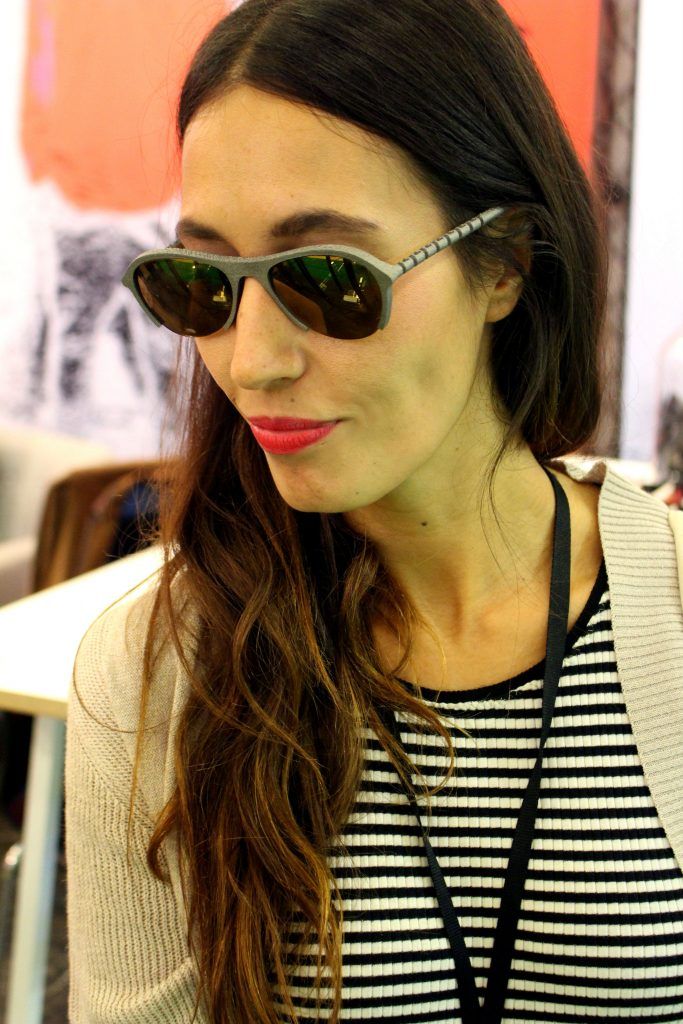 COBLENS is a German brand that is dedicated to making titanium metal glasses, simple and complex at once. The truth is that the glasses are amazing, large, thin and with a very modern touch despite the initial classic look. Very attentive to the future of CONBLENS. 😉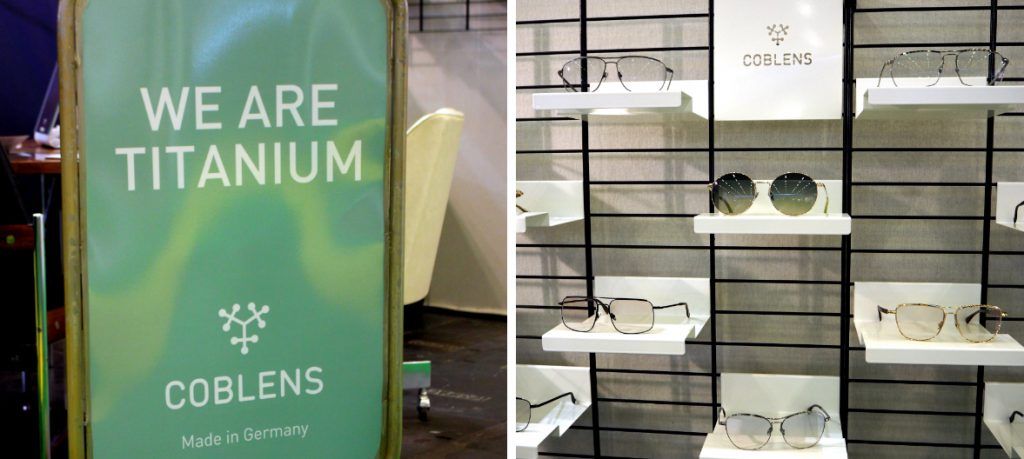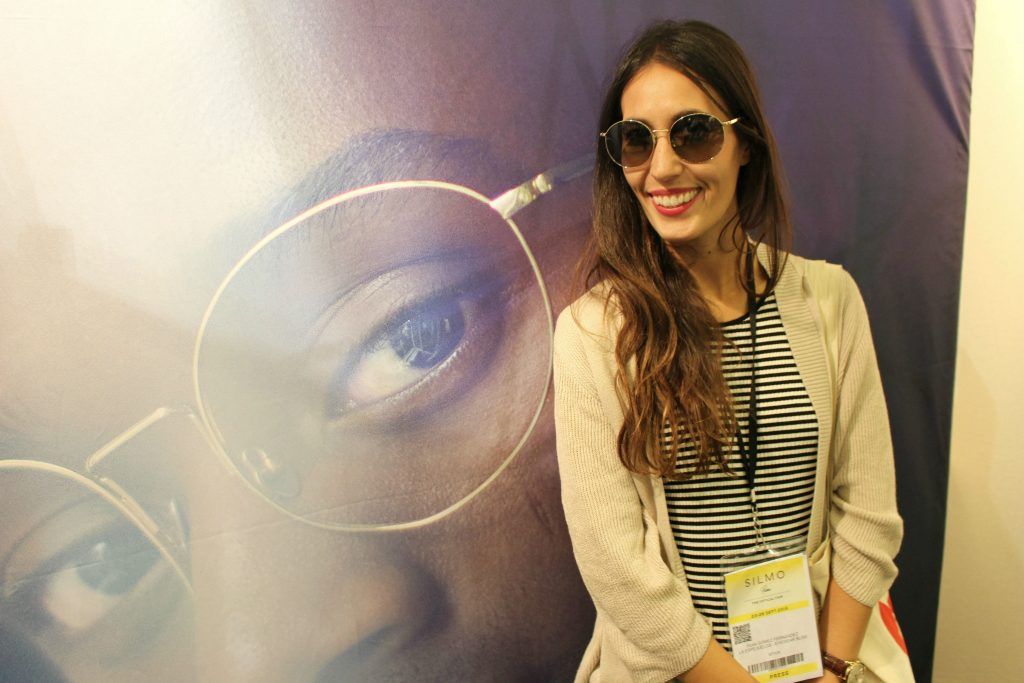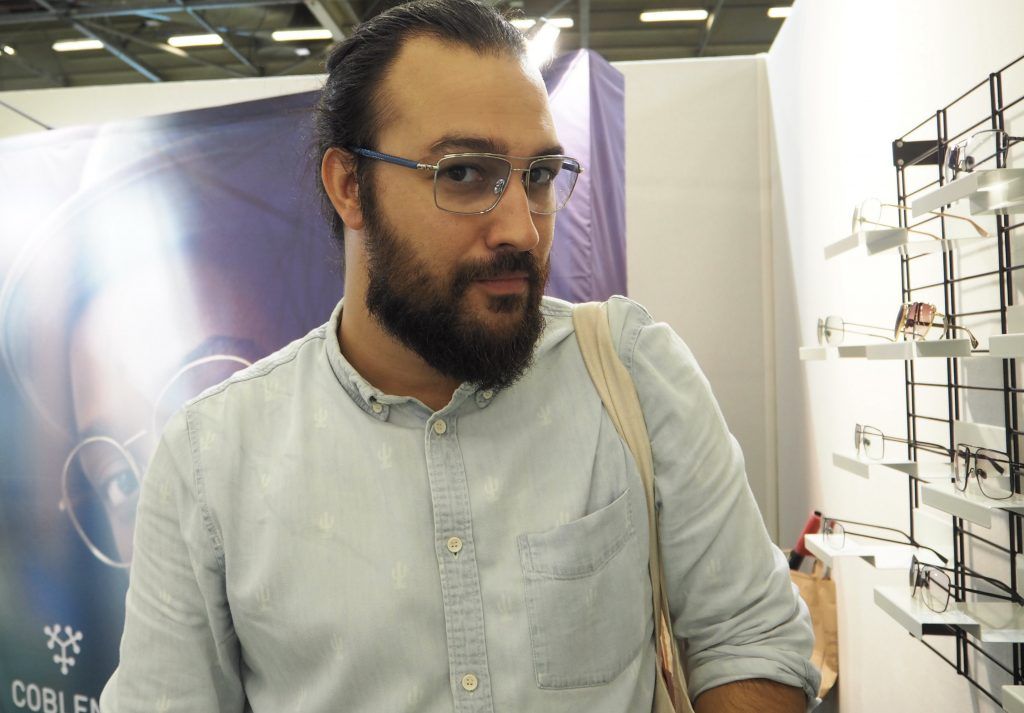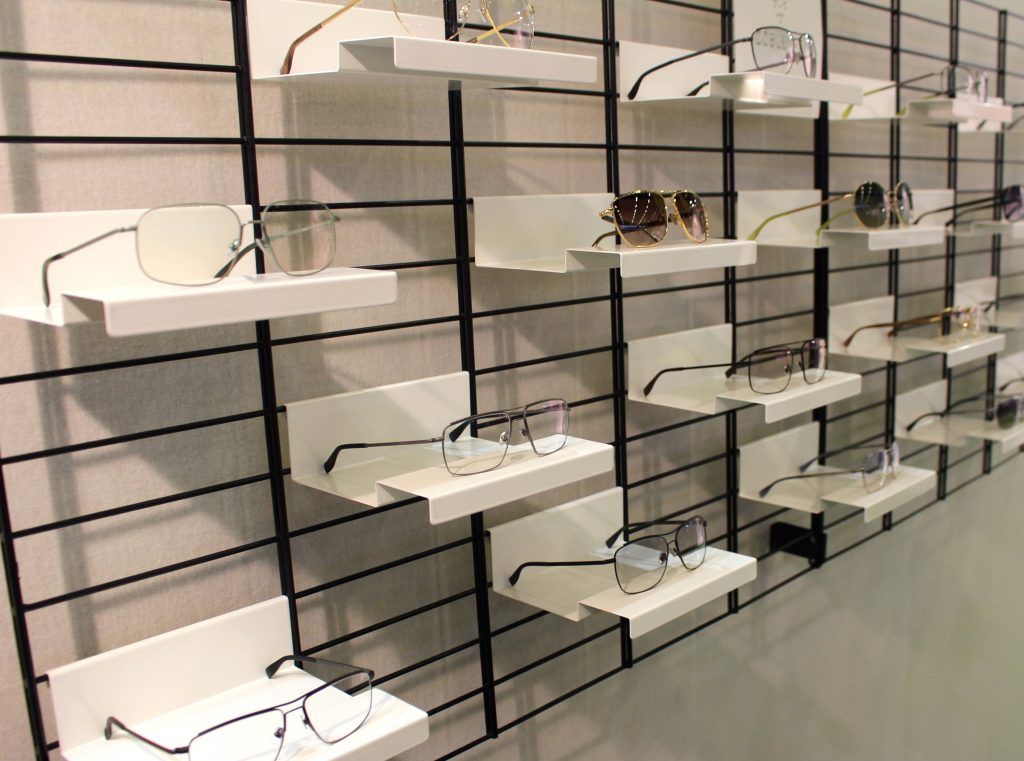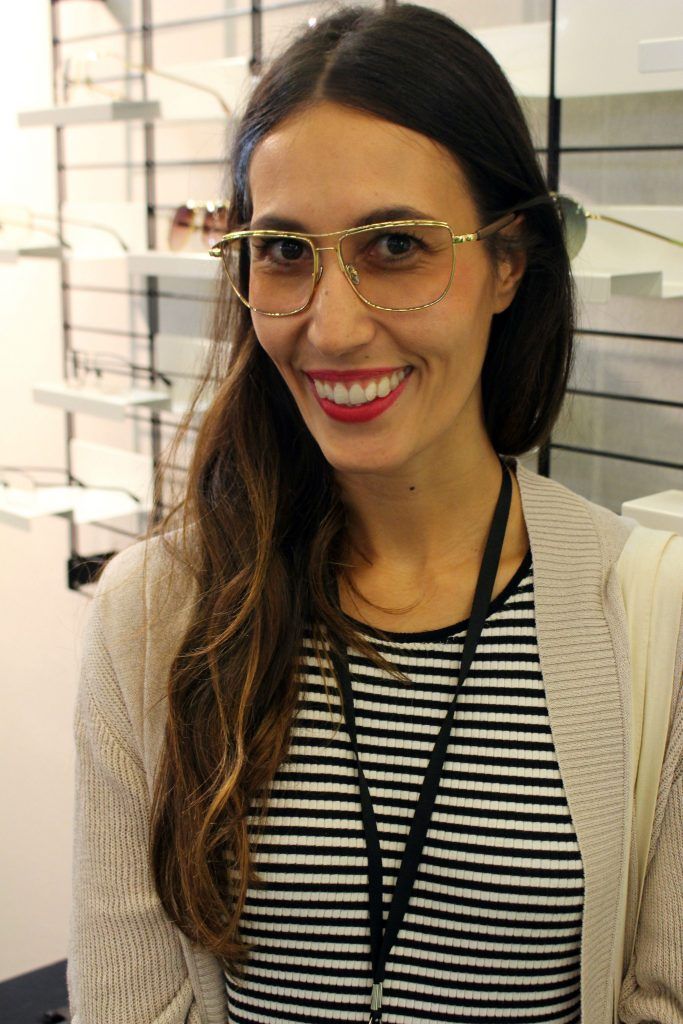 At the booth of  VUE DC… we could meet Yolande De Clercq and Chris Mascre. We had a great time at the hands of veteran creators. The French firm is already an institution in the world of glasses, their designs are a benchmark worldwide. The art-deco style and labeled French forms are its hallmarks. Long live to VUE DC …!!! 🙂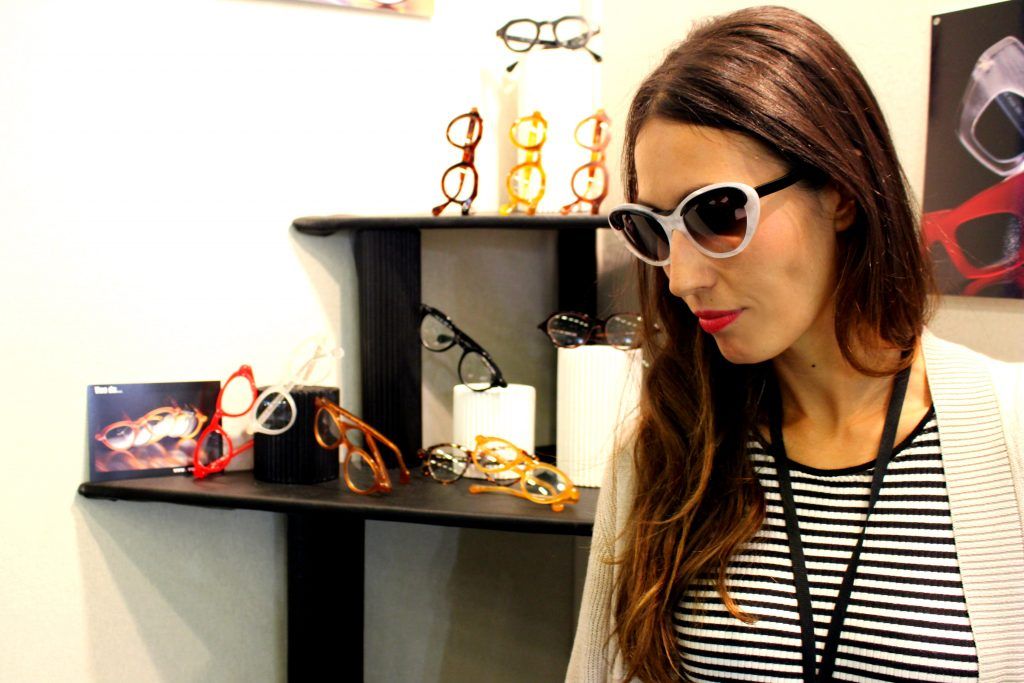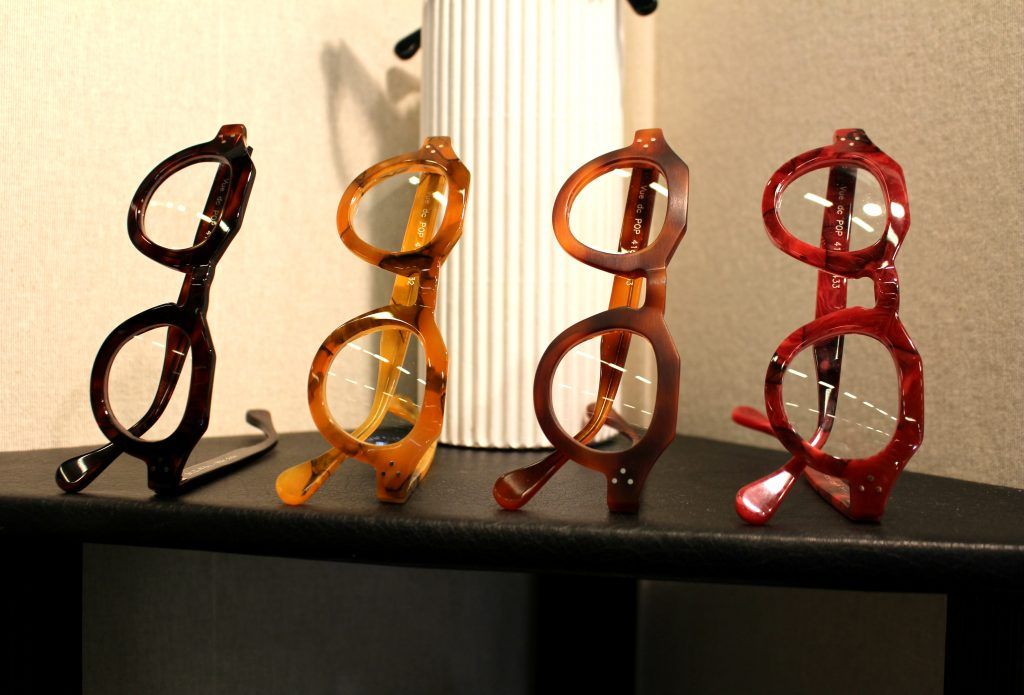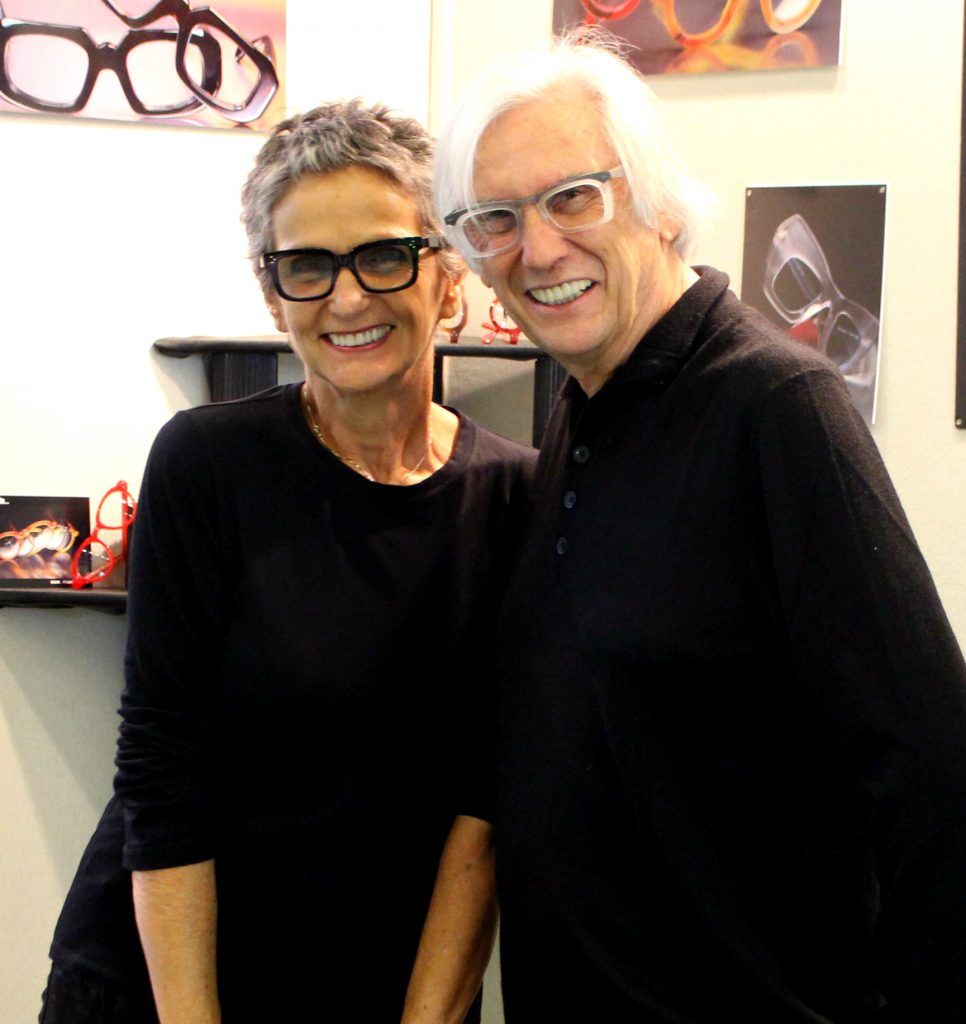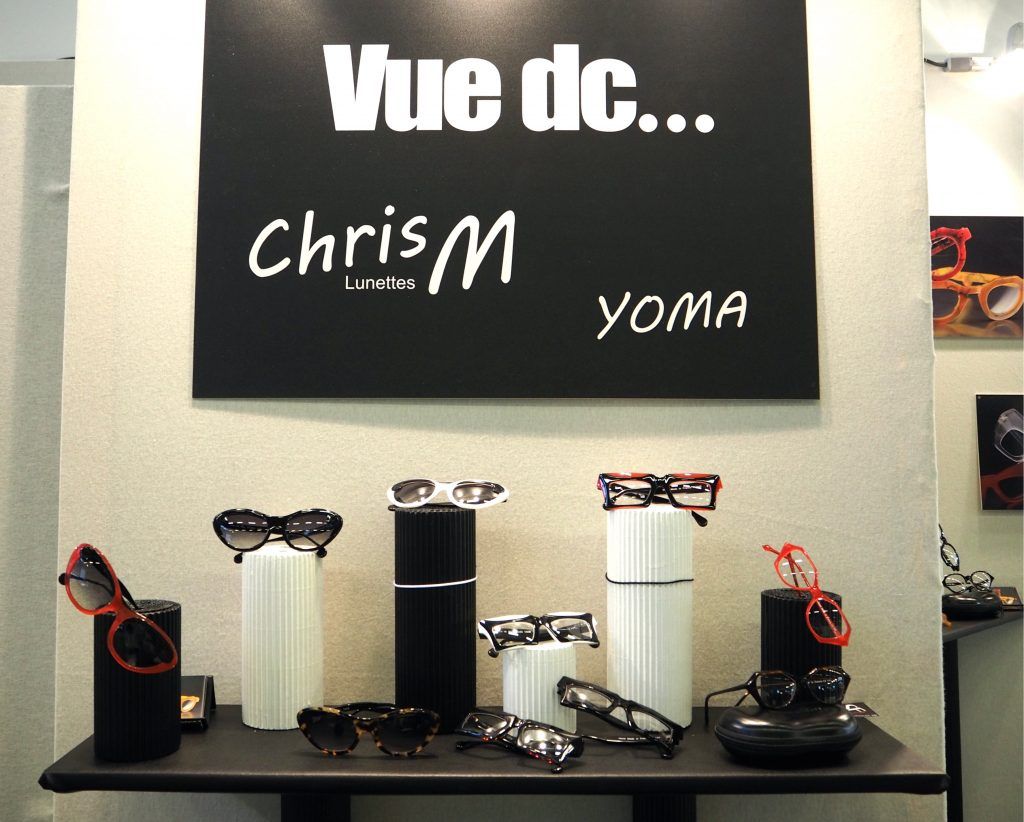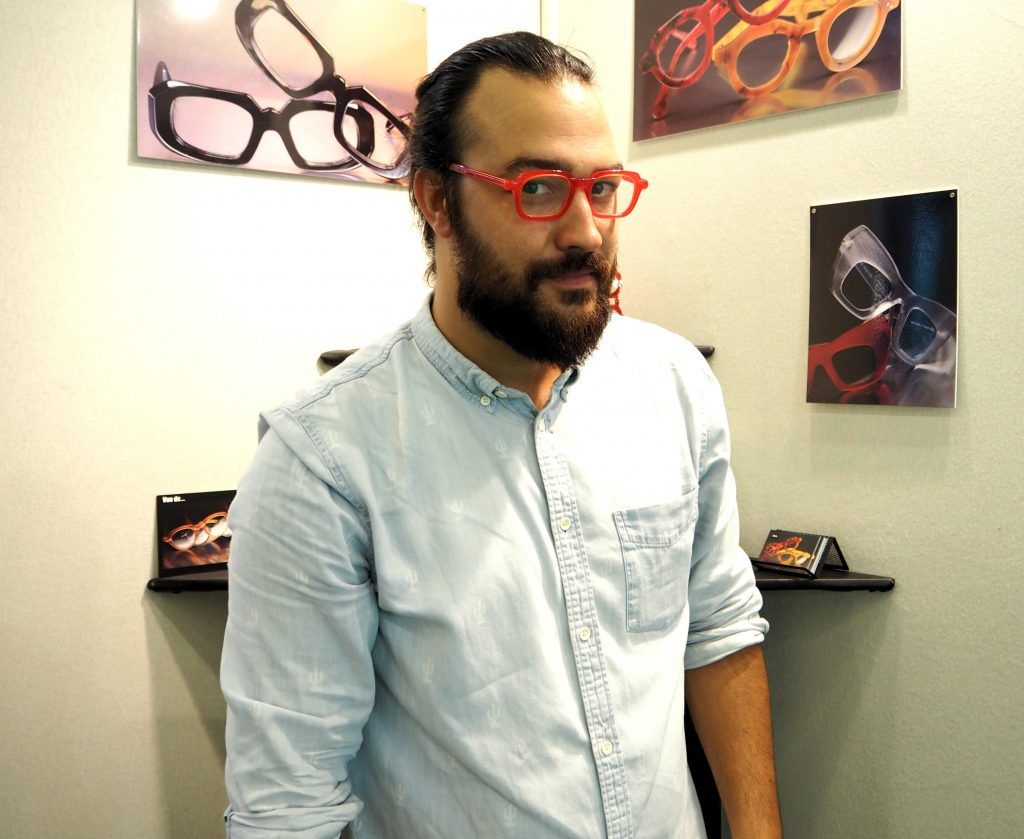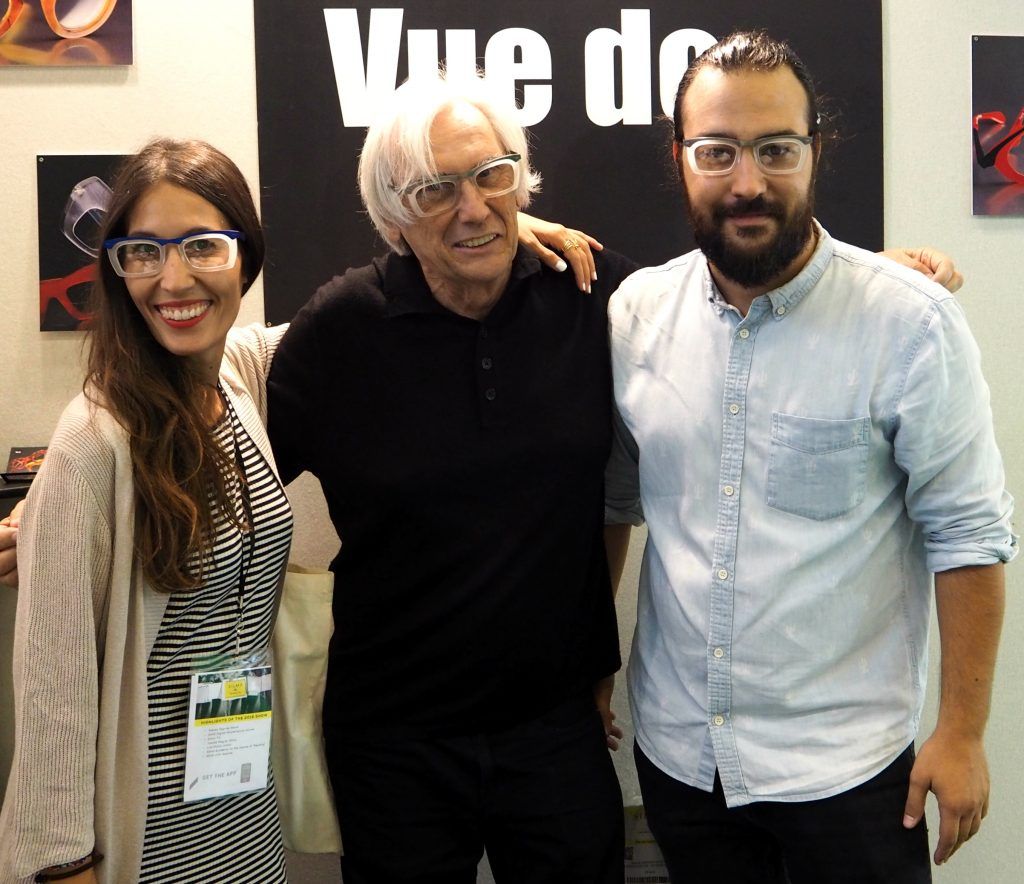 Nuestro especial agradecimiento a Pablo Posada (LUZ VIOLETA EYEWEAR) distribuidor en España de Vue DC…, Coblens, PLM y Carlottas Village.
We reached the end of this todays release of our special silmo report and we do it the best way possible with SABINE BE. Last year we told you about the French creator as one of the most remarkable revelations of 2015, as well, she has not only managed to stay among the best collections but rather new models of both sun and prescription are amazing and with the unmistakable SABINE BE touch . Look at the sun asymmetric model available in 10 colors (can you decide on one ?, we can´t!! hehe). Another thing to note is the new children's collection «MINI BE» with  the classics models of the collection in mini size, so great !! From here we send a big kiss to Sabine Be and Xavier Goicoechea (TOP BRANDING BARCELONA) for making us spend a great time!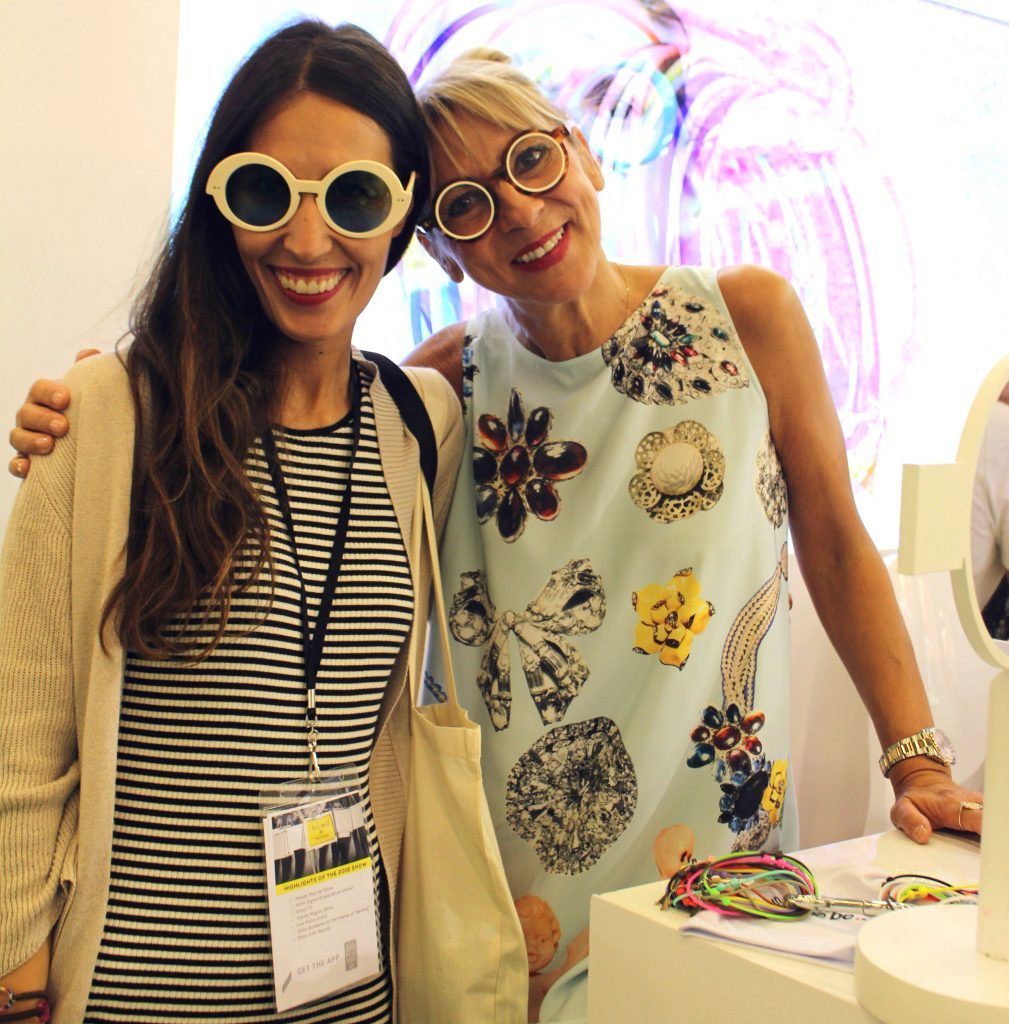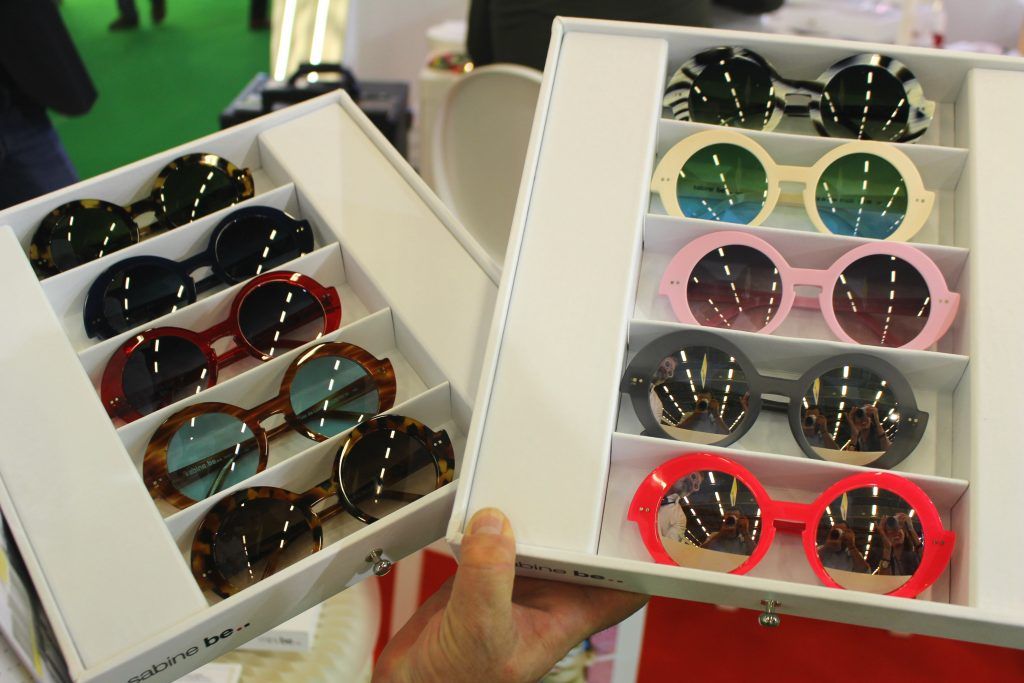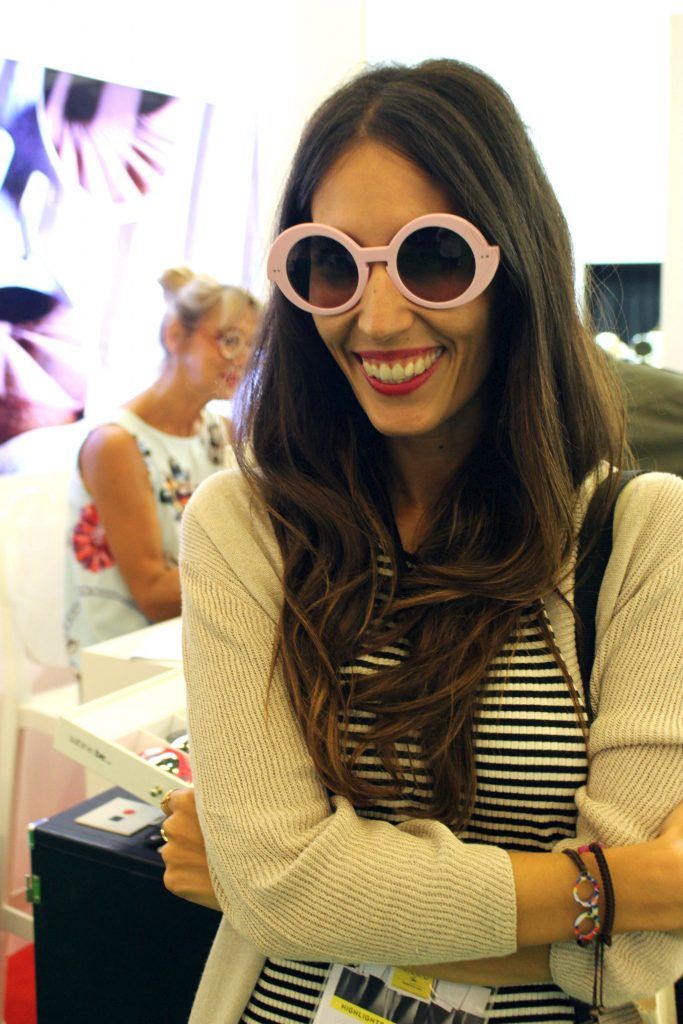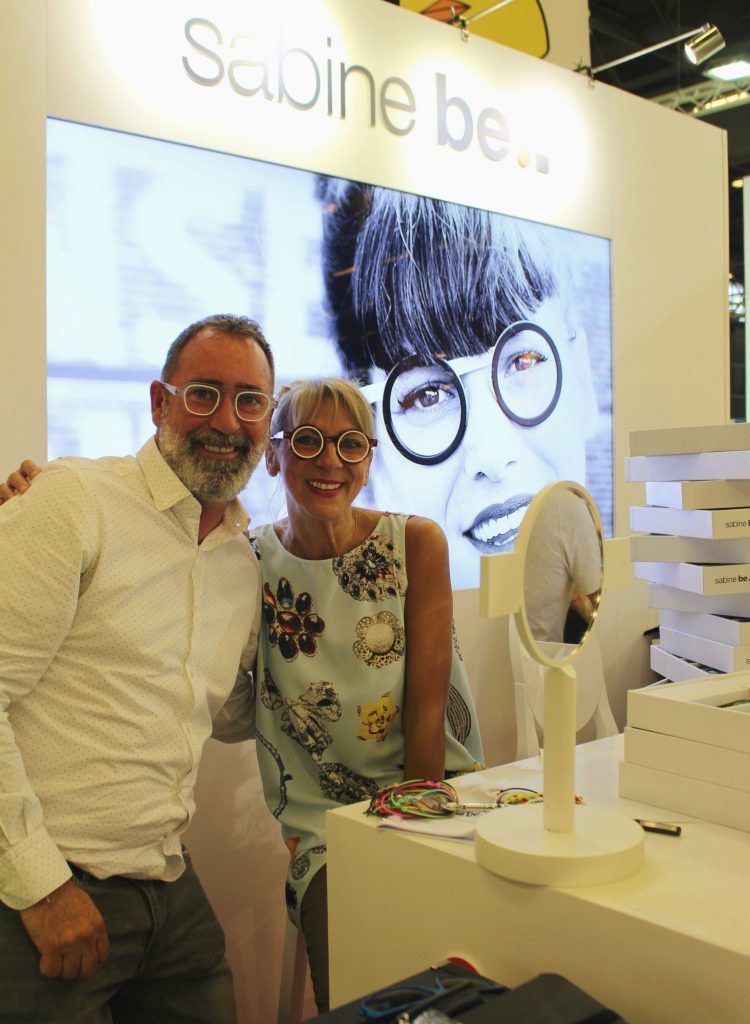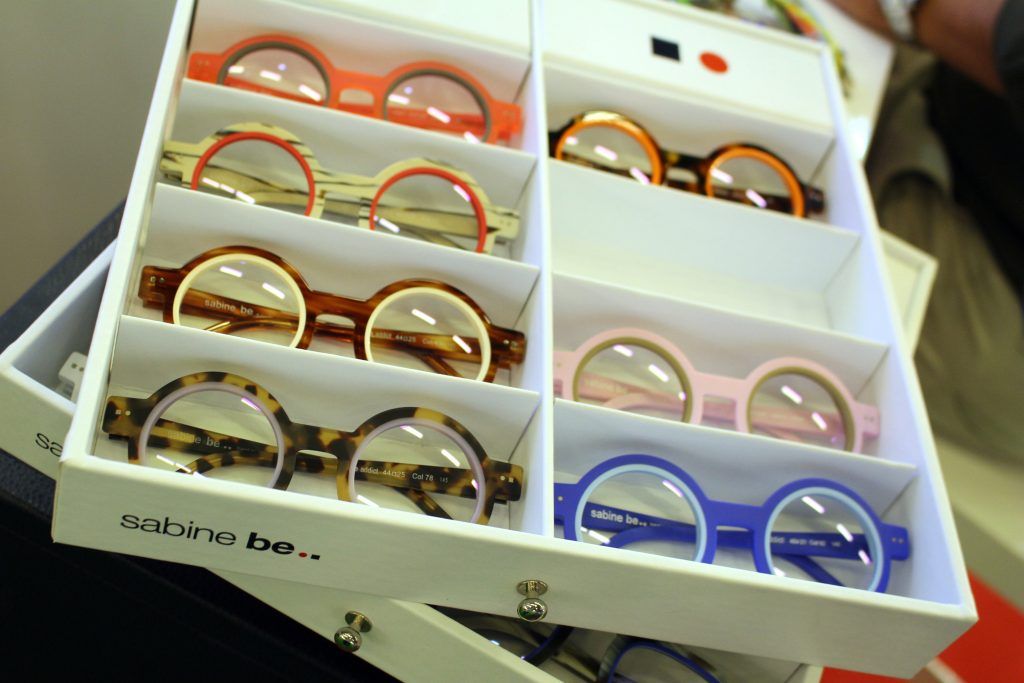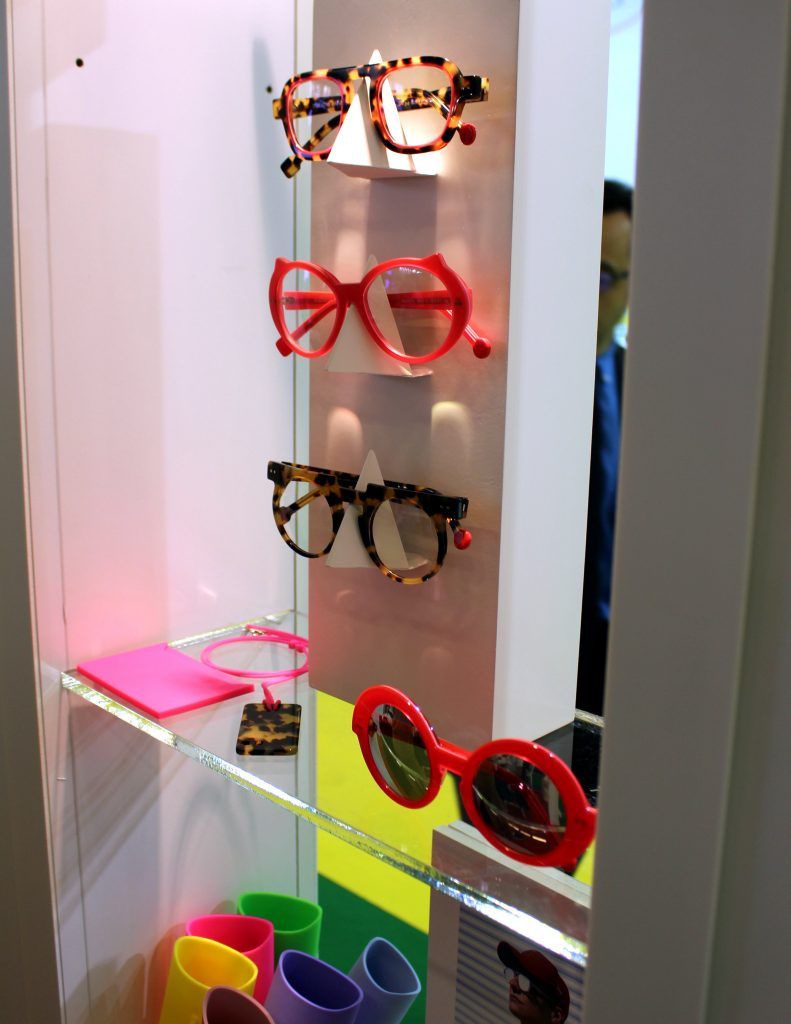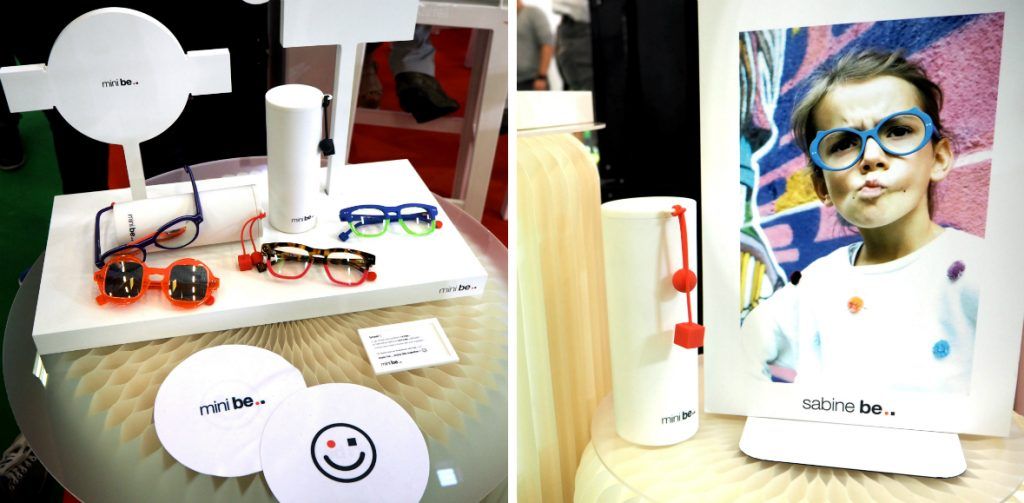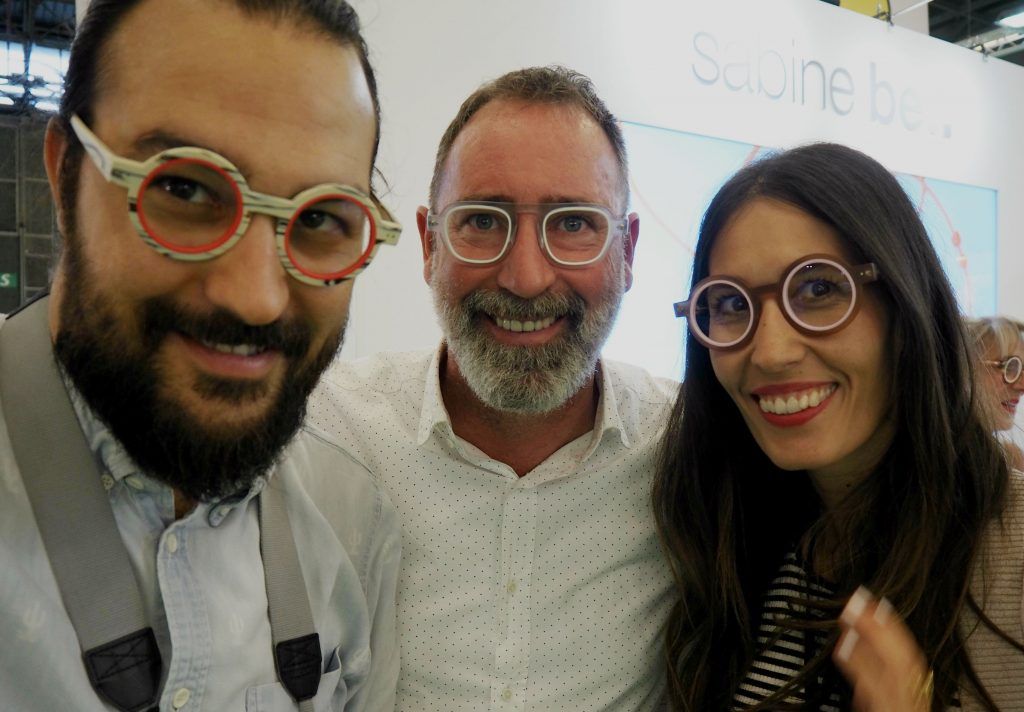 We hope you enjoyed and see you next week with the fourth and final part of our special Silmo 2016 report!!
Hugs for everyone!!!! 🙂
Click to → SPANISH
🙂 THANK YOU 🙂 MERCI 🙂 GRAZIE 🙂 GRACIAS 🙂 OBRIGADO 🙂