Click to→ SPANISH
Hello everyone! We are back with the second part of our trip to MIDO …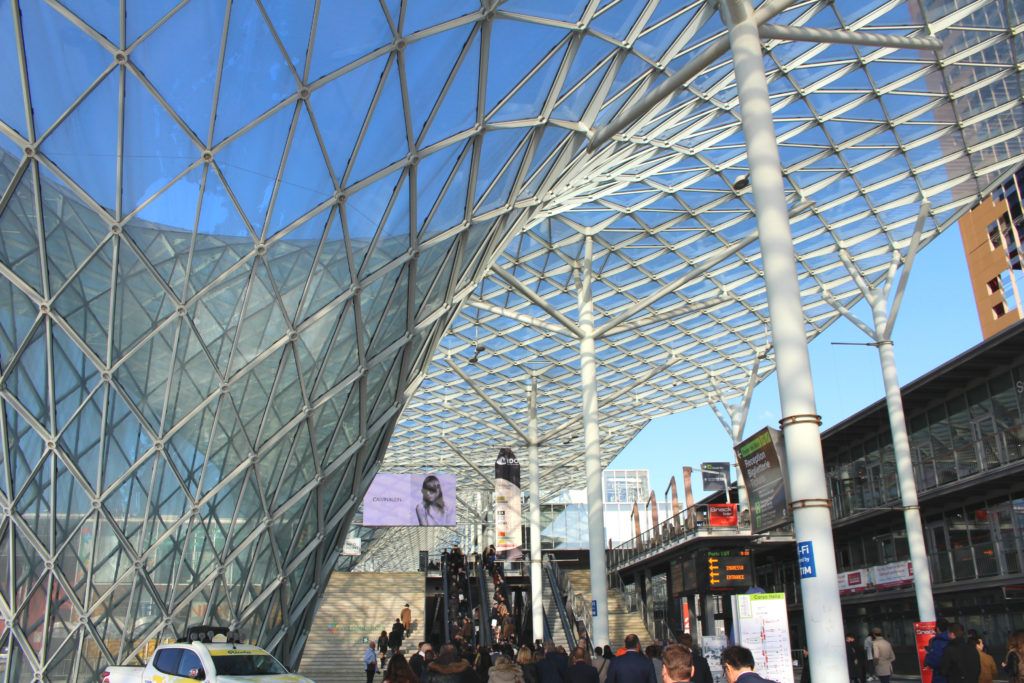 In this delivery we will show you all the brands that we visited in the pavilion MORE! and in the DESIGN LAB, two giant areas where are located the great majority of consecrated independent brands and some new that we suppose that for lack of space were not in the LAB ACADEMY (to which we dedicate the first report of MIDO).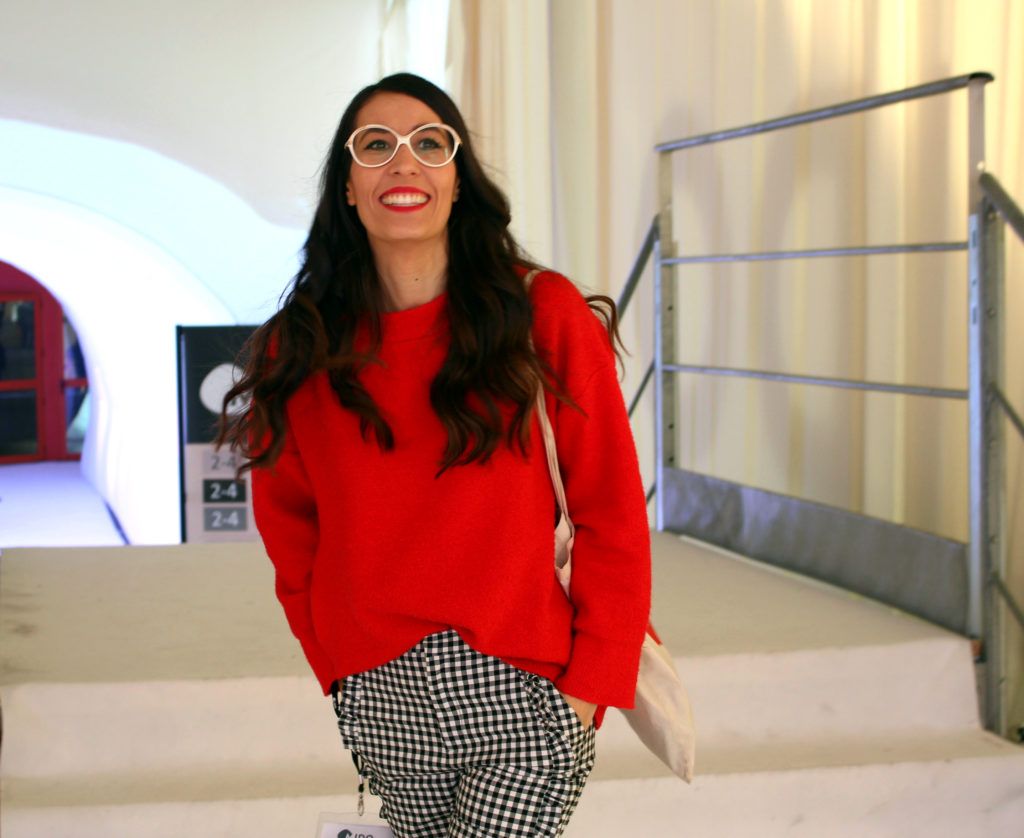 We do not entertain you more and go for it….
What would be the result of concentrating on a brand the whole American tradition of making glasses? Well the answer is SPECTACULARS. It is a collection that revives all the iconic American designs handmade in the traditional way and with a range of acetates with that unique touch. It was impossible not to go crazy, each model surpassed the previous !! Thanks to Paolo Corraddossi (Florence Distribution) for showing us so many jewels.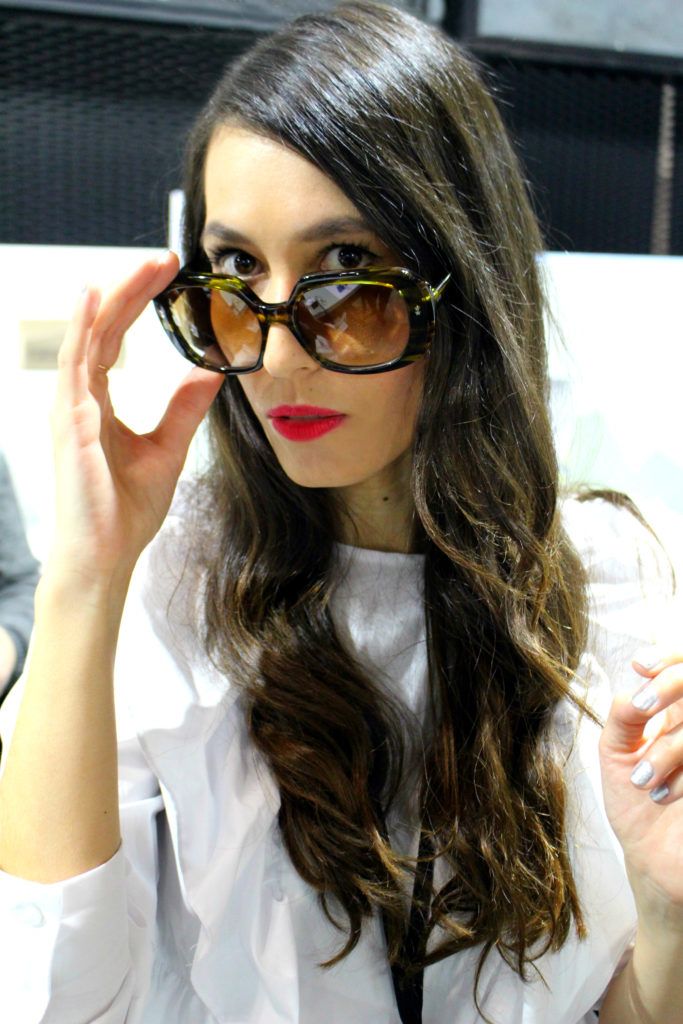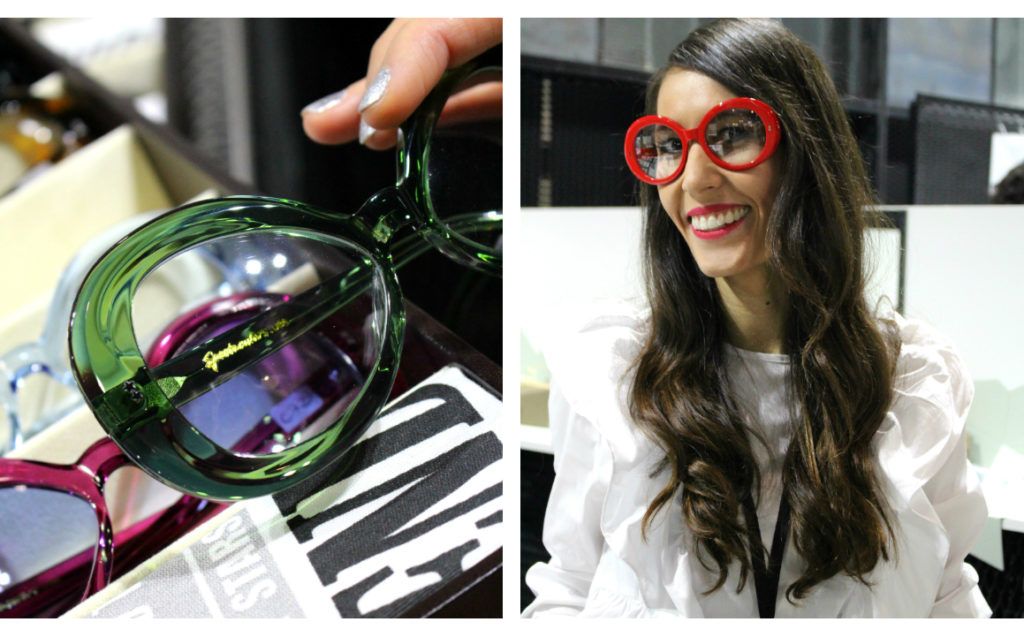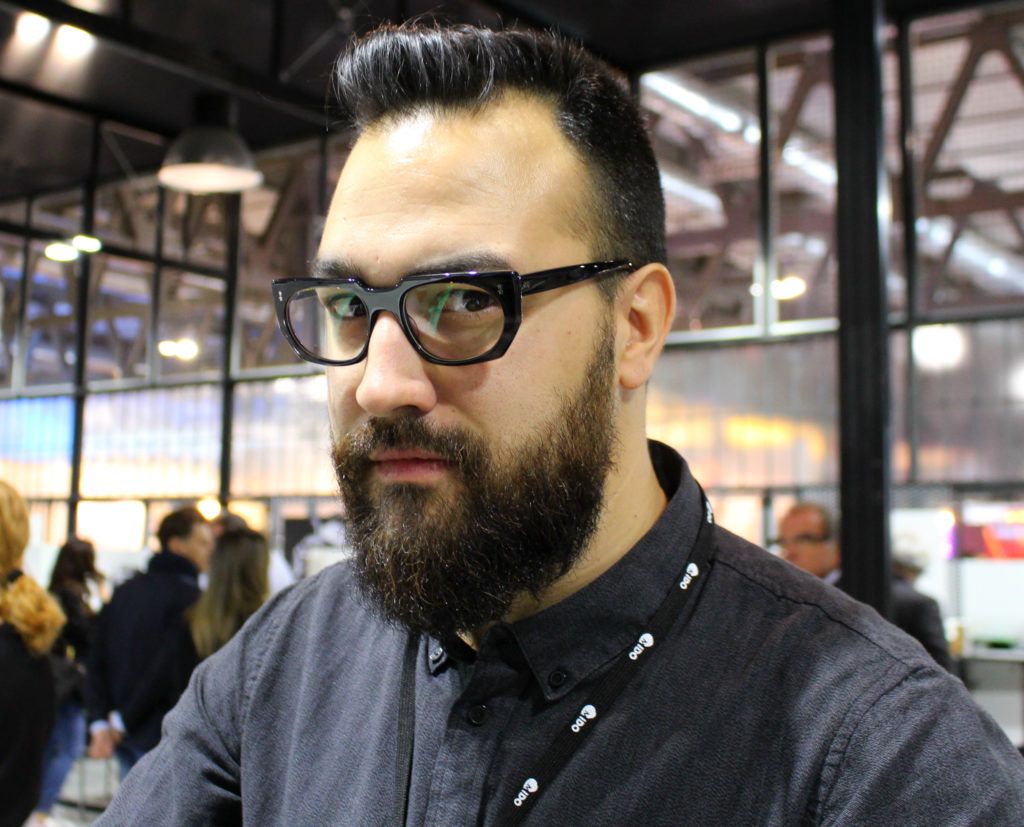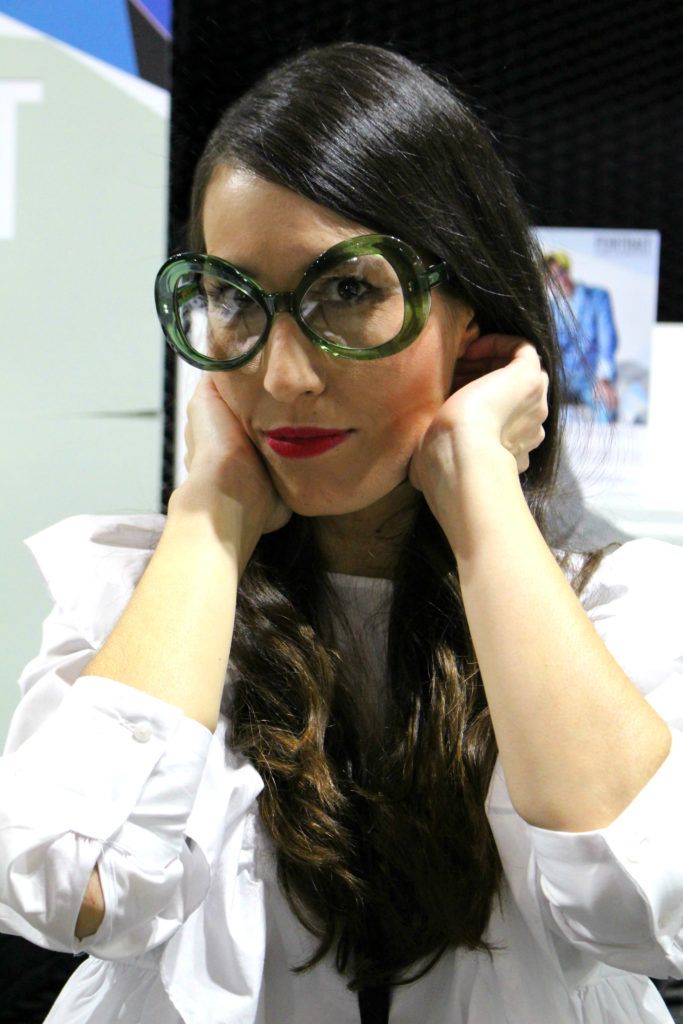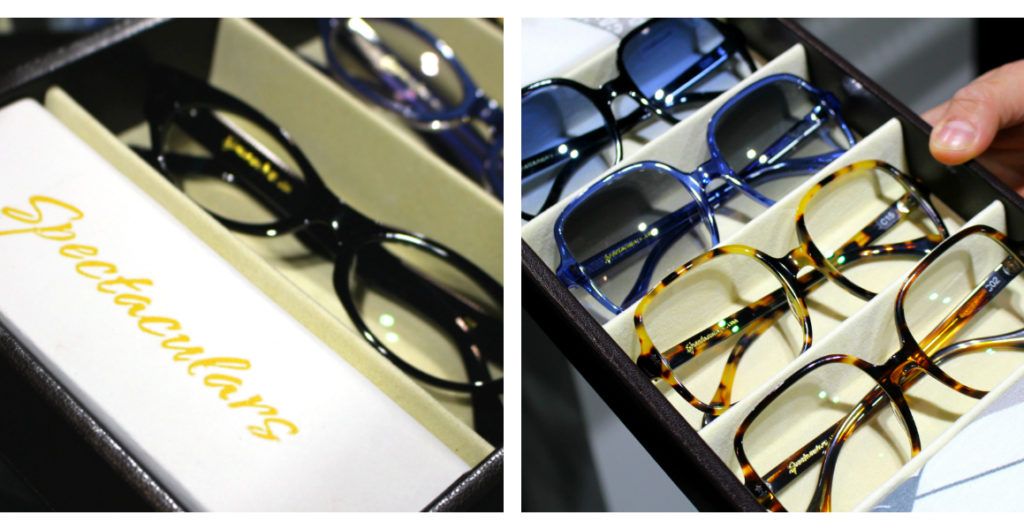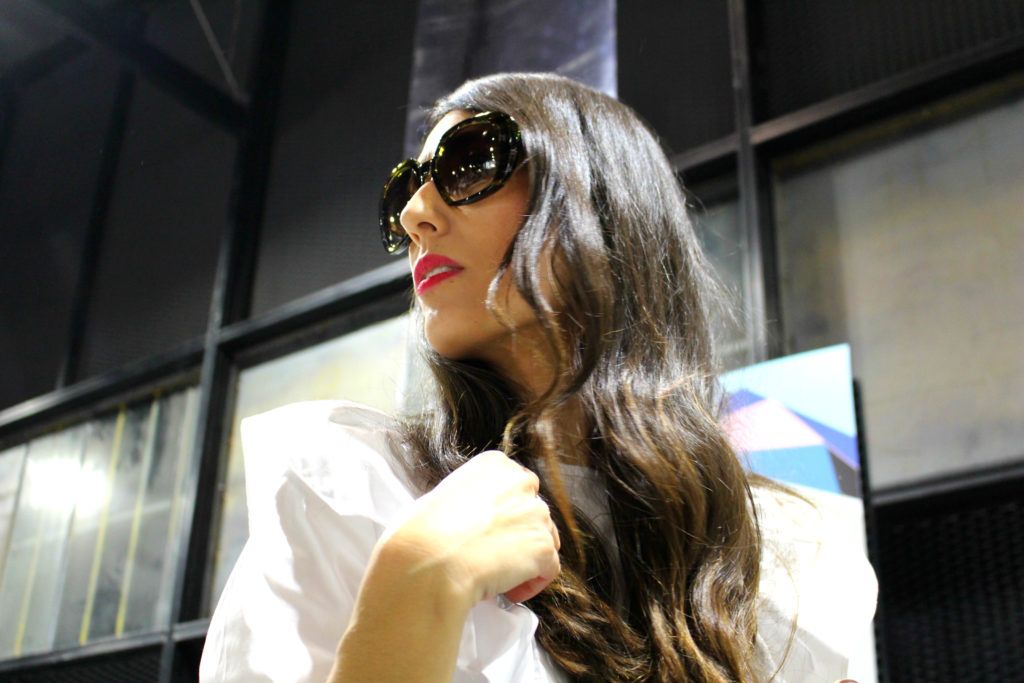 We were able to meet Carmine from Lily Lunettes & Cavaliere Eyewear Agency, a eyewear lover like us, «Thank you Carmine for your support during this time !!»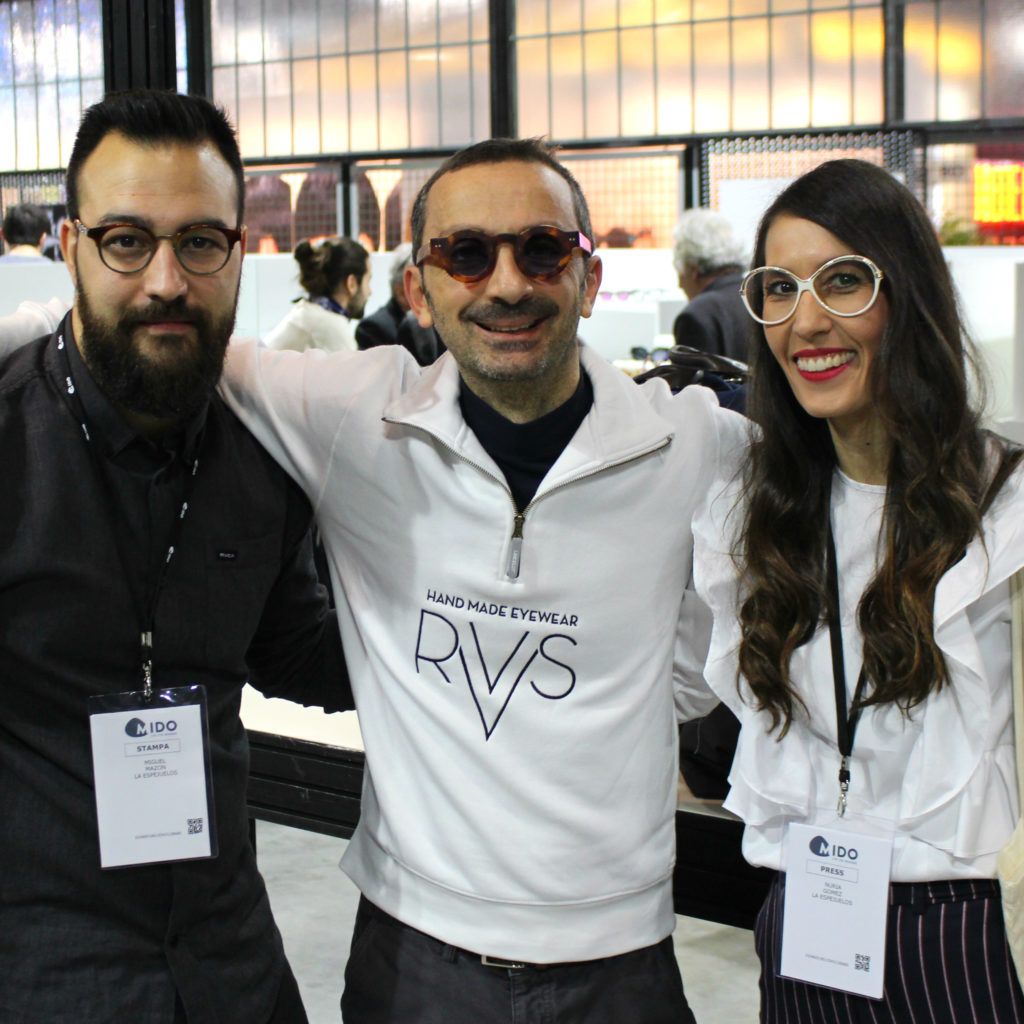 STRUKTUR is a French collection that we have seen for the first time. These glasses have a spectacular touch that is out of the ordinary in both colors and shapes. All his designs are super-original, daring with innumerable original and new forms. The finish is exceptional, with that essence of good French glasses. A real find!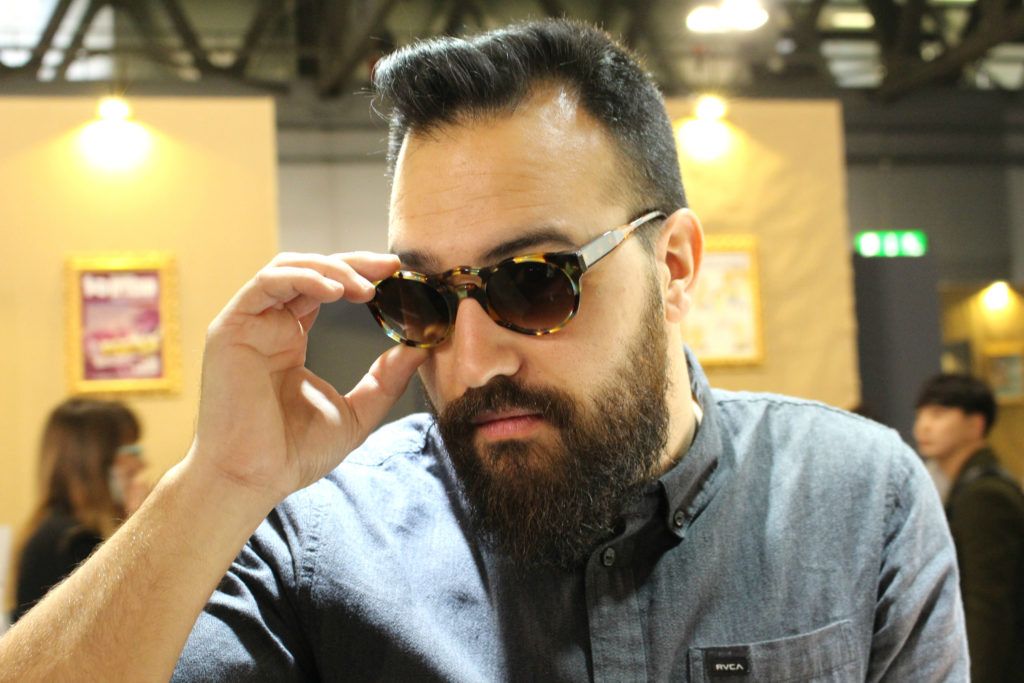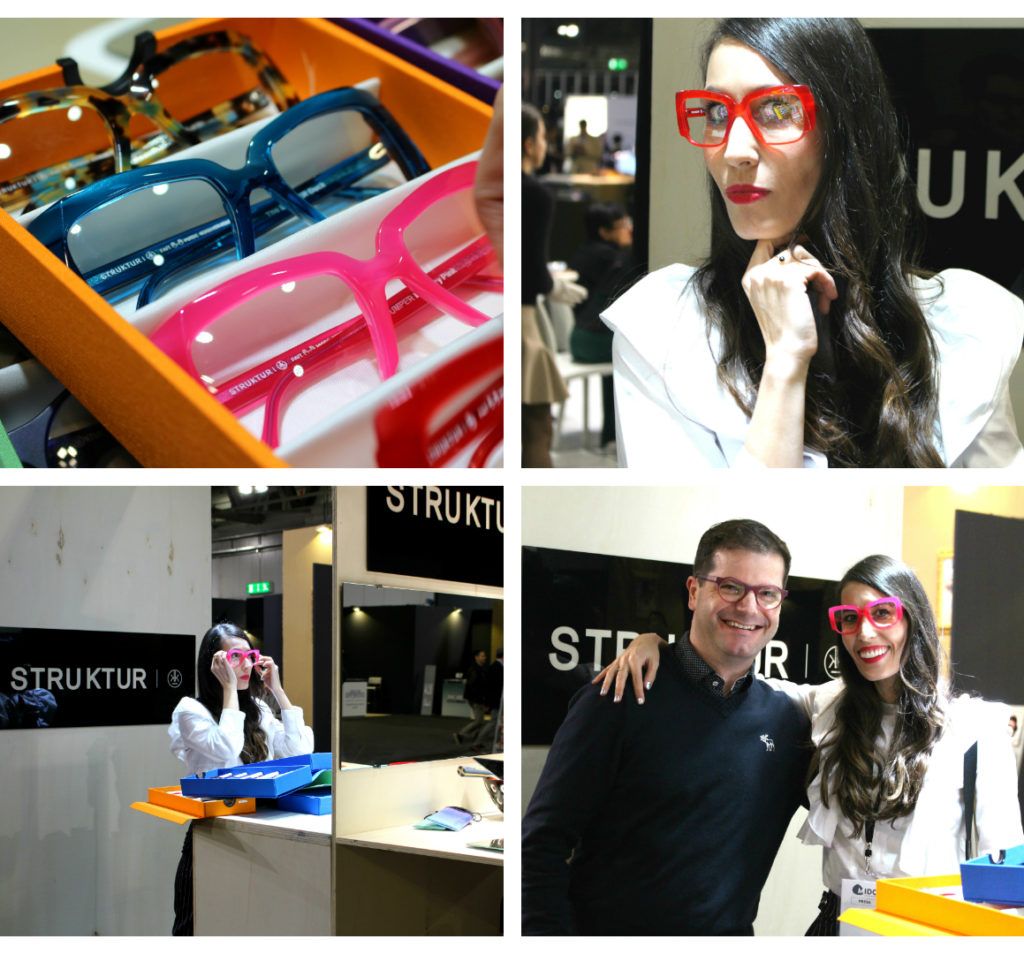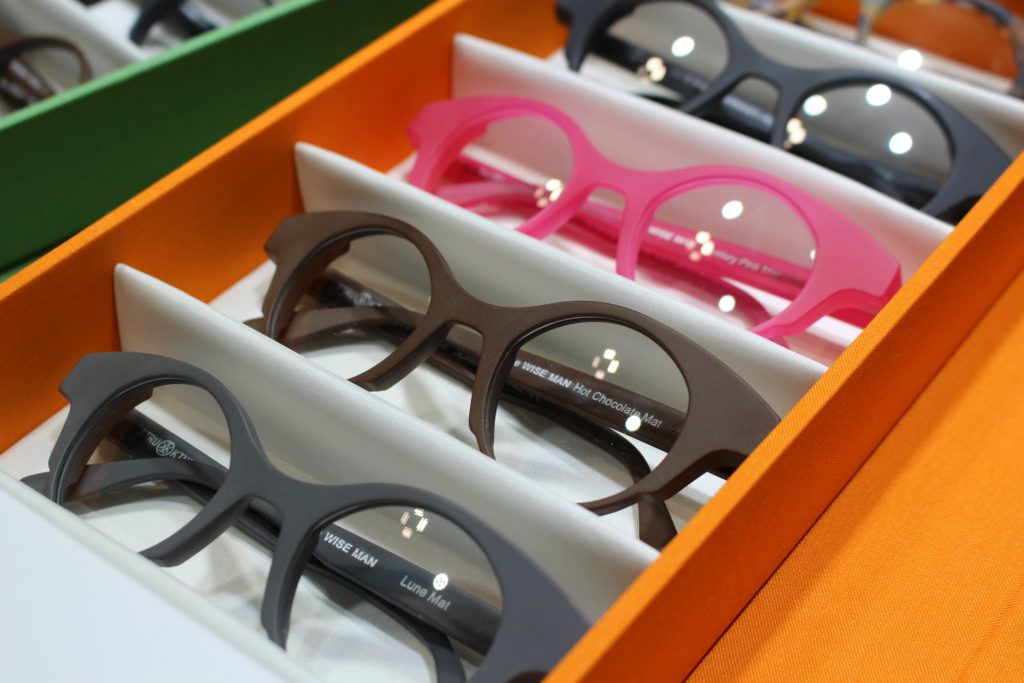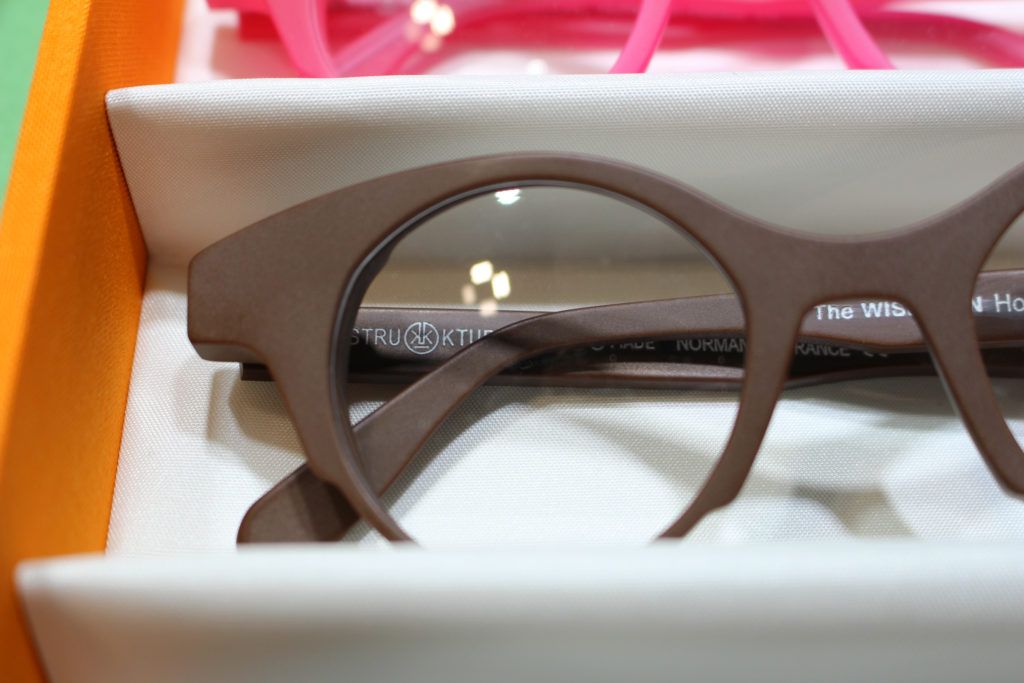 The Italian brand SOYA was born with the desire to break and create new rules in the design of glasses. Models with strong aesthetic and at the same time delicate with marble look on the acetates and steel plate in the metal glasses with the search for new finishes like the ones you can see in the photos. Eye to the optical collection, we love it!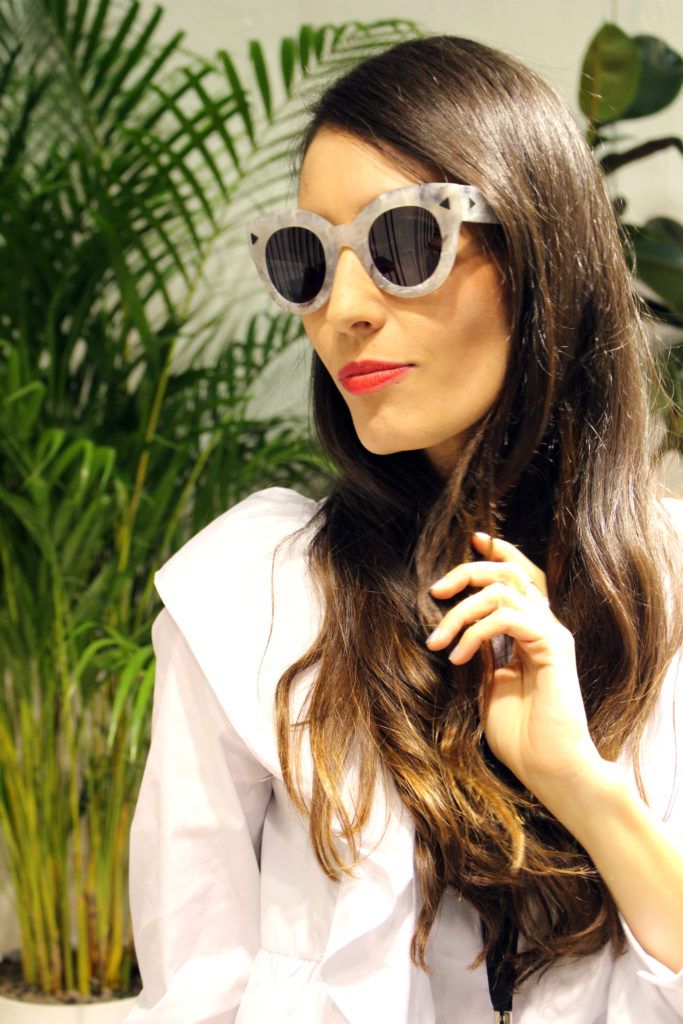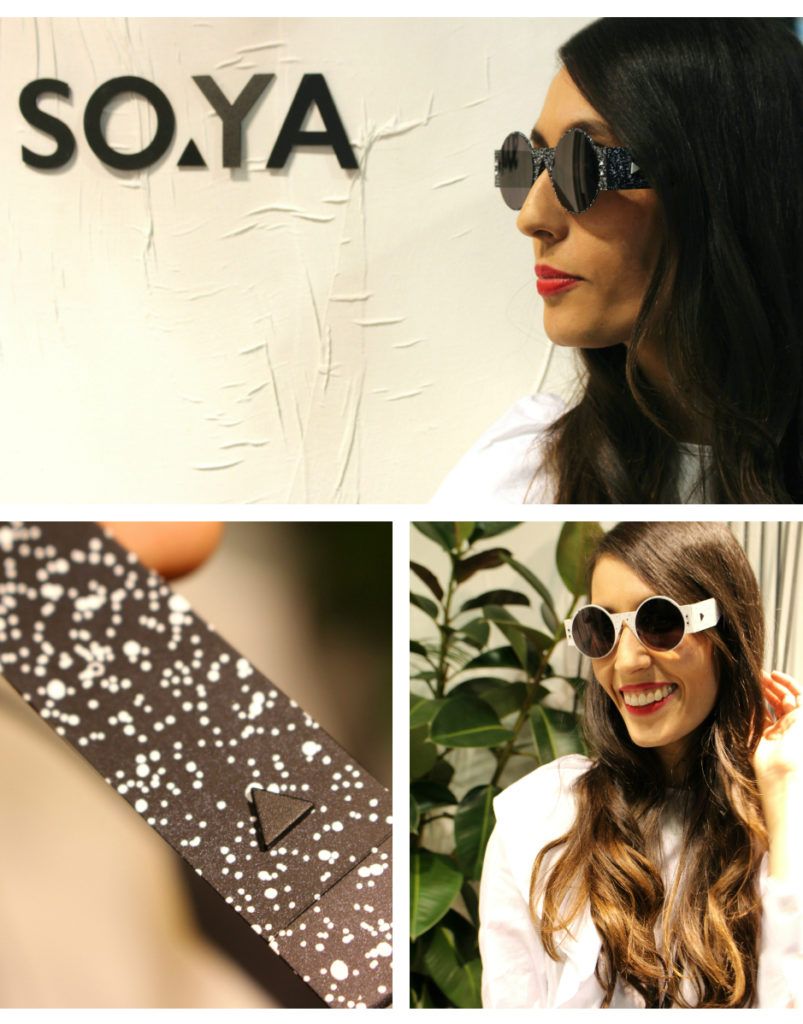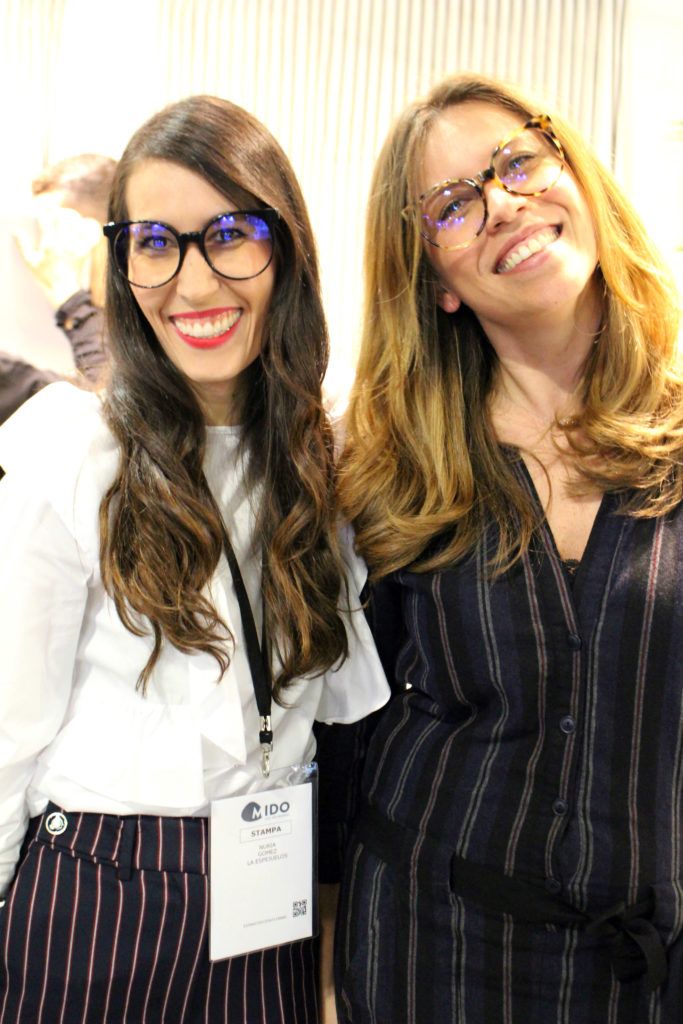 We already talked about LUPA STUDIO in our report of the past SILMO. They are simply works of art! This time we were able to meet Lucía Pasin, her creator! The Italian artist introduces her watercolor paintings inspired by nature within the acetates to create incredible glasses. We were able to see the spectacular limited edition of three pieces totally created by hand, in addition to the new prototypes for the next collection that will go to play with handkerchiefs with the same print … simply spectacular!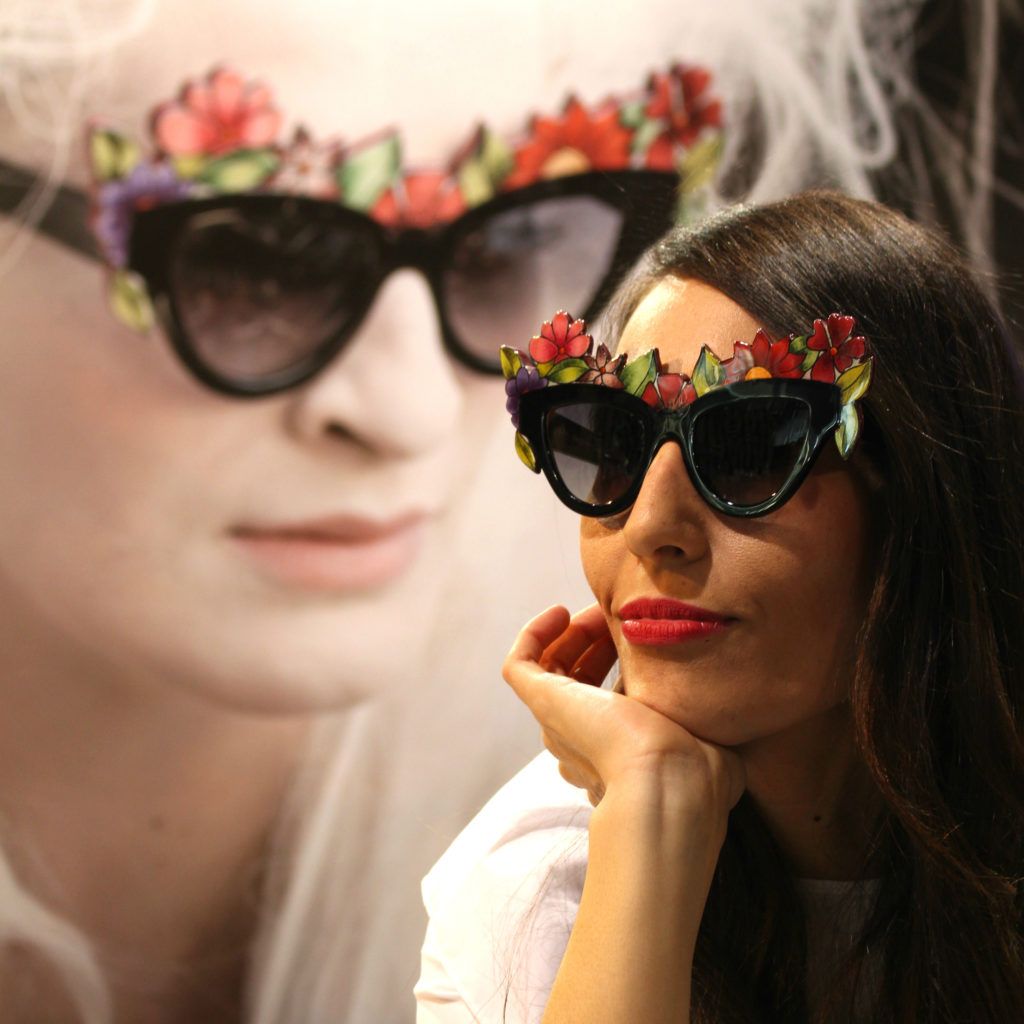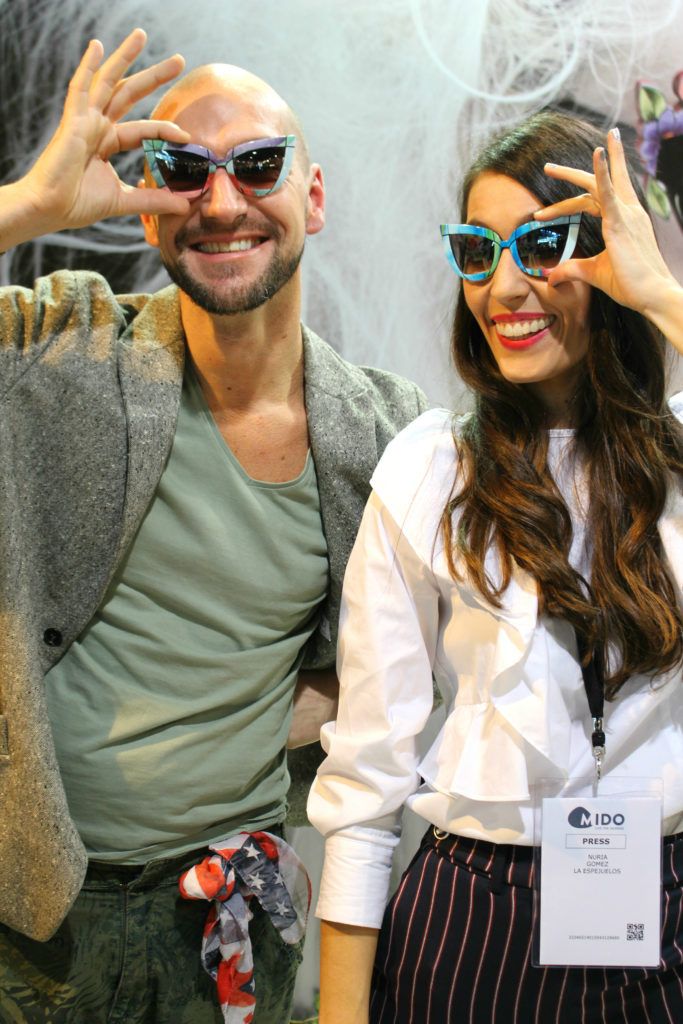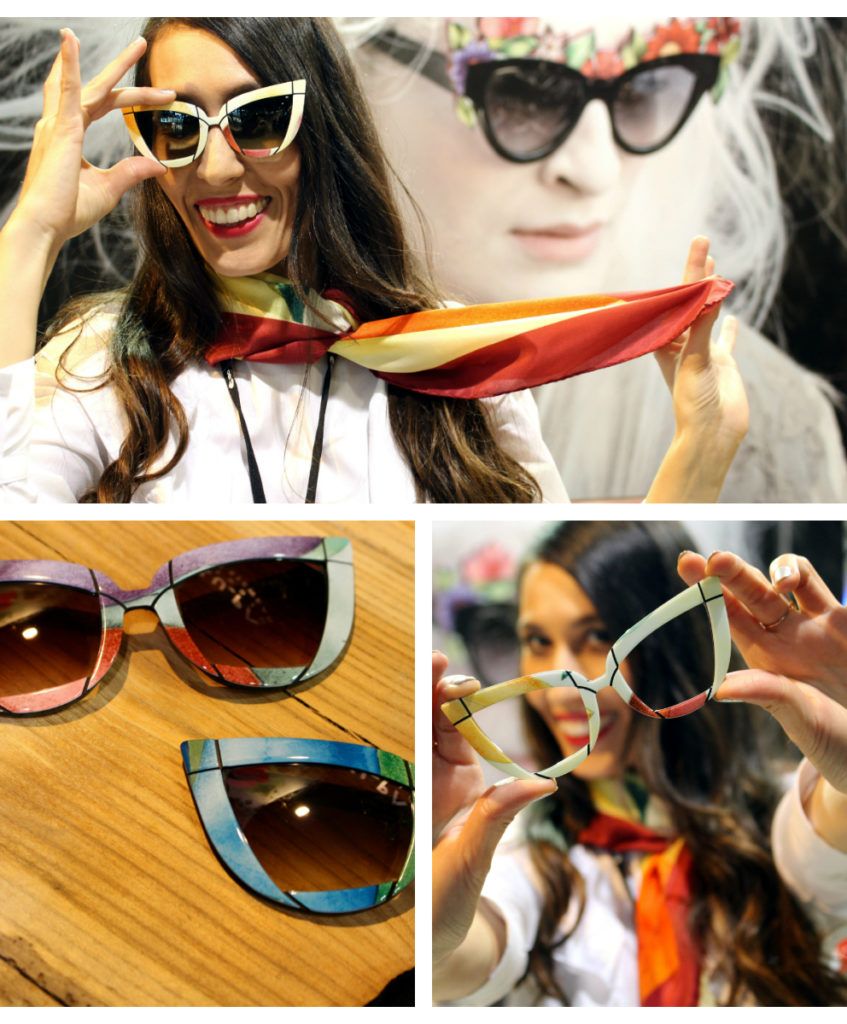 The mythical French brand continues to make glasses with a colorful and unique acetates with shapes of all kinds. We could see the main collection and other collections such as BOZ and SKY EYES where the French designer develops different design concepts.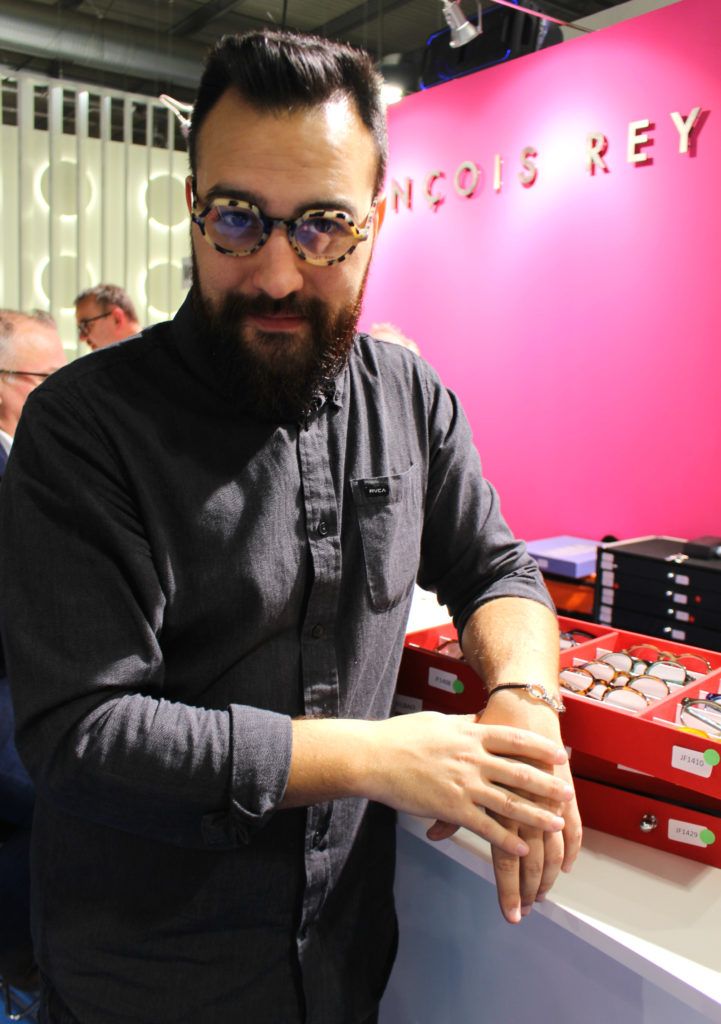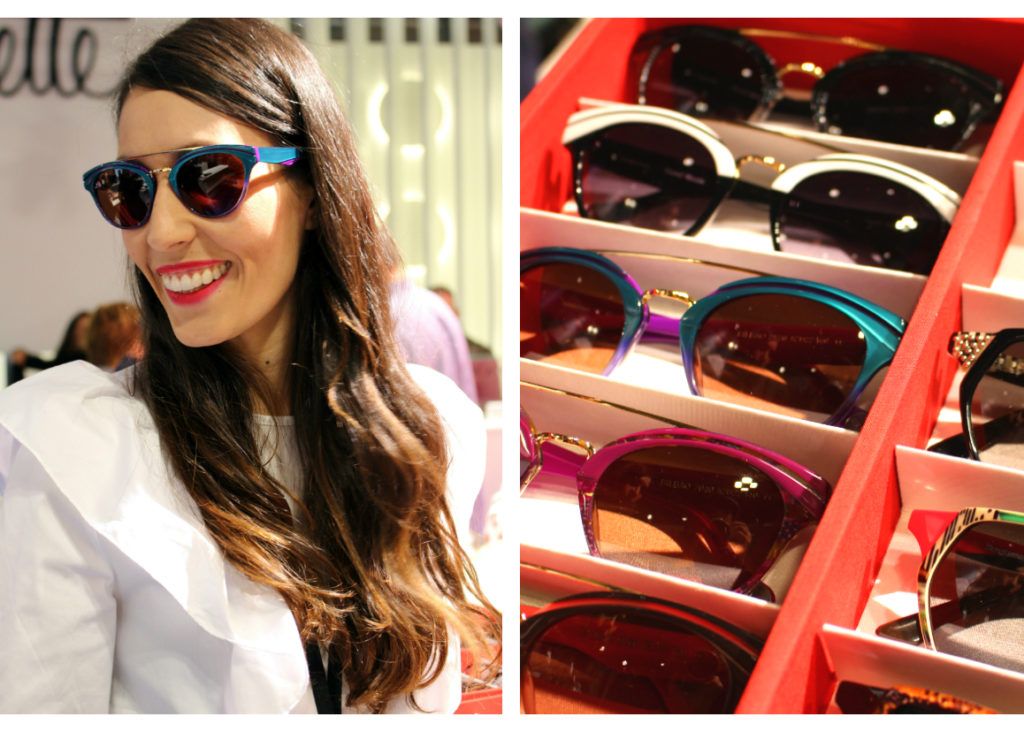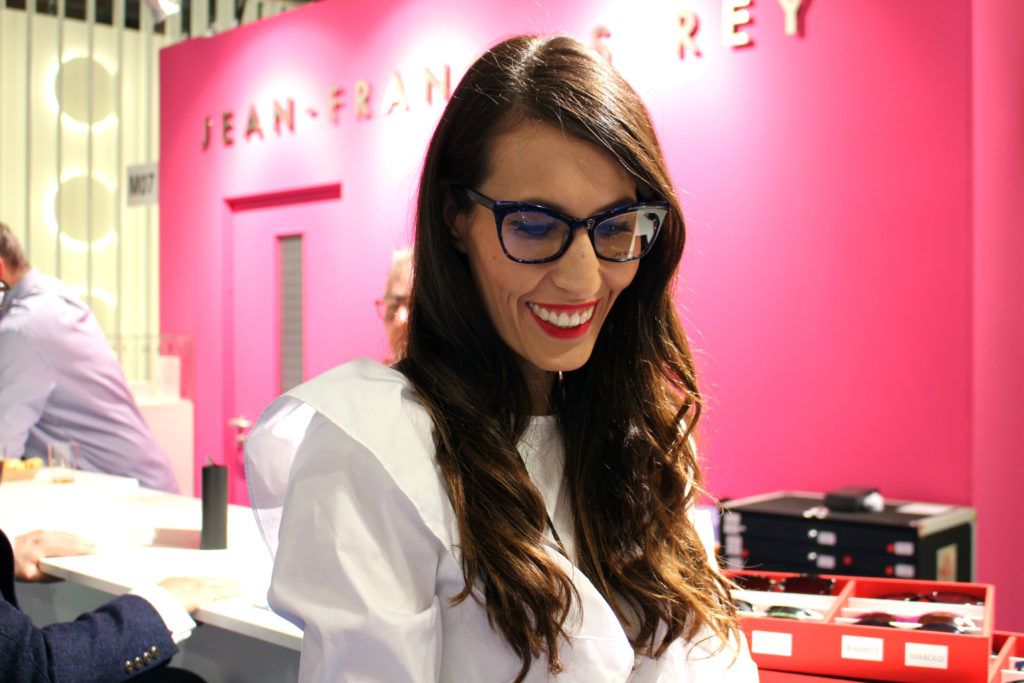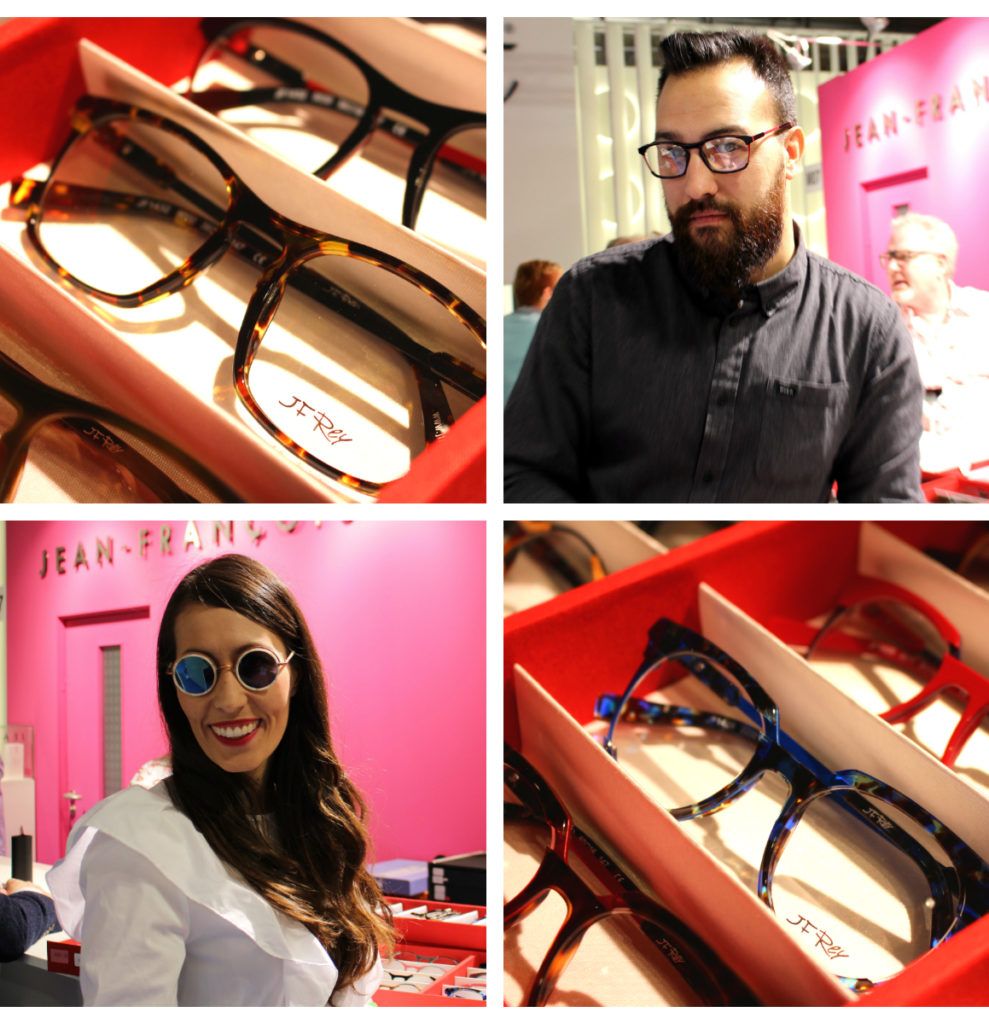 We have not talked about the Italian brand for some time and the truth is that the collection has grown a lot by introducing very new models. They continue with the fresh and young air that characterizes them. Look at what oversize glasses and what colors, available in both sun and optical …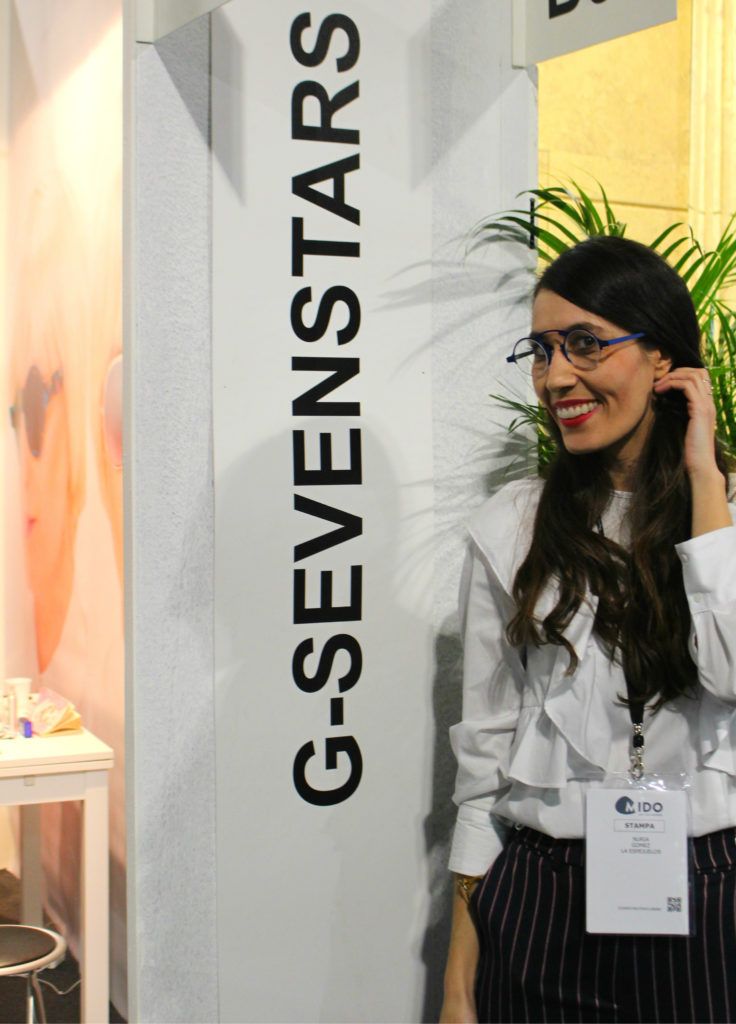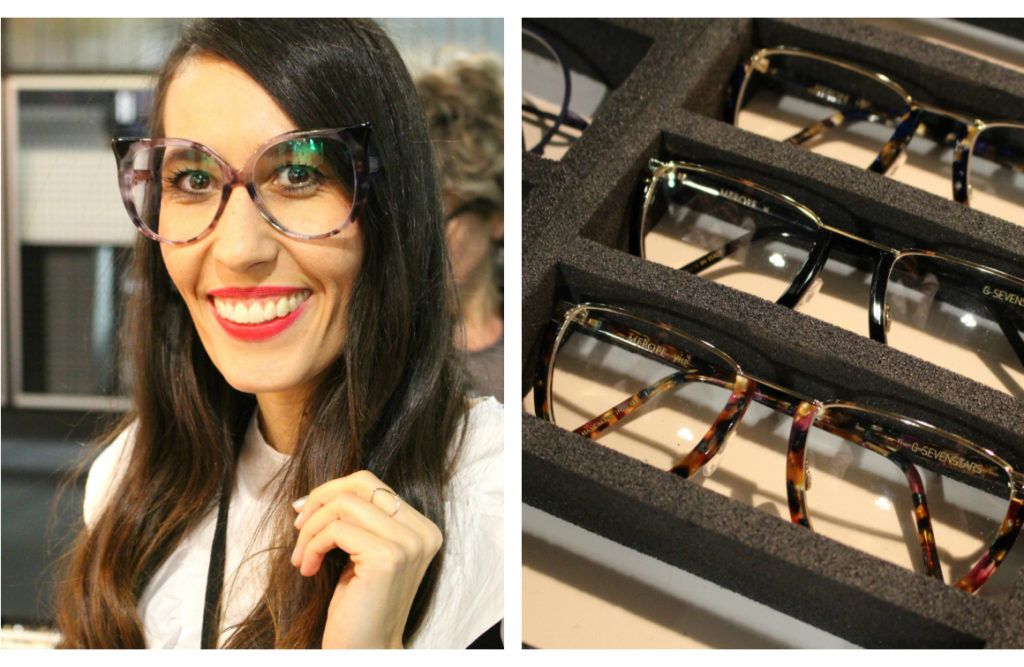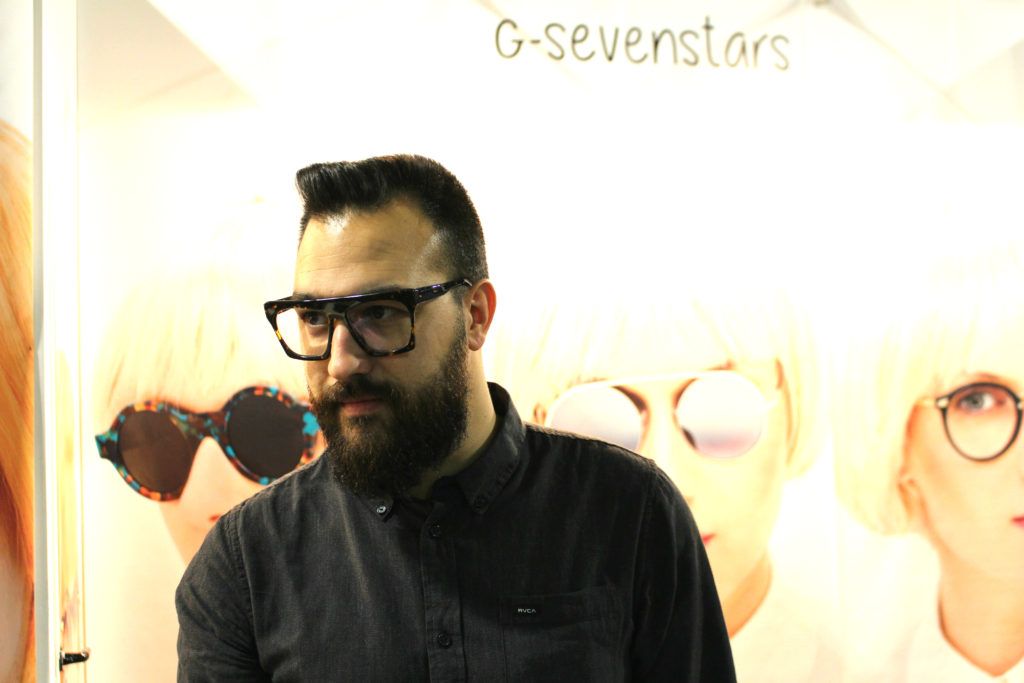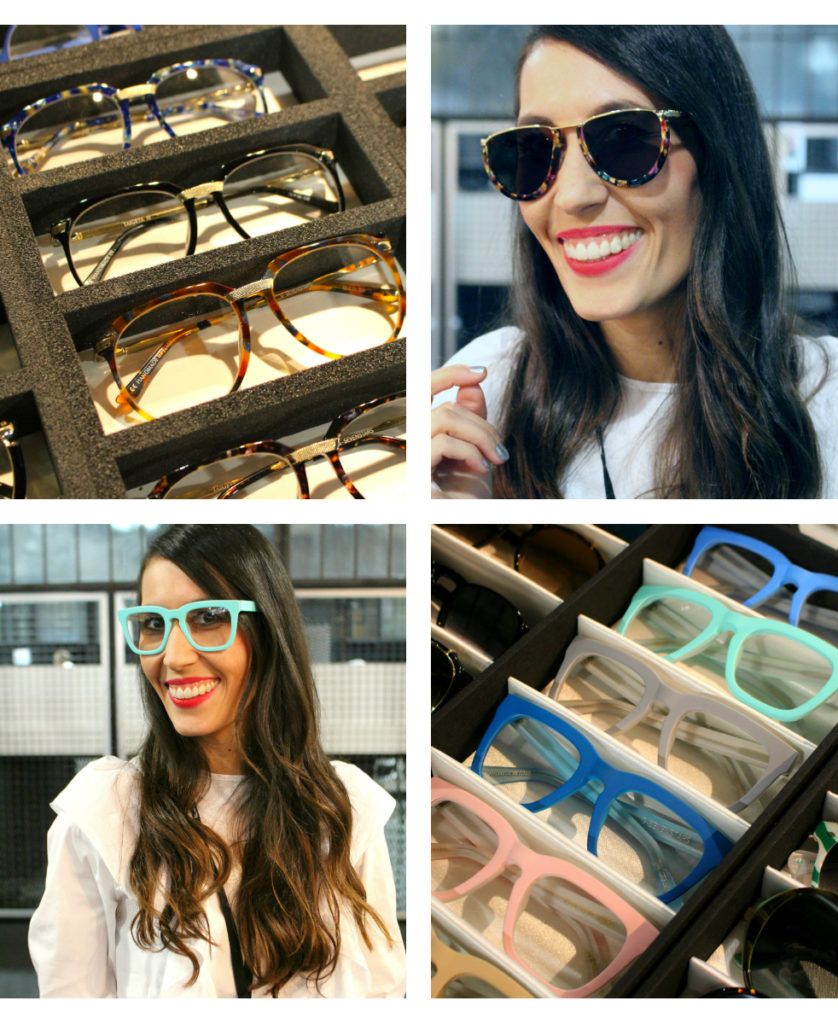 After having presented to this Italian brand on our trip to Paris, again we had the opportunity to see this spectacular collection of glasses made with marble and semiprecious stones by BUSOLI. We know that if it is the first time you hear something similar you will think it is crazy, but the marble glasses are already a reality. Although they may seem heavy they are very light and pleasant to wear. We were able to try new models of sun and optical, a real beauty. As a novelty have given the option to choose between rods of a unique metal or marble. Of course these glasses are totally exclusive and made for each user who can choose from a multitude of marbles and semiprecious stones. Finally the glasses are delivered in a custom case with the remains of the marble that were used to make the frame. Pure luxury!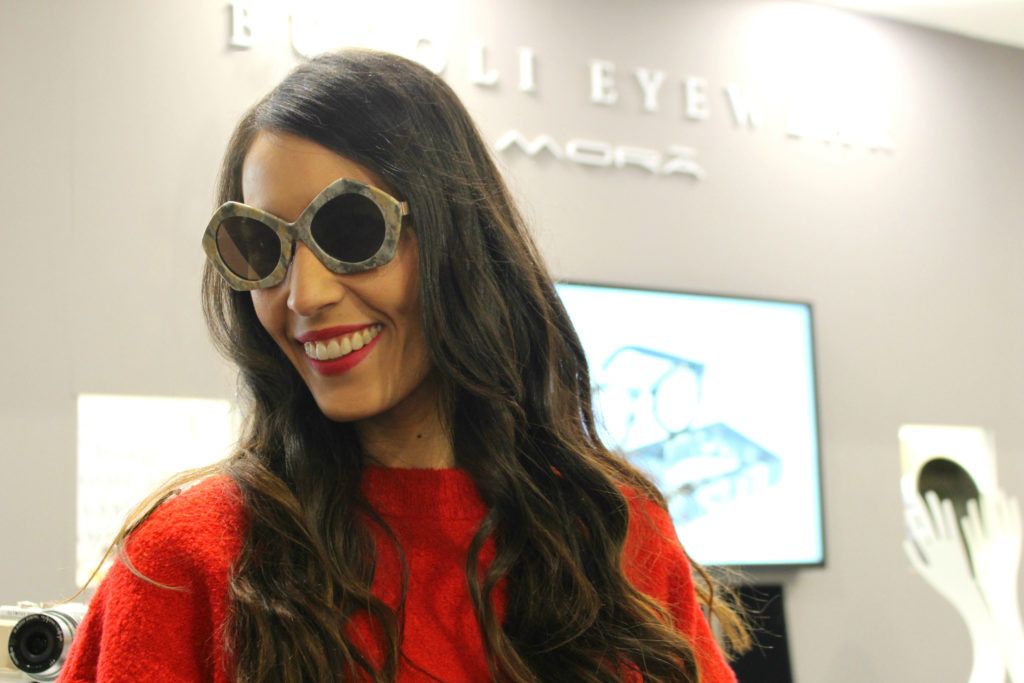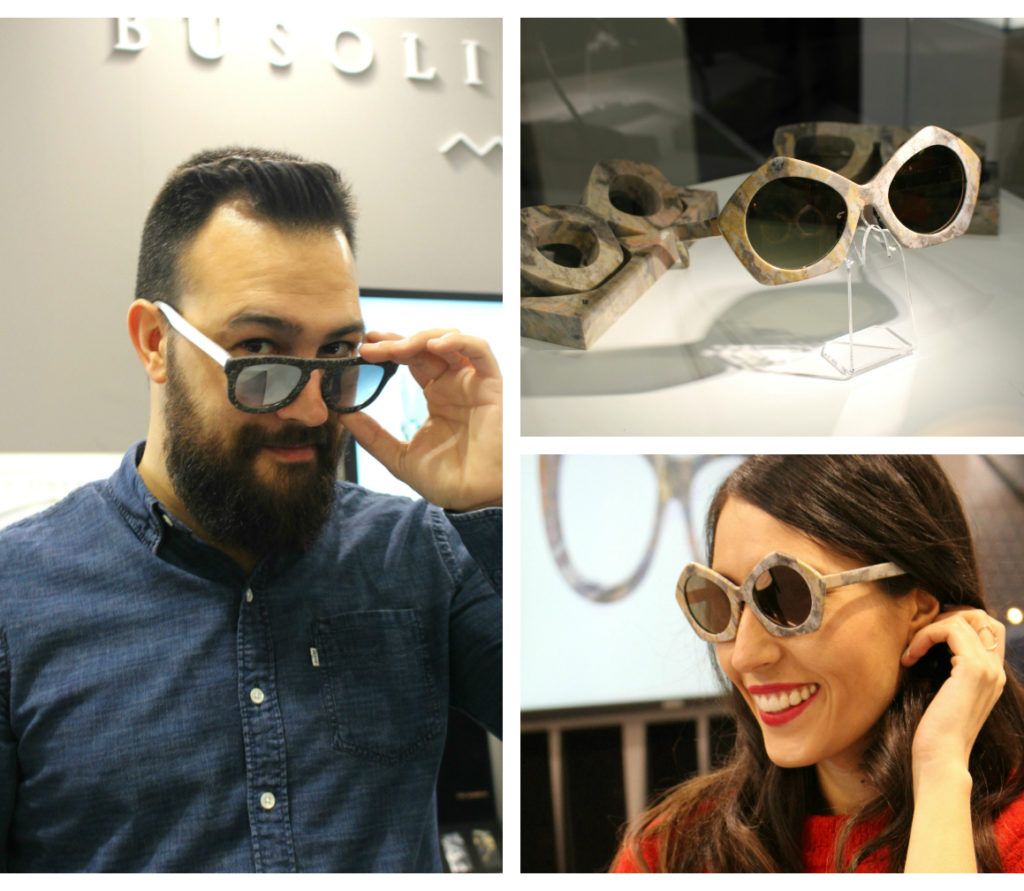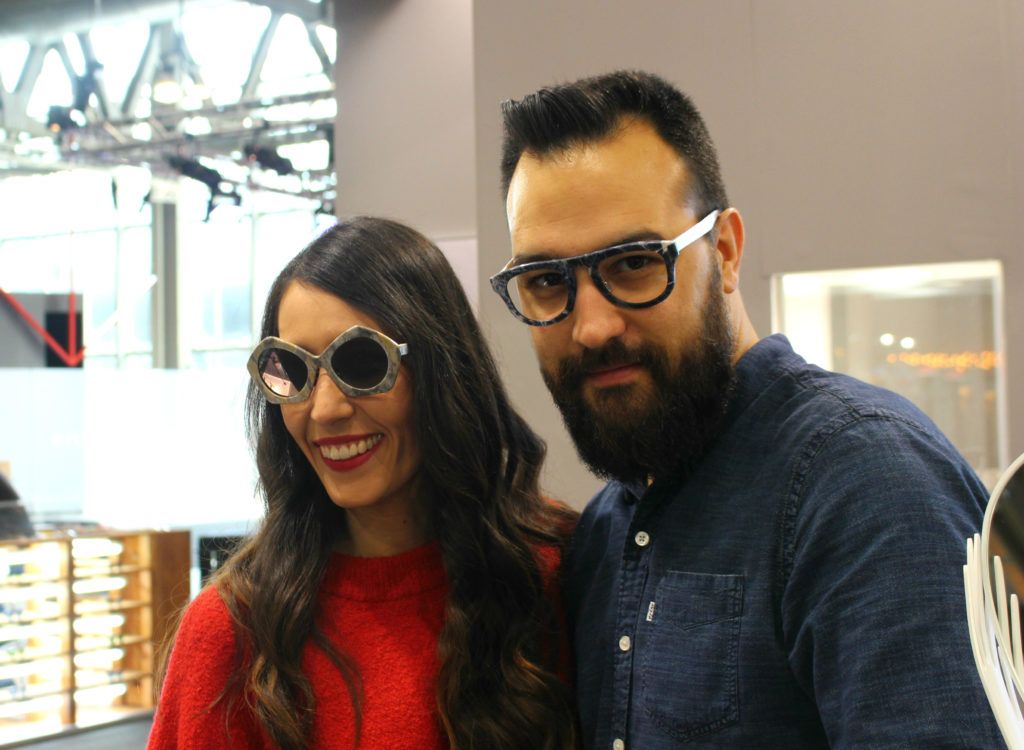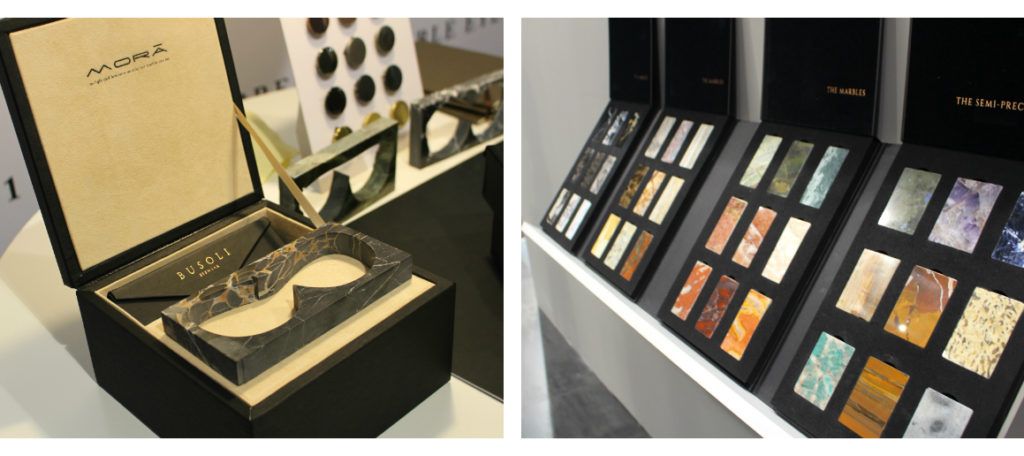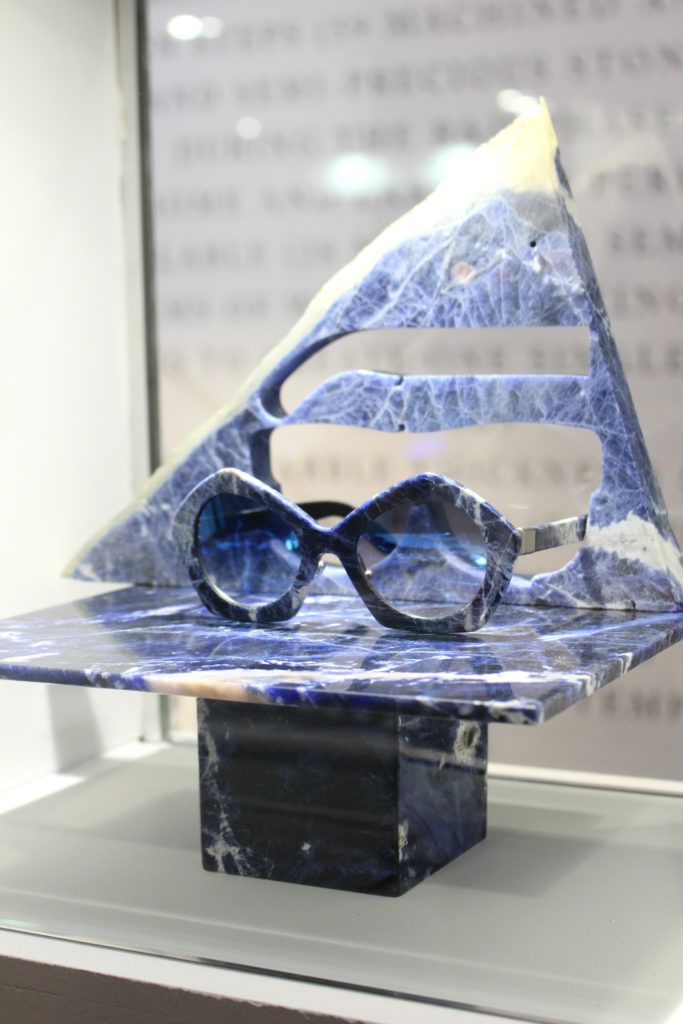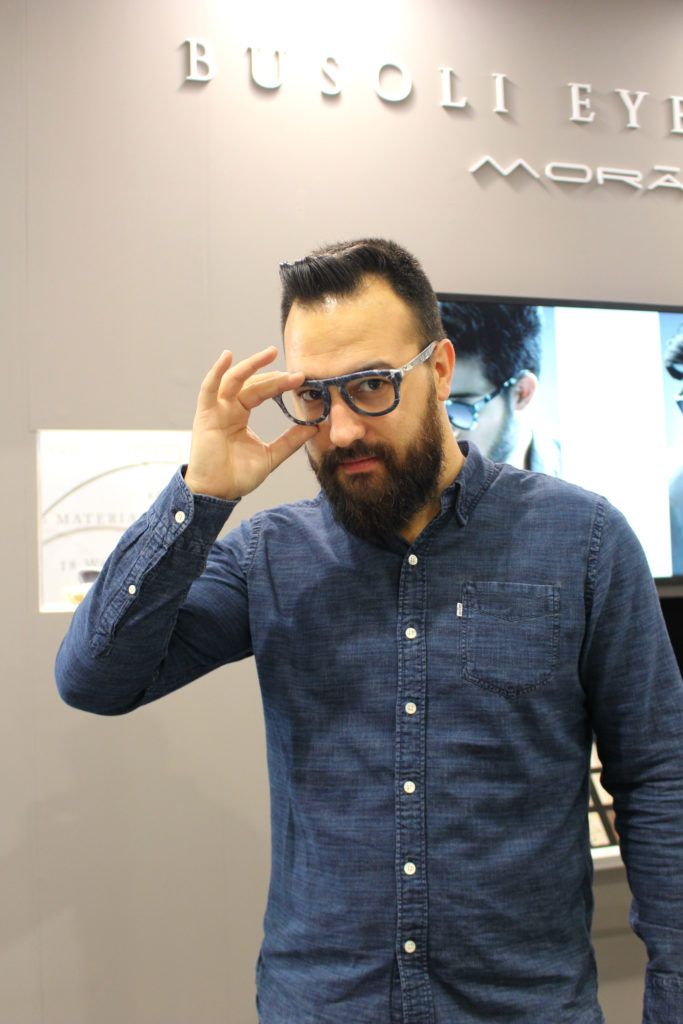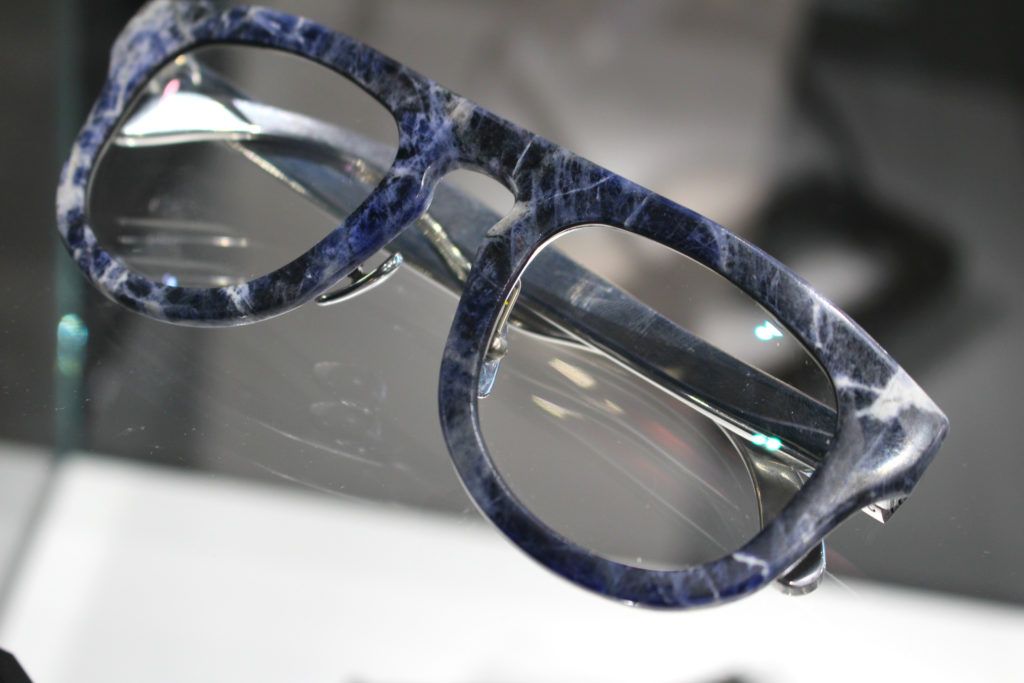 CALAVERA is gradually positioned as one of the Italian brands with more personality, with an exclusive coloring based on nature and unique designs that do not stop surprising us. As a novelty they have just removed a complete metal collection and for those who follow us already know that we have made with CALAVERA a limited edition that soon we will teach you in detail, stay attentive … 😉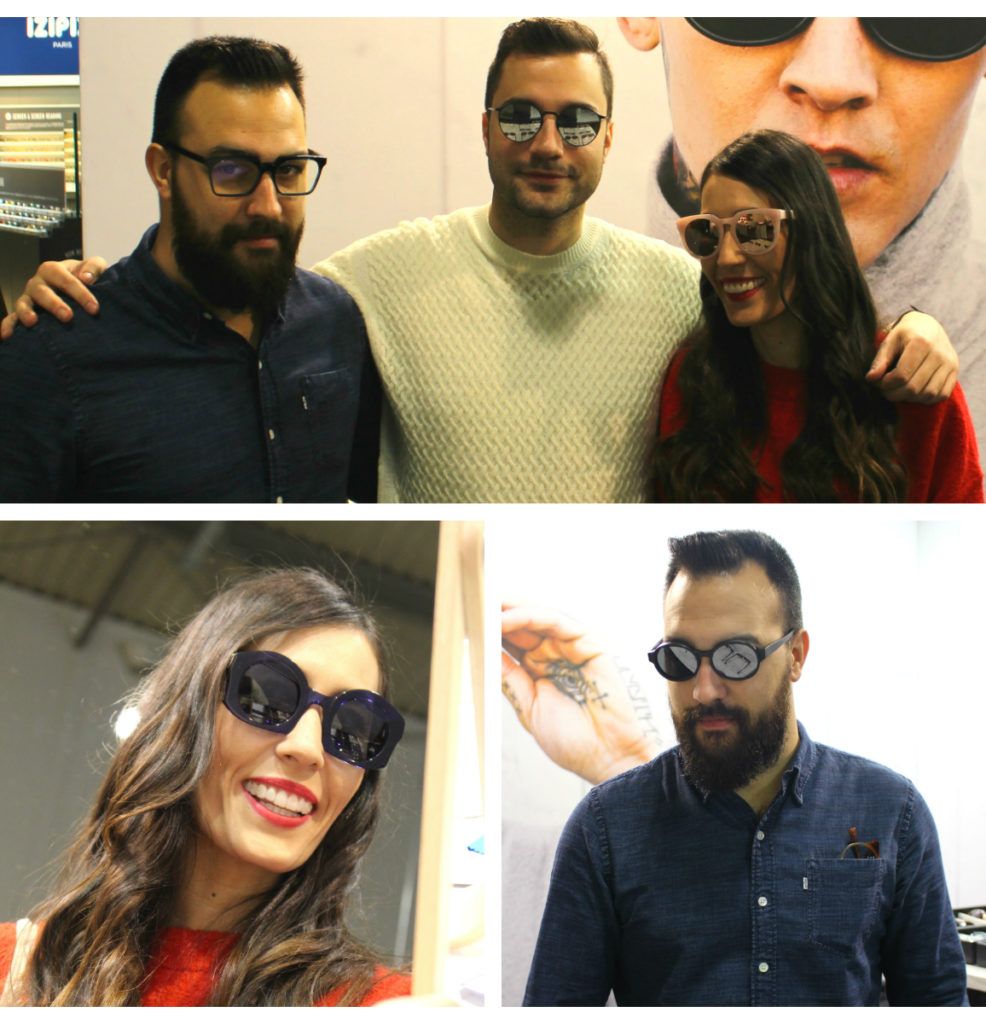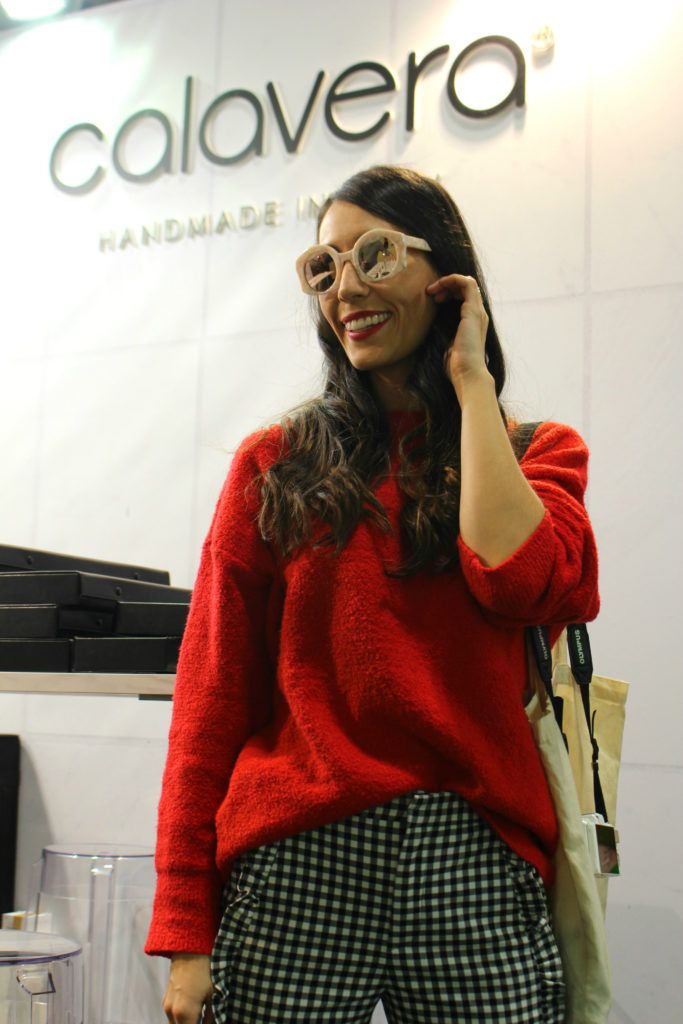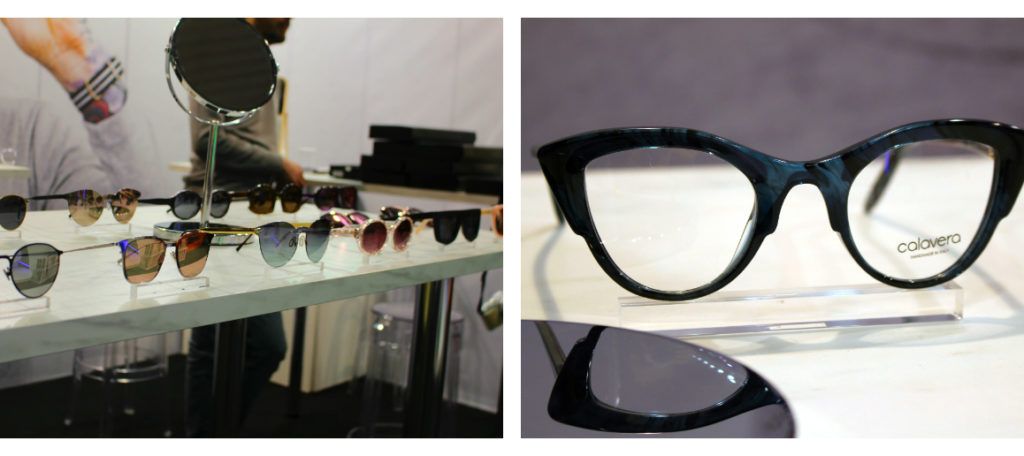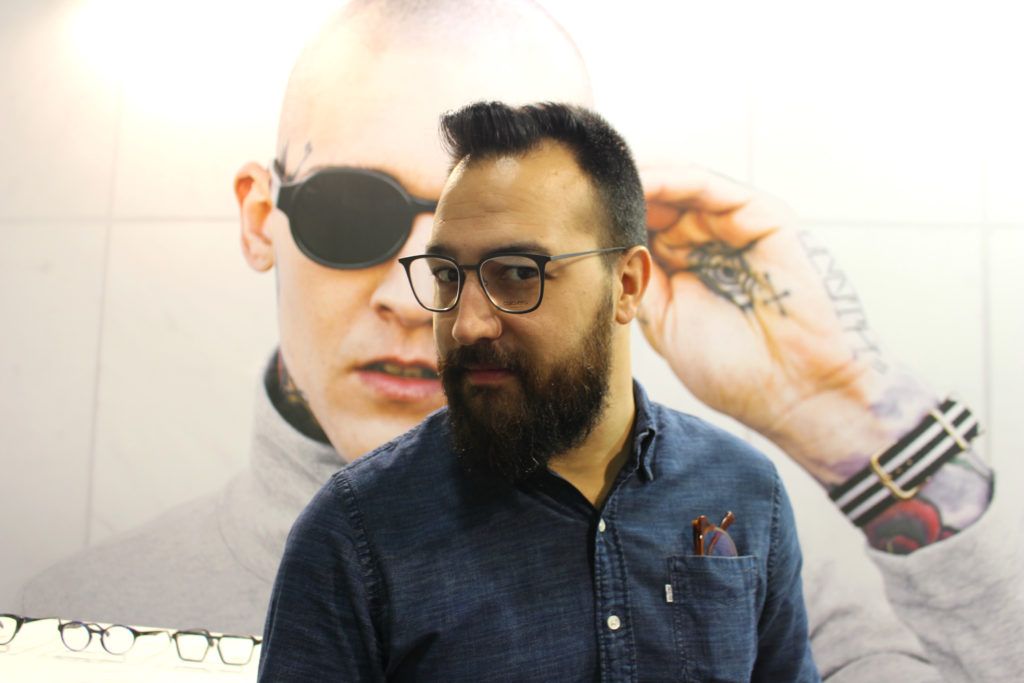 You know that OPTIM is the Spanish company in charge of manufacturing the glasses of the designer from Madrid, we go to say hello and try some of the AGATHA catwalk glasses 😉 and we also saw some of the novelties of other collections of which also is responsible OPTIM, as ARMAND BASI and GUY LAROCHE ….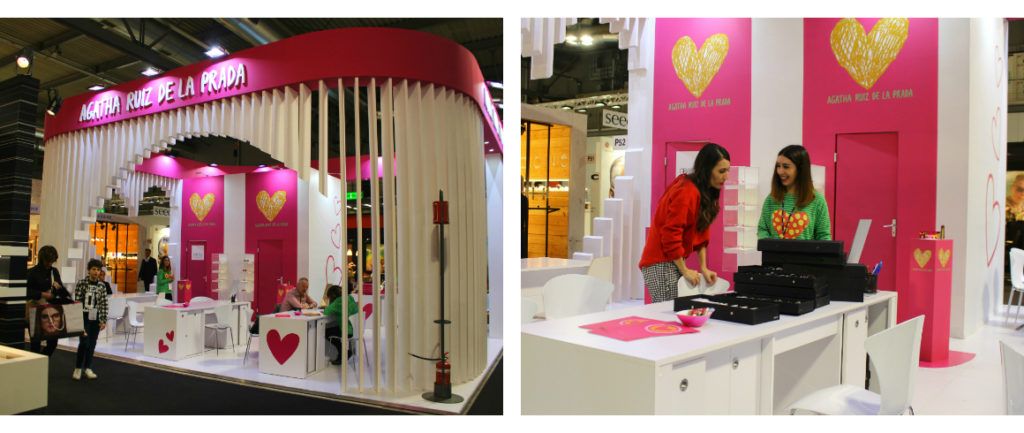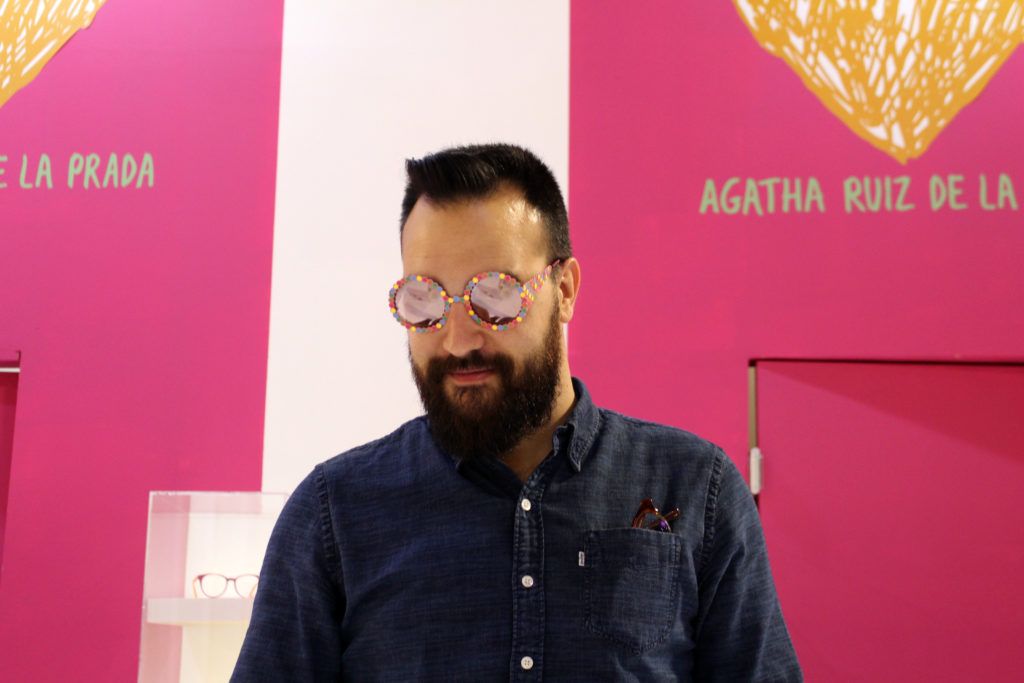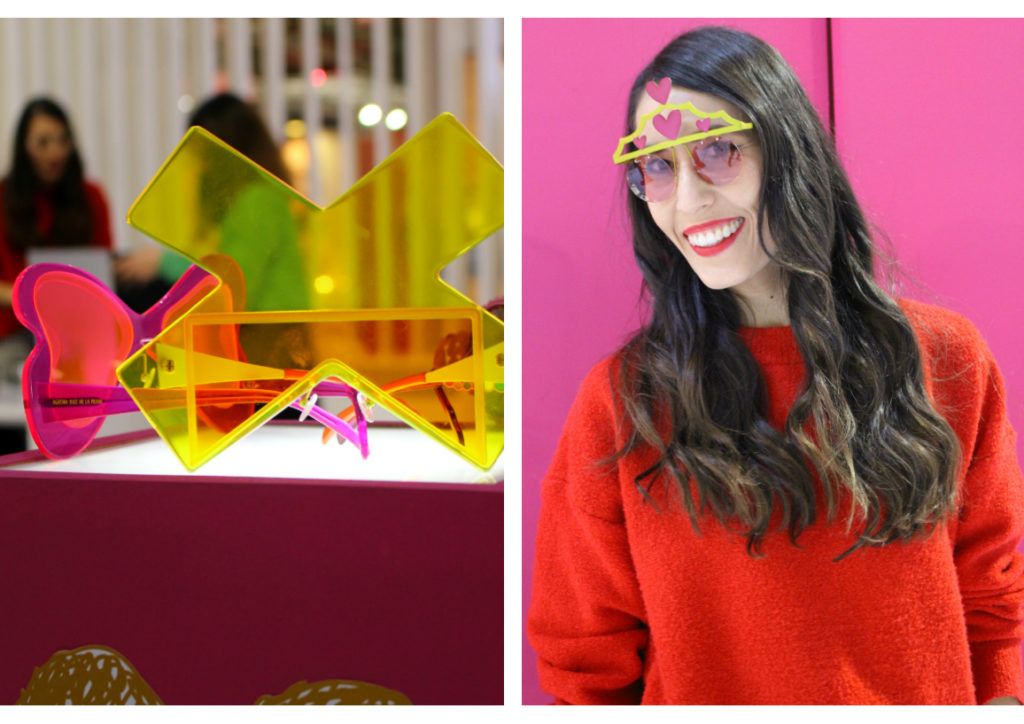 Armand Basi & Guy Laroche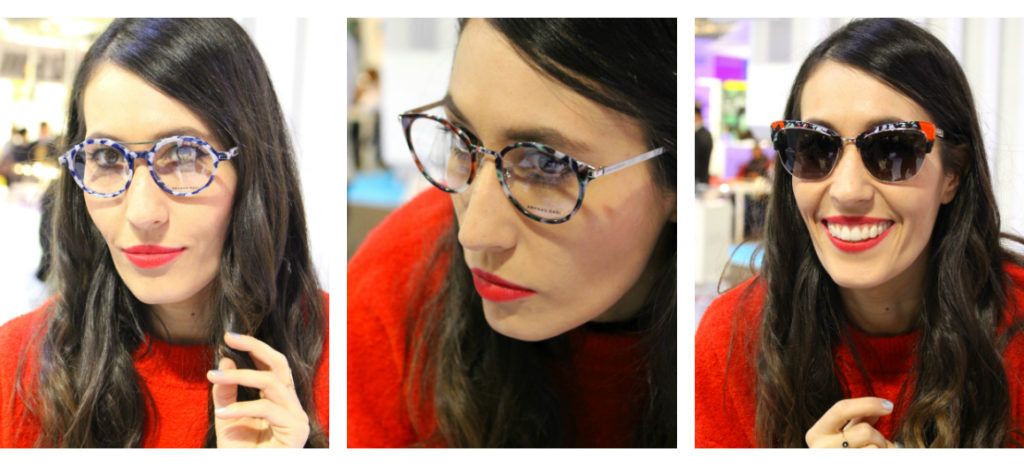 ESSEDUE is one of our favorite Italian brands, undoubtedly its new designs follow the trend and its own essence of very colorful acetates and ultra-feminine shapes. In the optical collection they highlight new metallic models with very special shapes and colors …. we will teach you more … 😉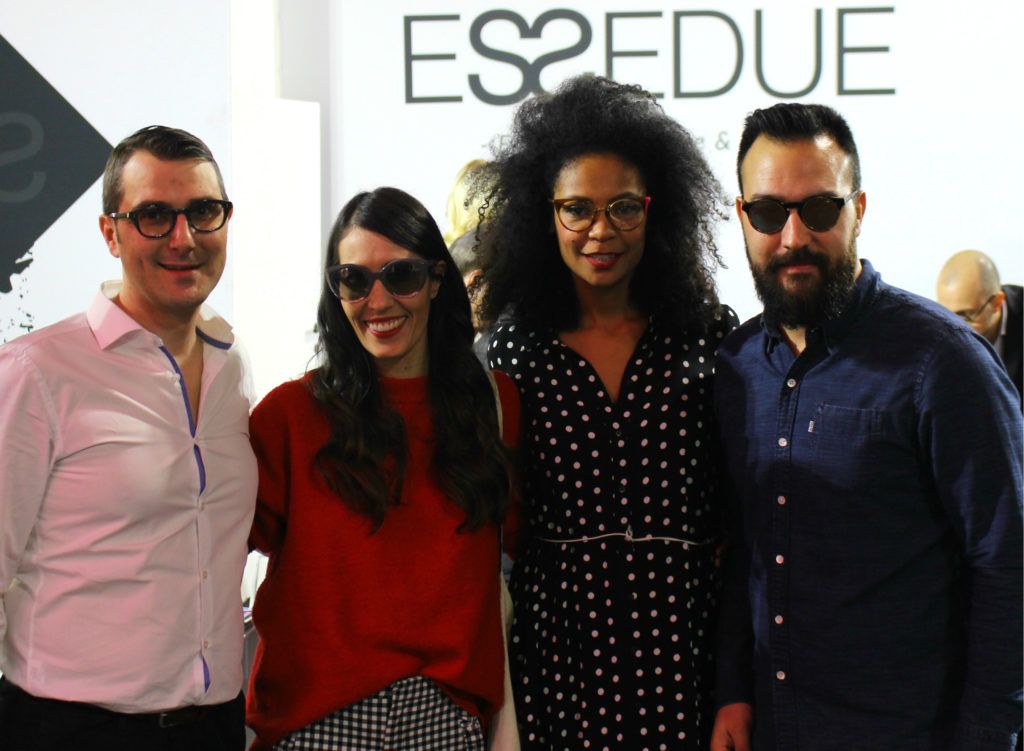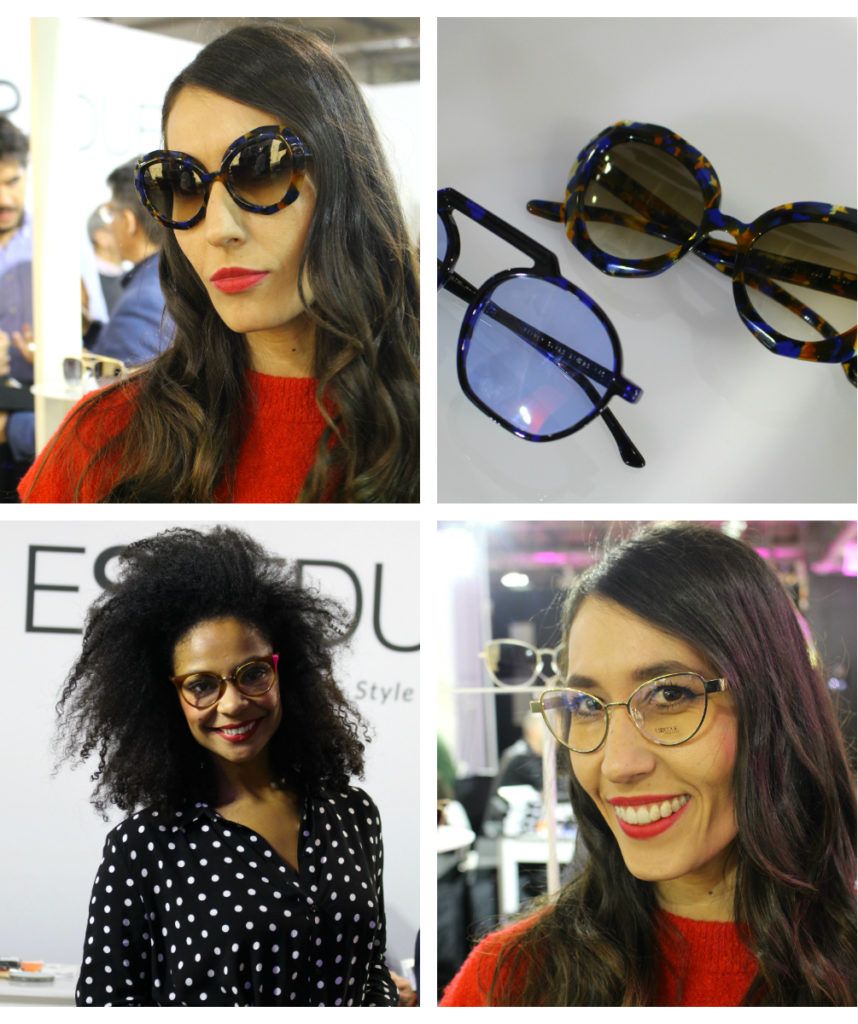 SILVIAN HEACH is a luxury Italian fashion brand and its glasses do not lose that luxurious touch mixed with independent design and exquisite manufacture «Made in Italy» full of quality details. Acetate inlays, cat eye shapes and oversize graduated eyeglasses are brand features for this season. We will be very attentive to the evolution of SILVIAN HEACH.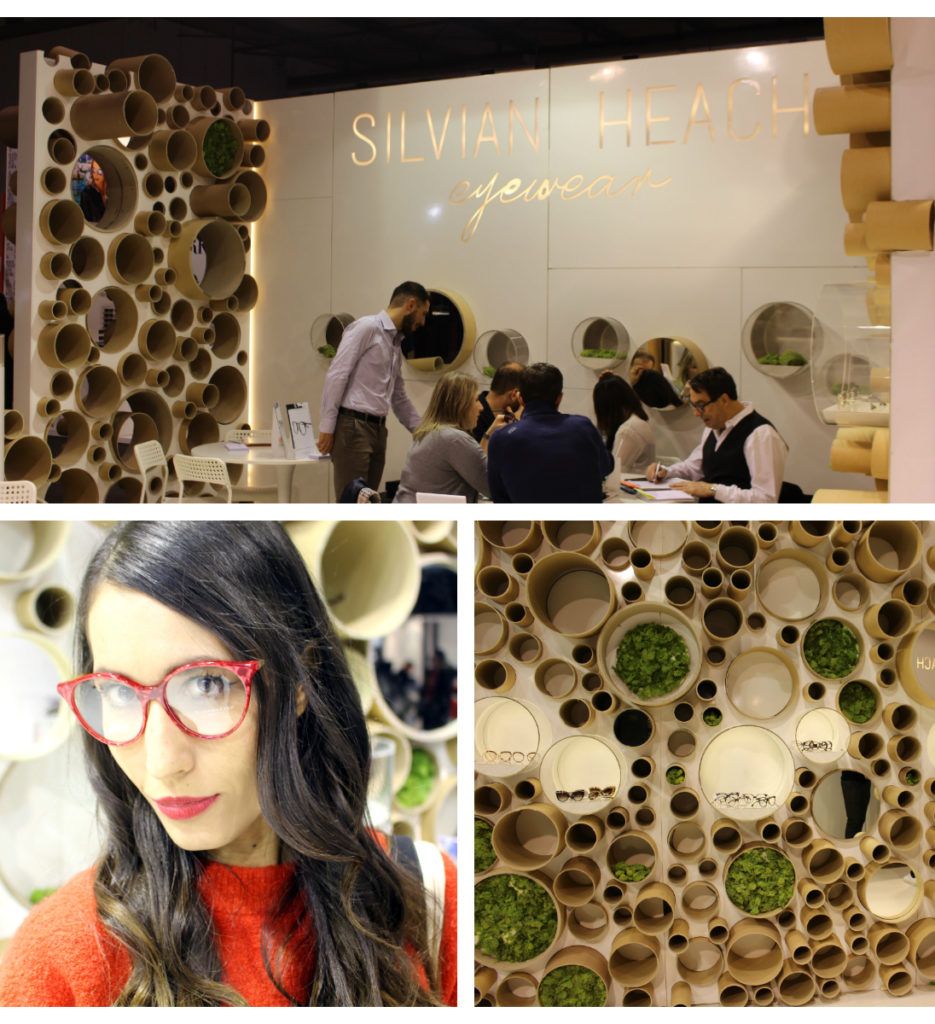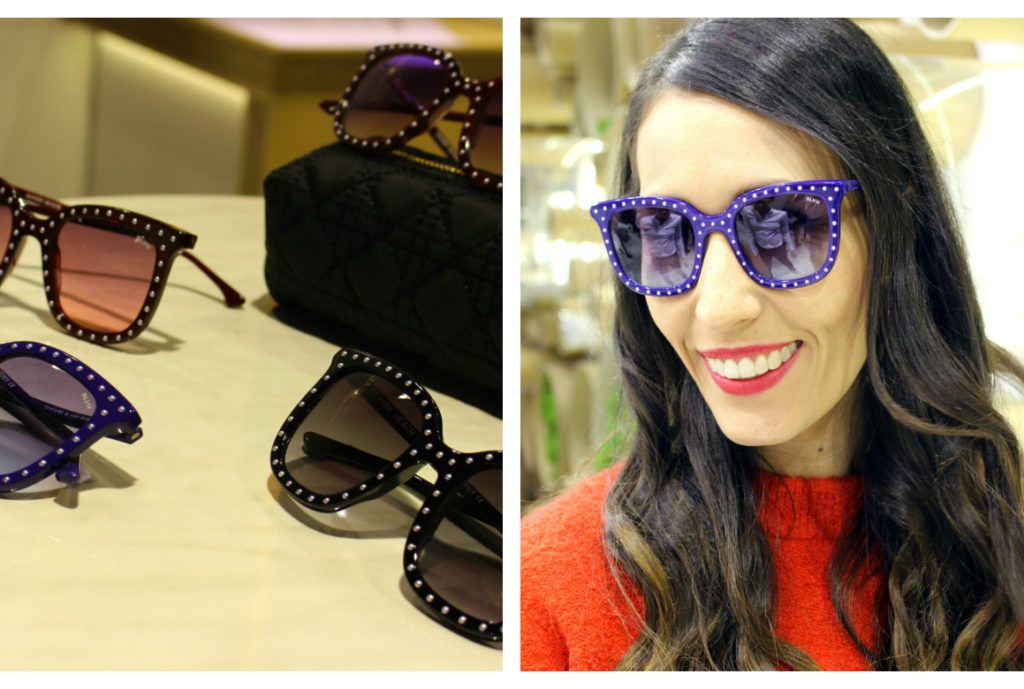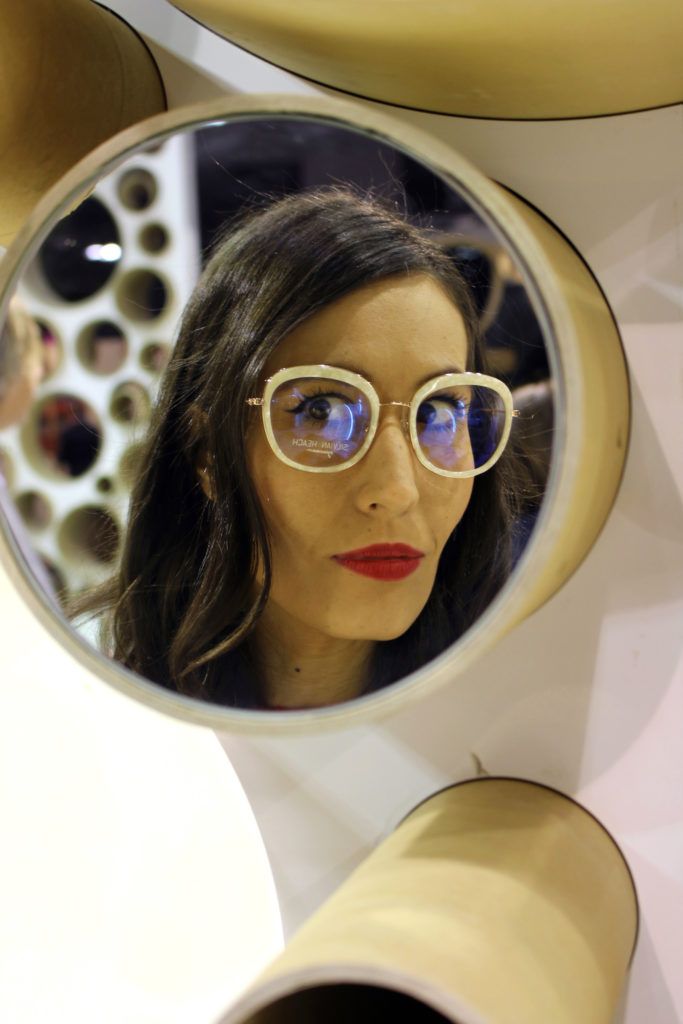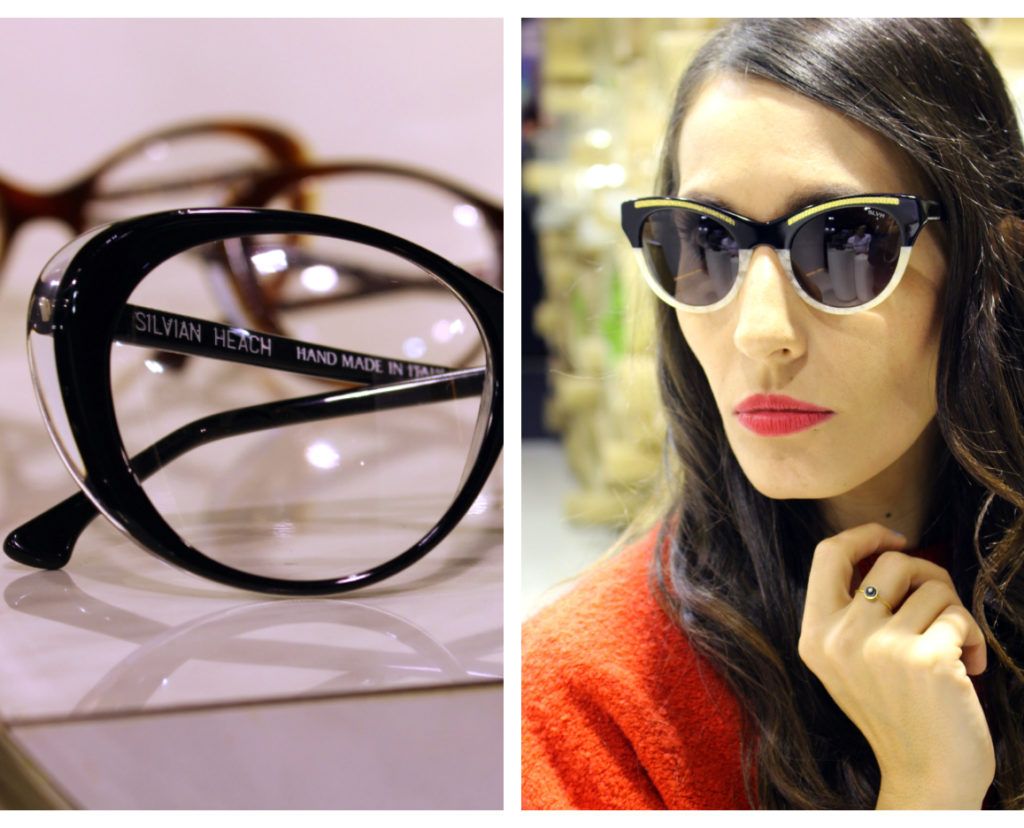 We could not stop visiting our friends of XAVIER GARCIA, a little corner of the city of Barcelona in the middle of the fair. The color and the magnificent combinations of acetates are the dominate tonic of this collection that undoubtedly is at the head of the Spanish design. We were able to have a great time as they had a sort of «selfie contest» which of course we did not resist participating! 🙂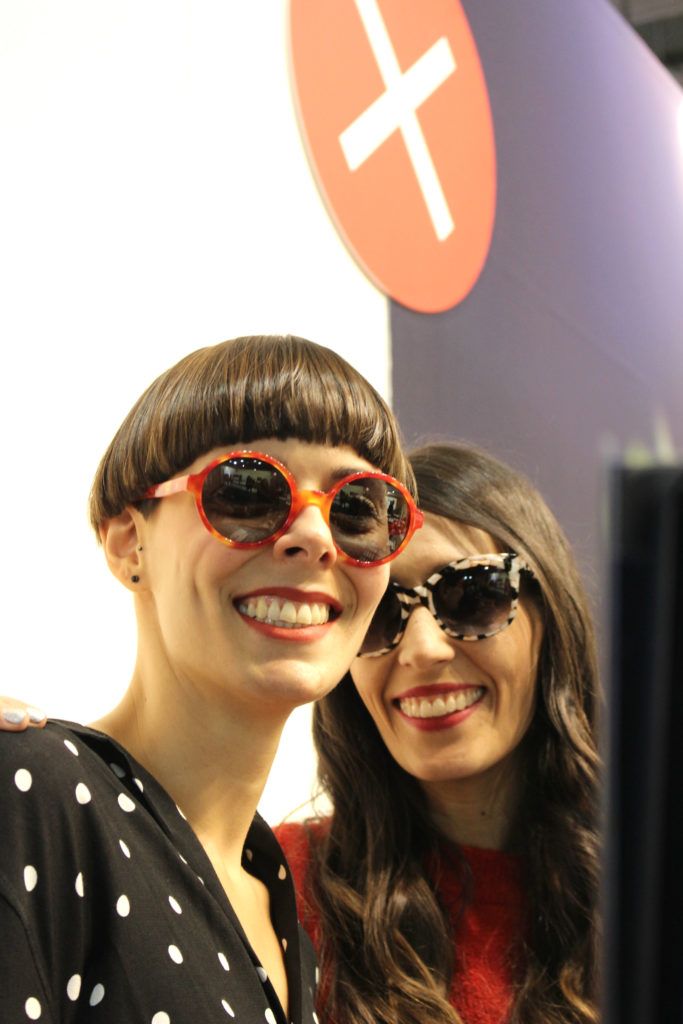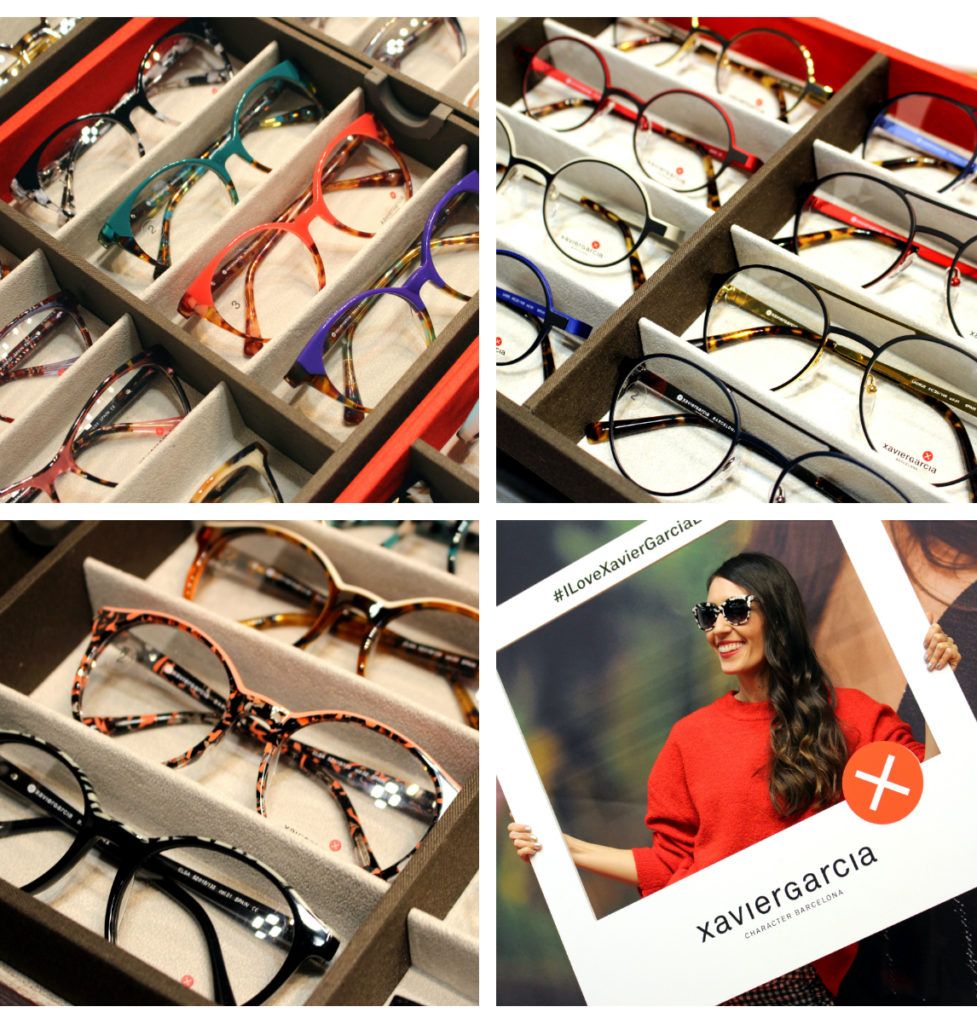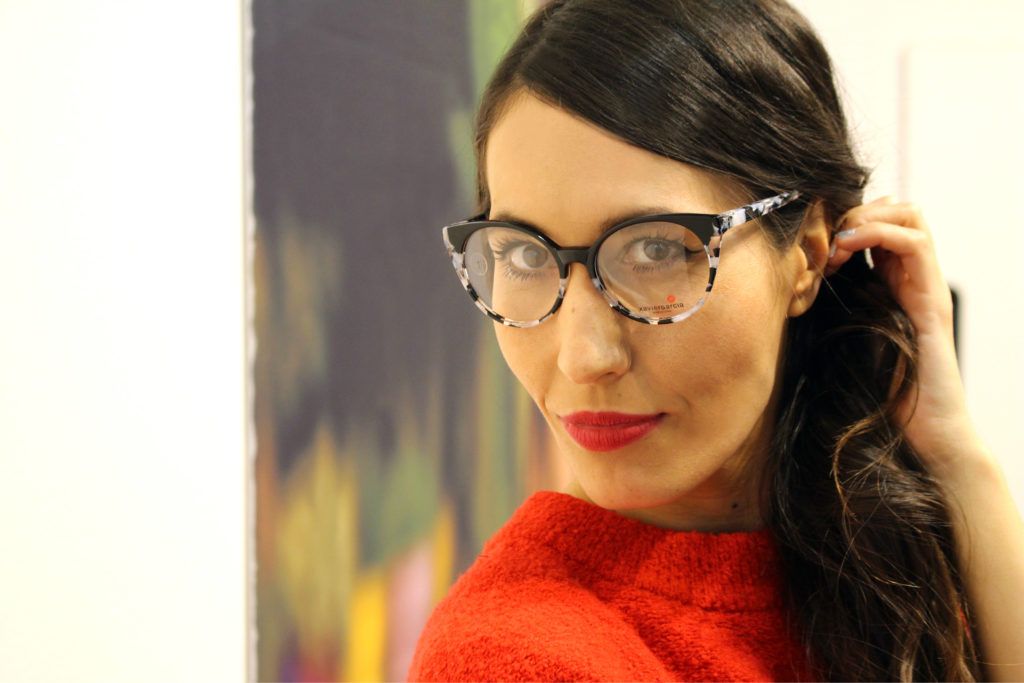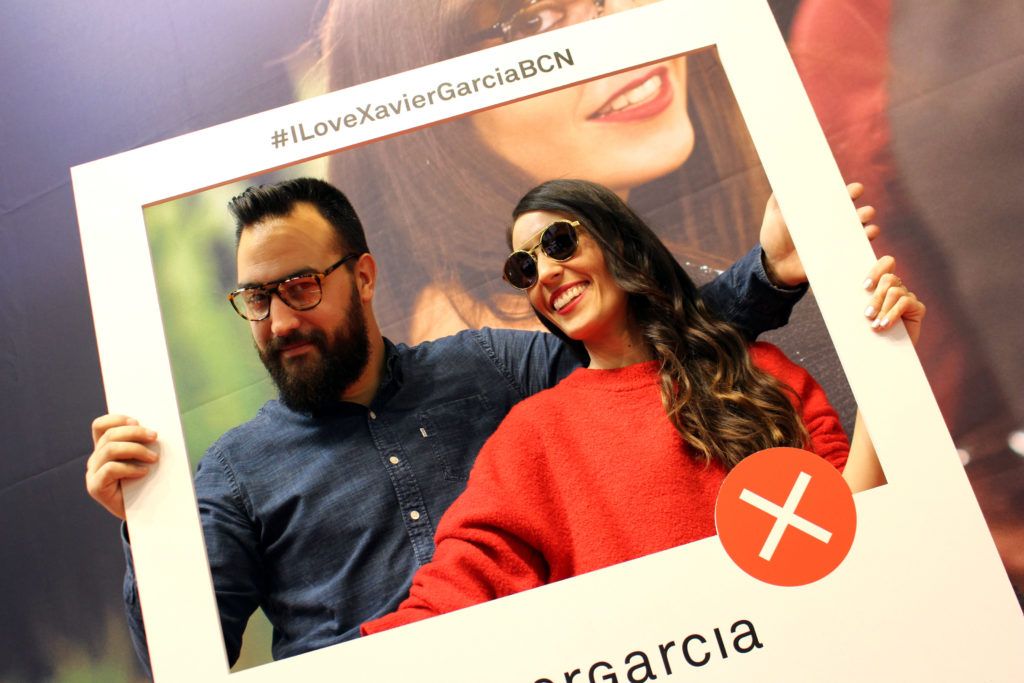 Impossible to leave the fair without coinciding with Laura of LAS GAFAS DE LAURA, a eyewear passionate of which we are very fans !! -«Un besazo guapa!!!»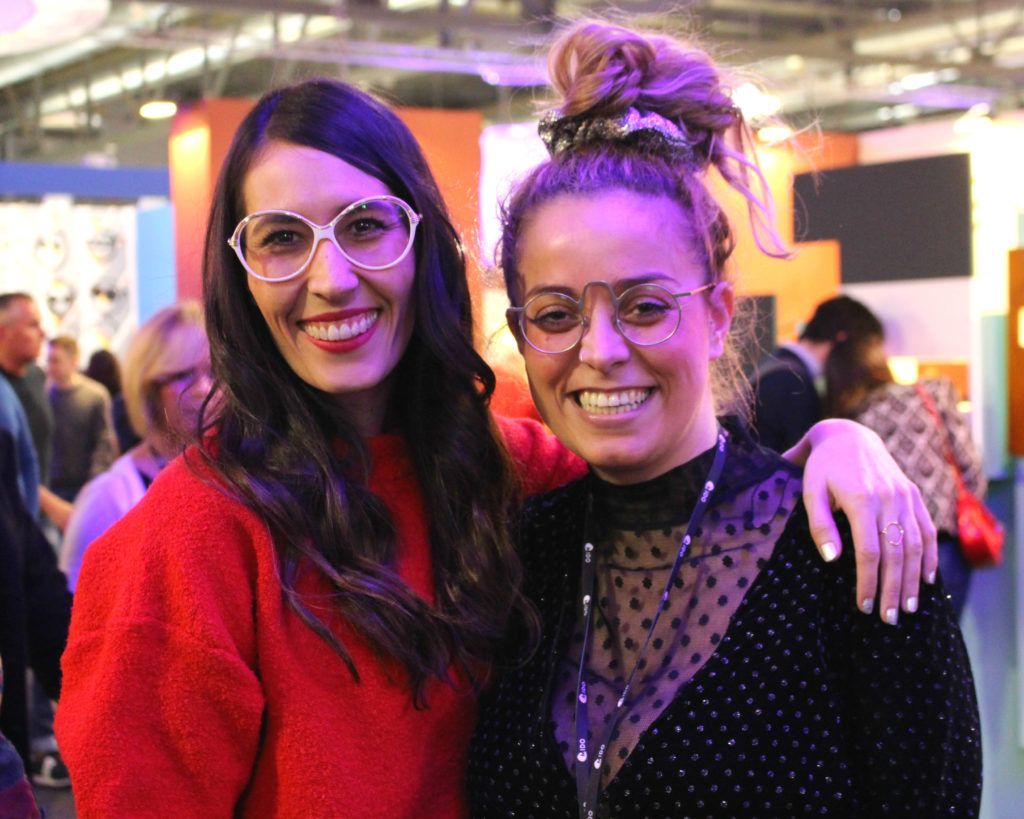 We went to visit the guys from GABE, the Austrian wooden glasses company with a hinge system made with simply incredible buffalo horn that gave them the IF DESIGN AWARD design award, well deserved. In a very short time GABE has been consecrated as a brand of wood to the height of the best. Congratulations guys !!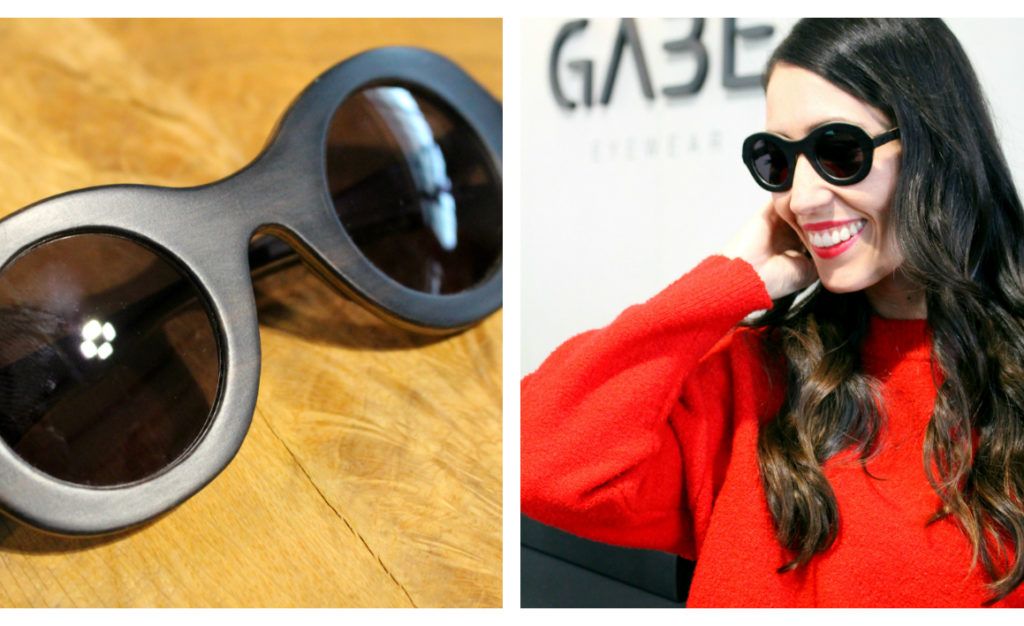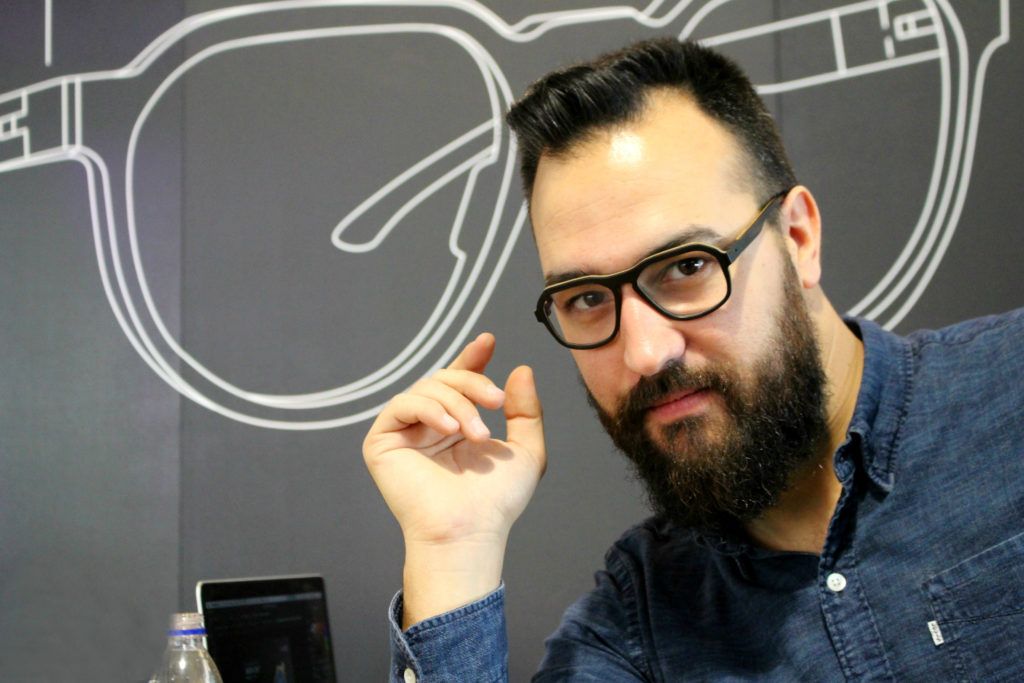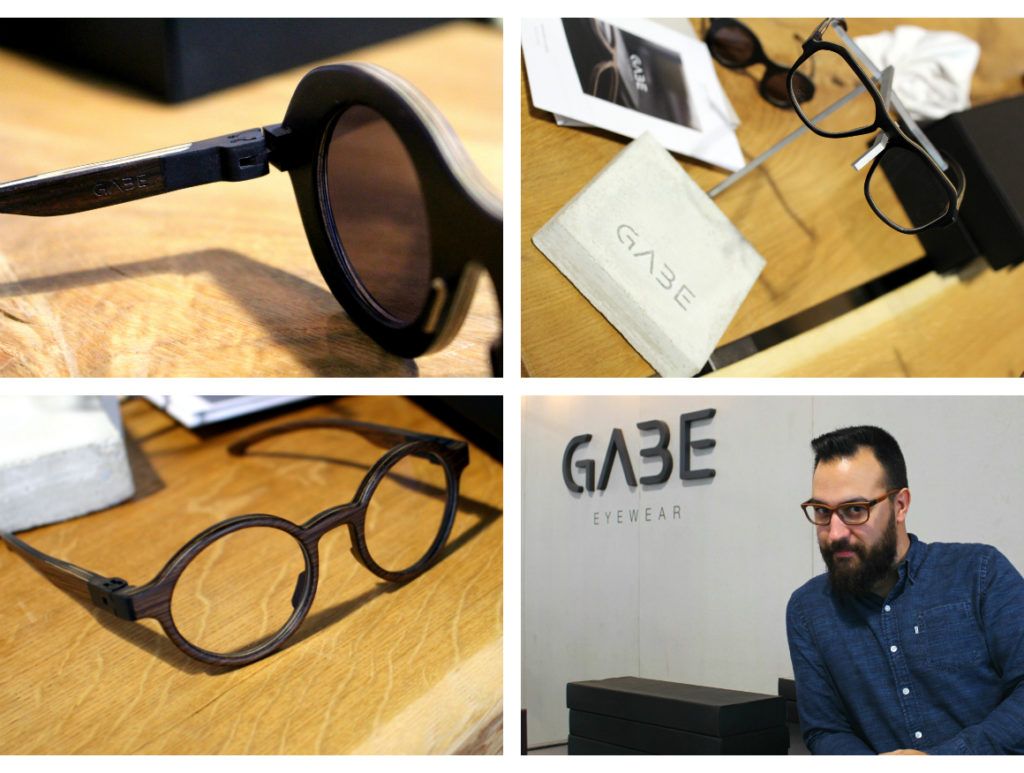 One of our mandatory visits is always KIRK & KIRK to try some ultralight models of their exclusive material. In addition to the new «gloss» effect colors of the Kaleidoscope collection we were able to try out some models of its VIVARIUM collection with a more «soft» color but with the details of jewelery on the front that result in glasses with a unique personality.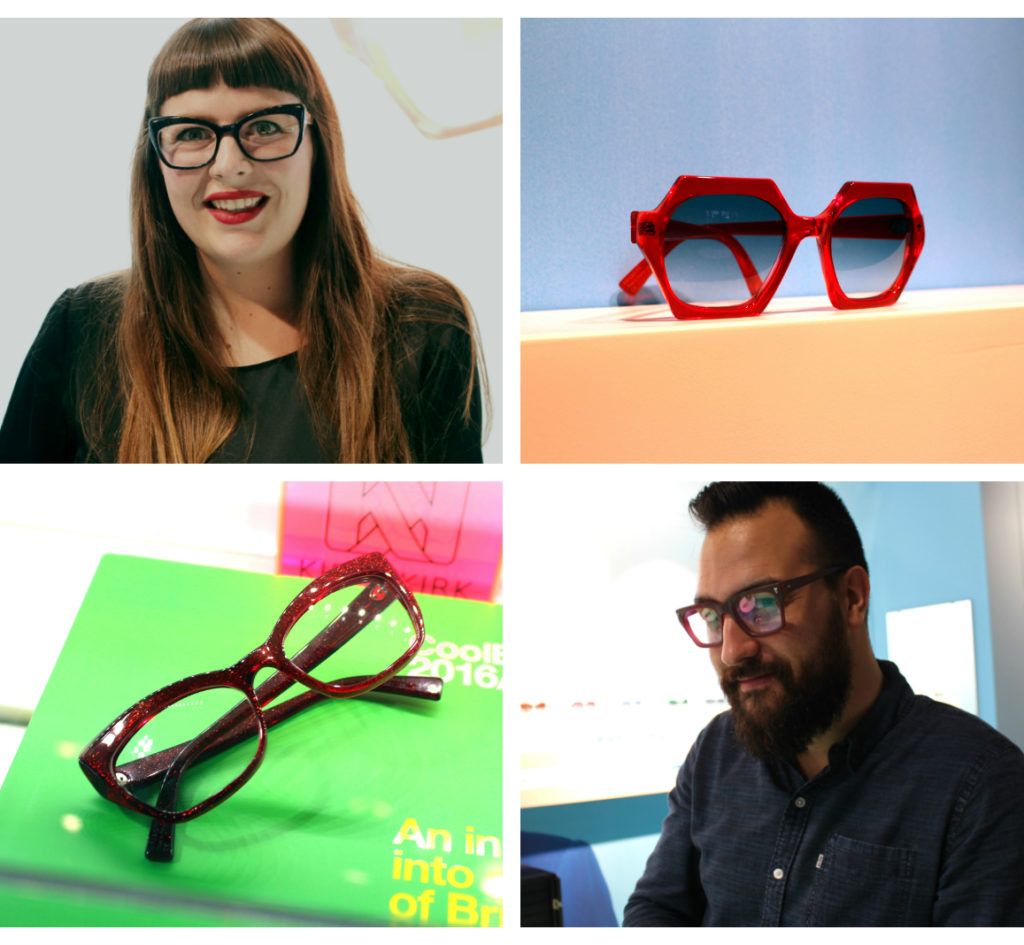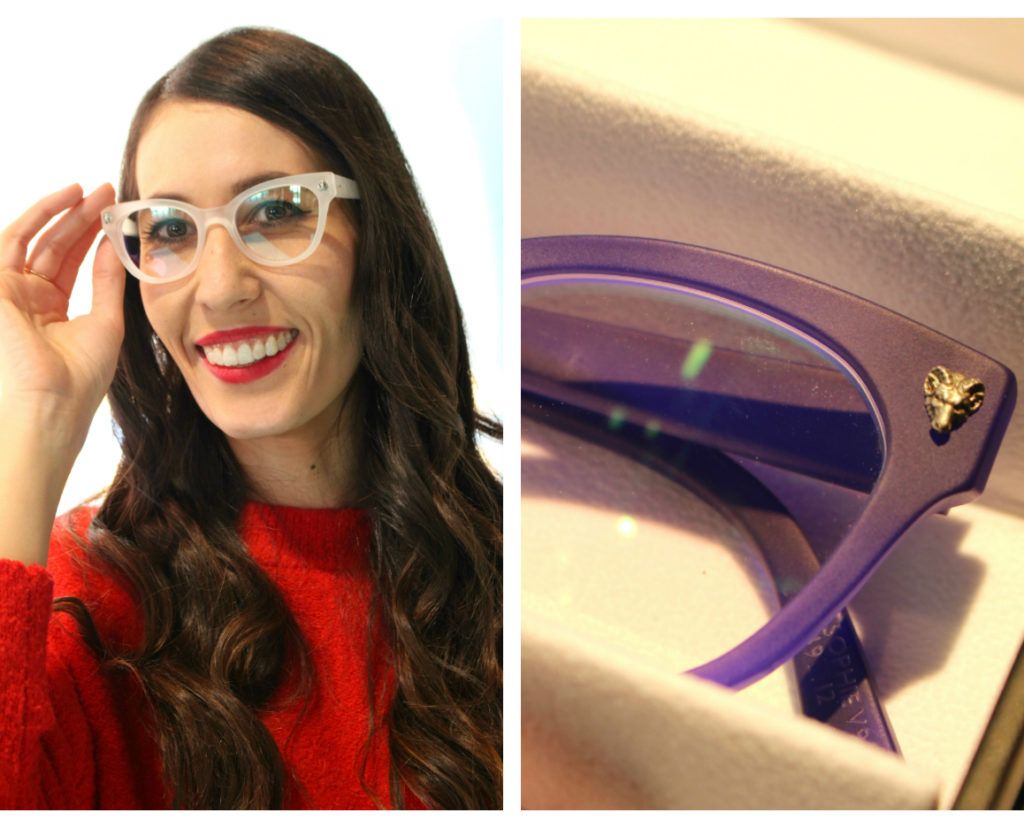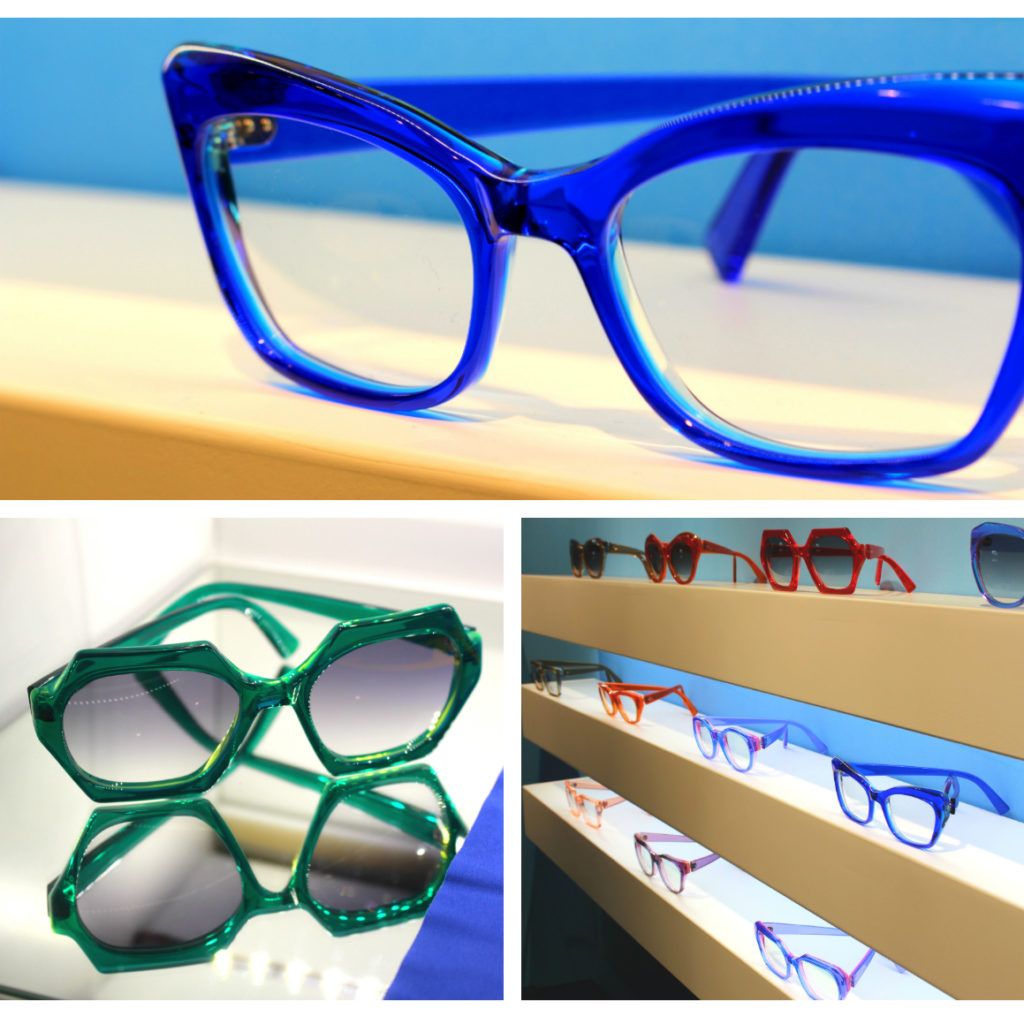 De camino nuestro siguiente destino pudimos darle un beso a Giulia de BEHIND MY GLASSES, una de nuestras bloggers amiga!!! …«Chica guapa!!!»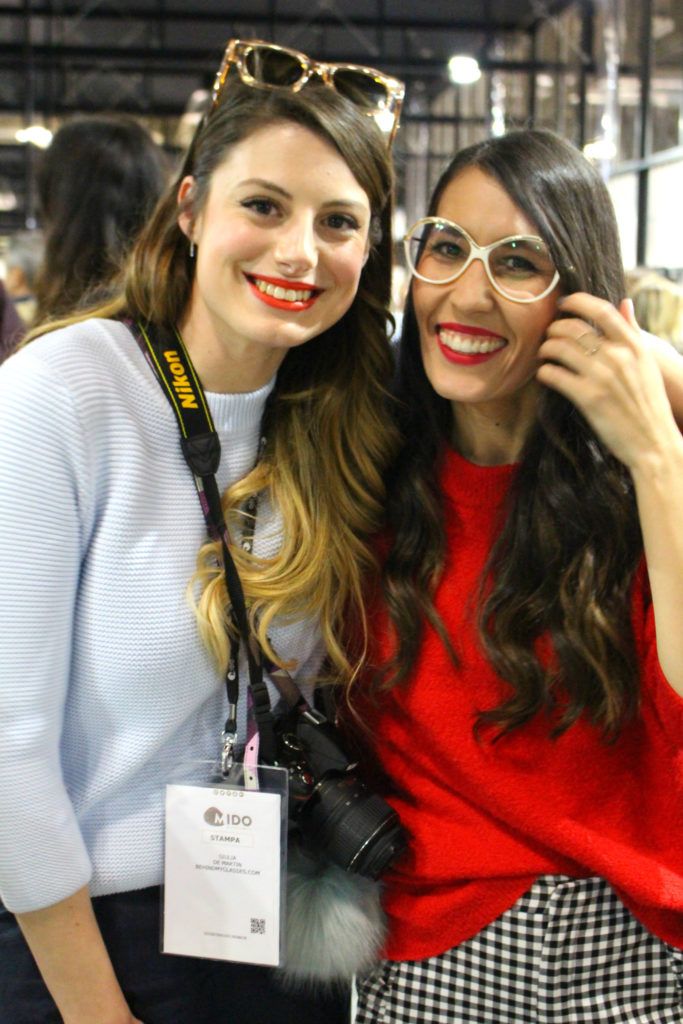 Finally we talk about this French brand in the blog! PANAME is a Parisian firm formed by three friends who are inspired by the city of Paris itself to create their collection. With a completely personal aesthetic, their glasses are unique. The color and details in the metal glasses make it one of the most original and highest quality collections of the moment. Look at those pretty glasses …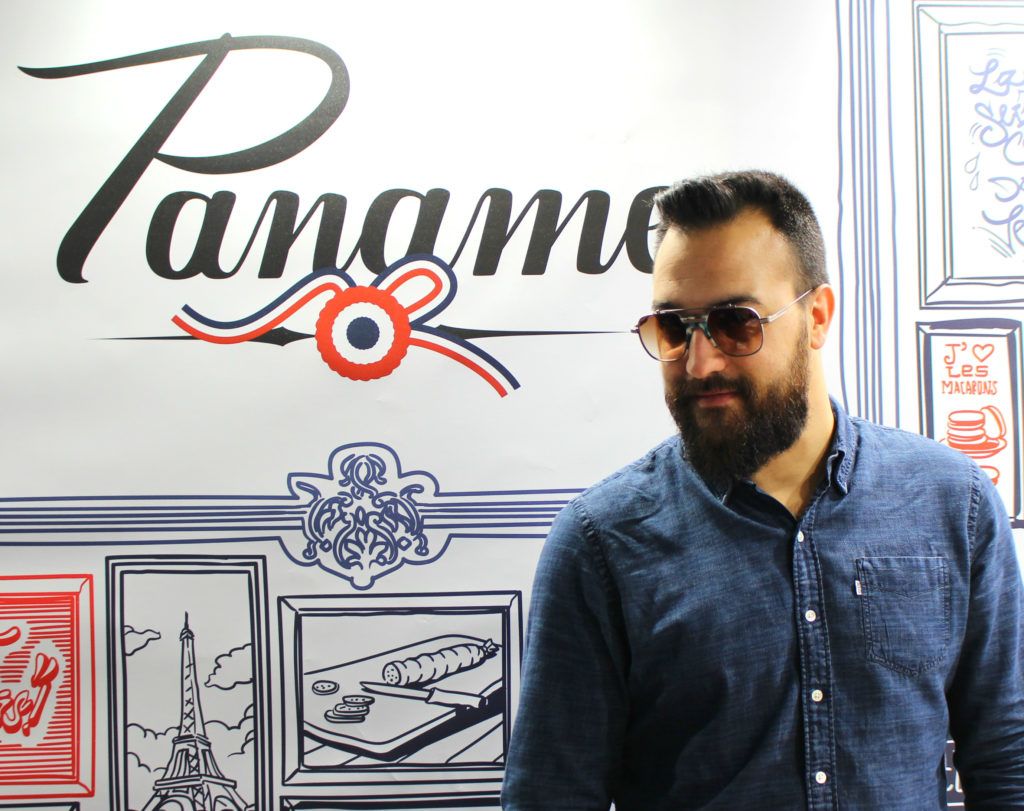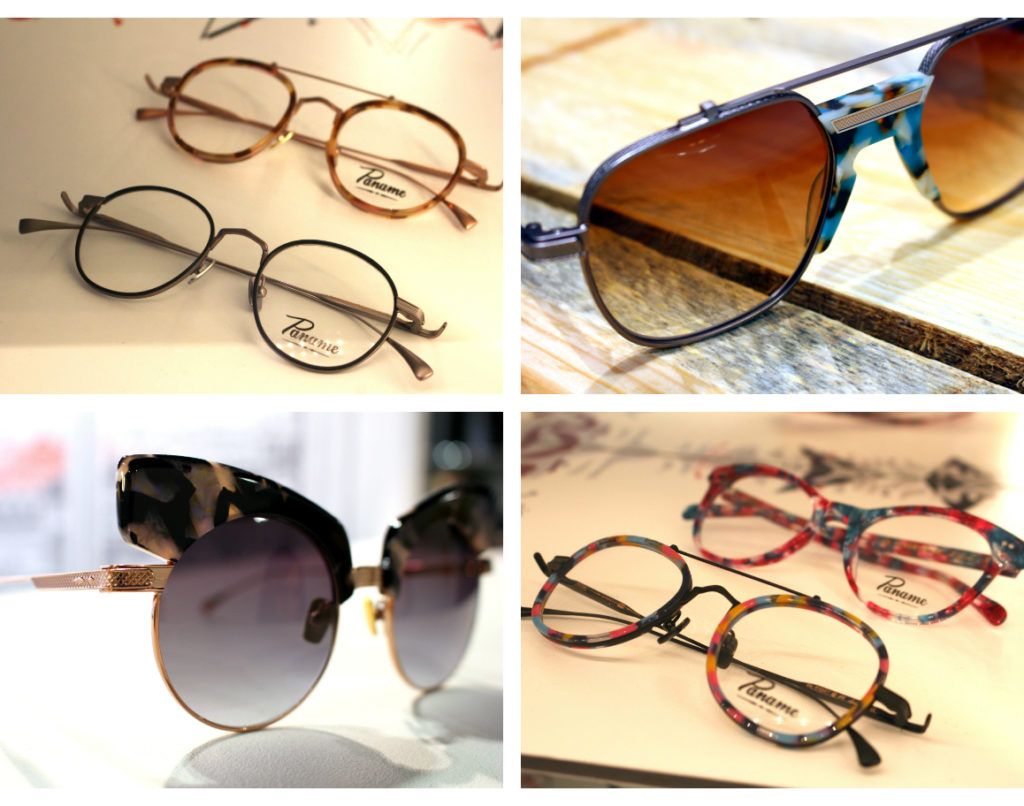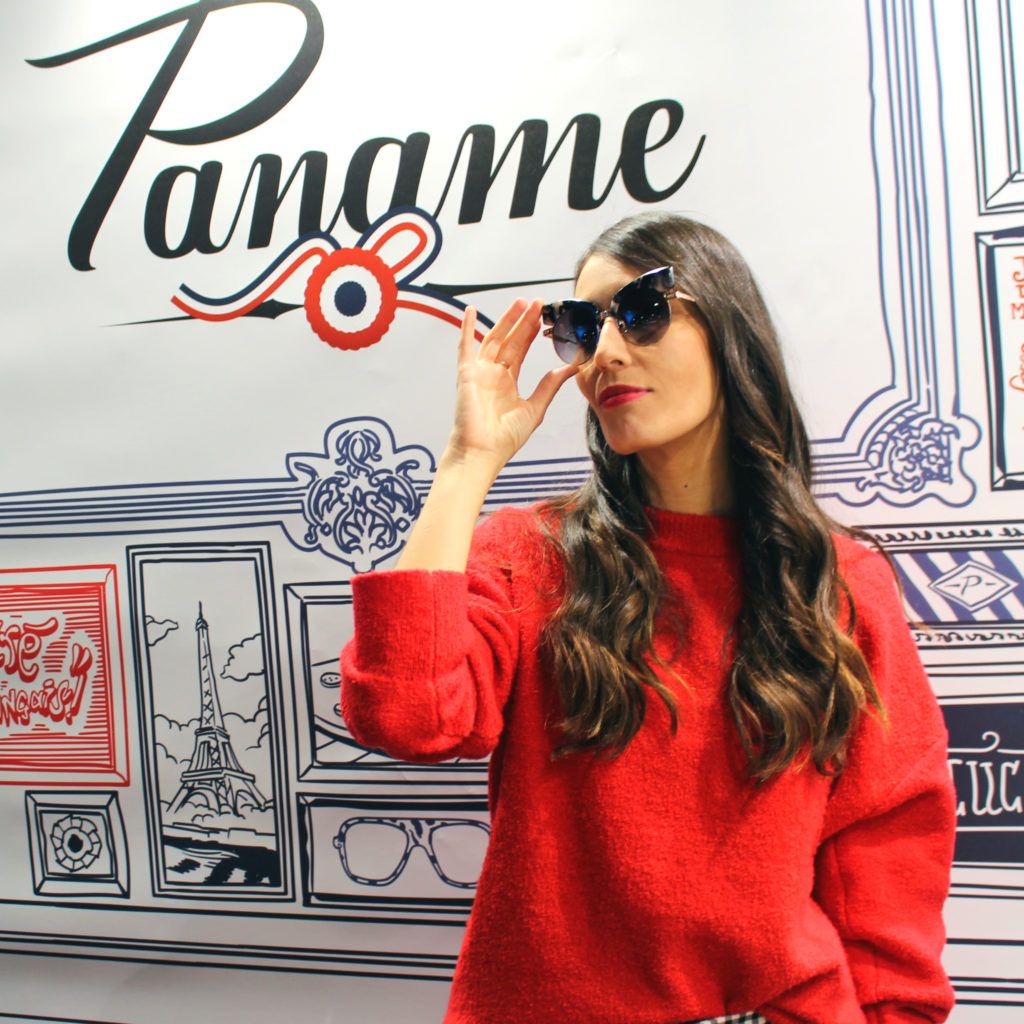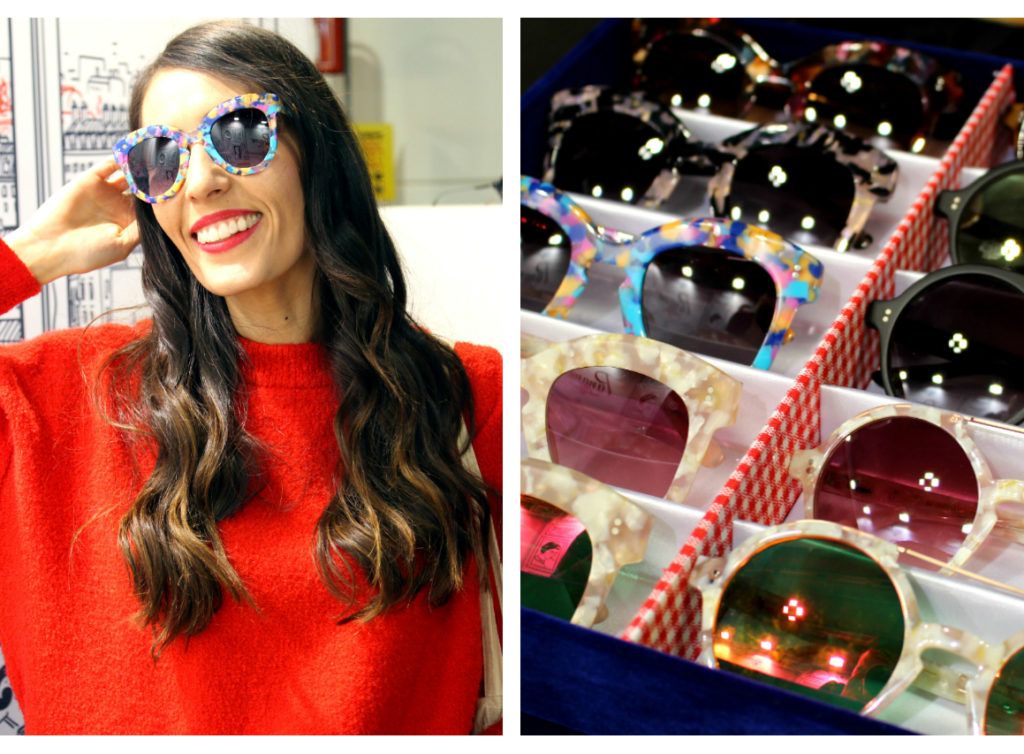 After the whole day from here to there trying to stay with the optics Asun Oliver and Mª Jesús Calvo to give them a kiss … finally we were able to see us !! «Un beso para ambas, nos vemos pronto!!!»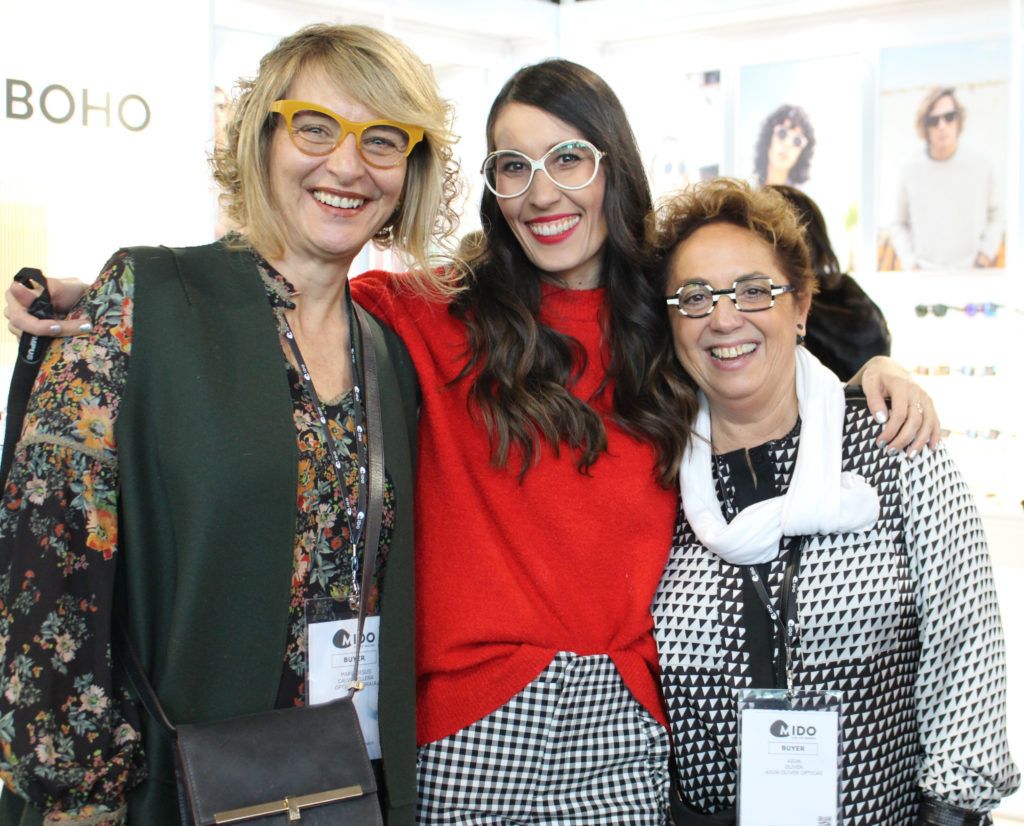 We happened to see Peter Sunderland from BOOTH & BRUCE, we love the new sun collection and we could not miss this occasion to try some models. Wavy rods and glasses very feminine glasses for the girls and other more unisex models with very good design details like the model BLOGGER that stands out as one of the best models of the English collection that has been making glasses since the 90s.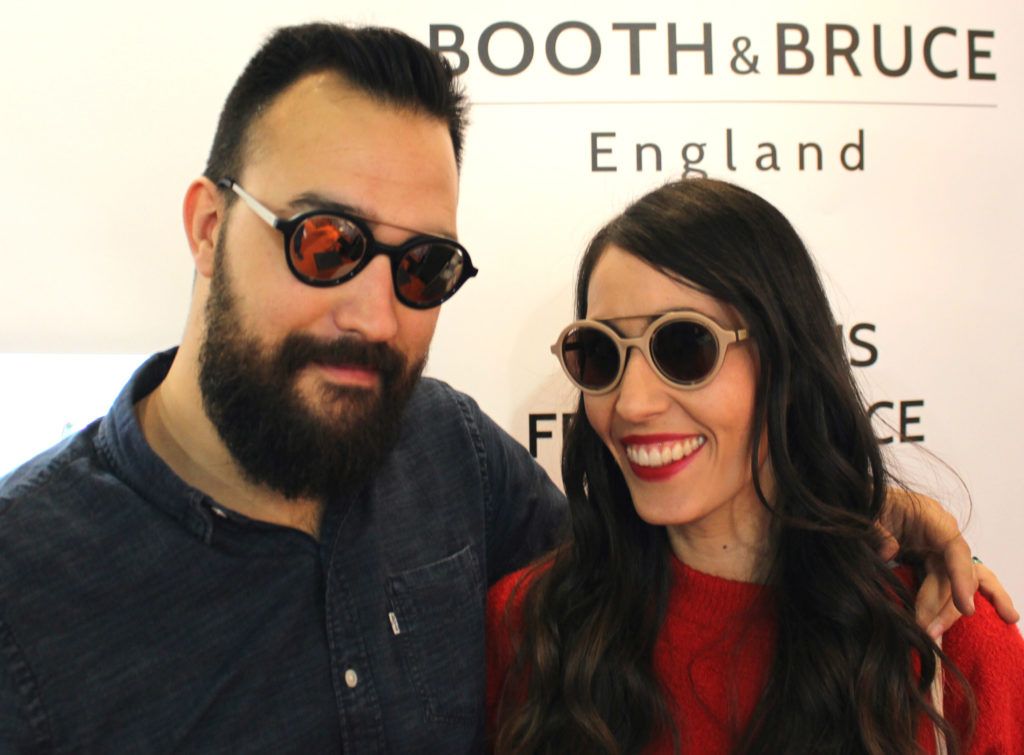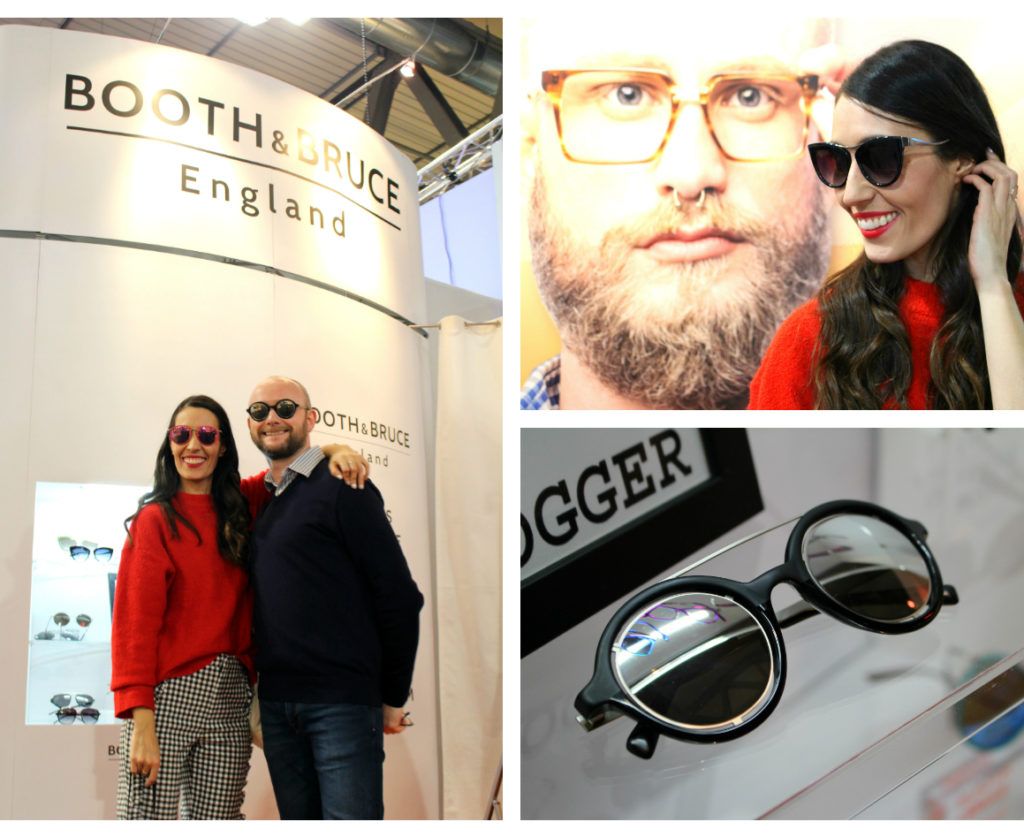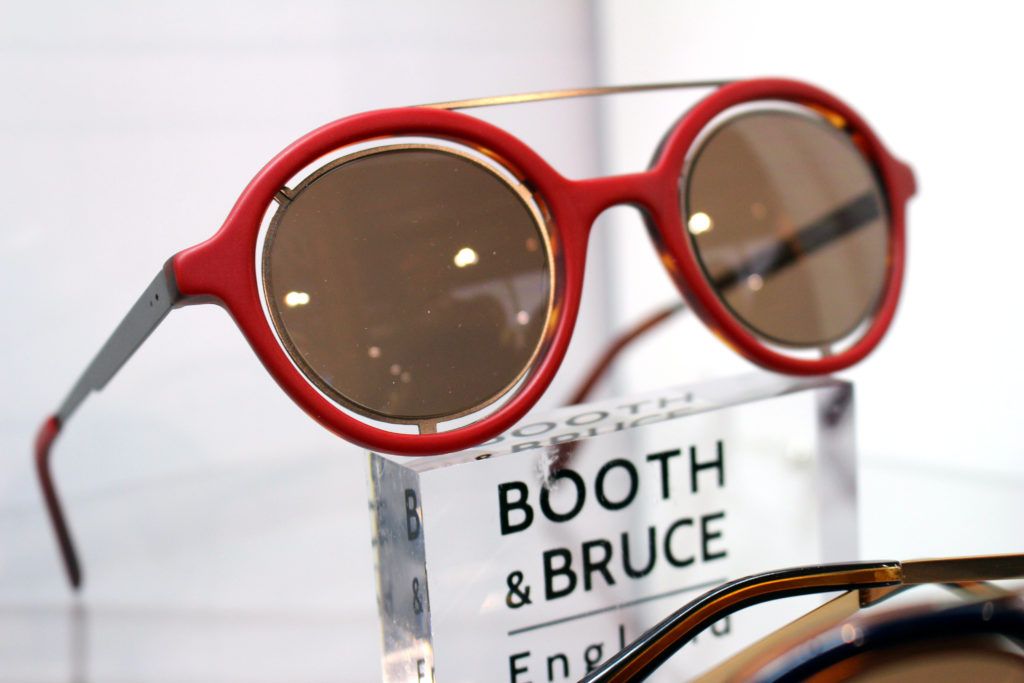 To finish we leave you with a jewel in the rough …
You always come across a collection that you've never heard of and suddenly catches you! This time CAPOTE has managed to leave us with our mouths open. Originally from the island of Ibiza, the brand created by Alex Capote has suffered a reborn in its image and collection in recent times. «The Boox Collection» inspired by the Mayan culture is full of super modern avant-garde models with incredible handmade finishes that leave you with your mouth open …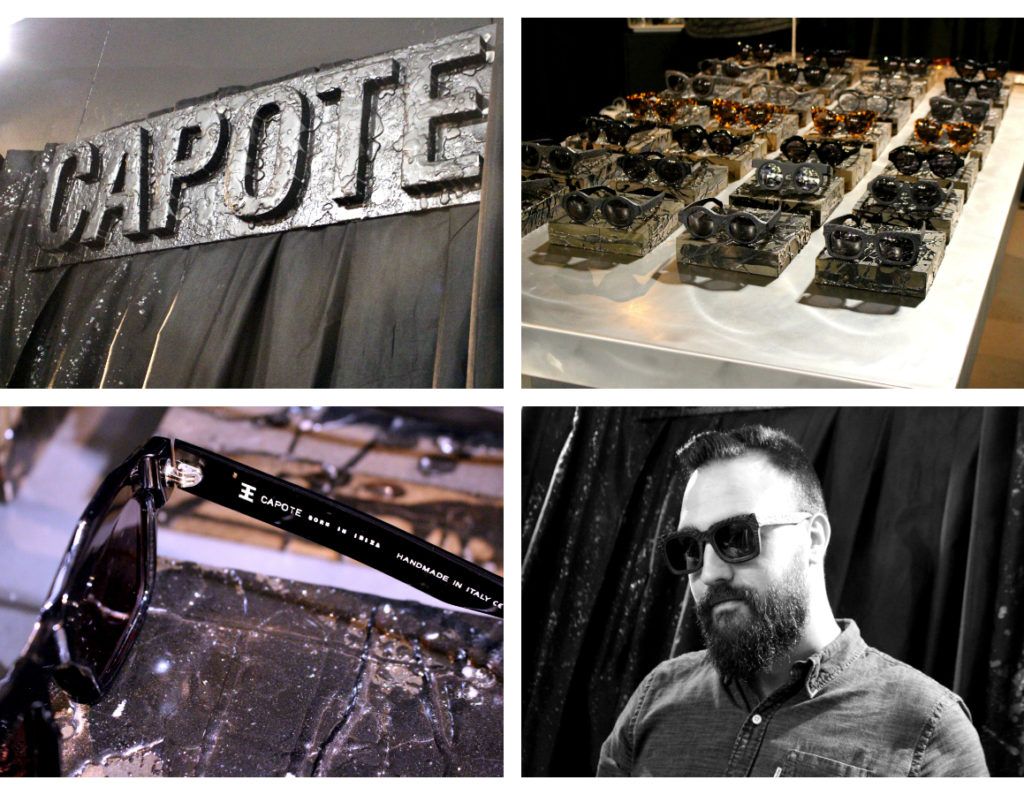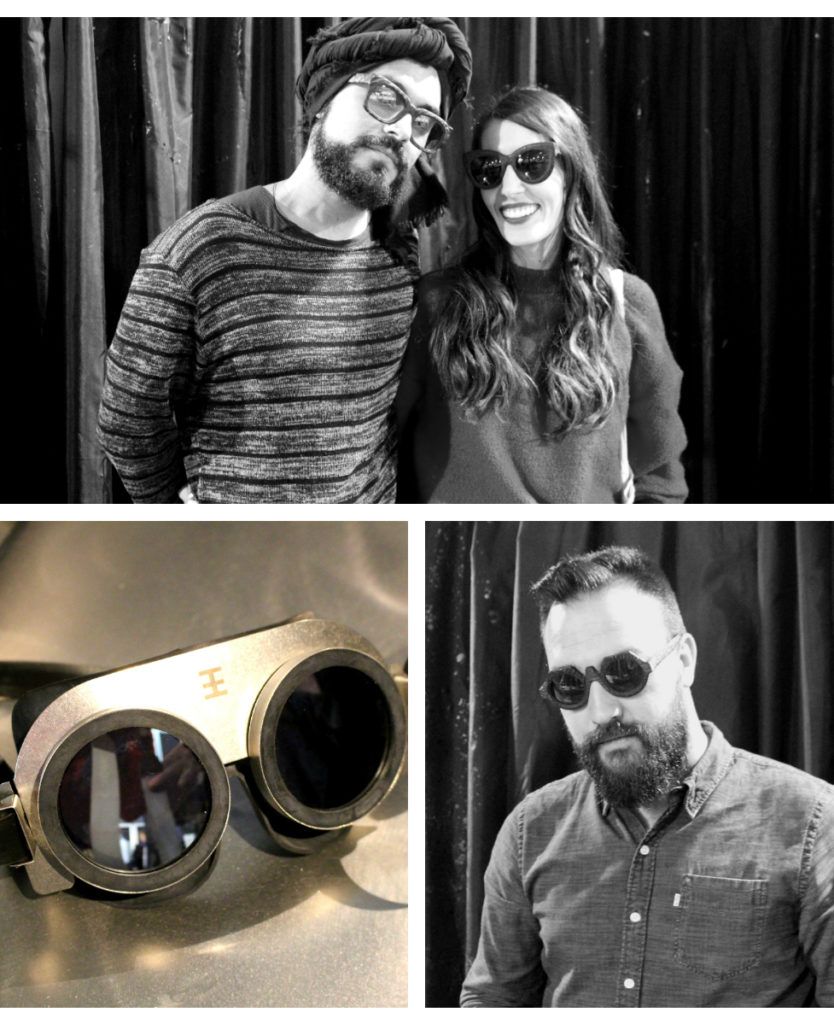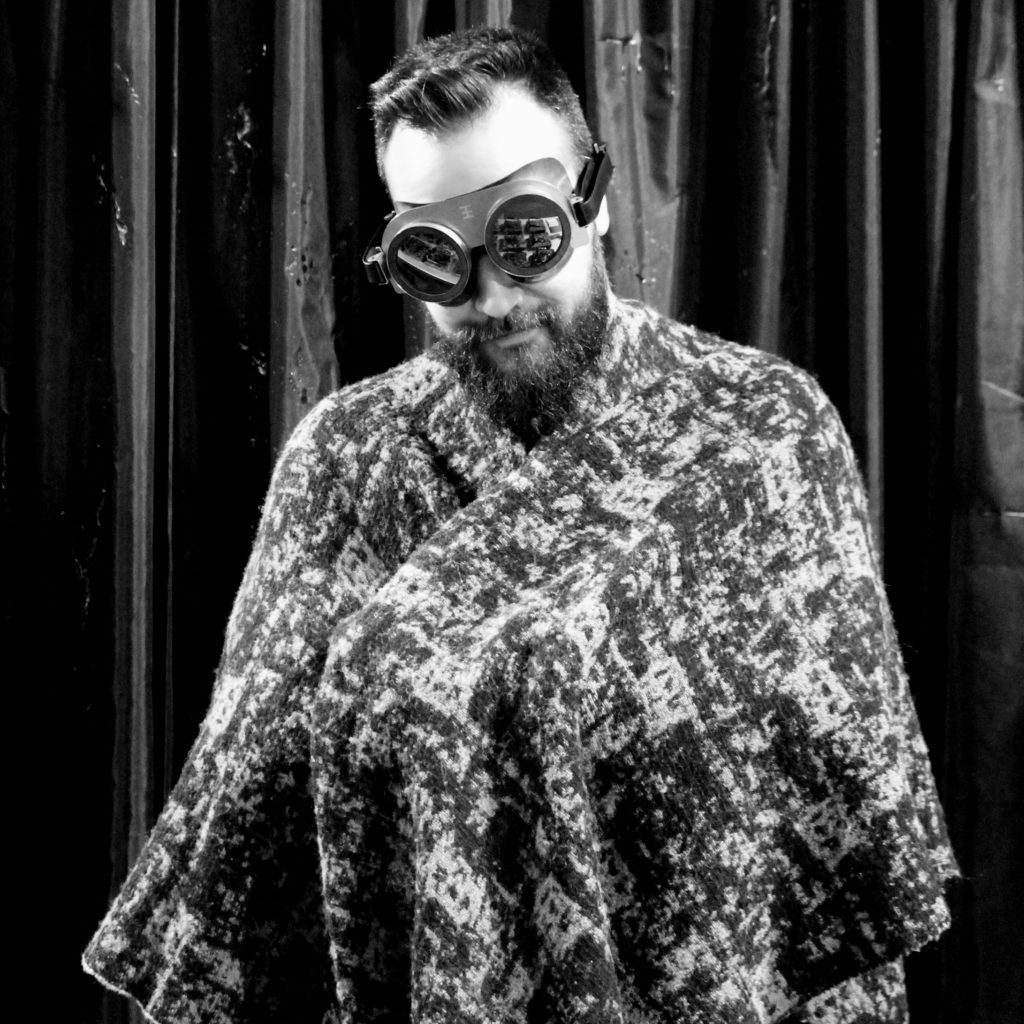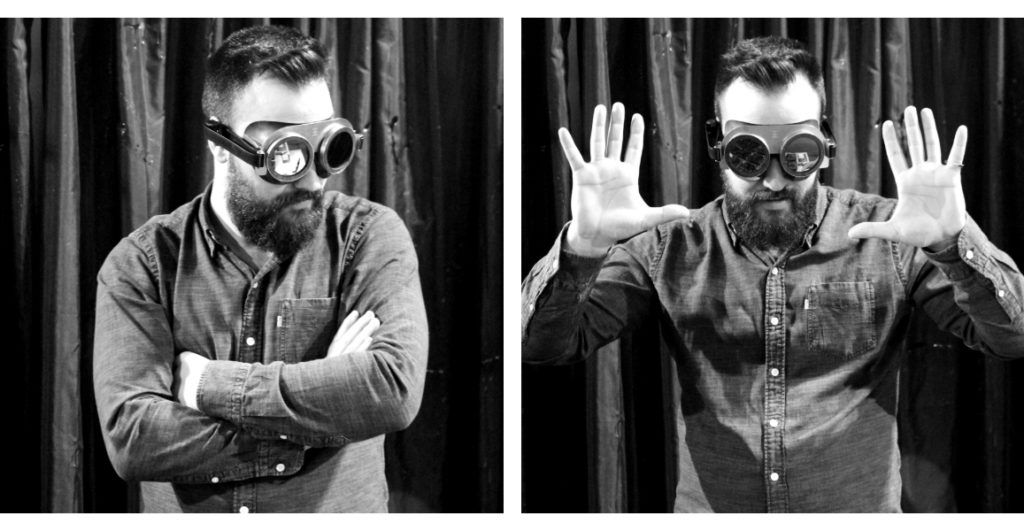 Here we have finished our visit to MIDO this year, it was worth it, we have loved the fair and the magnificent atmosphere, we hope you liked it !!! Thank you very much to all!! UNTIL NEXT TIME!! 🙂 🙂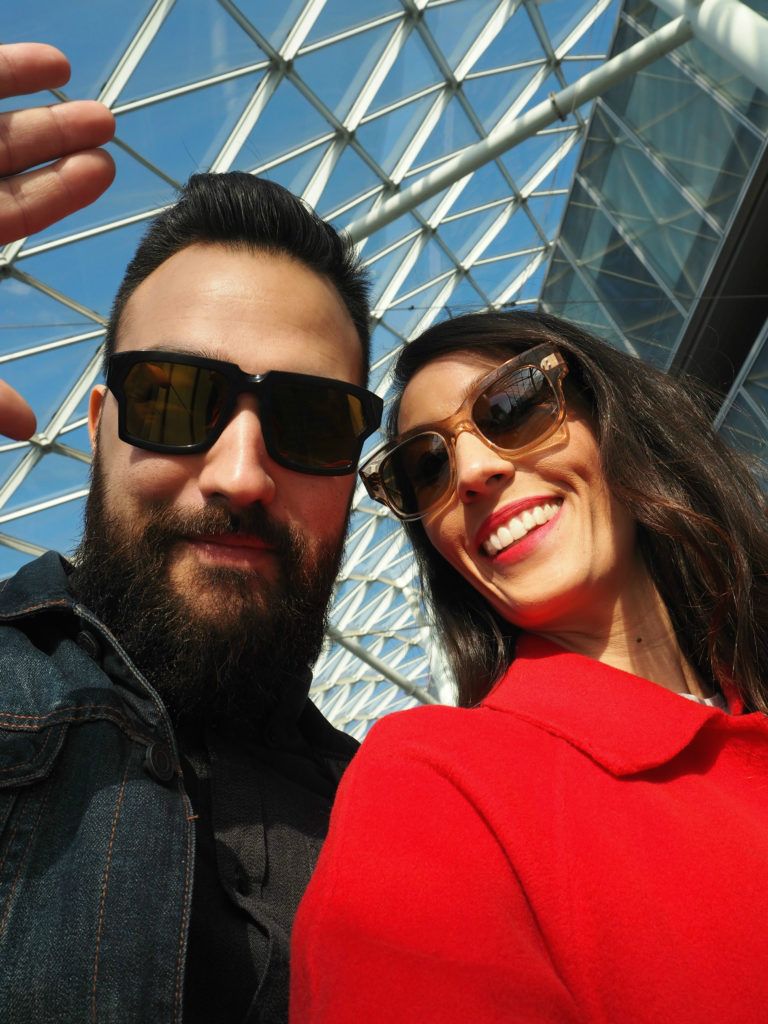 Click to→ SPANISH