Click to→ SPANISH
Hi everyone!!! Many of you know that last week we were in Milano to attend MIDO, one of the most important fairs in the world where the entire optics industry meets for three days in which all brands showed them to the world.
It was our first time, and we tell you that it has been truly incredible. The fair is gigantic and very well organized by product type. You know that we are dedicated to the most independent and innovative part of the design of glasses with what «DESIGN LAB» and «MORE!!» Was our main destination …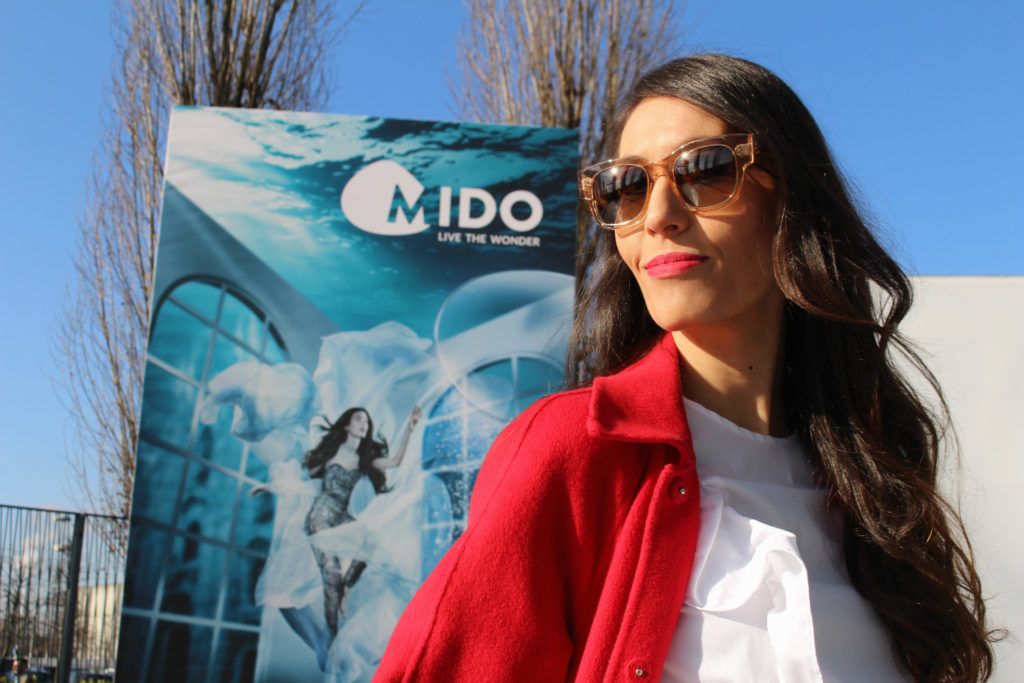 Today we are going to make a summary only of our visit to LAB ACADEMY, an exclusive zone inside the pavilion MORE! dedicated to the brands that more experiment with the design and to newcomers … within this small enclosure were many of the brands that appear in the blog and of which we are deeply fans.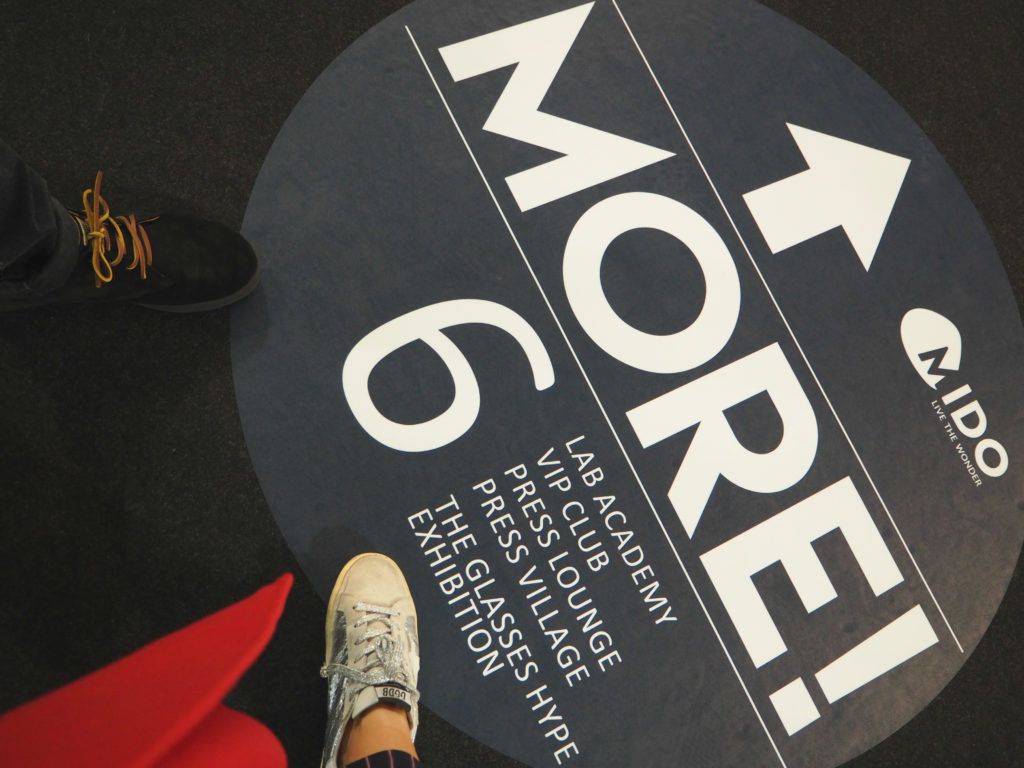 We do not entertain you anymore, simply from here we want to thank the Italian Trade Agency and the MIDO organization that have made it possible for us to attend the fair and to tell you about our experience.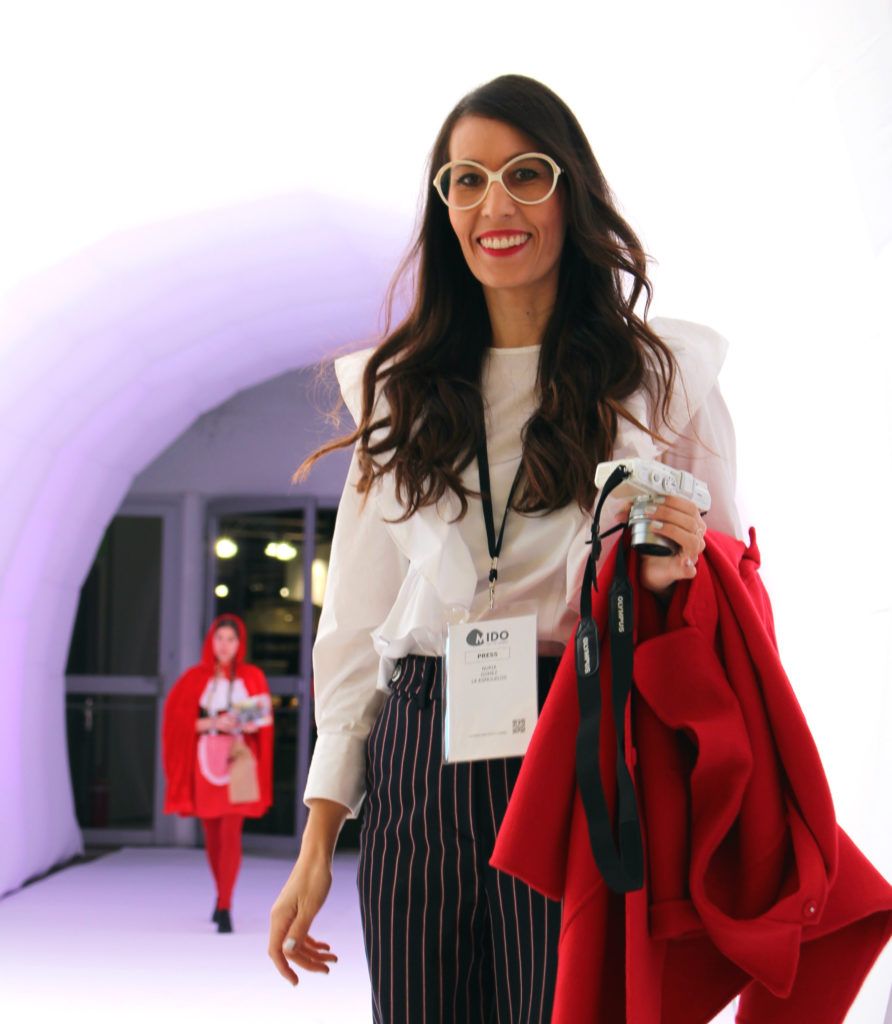 Once inside the fair and after a small exhibition by the organizers of the event we went to the pavilion MORE! where was the LAB ACADEMY … we hope you like it, let's go to it: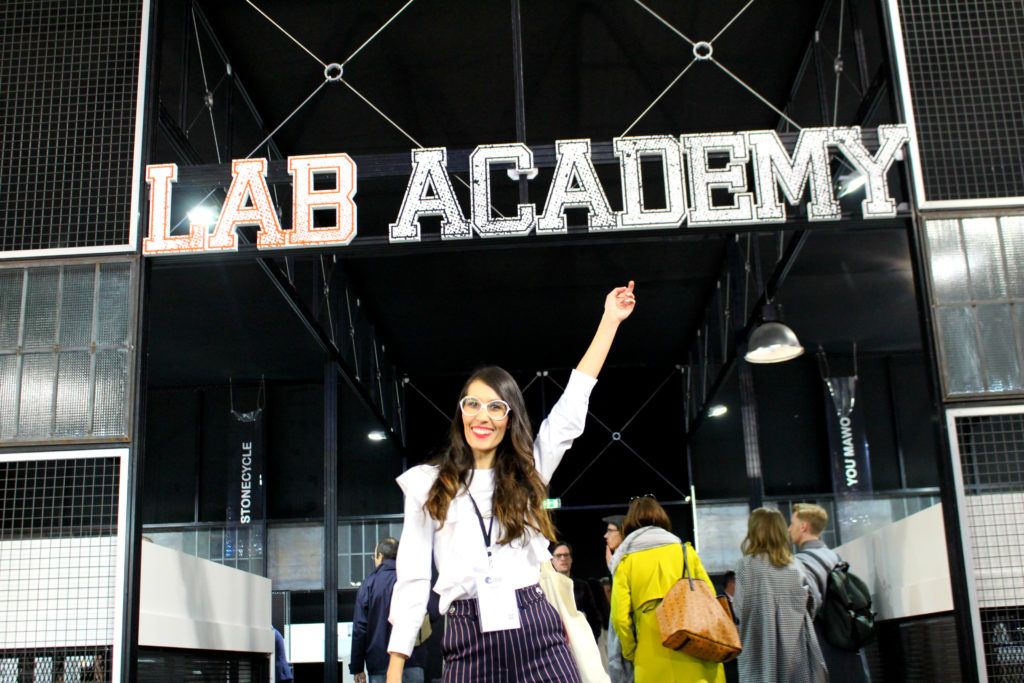 Our first visit was PORTRAIT! In a short time it has put to the head in the design of glasses thanks to its new collection Art_Fakt. The experimentation with new textures, colors and above all the combination of angles and planes in their glasses do not have anything like it. In addition Valentina and Gabriel, two brothers of Venezuelan origin and based in Italy are a real charm and an example of true passion for glasses.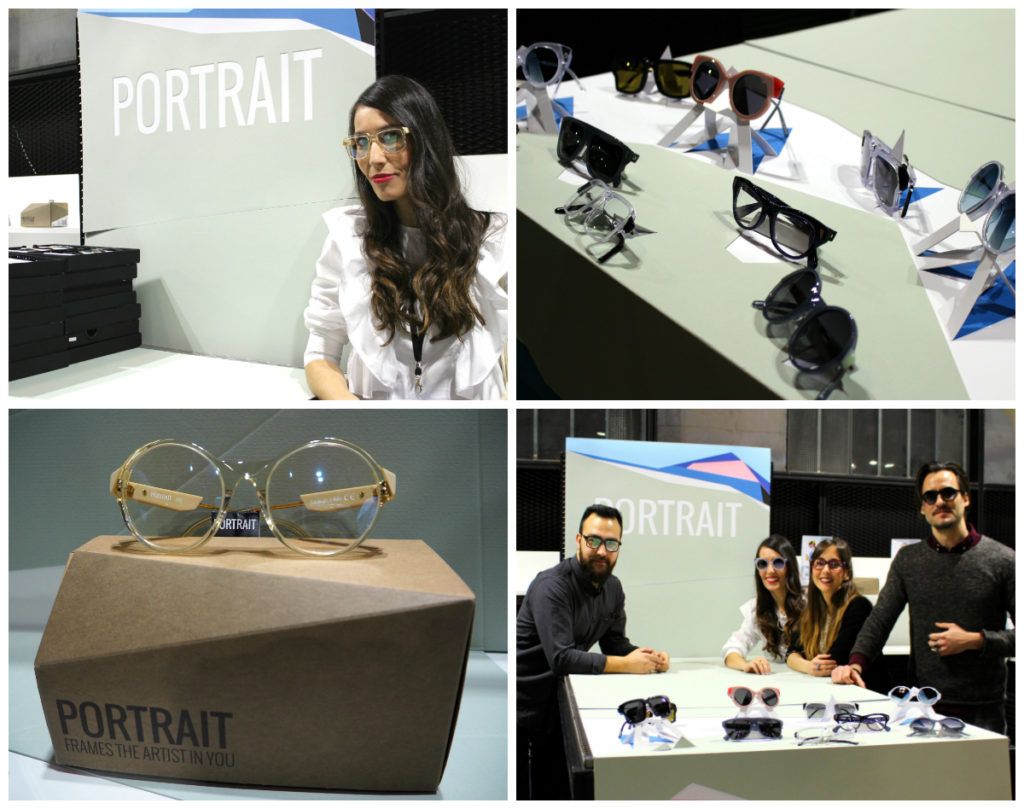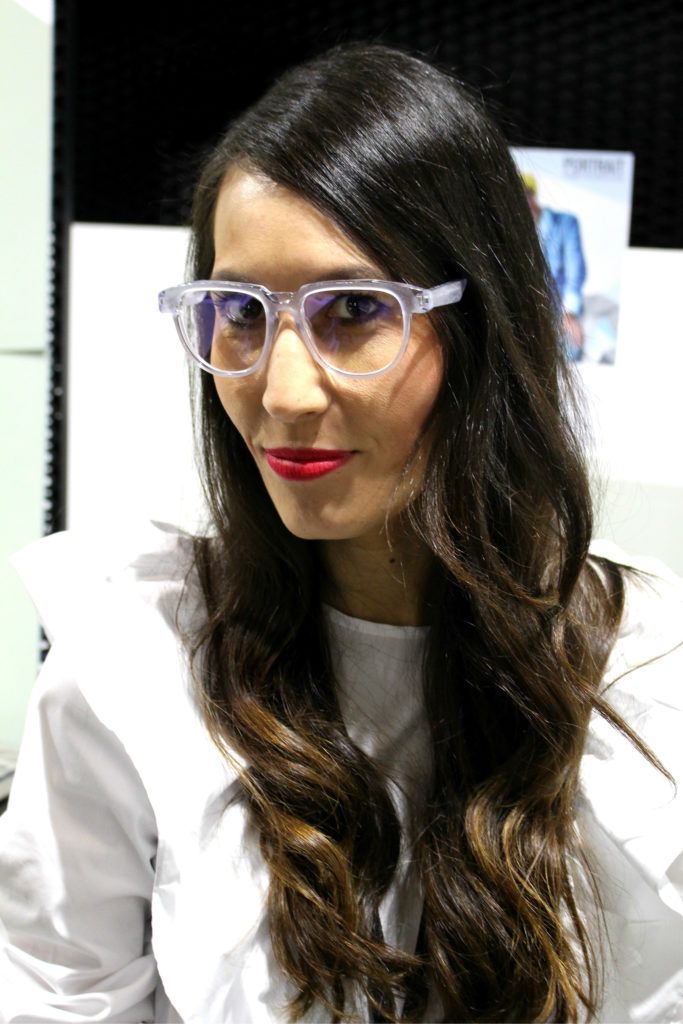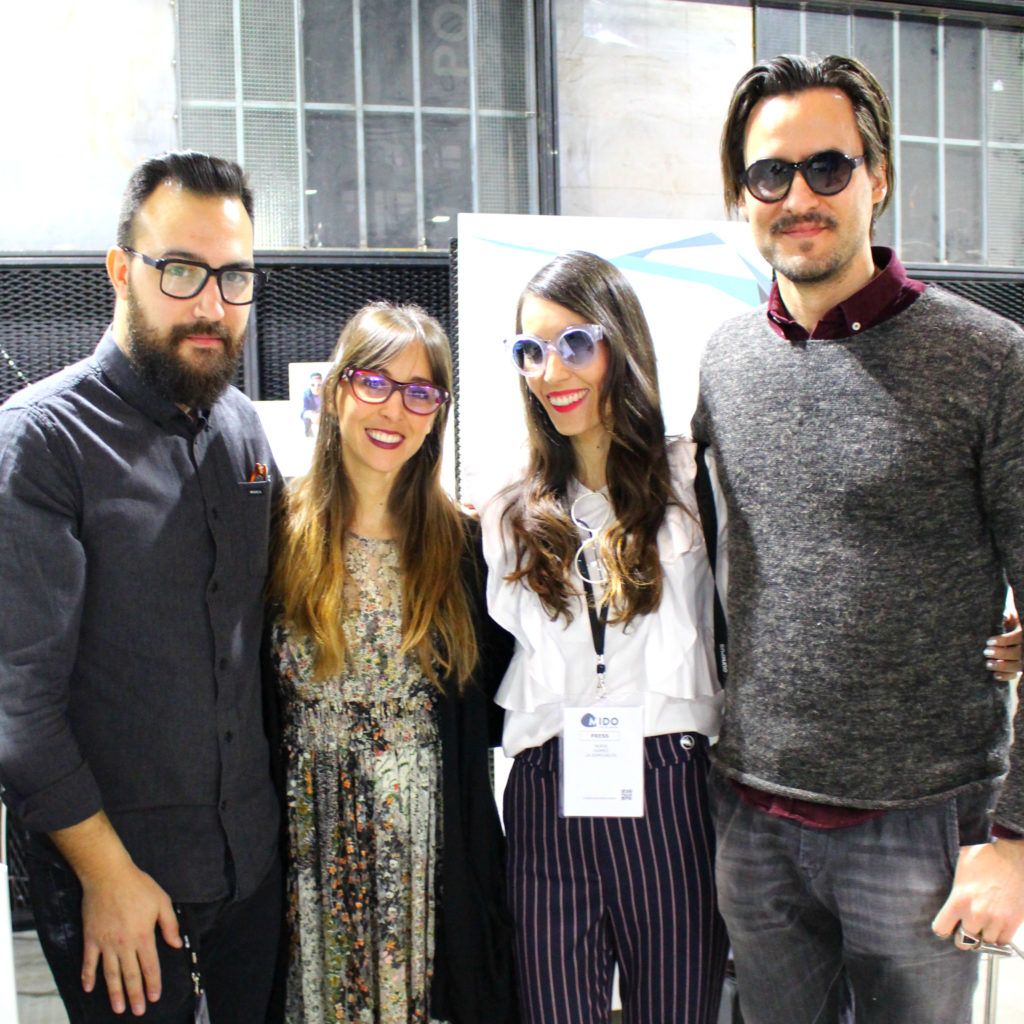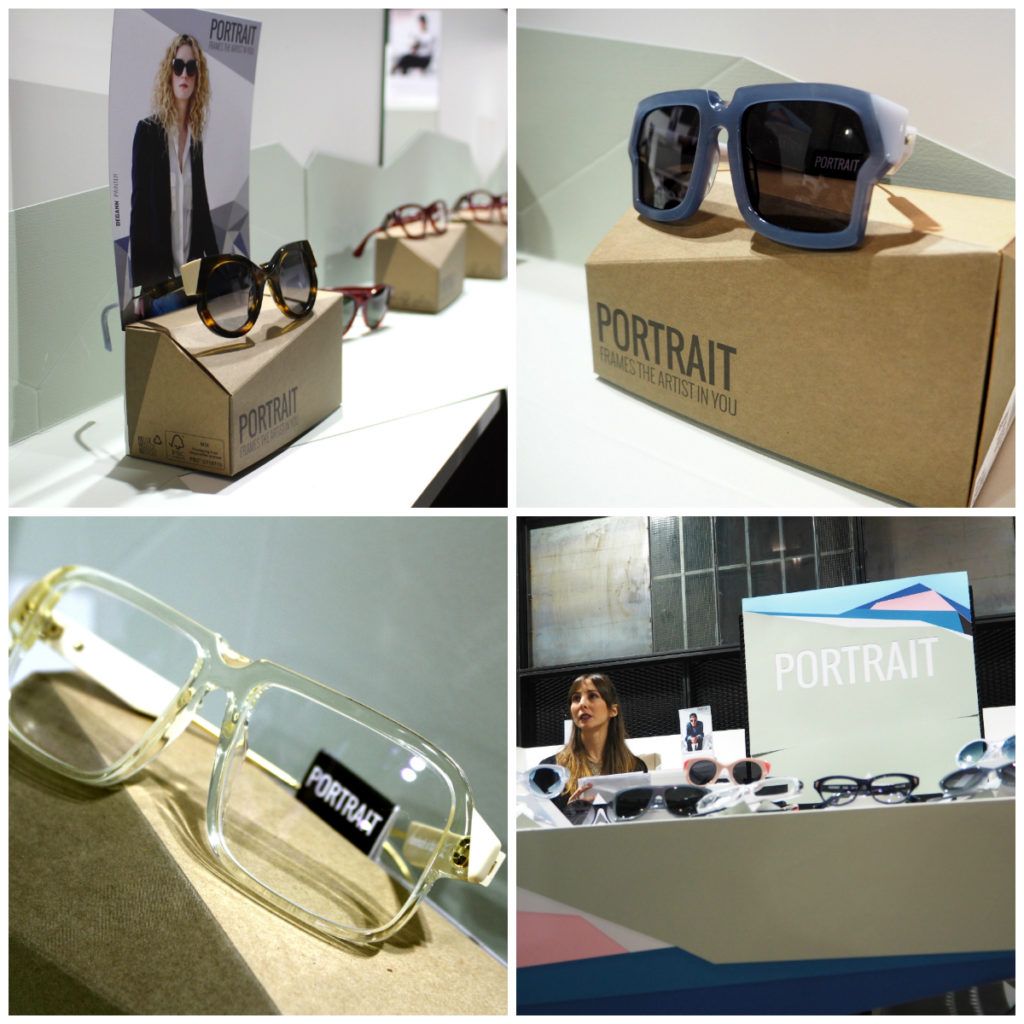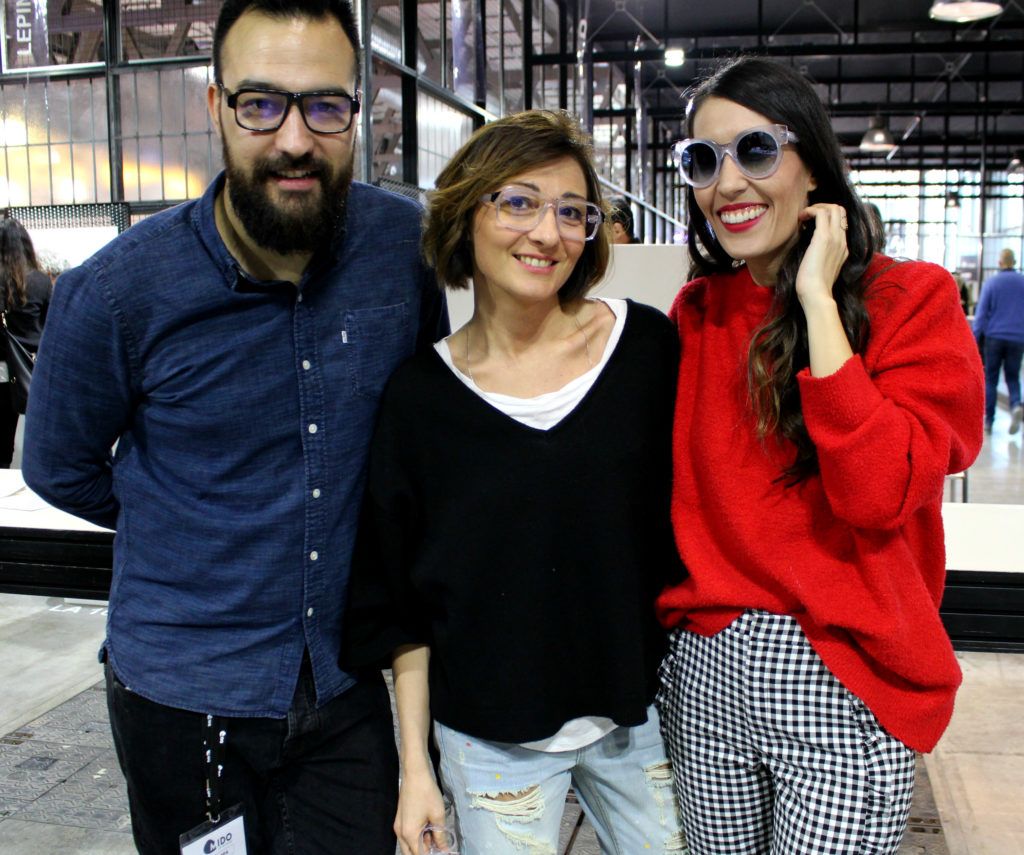 Con Sabrina Baggio!! «Un placer conocerte!!!!
We were able to see in depth the Swiss brand that we discovered the past OptiMunich, very funny shapes and colors on the fronts and a very ingenious system of rods that allows the possibility of being changed in the optics if the user wishes. We love the freshness of this collection.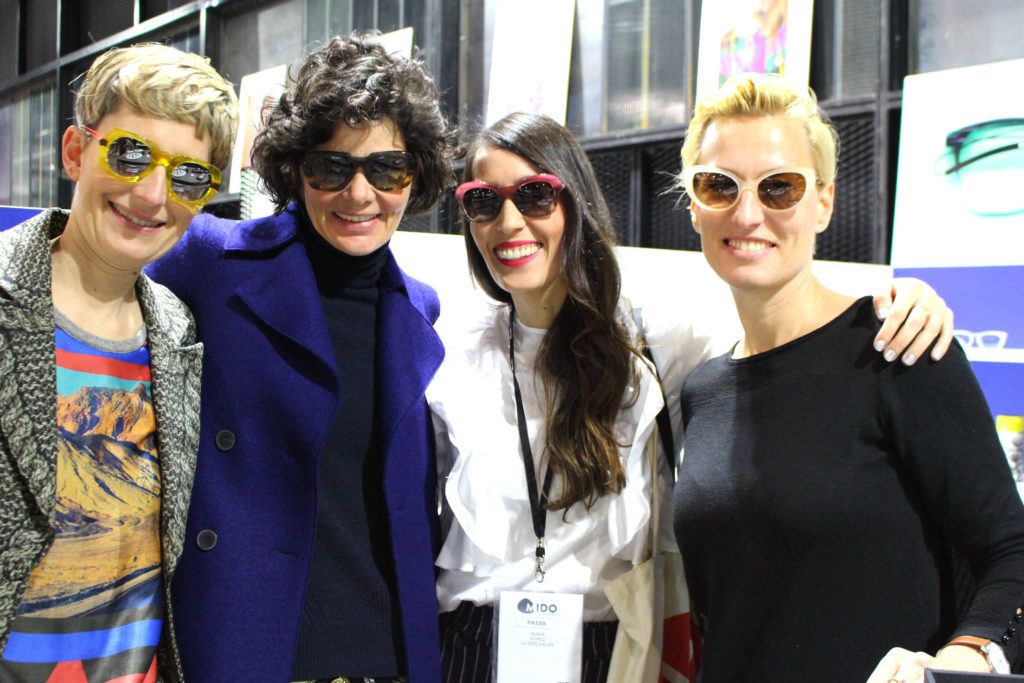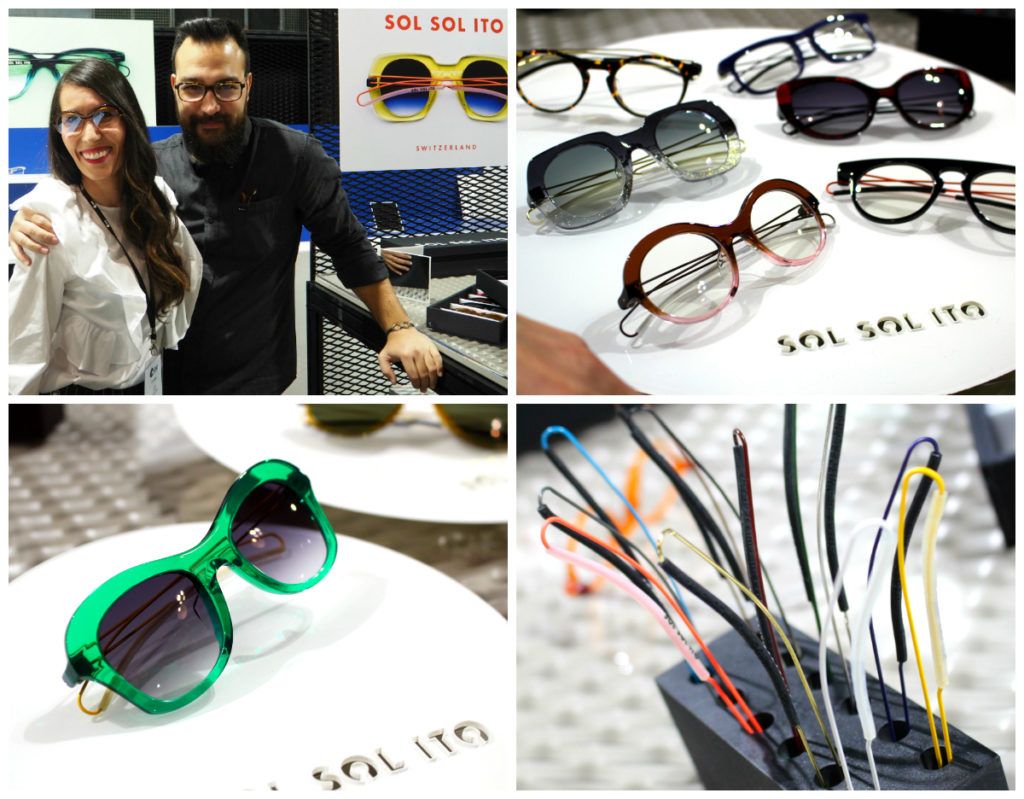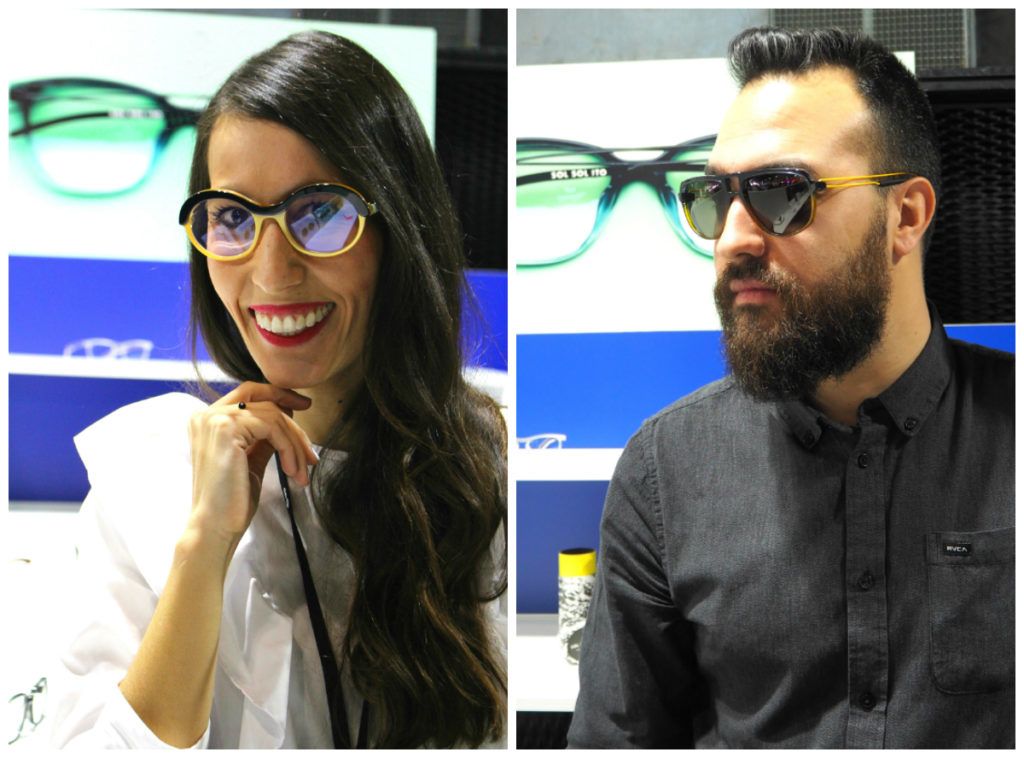 We had long wanted this collection based in New York. It is a collection of sun with its own personality and rotundity in its forms and in the chosen acetates. Look at those special glasses. Impossible not to fall in love!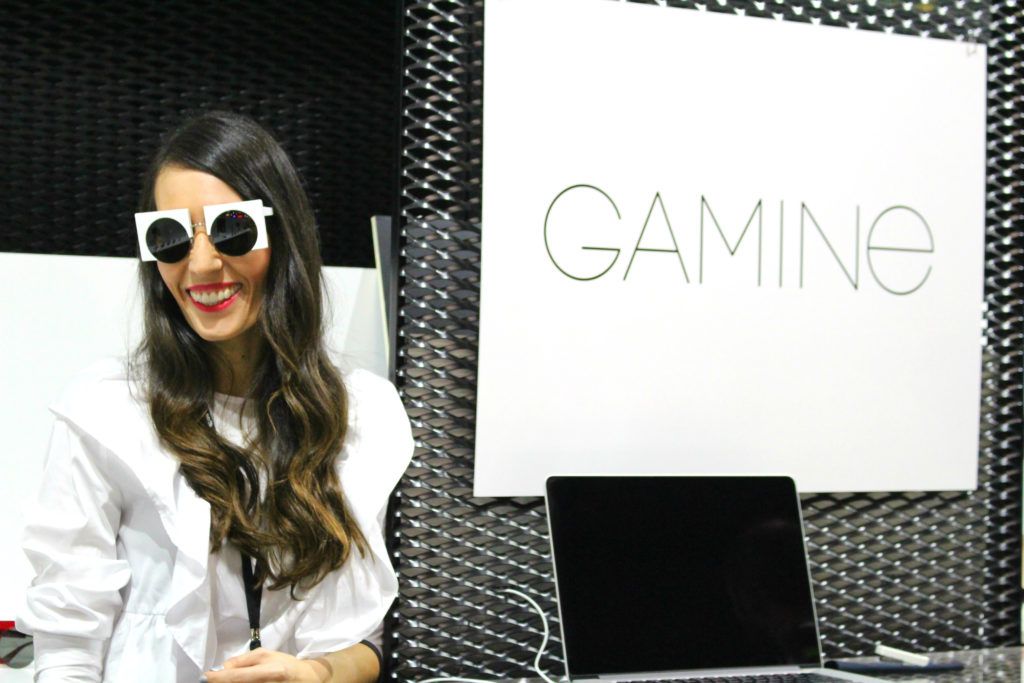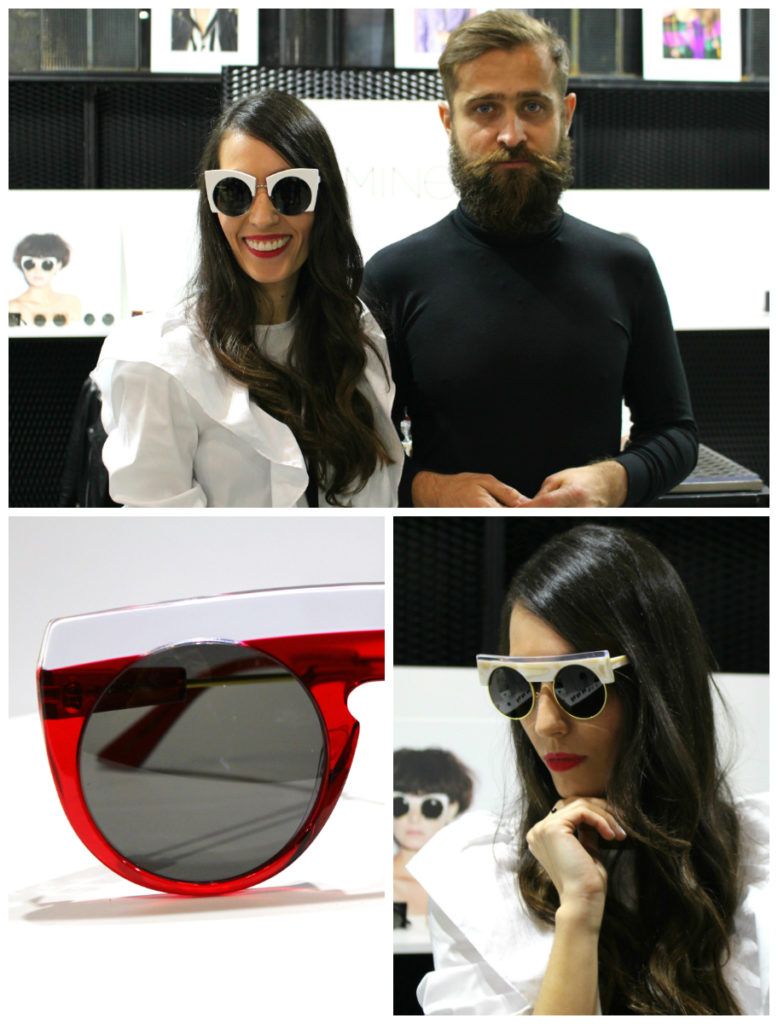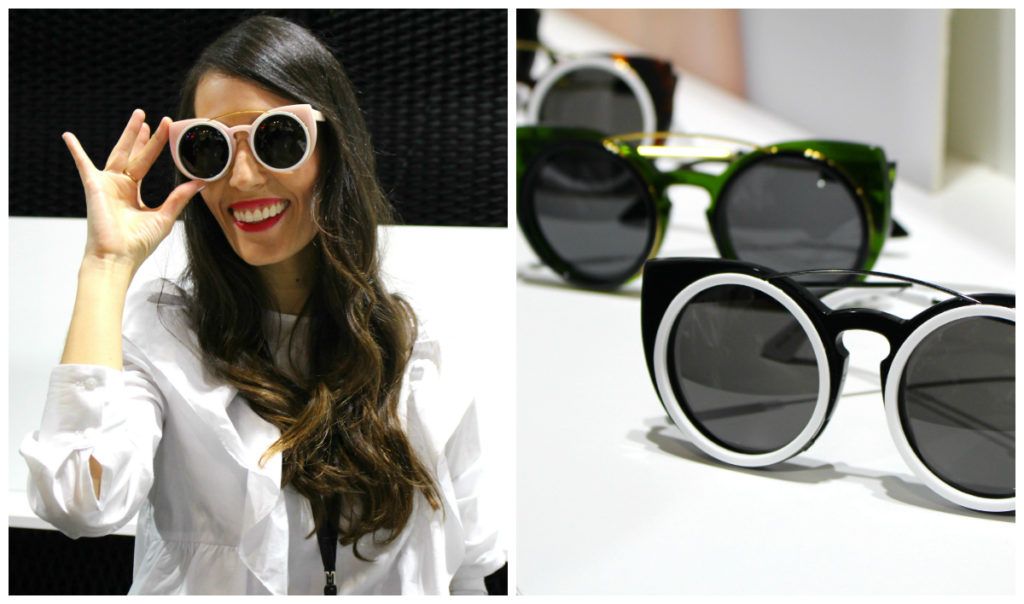 The Japanese brand has the motto «The ordinary spectacles» and that is what it is …. simple and clean shapes with a perfect execution. With a very Japanese style where the carved metals are the protagonists that mix with aluminum fronts and acetates with soft colors that feel great.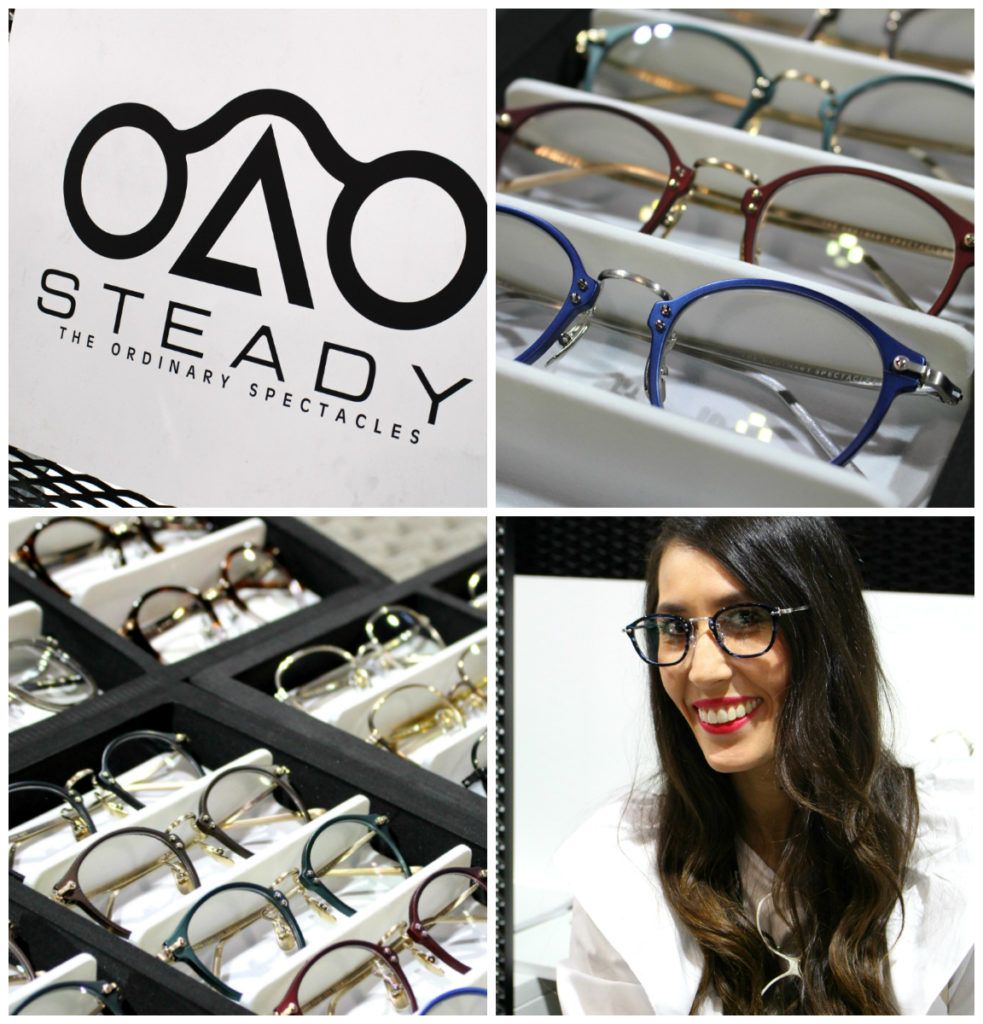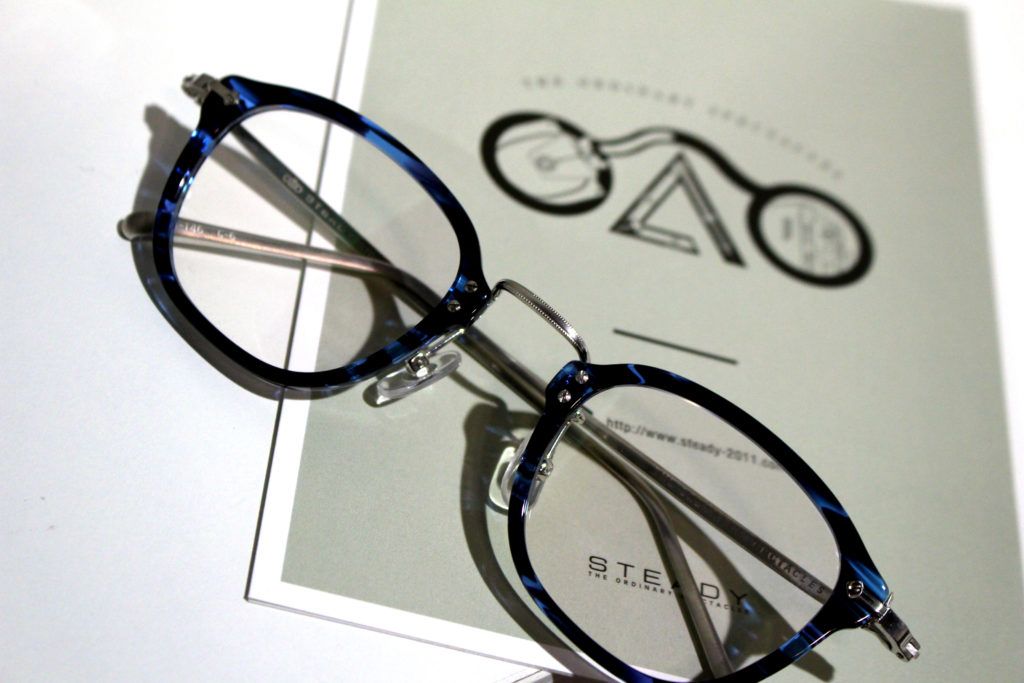 The Italian fashion brand has launched its line of glasses with a certain independent cut, it surprises that there are only two models but if the future collection maintains this independent essence is welcome.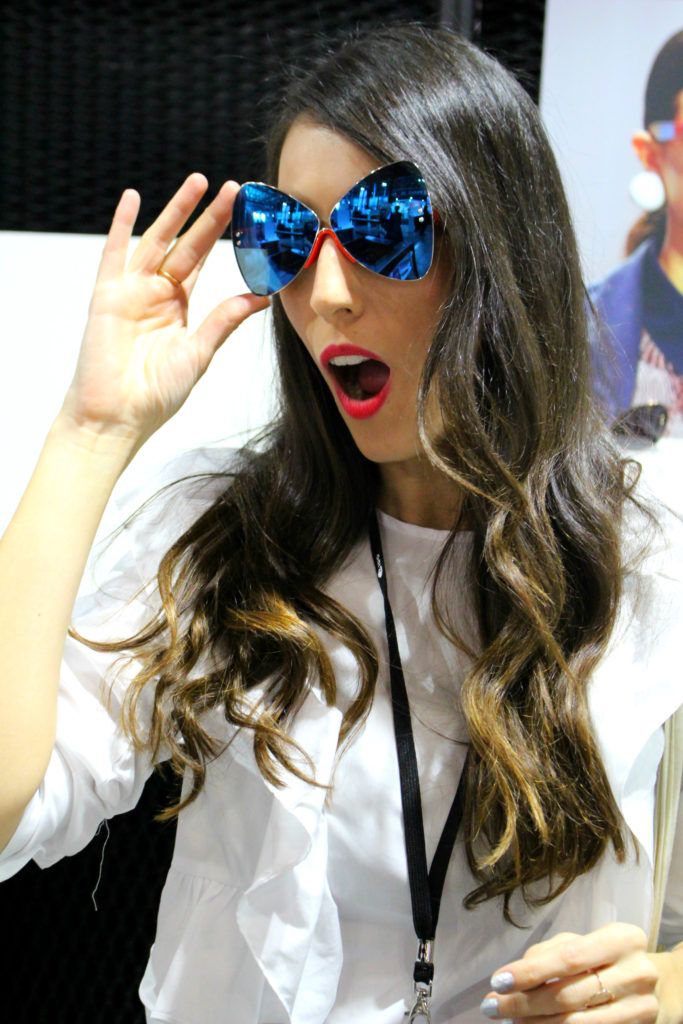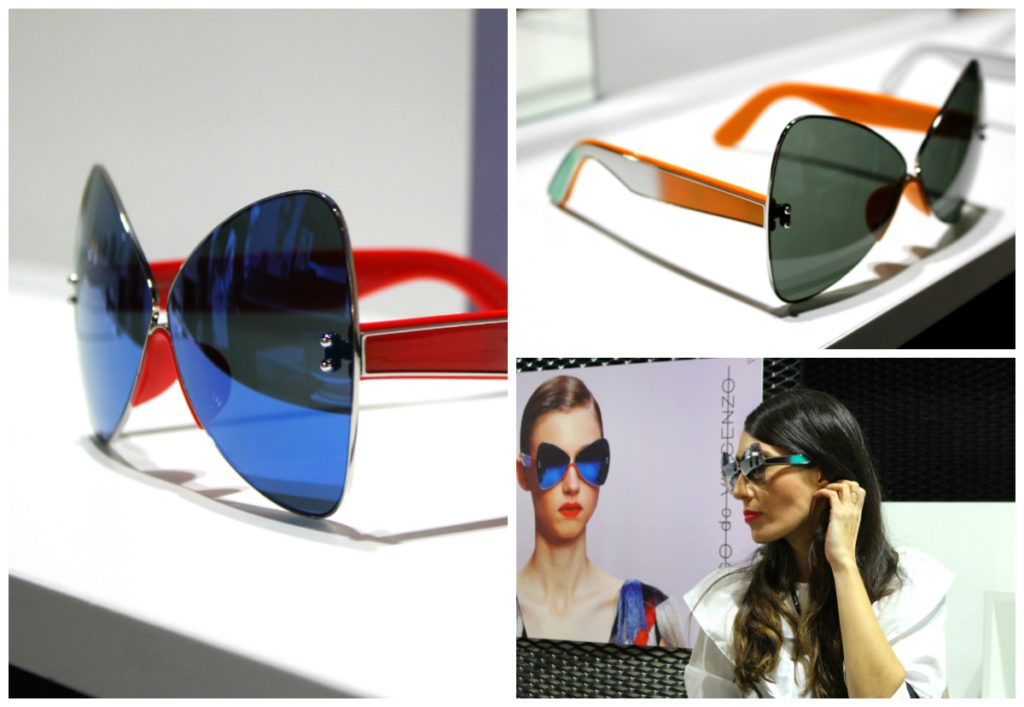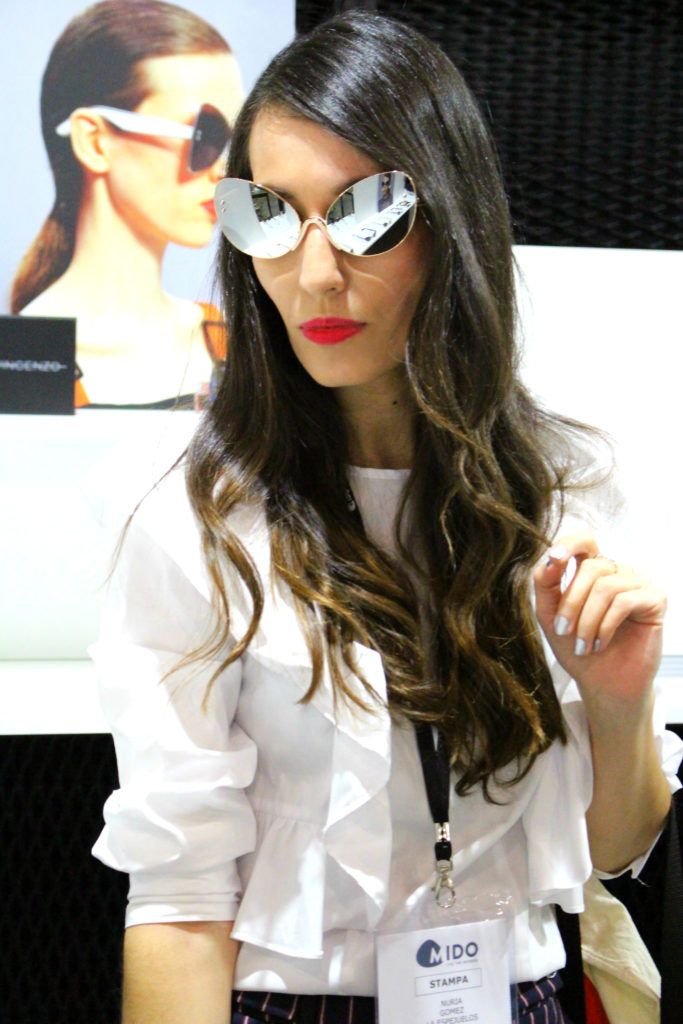 We discovered this brand by chance, of origin in Bergamo (It), the collection stands out for customizing the lenses of the glasses with leather and different cords of totally artisan form. They get very special effects and also have several special models of very original sun with hair appliques, fix yourself that glasses so original !!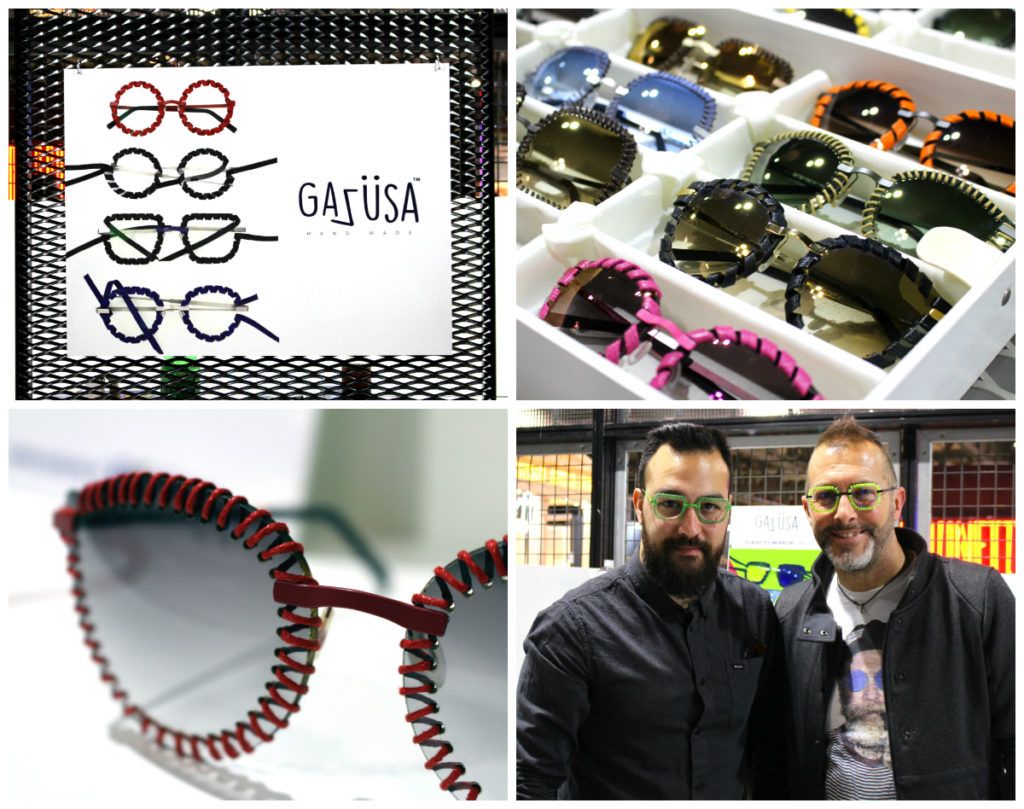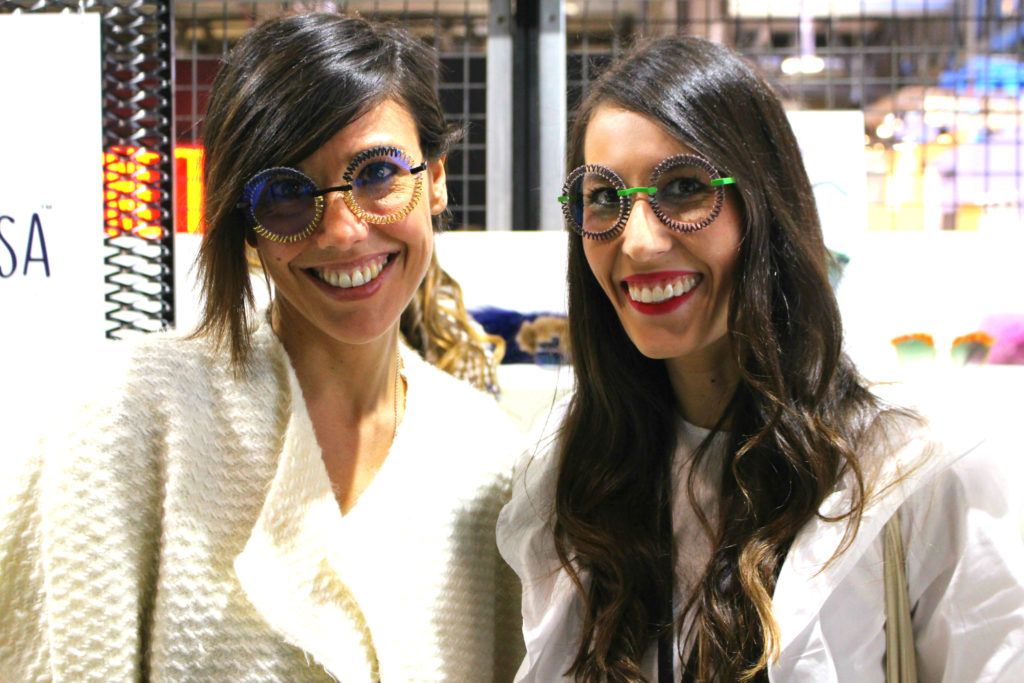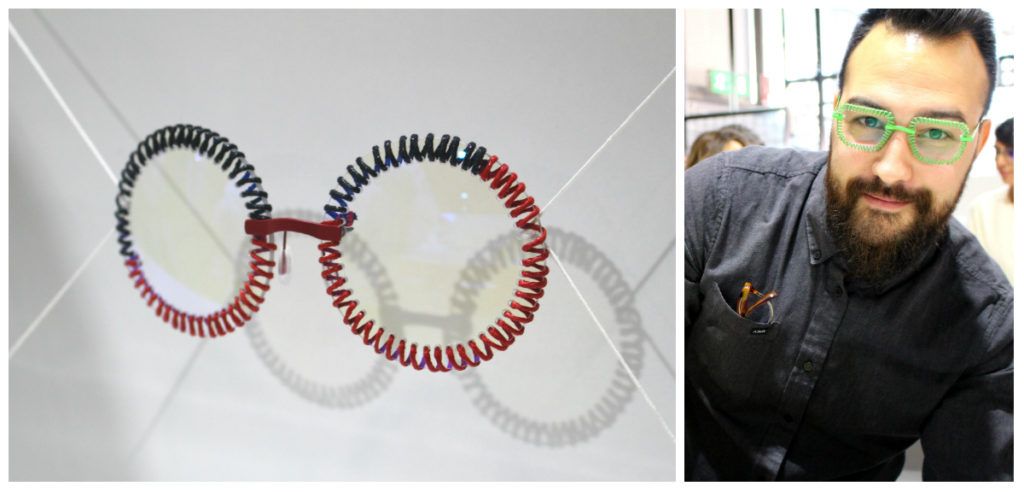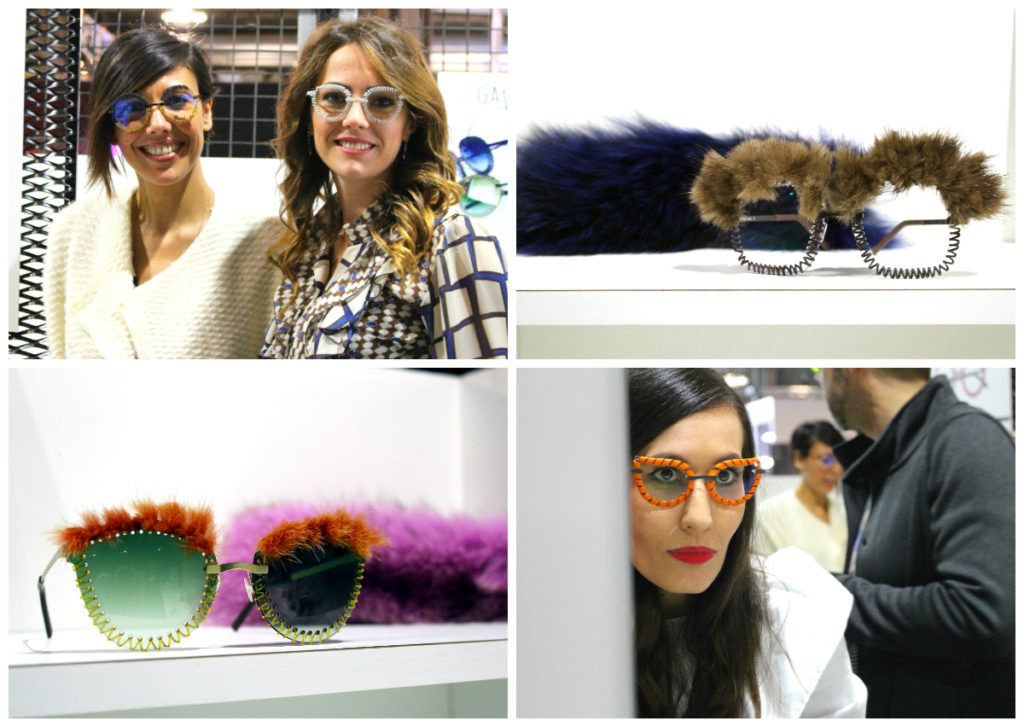 Korean origin mark that surprises when you go deep into it. The truth is that Korean design is a trend in recent years, glasses with large shapes and combinations of very original eyelets make them continue to trend.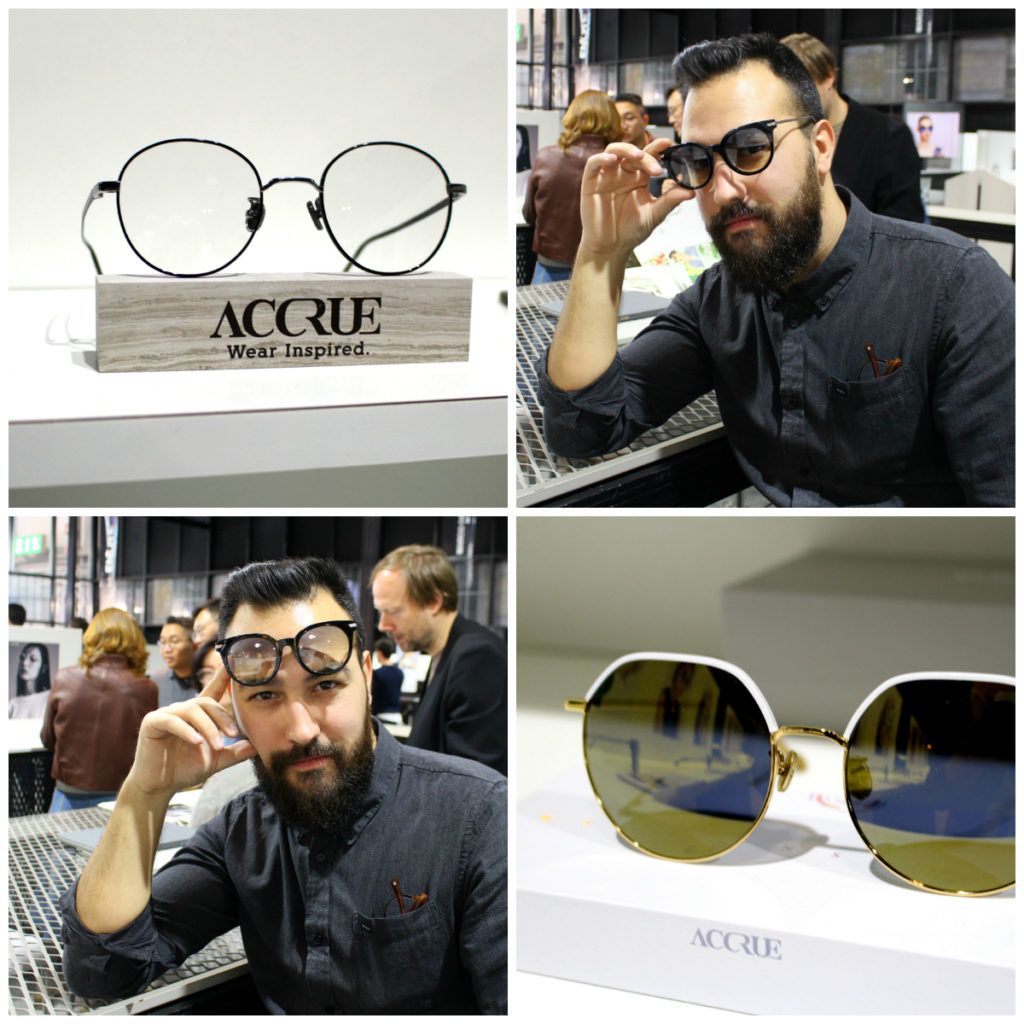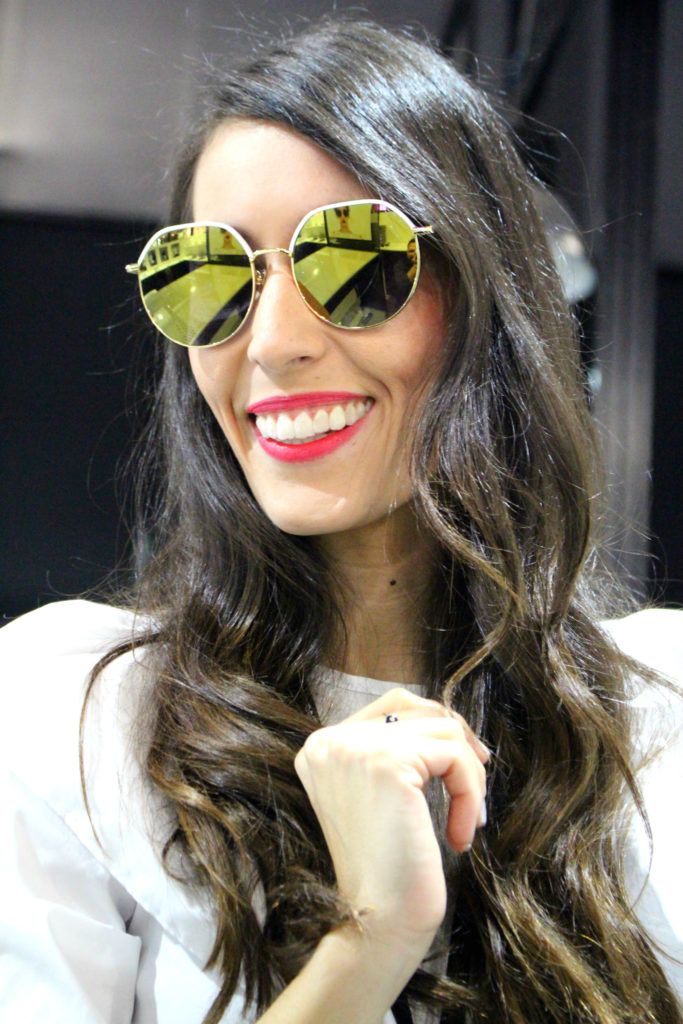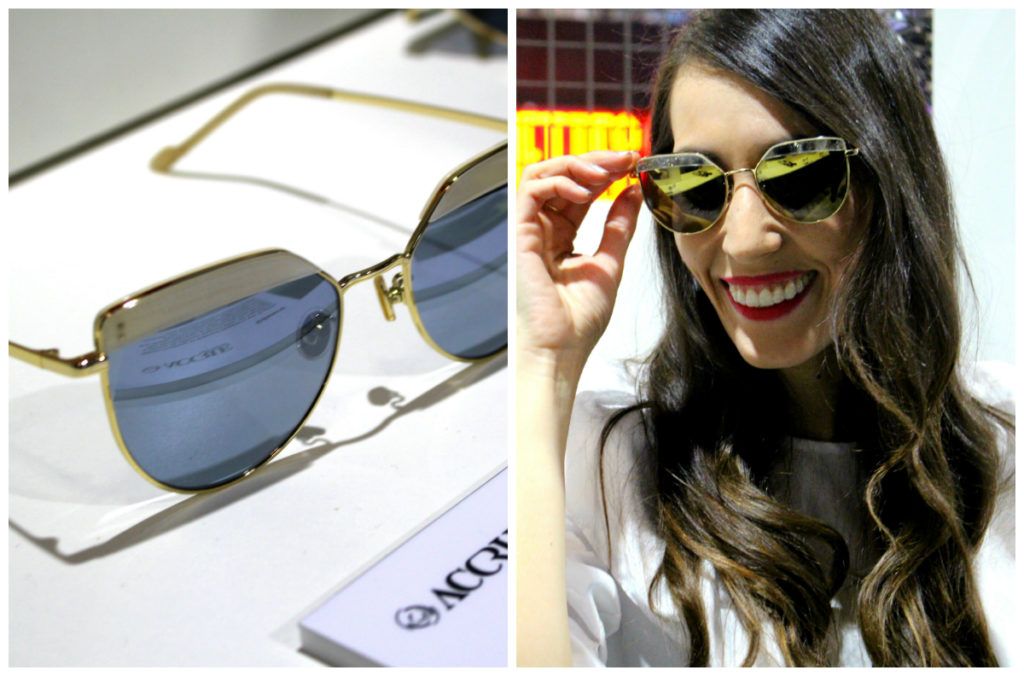 RIGARDS, which we talked about a couple of years ago in our review of Silmo is one of those unique and special collections. They make spectacles with horn of buffalo totally by hand and a unique collection that they have baptized like «metaloid» of aluminum glasses worked artisanally, the result are true works of art with an unmistakable finish.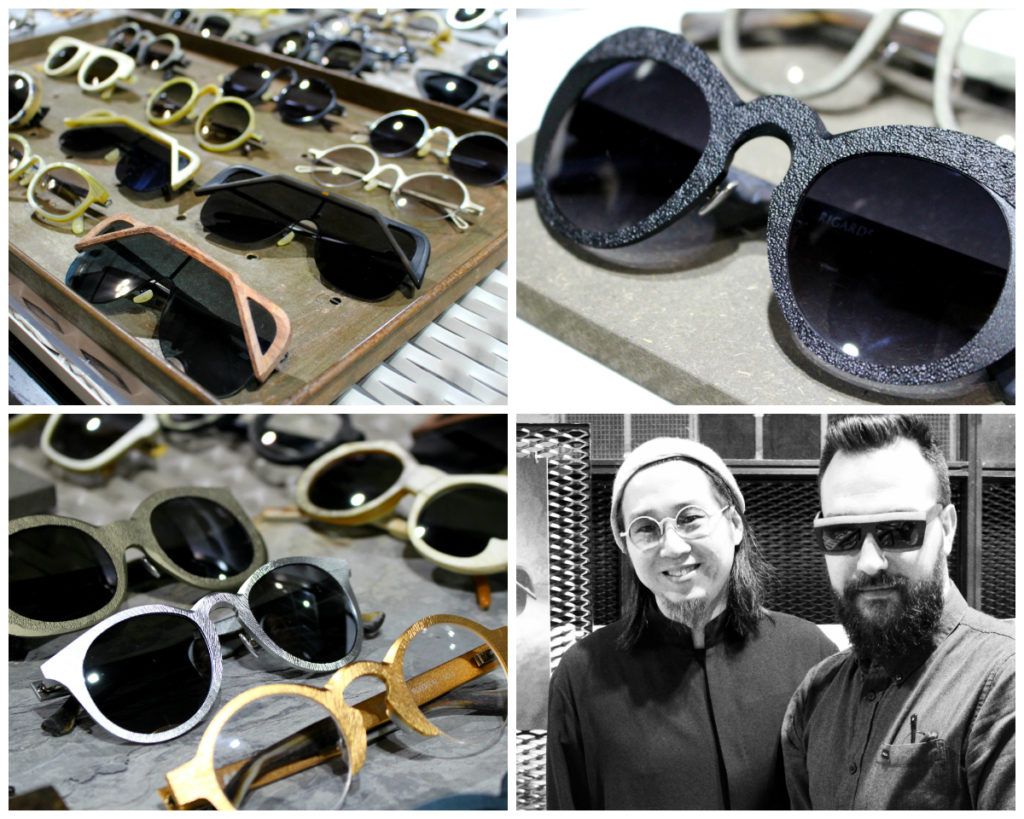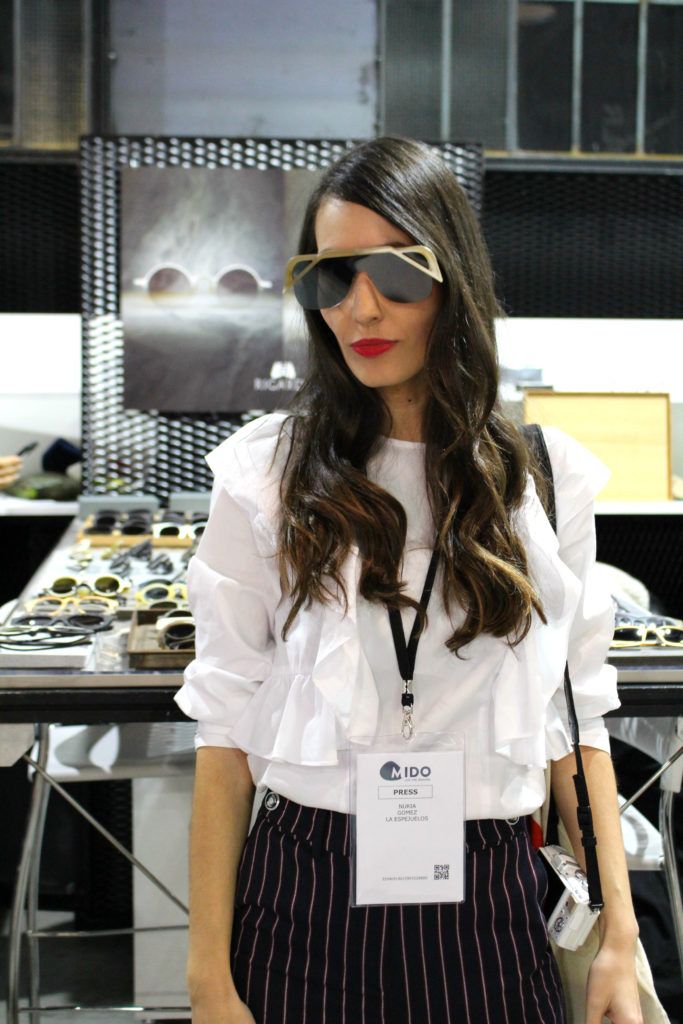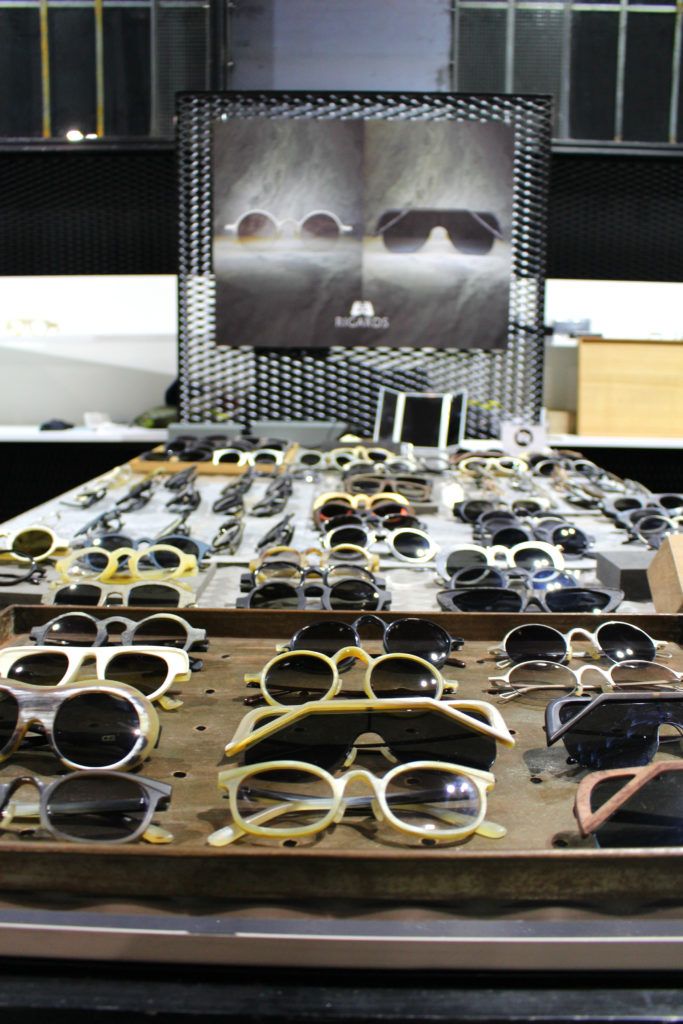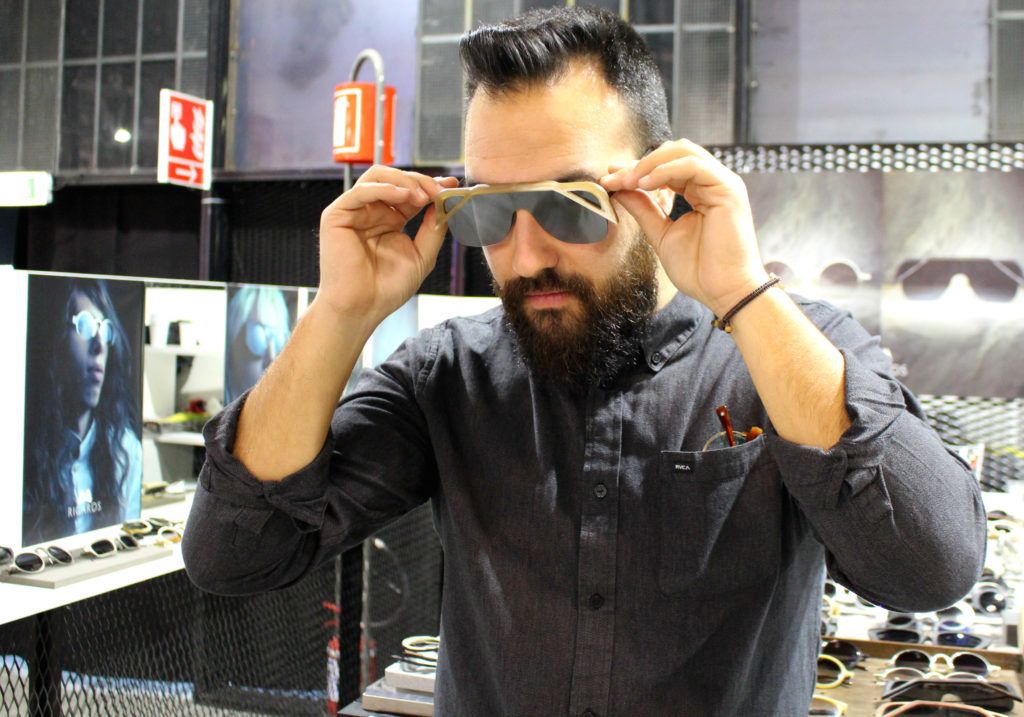 We meet our friend Chantal Goldfinger of BY THE EYEWEAR, blogger and Brazilian influencer and above crazy about glasses. «Chantal Kisses !!! We love you !!!»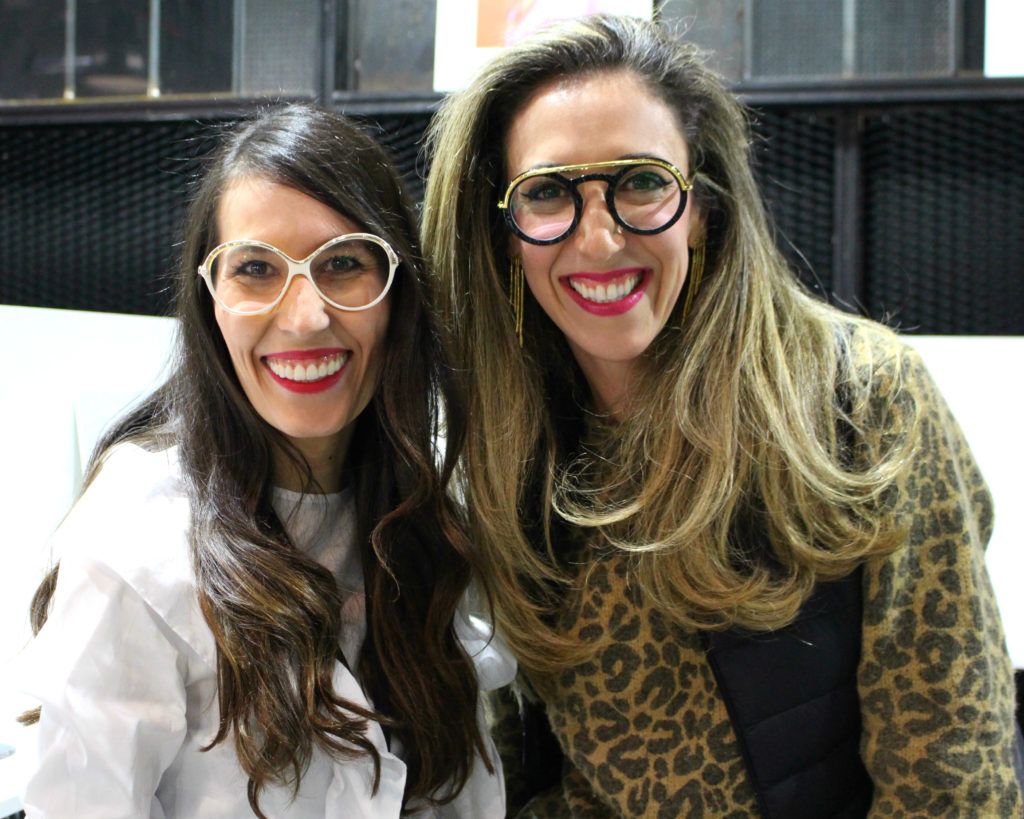 The truth is that in today's market the brands that build a good image often take the merit of designs that were already made by traditional craftsmen, and, rather, look at the designs of Lépine, a small workshop in the area of the Jura in France where it is already the fourth generation of artisans dedicated to making pens, knives and glasses. Their designs are worthy of the most avant-garde brands and are totally made by hand from start to finish. A pleasure to be able to share a moment with its creator, true passion and gooseflesh!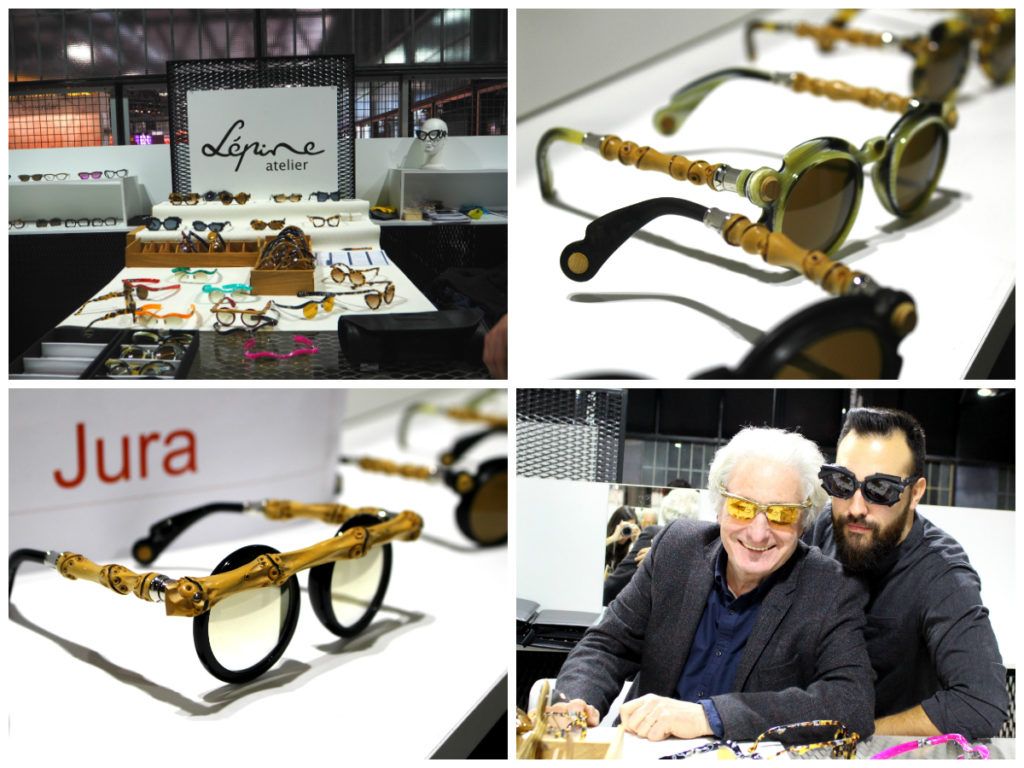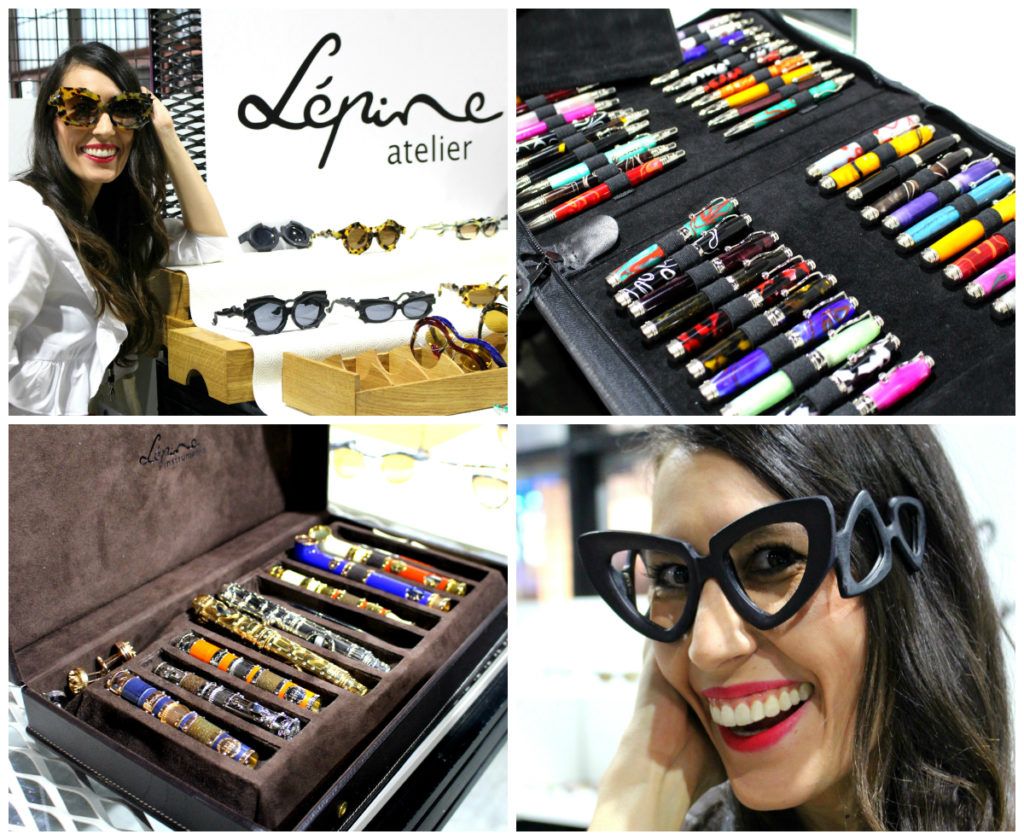 We were able to see the new collection of Philippe V and tell you that this is great. The new «Made in Japan» models keep the line of the first models full of the brand's personal image. In addition we could see a small sample of the line of jewels designed by Philippe Vergez that complete the line of products of the firm.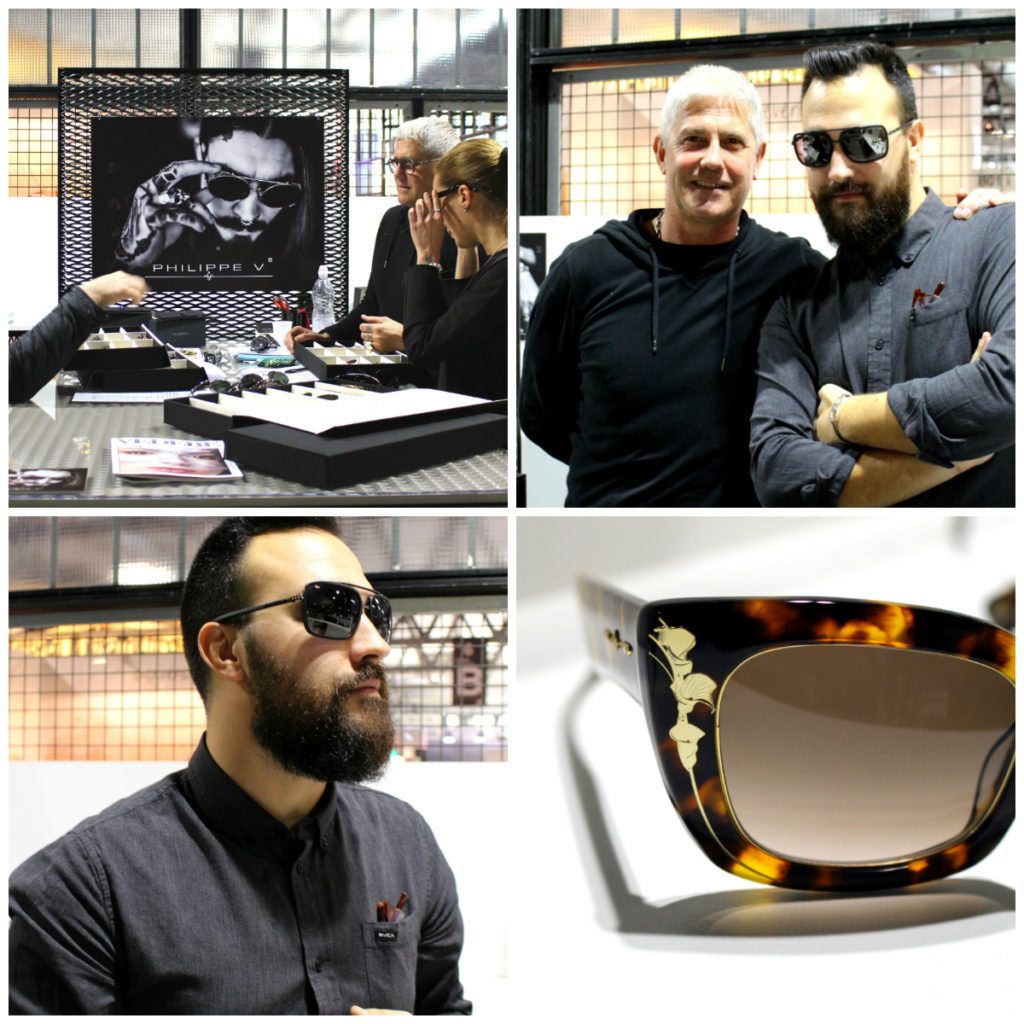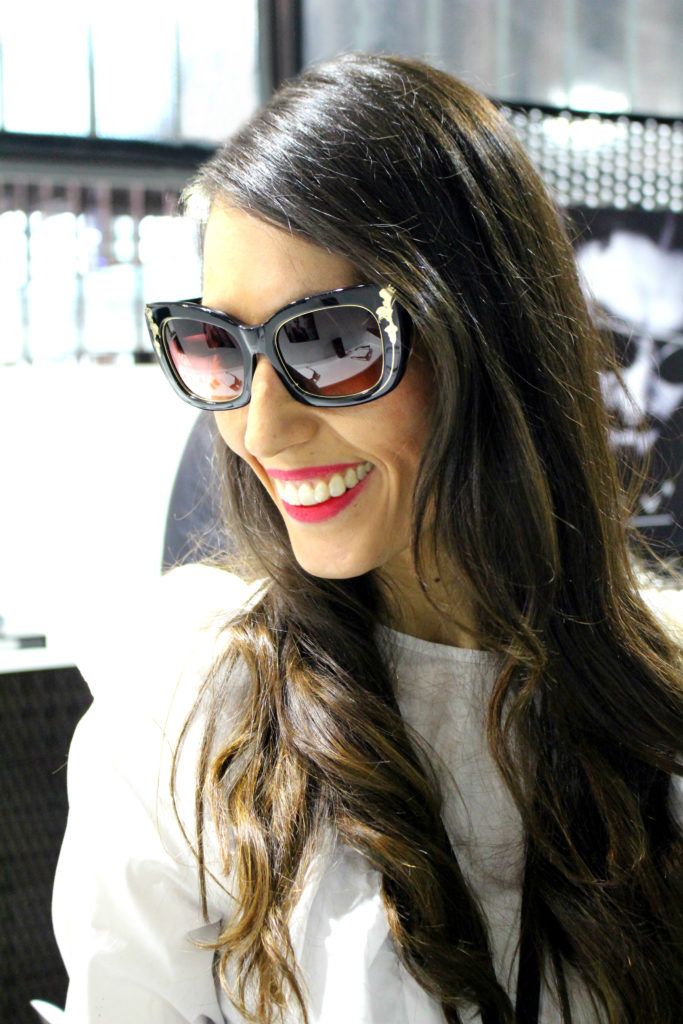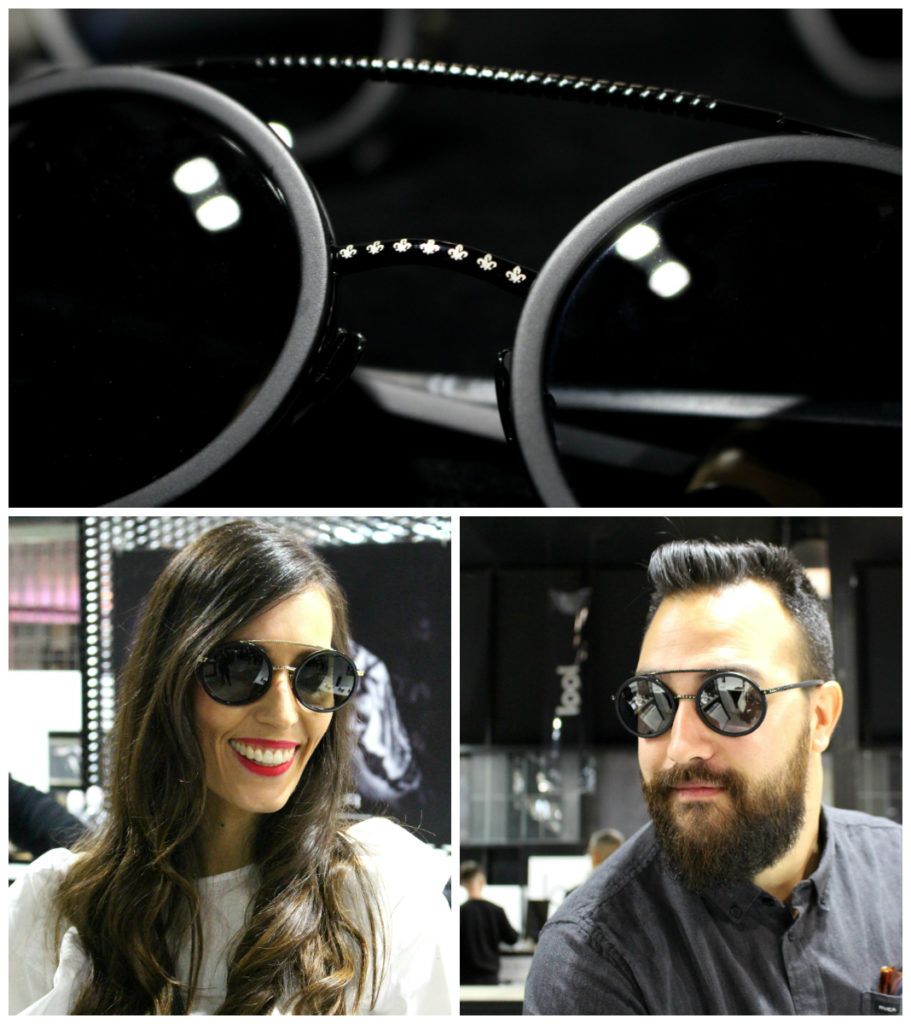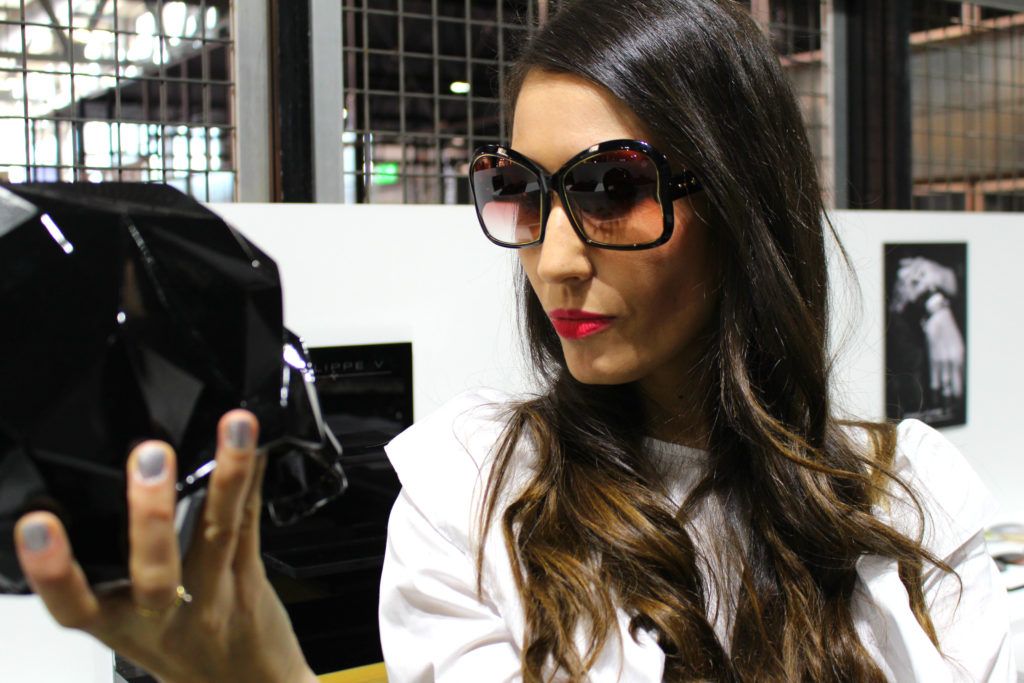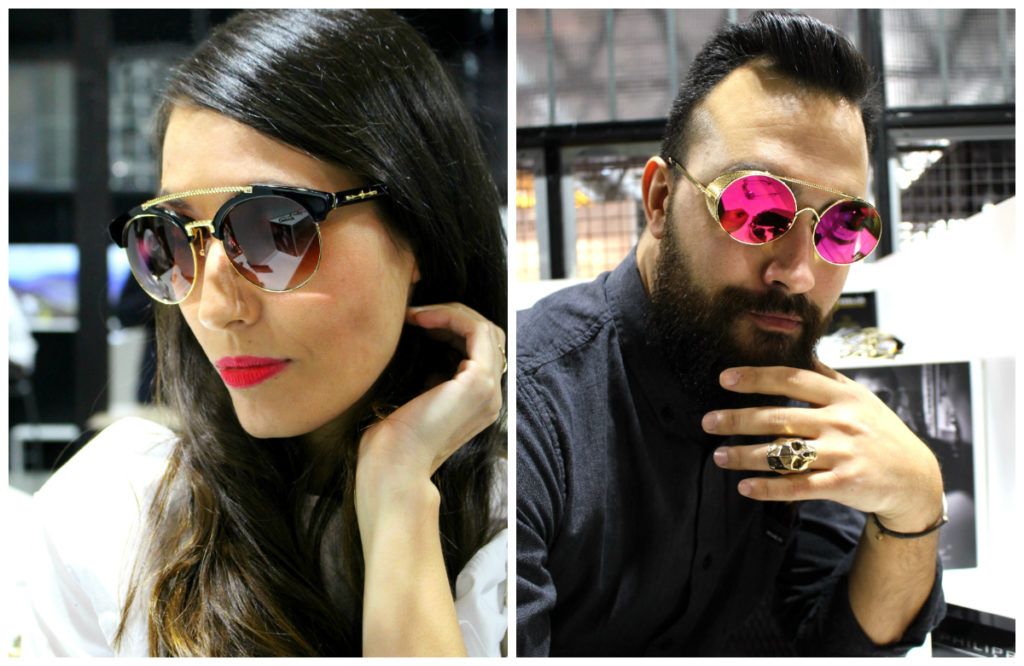 We had the pleasure of meeting in person Daniel Garcia of Óptica Tur Viñas from Ibiza! «We hope to see you in another similar !!!»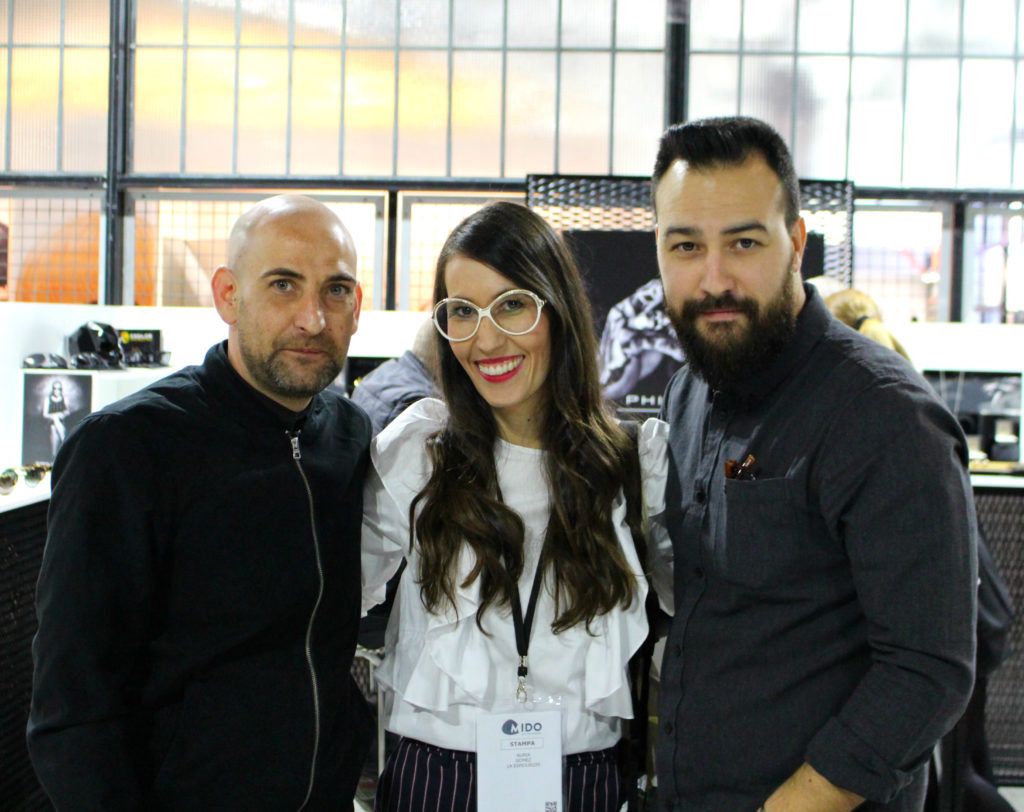 What can we tell you about Jean Philippe that we have not already told you on the blog, for us an obligatory stop to share some time with the great French creator. We show you some of his designs that we had not yet taught but above all we had a great time with him and his pure passion for art and glasses.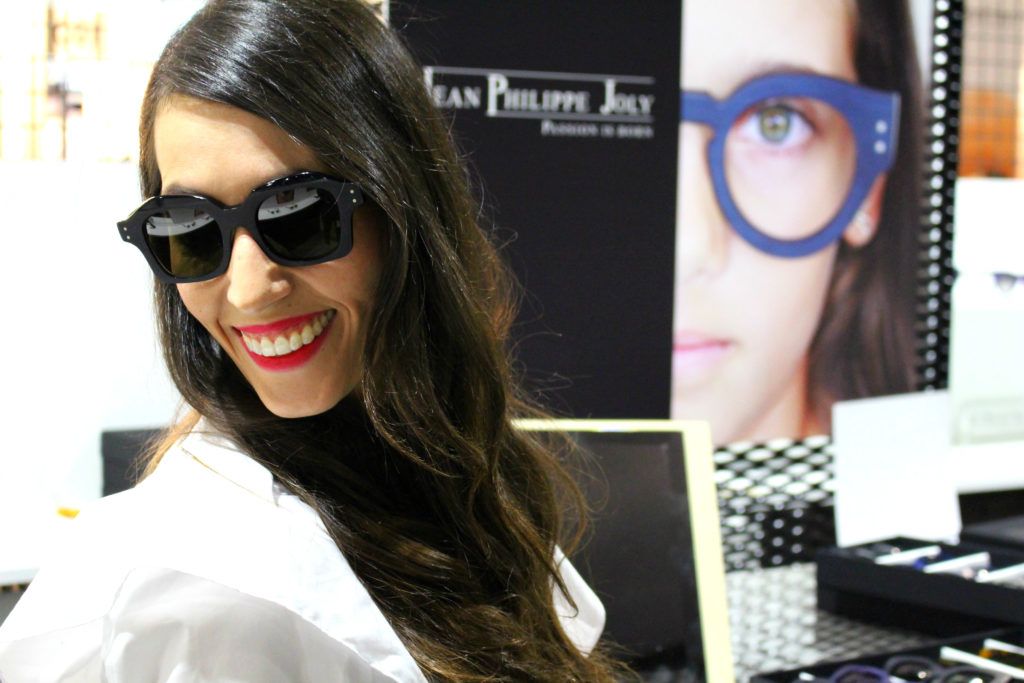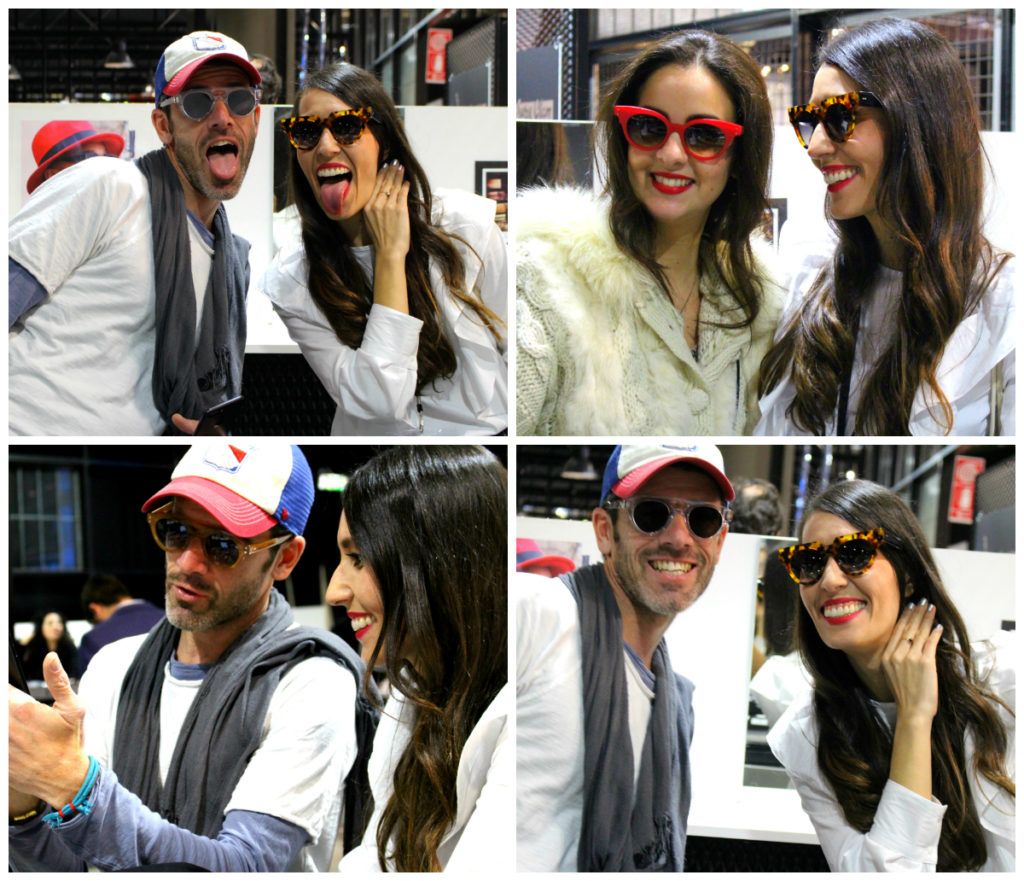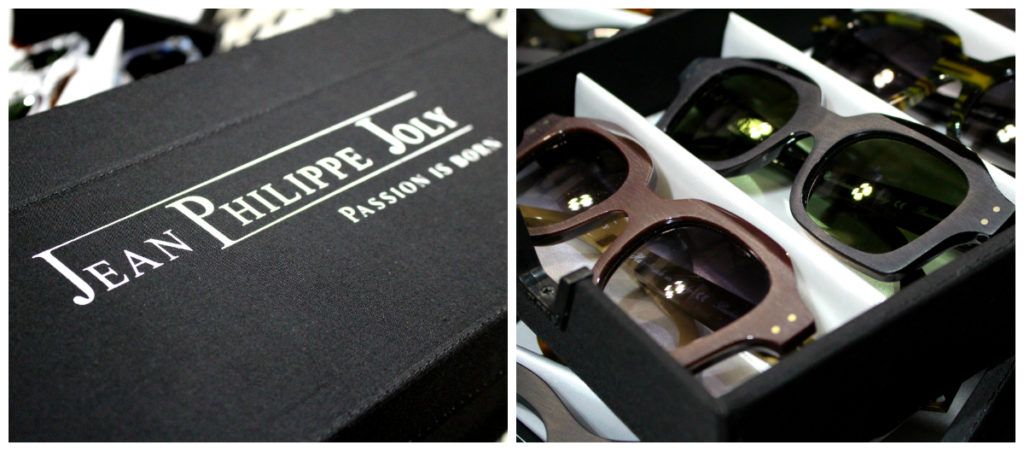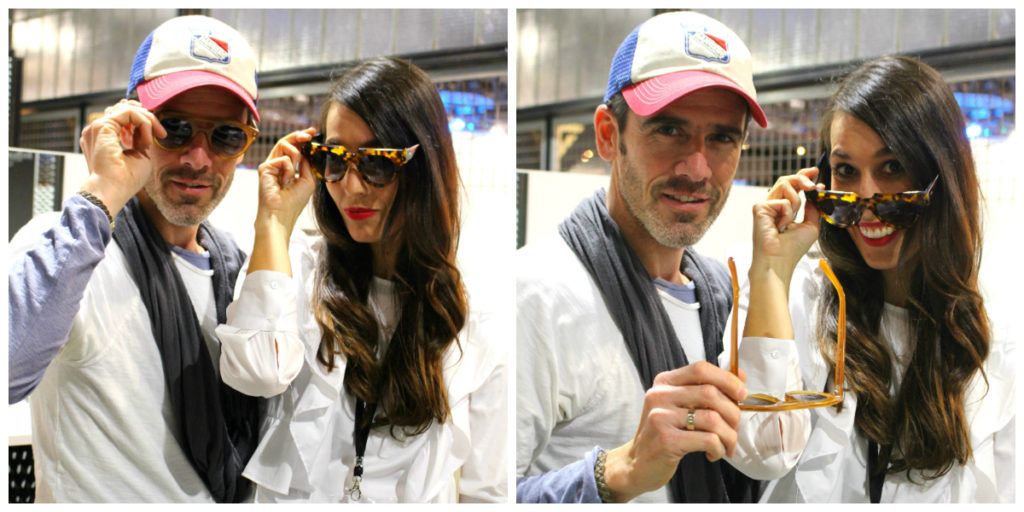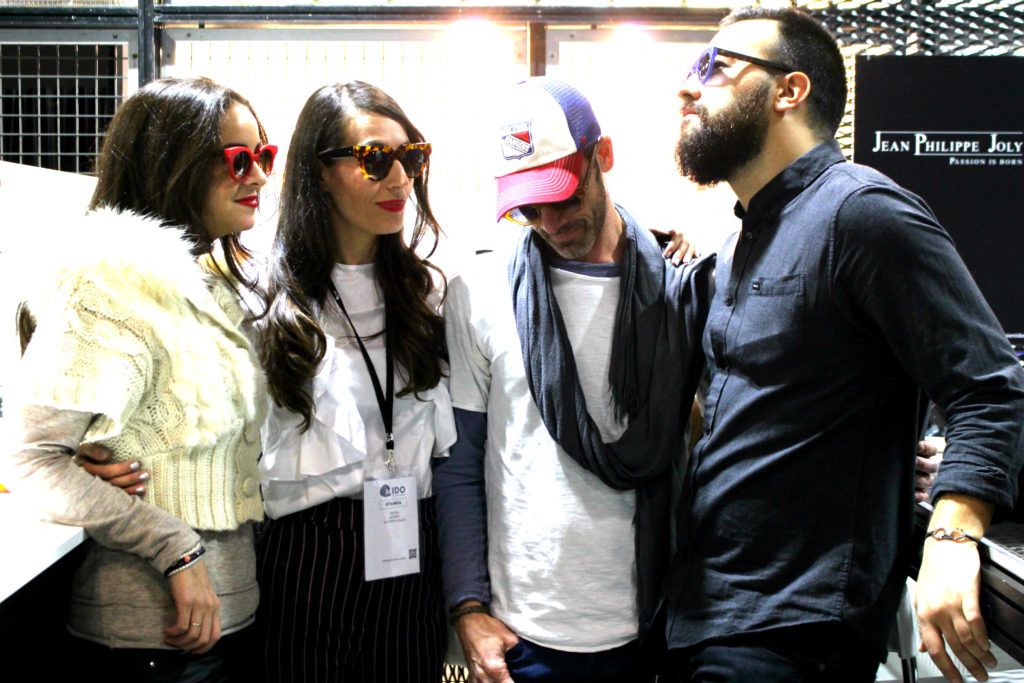 At last we could remove the thorn we had with PAWAKA as we had resisted on the previous visit to Silmo for lack of time. PAWAKA is the brand of the Indonesian artist Fa 'Empel who based in Berlin is one of the brands we love! Surprising extreme geometric shapes, unique colors are the strong of this brand of which we no doubt declare ourselves fans.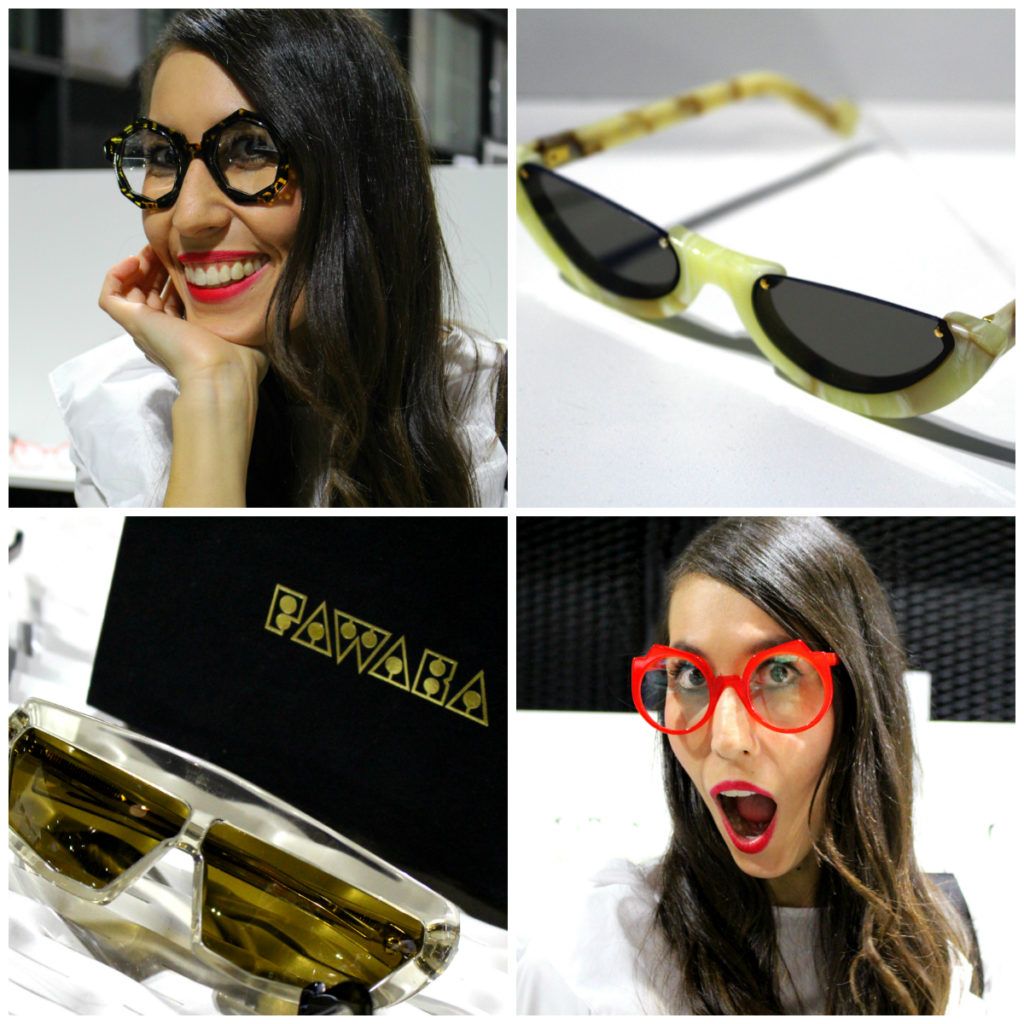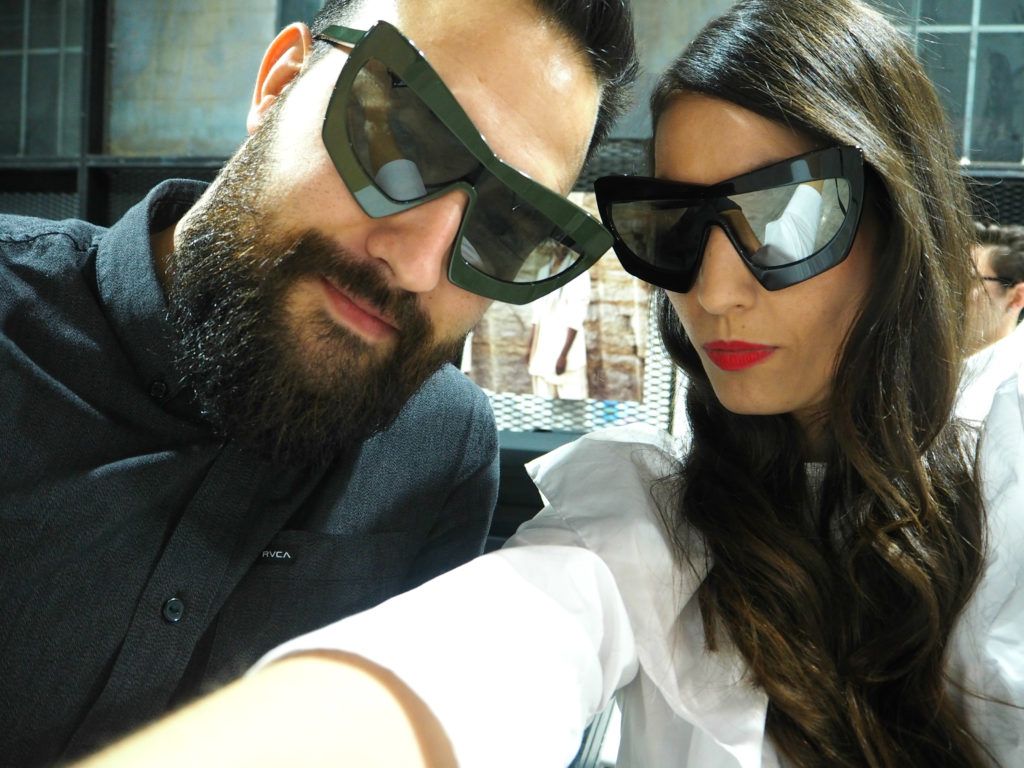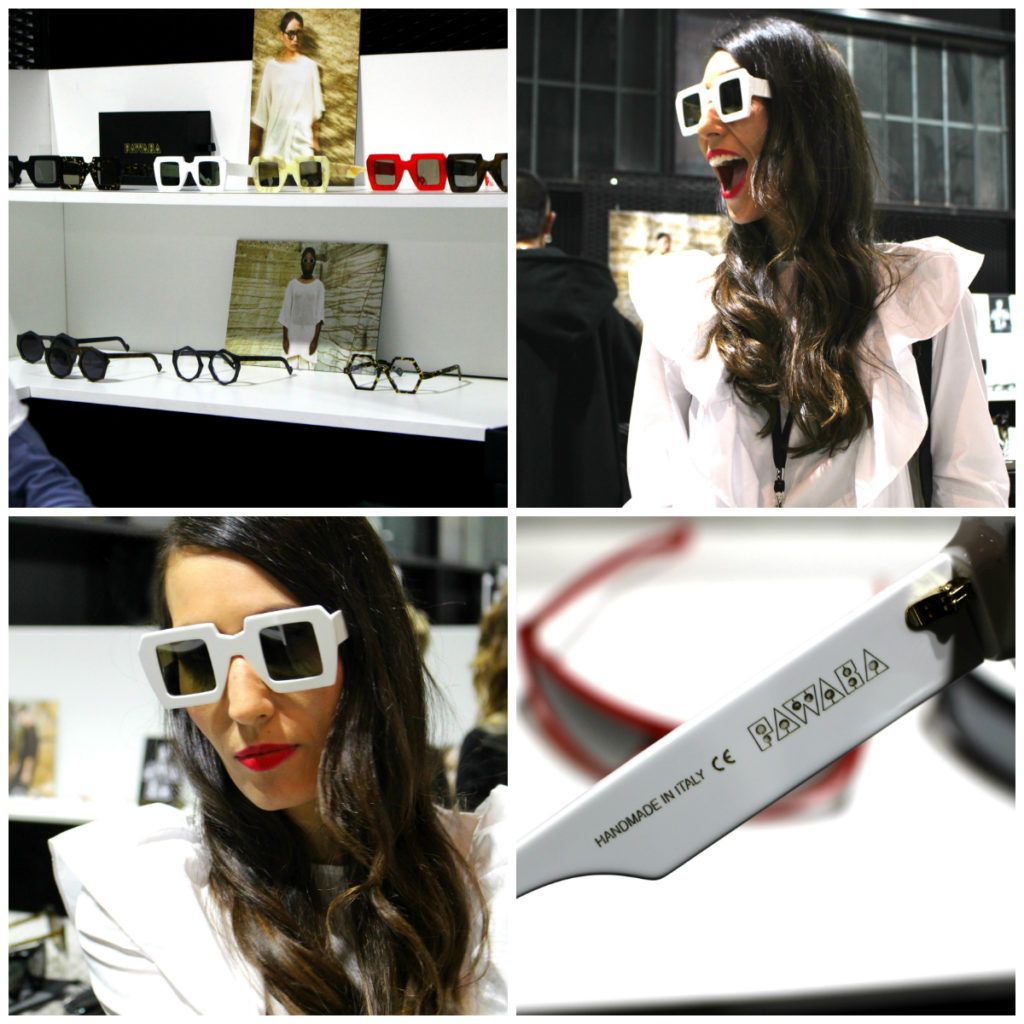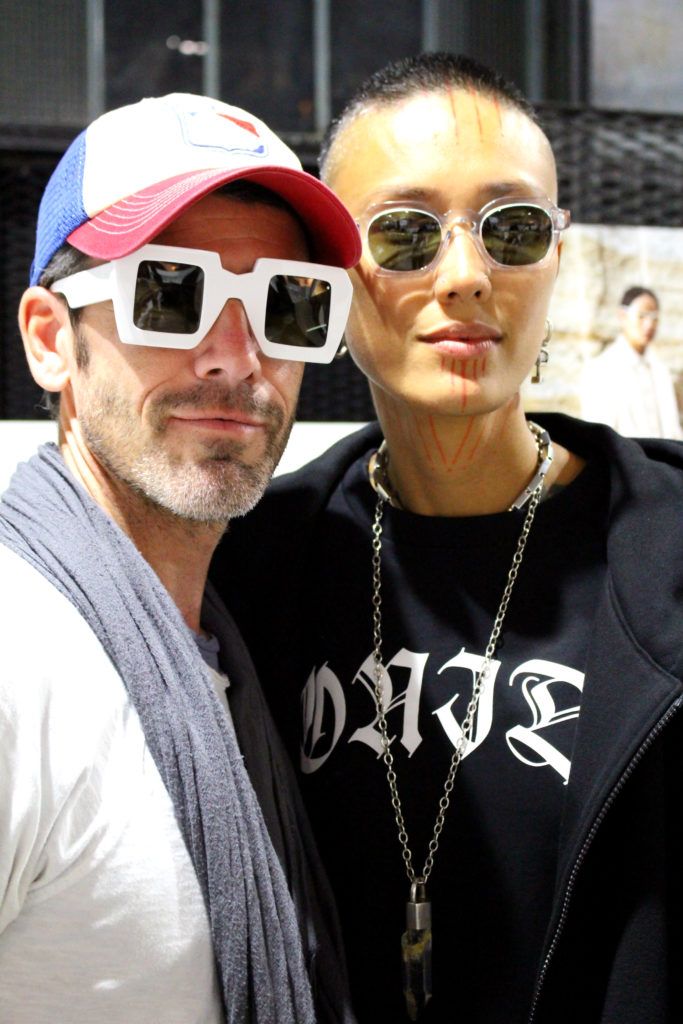 Jean Philipe Joly wearing Pawaka & Fa' Empel  wearing Jean Philipe Joly
Fans of the brand from the first moment we discover it, we are witnessing the incredible rebirth of FAKBYFAK. Today we want to show you the optical models and sun already consecrated of the Russian brand and we could see in secret a sample of what is to come and tell you that the new collections Pharanoic, Orphium & Fakfarer are spectacular … we are looking forward to show you something!! We thank Alex Melnikov, one of the creators of the brand, and Elena Lenzi for the magnificent time they put us through. An infinite pleasure! LOVBYLOV!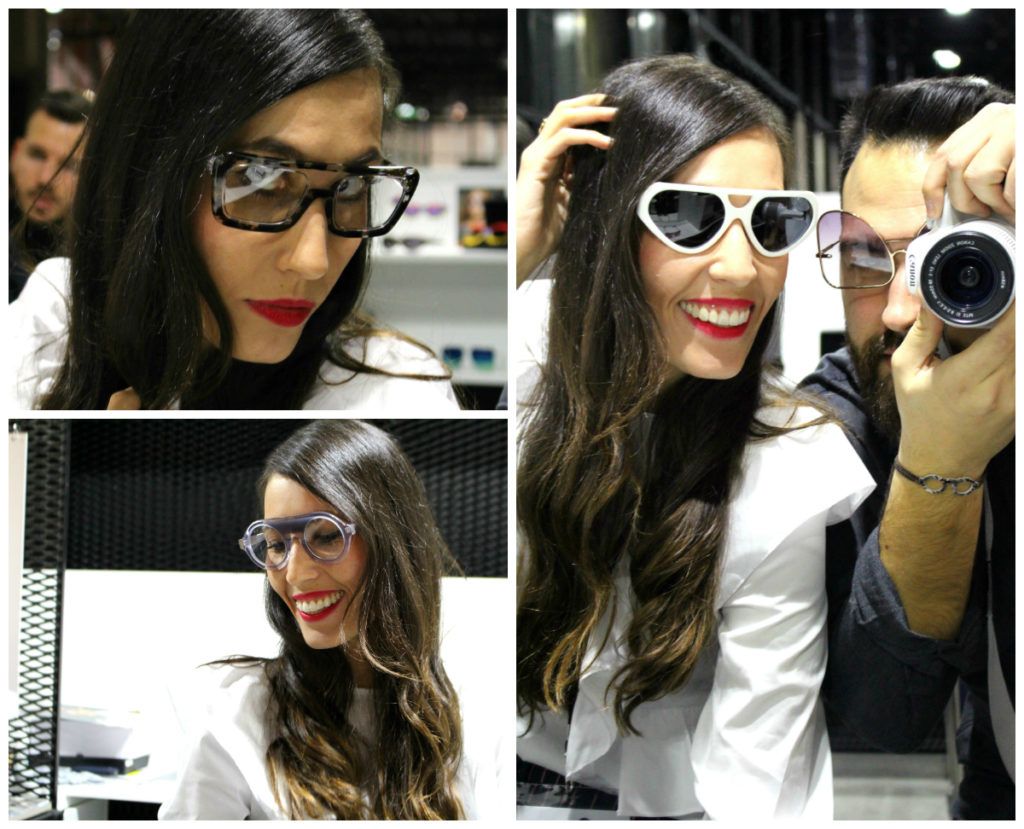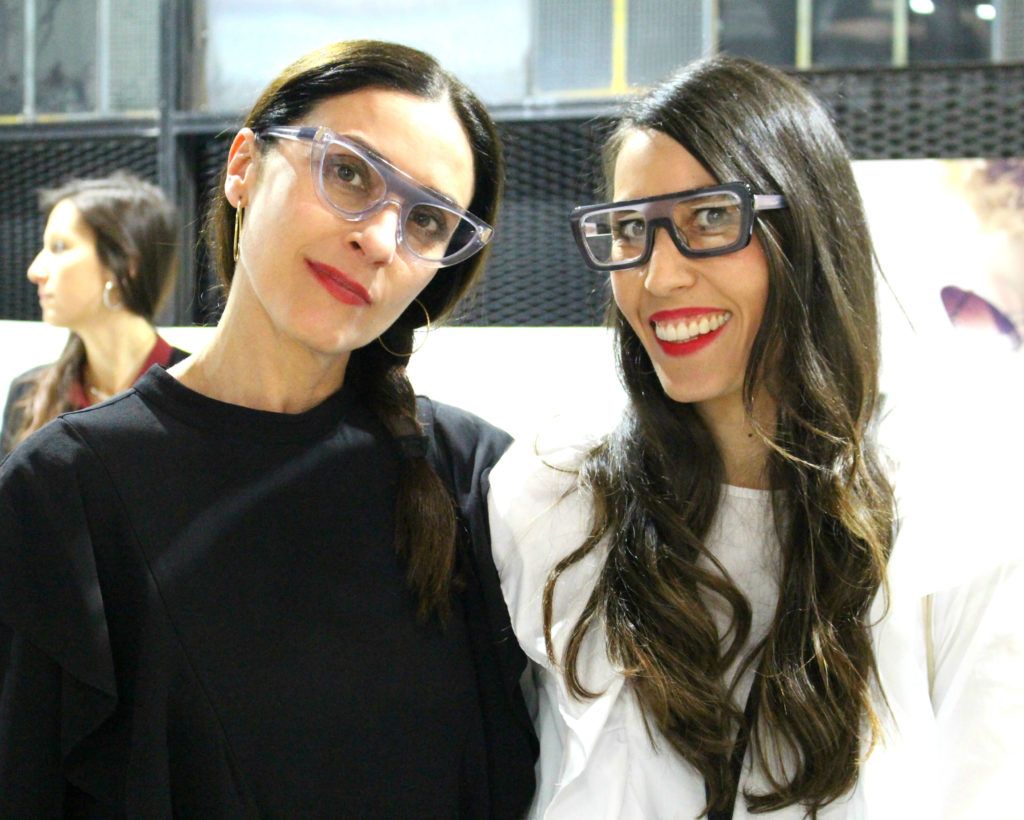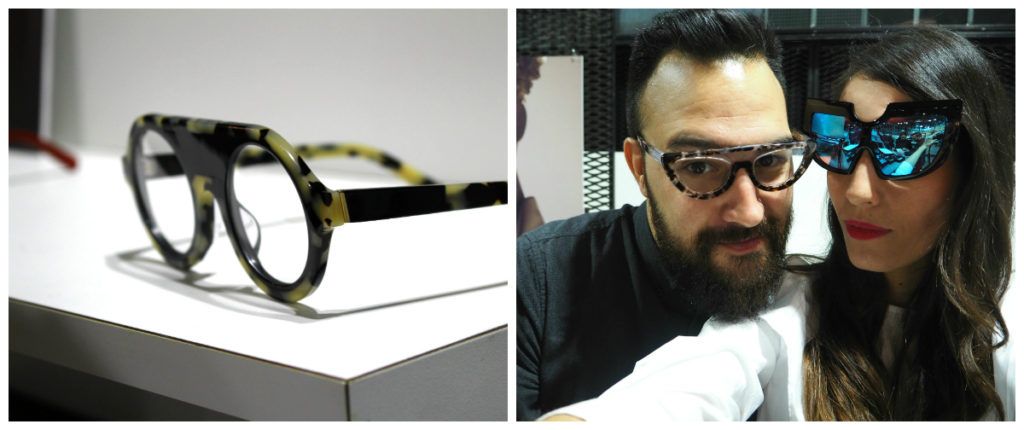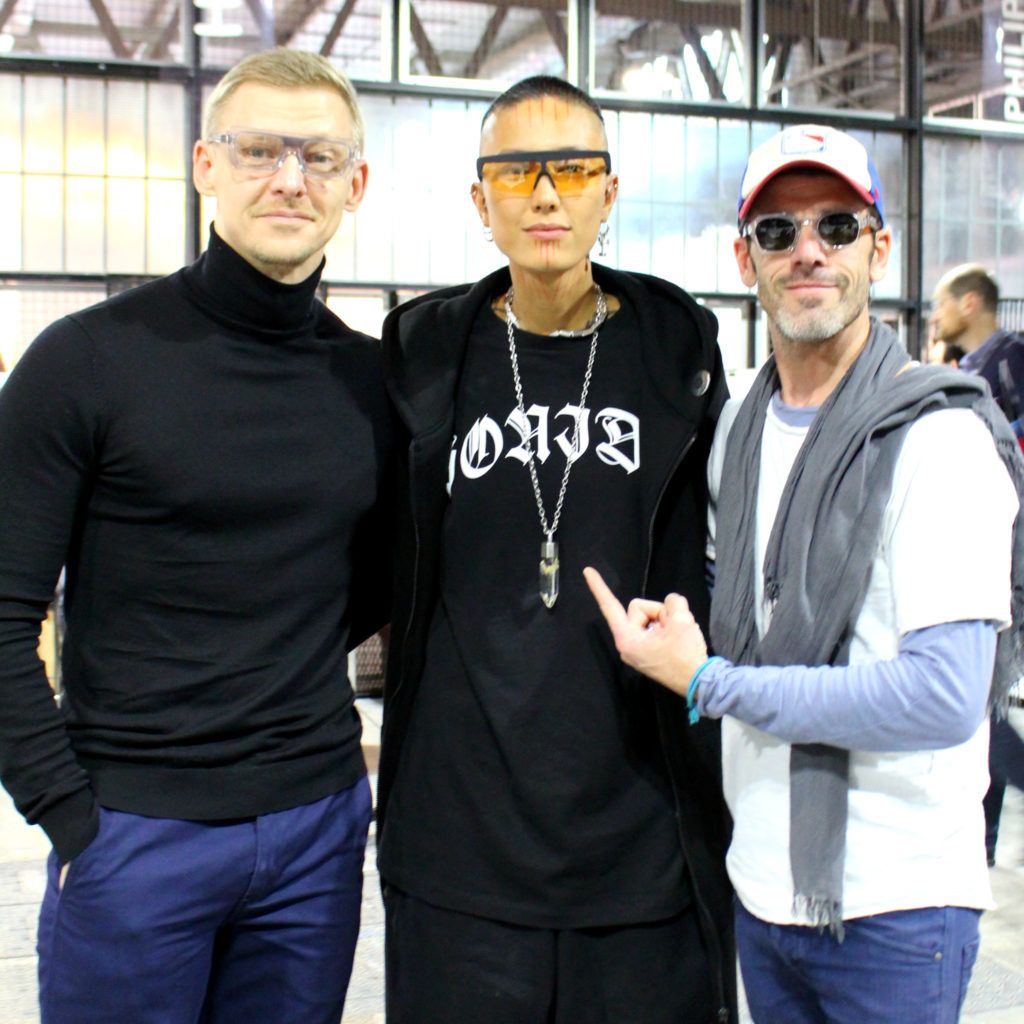 Alex Melnikov (FAKBYFAK), Fa' Empel (PAWAKA) y Jean Philippe Joly. «Trio of aces»
Veterans Yolande De Clercq and Chris Mascre form one of the strongest tandems of the independent French movement. Its totally timeless and unique creations, represent the essence and the inheritance of the French tradition.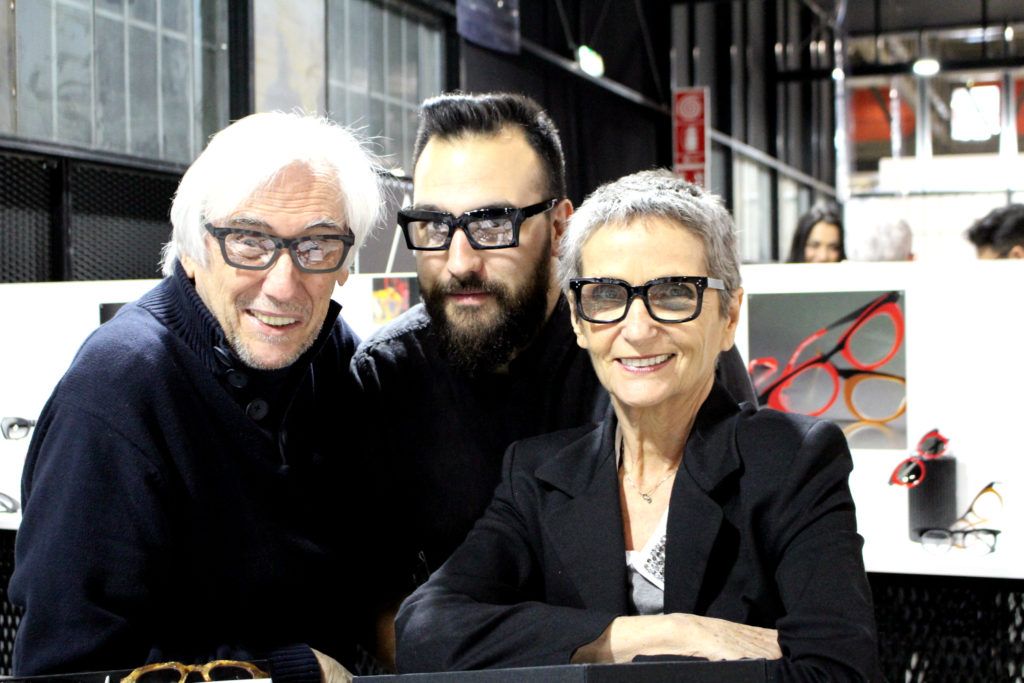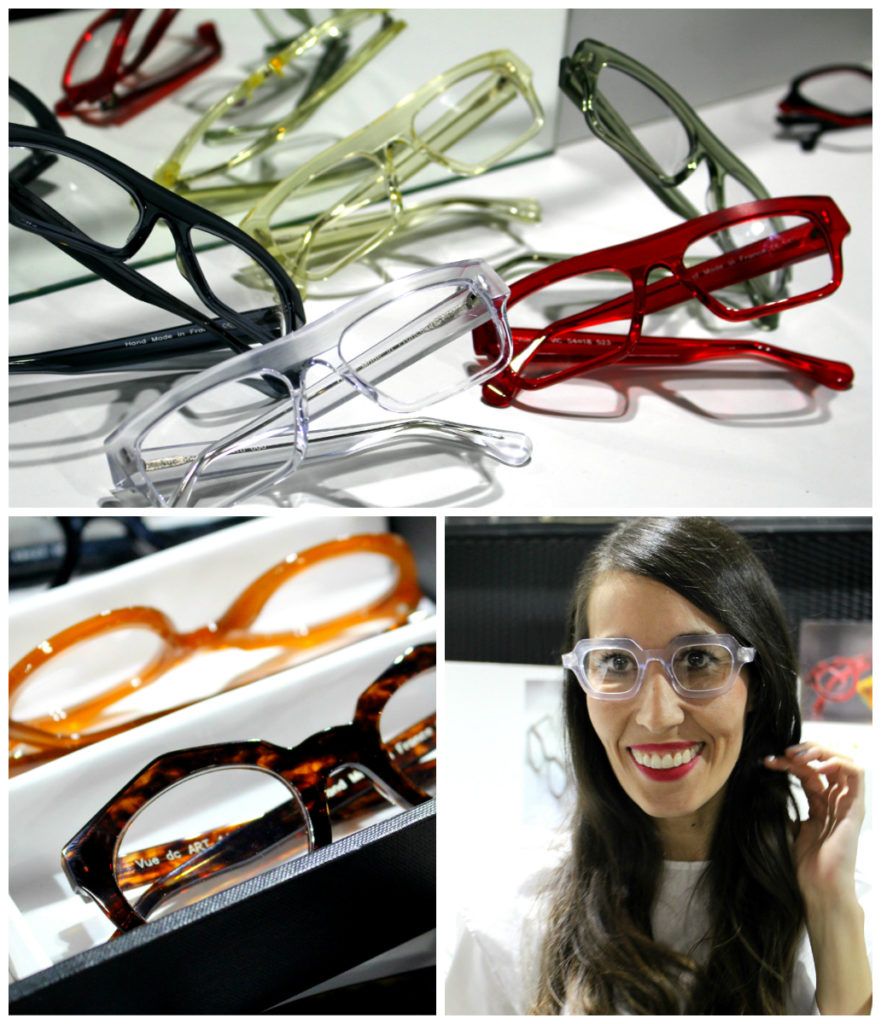 For two years we have discovered this brand in Paris and in this time has made a hollow in the independent world thanks to its personal concept of designing by hand with the imperfections that entails. All of their glasses are totally asymmetrical and yet feel great and have exceptional quality.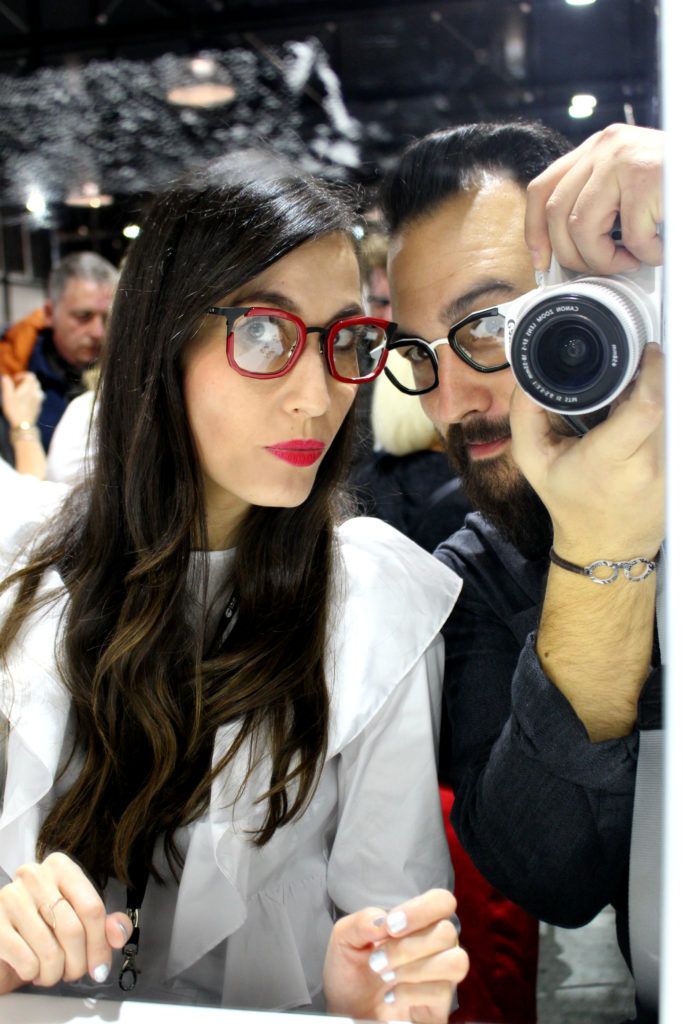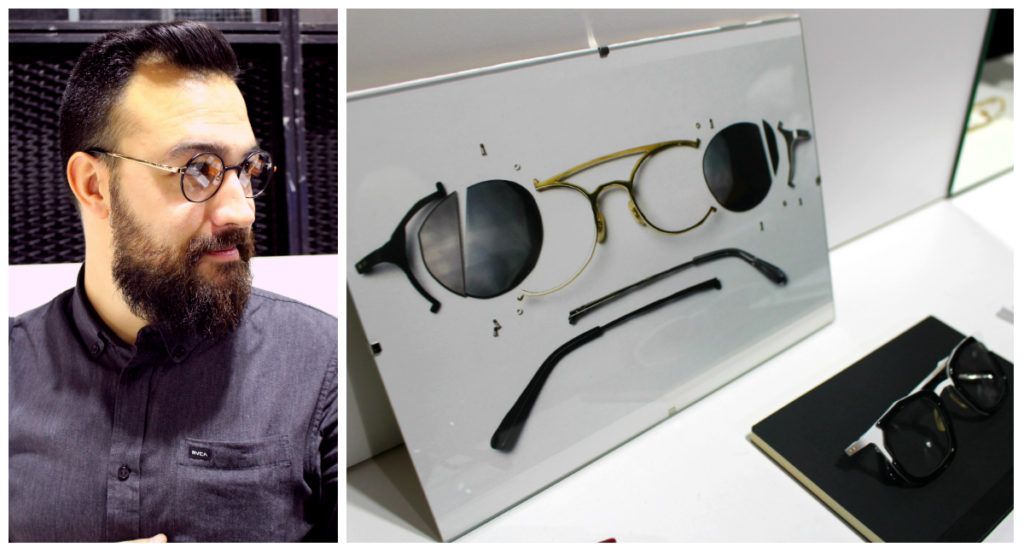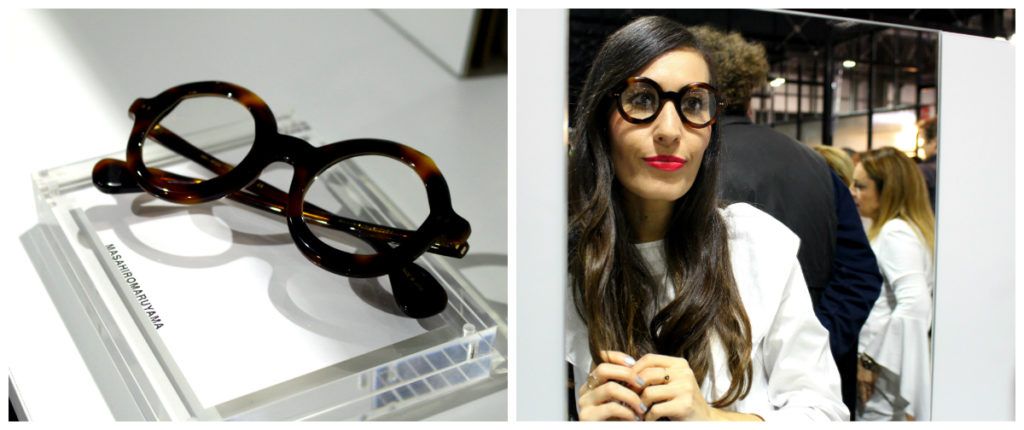 Japanese brand previously known by USH and now simply by the name of its creator Yuichi Toyama. It stands out for making glasses with a perfect execution in the purest Japanese style, the metal is protagonist of the optical collection and the one of sun where the models of very fine metal with mirrored lenses stand out. Pure Japanese essence.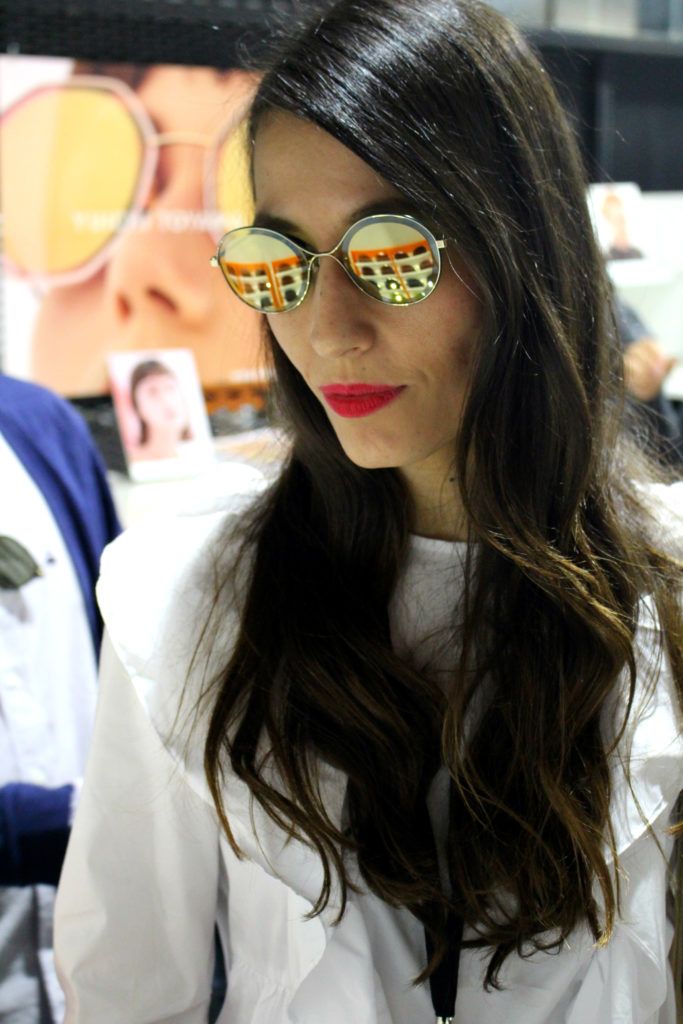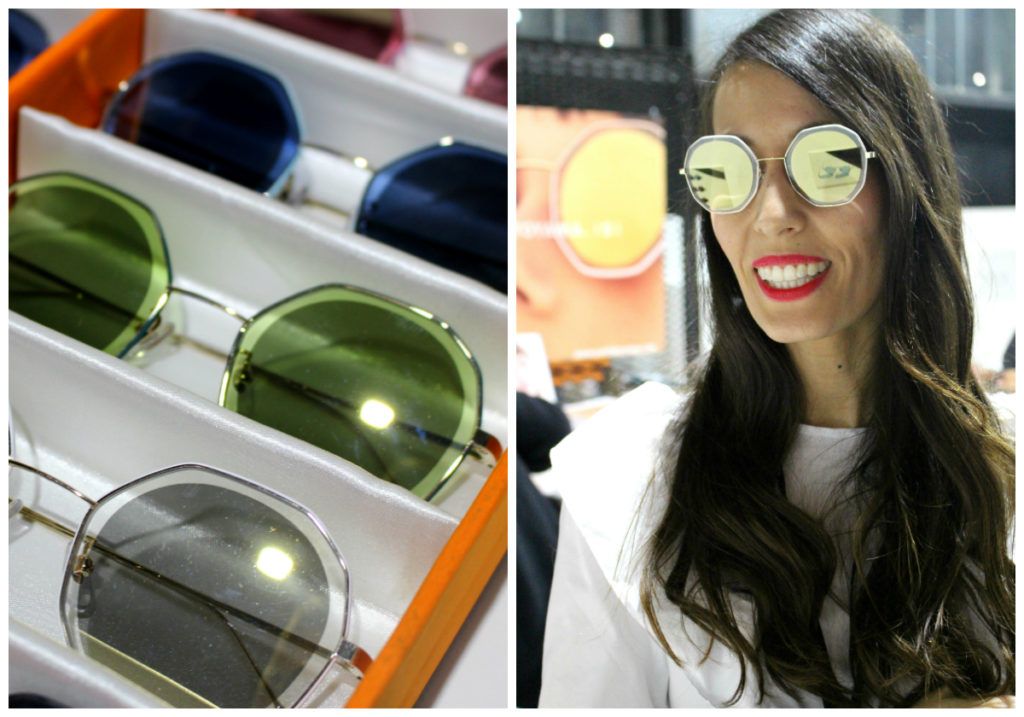 COEXIST is the brand of the French Carla Sfeir. Carla is an artist of the feet to the head, everything that does goes through its personal filter. Her production is made by her by hand in Montpelier and is a faithful reflection of her cheerful and extroverted personality. The essence of the brand promotes respect between races and beliefs from a positive perspective, look at what glasses! A real pleasure to finally match her and soak up her energy. Take a look at her website and you can see how Carla makes a bespoke glasses, she has no waste !!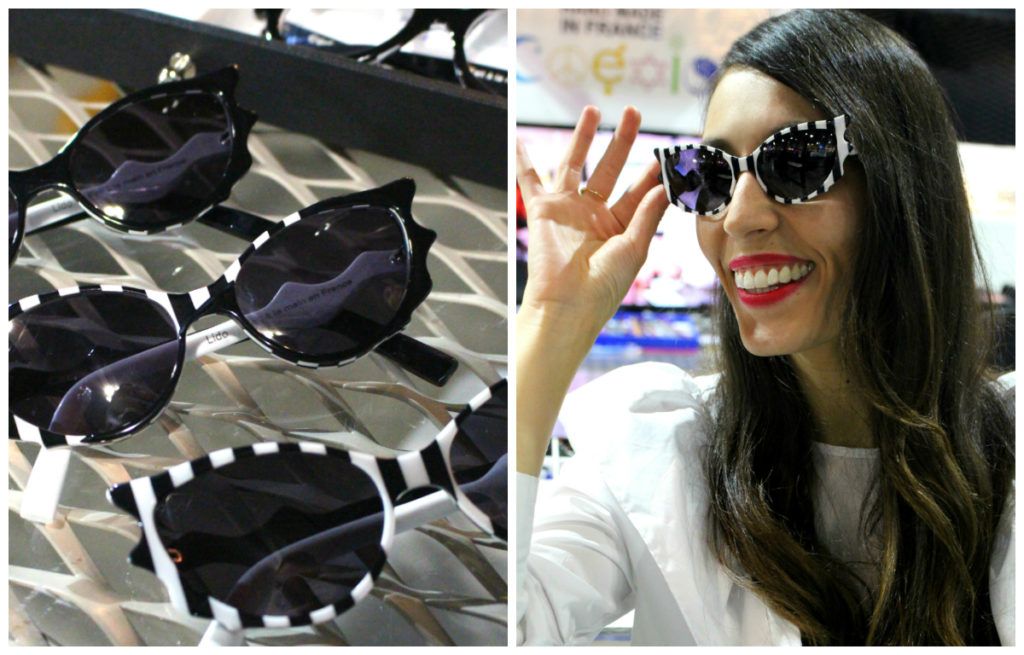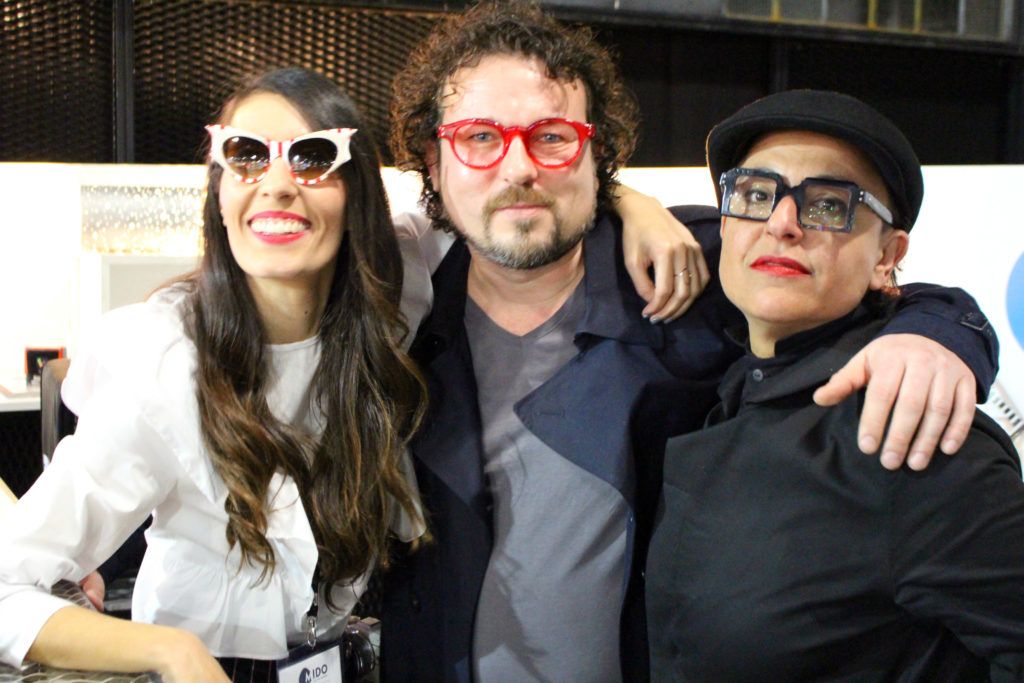 With Carla Sfeir (COEXIST) & Maarten Weidema (THE EYEWEAR FORUM)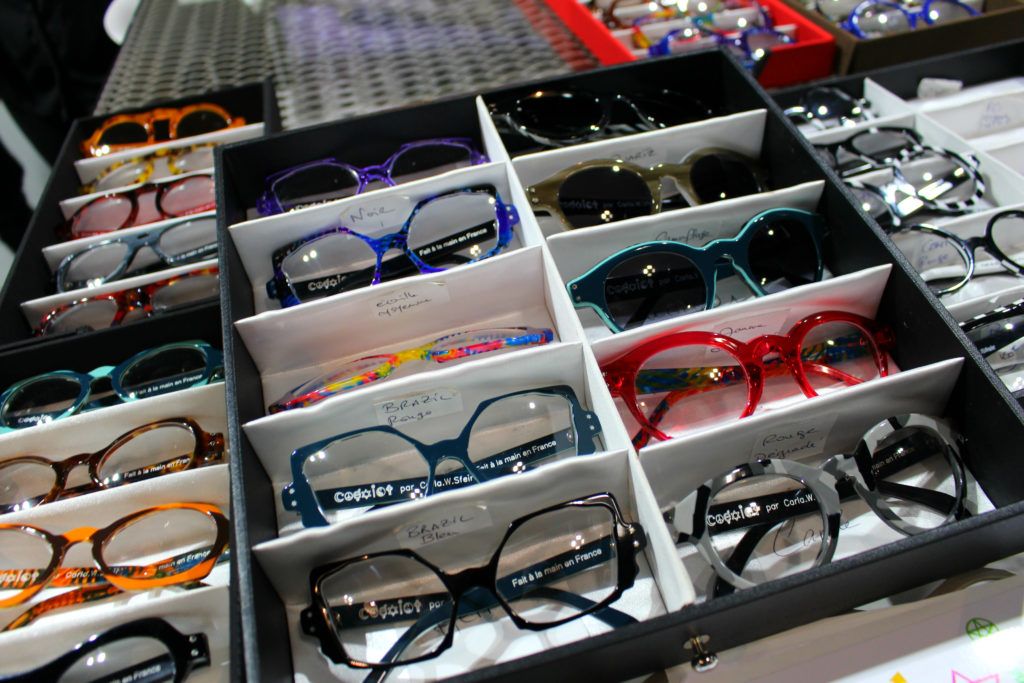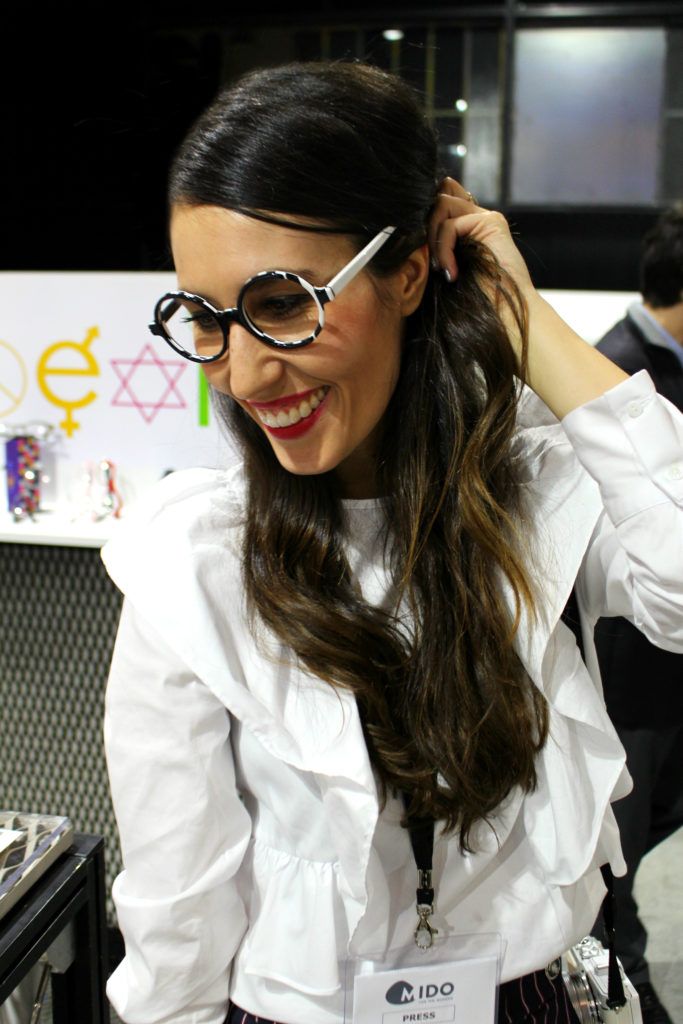 Here ends the first part of our visit to Mido! We know it has been a bit long but we did not want to take anything away since all the brands we show you have something special that is worth it. In the next delivery we will show you the other brands that we visited during the visit that belong to other sections of the fair. Do not miss the second part! There are many great things to discover !!!
🙂 🙂 THANK YOU!! GRACIE!! MERCI!!! 🙂 🙂
Click to→ SPANISH