Click to→ SPANISH
Hello!!! We are already back to tell you our visit to the most important event in Scandinavia: COPENHAGEN SPECS!! Since its inception 4 years ago its founder Morten Gammelmark has wanted to make an event exclusively for independent creators in a unique place such as the «Locomotive» enclosure, an old railway ship refurbished in multipurpose space.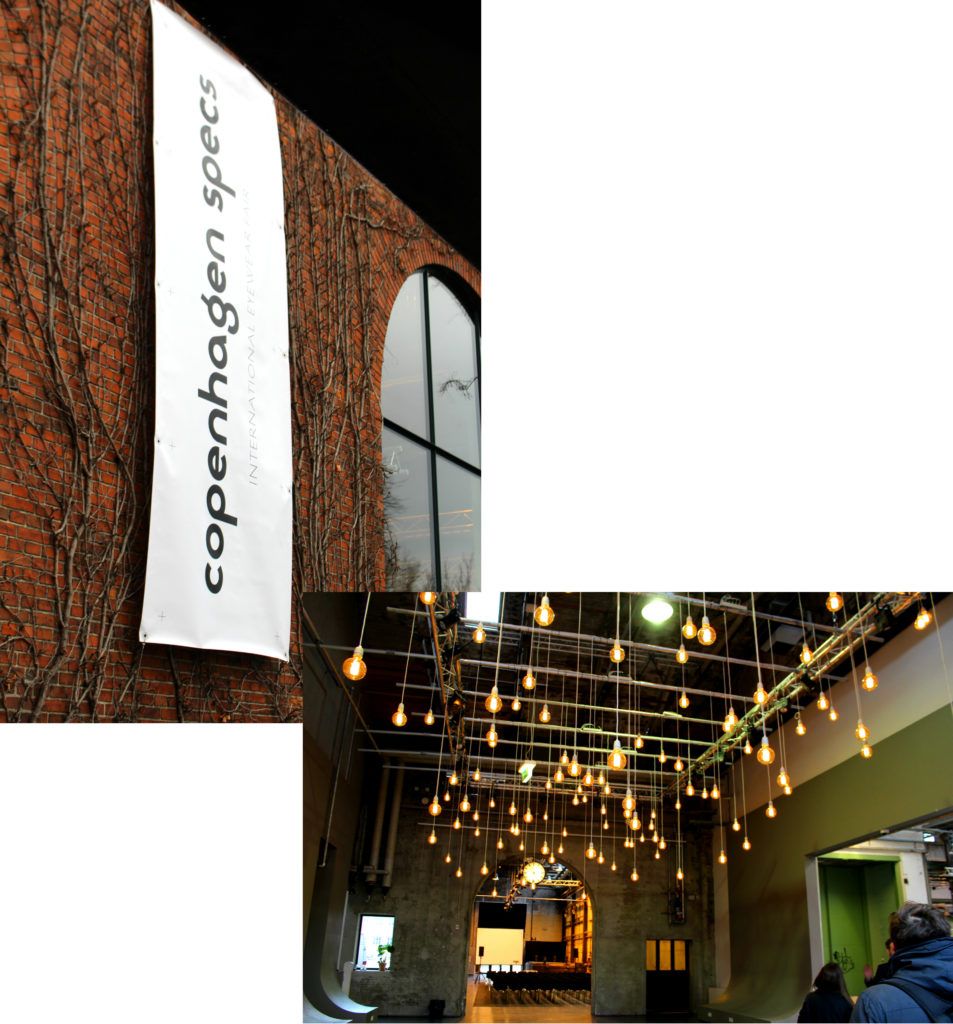 Year after year the fair has been growing without losing its independent essence and positioning itself as one of the best events at European level and essential for any lover of the glasses. As a peculiarity to tell you that unlike other events where each brand mounted its stand as they like here in Copenhagen more or less all the stands had the same structure of wood so this allows both, powerful brands and more modest brands may be in similar conditions.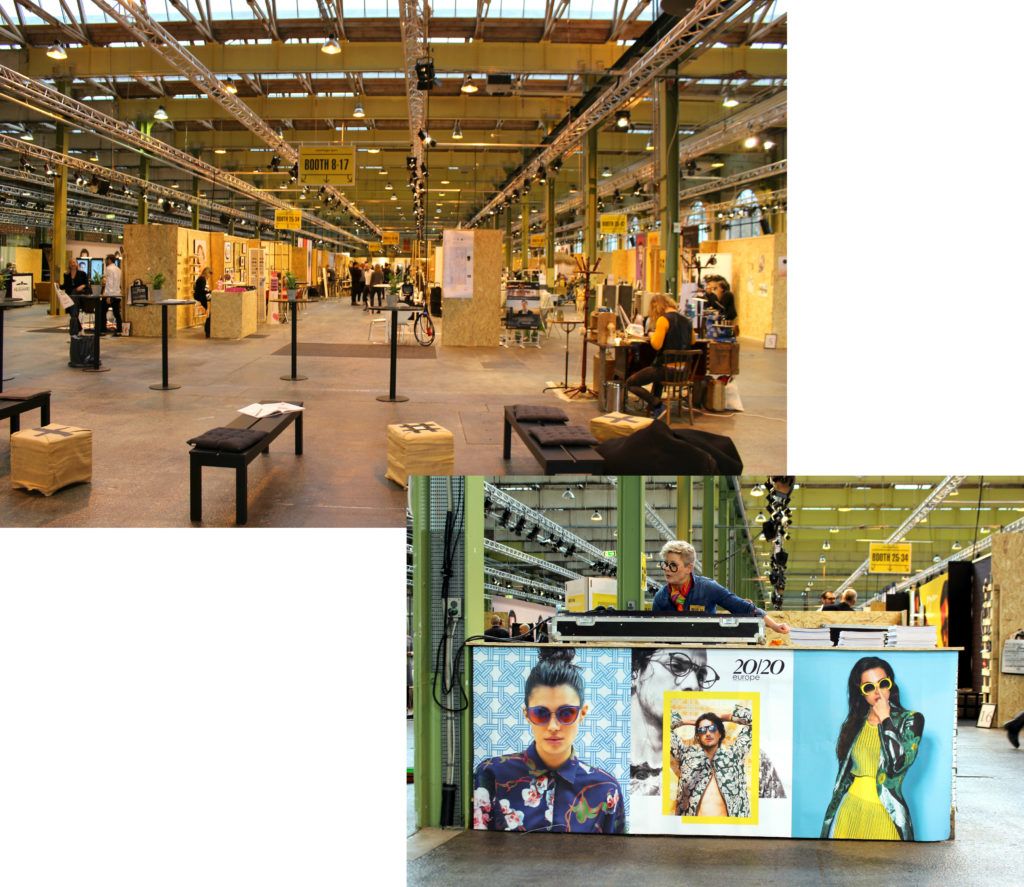 The fair unfolds in a modern, alternative and independent environment, where both visitors and brands are in direct contact in a very special way, enlivened by a DJ who simply put the perfect music throughout the weekend.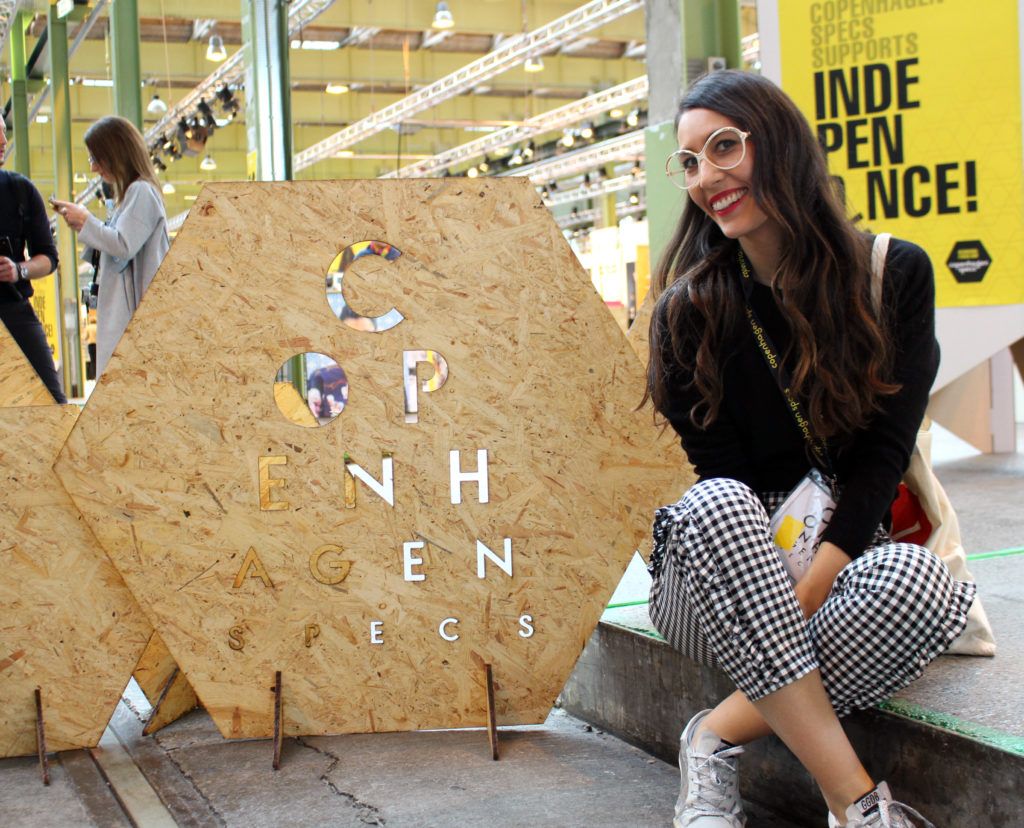 We would like to thank Morten Gammelmark for allowing us to be part of this event, which we attended together with our bloggers friends: Jennifer from FACEPRINT (Austria) & Giulia and Stefano from BEHIND MY GLASSES (Italy) who will be protagonists together with us from the whole review !!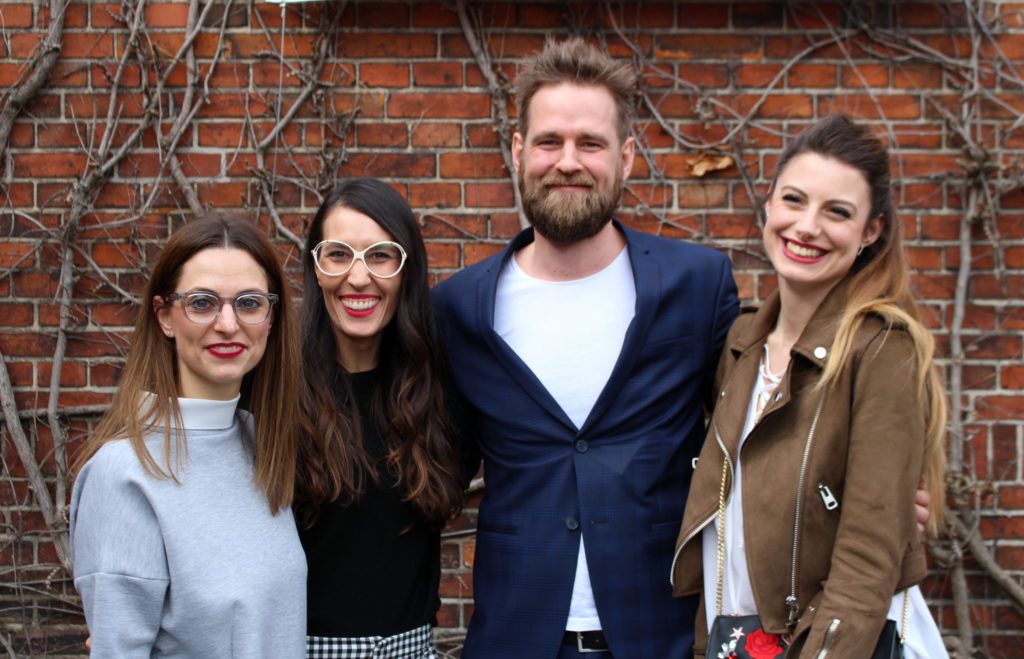 Before we tell you our tour of the brands, we tell you that COPENHAGEN SPECS, together with the prestigious German magazine SPECTR, presented the prize for the best sunglasses and optical, we leave you with the nominees because at the end of the report we will reveal which glasses were awarded .. .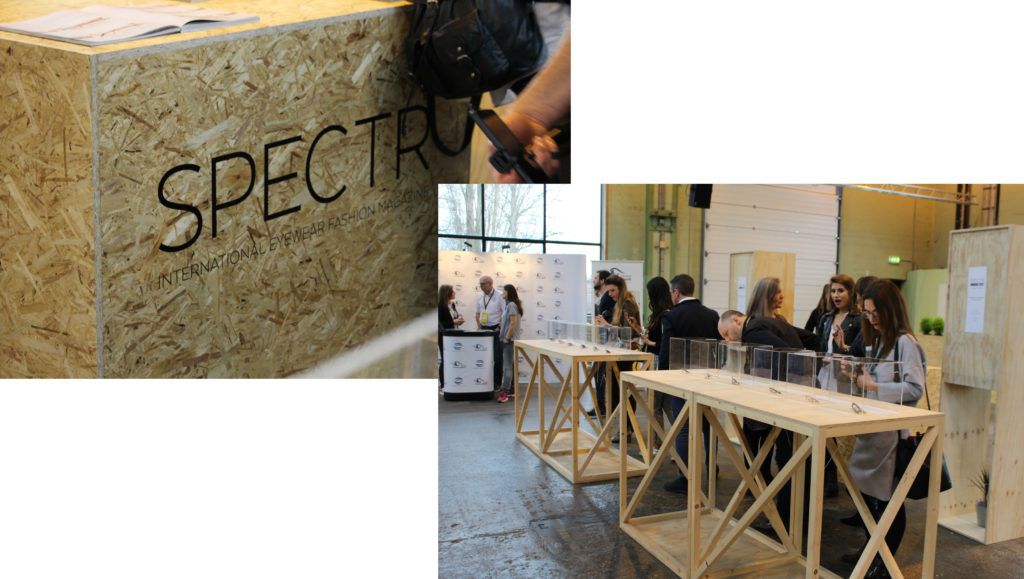 Nominees for optical: Einstoffen, Götti Switzerland, Inface in Love. Salt. , Taberg Eyewear and Vanni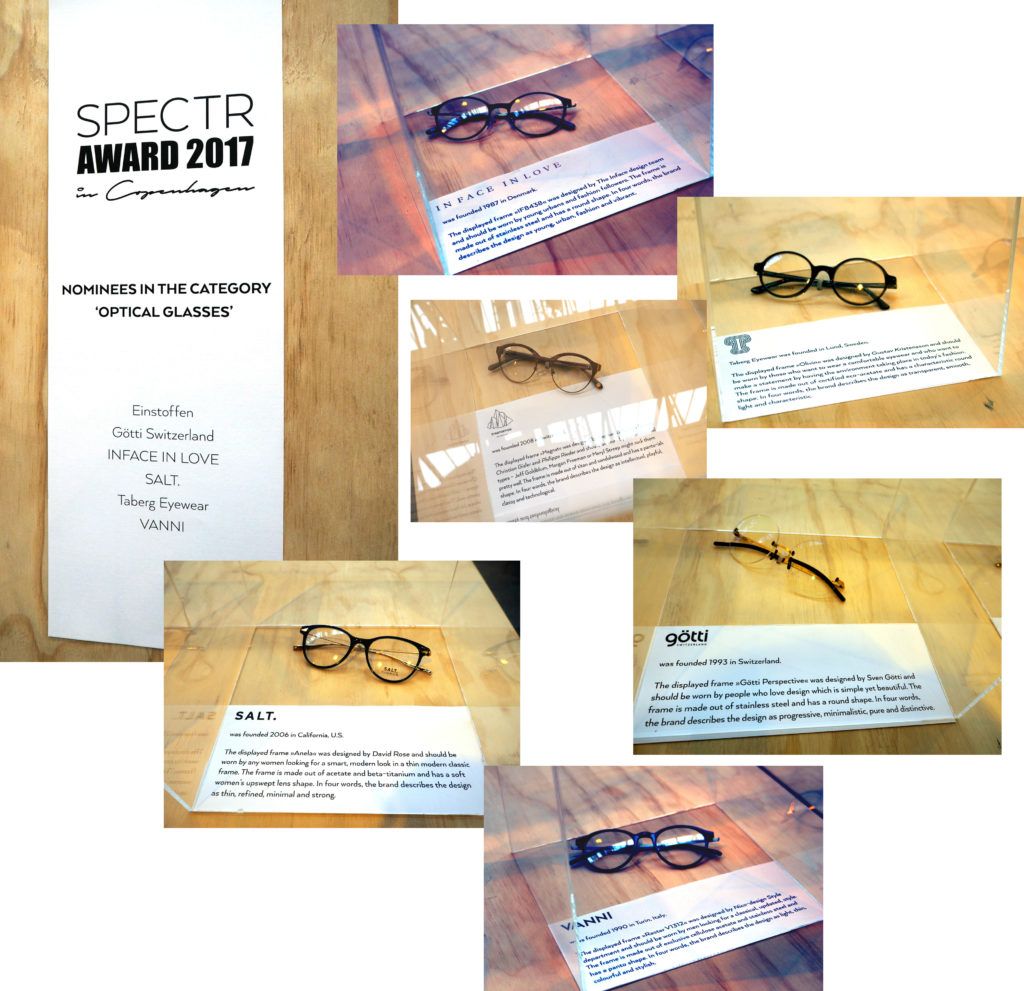 Nominees for sun: Entourage of 7, IC Berlin, Prodesign Denmark, Tom Davies, Vanni and Woow.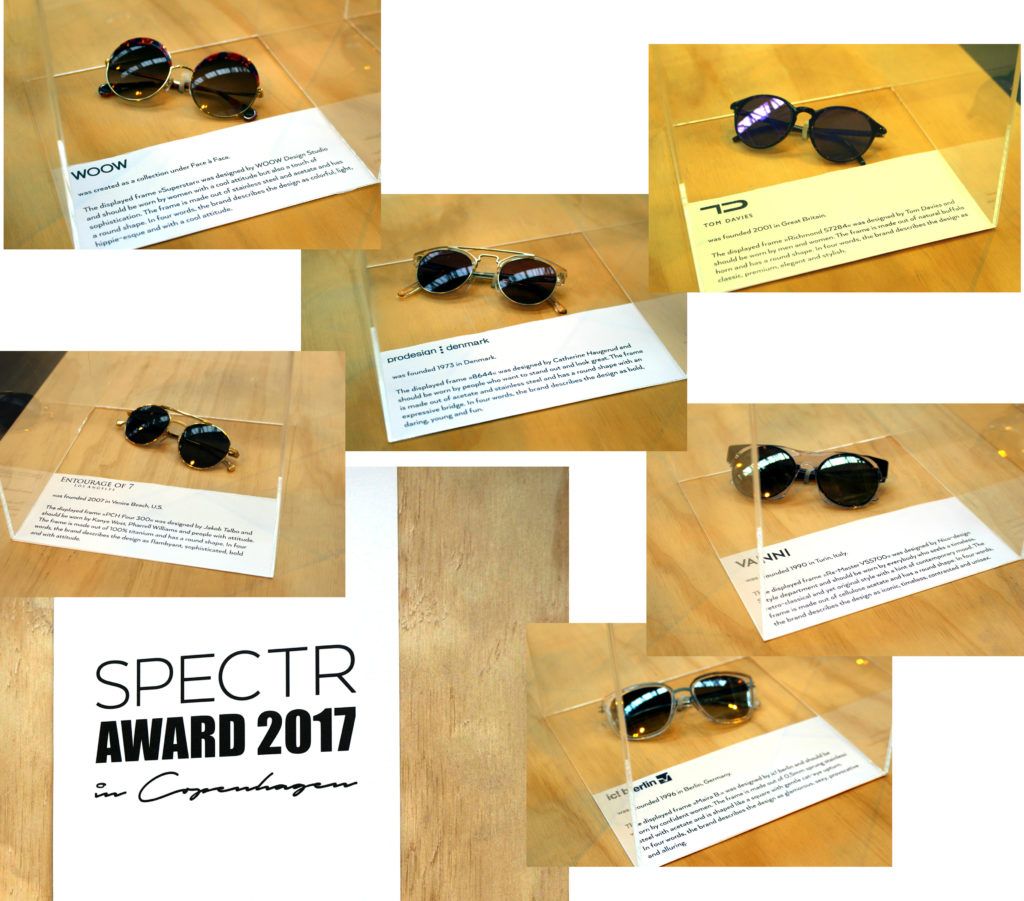 Let's start with the brands summary !!!
The American brand SALT., which as you can see we have become fans in a very short time thanks to the philosophy of the brand, the great quality of their glasses «made in Japan» and especially the people who are part of the SALT. staff that transmit and get that good vibe. Collection inspired by nature and the Californian lifestyle in its essence. «Thanks Ana and David for giving us so much love»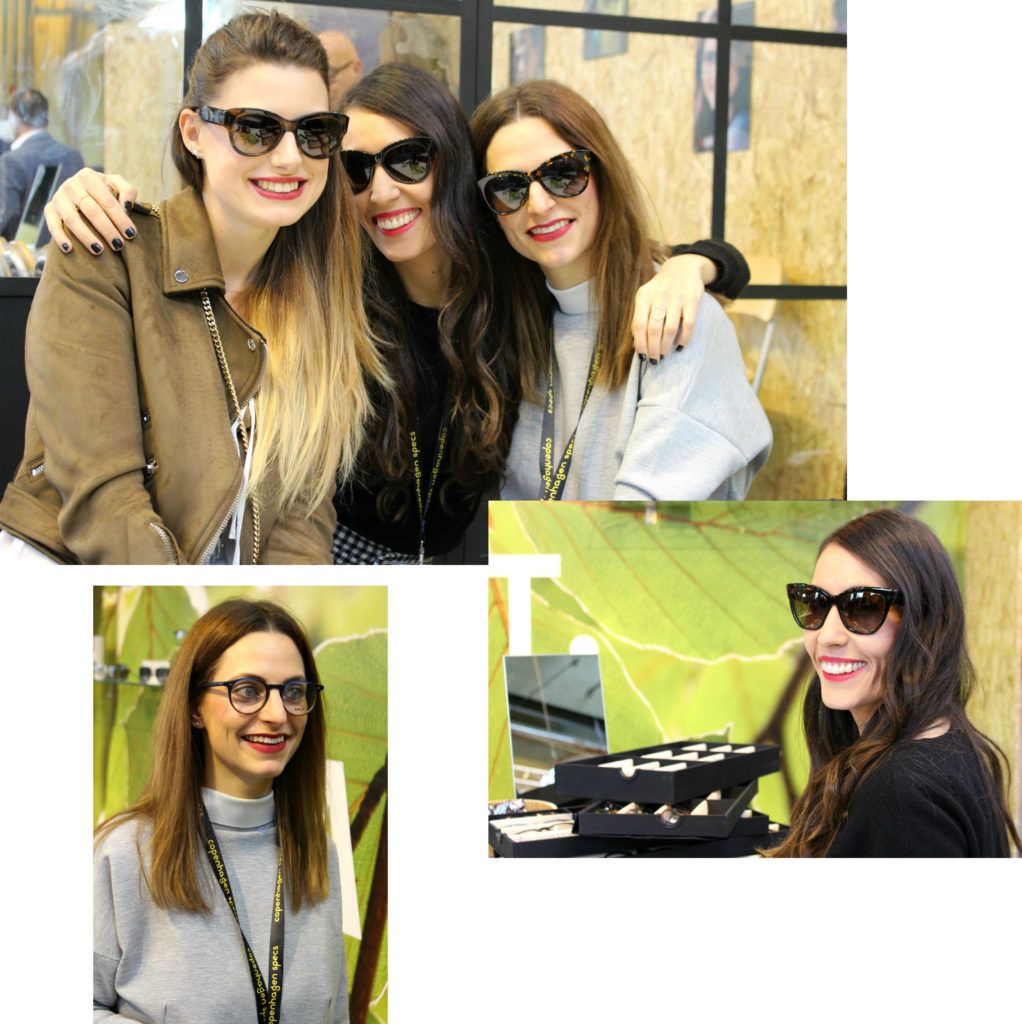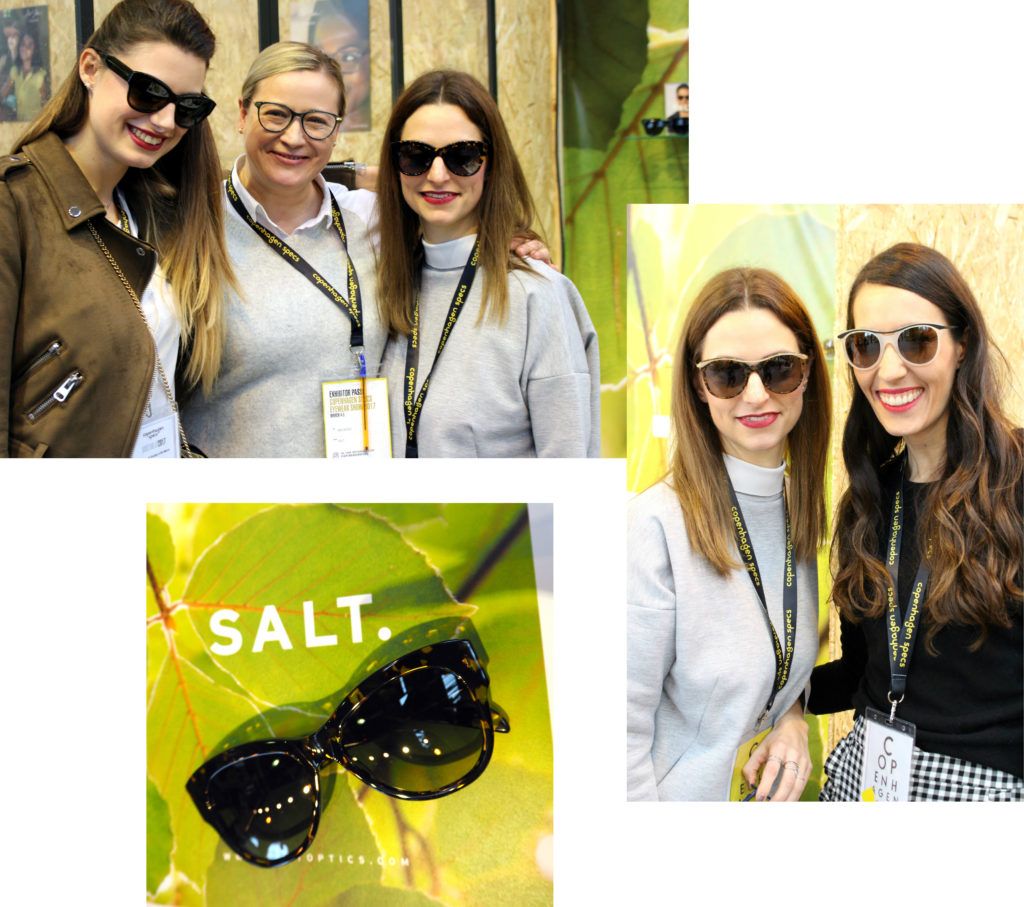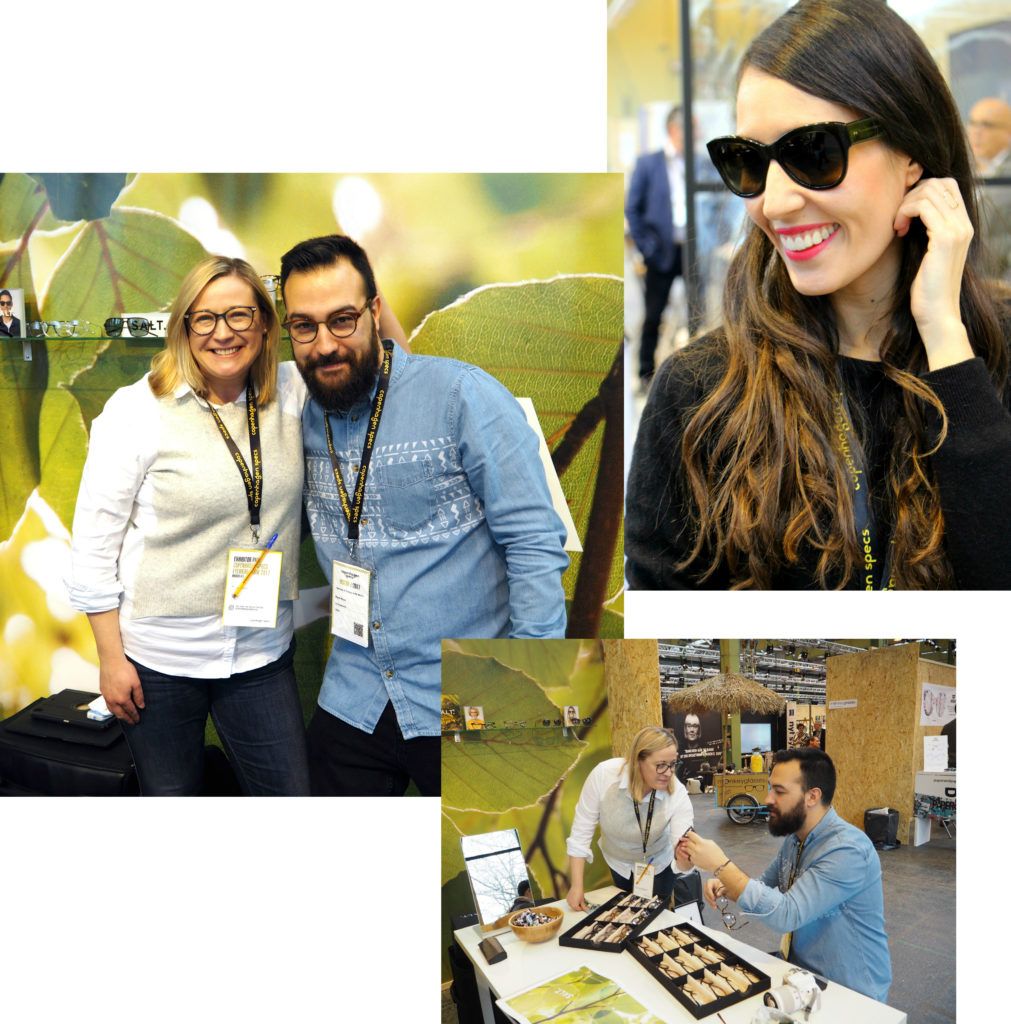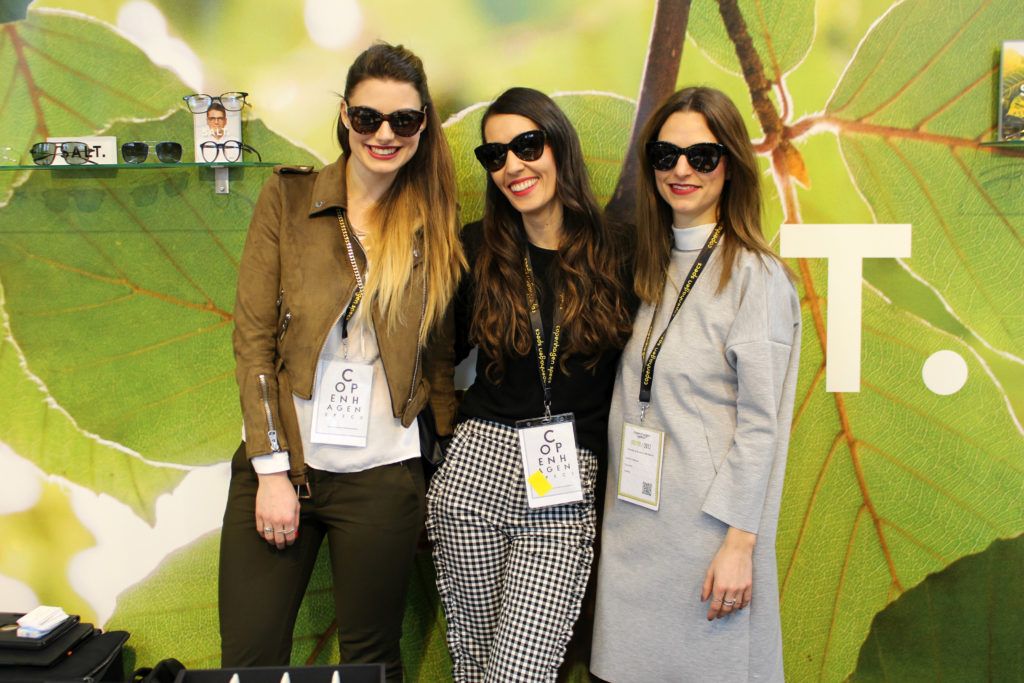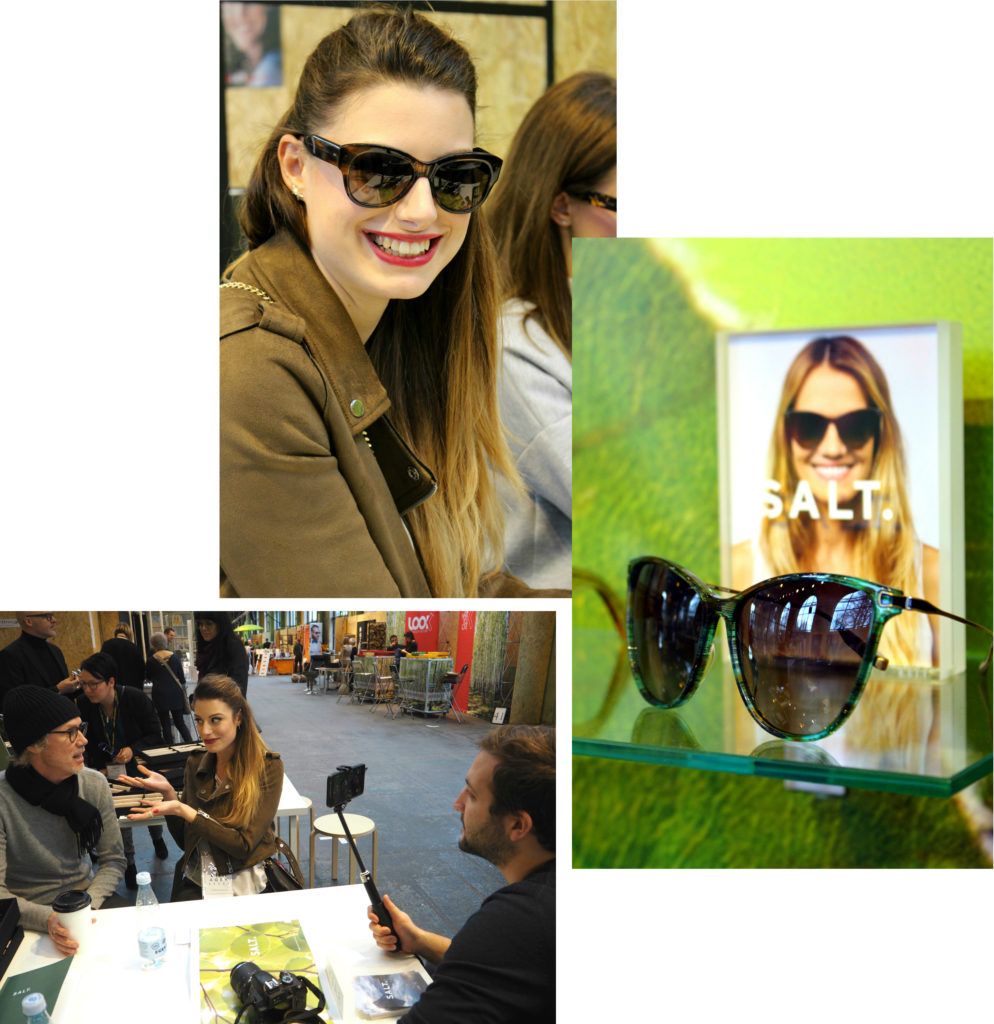 Mandatory stop to see the news of the Spanish brand PAPER & PAPER! You know that the brand from Zaragoza is one of our favorites for its originality. The new models and finishes complete an already extensive collection. We emphasize a round supermodel with double bridge that thanks to the finish in paper is simply spectacular and is available as much in sun as in optical.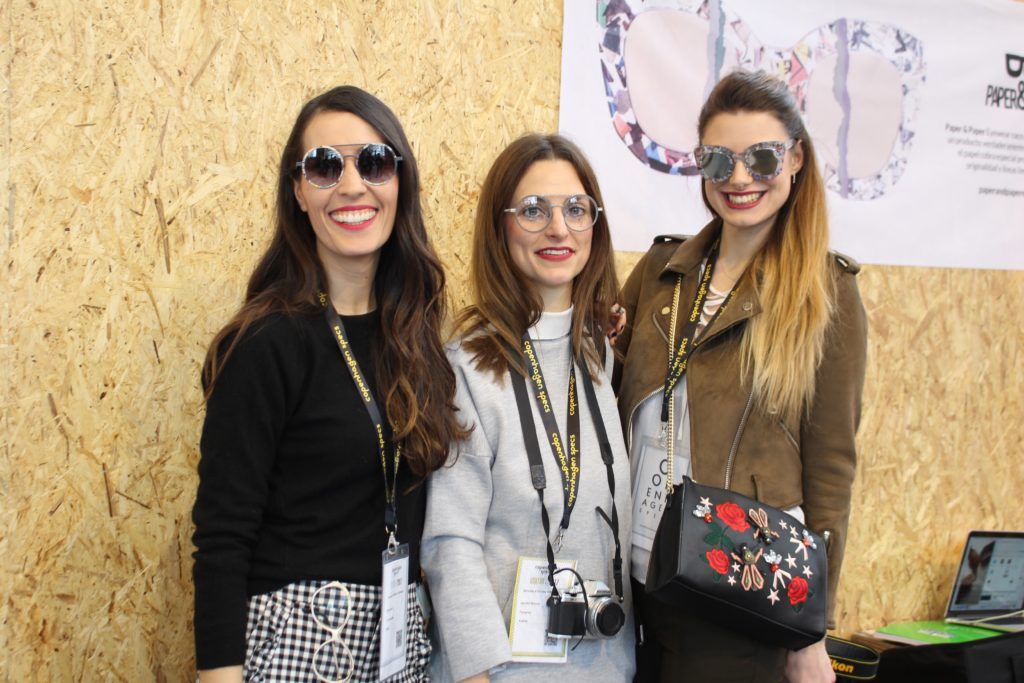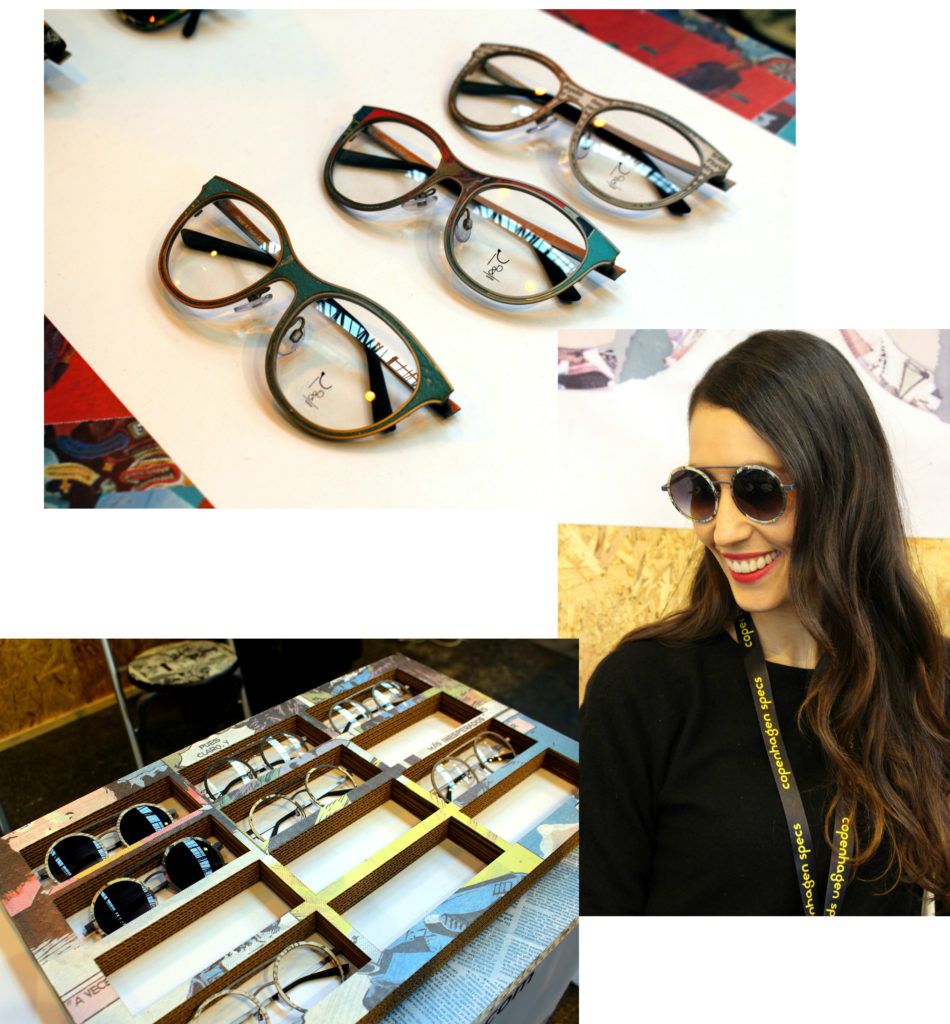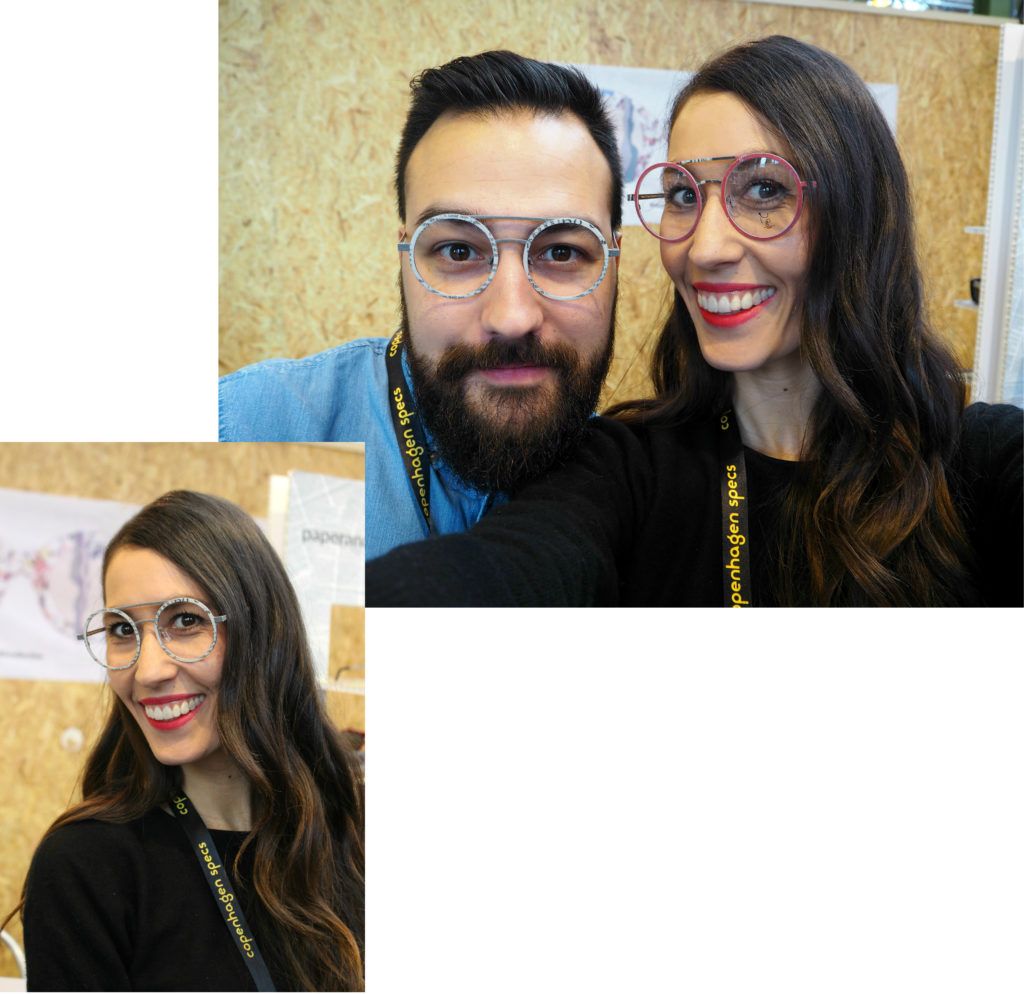 Another interesting thing about the fair is that this year, some conferences were organized for optical students of the University of Copenhagen. Different experts explained to the audience the different materials with which they can make glasses and their process of craftsmanship … in the images you can see David, designer of Salt., talking about acetate as a raw material to make glasses.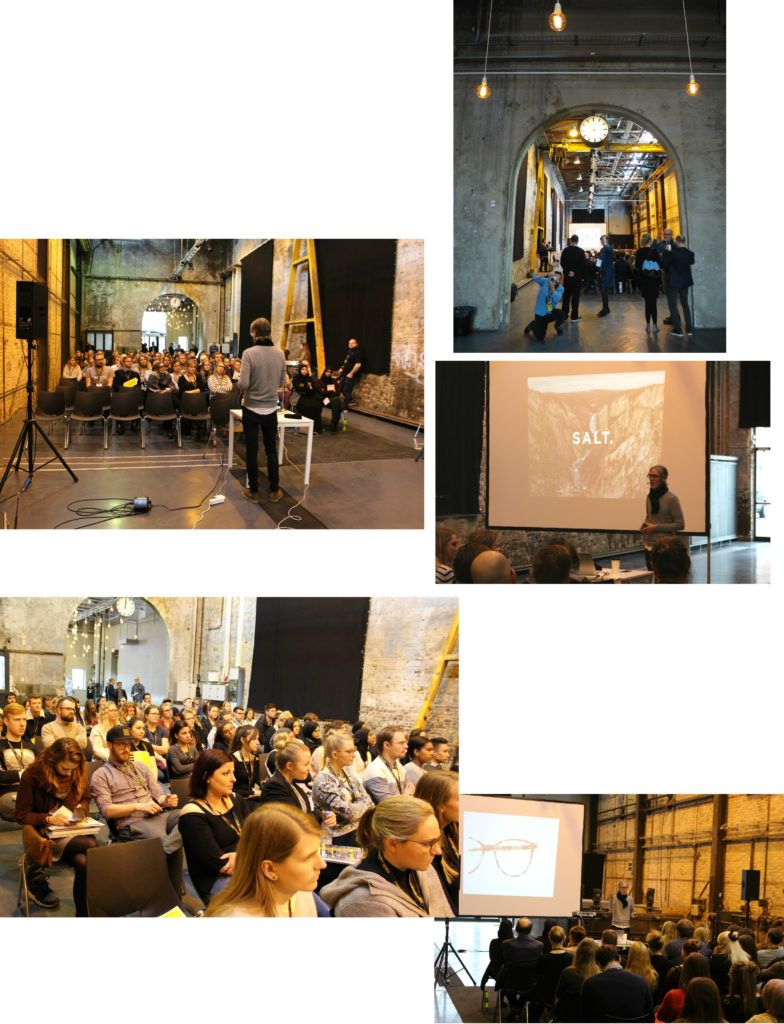 we continue…
The Catalan brand continues to be one of the most innovative companies in recent years thanks to the construction of its collection based on supermodels of all current trends, so that within its collection you will find an eyeglass that you fall in love with.

Those who know us know that ESSEDUE is one of our favorite Italian brands and is very easy to explain: we love the different acetates, original blends risky forms and high quality glasses … all this we find in the Italian brand with each novelty surprises us more and more !! just love it!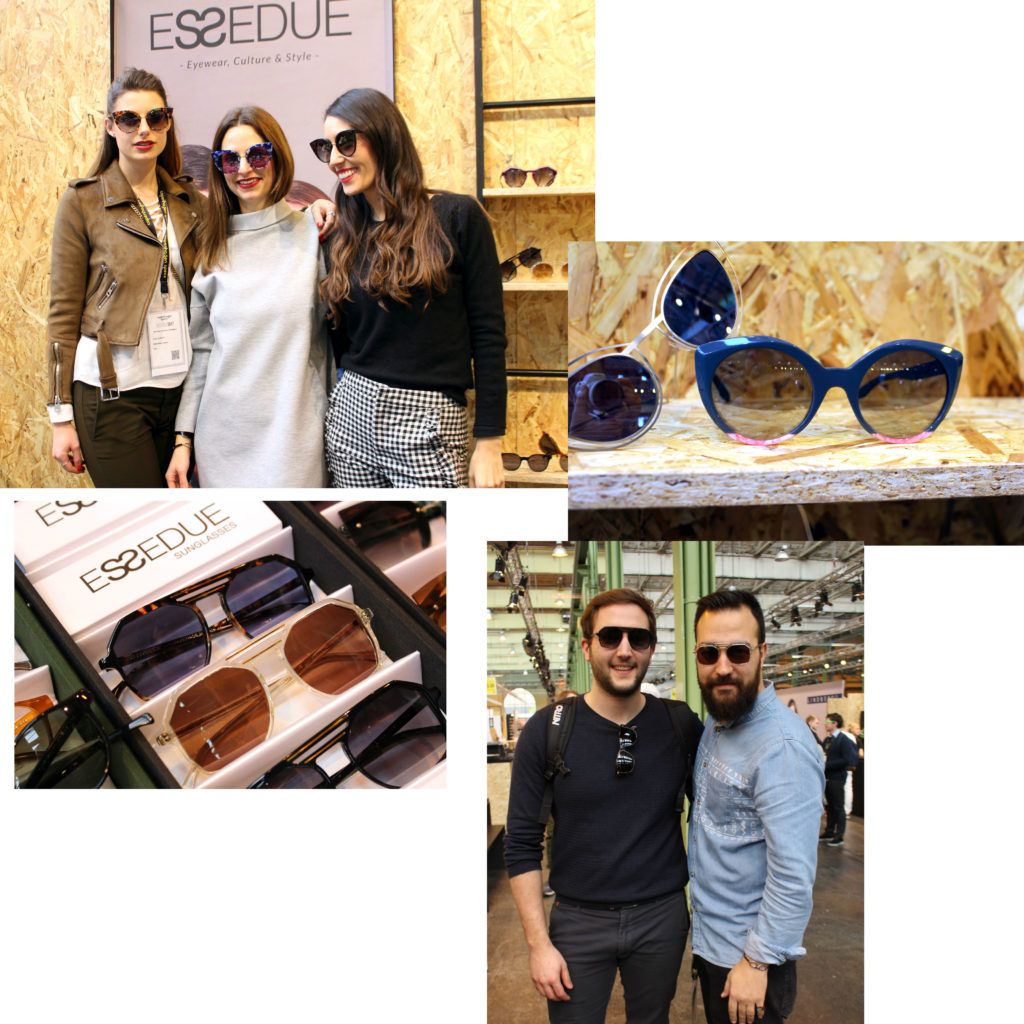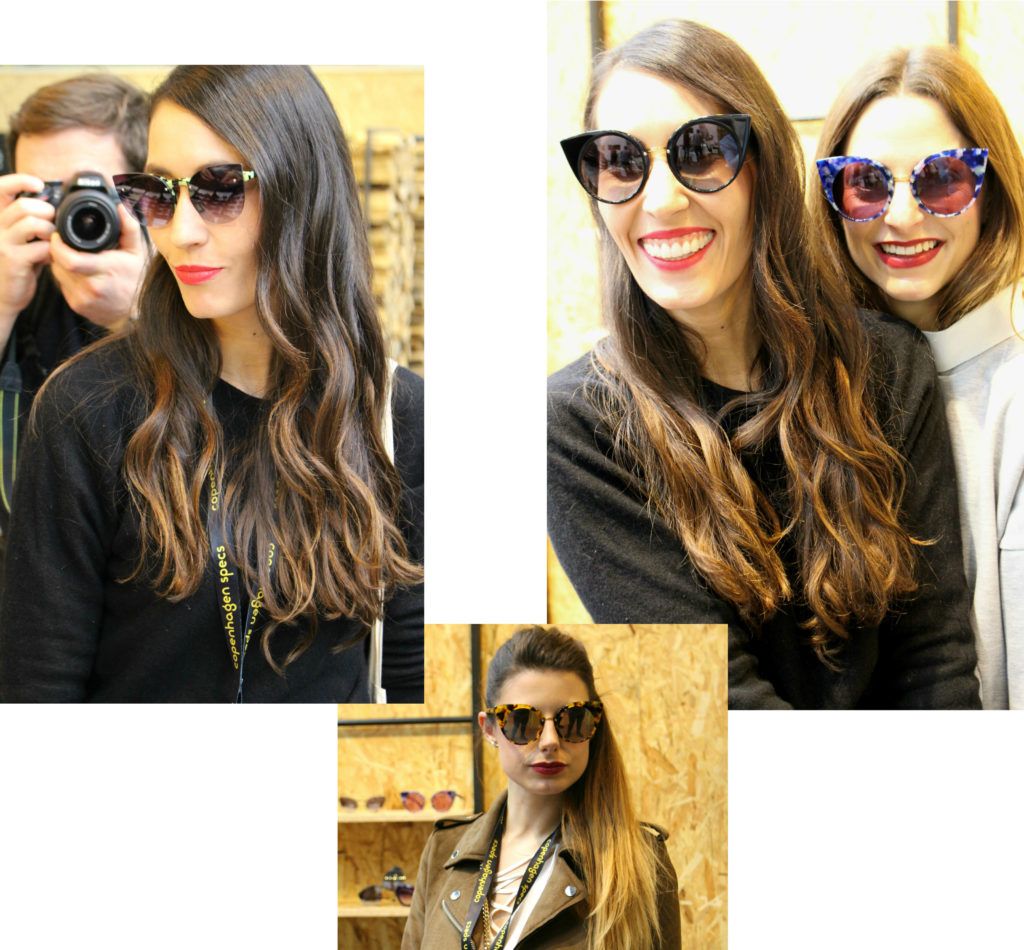 Kering, one of the fashion giants, has decided to take control of the manufacture of the glasses collections of its brands and return to the purest essence of quality, craftsmanship and independent design that took them one day to be at the most High and to dispense with the licenses to other multinationals that have done the opposite. That's why they have their place in Copenhagen Specs. We were able to see incredible glasses from several of his collections such as POMELLATO, STELLA McCARTNEY, GUCCI, SANT LAURENT, … etc the truth is that they are on the right way!


It is the first time that we could see the Swedish collection and tell you that we have been very surprised. Collection will inspire Sweden itself and the essence of the North of the country, its climate and its peoples. EOE are the initials of their founders Erik and Emilia, have wanted to print the Swedish character to everything they do, look at the styled profiles of their glasses, simply spectacular …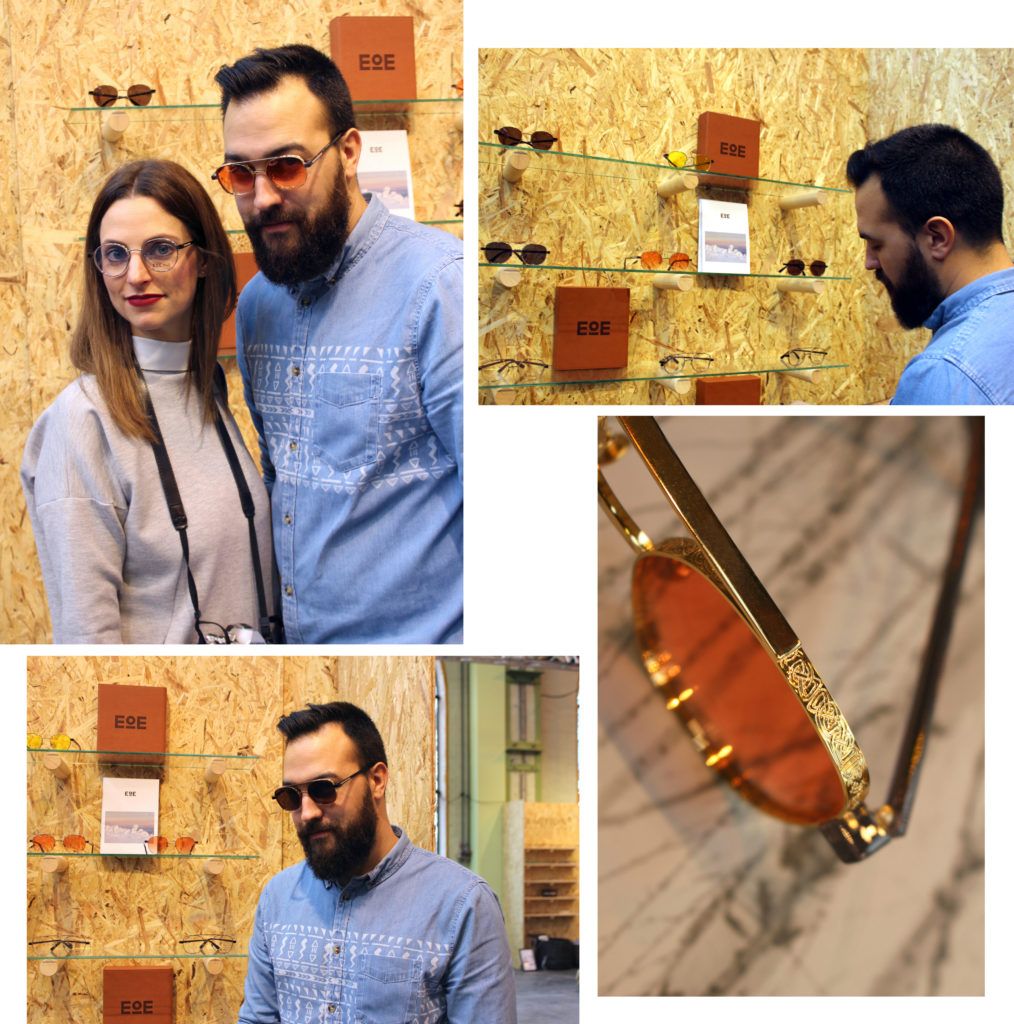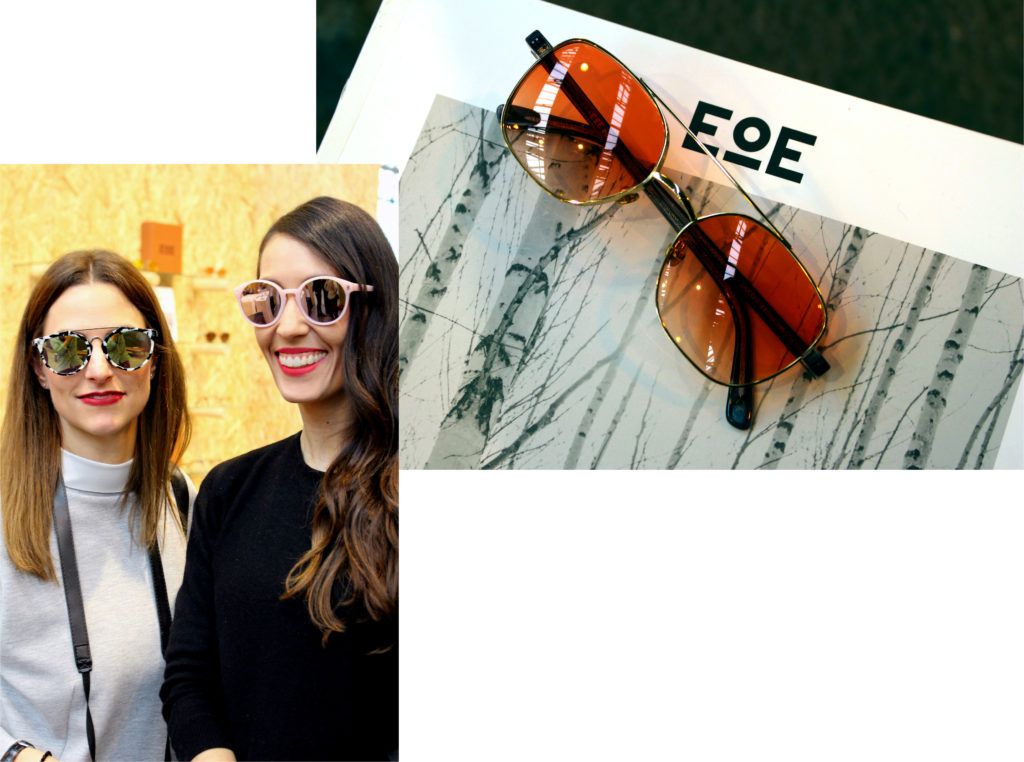 In the middle of the enclosure was his site Johan Danielsson, a young craftsman who does it all with his own hands using wood to make his glasses and taking to the fair a bit of his workshop to see how he make their glasses one by one. Wery cool pleasure!!
The Italian brand could be defined as pure titanium. They only make glasses of titanium with a marked own style that makes this one of the most successful collections of the moment and the truth is that you only have to see the round model SLOT, one of its limited editions with to get trapped.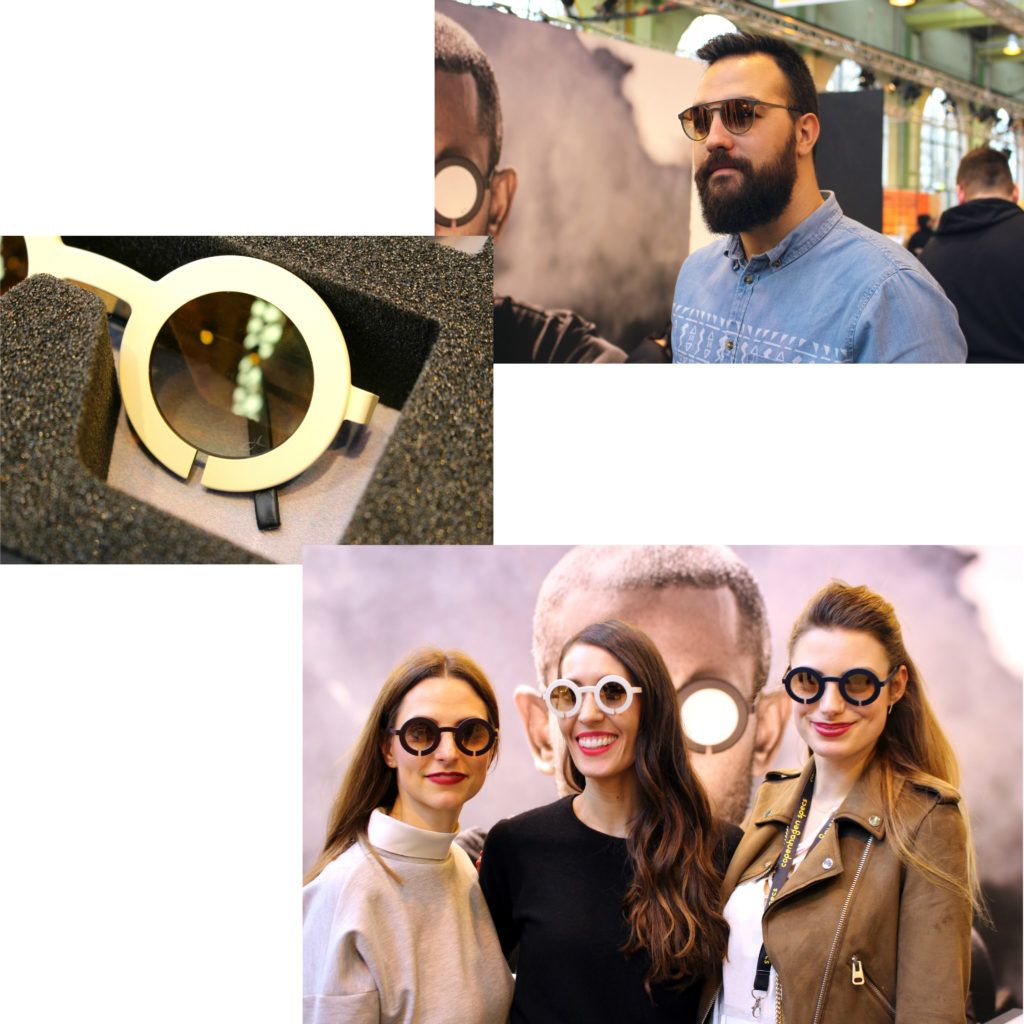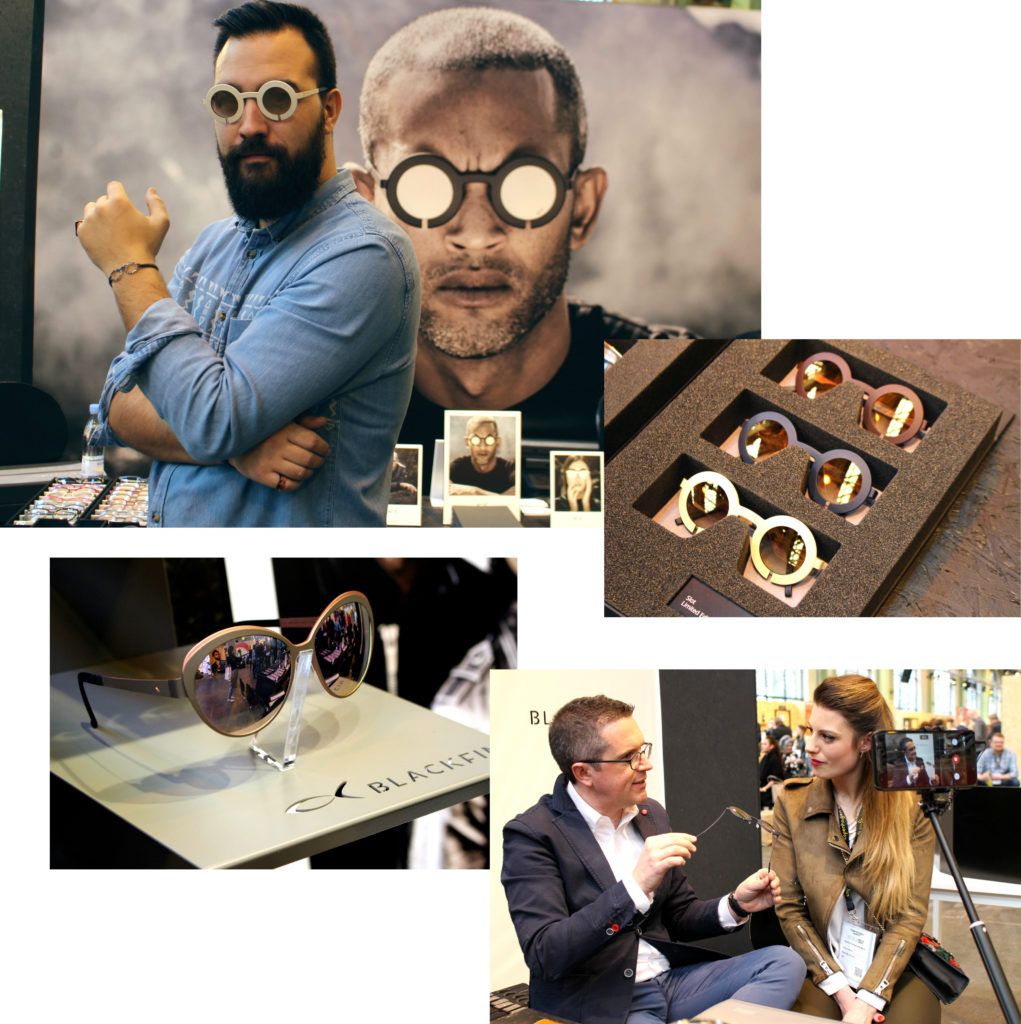 We really wanted to see this Australian firm of luxury eyewear that was born in 2003 to make glasses well made and original. Mixing different materials like acetate, metal and buffalo horn AM is one of the most beautiful and original collections. They have associated with the prestigious brand of ZEISS lenses to make a limited edition that will not leave anyone indifferent.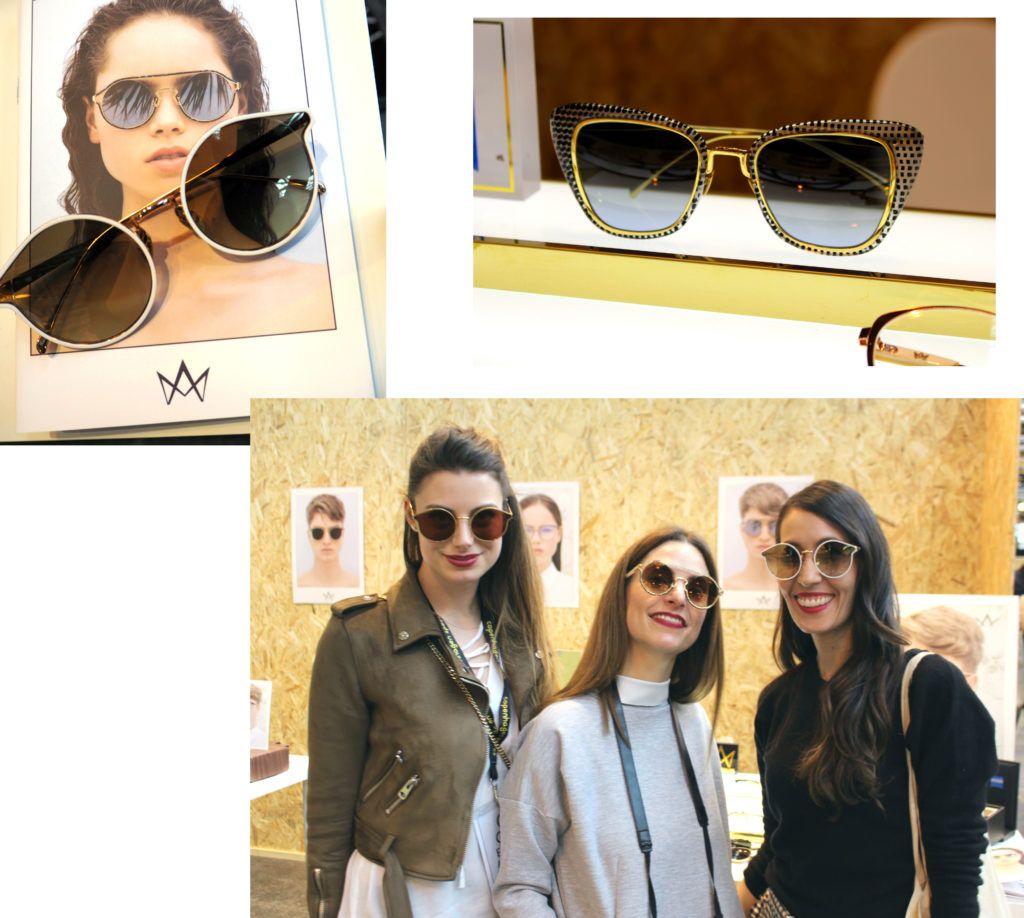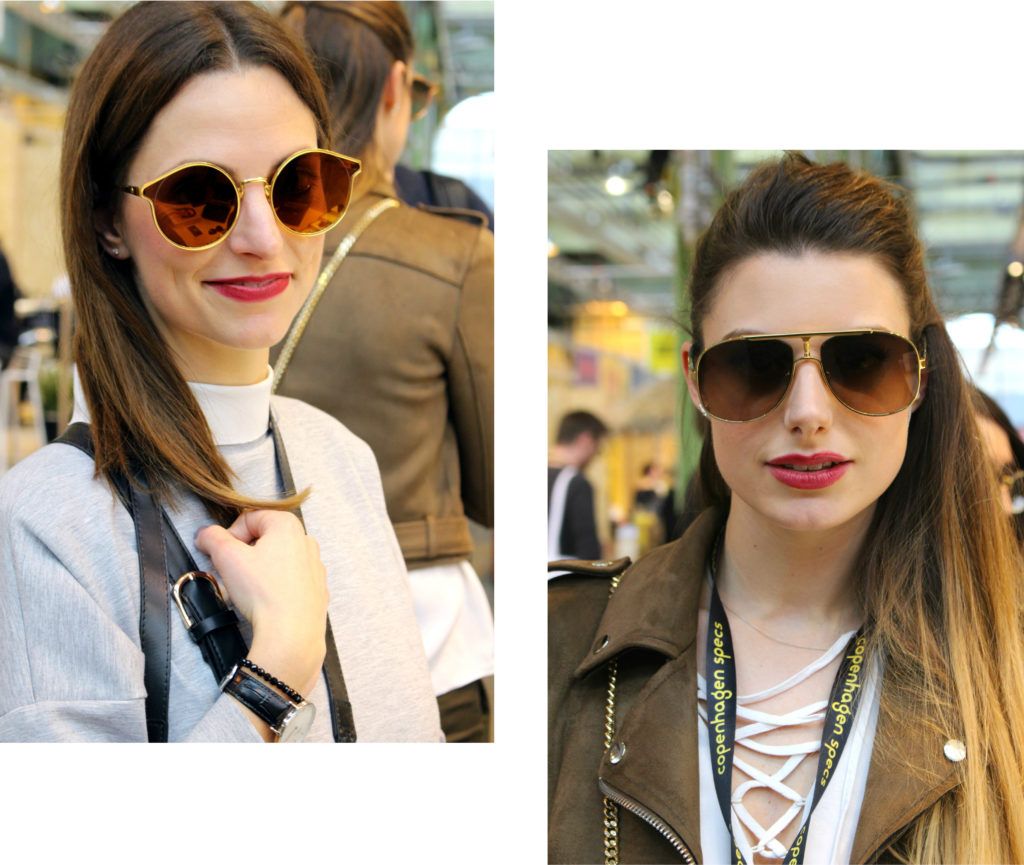 Of course, the AGATHA RUIZ DE LA PRADA booth was one of our obligatory stops to spend a very fun time thanks to the joy of their glasses, you know that color is the definition of this collection that year after year is renewed. Apart we could see some glasses from the collection of GUY LAROCHE, look at the last photo that luxury glasses (each one carries a color !!)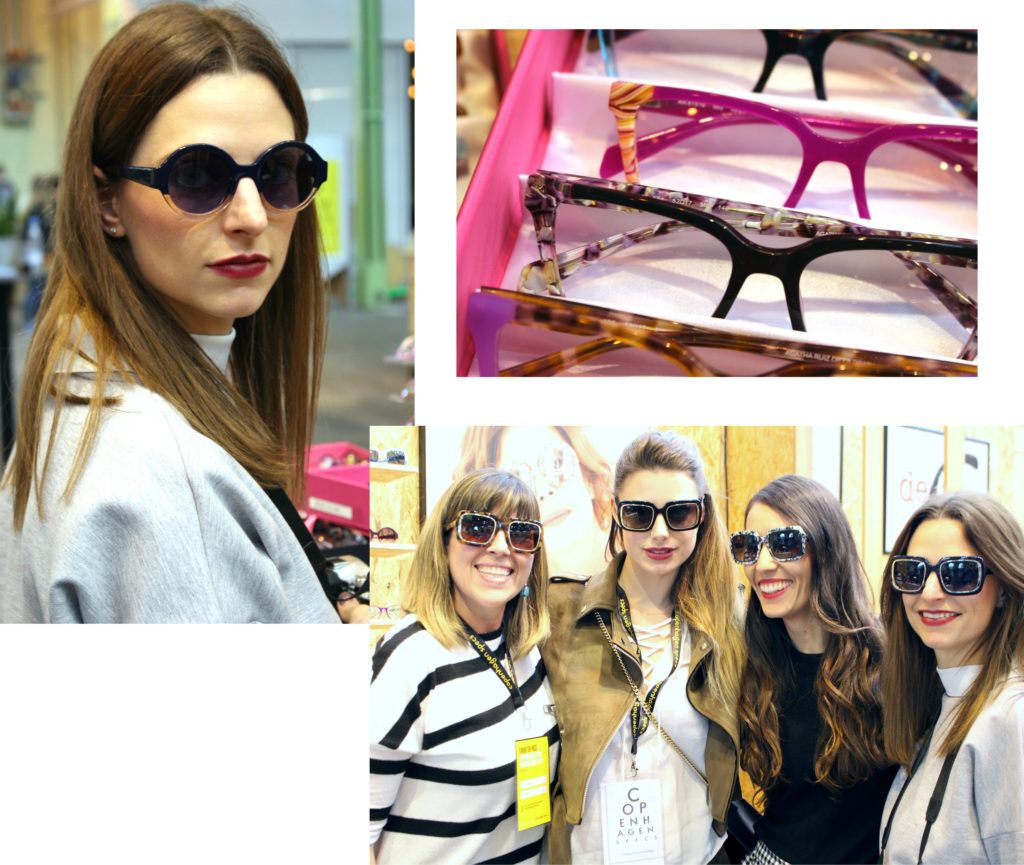 PLM is the most original French collection for women we have ever seen. Their glasses are colorful, original and distinct that accentuate the feminine traits in their maximum essence. Made by hand in Normandy it is impossible not to get lost in so many shapes and colors. Also Christophe and Pascale made us have a great time!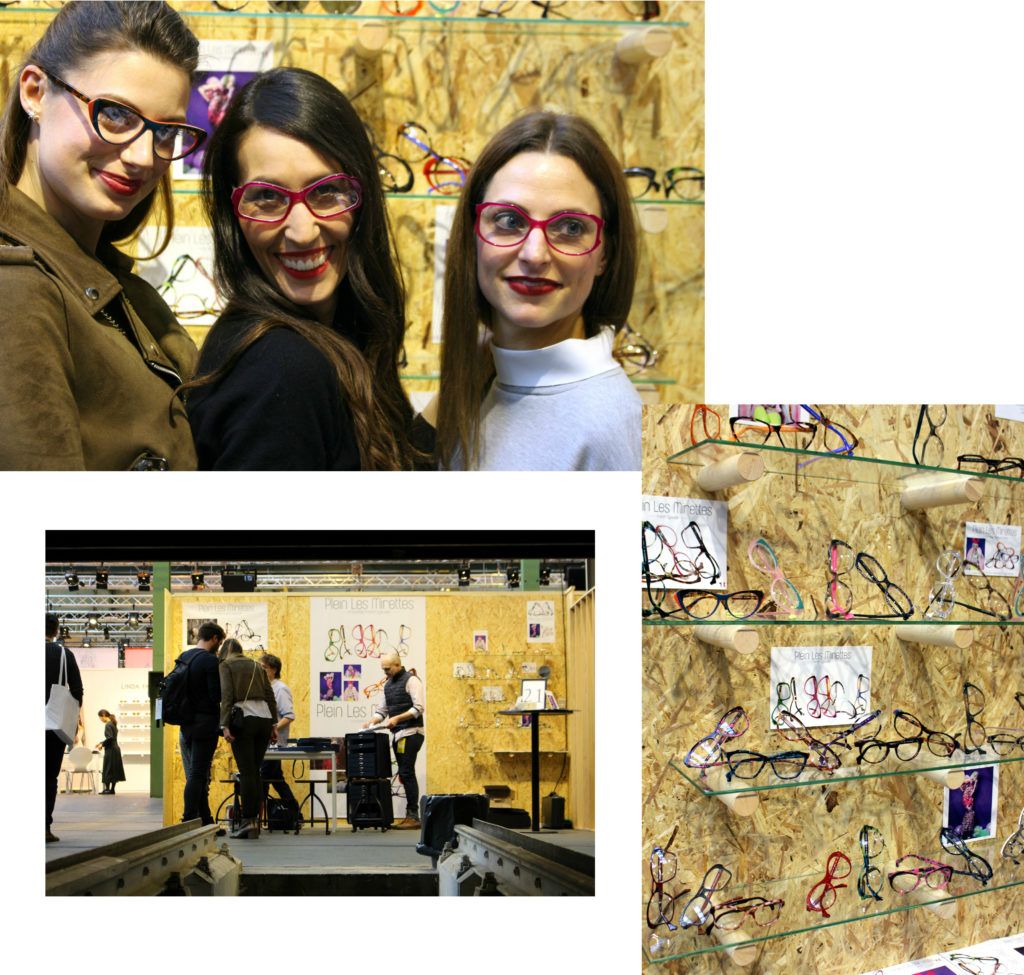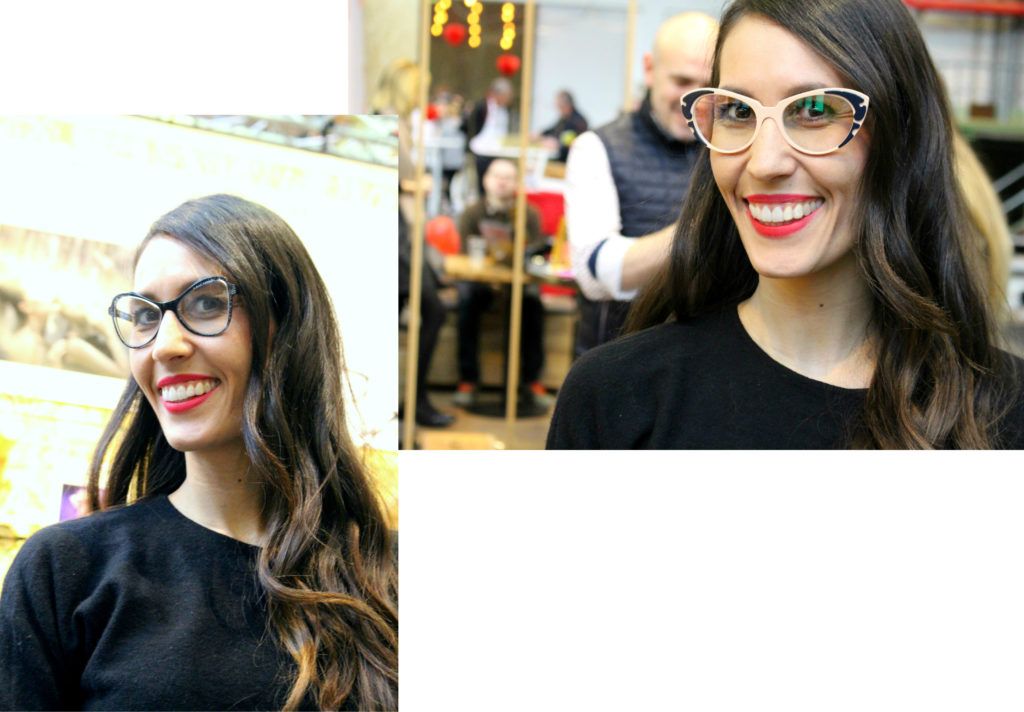 KOMONO is a brand born in Belgium with two young entrepreneurs looking for a minimalist and modern aesthetic in their collections of glasses and watches. We want to highlight a capsule collection with the African multidisciplinary artist BALOJI and based on the African green malachite mineral, result in incredible models with an exclusive aesthetic …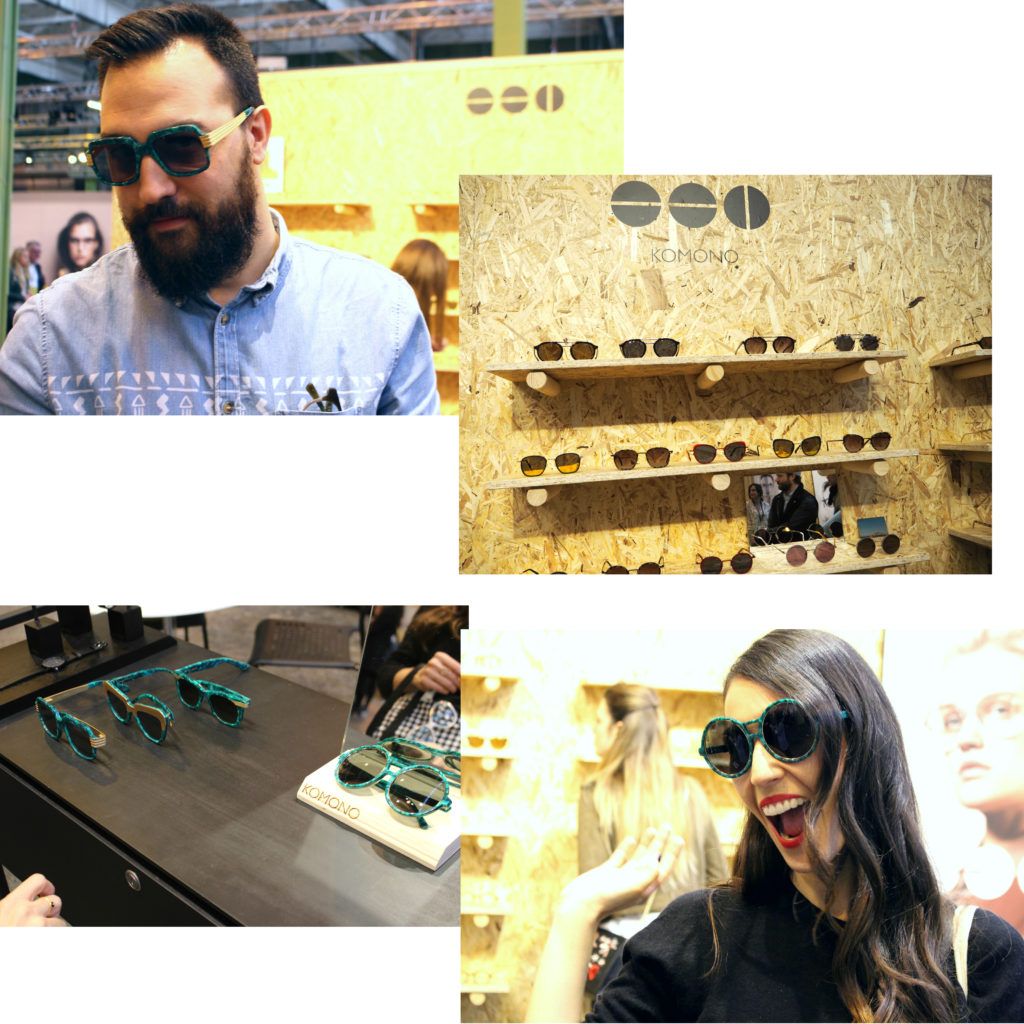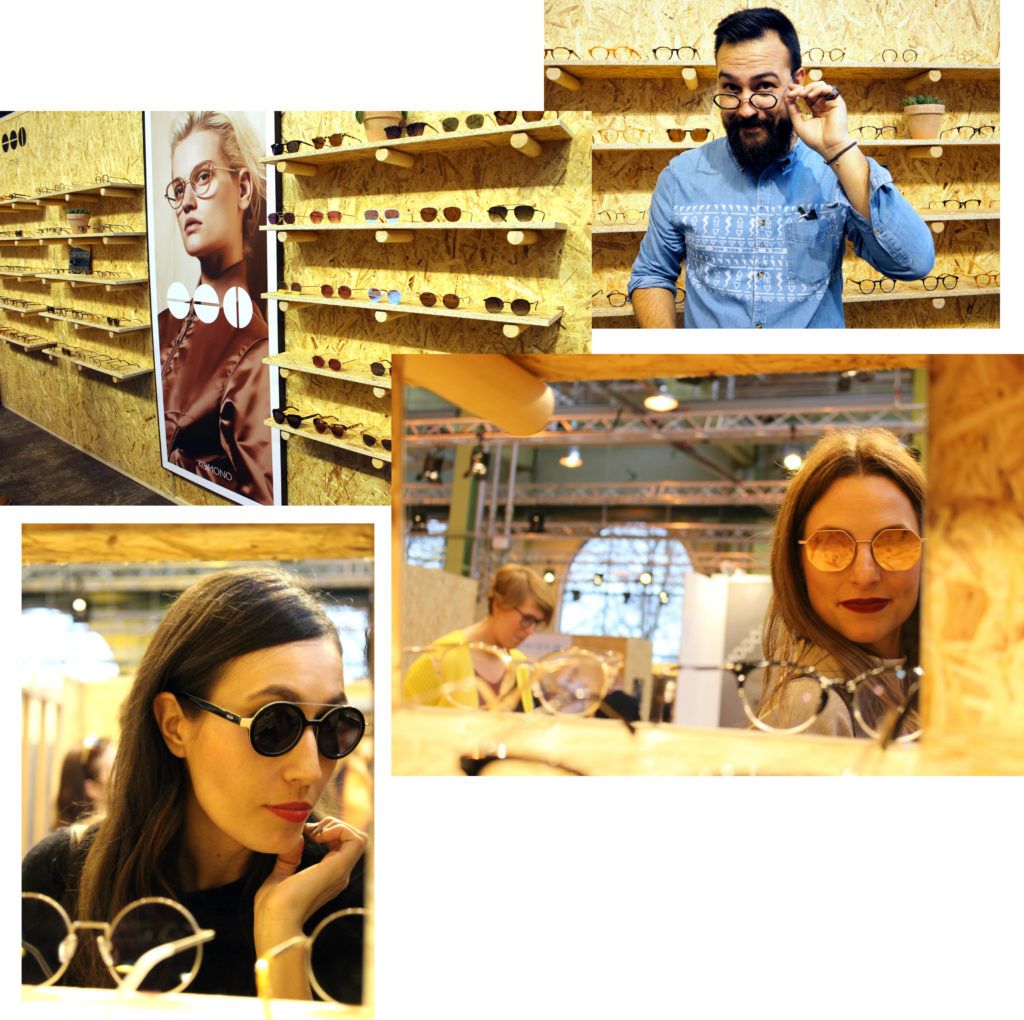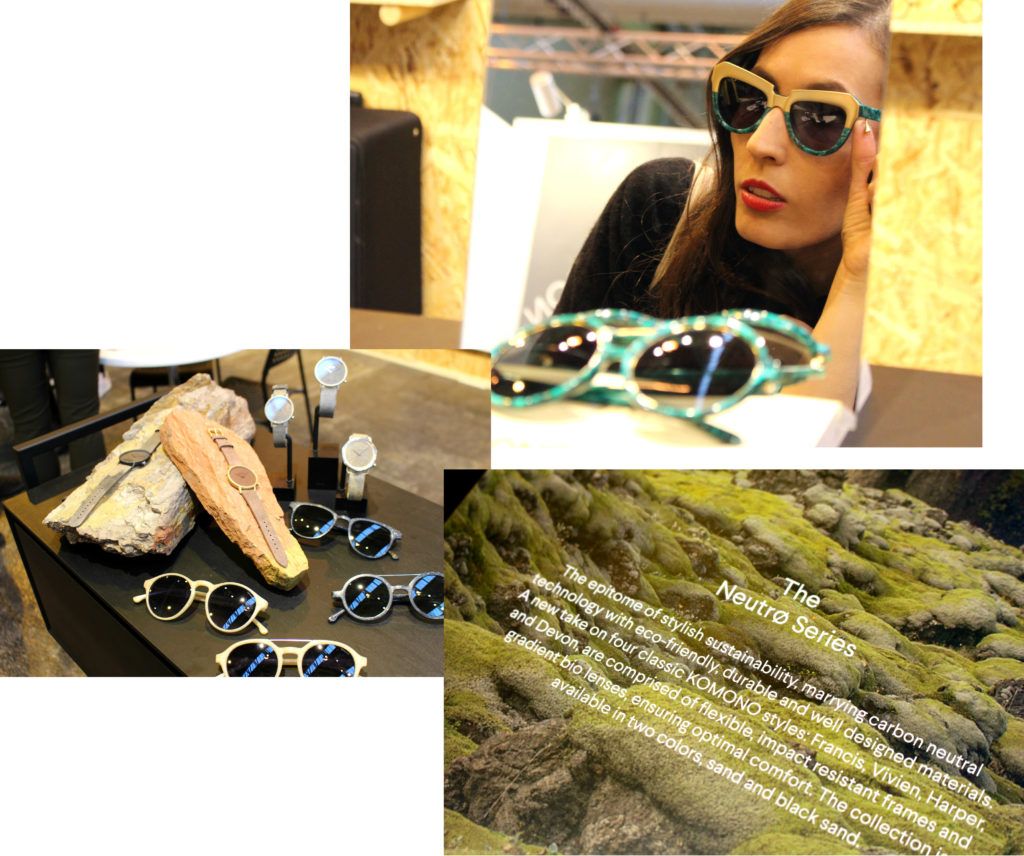 Today we finished our summary of brands with CARLOTTAS VILLAGE a Danish collection that we had already talked about in our report of SILMO`16 when we show you the prototypes of the first titanium glasses printed in one piece that is already a reality in the collection . CARLOTAS VILLAGE is much more, its collection is totally «made in Japan» mixing models of acetates unique and beta-titanium. It is totally incredible a ultra-limited collection to a single piece by model making it only exist that spectacle for one user: «Just you 1/1». Incredible!!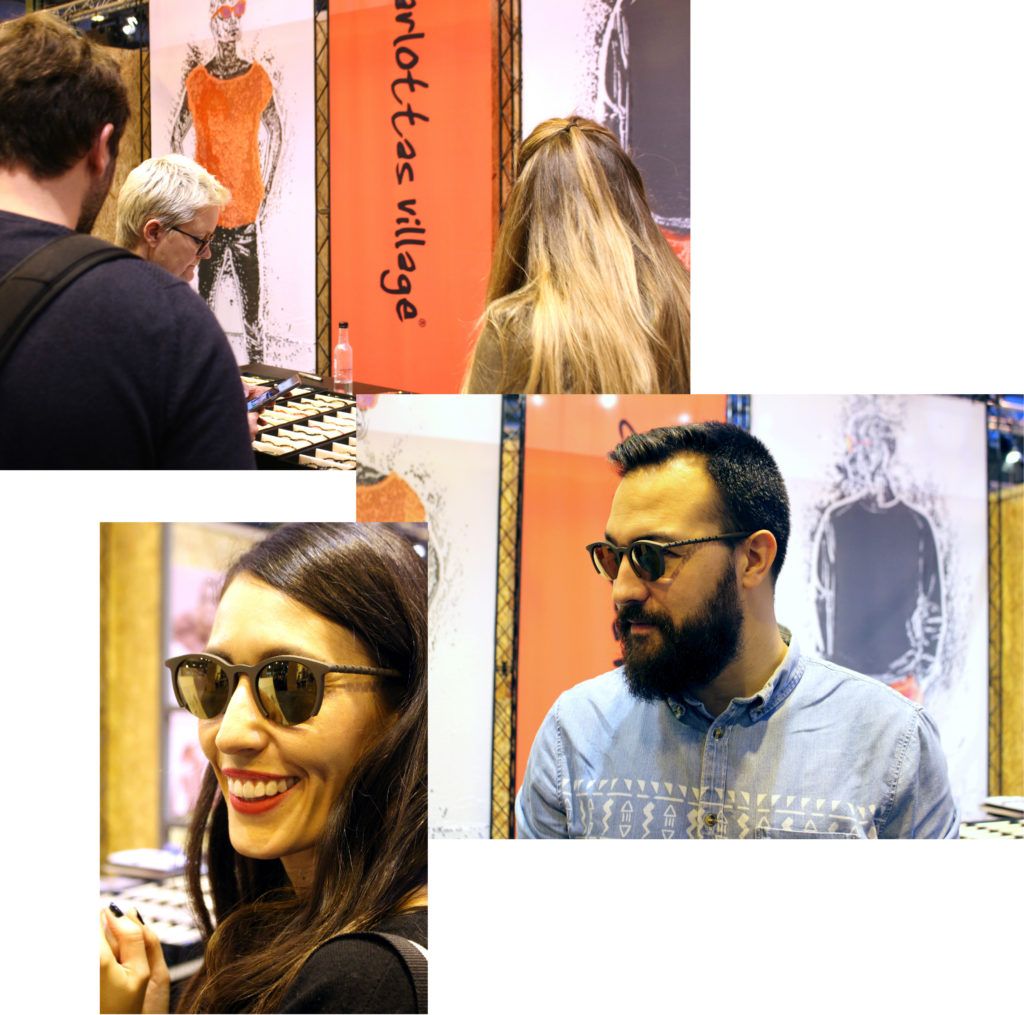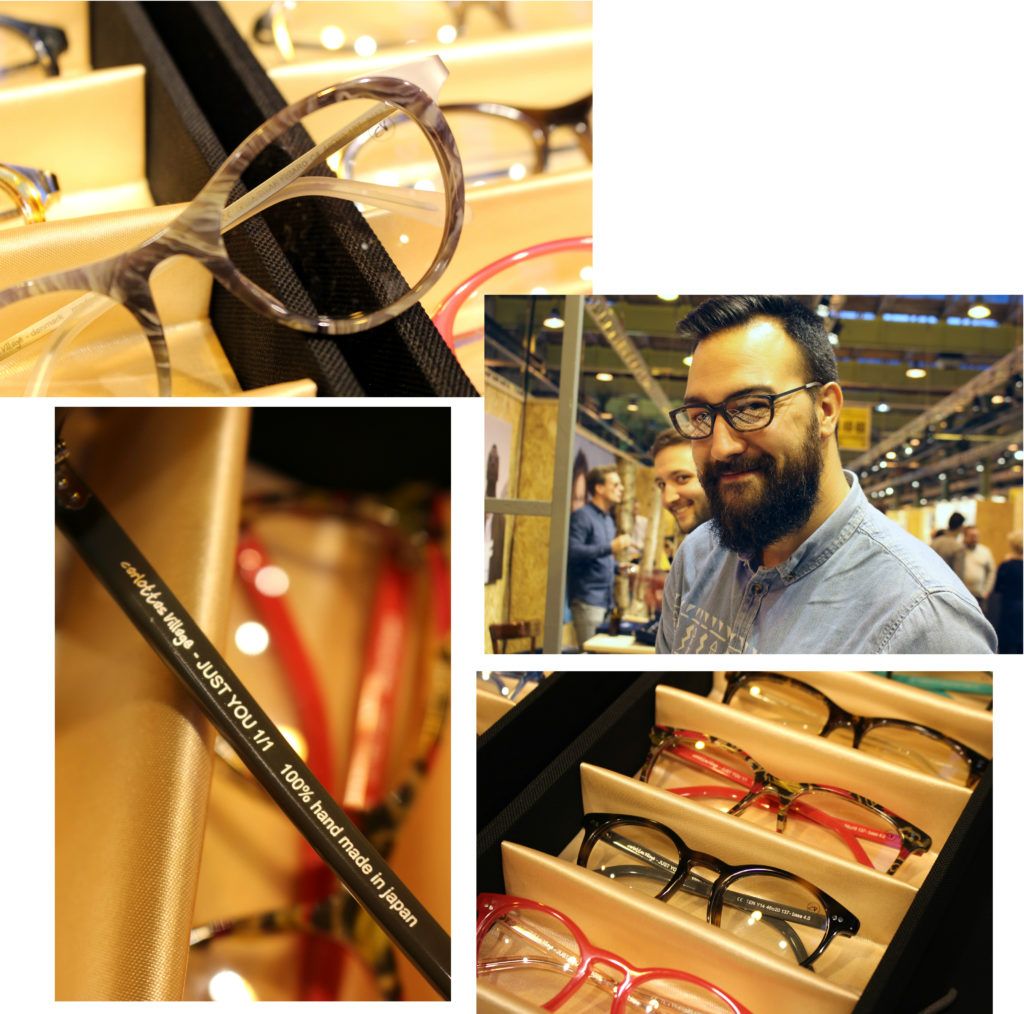 SPECTR AWARDS DELIVERY
The promised is debt and if at the beginning of the report we tell you wich brands were nominated, now it is the turn of the awards ceremony made by Astrid of Spectr Magazine and Morten organizer of the event.
The winner of sunglasses was……. VANNI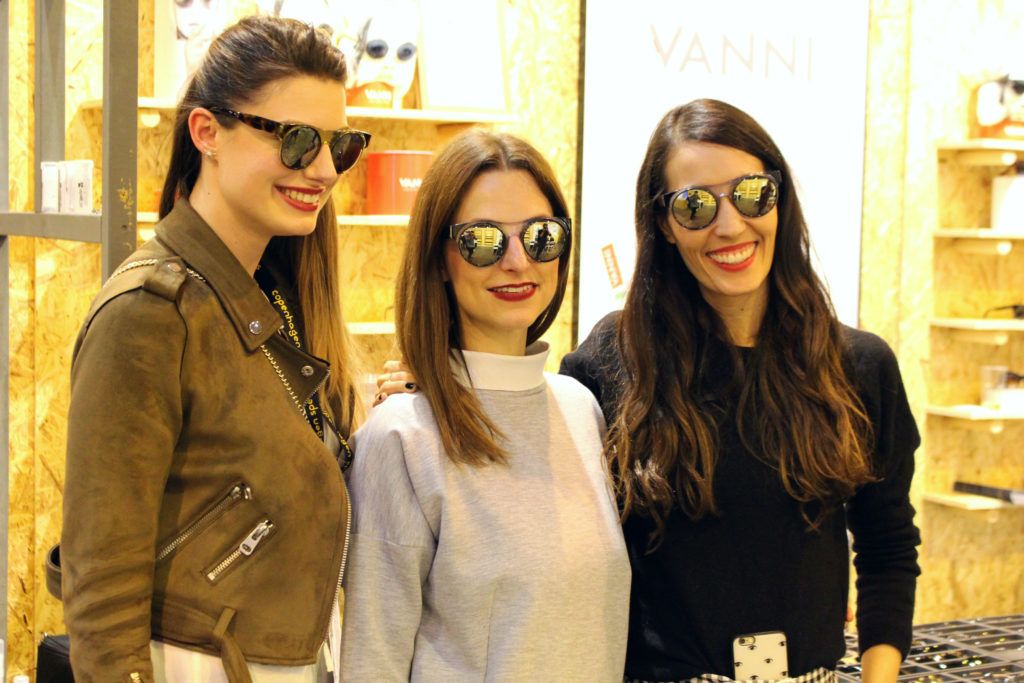 Giulia, Jennifer & Nuria with the Vanni winner!!
And the winner for the optical frame was for the ANELA model of the American brand SALT. …
Congratulations to the winners !!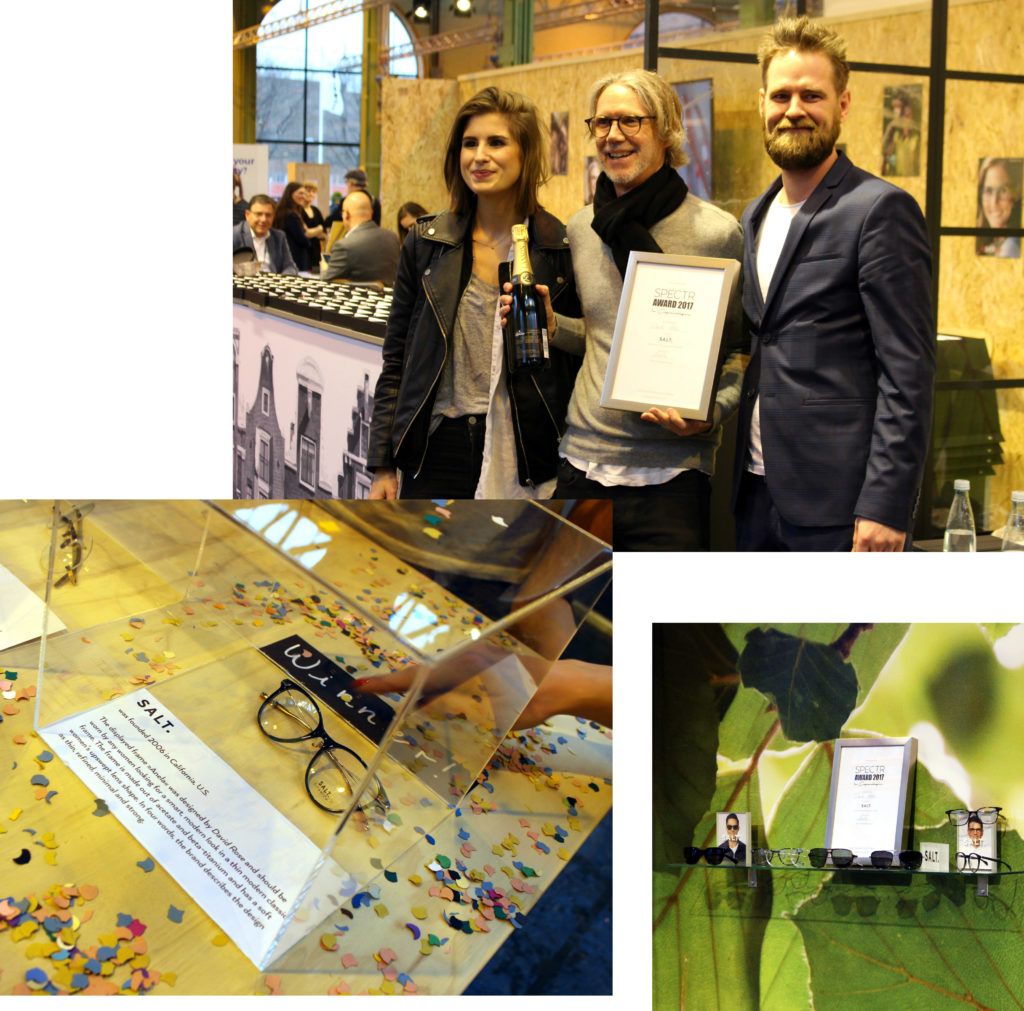 Good!!  The summary of the first day of our trip to Copenhagen is finished!!. As usual, every year a dinner for exhibitors is organized in a super-cool restaurant in the city where we were finally able to relax a bit. Until the next delivery !!!!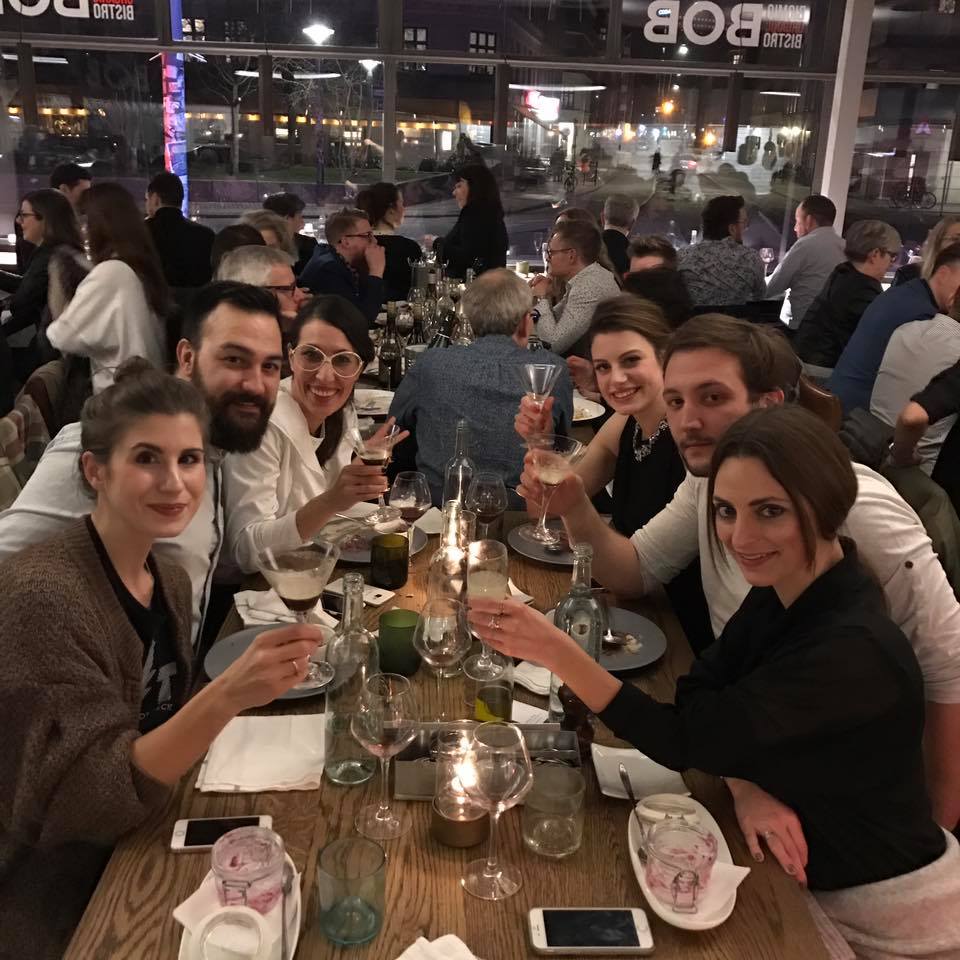 🙂 THANK YOU SO MUCH 🙂
Click to→ SPANISH