Hello everyone, you know that last month we were in Copenhagen (CPH) to attend the largest optical event in Scandinavia: COPENHAGUEN SPECS. This fair is characterized by supporting the most independent part of the industry in a unique way. The uniformed aesthetics of all stands makes this event have a different essence than usual transforming an old railway workshop an event recognized worldwide. Given the success of this format, this year there will also be a second meeting of the fair in Berlin in mid-October, we will be very attentive!
Hola a todos, sabéis que el mes pasado estuvimos en Copenhague (CPH) para asistir al mayor evento de óptica en Escandinavia: COPENHAGUEN SPECS. Esta feria se caracteriza por apoyar a la parte mas independiente de la industria de una manera única. La estética uniformada de todos los stands hace que este evento tenga una esencia distinta a lo habitual transformando una antigua nave de ferrocarriles un evento reconocido a nivel mundial. Dado el éxito de este formato, este año además se celebrará una segunda cita de la feria en Berlín a mediados de Octubre, estaremos muy atentos!!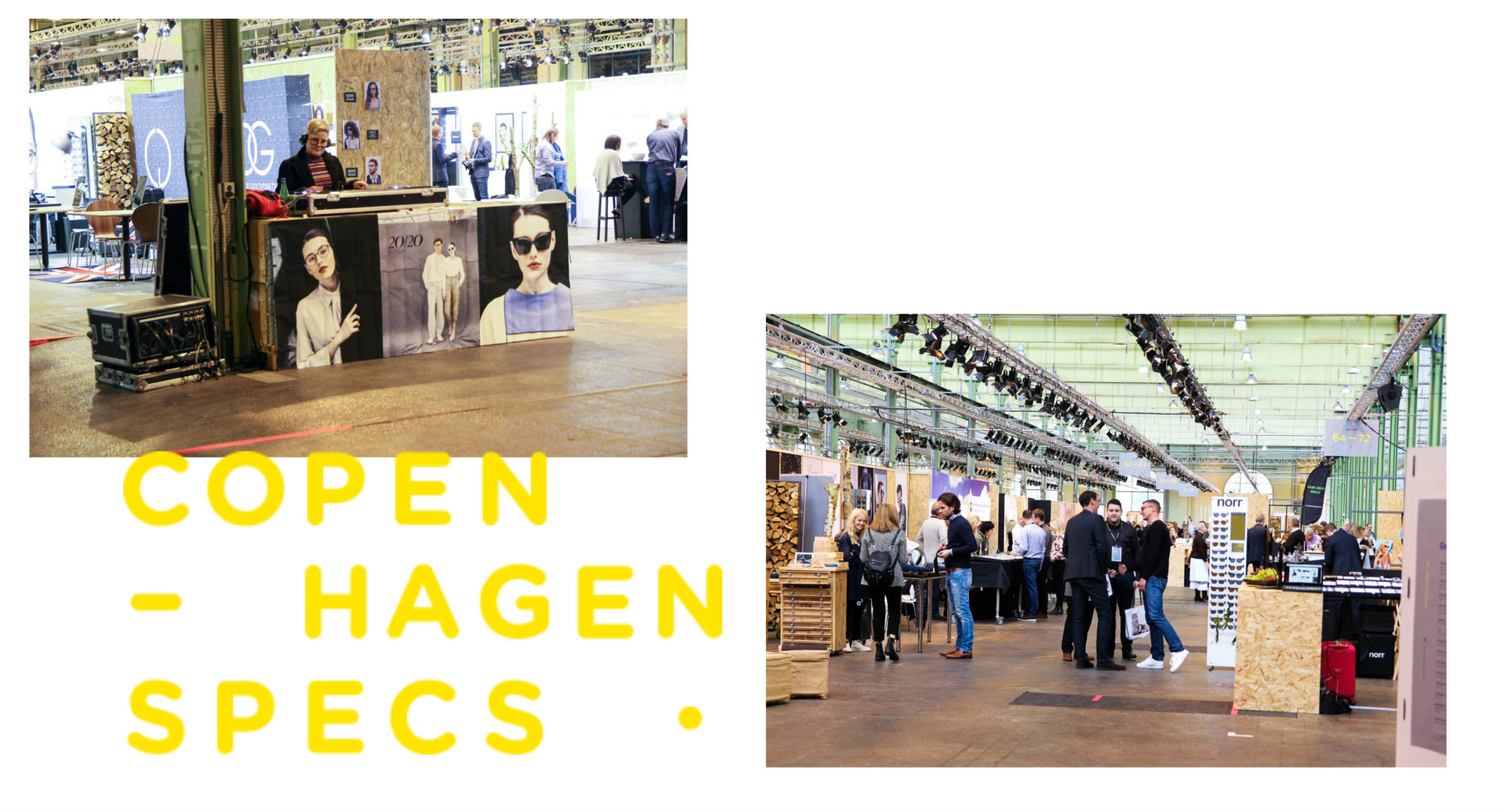 This is the second year that we attended CPH, we want to thank Morten Gammelmark, organizer of the event for betting on the movement «Eyewear blogger» and of course for giving birth to one of the most special events of the year.
Este es el segundo año que asistimos a CPH, queremos dar las gracias a Morten Gammelmark, organizador del evento por apostar por el «Eyewear blogger» movimiento  y por supuesto por dar a luz uno de los eventos mas especiales del año.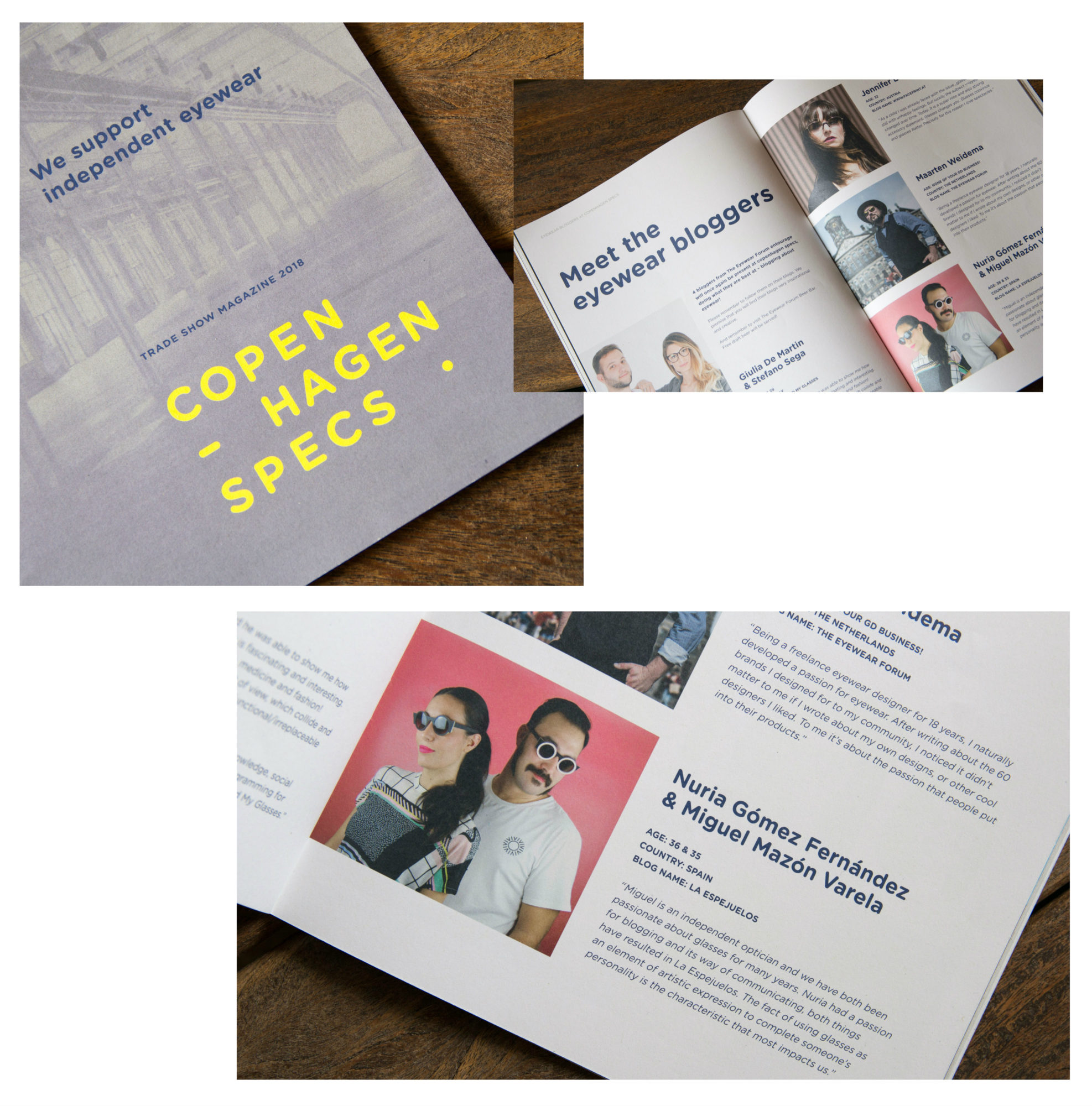 CPH comes after other events such as Silmo, Opti and Mido, where everything happens very quickly and with great stress, CPH for us is a good way to see things in a relaxed way, share experiences with the creators and be with our friends bloggers , therefore it is a pleasure to be able to attend being the final culmination of this first round of fairs of the year.
Well we start the summary of brands that most caught our attention:
CPH llega después de otros eventos como Silmo, Opti y Mido, donde todo pasa muy deprisa y con un gran estress, CPH para nosotros es una buena manera de ver las cosas de forma relajada, compartir experiencias con los creadores y estar con nuestros amigos bloggers, por ello es un placer poder asistir siendo el colofón final de esta primera ronda de ferias del año.
Bueno pasamos al resumen de marcas que mas nos llamaron la atención:
SALT.
We began our visit with the Californian brand SALT, inspired by nature and with a perfect execution, the new models have a very «retro-American» touch. The new campaign image is spectacular, they are natural landscapes photographed through glasses (acetates and lenses) resulting in beautiful images.
Comenzamos nuestra visita con la marca Californiana SALT, inspirada en la naturaleza y con una ejecución perfecta, los nuevos modelos tienen un toque «retro-americano» muy potente. La nueva imagen de campaña es espectacular, son paisajes naturales fotografiados a través de las gafas (acetatos y lentes) dando como resultado unas imágenes bellísimas.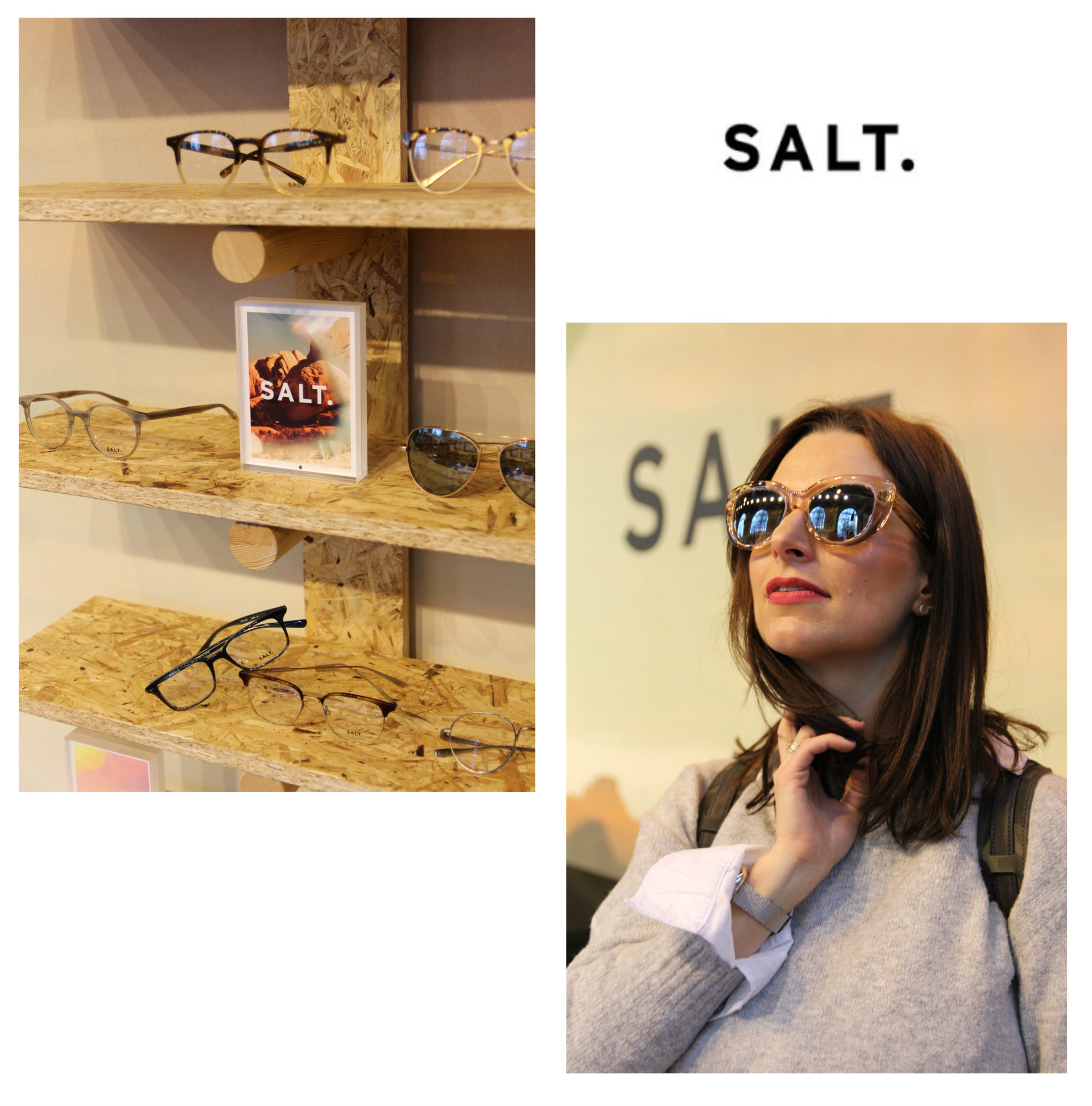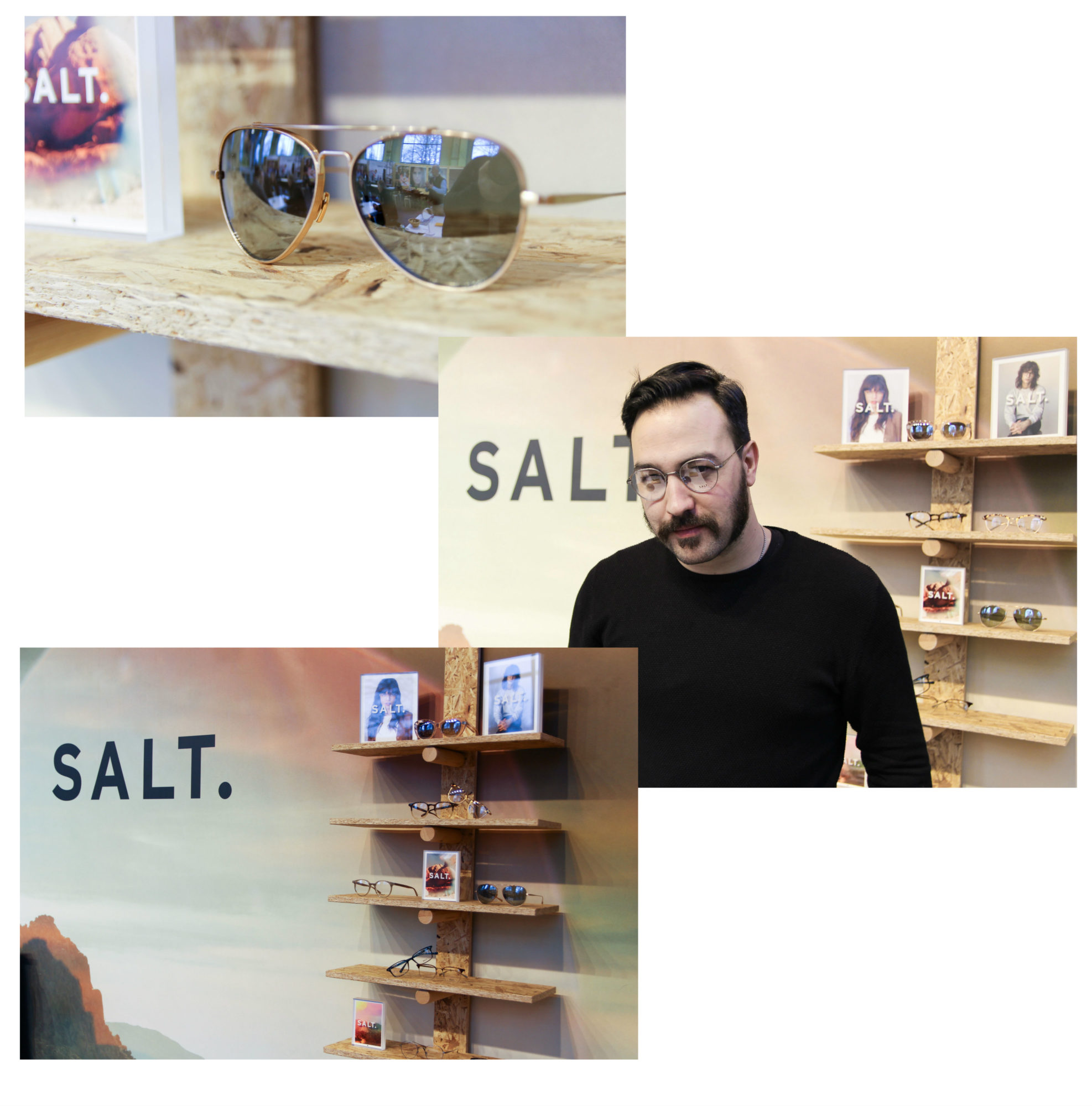 PLEIN LES MIRETTES
The French firm has launched three new models that complete its already extensive and original collection. Unique and very personal colors and shapes for women who seek to express their personality through glasses.
La firma francesa ha lanzado tres nuevos modelos que completan su ya extensa y original colección. Colores y formas únicas y muy personales para mujeres que buscan expresar su personalidad a través de las gafas.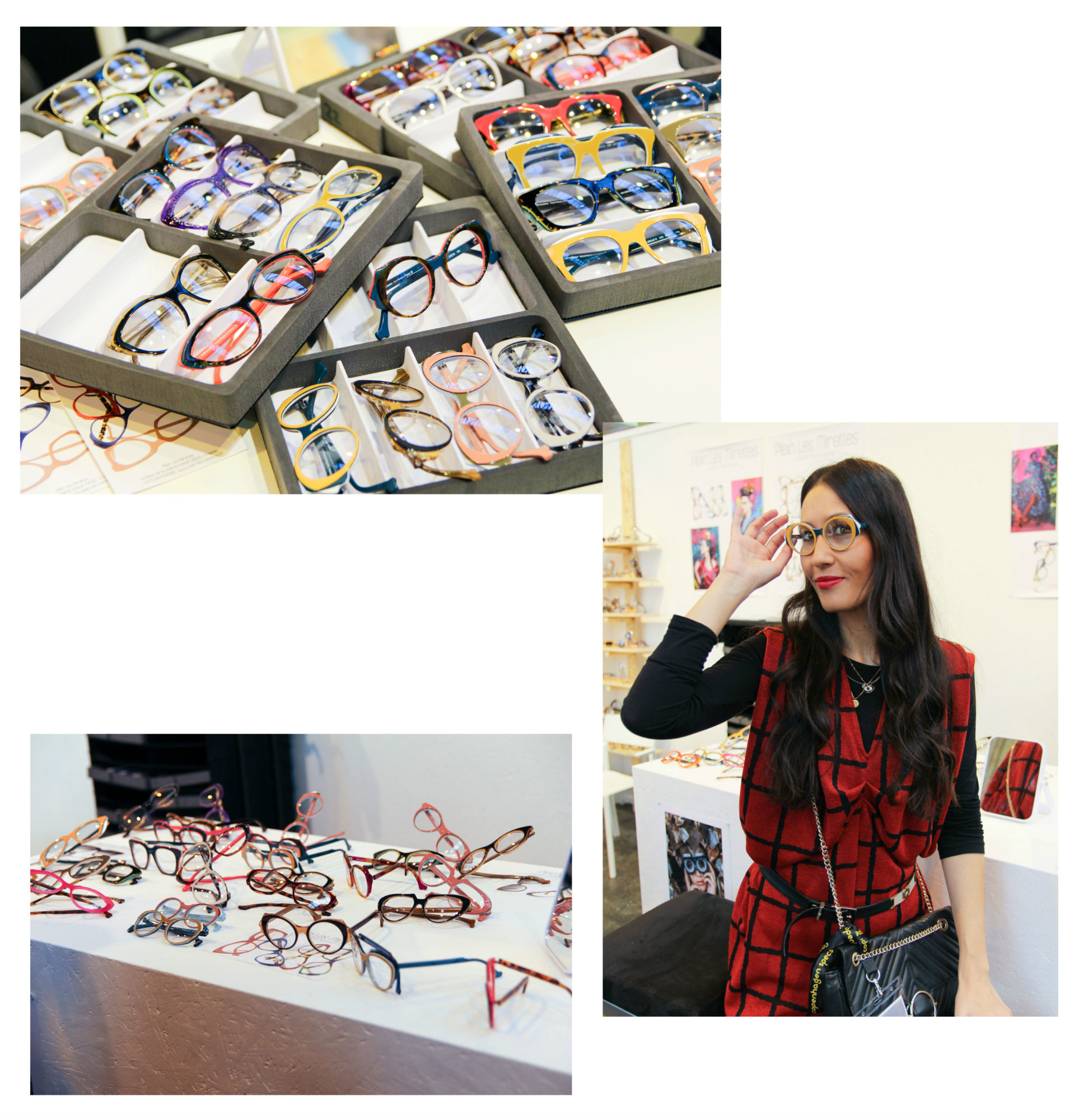 NINA MÛR
The Spanish brand, winner of the Blogger Spectacle prize in the past Opti, has established itself as one of the best bets of this year, reinventing the way of designing and manufacturing wooden glasses. Bravo for Lorena and Davide, undisputed protagonists of this season.
La firma española, ganadora del premio Blogger Spectacle el pasado Opti, se ha consagrado como una de las mejores apuestas de este año reinventando la manera de diseñar y fabricar gafas en madera. Bravo por Lorena y Davide, protagonistas indiscutibles de esta temporada.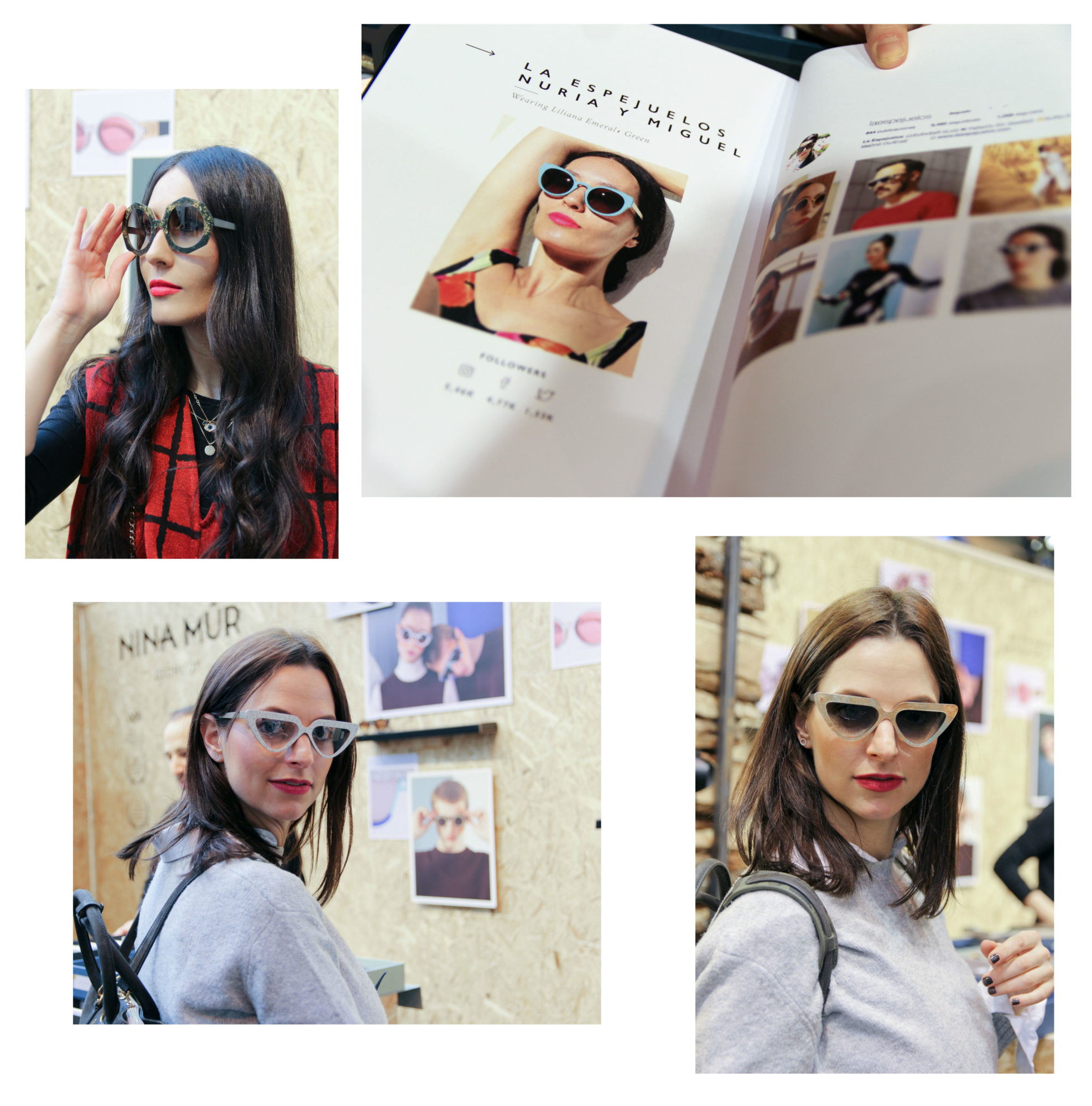 FACE À FACE
We had the opportunity to see again the collection of FACE A FACE, its feminine designs are a delicatessen but we focus on the collection of man that is undoubtedly one of the best collections in terms of design, color and quality using aluminum as the protagonist of many of its models. FACE A FACE as a whole is one of the most complete collections and anindependent essential .
Tuvimos las oportunidad de ver de nuevo la colección de FACE A FACE, sus diseños femeninos son una delicatessen pero nos centramos en la colección de hombre que sin duda es una de las mejores colecciones en cuanto a diseño, colorido y calidad utilizando el aluminio como protagonista de muchos de sus modelos. FACE A FACE  en conjunto es una de las colecciones mas completas y un imprescindible independiente.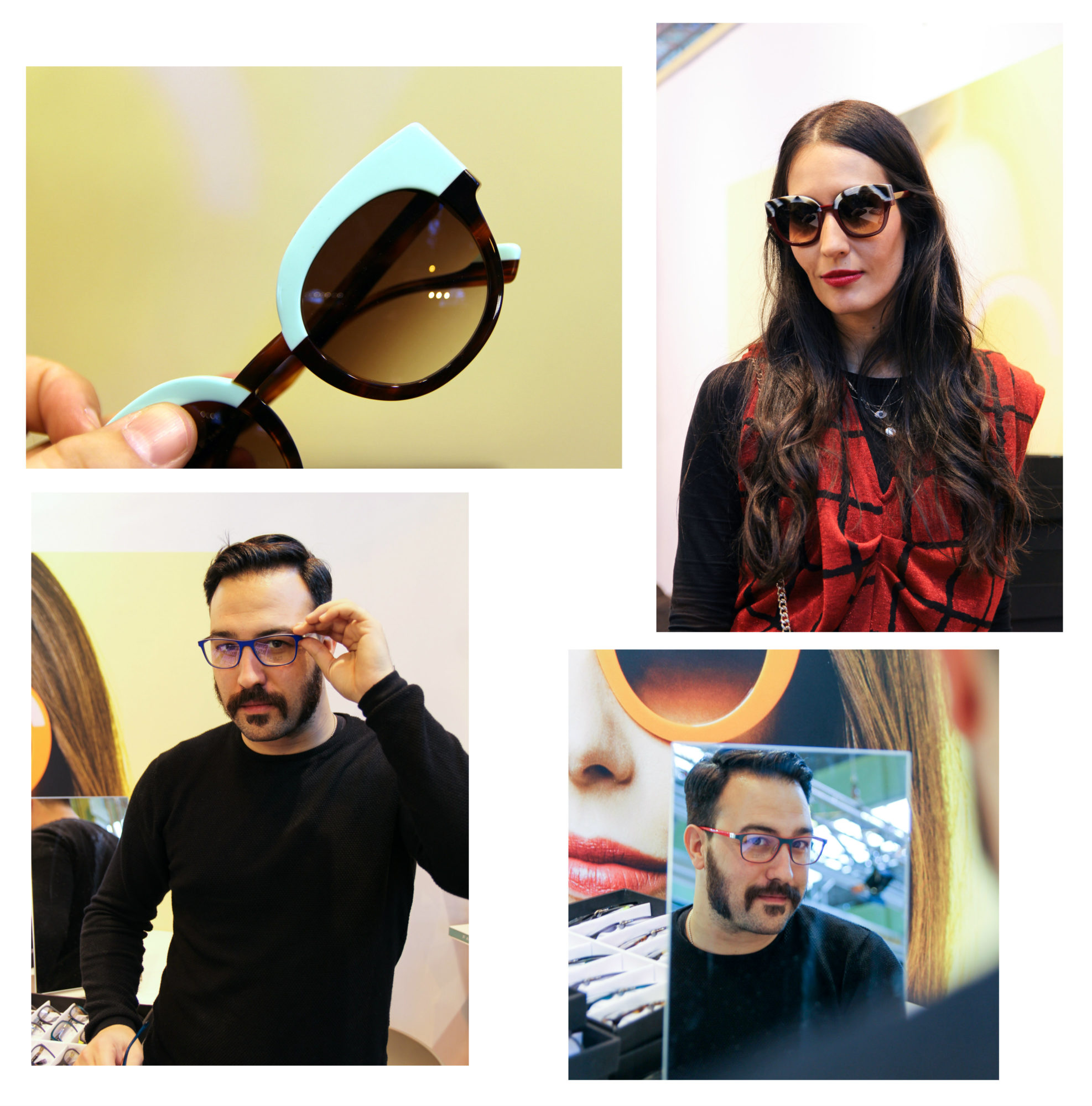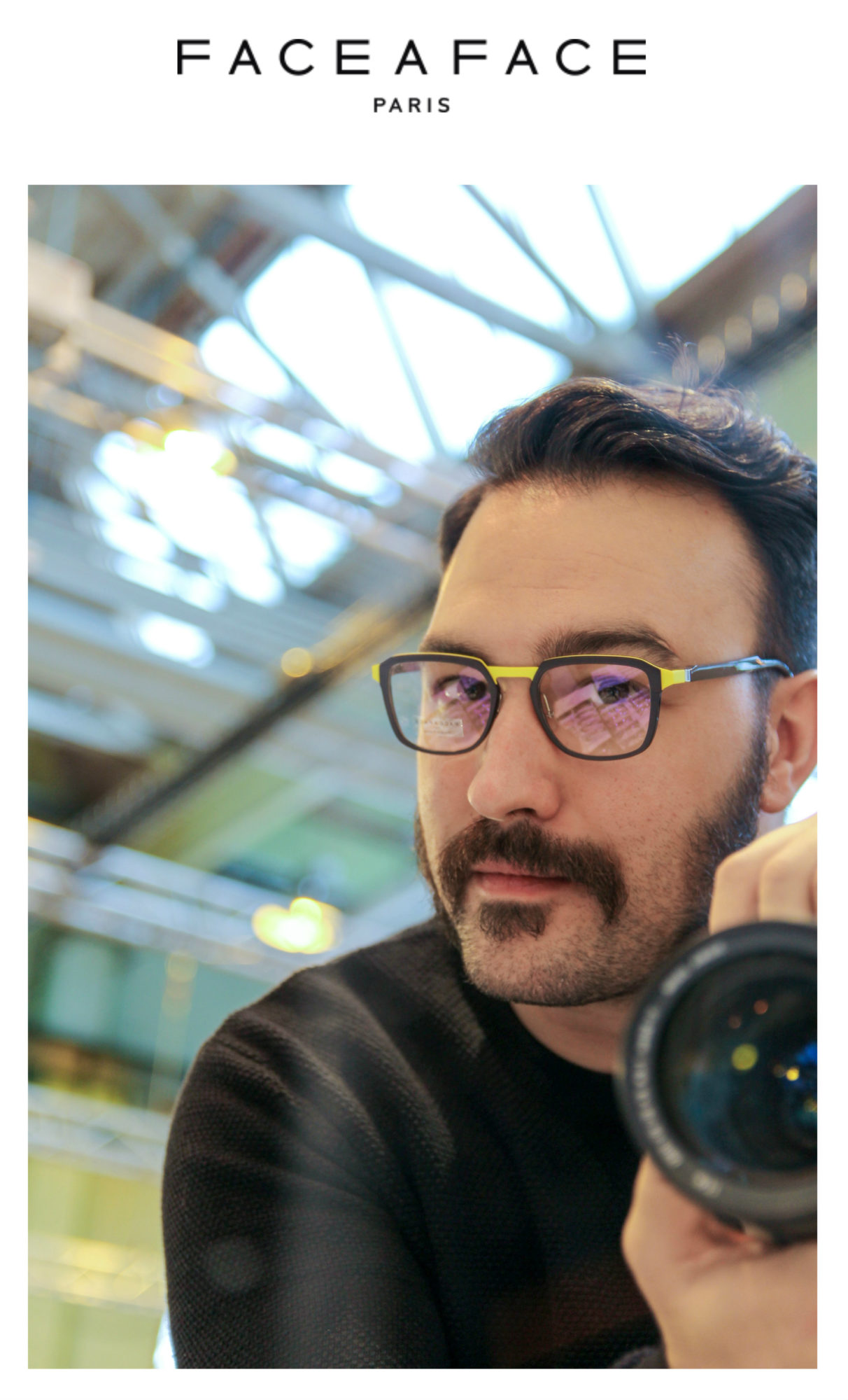 XAVIER GARCIA
Debut of the Catalan brand in CPH, presented their new collection of sun. The inspiration in the 60s and 70s has given birth to models that feel great while they stand out for their large sizes redesigning iconic models with very modern touch.
Debut de la firma catalana en CPH, presentaban su nueva colección de sol. La inspiración en los años 60s y 70s ha dado a luz unos modelos que sientan genial a la vez que destacan por sus grandes tamaños rediseñando modelos icónicos con toque muy actual.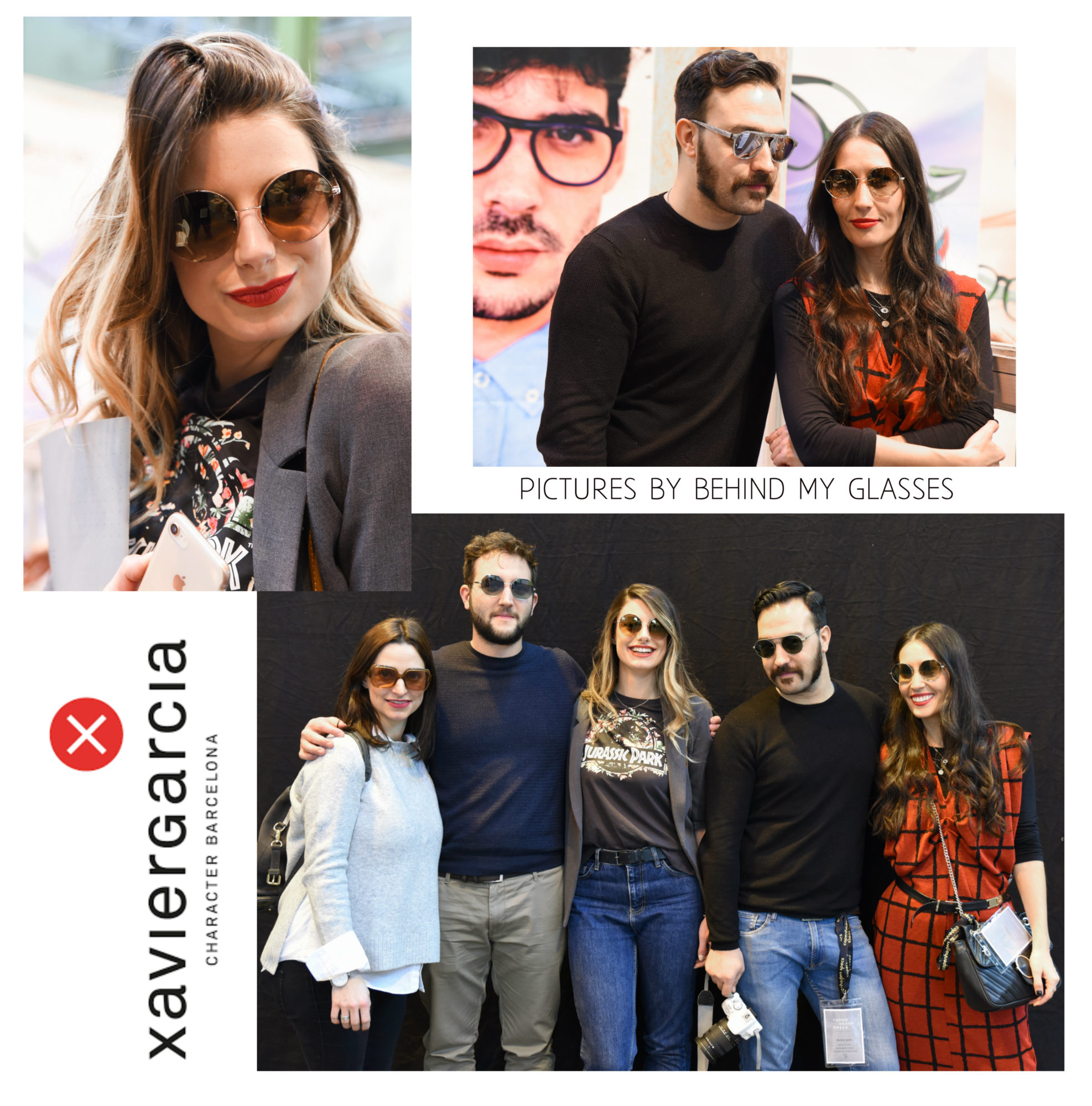 MONOQOOL
You know that we like to bet on new materials as long as this is an innovation, the Danish brand MONOQOOL makes glasses printed in 3D but taking advantage of this technique to create ultra-thin glasses with an extra-light weight of 4 grams and with very avant-garde and elegant designs in turn . A brand to keep in mind, we love it!
Sabéis que nos gusta apostar por materiales nuevos siempre que esto sea una innovación, la firma danesa MONOQOOL hace gafas impresas en 3D pero aprovechando esta técnica para crear gafas ultrafinas con un peso extraligero de 4 gramos y con unos diseños muy vanguardistas y elegantes a su vez. Una marca para tener en cuenta, nos encanta!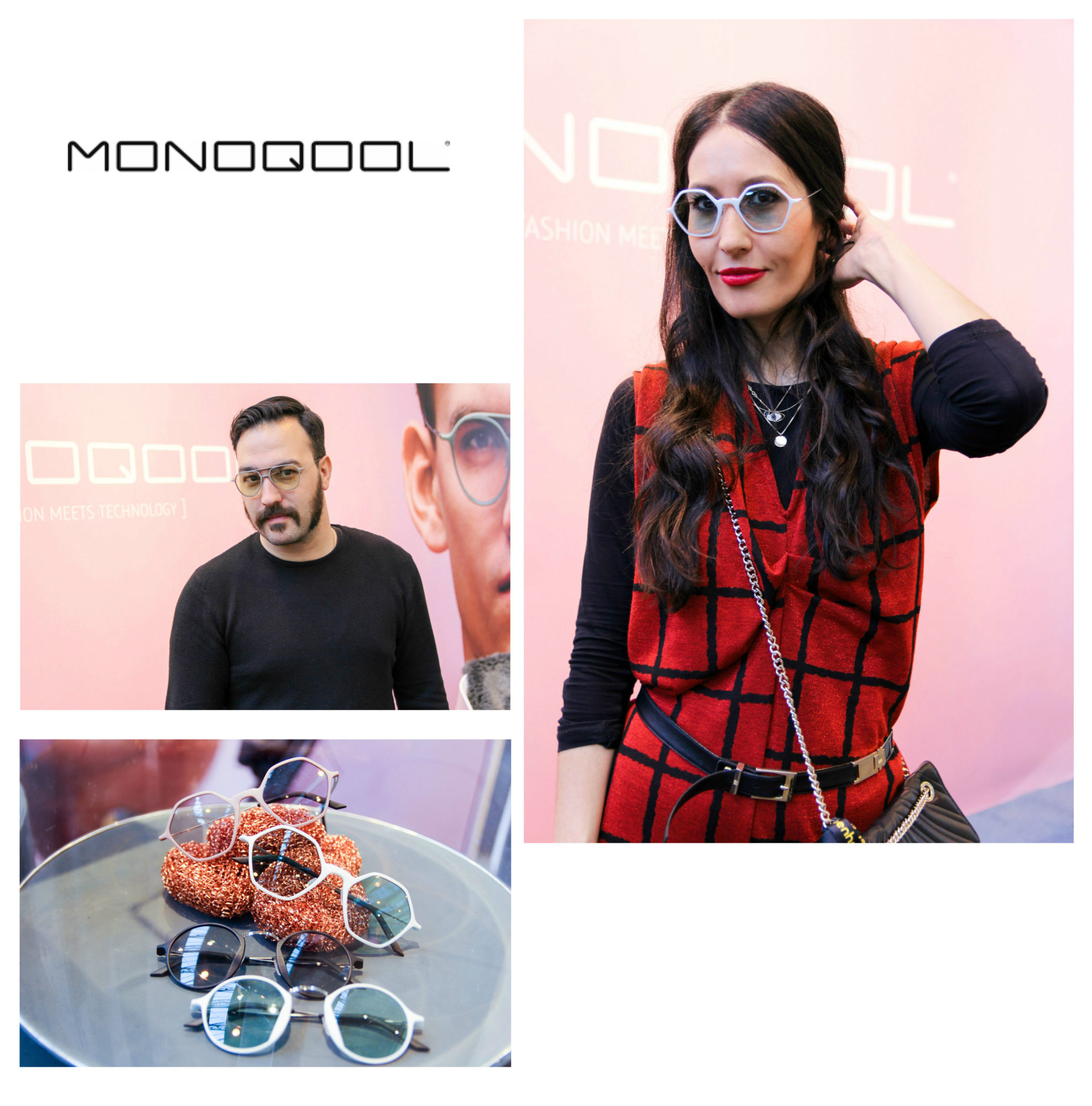 FALVIN
The Danish luxury brand continues its line of making titanium glasses with unbeatable quality and pure lines inspired by architecture. His collection is emerging as one of the essentials in luxury collections.
La firma de lujo danesa sigue en su línea de hacer gafas de titanio con una calidad inmejorable y unas líneas puras inspiradas en el arquitectura. Su colección se perfila como uno de los básicos imprescindibles dentro de las colecciones de lujo.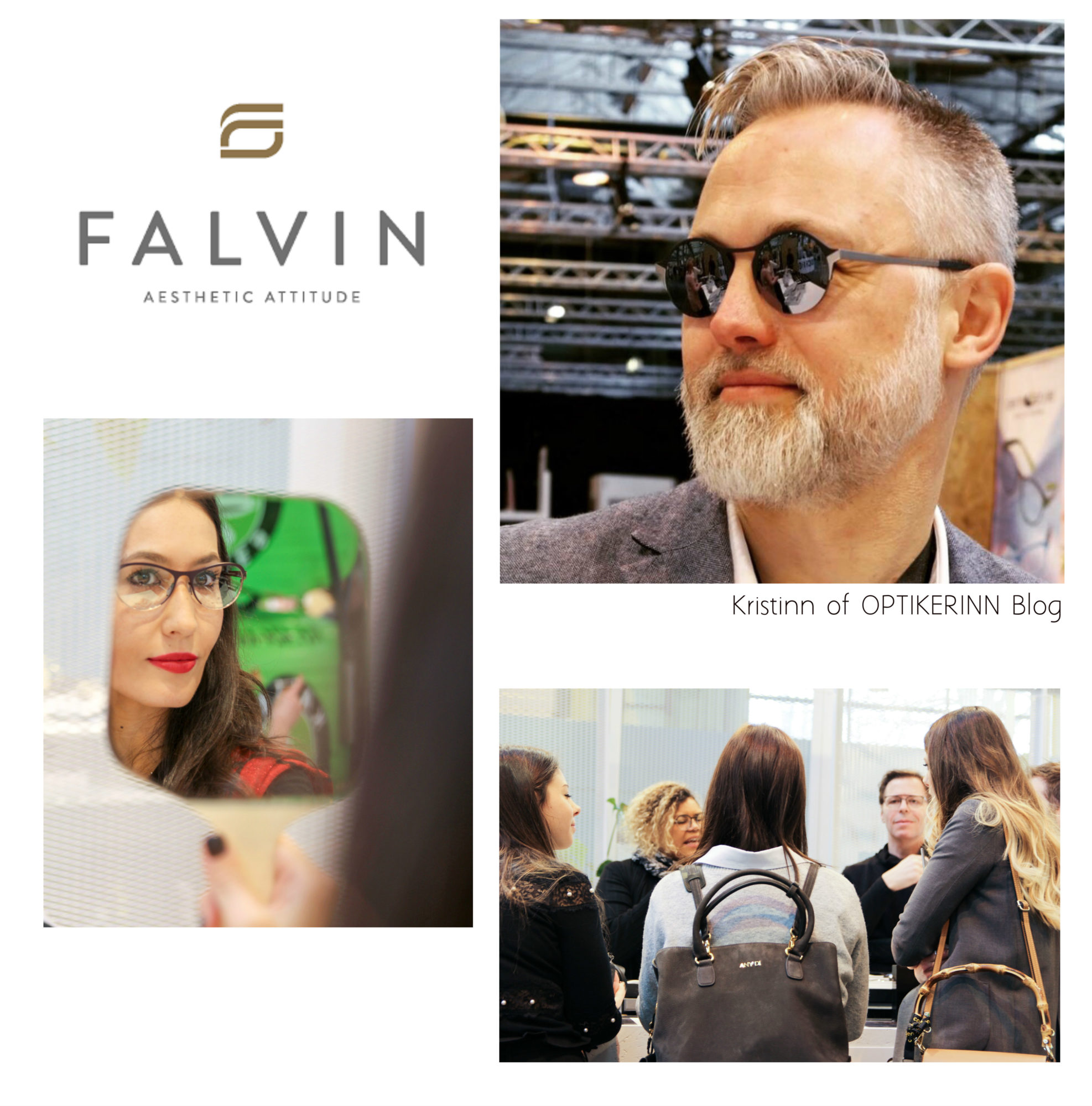 BLACKFIN
They have reached a new standard of manufacturing in titanium «neo-made in italy», their designs have their own personality being one of the brands that have grown the most in recent years. Their new models go a step further to be at the forefront of titanium design, but the most important thing is that their glasses feel great and fit instantly.
Han alcanzado un nuevo estándar de fabricación en titanio «neo-made in italy», sus diseños tienen personalidad propia siendo una de las marcas que mas han crecido los últimos años. Sus nuevos modelos van un paso mas allá para situarse a la vanguardia del diseño en titanio, pero lo mas importante es que sus gafas sientan genial y se ajustan instantáneamente.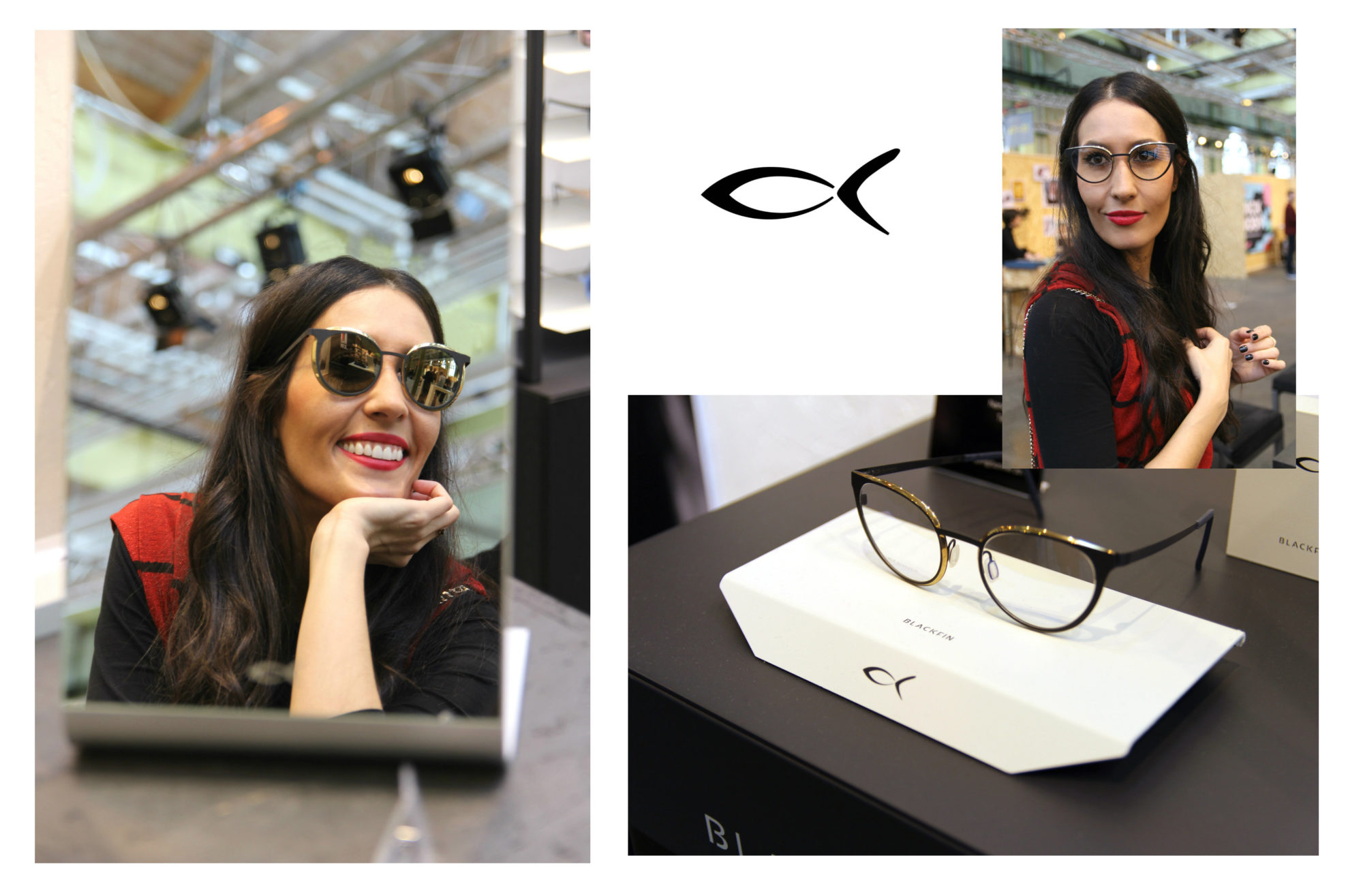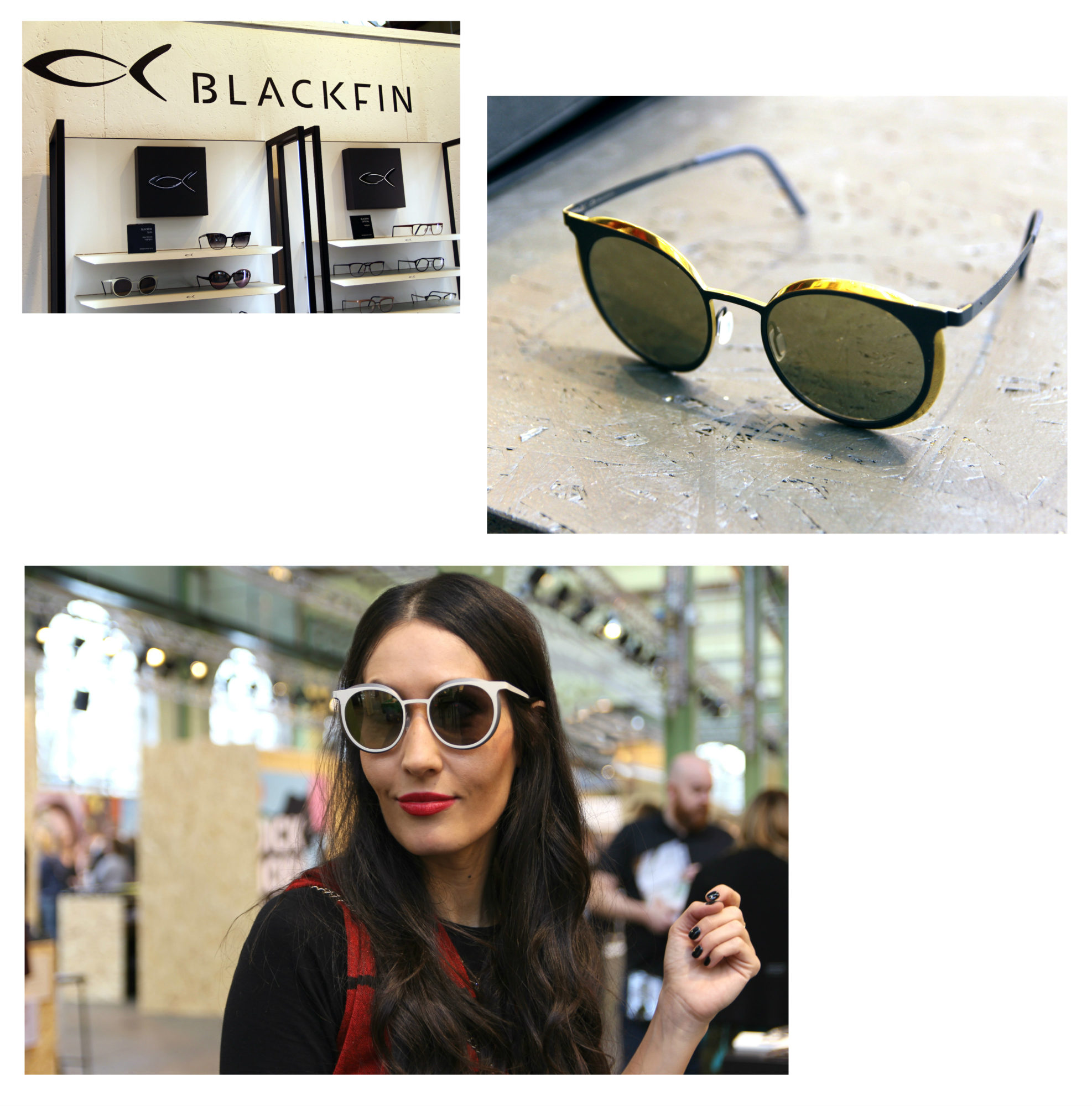 SUPER
We have not talked to you for a long time about RETROSUPERFUTURE, the Italian firm that revolutionized the independent market a few years ago. SUPER maintains its essence of doing new things but with a classic and modern cut where sometimes the translucent colors bring the fun touch.
Hace tiempo que no os hablábamos de RETROSUPERFUTURE, la firma italiana que revolucionó el mercado independiente hace unos años. SUPER mantiene su esencia de hacer cosas nuevas pero con un corte clásico y moderno donde a veces los colores traslúcidos aportan el toque divertido.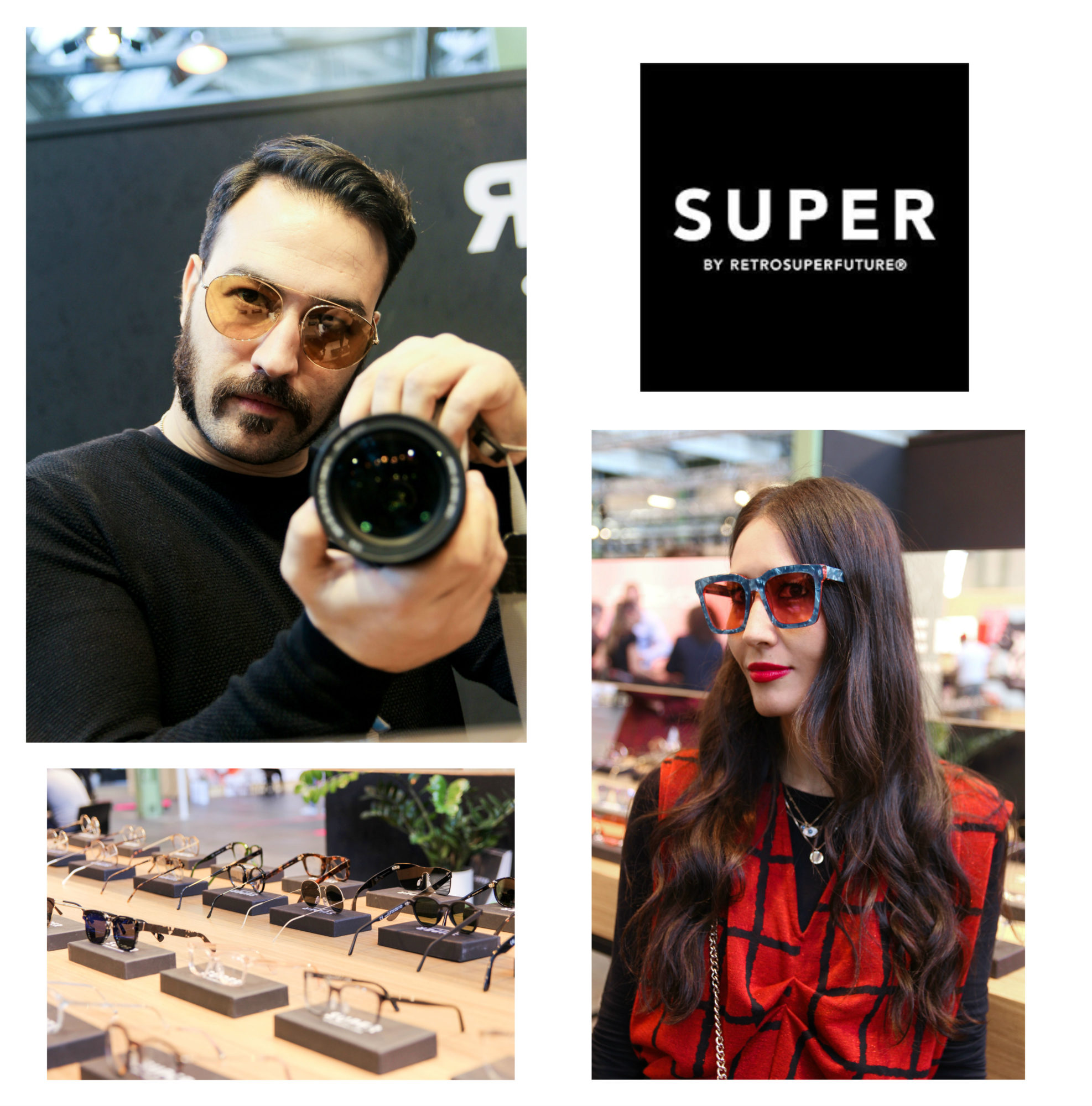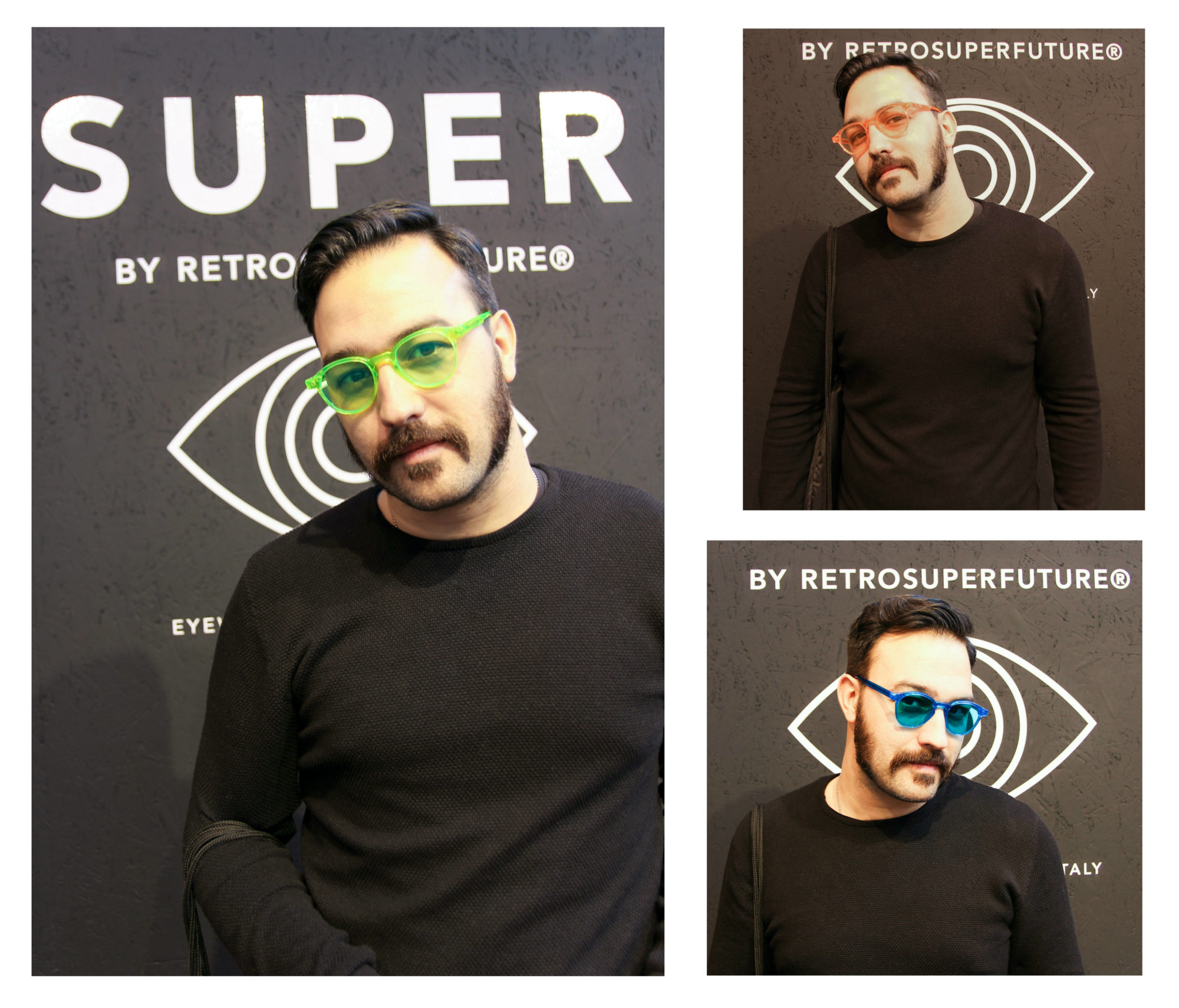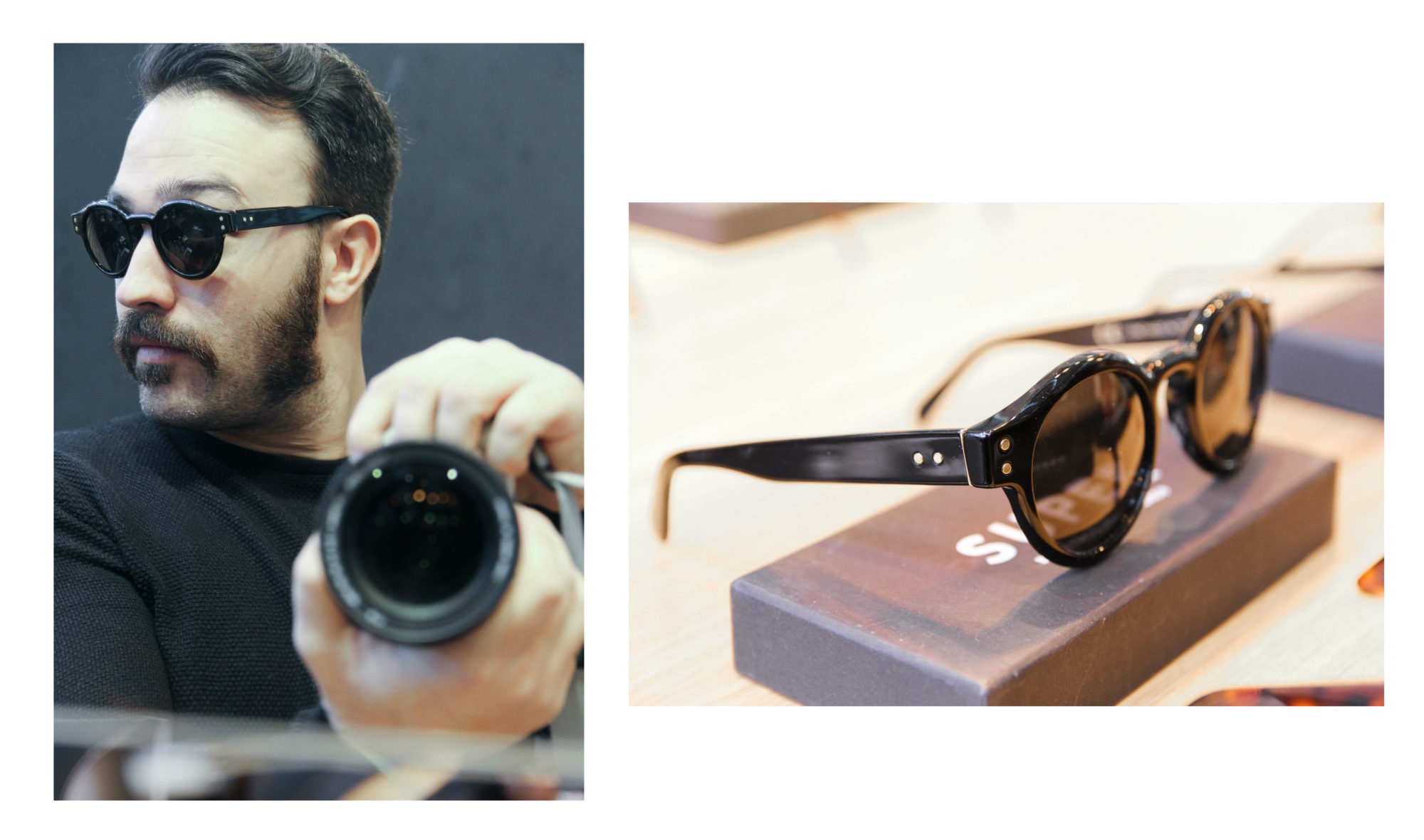 MASSADA
We met again with MASSADA after a while, but it has been a real pleasure to rediscover the Swiss firm we talked about so much at the beginning of the blog. MASSADA is inspired by art, nature and craftsmanship, its glasses have a classic design but with details that make them unique and special, they manufacture in Japan and Italy to obtain the best quality glasses. MASSADA is the clear example that behind a brand there is a world that gives content and captures you.
Nos reencontramos con  MASSADA después de un tiempo, pero ha sido un verdadero placer redescubrir la firma suiza de la que tanto os hablamos en los comienzos del blog. MASSADA está inspirada en el arte, la naturaleza y la artesanía, sus gafas tienen un diseño clásico pero con detalles  que las hacen únicas y especiales, fabrican en Japón y en Italia para obtener gafas de la mejor calidad. MASSADA es el claro ejemplo de que detrás de una marca existe un mundo que le da contenido y te atrapa.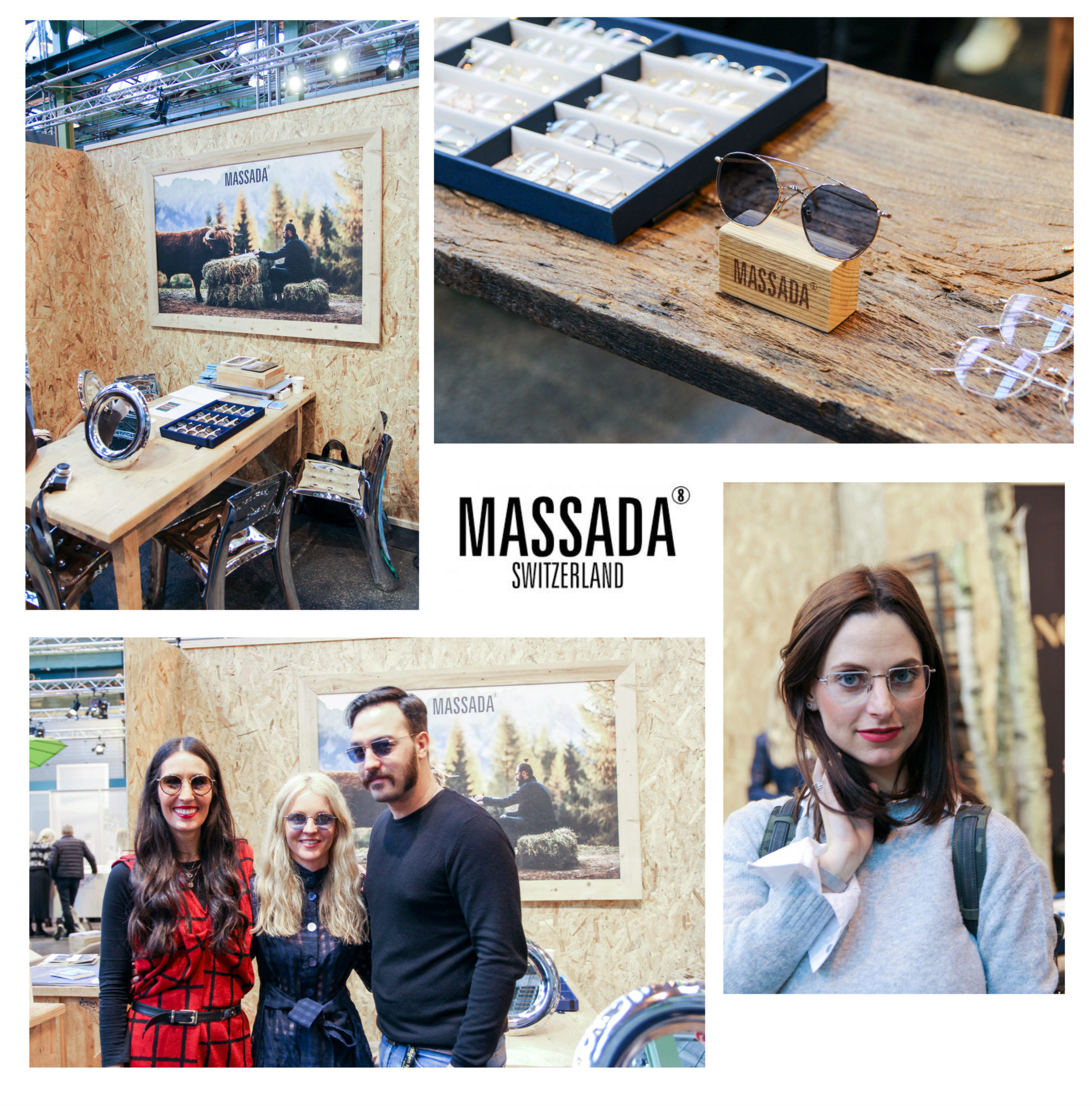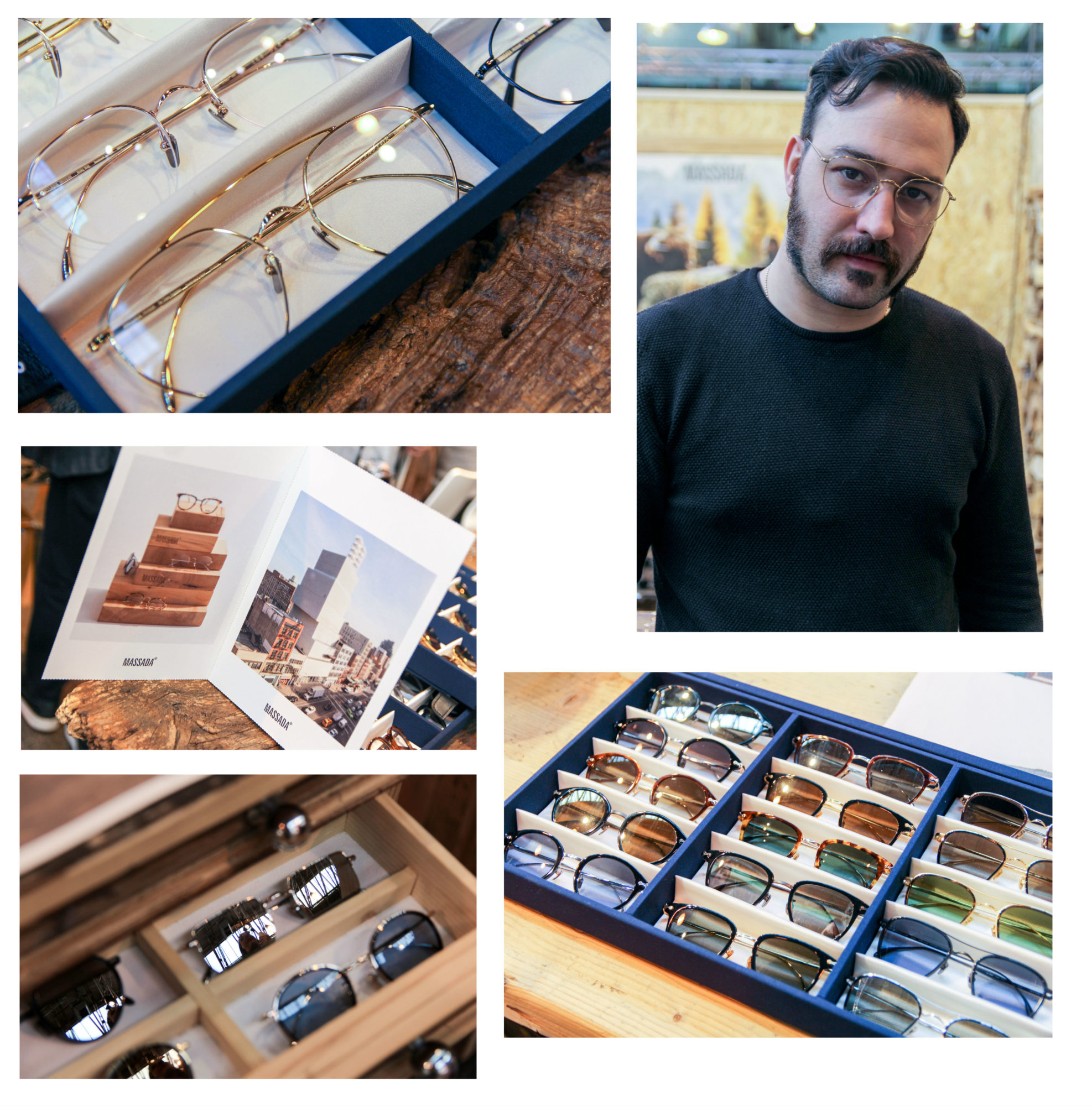 CARLOTAS VILLAGE
The Danish brand continues year after year making «made in japan» glasses of the best quality and with a timeless design, this year they have updated their metal collection with the engraved edges and lenses of yellow and orange colors, one of the current trends that they are hitting harder.
La marca danesa sigue año tras año haciendo gafas «made in japan» de la mejor calidad y con un diseño atemporal, este año han actualizado su colección de metal con los bordes grabados y lentes de colores amarillos y anaranjados, una de las tendencias actuales que mas fuerte están pegando.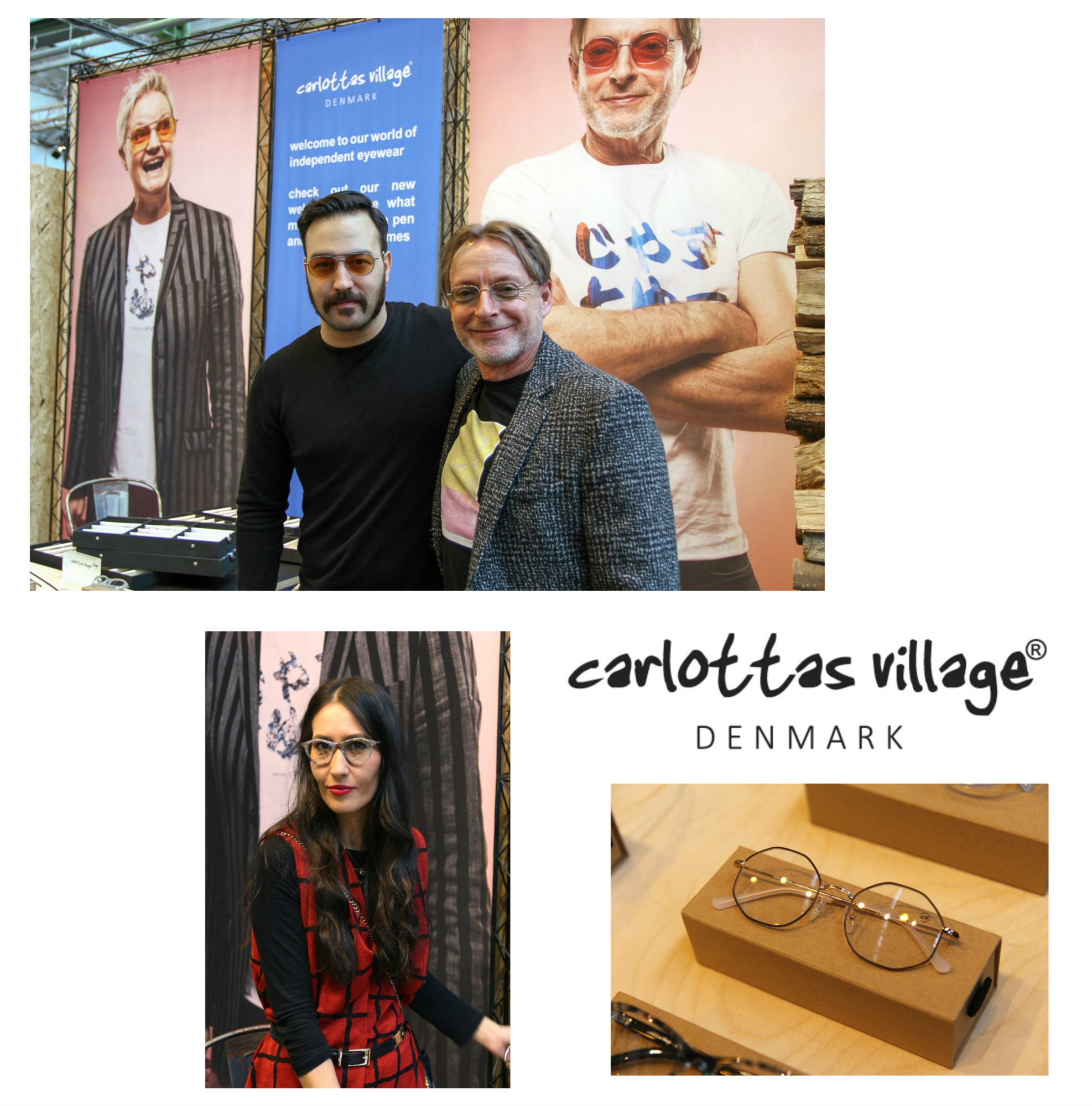 MOKKI
We discovered this brand based in Oslo, the brand with great tradition in Scandinavia has been creating glasses with a modern and urban design for many years, we really liked the aesthetics of the brand that we will follow very closely from now on.
Descubrimos esta marca con base en Oslo, la marca con gran tradición en Escandinavia lleva muchos años creando gafas con un diseño moderno y urbano, nos gustó mucho la estética de la marca que seguiremos muy de cerca a partir de ahora.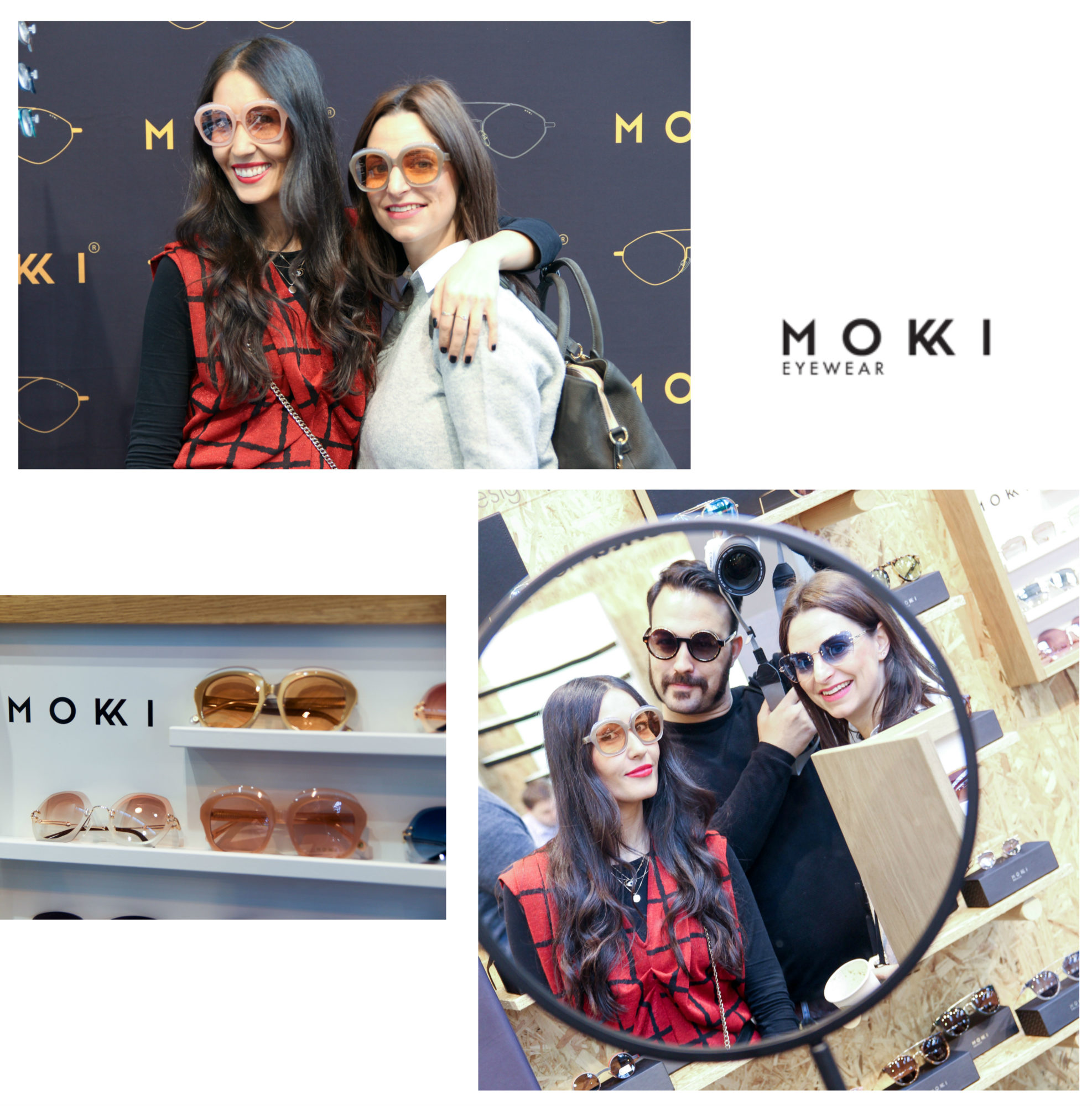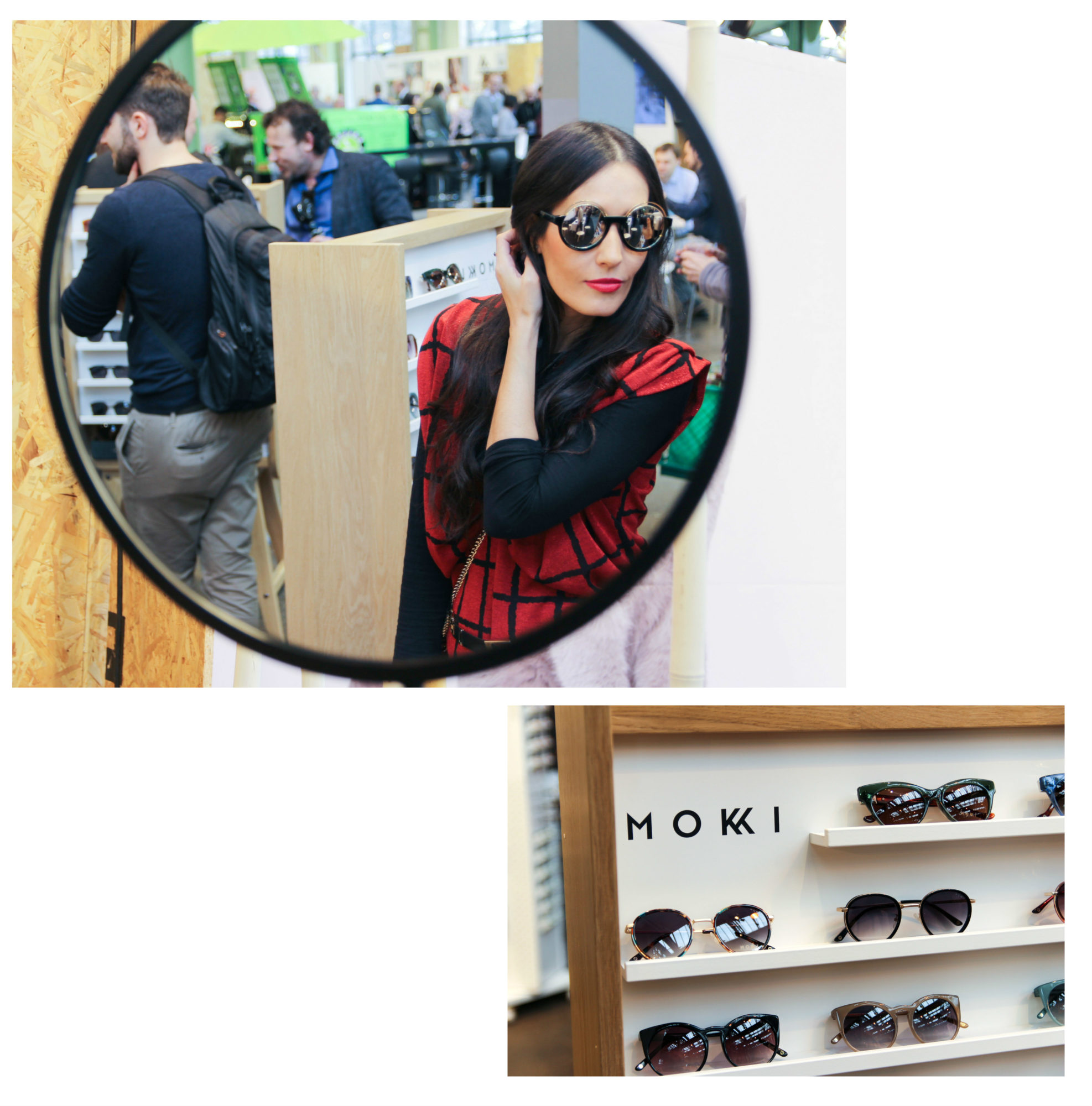 SAMA
We have never seen the collection of the Californian firm SAMA that originated in Berverly Hills has created a very trendy collection with super-oversize models.
Nunca habíamos visto la colección de la firma californiana SAMA que con origen en Berverly Hills ha creado una colección muy trendy con modelos super-oversize.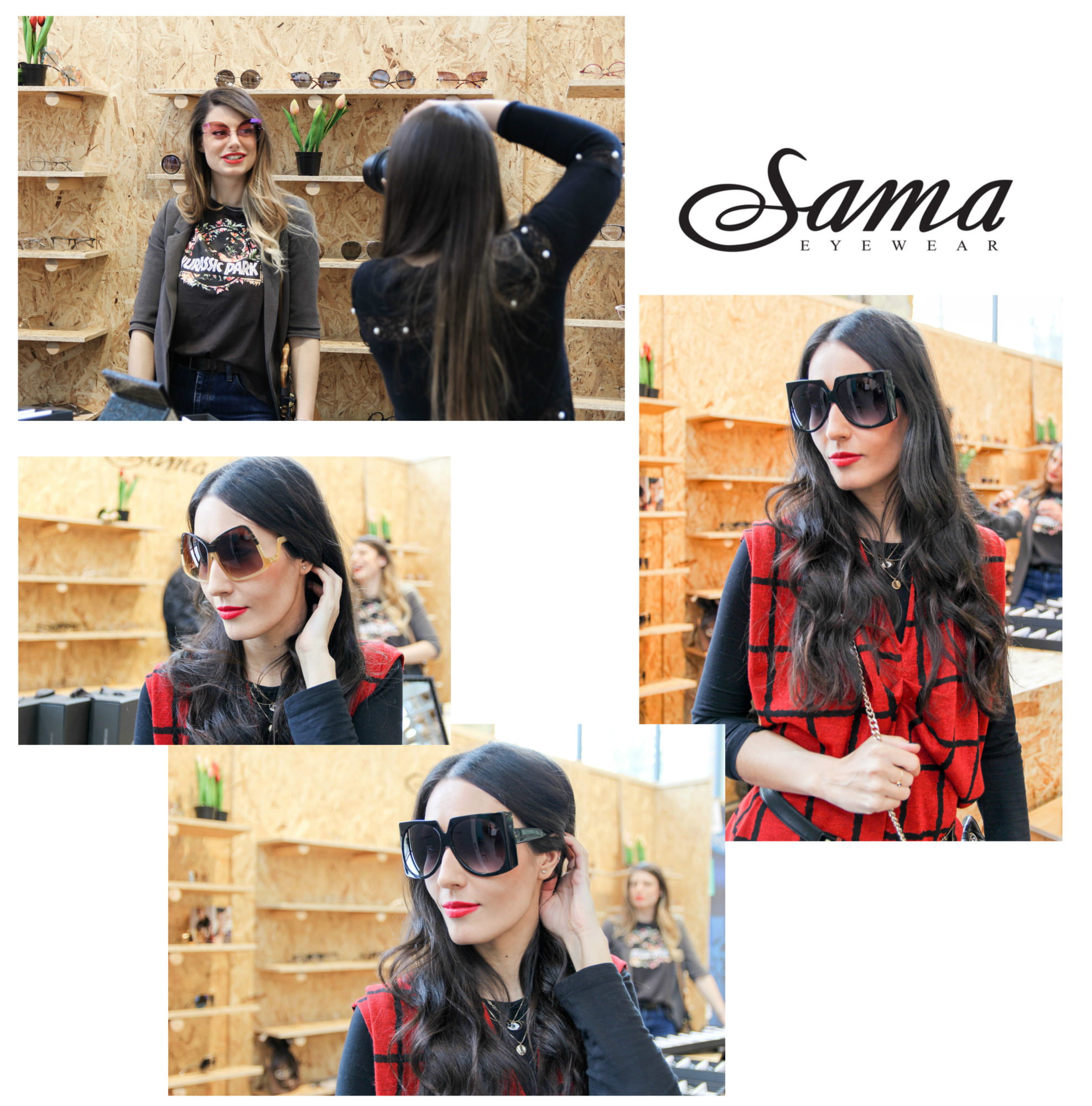 KERING
The KERING group has regained control of its own brands and has proposed to give a more independent air to its products, the truth is that despite being a large multinational are trying to do things differently, we will see what this maneuver. 😉
El grupo KERING ha recuperado el control de sus marcas y se ha propuesto darle un aire mas independiente a sus productos, la verdad es que a pesar de ser una gran multinacional están tratando de hacer las cosas de otra manera, veremos en qué acaba esta maniobra. 😉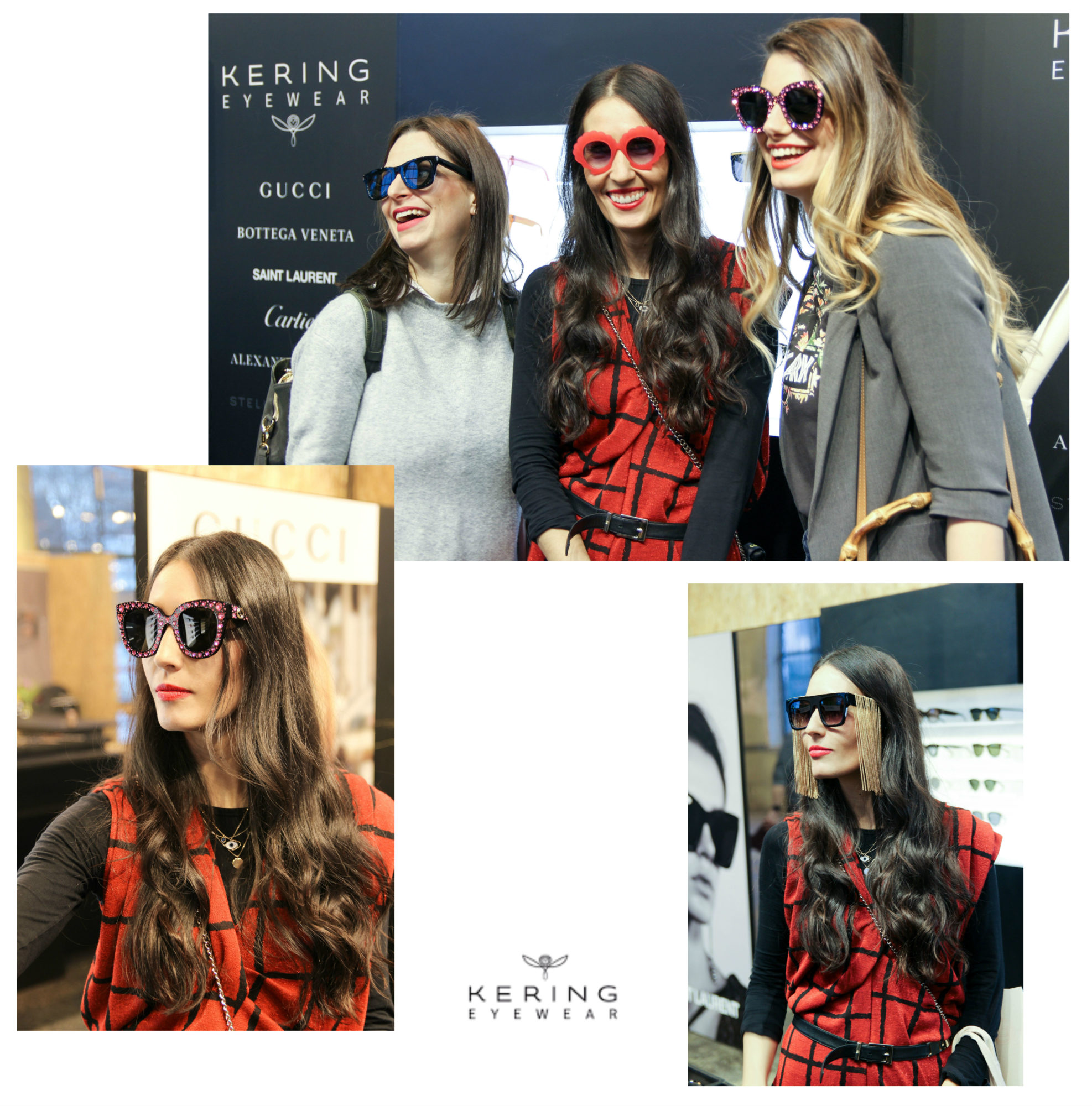 After a long day enjoying the fair, it was time to relax in the company of our friends at the BEER TEF BAR, the bar created by Maarten Weidema of THE EYEWEAR FORUM to serve as a meeting place, who says no to a cold beer?
Después de un largo día disfrutando en la feria, llegó el momento de relajarse en compañía de nuestros amigos en el BEER TEF BAR, el bar creado por Maarten Weidema de THE EYEWEAR FORUM para que sirviese de lugar de reunión, quién dice que no a una cerveza fresquita??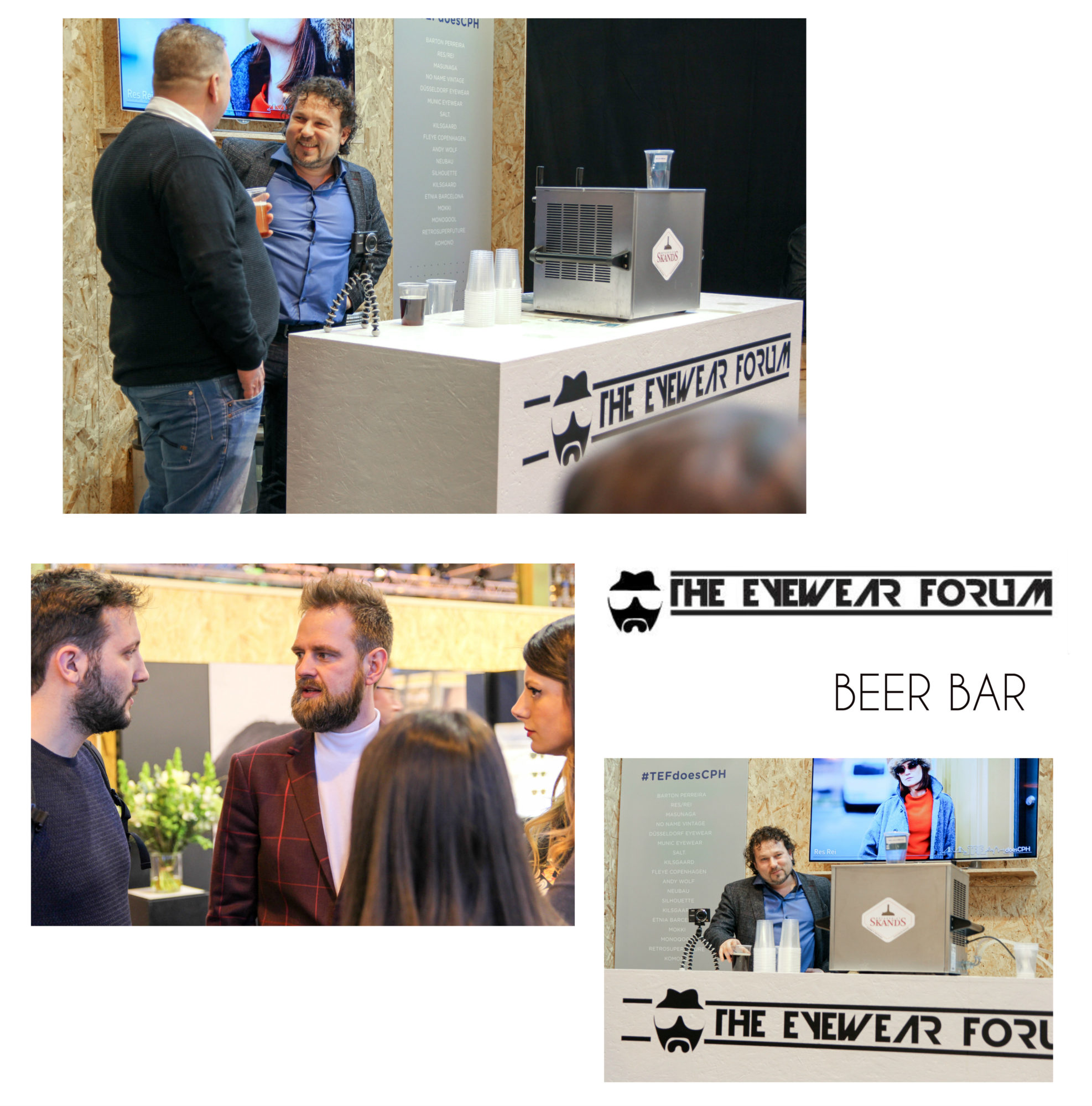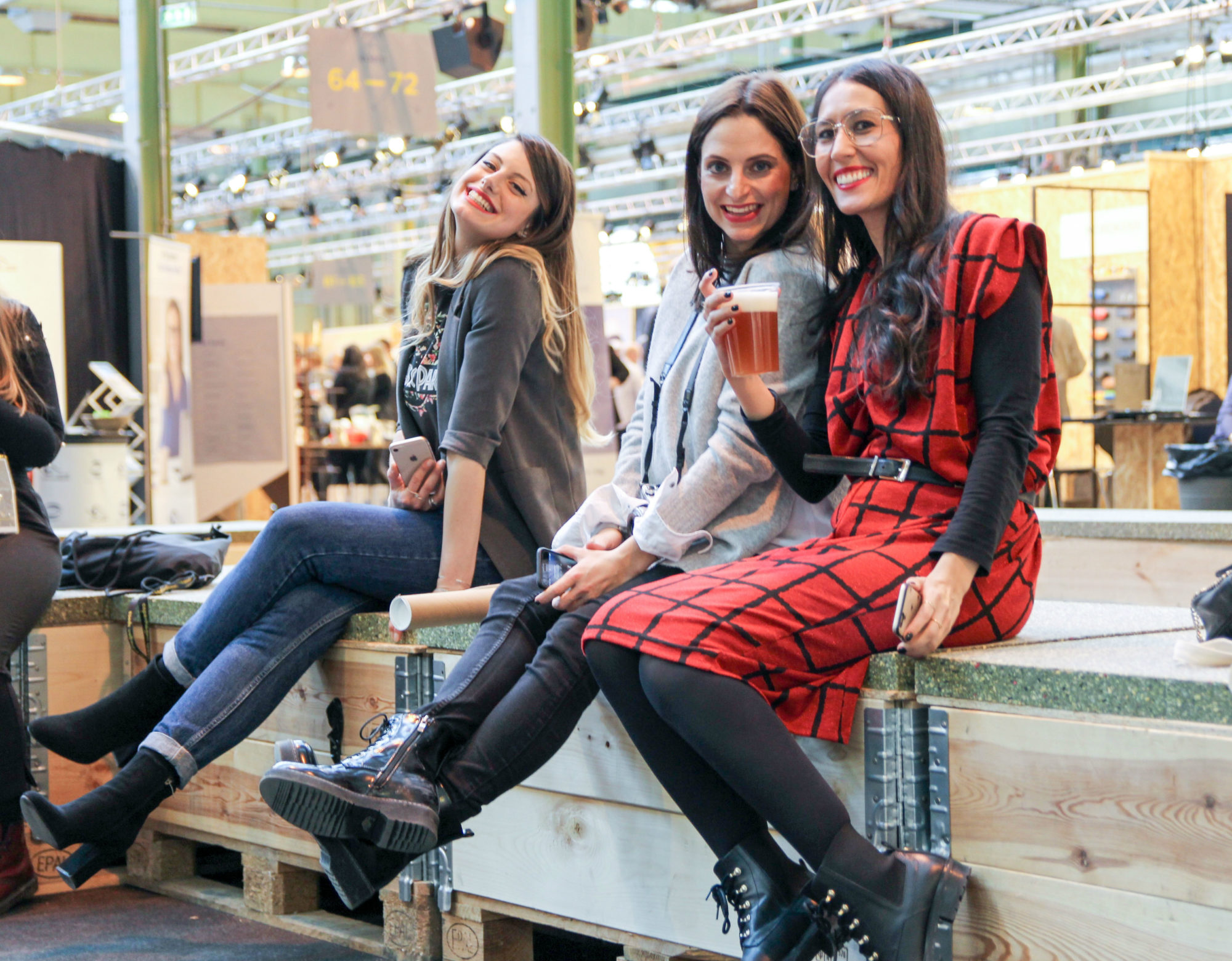 Again COPENHAGUEN SPECS has been a success, we recommend that if you have the opportunity, visit the beautiful city of Copenhagen coinciding with the celebration of this fair. Hope you liked it!! See you soon!!
De nuevo COPENHAGUEN SPECS ha sido un éxito, os recomendamos que si tenéis la oportunidad visitéis la preciosa ciudad de Copenhague coincidiendo con la celebración de esta feria.  Esperamos que os haya gustado!! Nos vemos pronto!!
THANK YOU – MUCHAS GRACIAS