Click to → SPANISH
Hello everyone!! we're here another week to show you the fourth and last part of our trip to Silmo. Thank you very much for hosting of the other three parts !! with this end we said goodbye to Paris until next time, hope you like it !!! 🙂 🙂
We started:
This Spanish brand, which have already made a couple of posts, has its origin in the Valencian neighborhood of Ruzafa. They have changed, expanded and completely modernized their collection which have served them for release in Silmo 2016.  Currently available 19 acetate models with a retro & young feel, full of basics that fits great and with a premium manufacturing quality «made hand in Spain «. Definitely a new starting point to take into account the Valencian brand.
One of our biggest surprises in this Silmo. We did not knew anything about this new Spanish brand that was born in a collaborative design study of the city of Barcelona, the founder of the brand Aris Rubio and his right hand Alex Gómez were showing us the result of three years of experimentation and development. The point is that they have done from scratch a collection with ultrafine 0.5 mm thick steel with incredible designs. Based on architectural concepts, combine geometric shapes with empty spaces that manage to create some very cutting-edge effects. The design of the easy insertion rods without screws is another of its strengths with respect to collections with a similar profile. From here we congratulate Ares and Alex and get ahead for this wonderful project with a promising future!!
You know that VAVA is one of our favorite brands and not just a pleasure to see his collection live but rather to talk to them directly. We are fully fans of Pedro Silva, the soul of this Portuguese company based in Berlin. They have a few new designs as are spectacular, highlighting a new form based on a cube that makes a 3D effect so far unknown in eyewear design.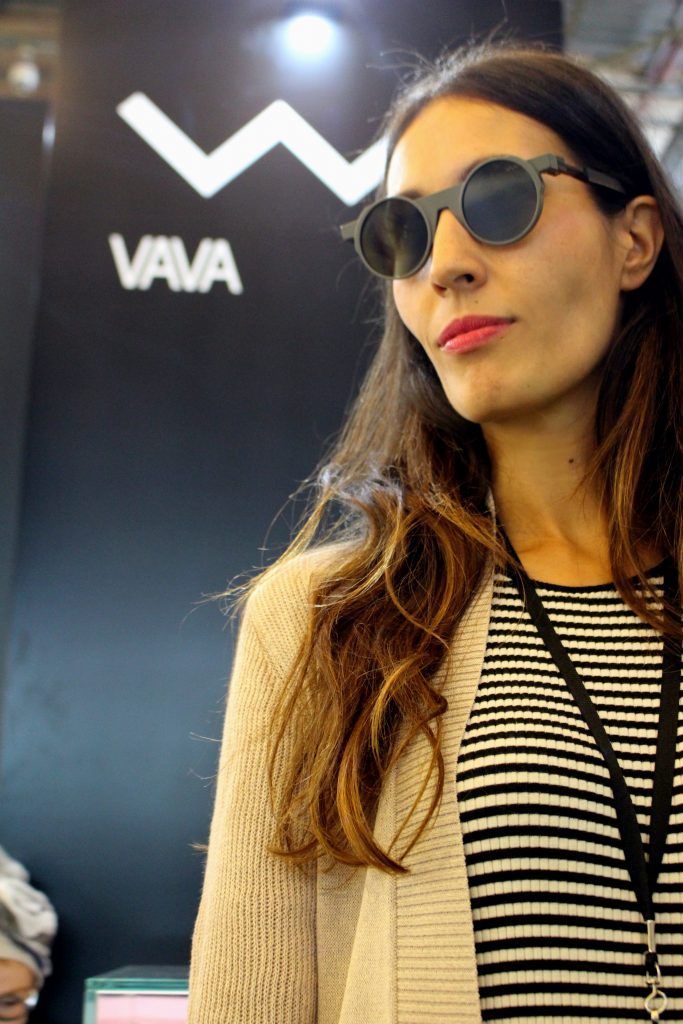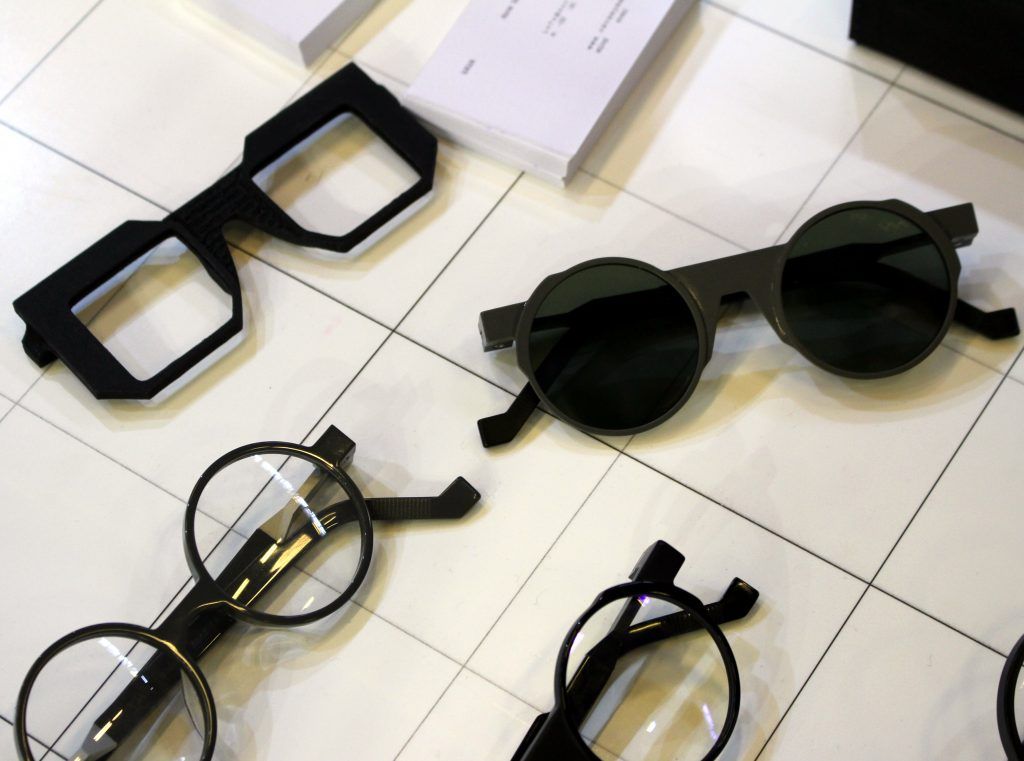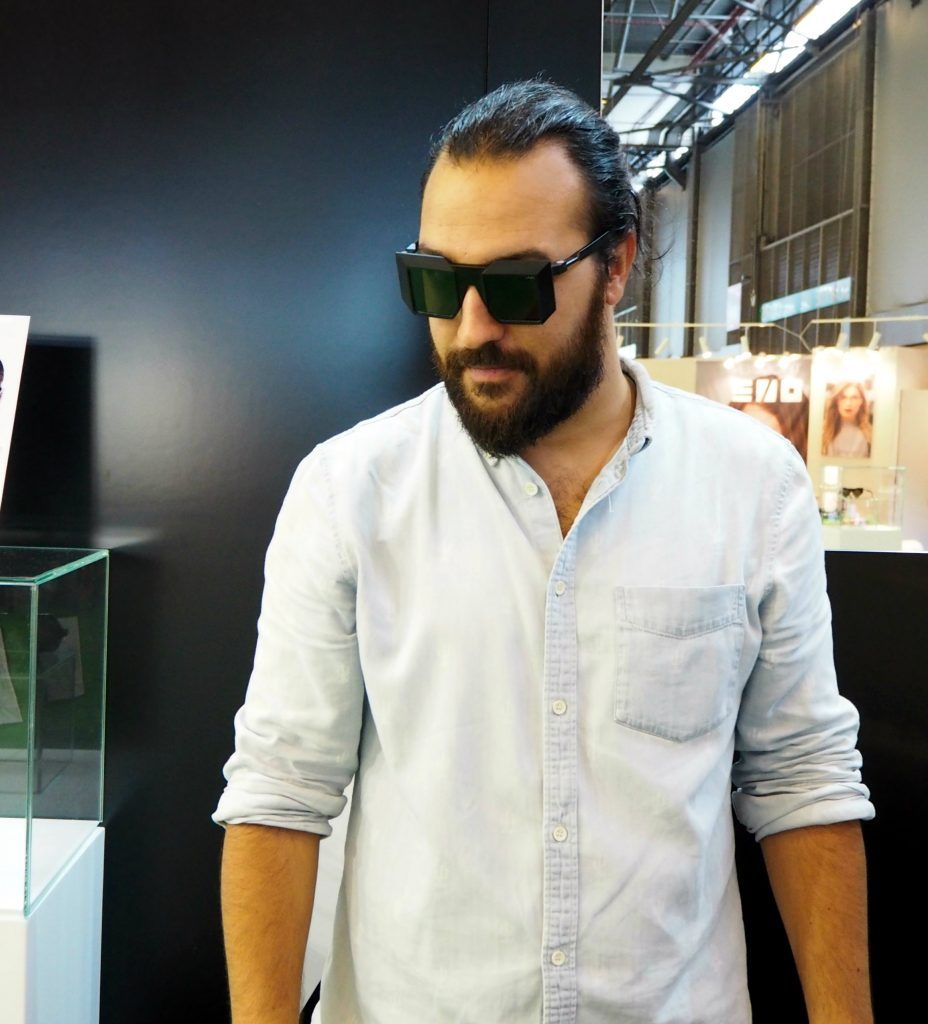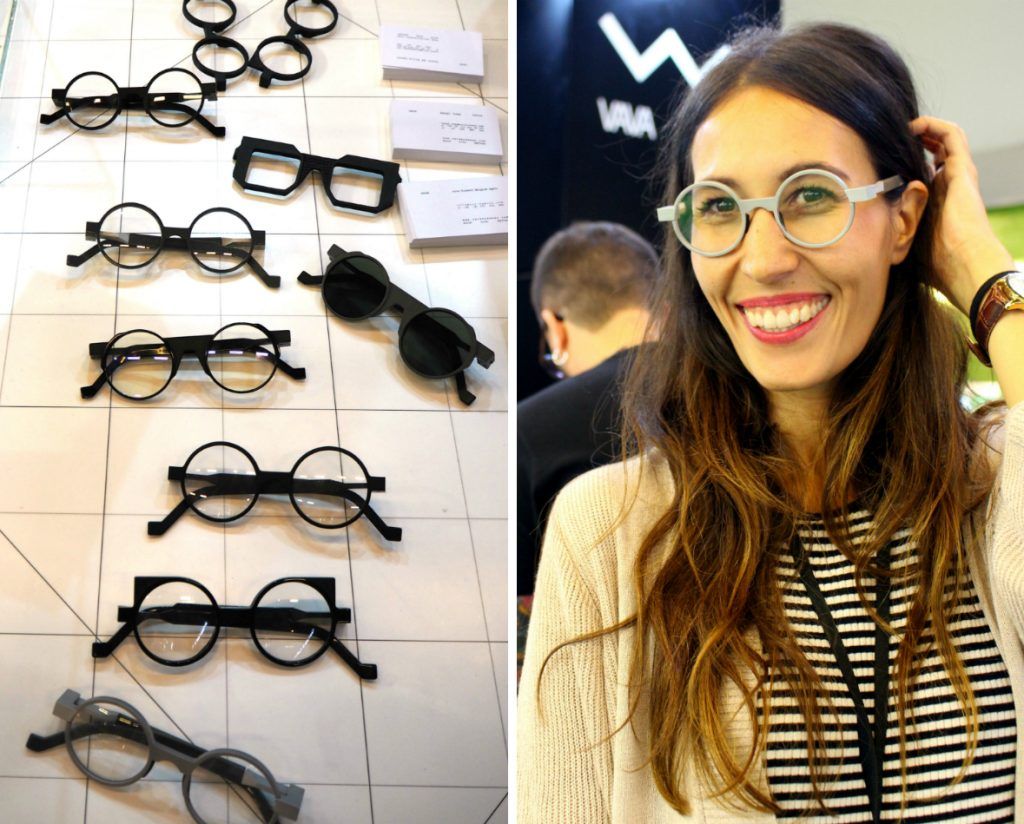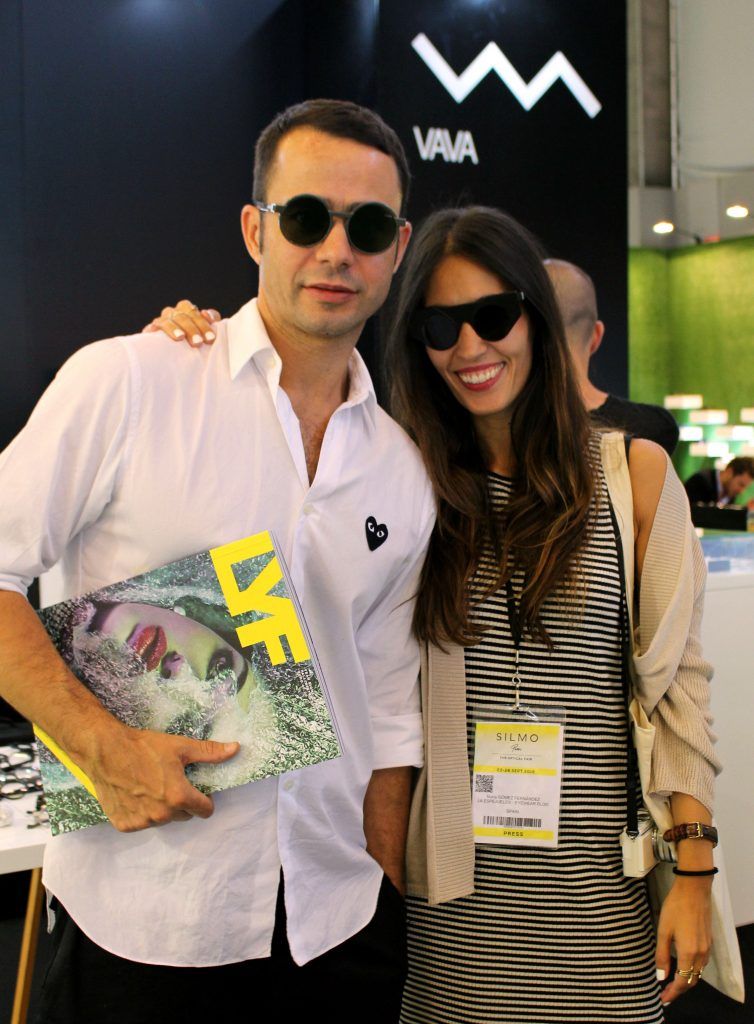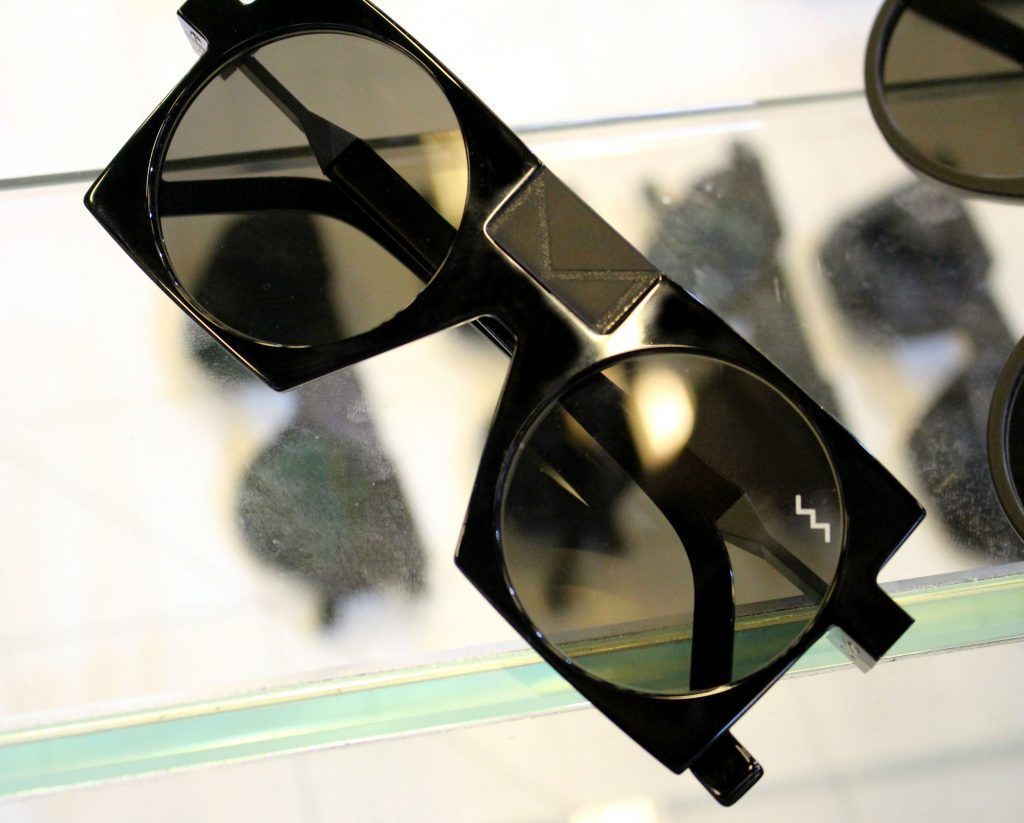 There we found David Hipple designer Barcelona brand RAVAL of which we recently have done a story on the blog … of course, he is a VAVA fan 🙂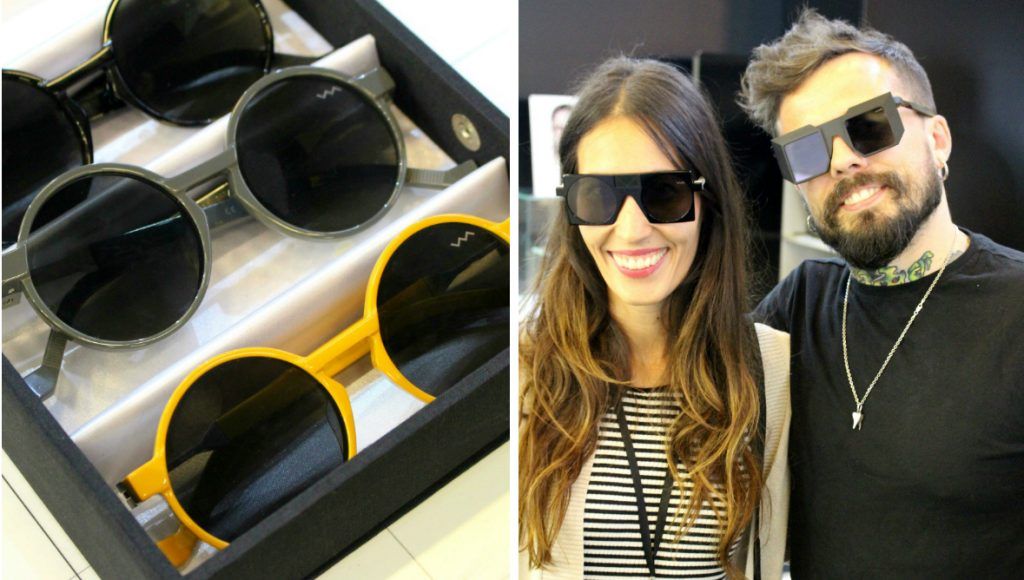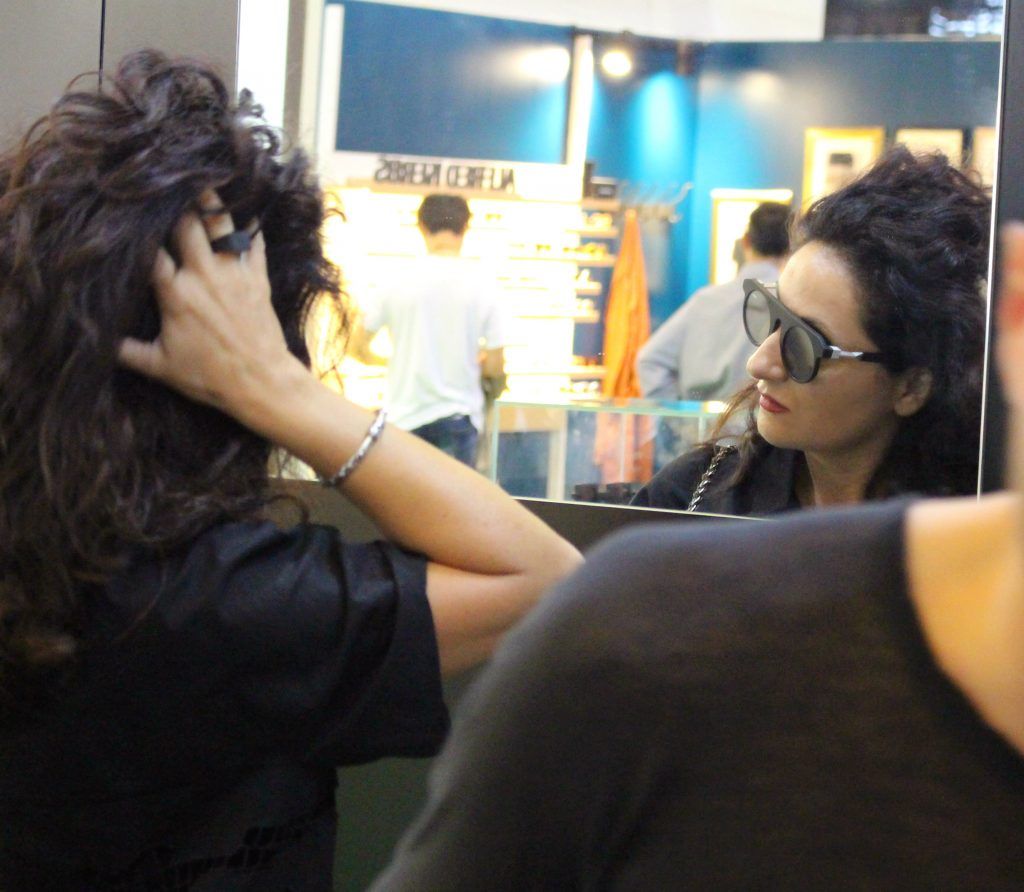 Coincidentally on the VAVA booth also met Cristina Frasca, editor of LYF Magazine, a luxury international publication about the world of  eyewear design which we are fully fans. «Thank you Cristina for the two editions of the magazine indispensable for any eyewear lover!»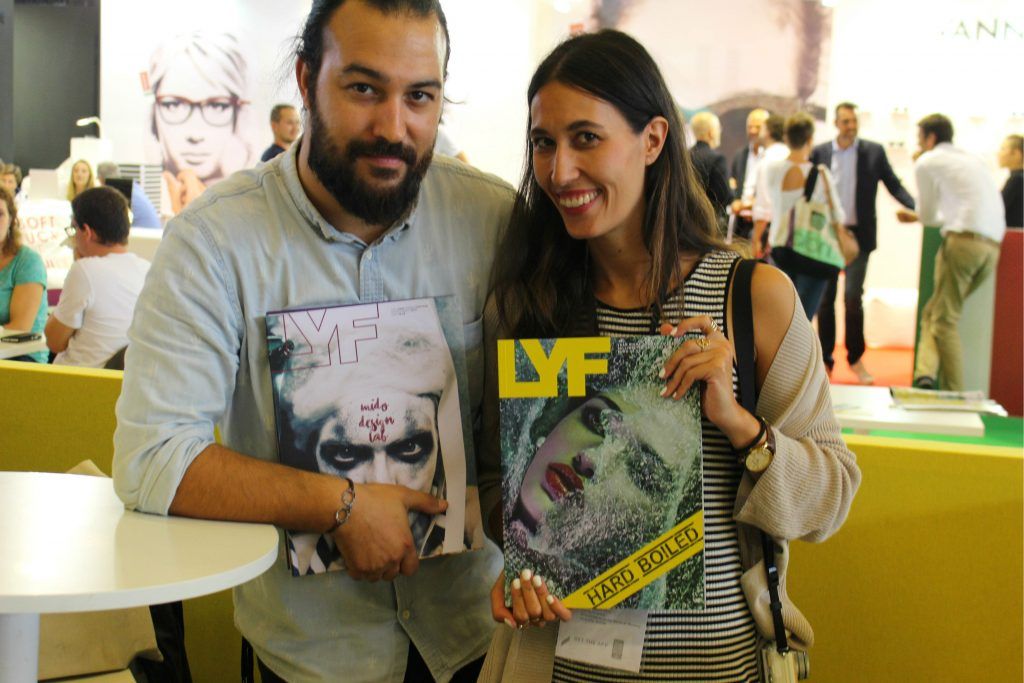 ALFRED KERBS
ALFRED KERBS is another signature from Barcelona, is noted for being creating their own aesthetic getting out of that is established. The collection is full of models with a special colorful and forms, the truth is that we are confident that this brand is intended to be at the forefront of independent design.
The truth is that this last review of Silmo collected a few of our favorite brands and already know our weakness for PETER & MAY WALK, delicate aesthetics and subtle designs full of strength and a unique color make that the Parisian firm don´t stop to surprise. The new models are still «a secret» but we can anticipate that you will love. <3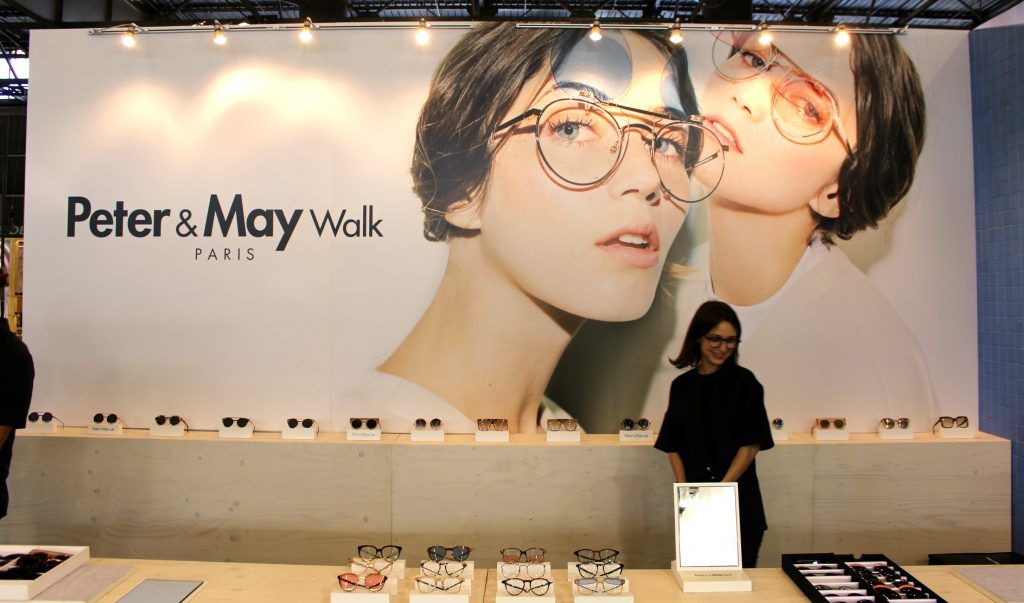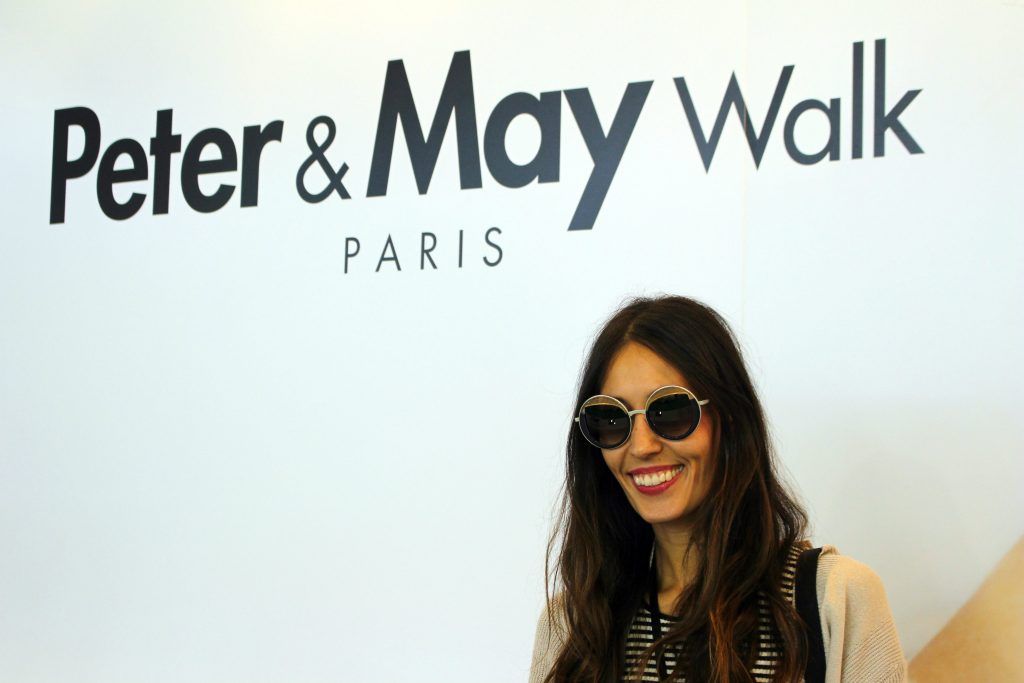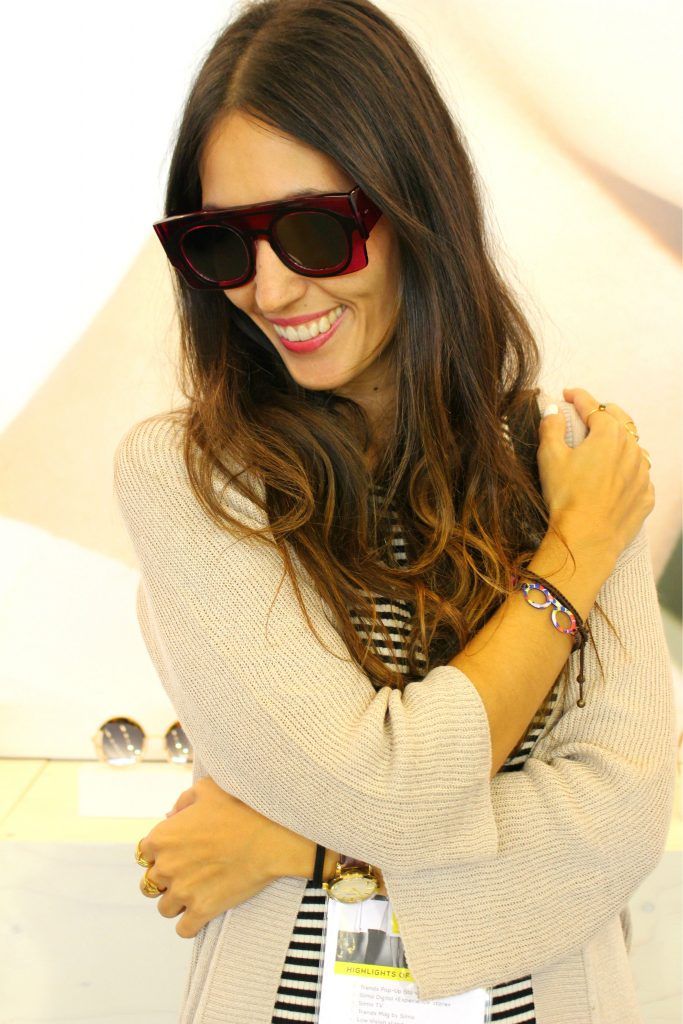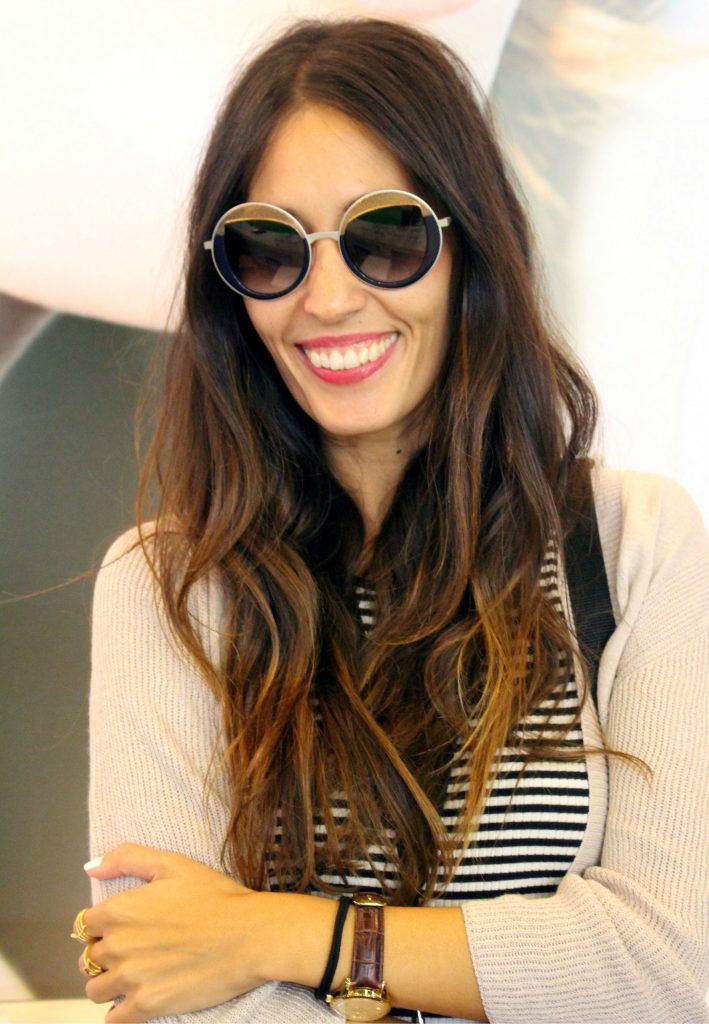 It is a French brand that surprised us by having a system of rods which are assembled in front with magnets. Particularly striking is the consistency of the frames. Also the own effect of the magnet makes the glasses taht embrace your face is very confortable. The collection has a youthful air, associated with urbanstyle, the truth is that we love this kind of news and research out of the ordinary!!
We want to show an authentic «workshop» brand. LÈPINE atelier is a small traditional French firm  from Jura area, one of the French areas with more artisan tradition in the manufacture of glasses, from generation to generation the «kwon how» of how things are done. Besides glasses, LÈPINE makes incredible razors, pens and fountain pens. We leave a few pictures for you to see the wonder of glasses that they are able to do …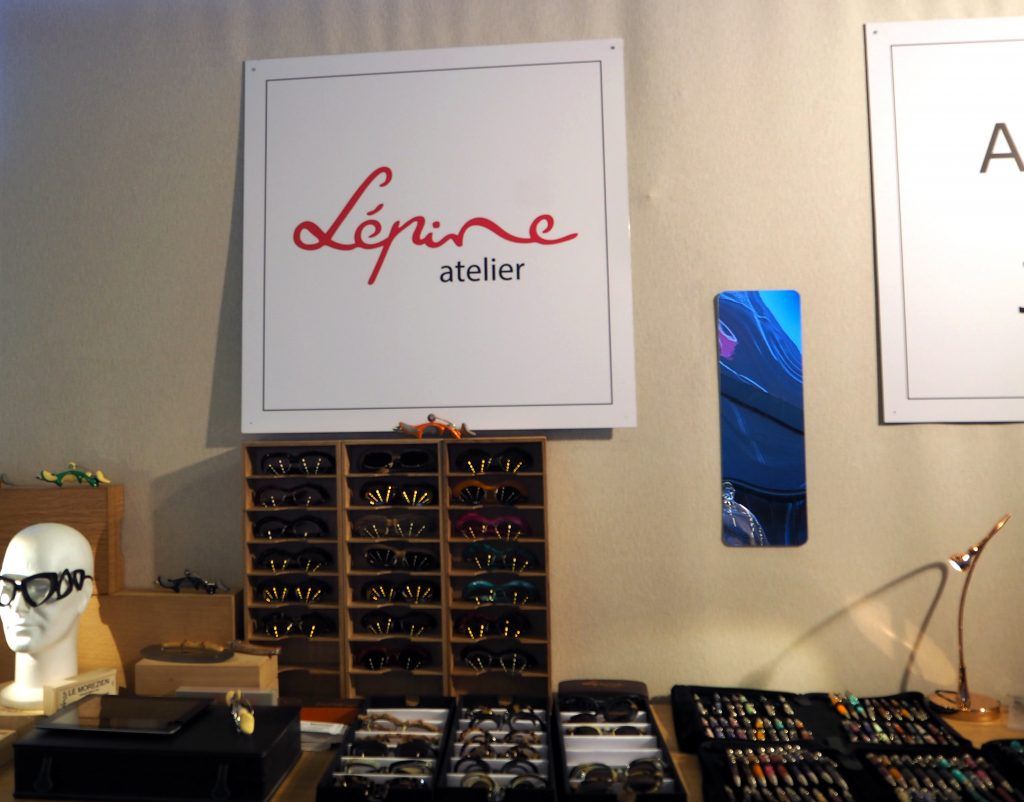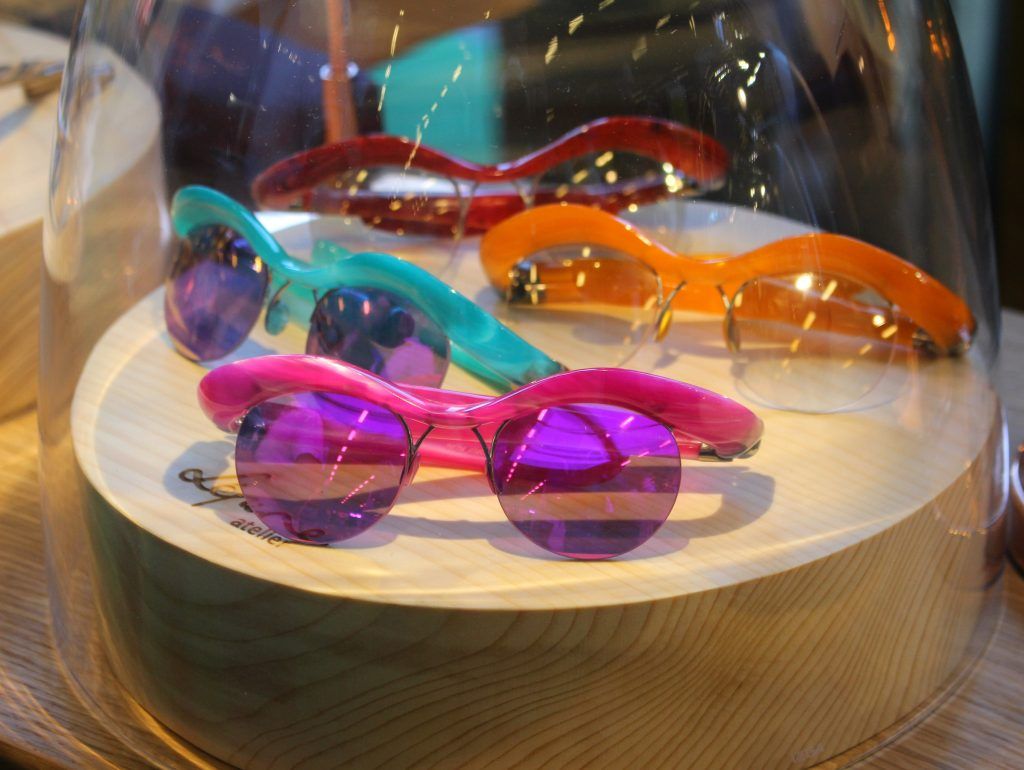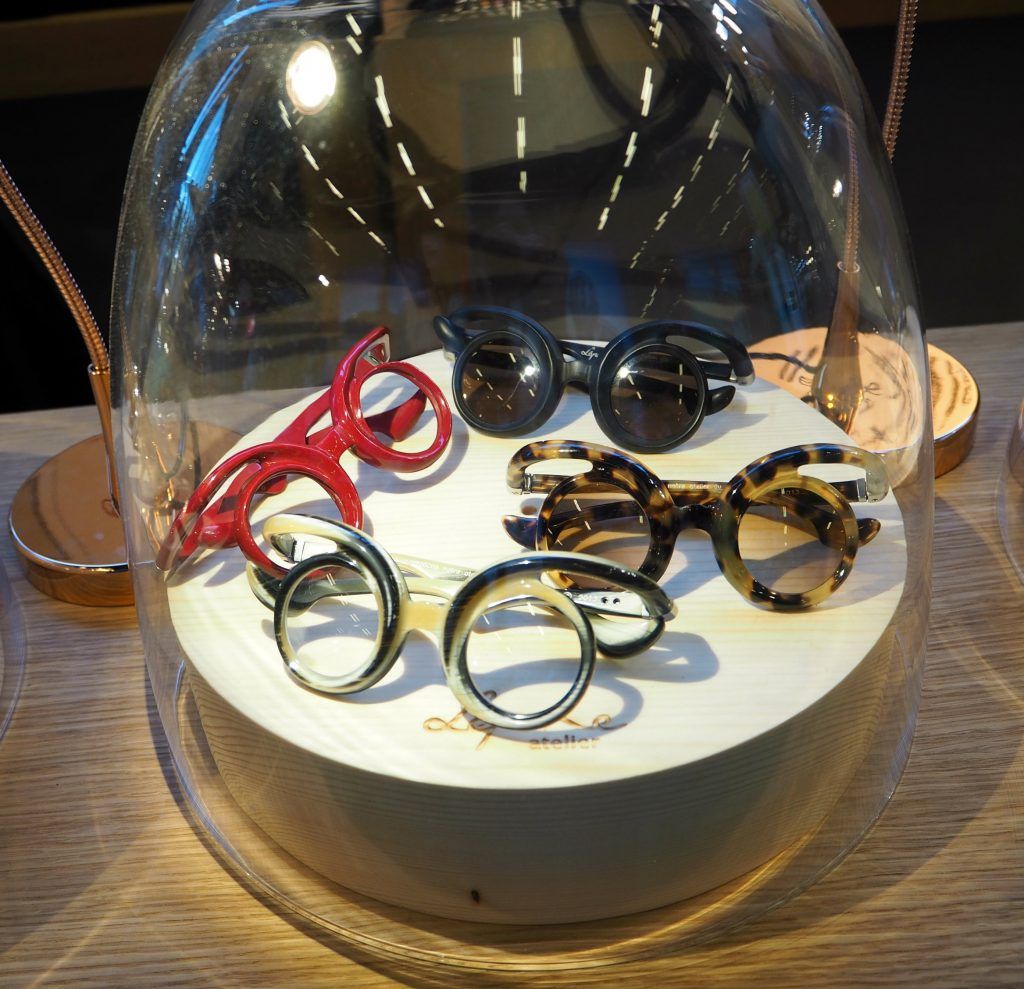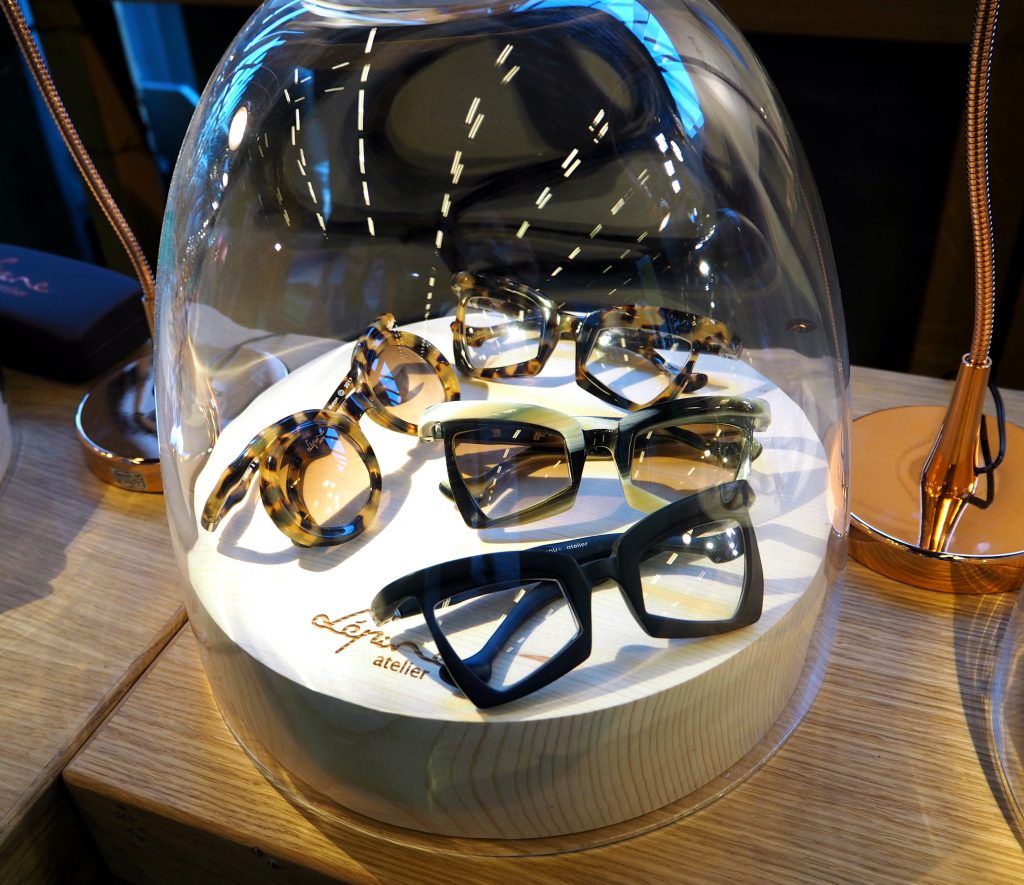 Yet we had not talked about this mark from Berlin but sure will not be the last. KUBORAUM has become in recent years a trend by itself. Trying to describe this firm is a rather task complex but enough to say it glasses come alive with the personality of those who wear, in a completely organic and radically break all the rules in terms of finishes, shapes and blends. Dreamed in Berlin and handmade in Italy, we don´t say any more, just look at the images to figure out that KUBORAUM is a separate universe.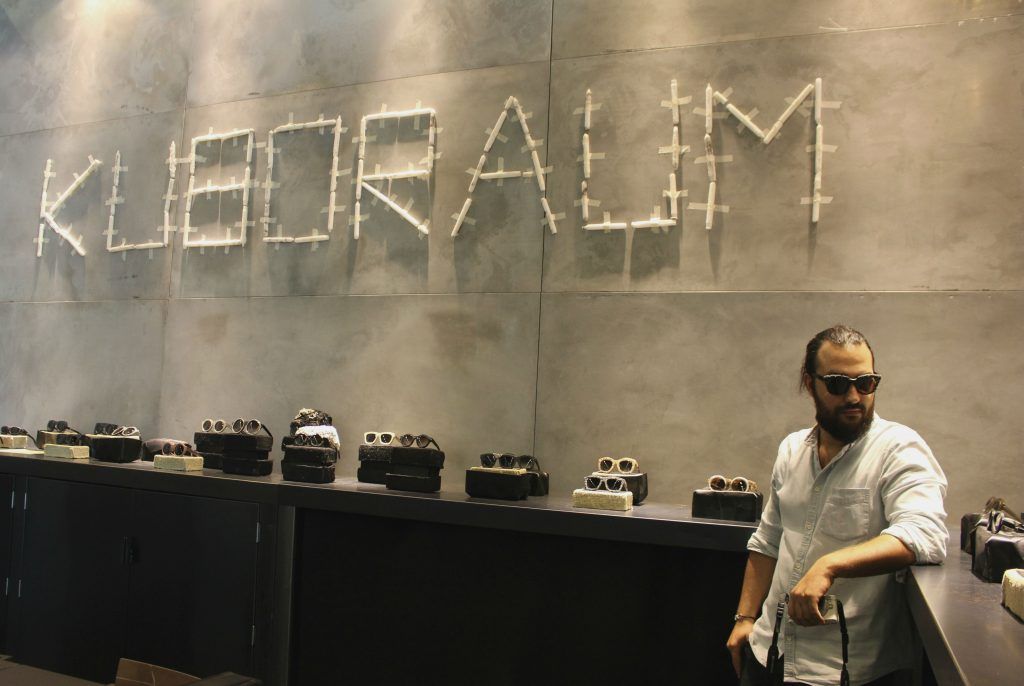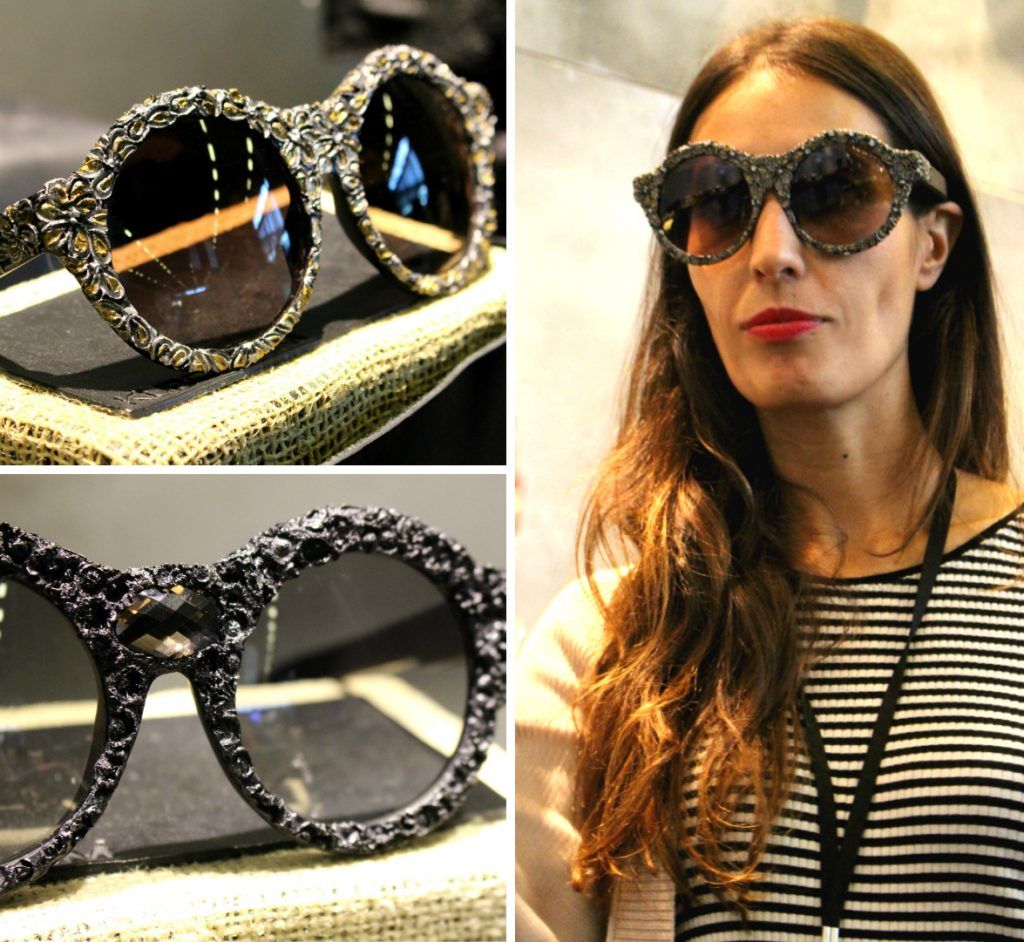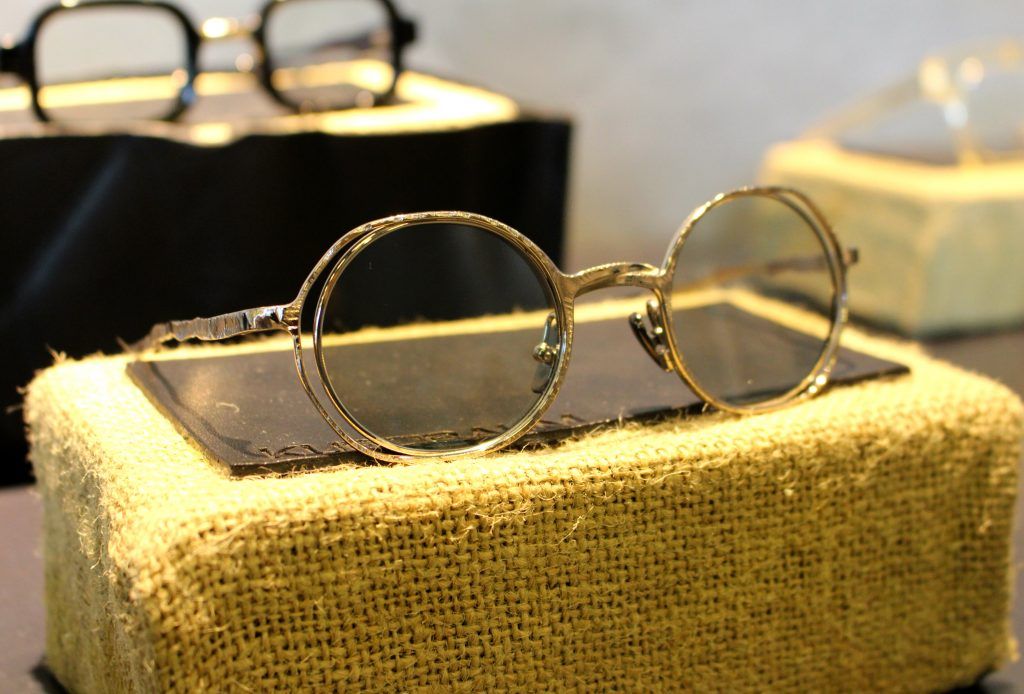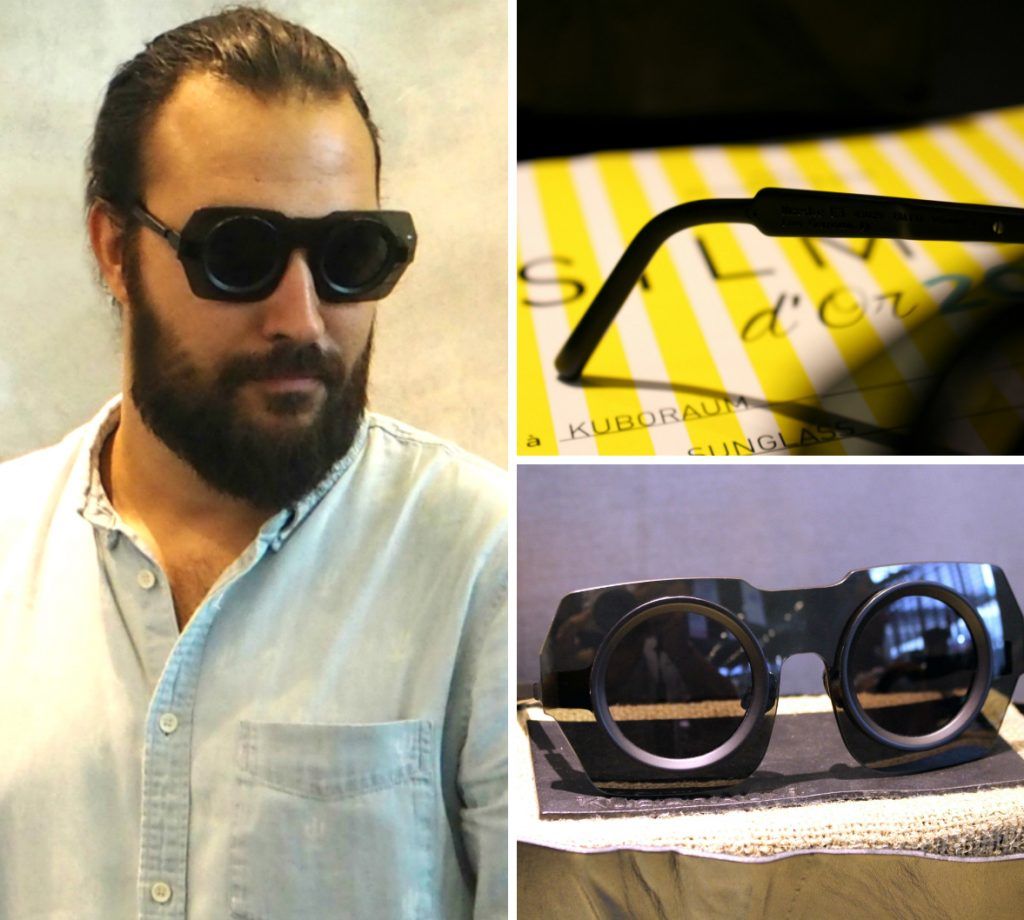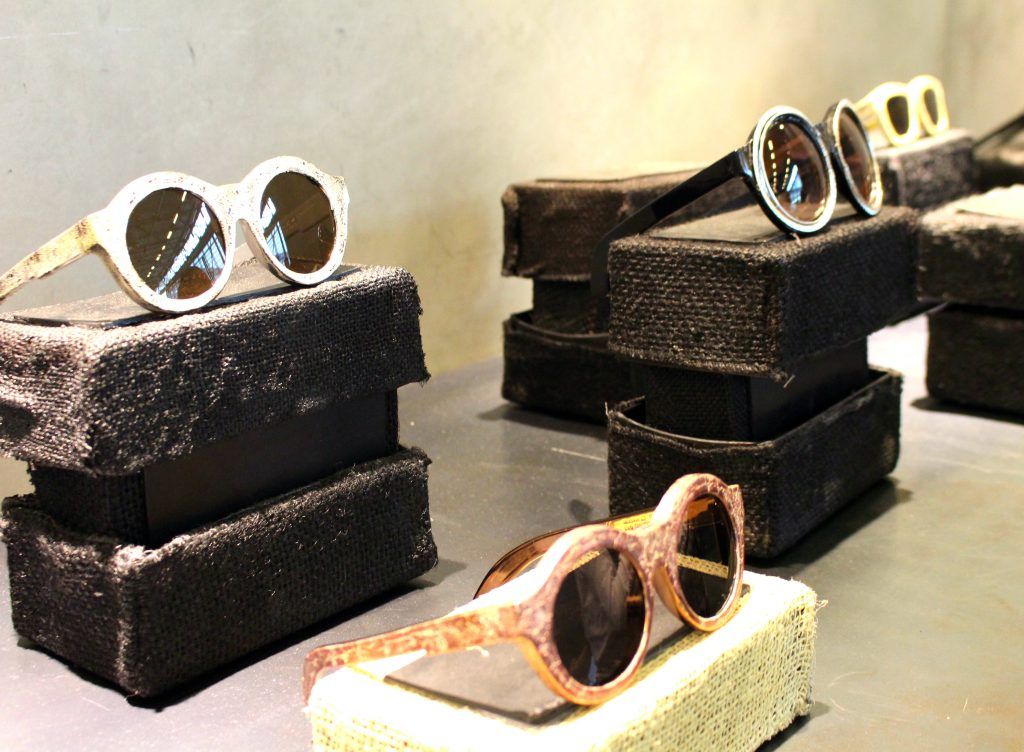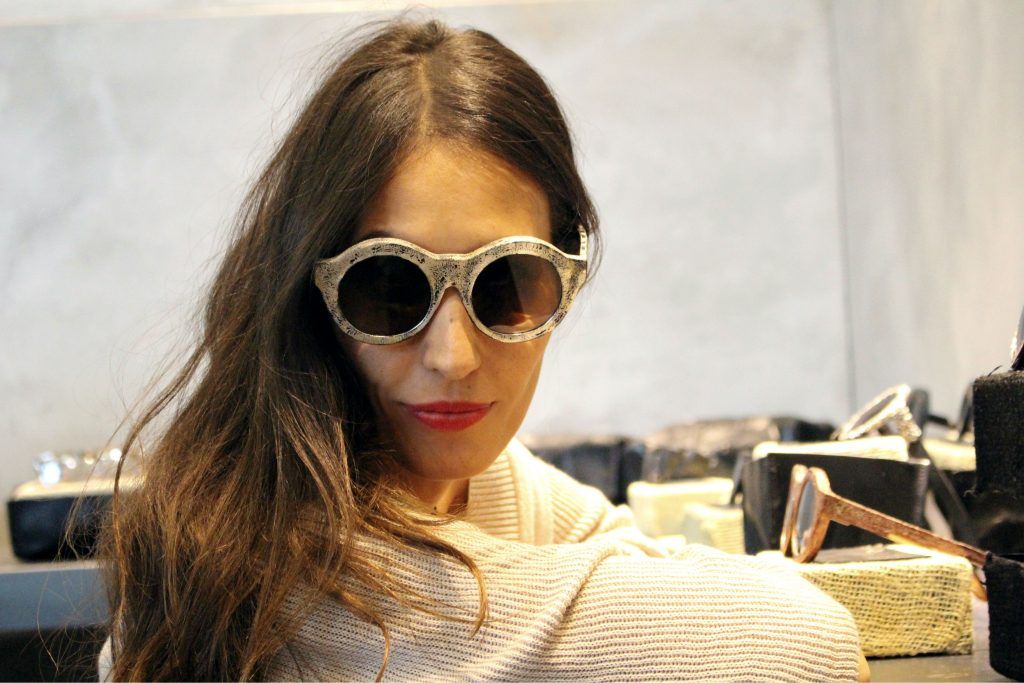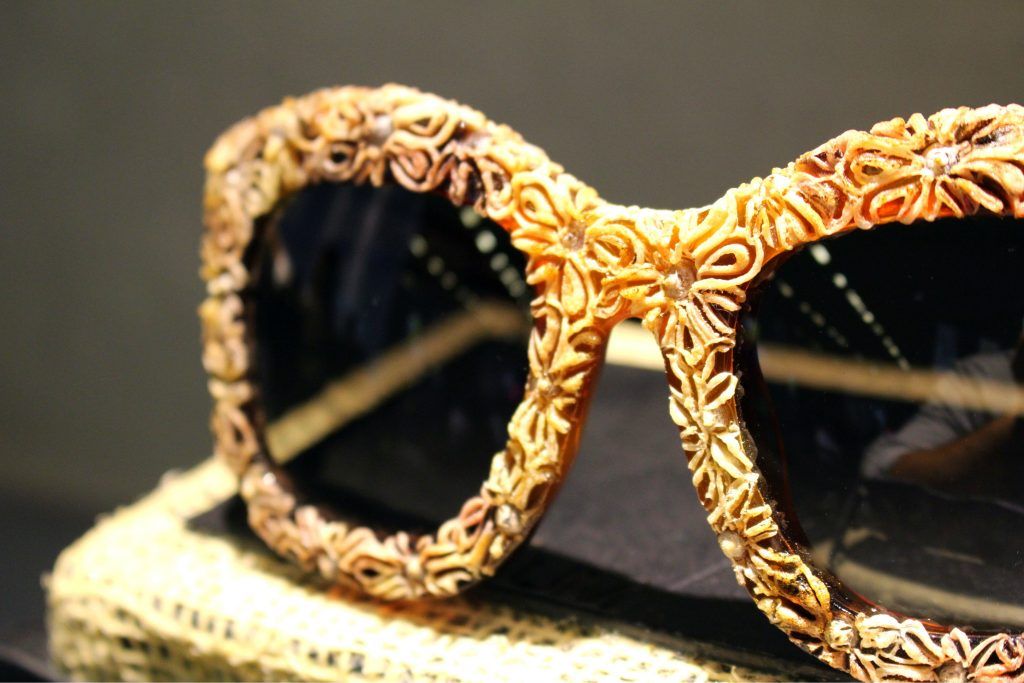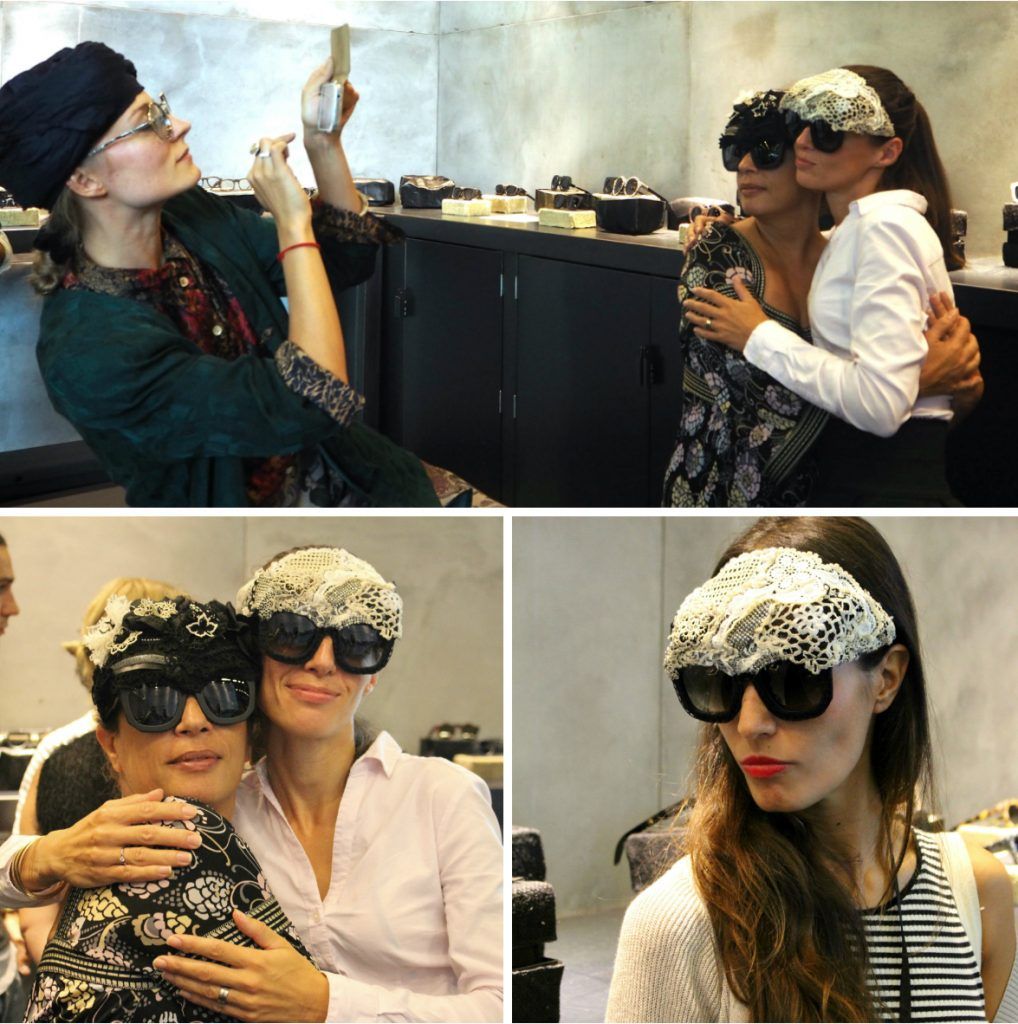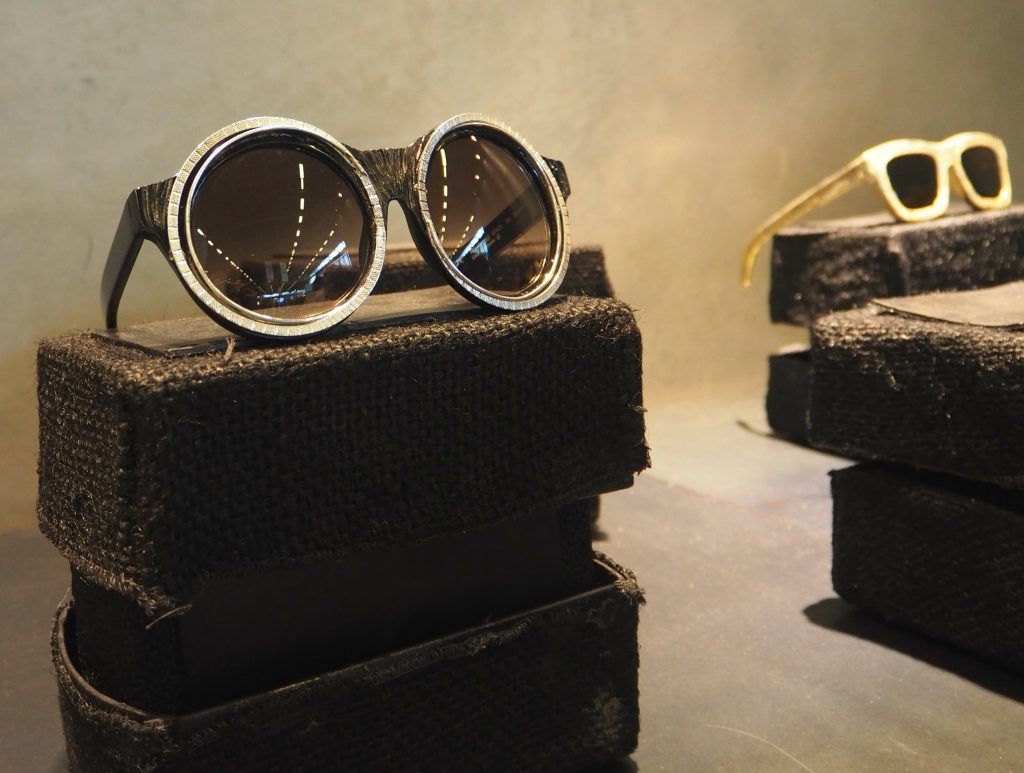 KALEOS «EYEHUNTERS» proclaim themselves as «hunters of looks». For some time the Spanish brand is one of the most successful firms in the international independent scene and its stand was overflowing, «thank you very much to Maria and Claudia from Kaleos for taking a while with so many people !!». The keys of Kaleos success from our point of view is to bring together in one collection the most daring designs but knowing full well what modern audiences are looking on the eyewear. Look what piece of models !! Success assured.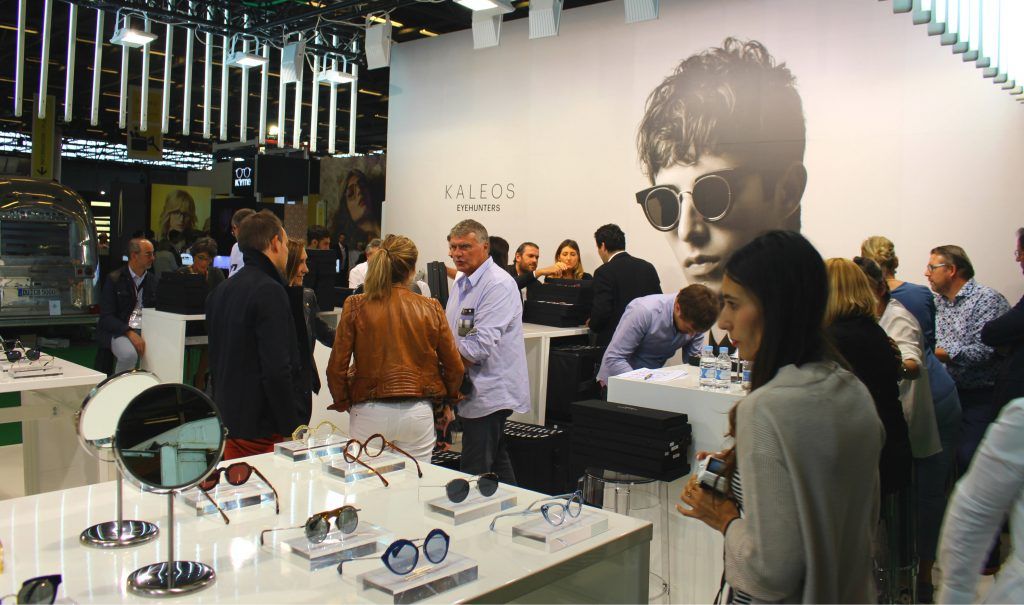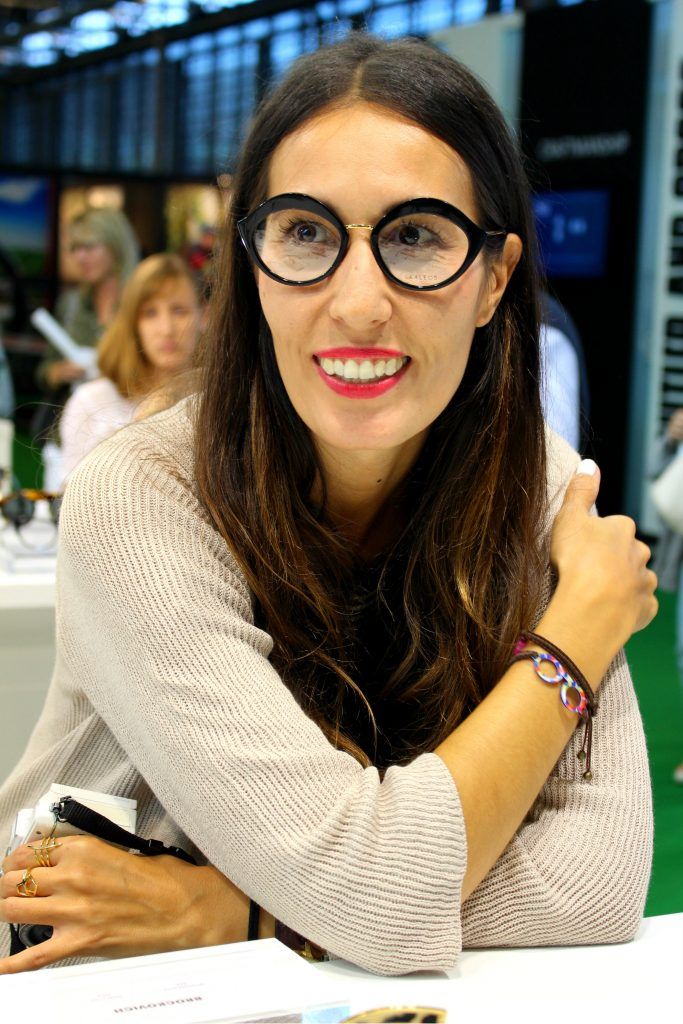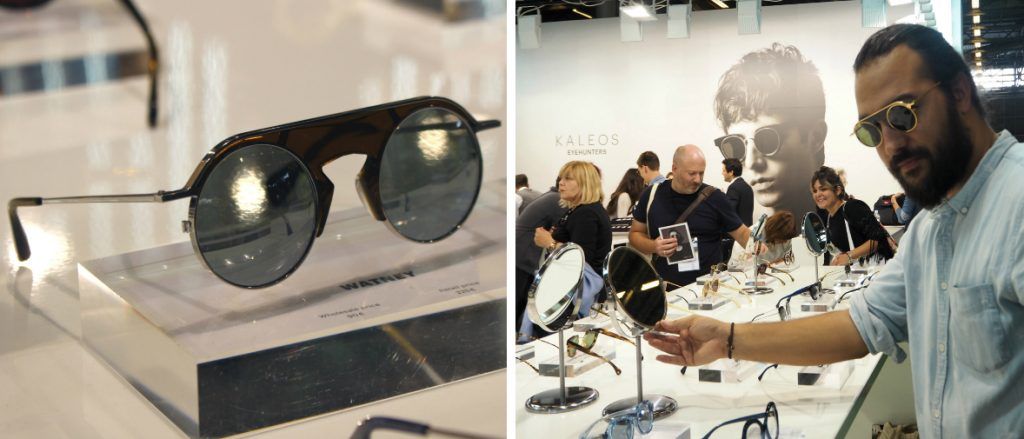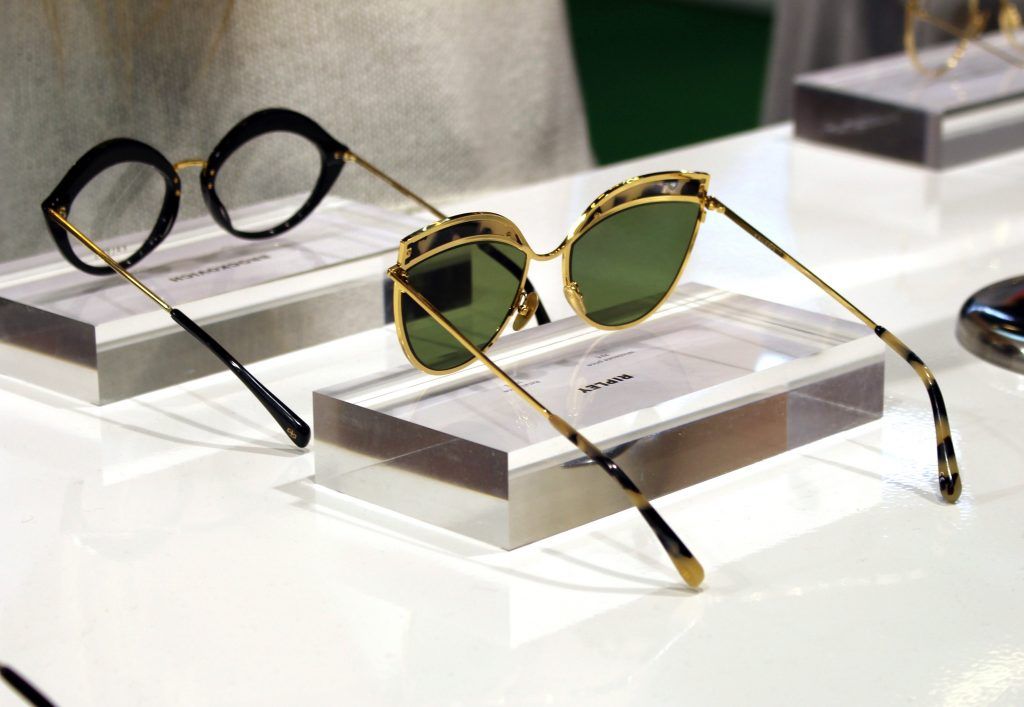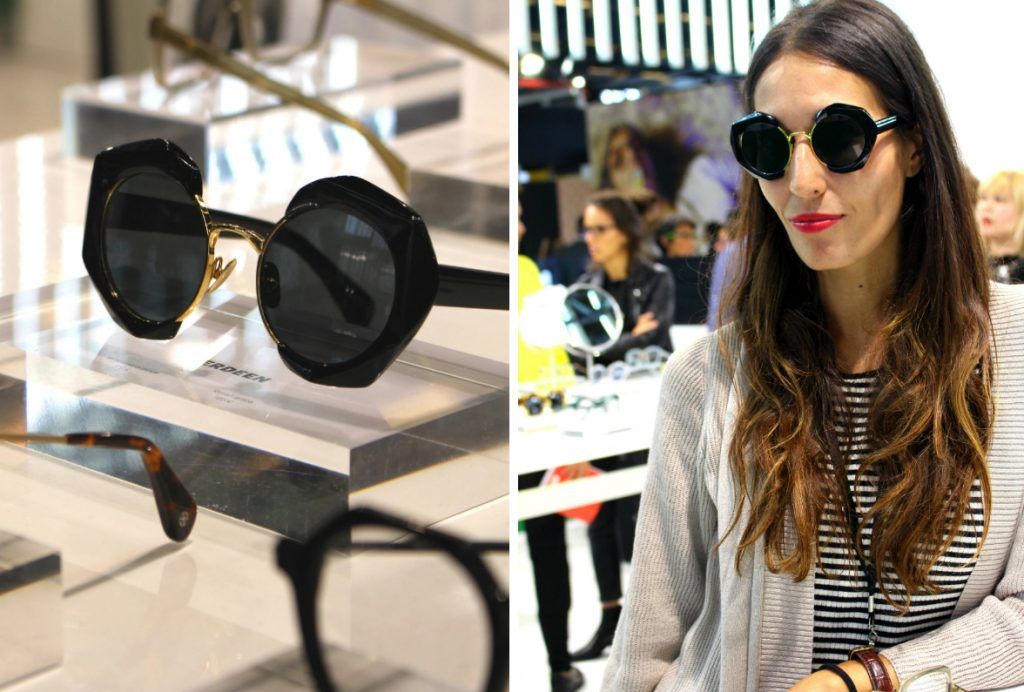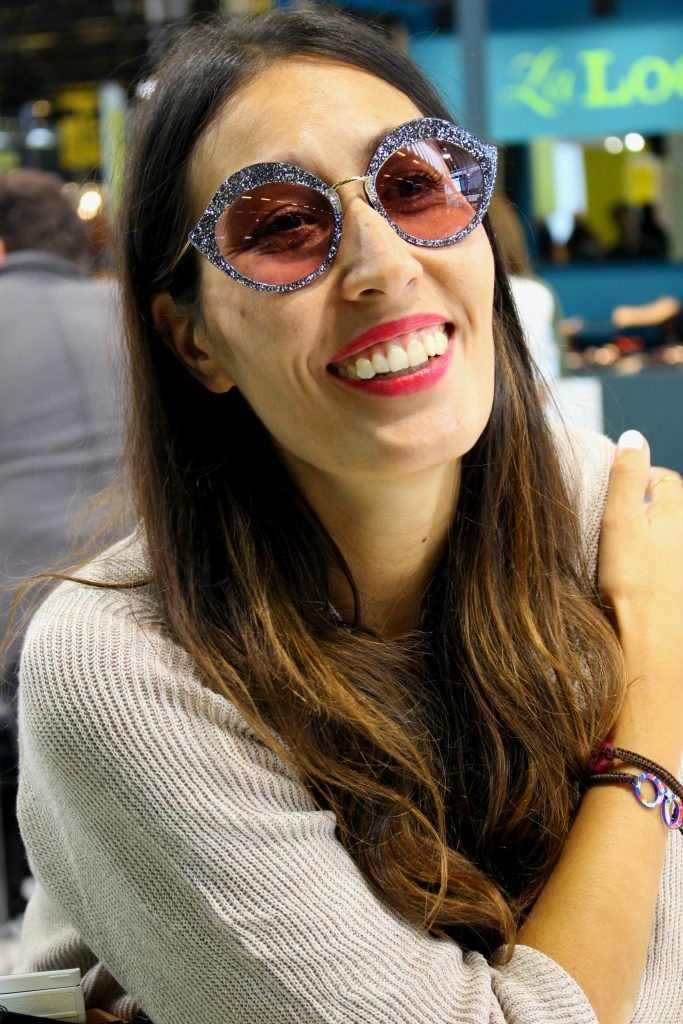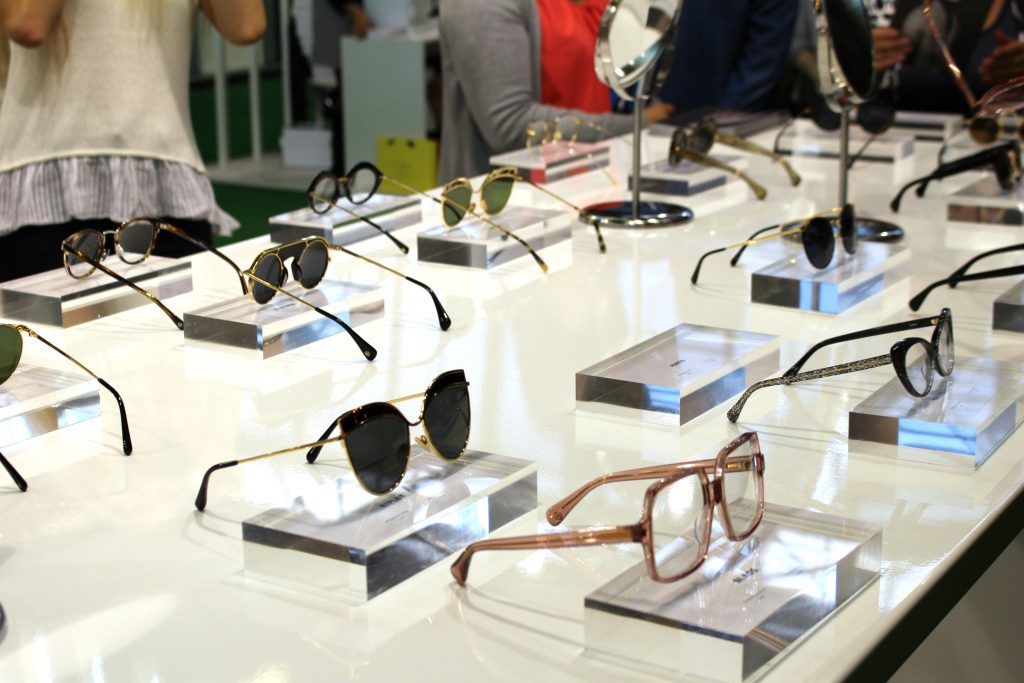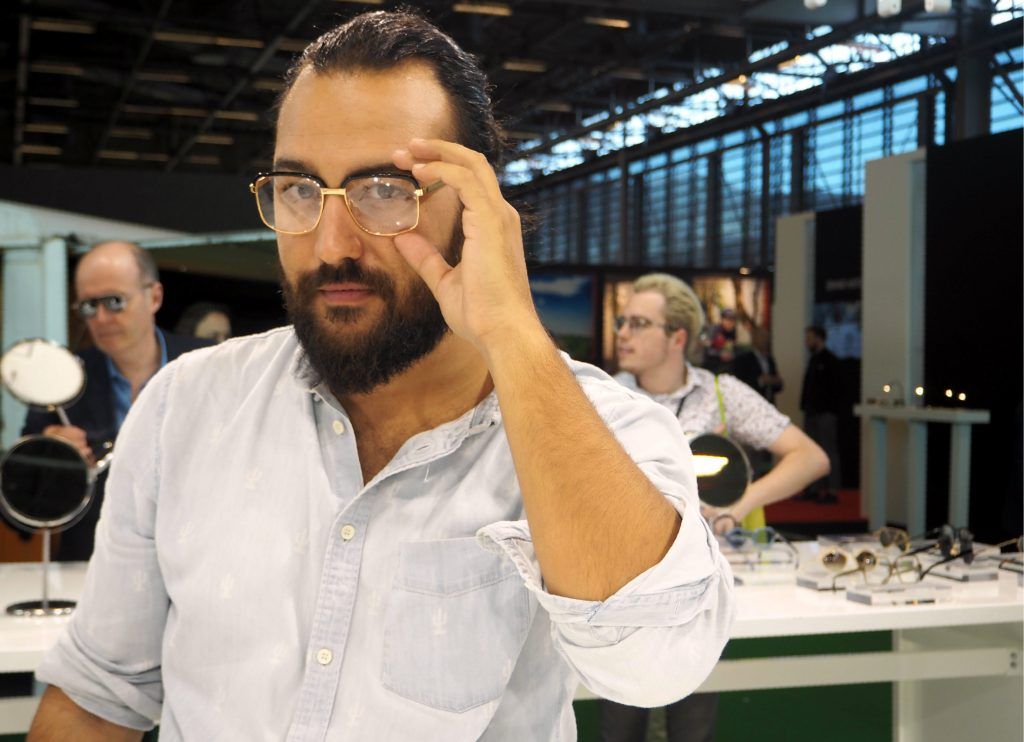 CLEMENT GOUVERNEUR & GOUV / AU
Talking about GOUVERNEUR AUDIGIER is talk of pure history of eyewear dating back to 1878 in Morez (France), where Clement Gouverneur founded his eyewear factory (Gouverneur Audigier). The factory has maintained its tradition and way of doing things, two years ago has revived keeping the essence of yesteryear squeezing the most of the added value of the right way to do things. They have two collections, GOUV / AU, is a line with a «more modern and young» profile, and the luxury line of CLEMENT GOUVERNEUR with hundreds of possibilities and finishes available. For lovers of glasses to touch and try on these glasses is a real pleasure because in them hides the true story of eyewear that has endured to this days. We already will show more about these two collections, from here we want to thank Floriene Barbier and Frederic Ferrant and for giving us a while on Sunday evening (which means that our journey is close to end …). O-O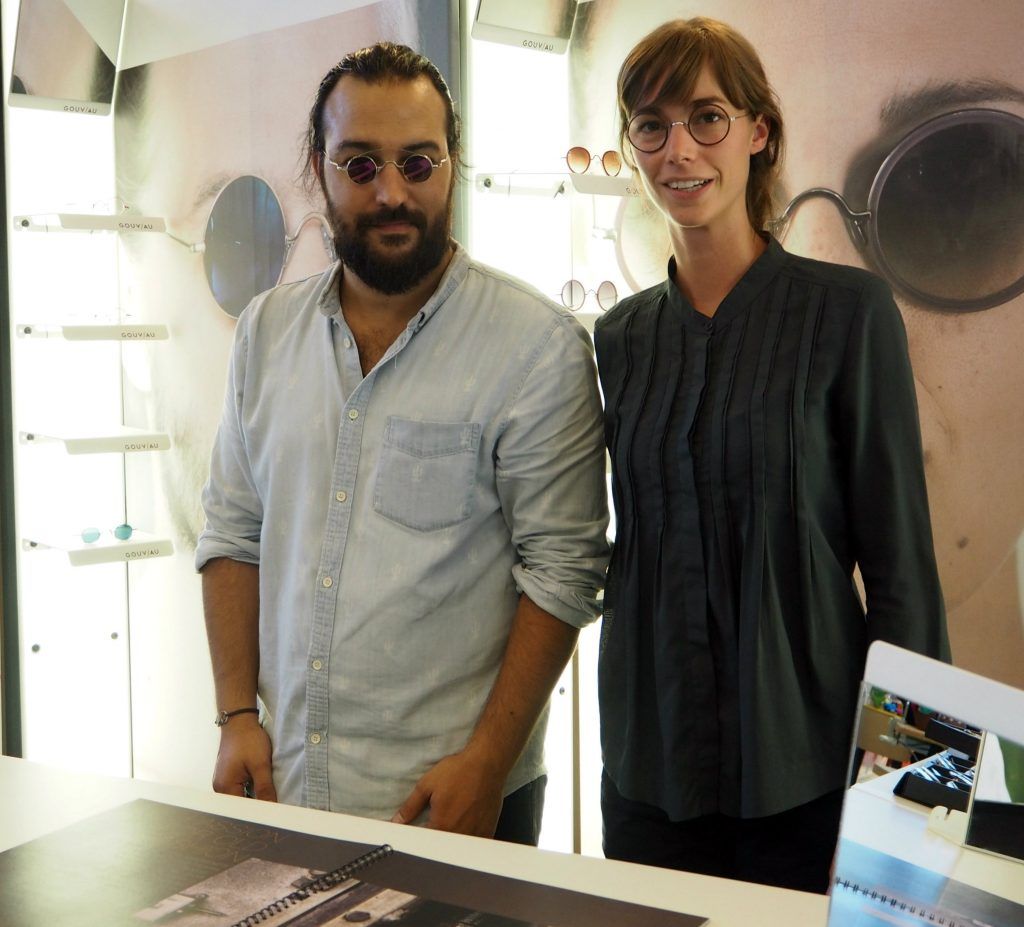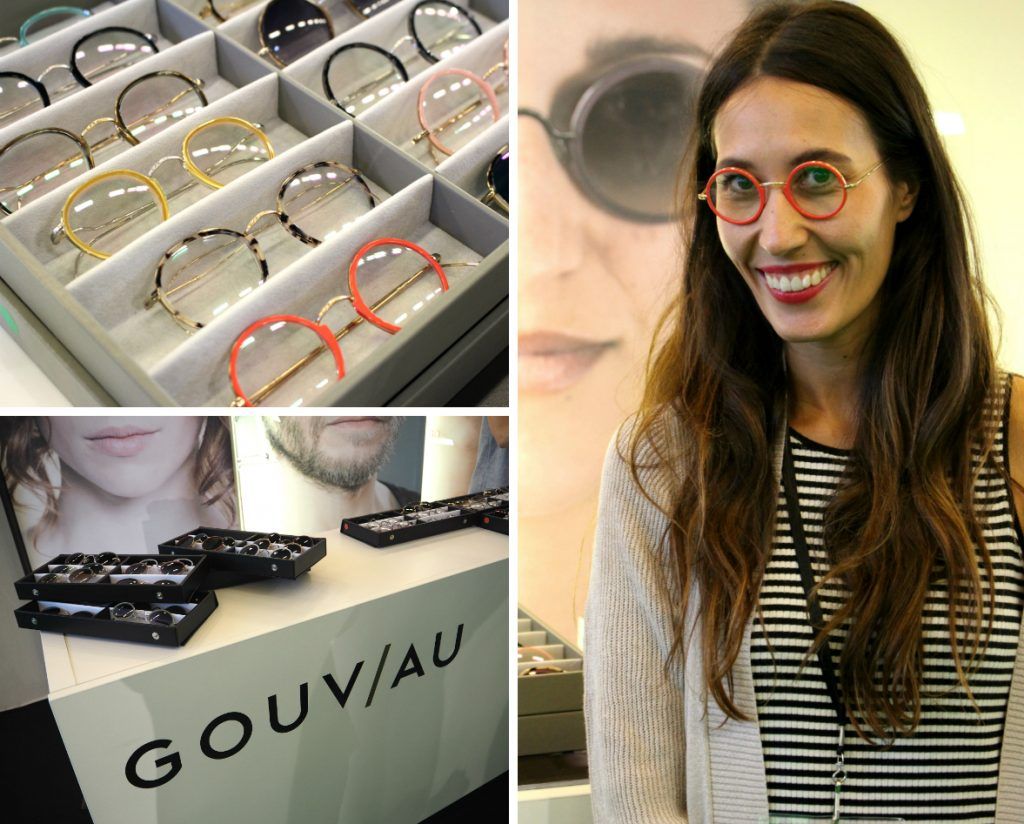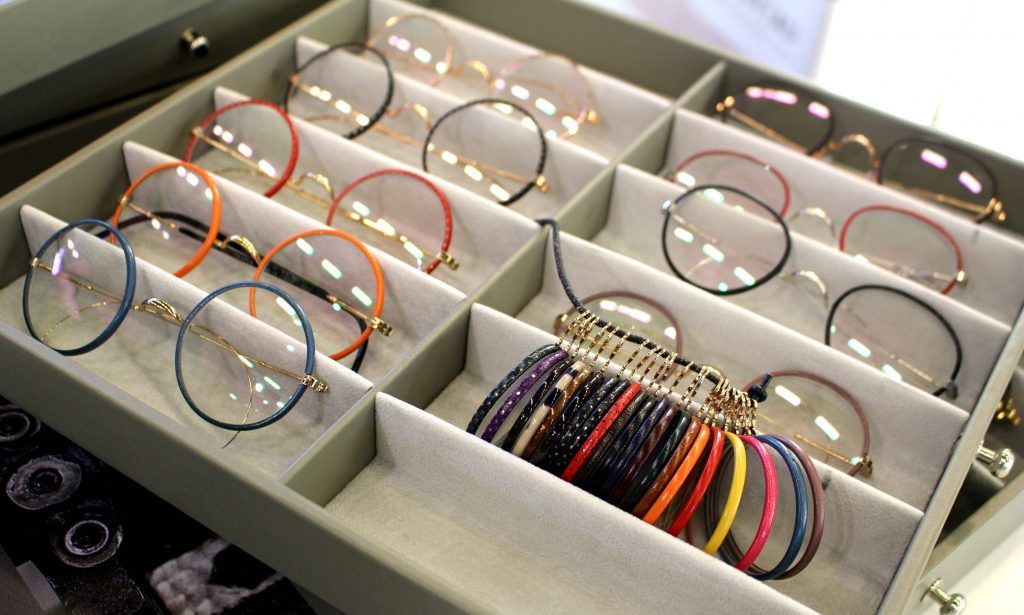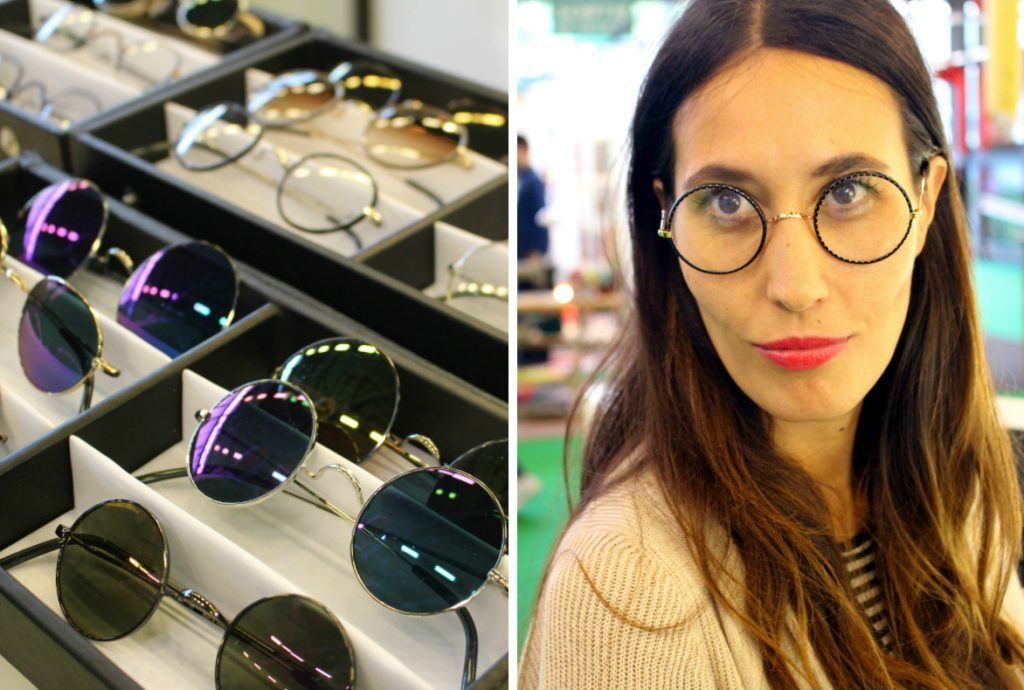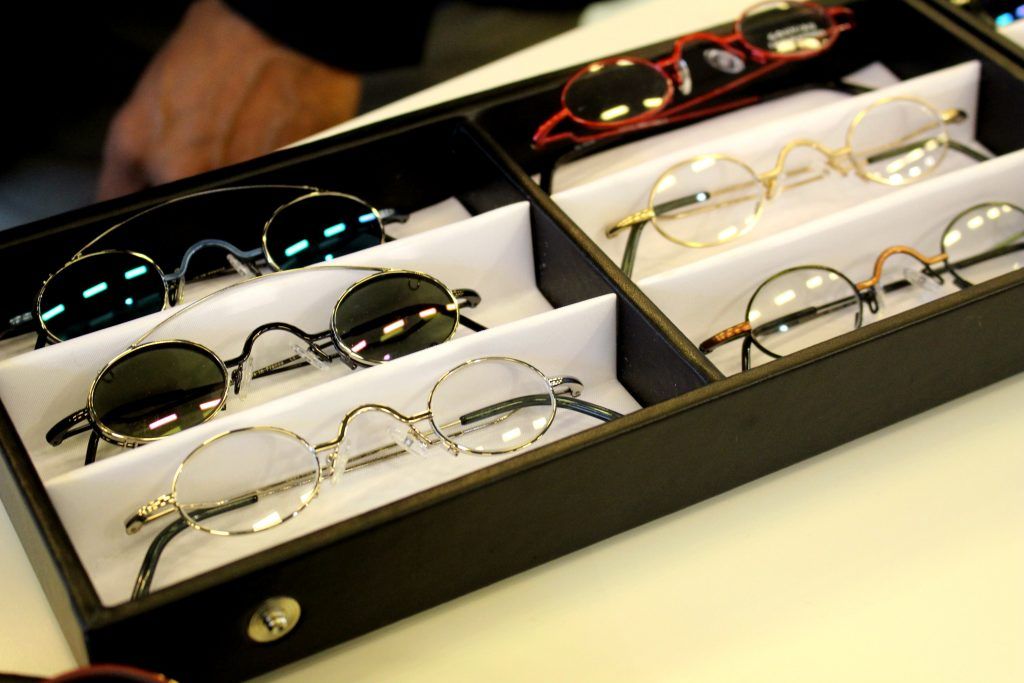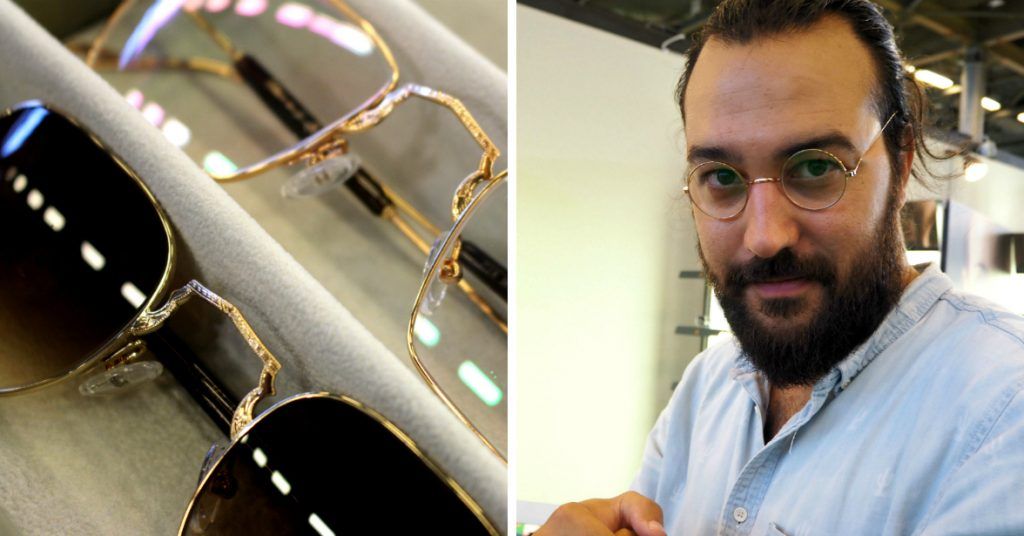 Already with no time to see any more on Silmo, in the way to the airport we stayed with ALESSANDRO ANGELO DE LORENZO, who had in his possession a very special collection that we could not stop watching. Alessandro, a part being the owner a known optical fron Venice (Boudoir Galleria Ottica) is also author of the very interesting blog PEOPLE WITH GLASSES, where he interview unique people who have a special relationship with the glasses …
This exclusive collection created by the artist Lucia Pasín was presented at the Mido on 2015, the main feature of these glasses is that their patterns are created by the author in watercolor to introduce inside the acetate to create really works of art. This first collection called ANTHEIA is full of nature, flowers and beauty. A good way to end these four reports on our experience in Silmo. «Grazie Alessandro!!» 🌼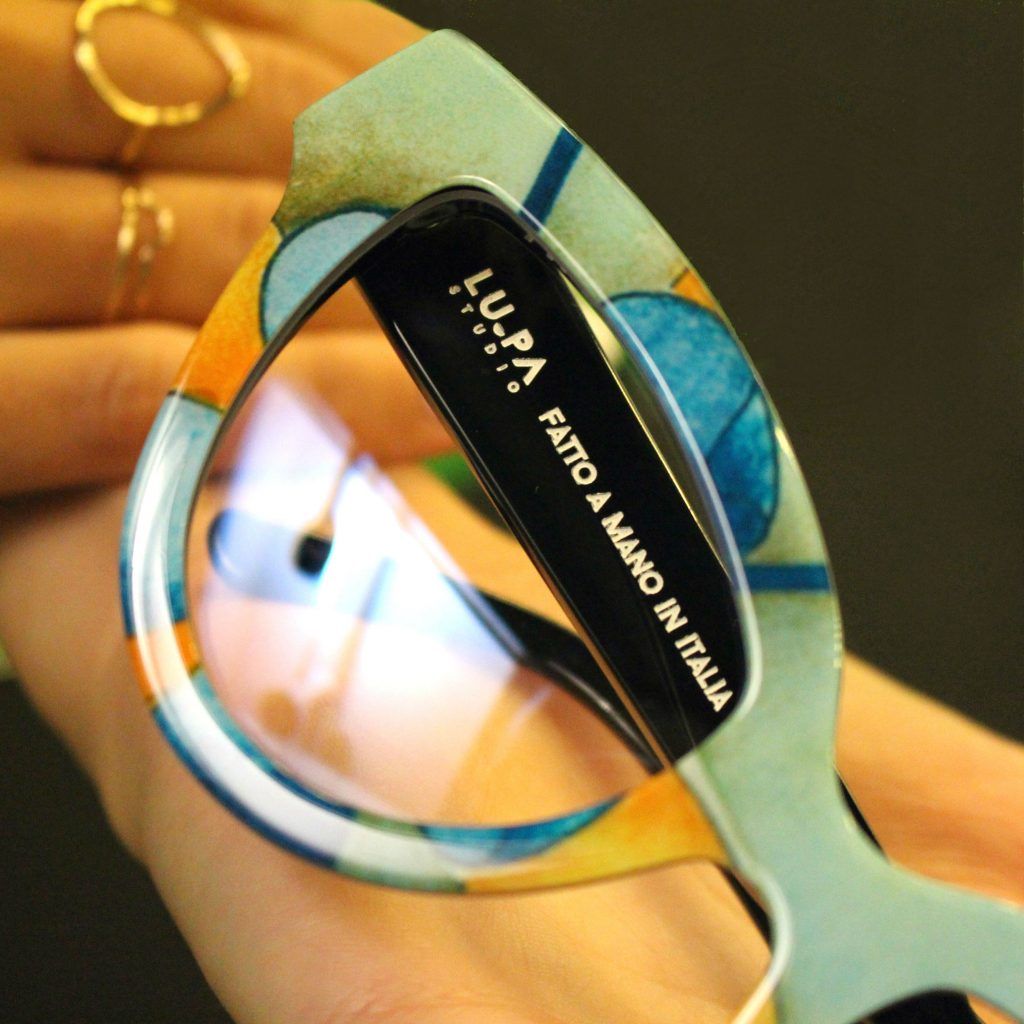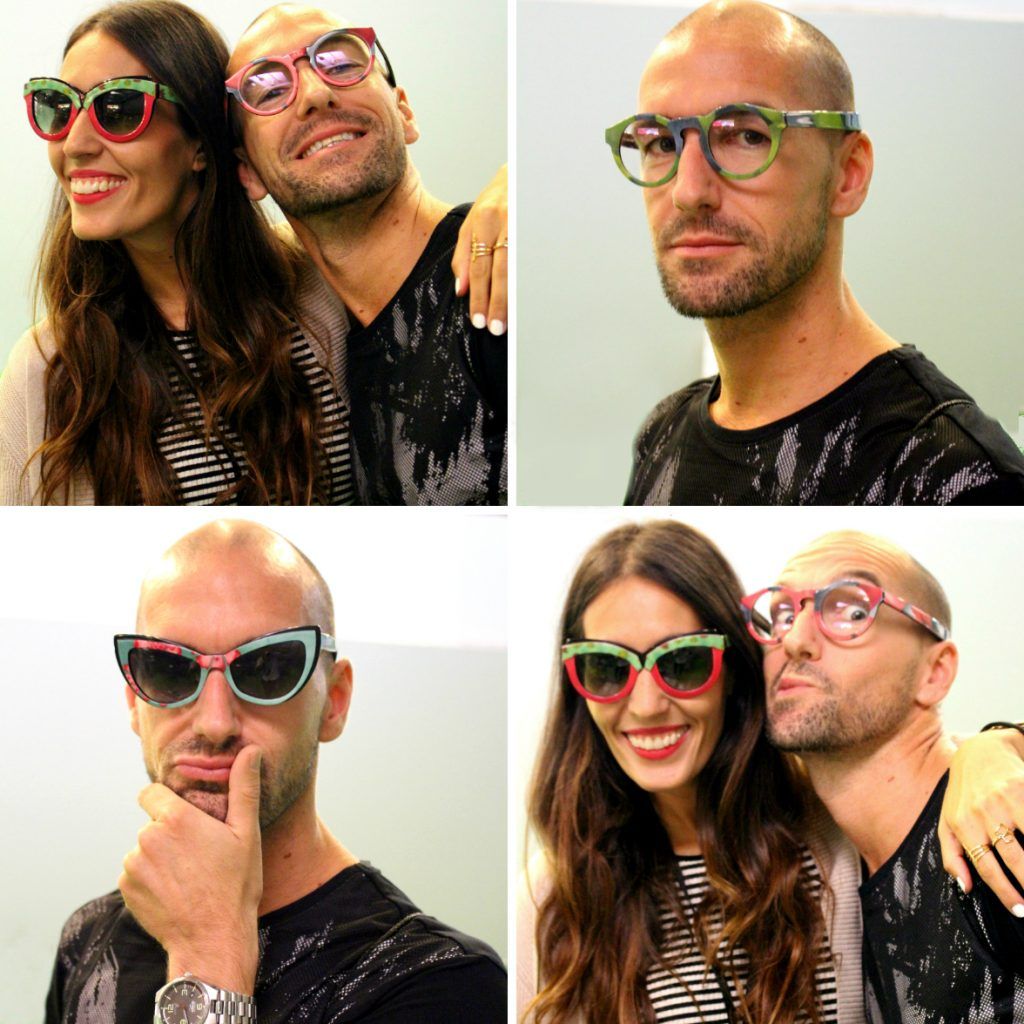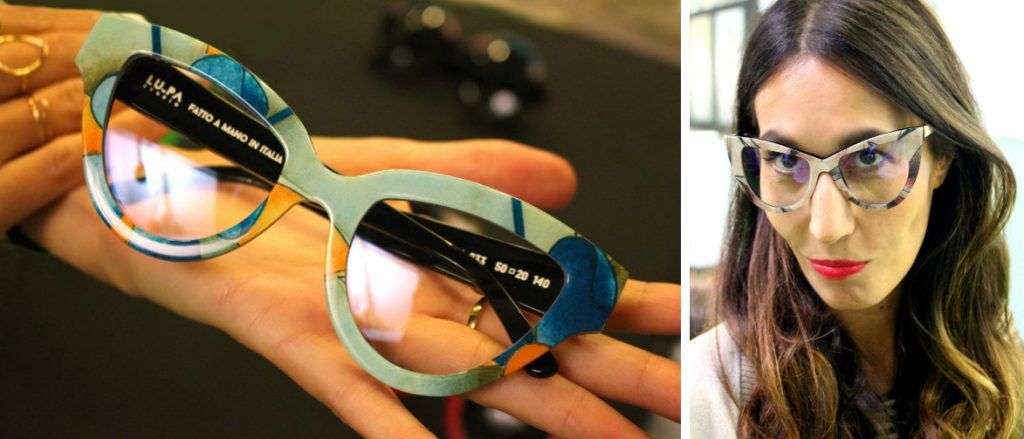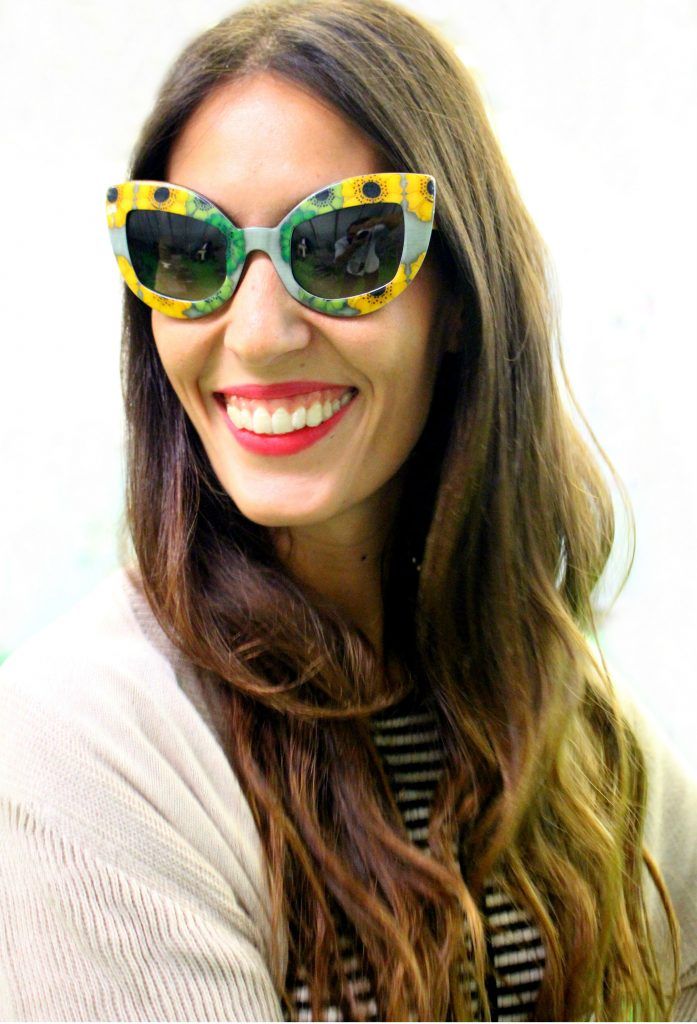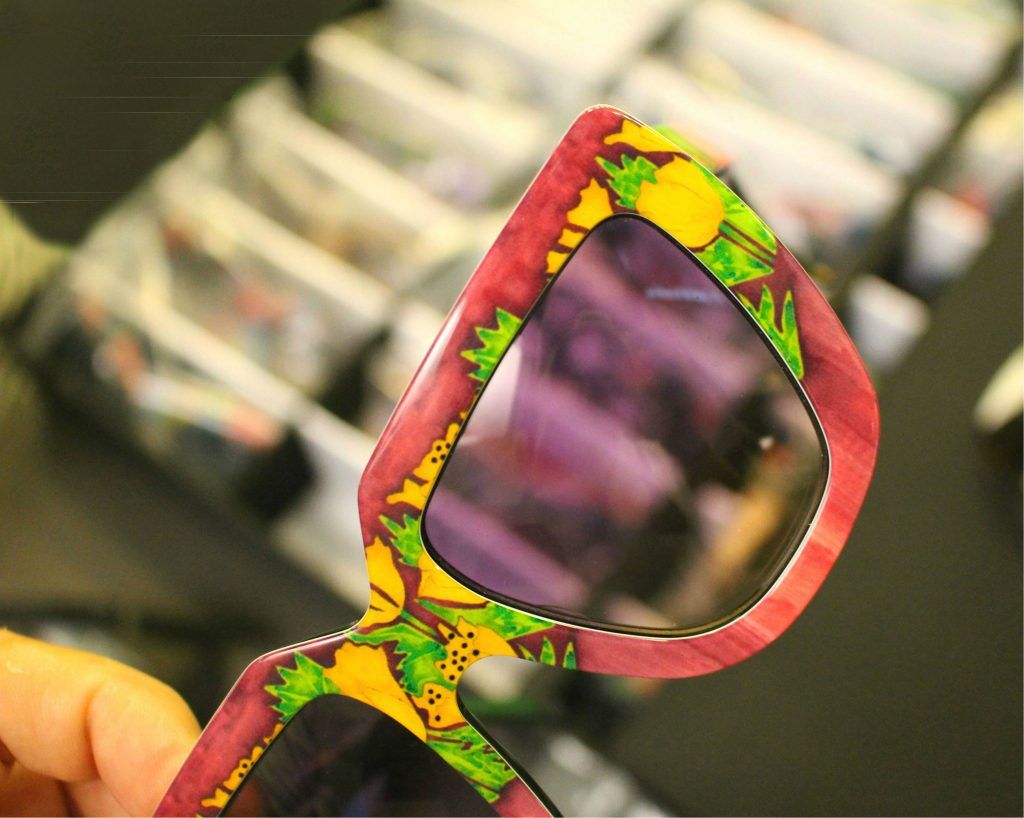 And finally!! 😉 Here we put an end to this series of reports, surely we have even been a little heavy but we wanted to show you all that we saw at the show and will not loose nothing. For us this year has been very special for all the people we have come across, definitely the best part of our visit. The worst everything we had in our schedule that we could not see, surely there will be another chance!!
Thanks to all from here, Facebook and Instagram that have taken part and made possible our trip has become an unforgettable experience one more year!
«Goodbye PARIS !!!! SILMO, sure we will see in another time!»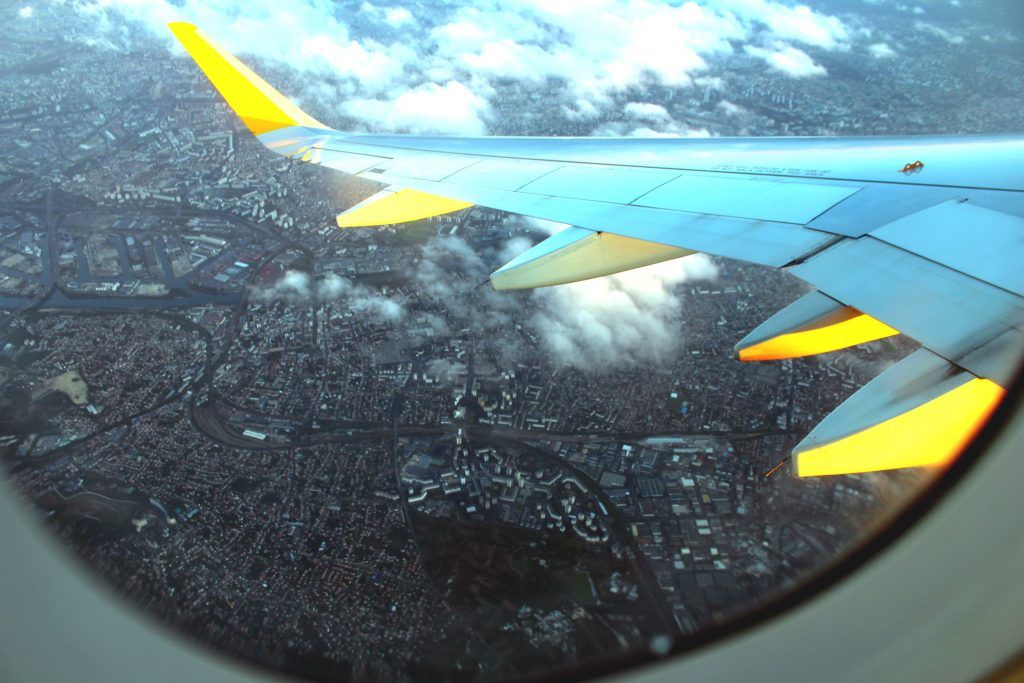 💛 THANK YOU 💛