Click to → SPANISH
Hello everyone !!!! As many of you know we've been last weekend (24-25 September) in Paris to attend SILMO, the world optical fair, it was our third year there and like every year we will do an overview of what we have seen. We try to summarize as much as possible our visit, although we have a lots of pictures and it will not be easy :).
The truth is that we had a great time, we met great people,  were with people that we really wanted to see and saw many glasses, but still we could not see many things that we had planned even though we do not stop for a second, as all of us who were there wanted to take every minute, but in just two days is impossible to see everything we had on our list, so we hope you like it and enjoy it a lot with everything we are going to teach you !!!! We start by…
Just enter we find the DZMITRY SAMAL booth, like previous years, we discovered that the French creator continues his most personal spectacular style, mixing geometric figures as anyone. With his»pixel» models as classics, we could see the new extreme and risky forms of collection !! We were accompanied on this visit with Javi and Bea,  they got in love with the brand. 🙂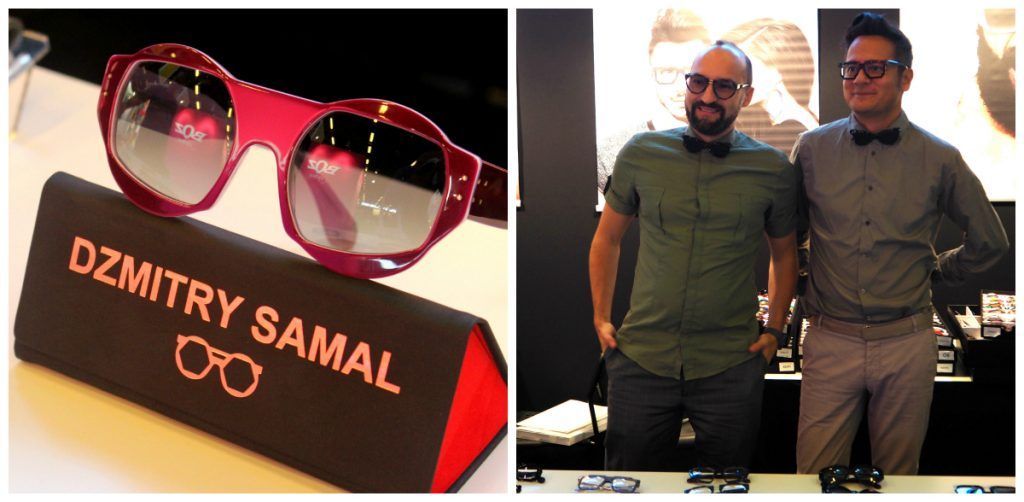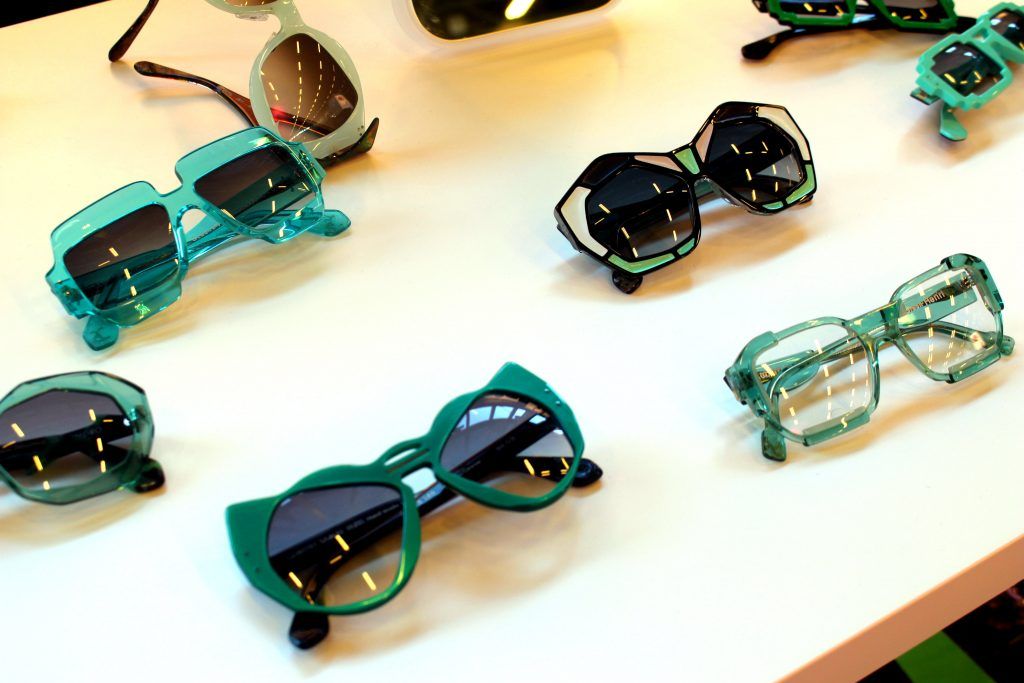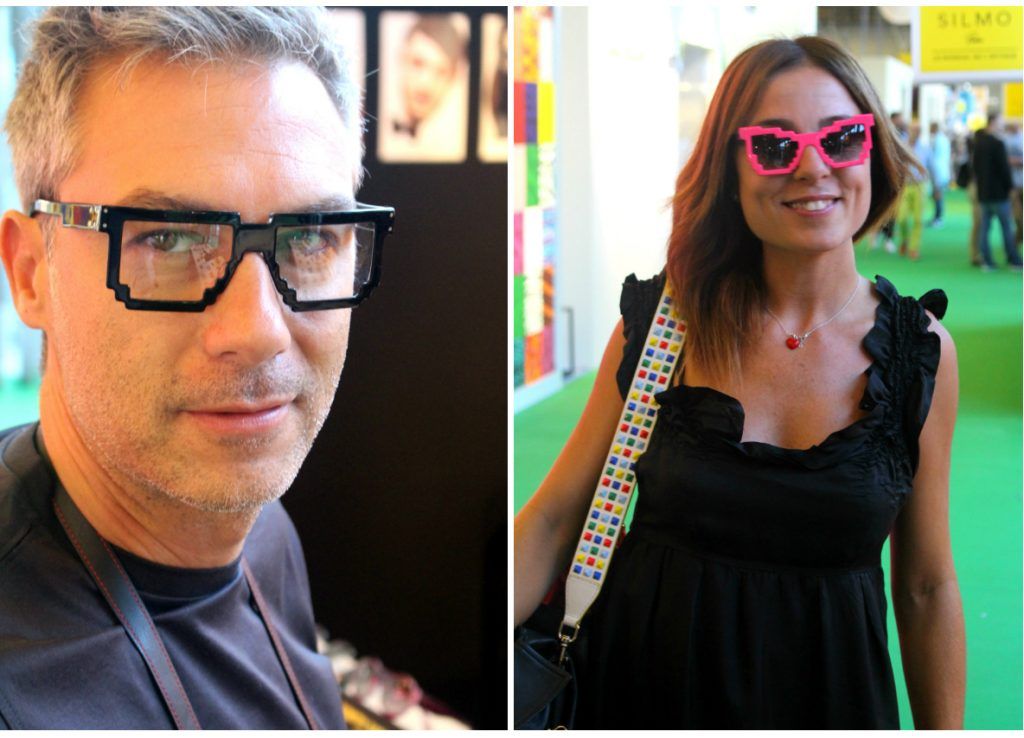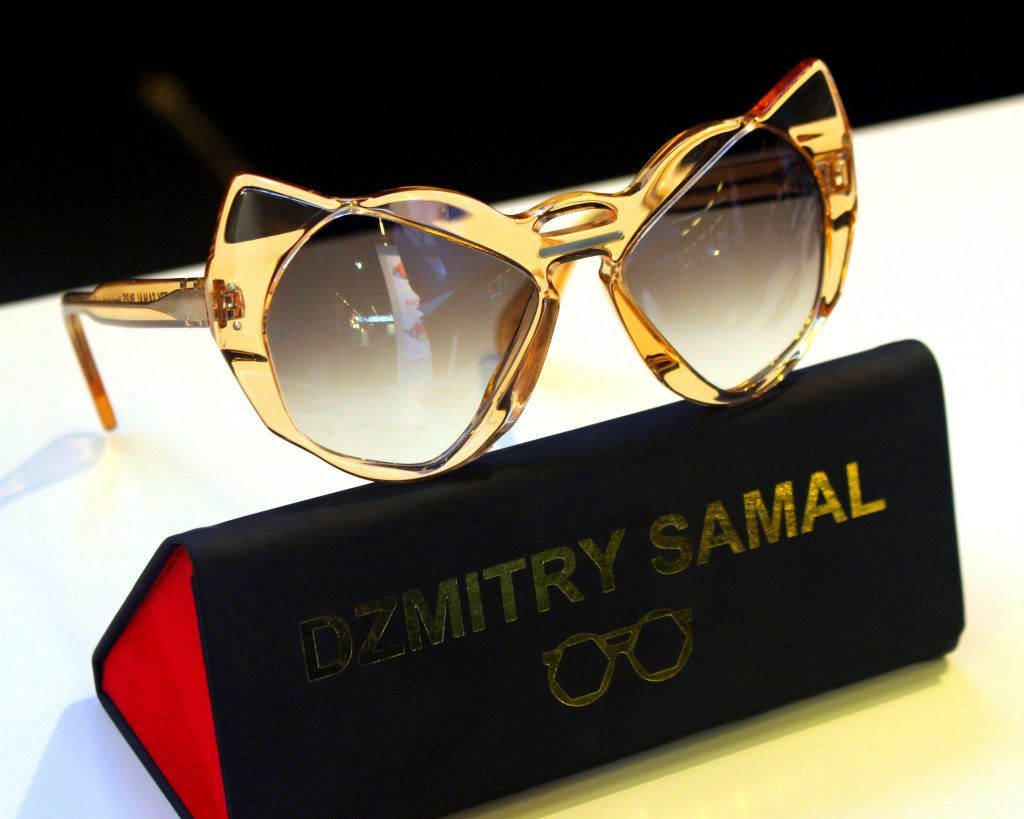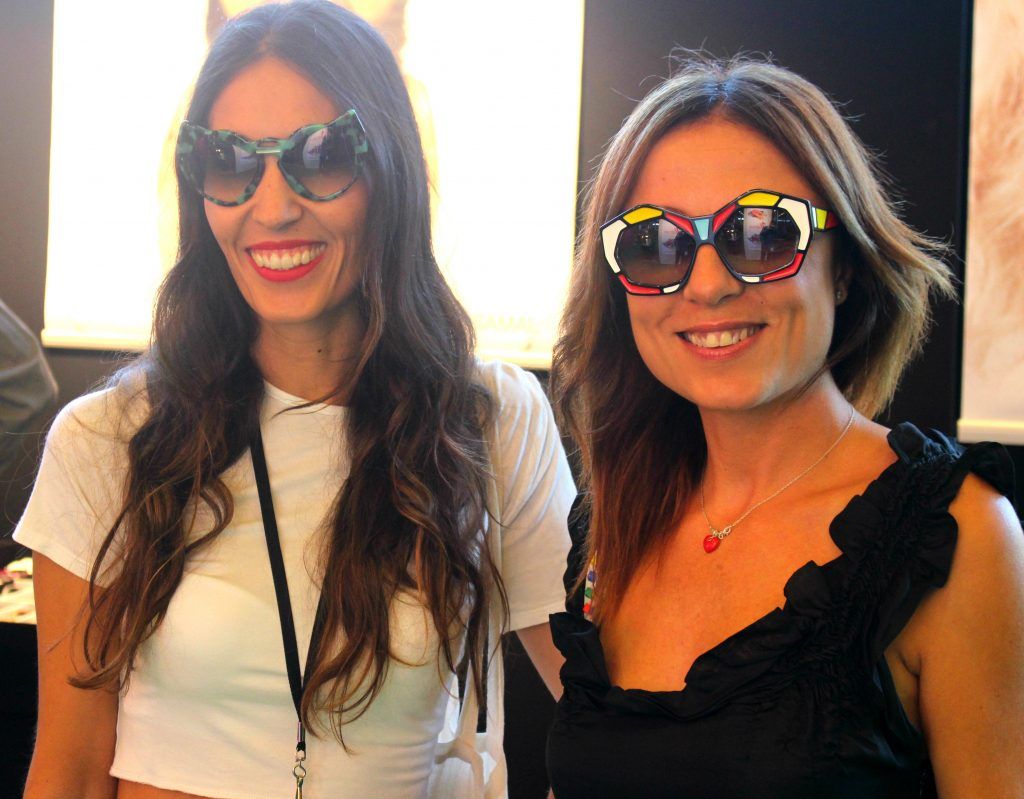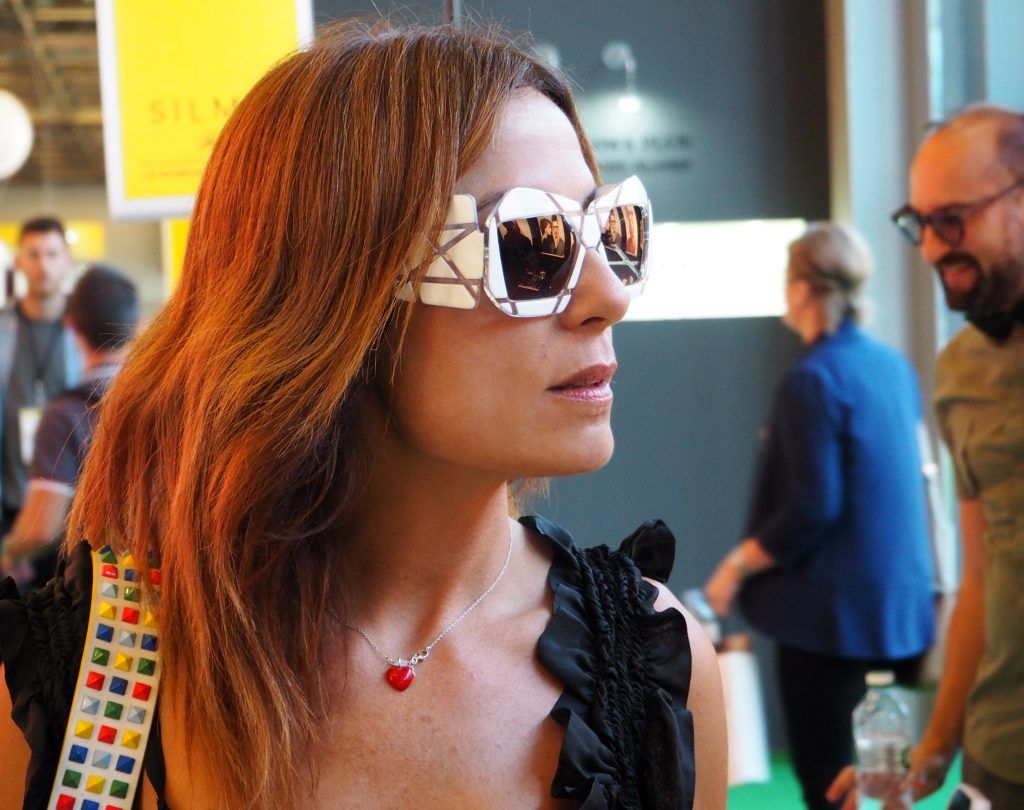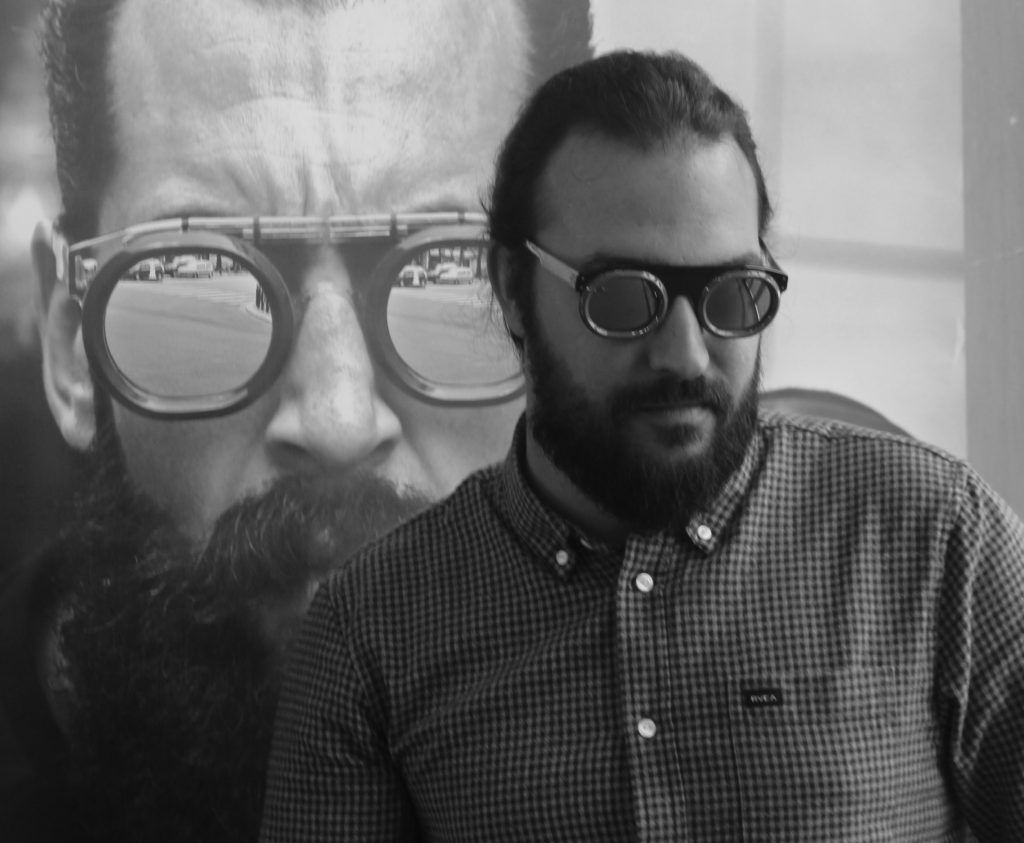 Our second stop was IRRESISTOR, a Korean brand that we already knew by the networks but we had not tasted yet. The truth is that it was a big surprise, we were loved their models with very marked futuristic touches, bold shapes and designs, making this brand one a of the current references. It is impossible for you not go crazy with so many models and so different !!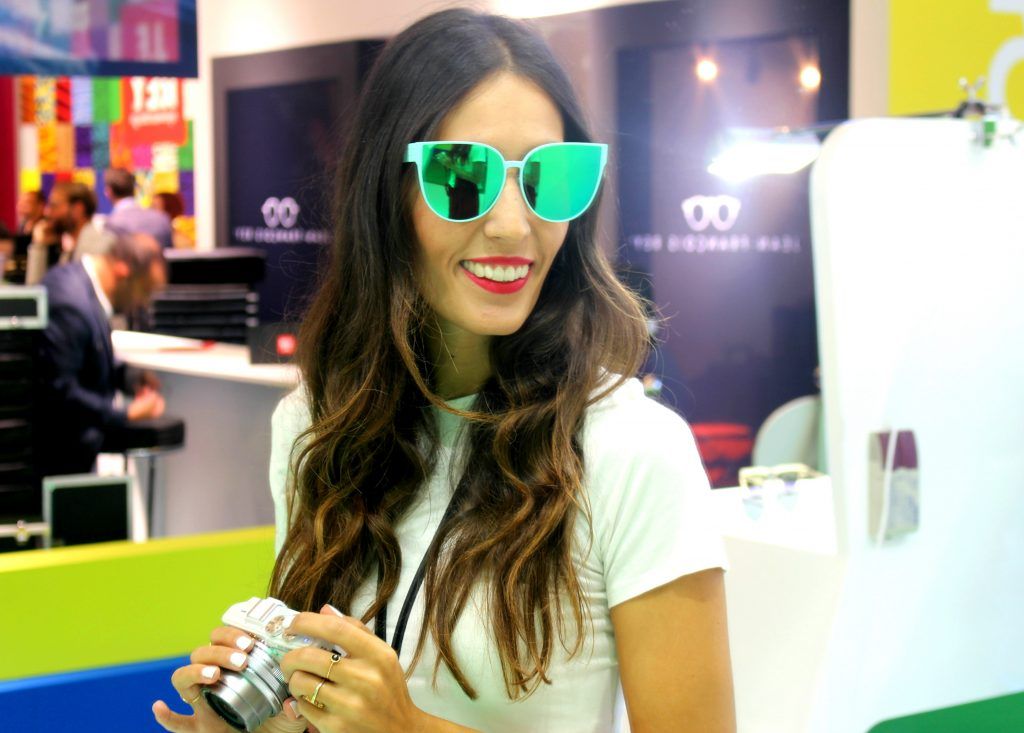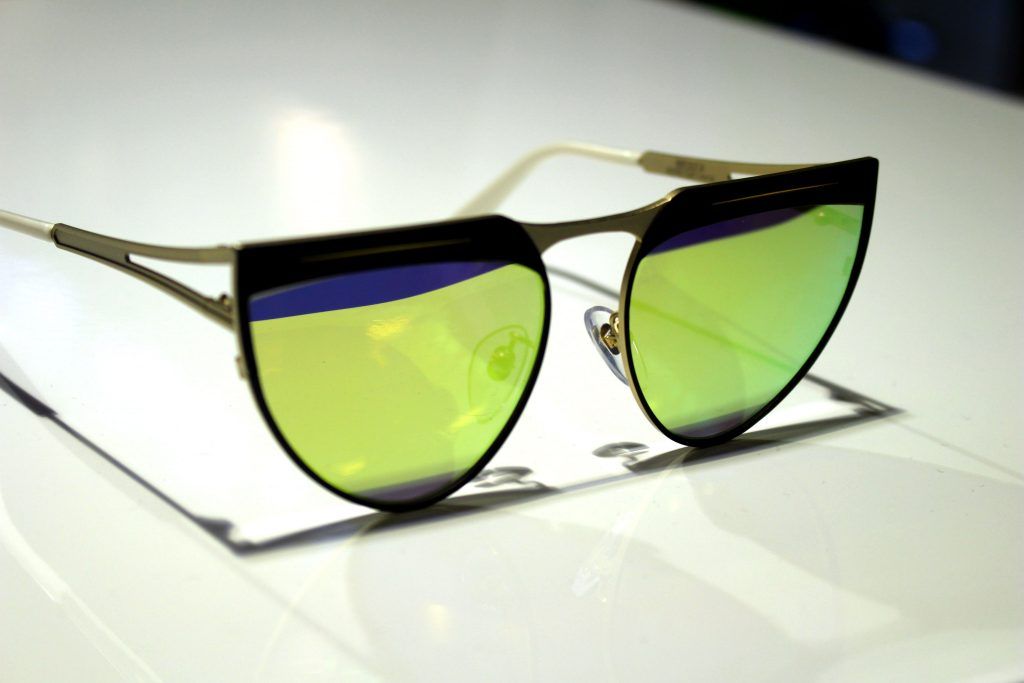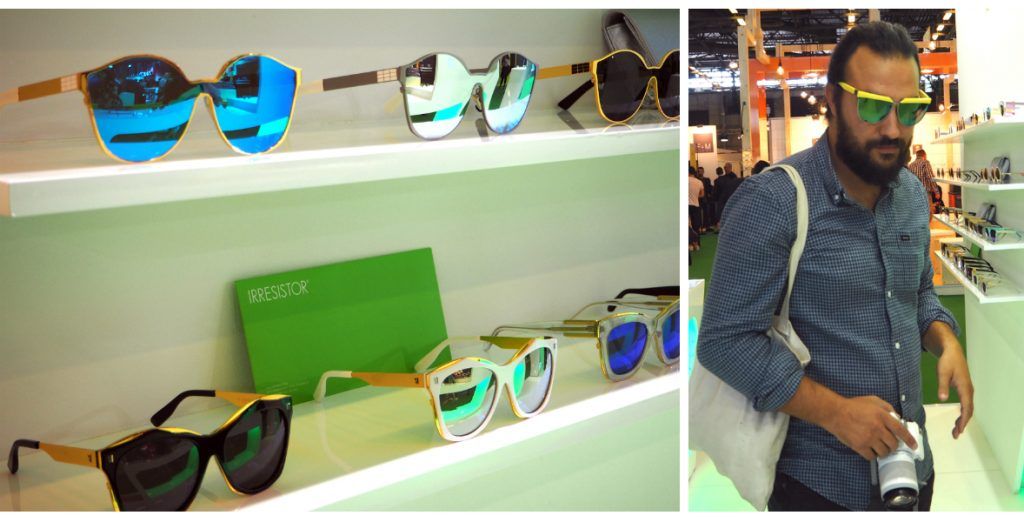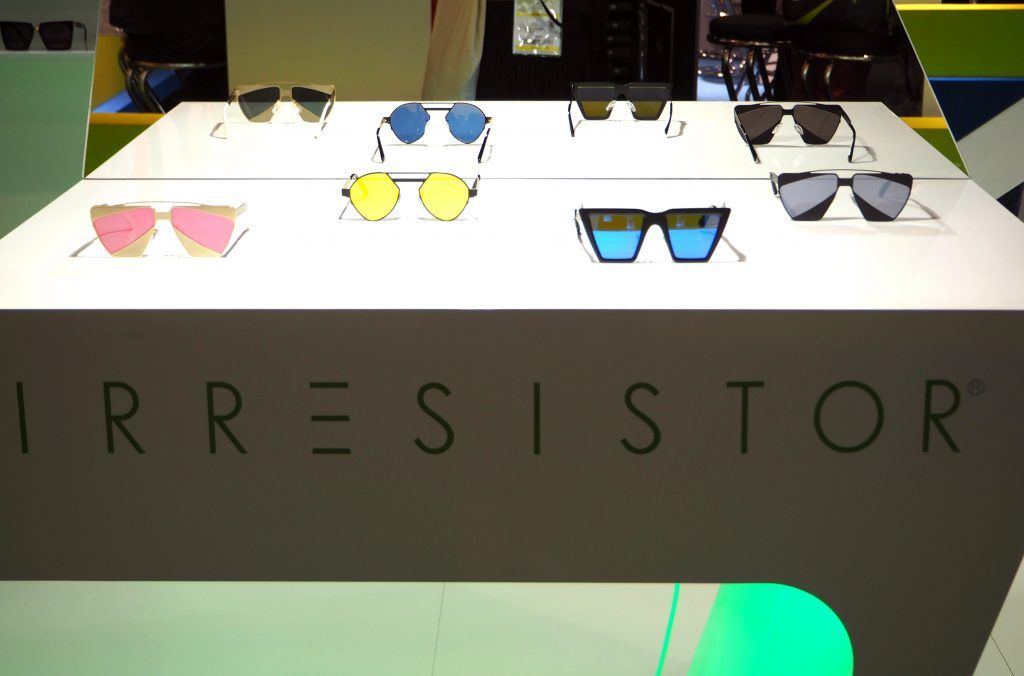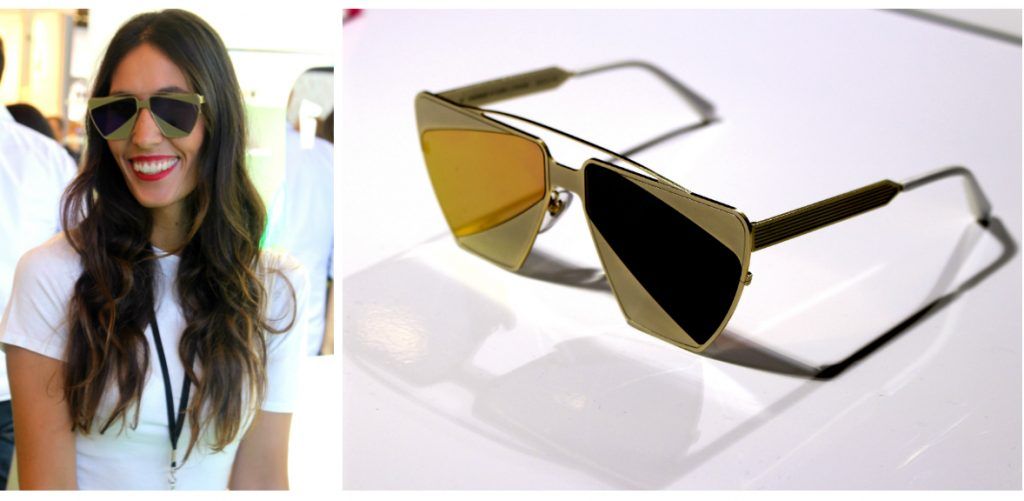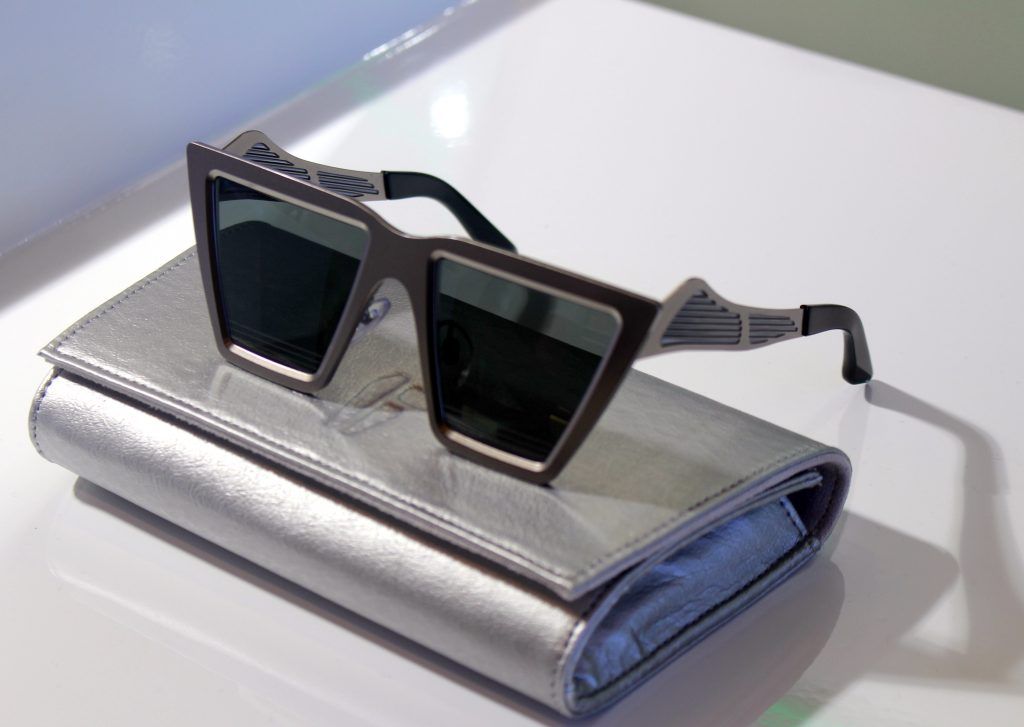 This year we returned to go through the SUZY GLAM booth, the Dutch firm continues doing glasses with a special touch, they know better than anyone the secret of making the difficult easy, making simple shapes in glasses with luxurious finish. Prescription collection is full of essential basic that coexist with more transgressors models in sun collection. Tell that in their pretty optical shop in Ansterdam they make presentations of unique collections,soon it will be the turn of a very special brand PORTRAIT, about which we will speak in another post;). Well done Susanne and Etienne !!
TRACTION PRODUCTIONS is a brand 100% handmade in France with a long tradition and a great story that we will tell when we do a individual post of this brand. The collection is full of color and infinite forms, experimenting with exclusive acetates is one of its personal features. Its name comes from Traction Avenue in Art district (Los Angeles, CA), the brand inspired by the spirit of freedom of this place to create unique models. Look what glasses!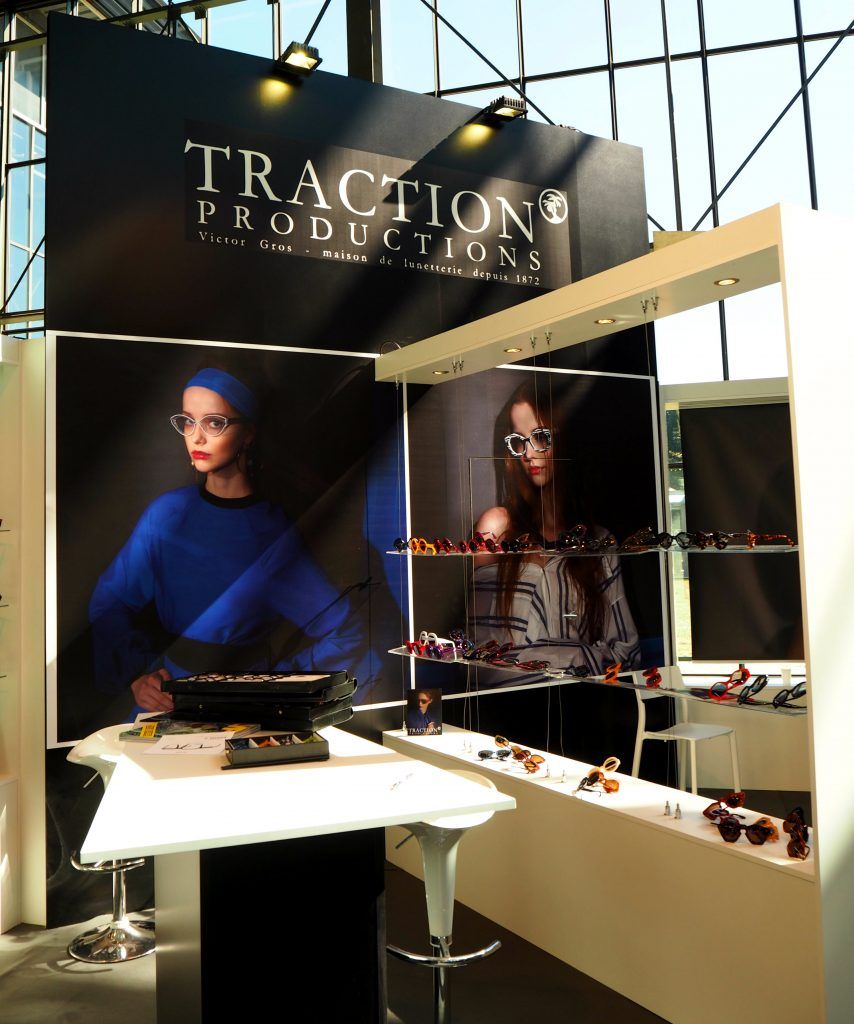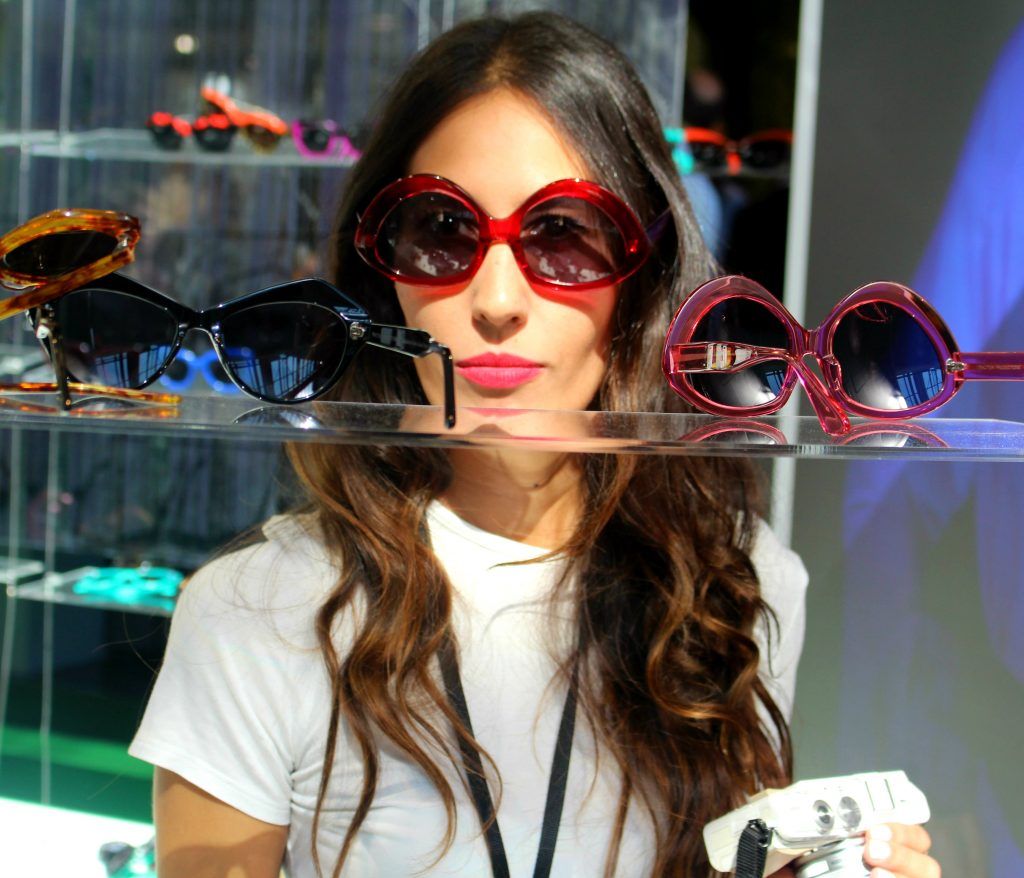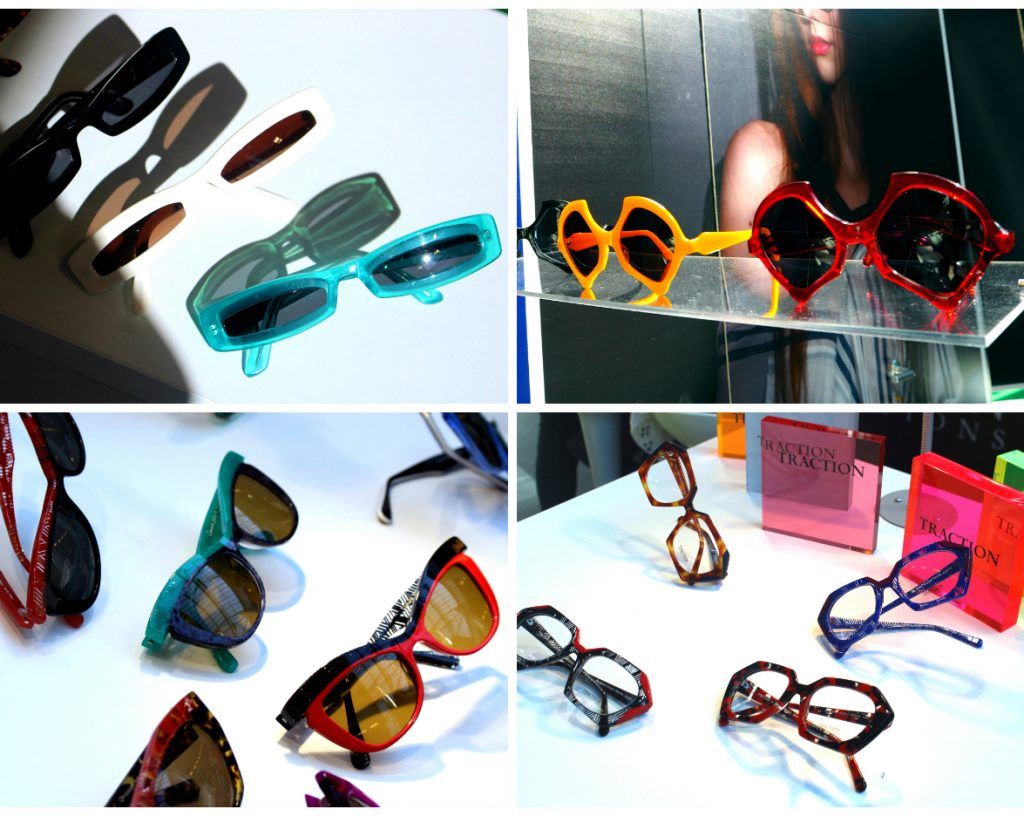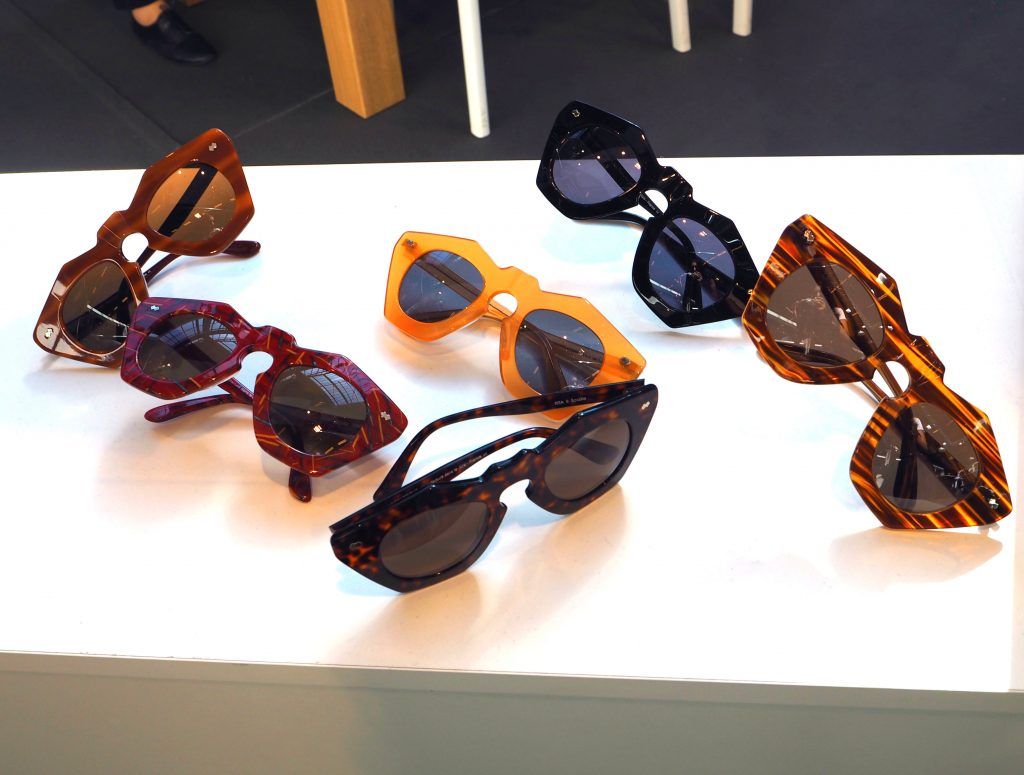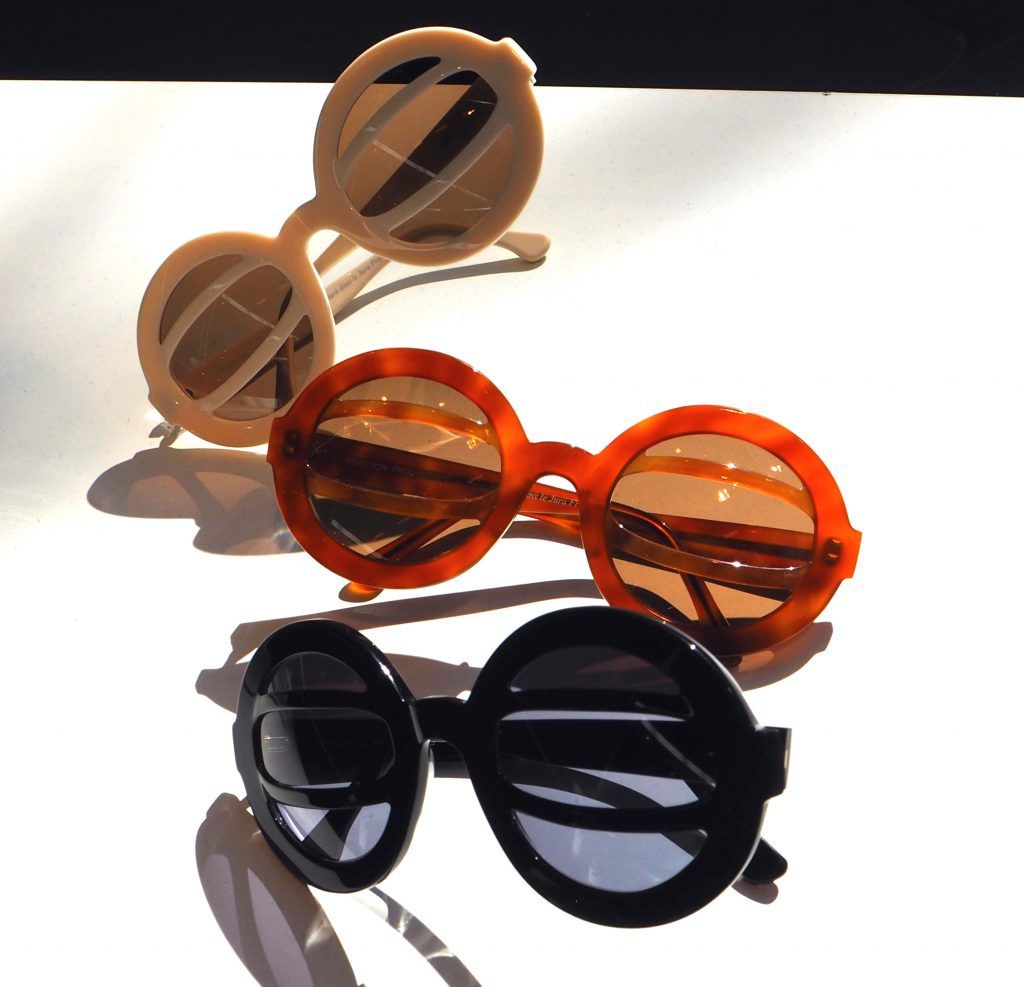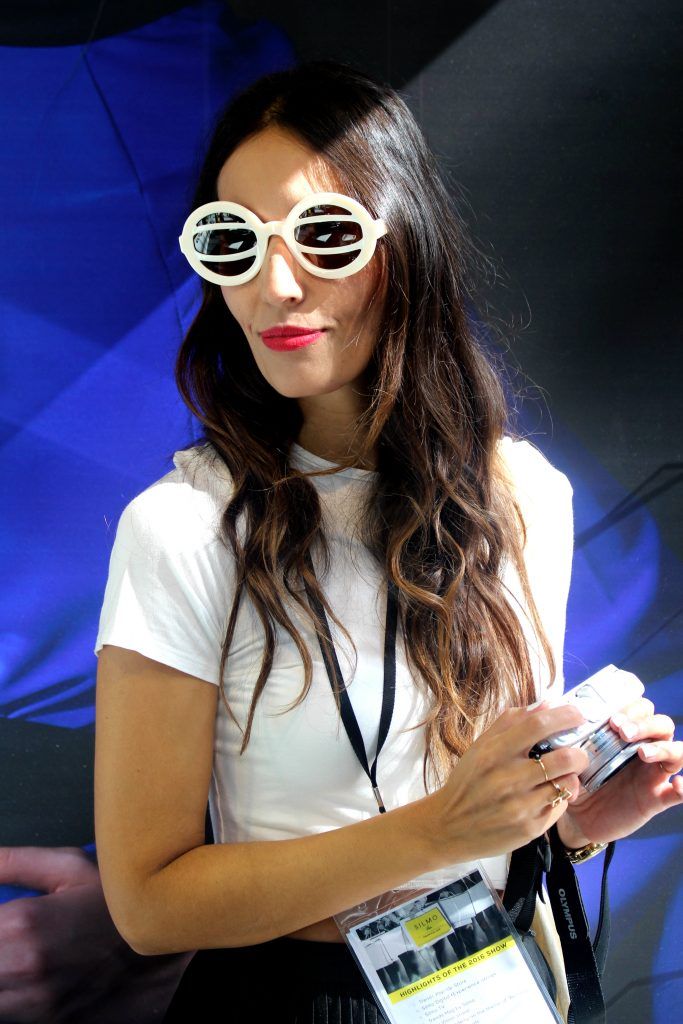 After Traction Productions we find GABE booth. Formed by 4 young Austrian friends, the firm is not another wood frames brand , the quality of finishing is joined by the incredible exclusive design of the buffalo horn hinges «Snap-Joint» without screws, which allow the user quick and safe change  of their rods and a perfect articulation. The glasses feel great and have a spectacular finish, plus they give off an air of freshness and special creativity, certainly we wish them a promising future !!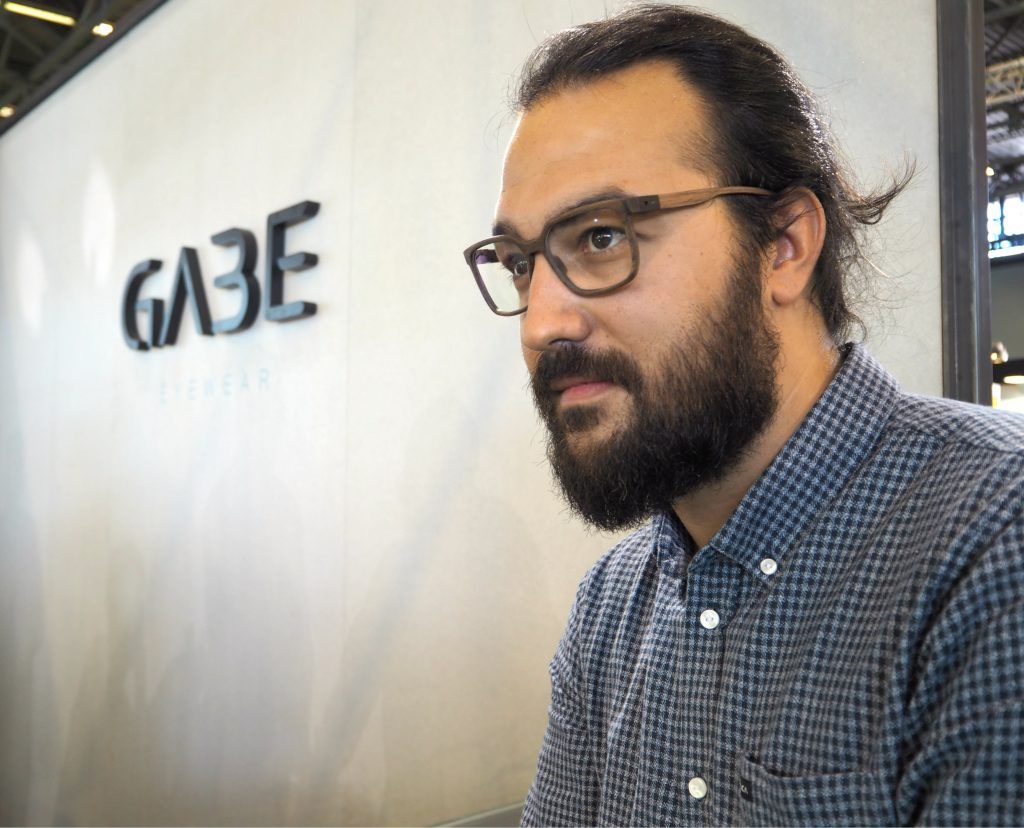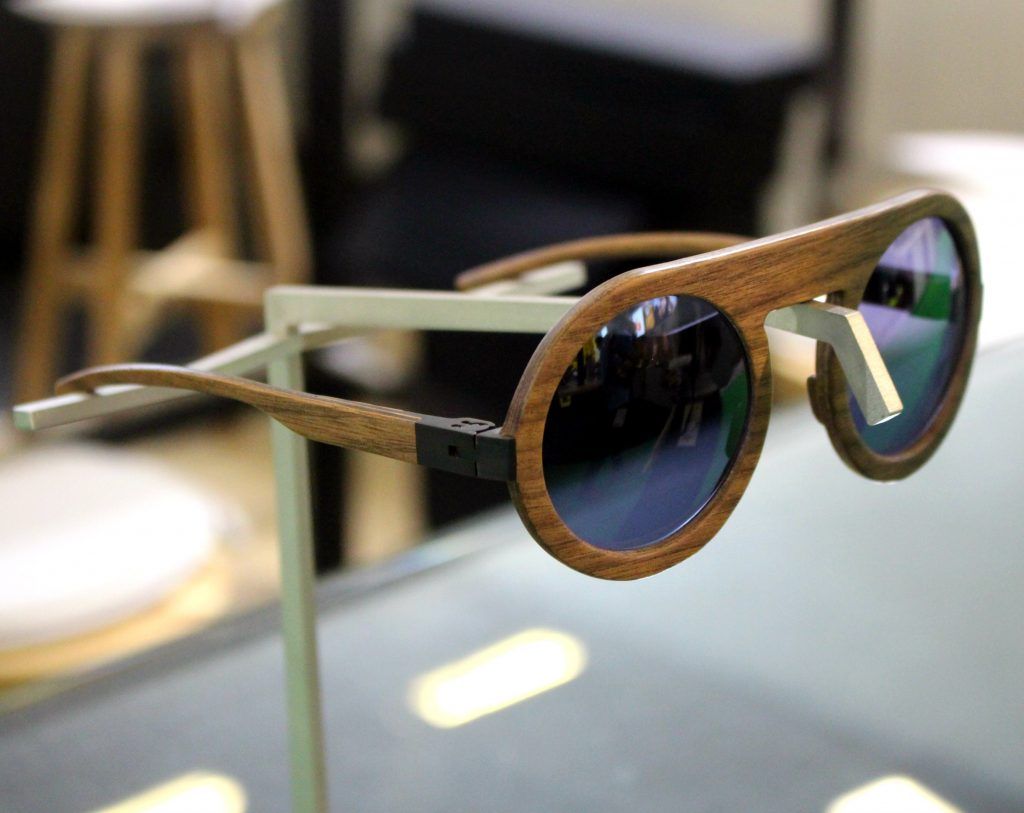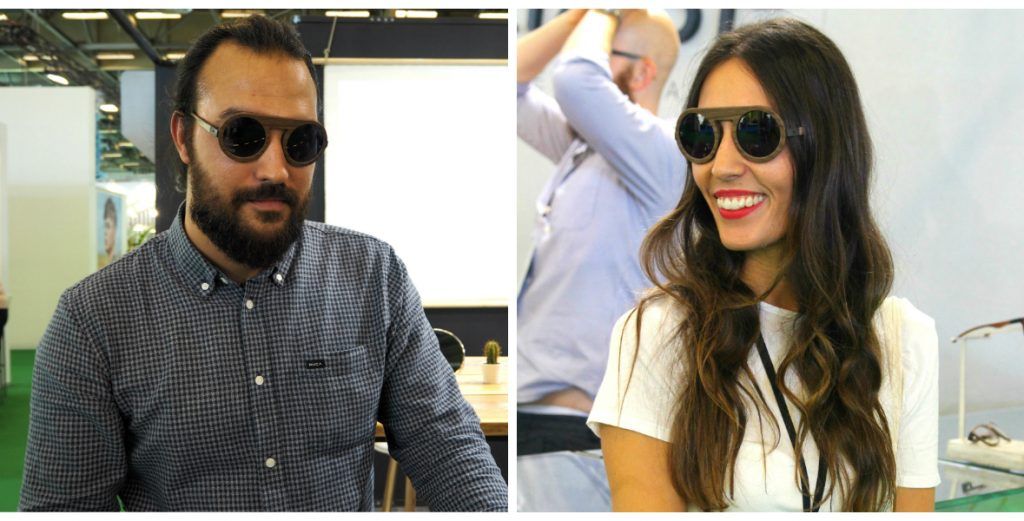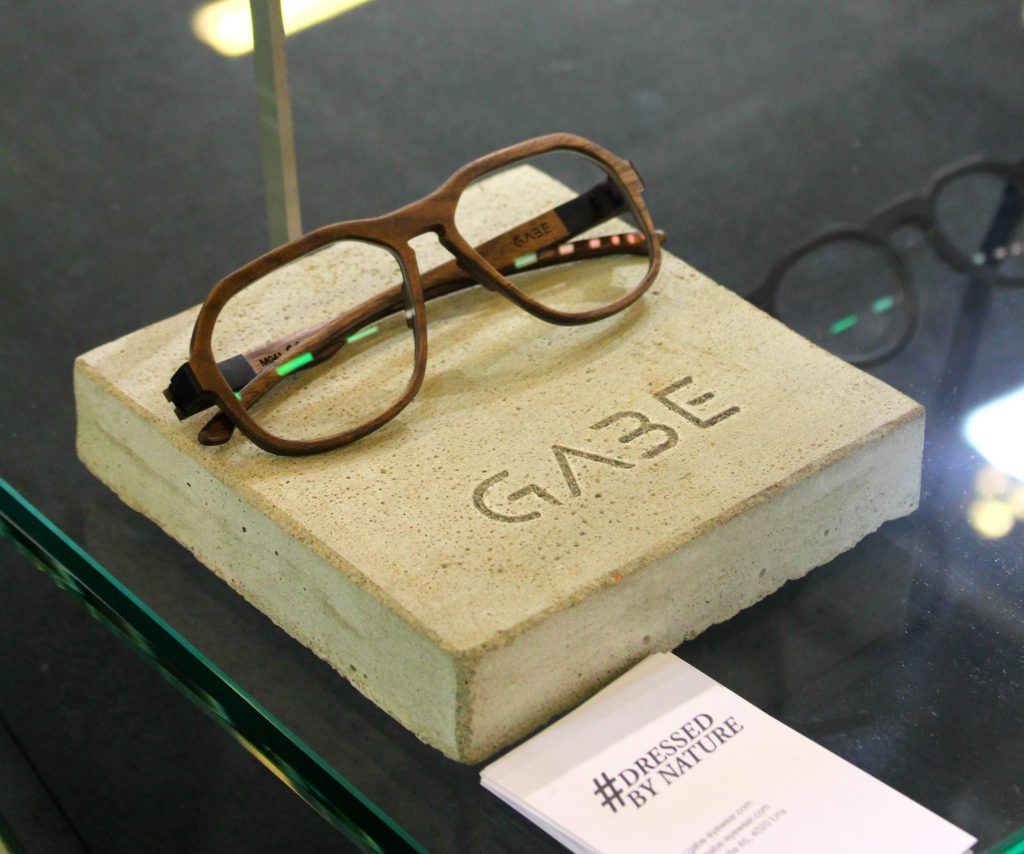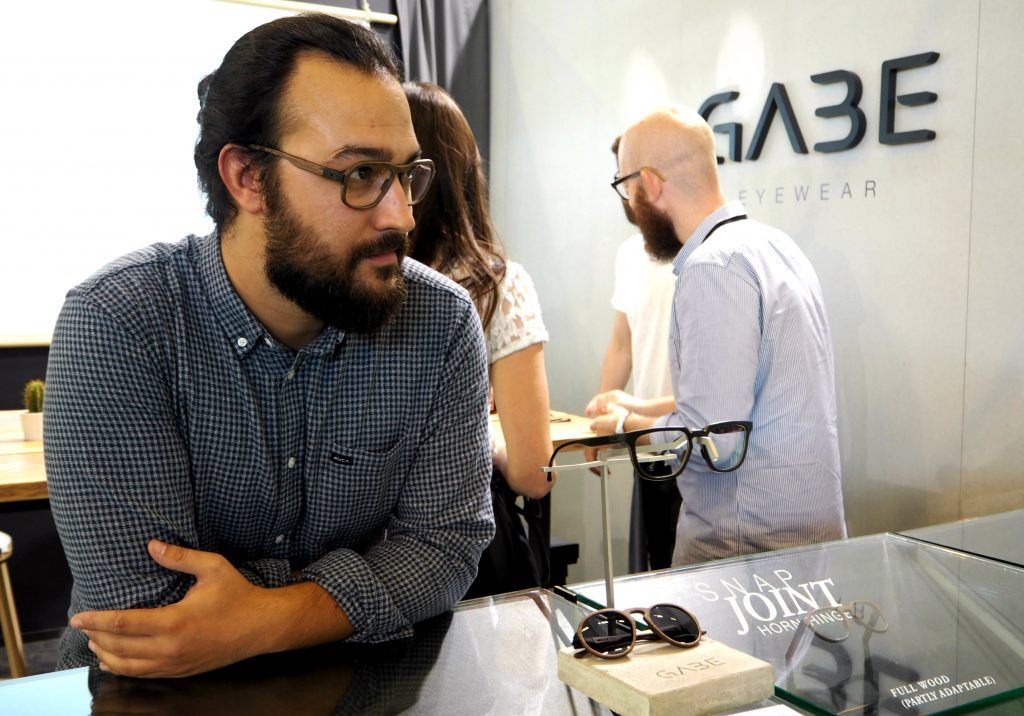 It is a relatively new brand that was born in 2014 in New York's SoHo. All frames are manufactured handmade in France, we liked the cool image of the brand. His glasses have fun shapes and colors, highlighting various models mixed acetate and metal. It is impossible not fall in love with their great logo 🙂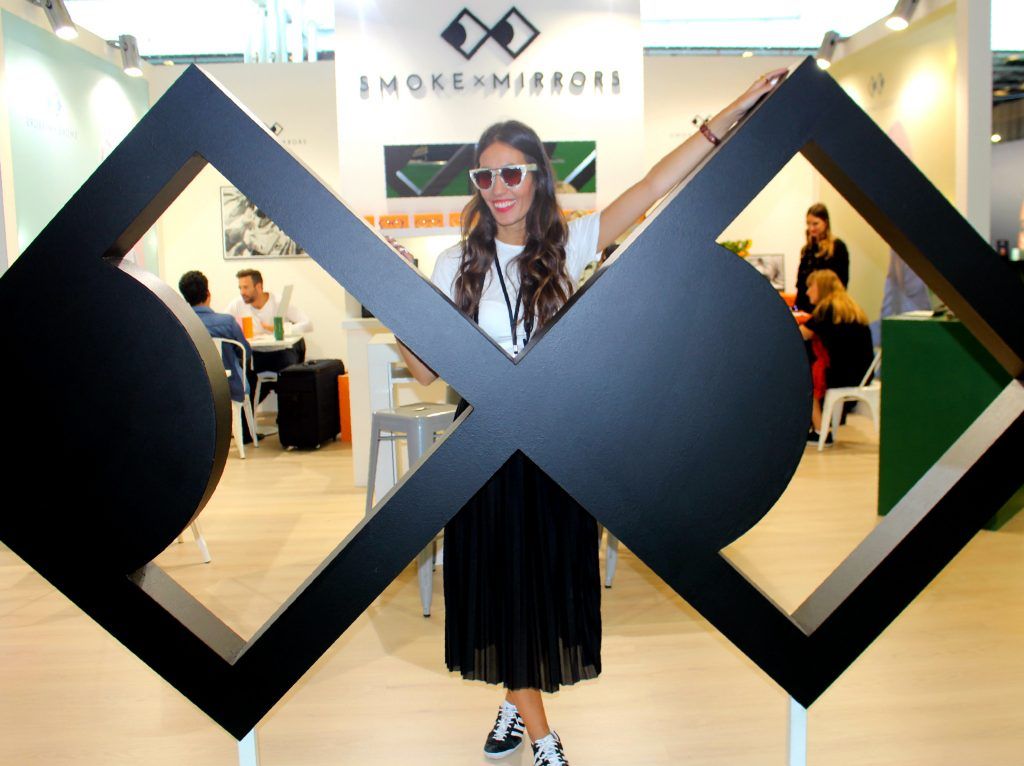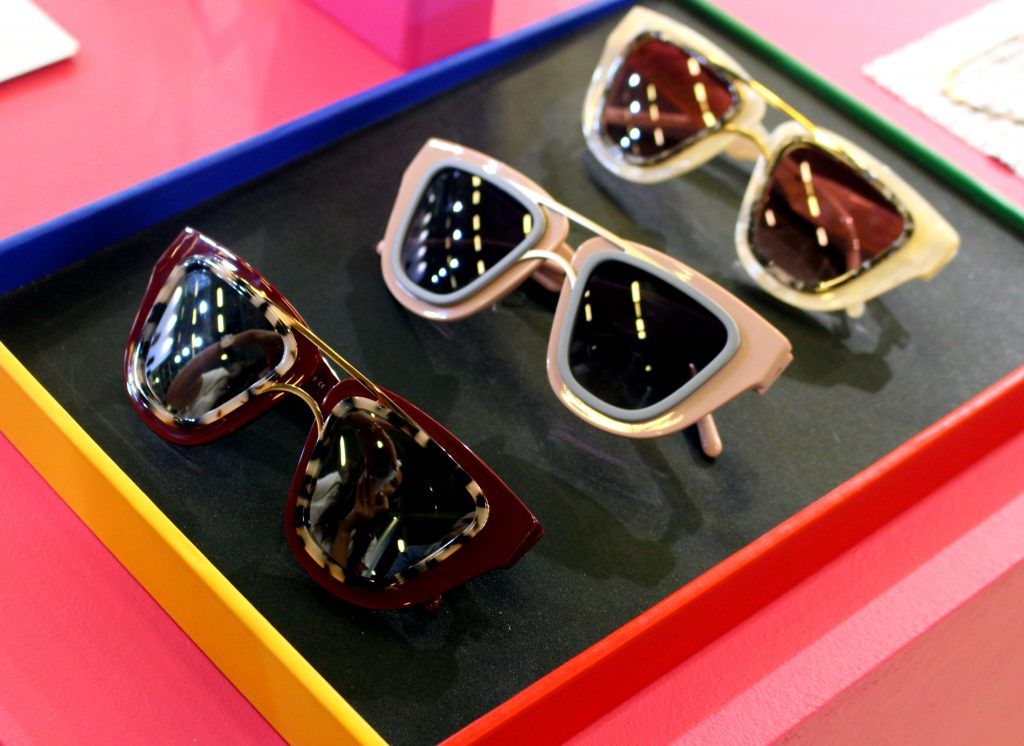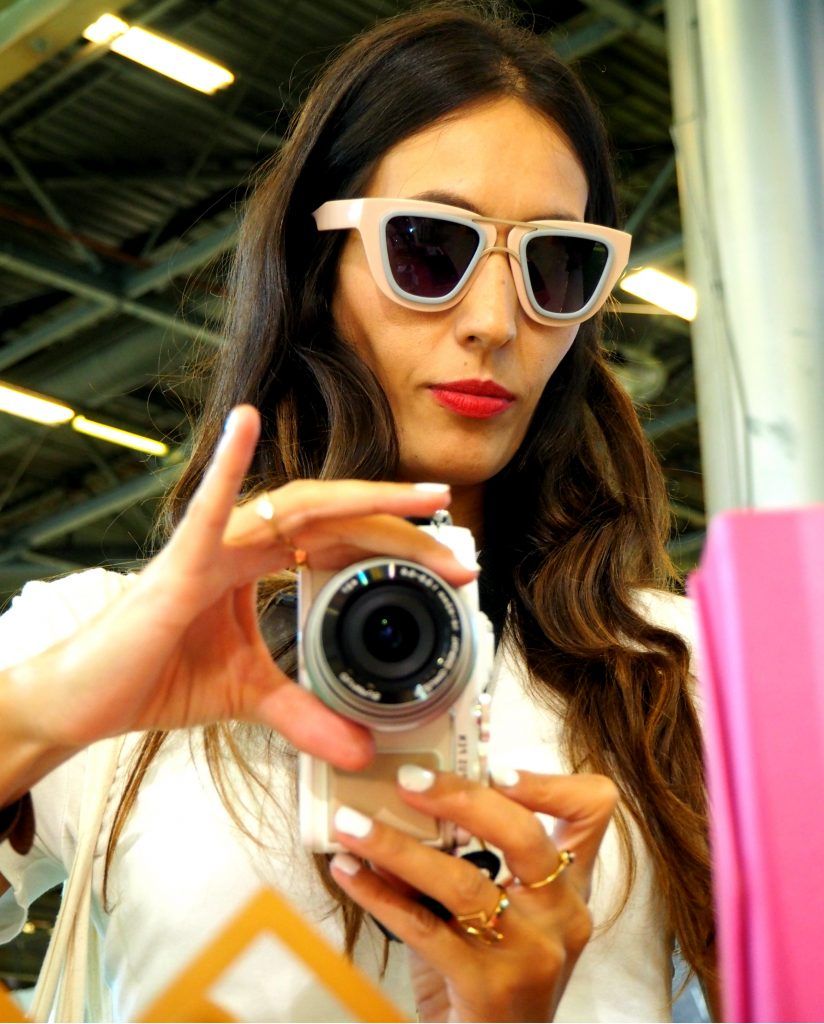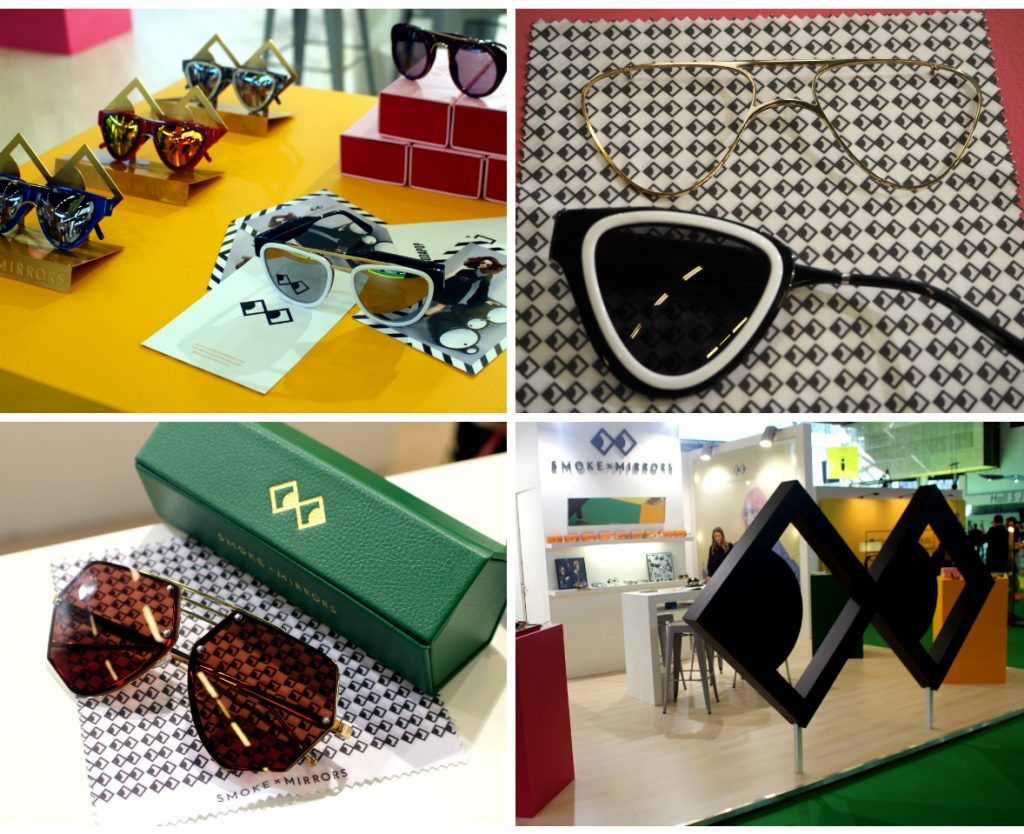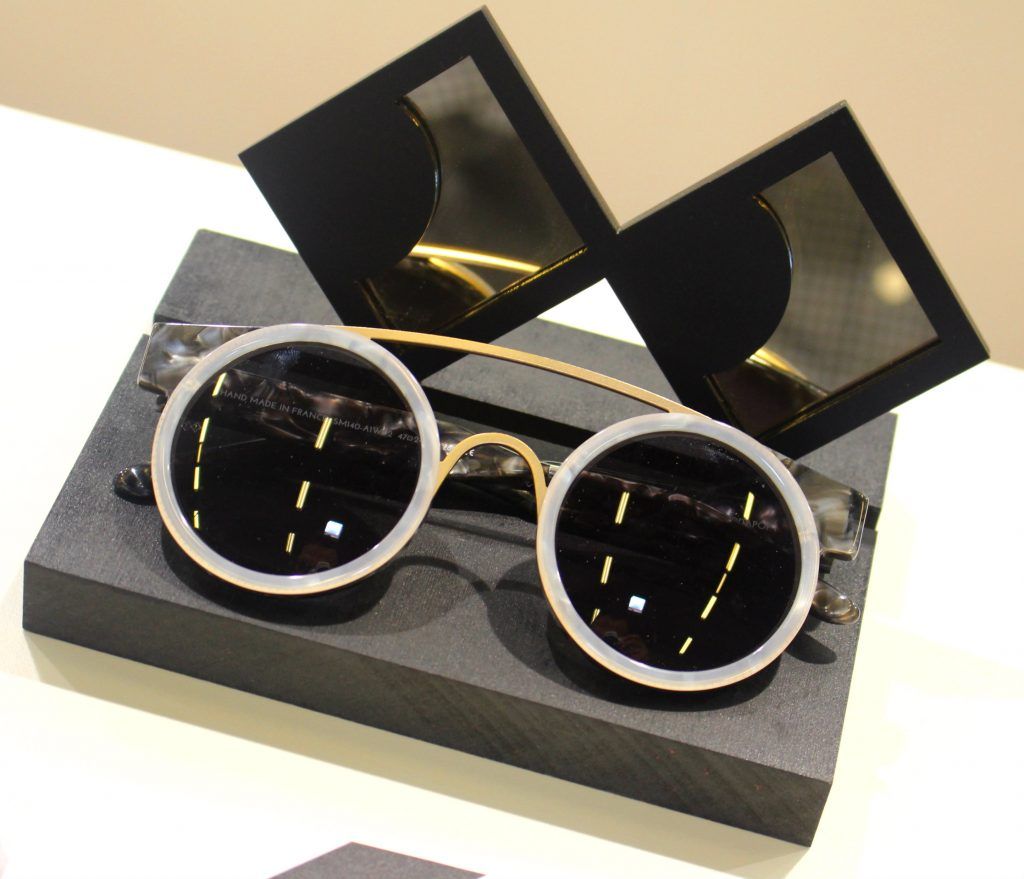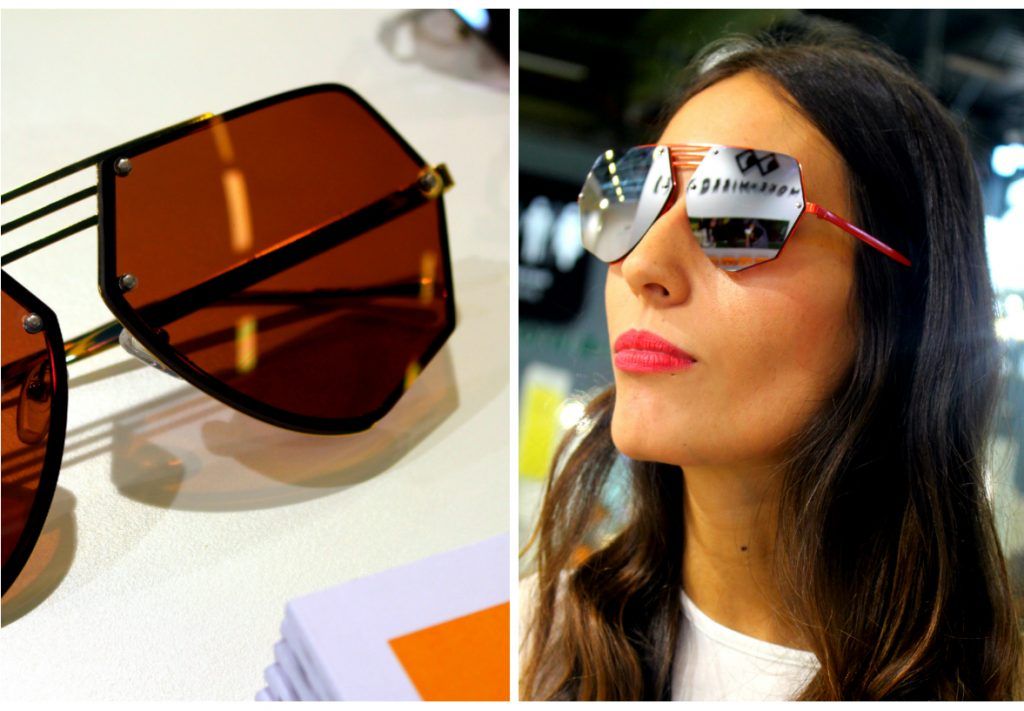 In CATUMA booth, we saw a collection that surprised us a lot, glasses who dare to mix materials such as steel, paintings, stone, wood and acetate in total harmony. CATUMA decontextualizes all these materials for make true luxury eyewear that will quickly catch you as if they were works of art.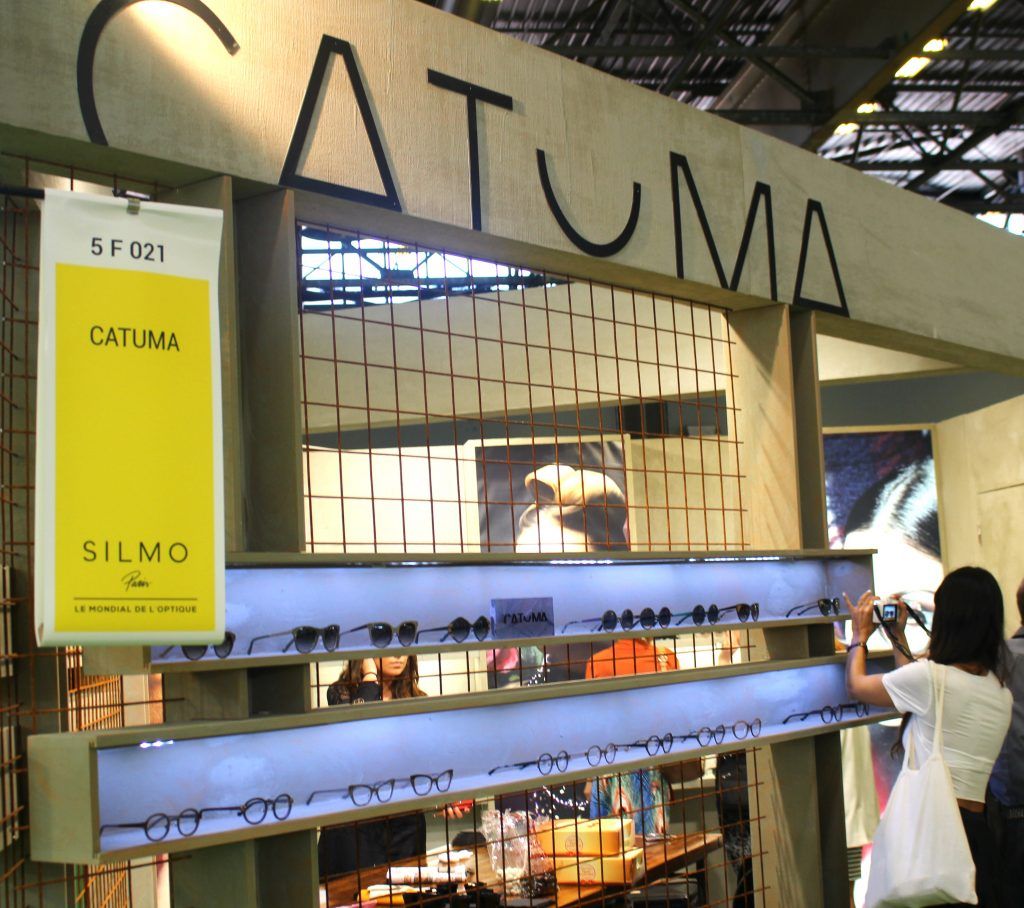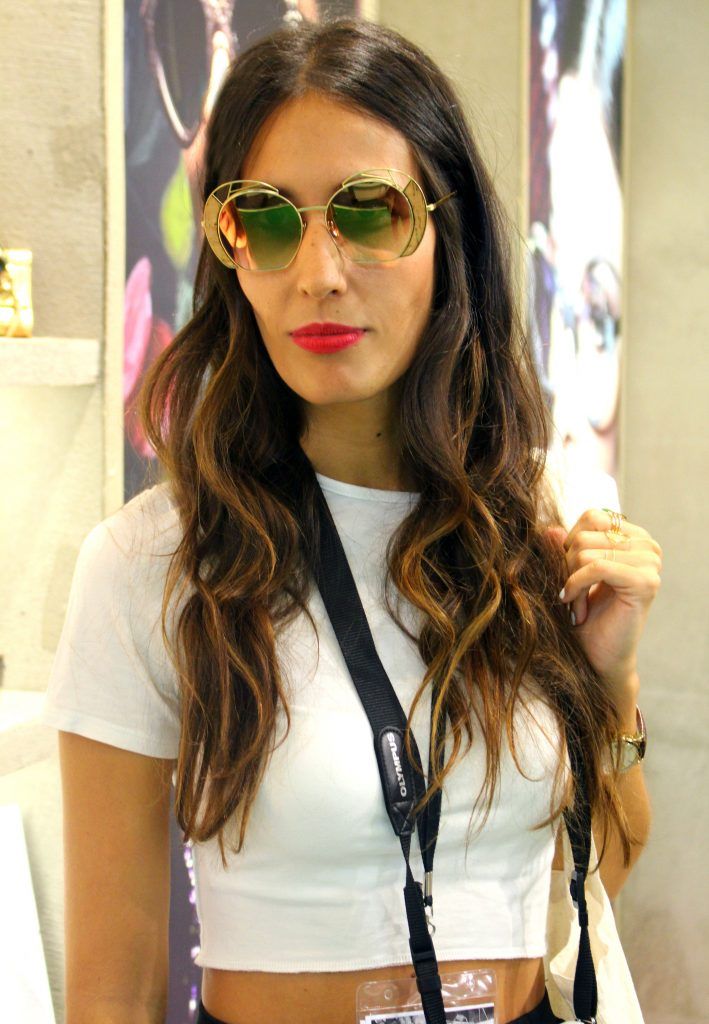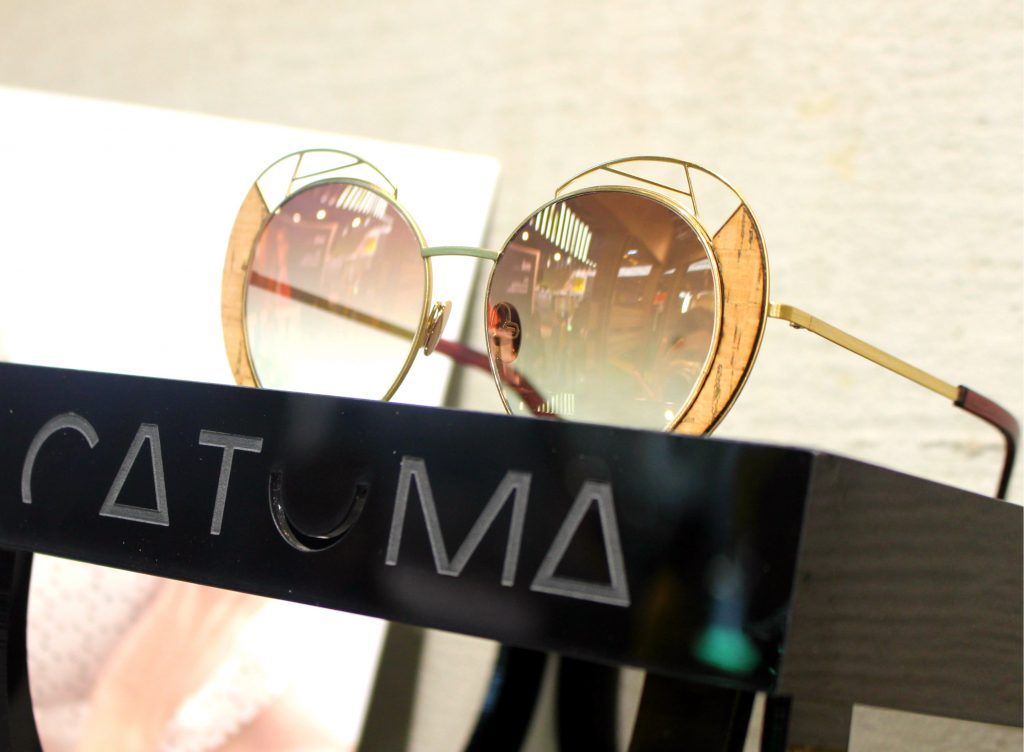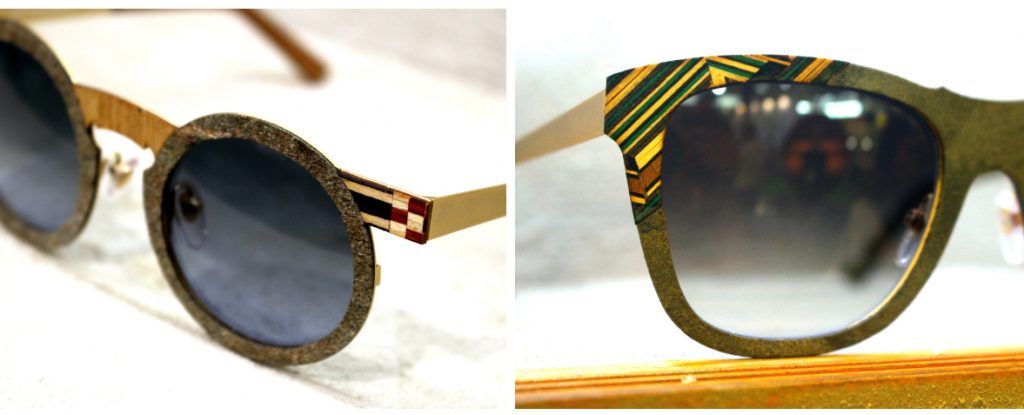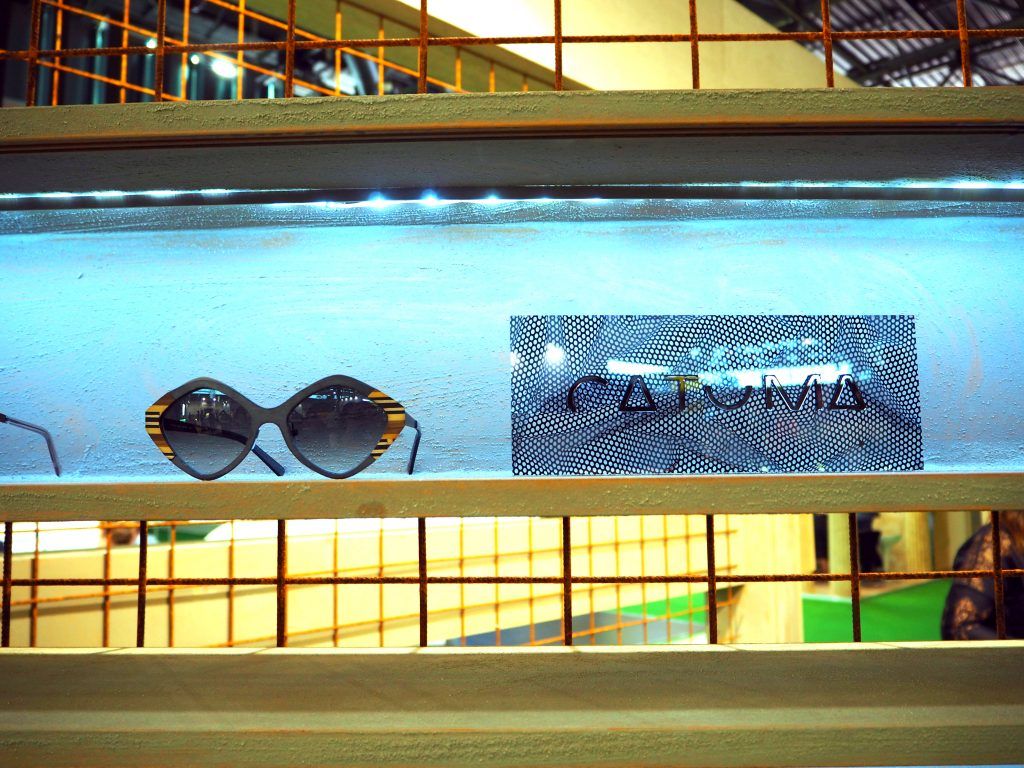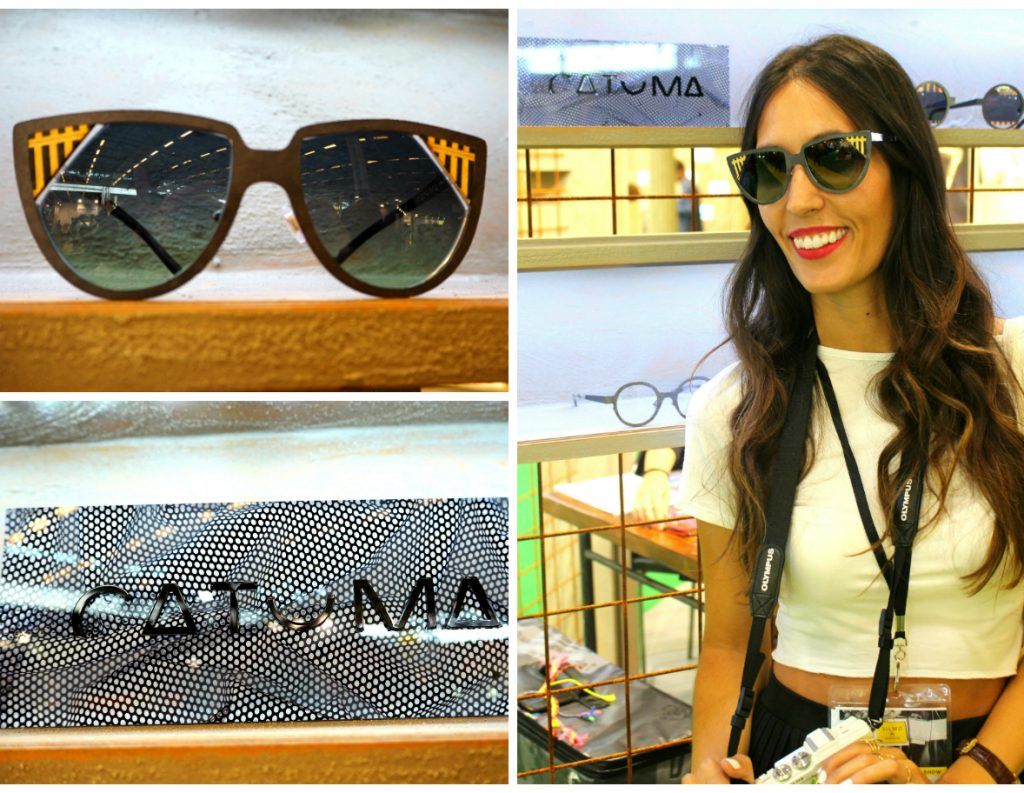 It is a brand created by French Jerome JACQUES MARIE MAGE and settled in Hollywood, where since 2001 makes totally unique glasses with a microproduction system of limited editions giving life to a wonderful glasses, they are stunning and unique.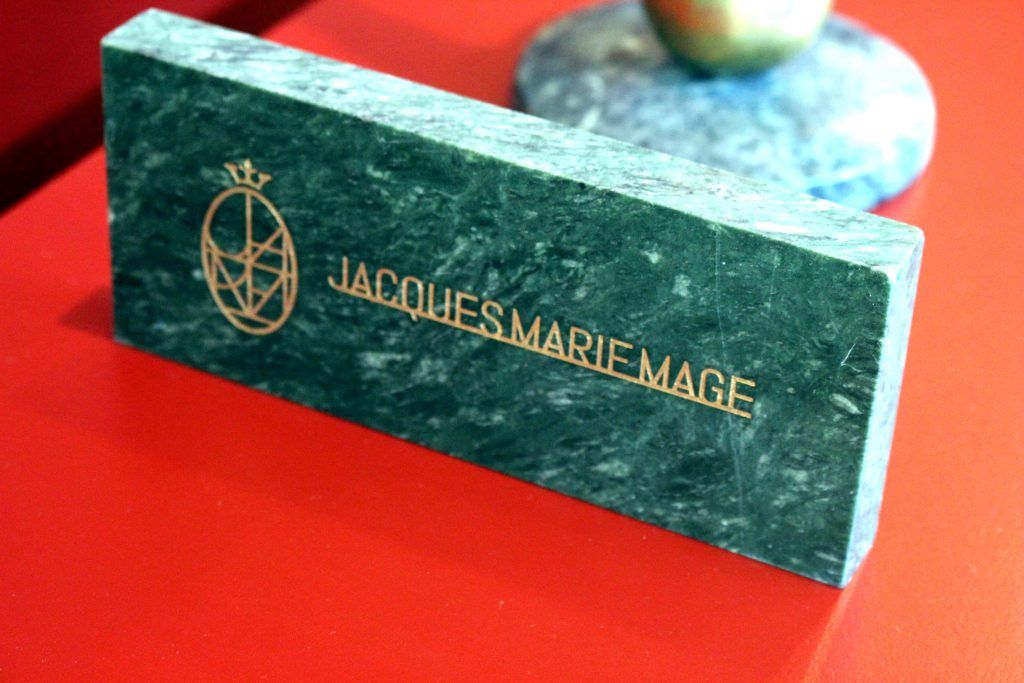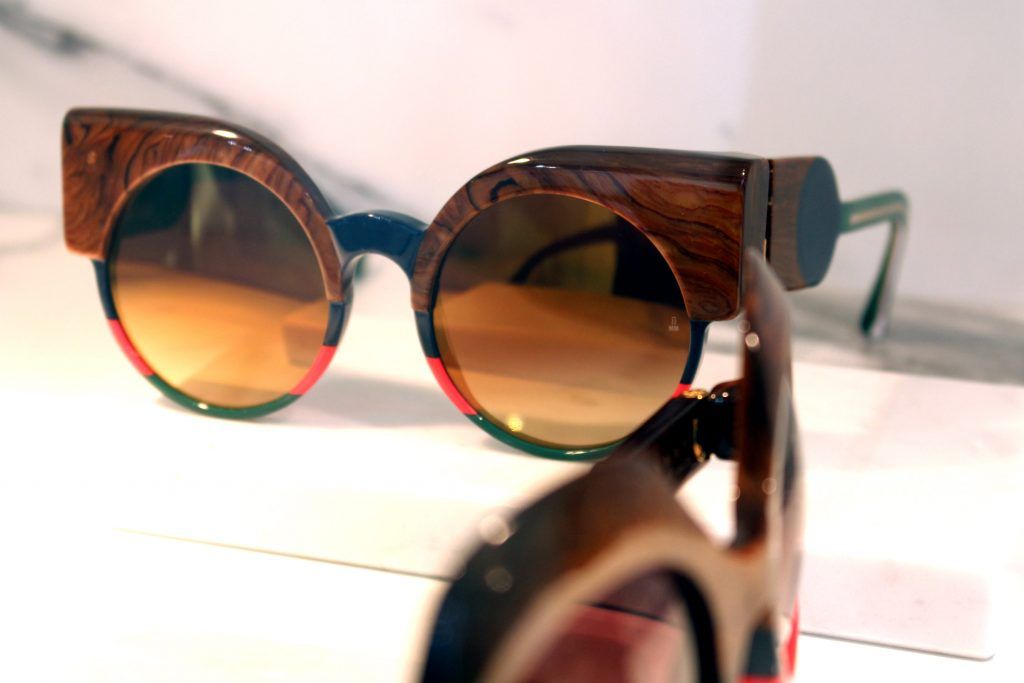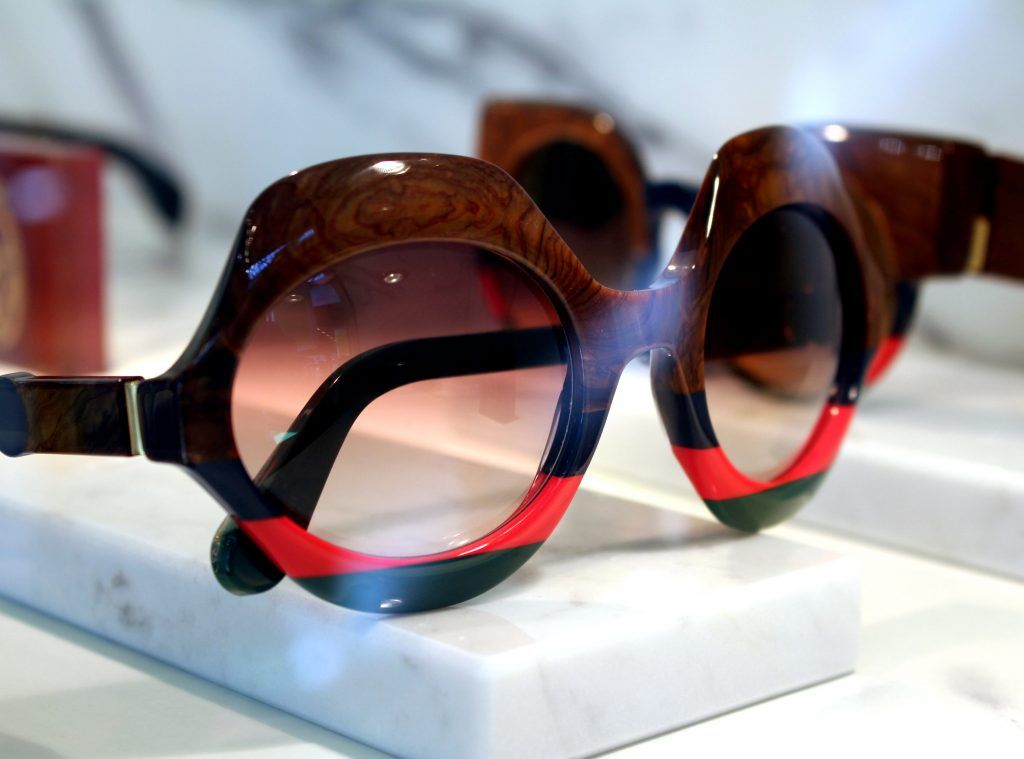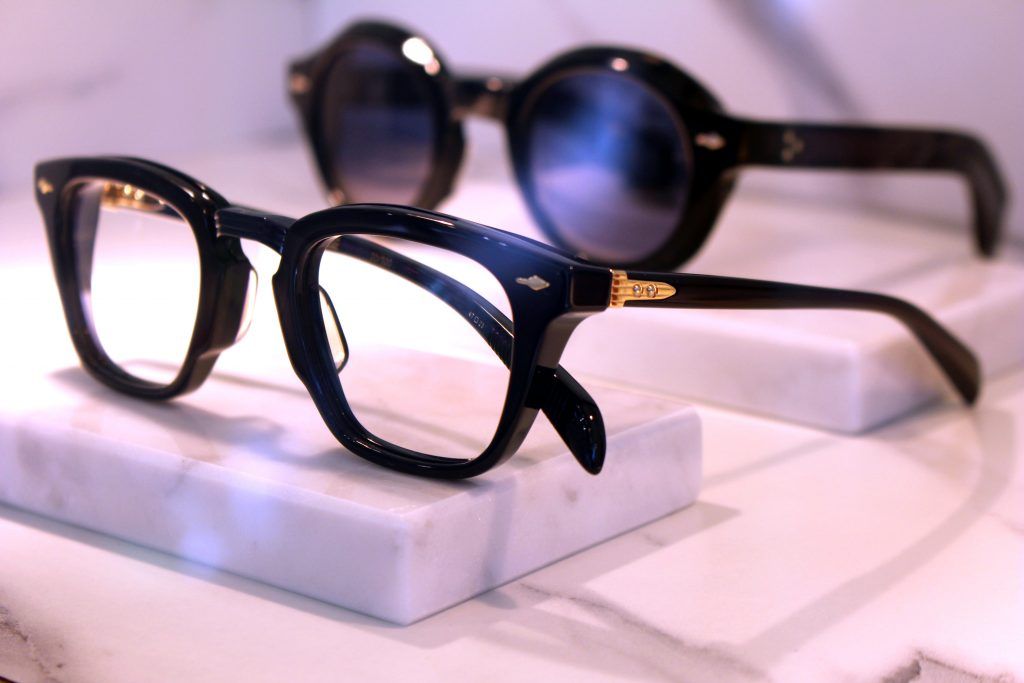 On the way to our next destination and spontaneously we find NICO CARADONNA best known for his blog OTTICO DEL WEB. Nico is an institution in Italy, reporting at first hand on issues related to optics, but above all he is a great guy !! Nice to meet you !!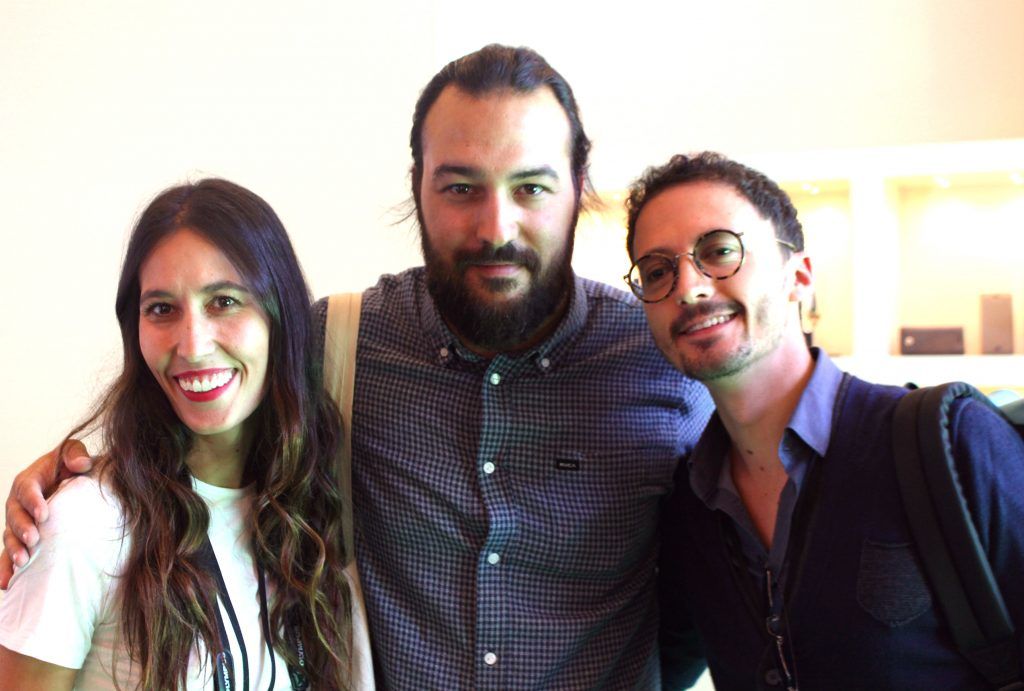 Nico made as introducer into the Italian brand MORÀ.  We enter into a new universe. One of the great innovations of this fair … Glasses made of stone !! MORÀ glasses are made from a block of marble and semi-precious stones to create unique objects. Although it may seem that going to weigh a lot but the have been achieved through to an inside carbon fiber that do not weigh beyond than an acetate frame. There are 35 possible types of stone and of course, it is impossible to make two identical glasses, look how gorgeous !!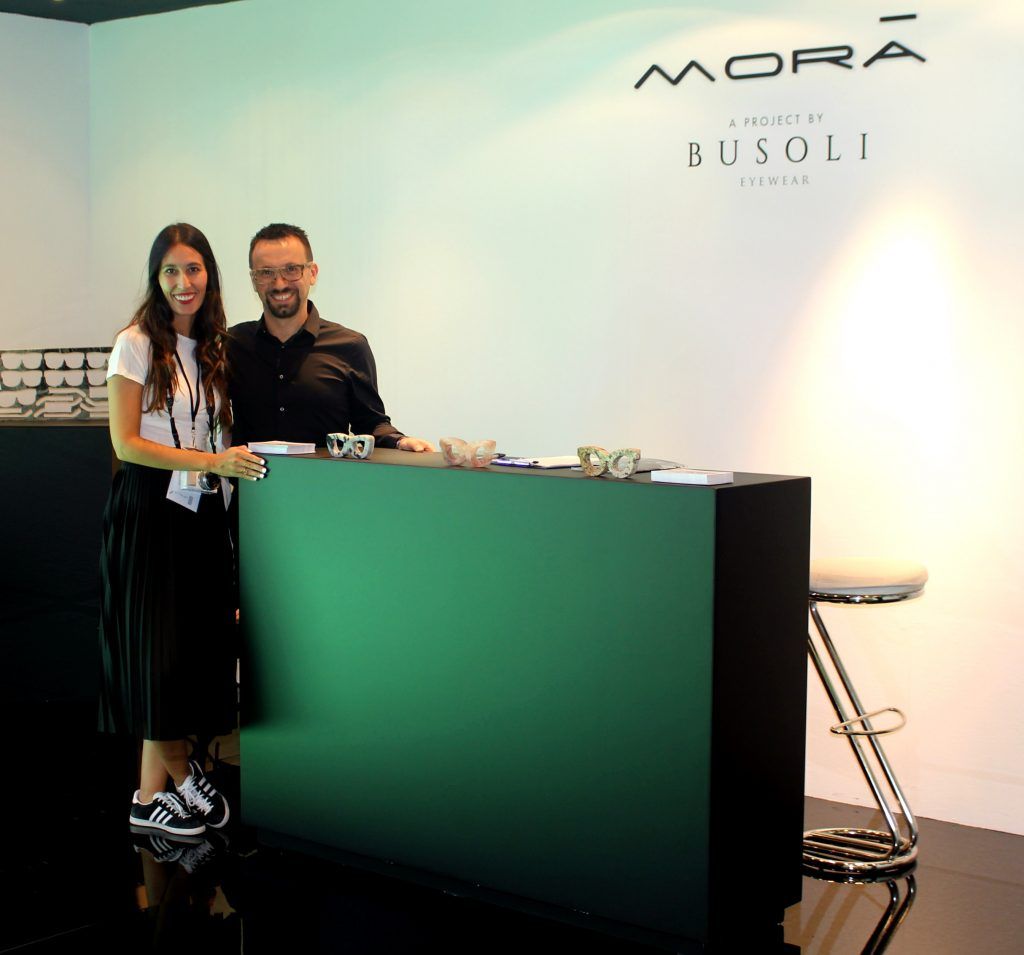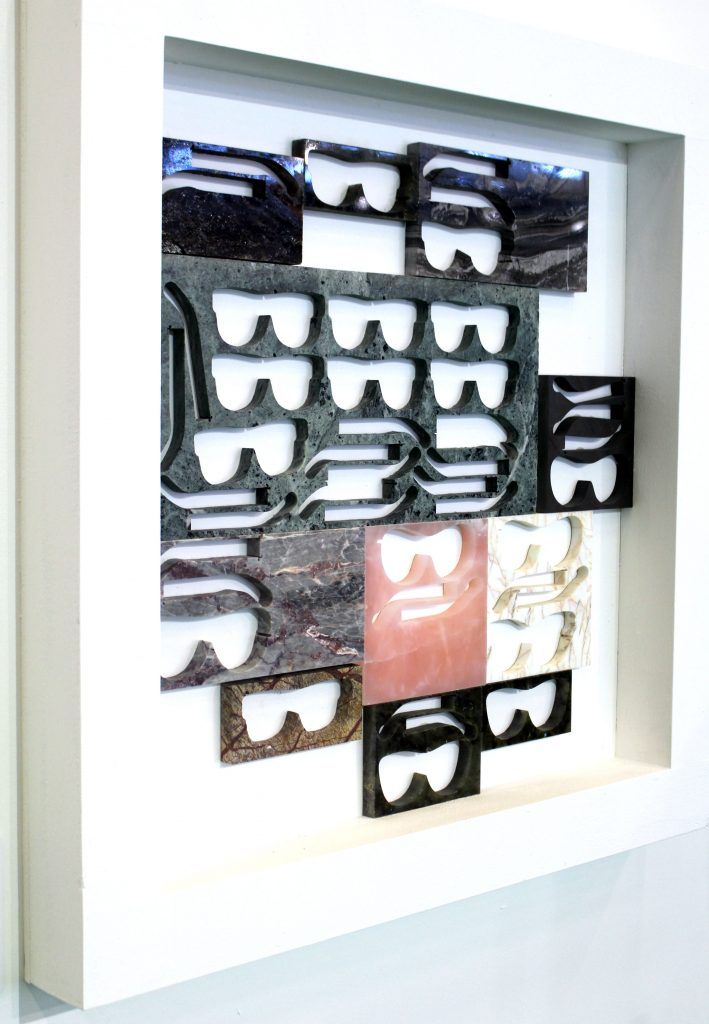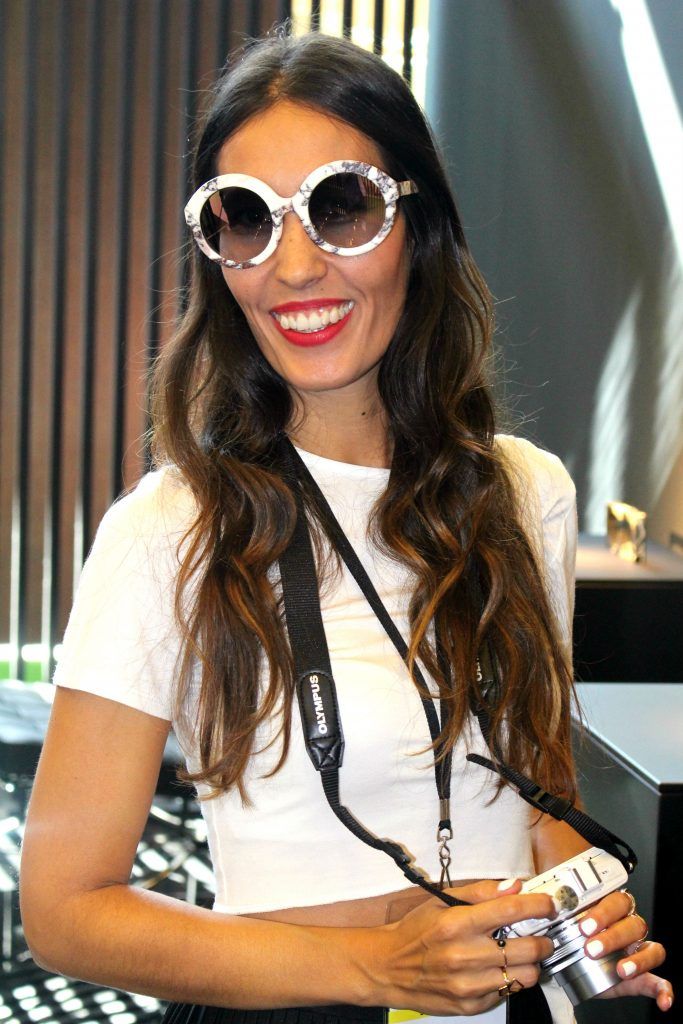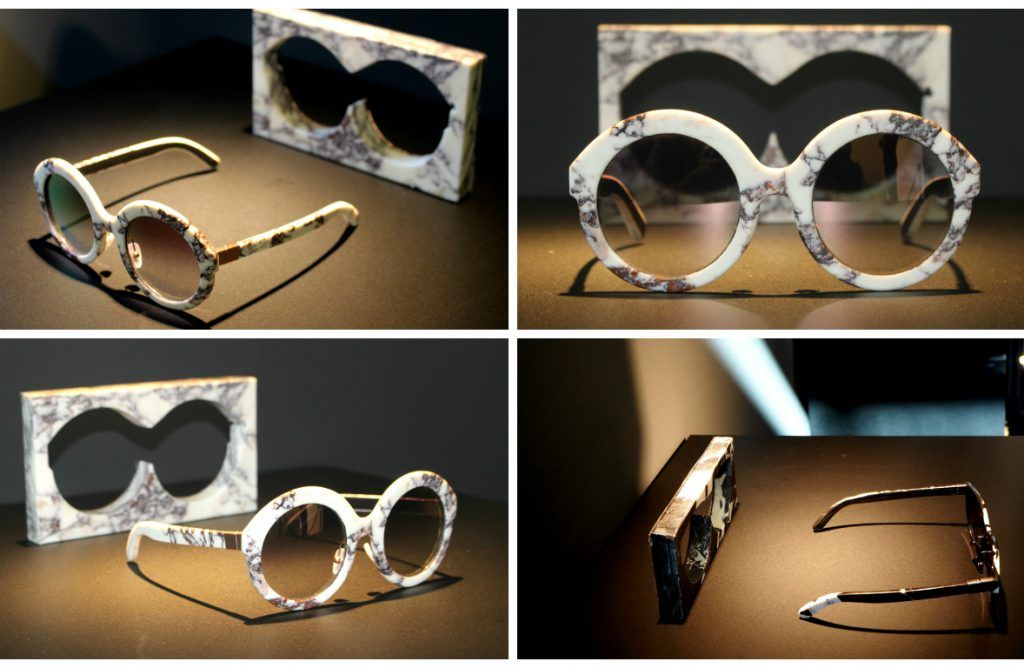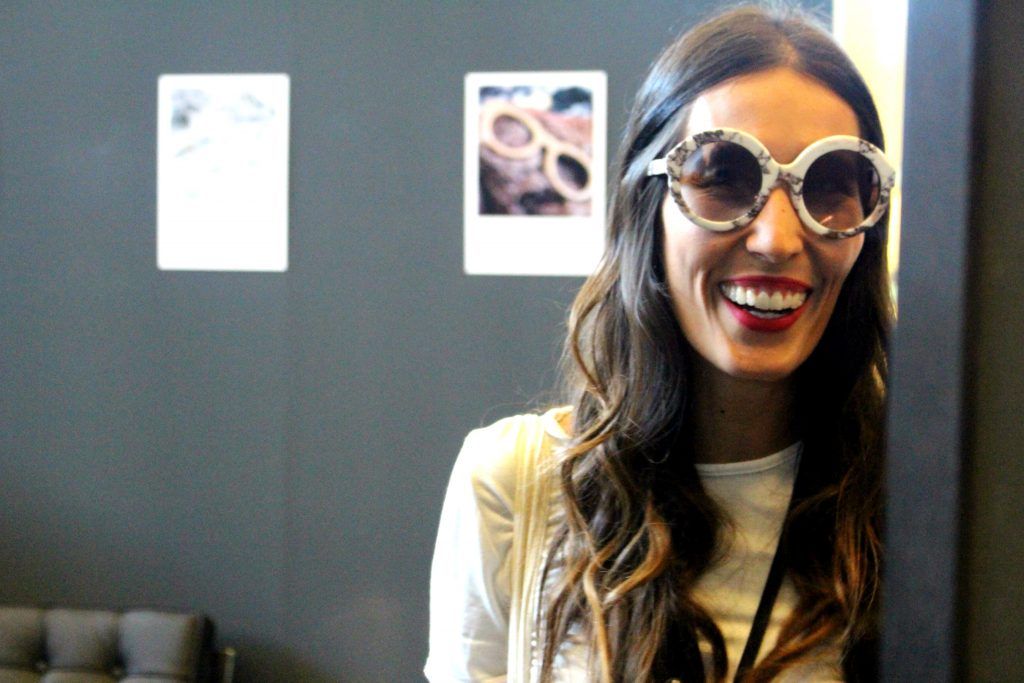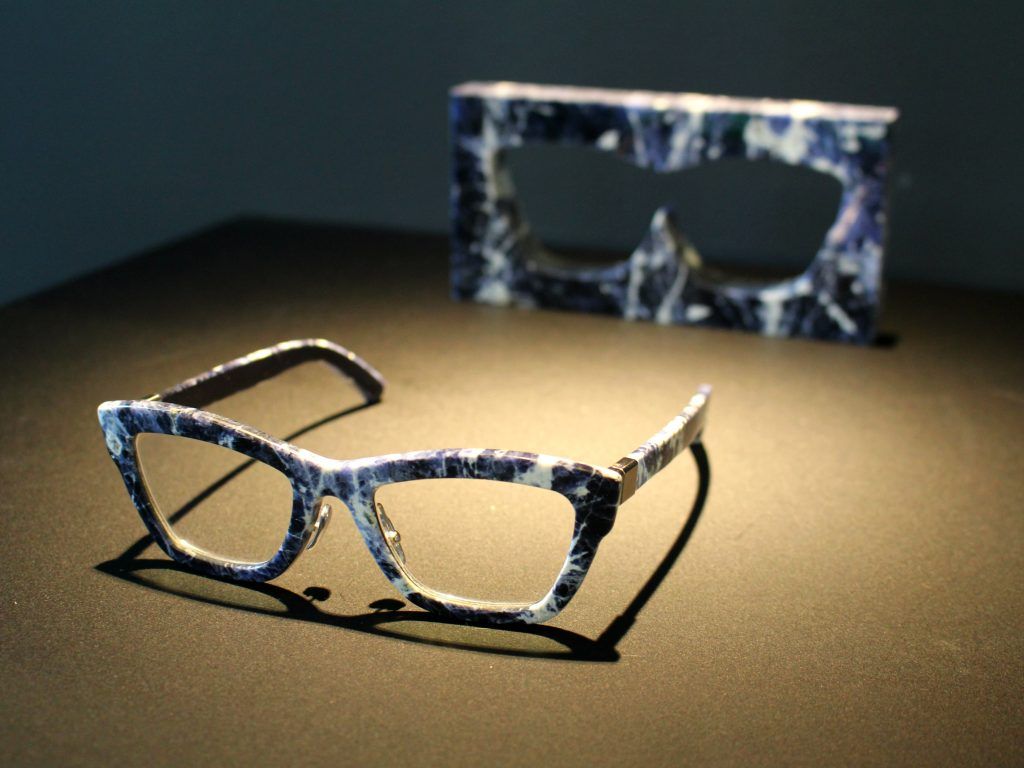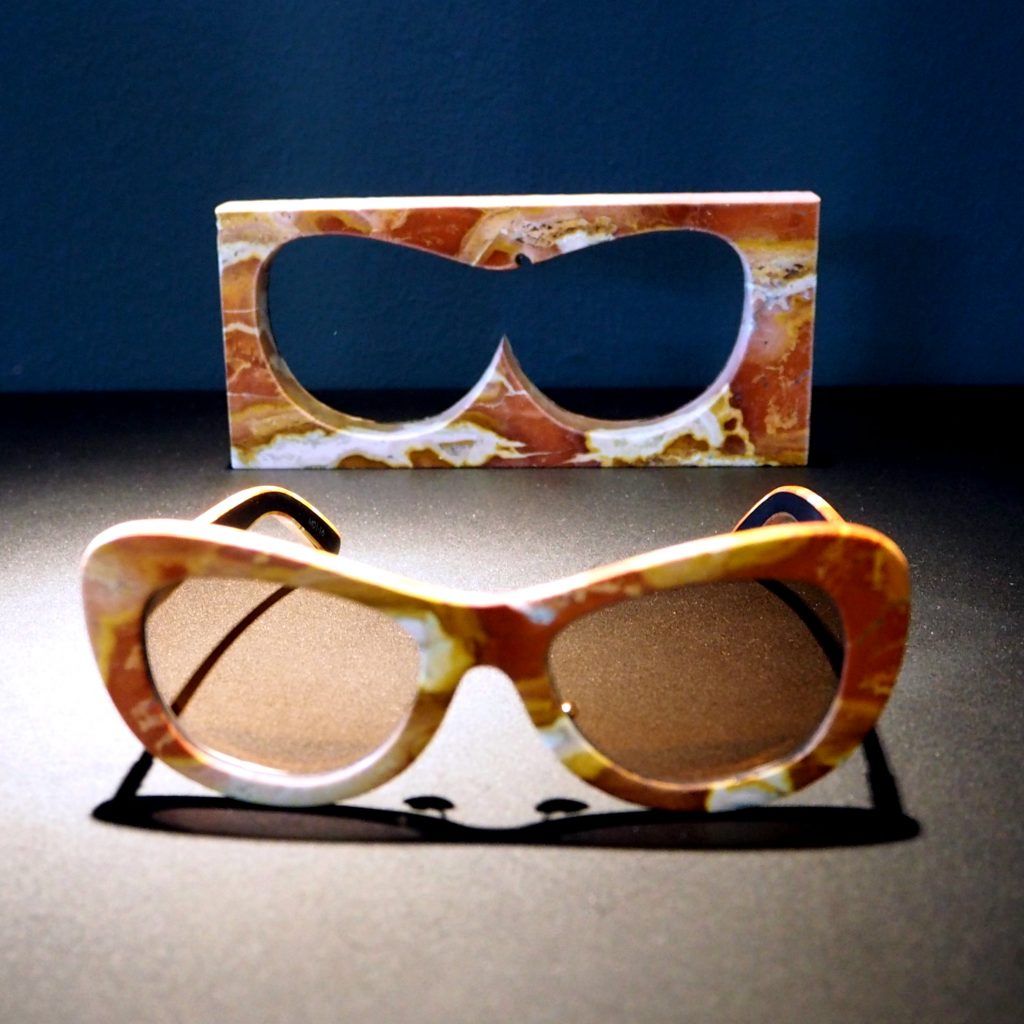 The French JEAN FRANÇOIS REY is an institution in the world of glasses, from the 80's is a worldwide reference in the eyewear design. It has always been known for doing different things and provide innovative collections for his time. Thanks a lot to AUDRIE LARBOT for showing us the new collection which include models with details of precious leather. We could also see the re-edition of the 1985 collection, rescuing designs that now in this time more than ever are current in trends. We will tell you more about this mythical French full of history brand in other posts.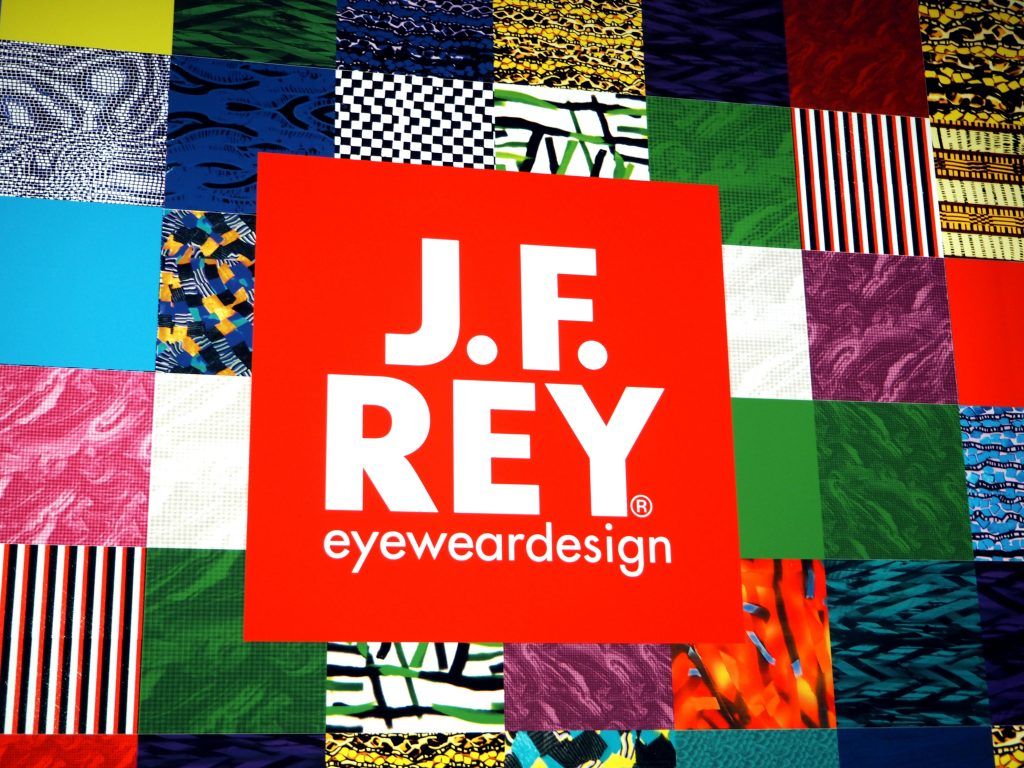 While we were in the JFREY booth, we were lucky that they showed us a collection of sunglasses made for them, SKY EYES. It has incredible models with super cool forms and great acetate mixtures acetate! The truth is we would not know to pick a favorite in the wide variety of shapes available! very good find!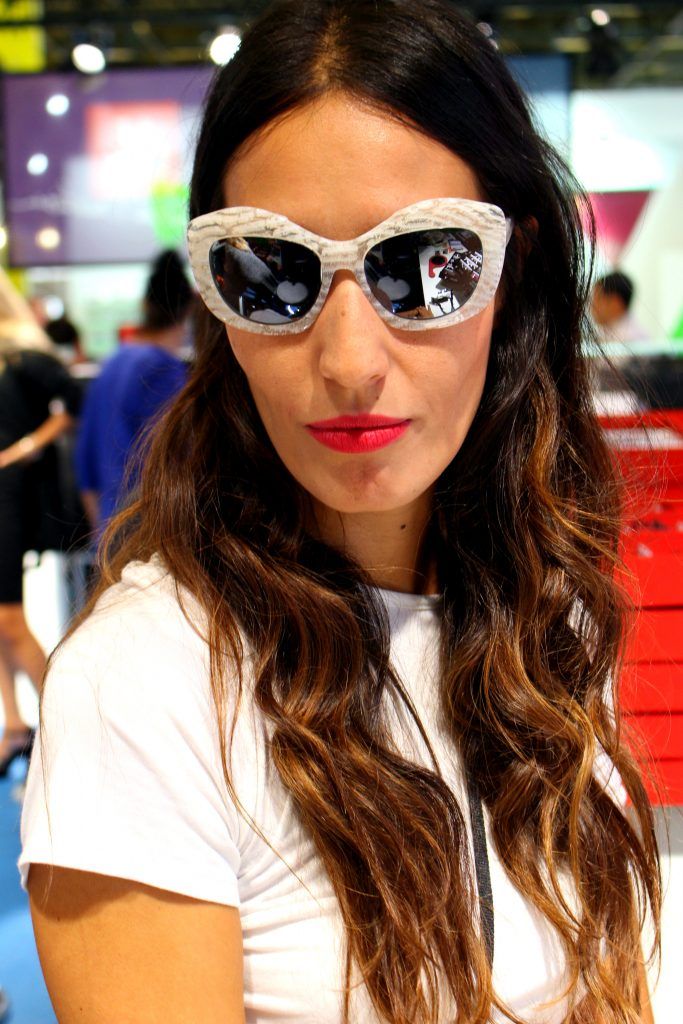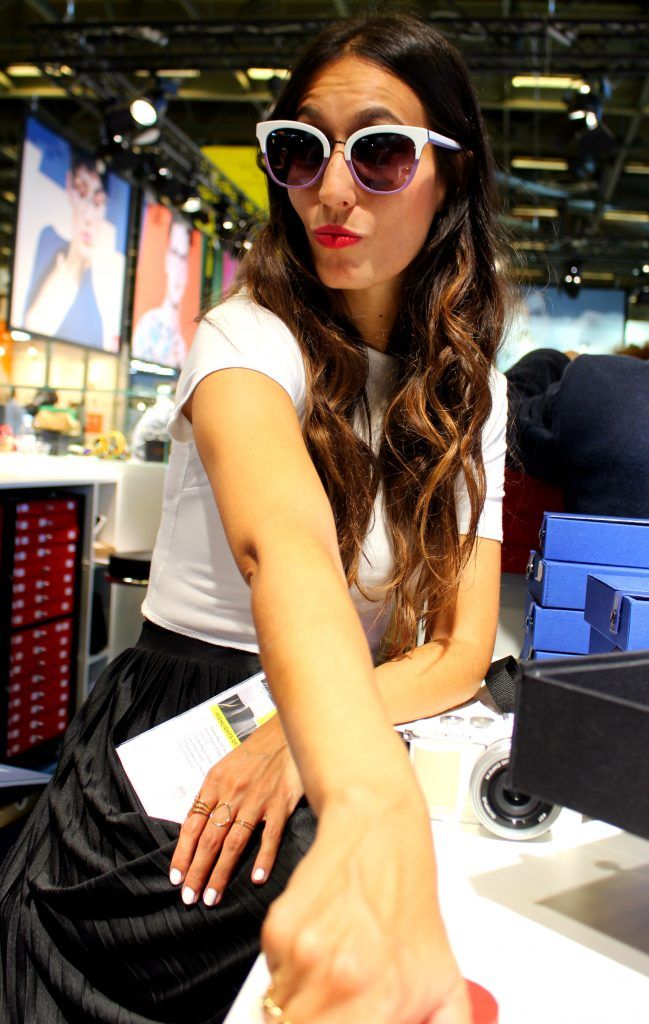 Here we stop for today !! soon we continue with more spectacular collections and glasses !! Do not miss it!!! 🙂 THANKS A LOT FOR YOUR VISIT!!
Click to → SPANISH