Spanish version click in the face→ 🙂
One of our first posts was a report of our visit to the «Central Design Market» (Mercado Central de diseño) in June 2014. There we met designer glasses Lorena Serrano Peinado (NINA QUICHE) presenting her embryonic project … we would talk in the future. Since then we have followed the progress of the brand and finally two years later, after a lot of work, development of techniques, research materials and especially a lot of passion, the project has materialized. Today the brand has evolved, has been renamed and has left the world with the name NINA MÛR, the final development has been carried out by the team formed by Lorena Serrano Peinado and Davide Fichera

Lorena Serrano Peinado is the designer of the brand. Optician daughter and sister. Draws glasses since she can remember. Graduated in marketing, master in art direction and amateur illustrator.
Davide Fichera has been raised in his grandfather furniture factory . He studied architecture (student of Ettore Sottsass, father of the Memphis movement), graphic and industrial designer since «always», his mission is to make reproducible and executable designs.

Both are the soul of NINA MÛR and together also form the design and development agency FIKERA & QUICHE.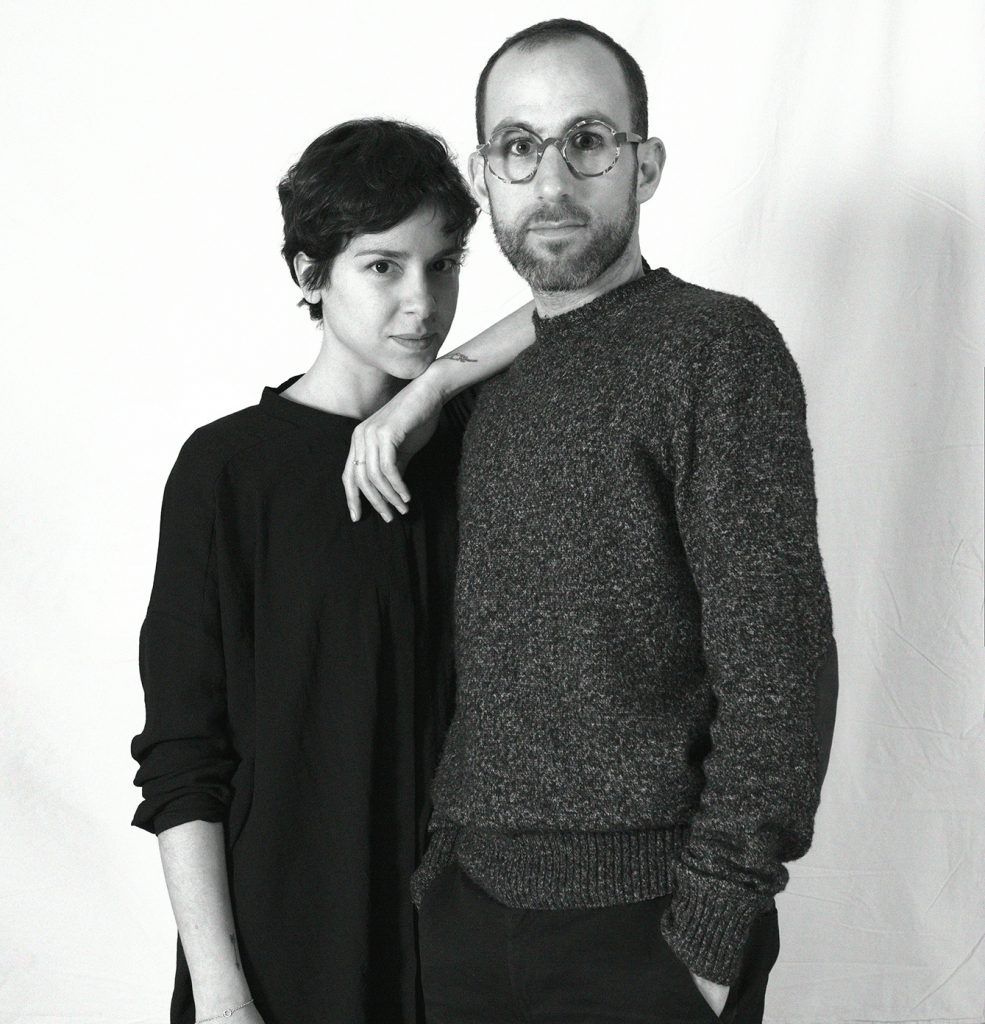 Well, looking forward to seeing the result we were invited to their studio-workshop. It was a very enriching and inspiring experience. … Just as you enter to their friendly space christened «La Nave» you instantly soaks with the NINA MÛR experience  … the smell, tools, wood is full protagonist, is mixed with incredible views of Madrid.
There was an intense visit of 2 hours spent in an instant and culminating in an impromptu dinner in the purest Italian style (Davide had prepared a «pasta» recipes that only the Italians know).
On our visit they have told us how they have developed their own step by step process of making his glasses using  laminated Finnish birch wood as the basis of the process. After these years of hard research, they have experienced, made a thousand design tests, hundreds of tests of cuts, trial and error to find the magic formula: a product of high quality and exquisite design which has resulted in two different collections:

MOBILE COLLECTION: this is a tribute to the golden age of Italian furniture from the 80s that gave rise to «Memphis Movement». The glasses are coated externally with a monochrome Licked used for the manufacture of furniture that brings quality and sophistication. The finish is spectacular, the glasses are different from any we have accessed previously and we love the elected colors!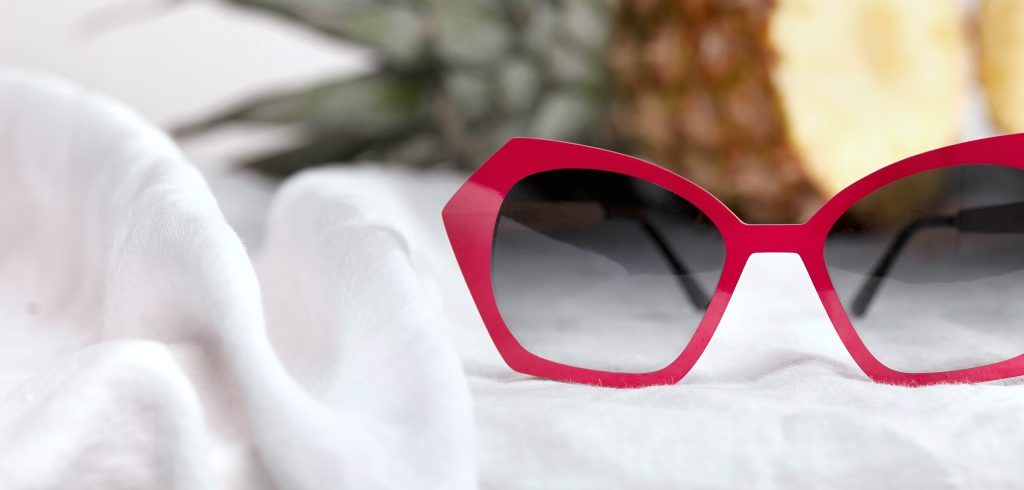 EBRU COLLECTION: Based on an old technique of marbling on paper that was used for bookbinding. The finish is unique, more organic, with infinite possibilities and effects (you can see how the prints are obtained in the video).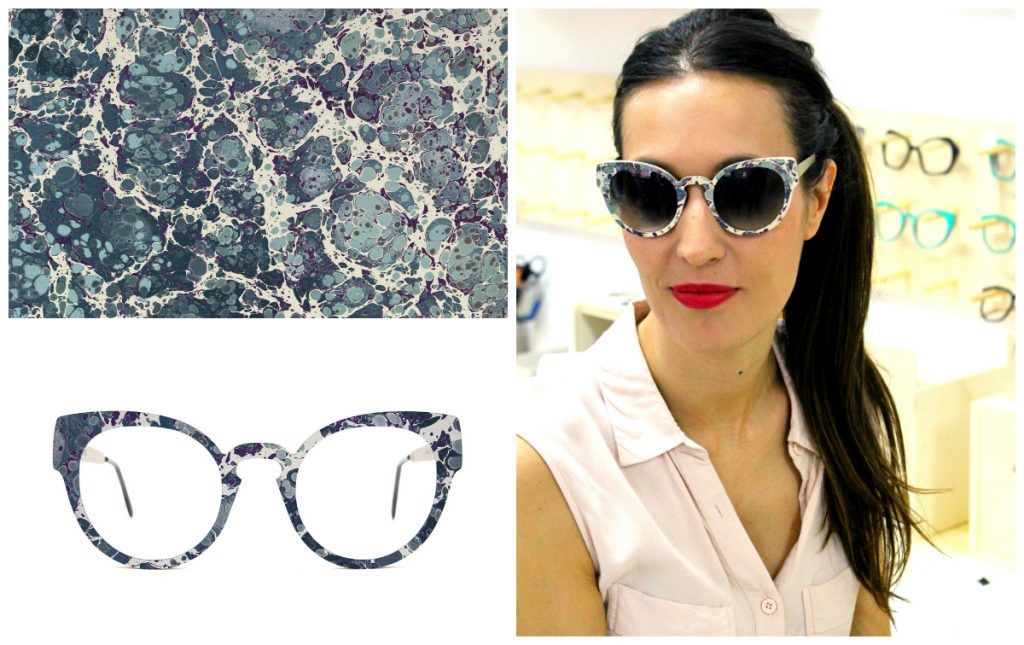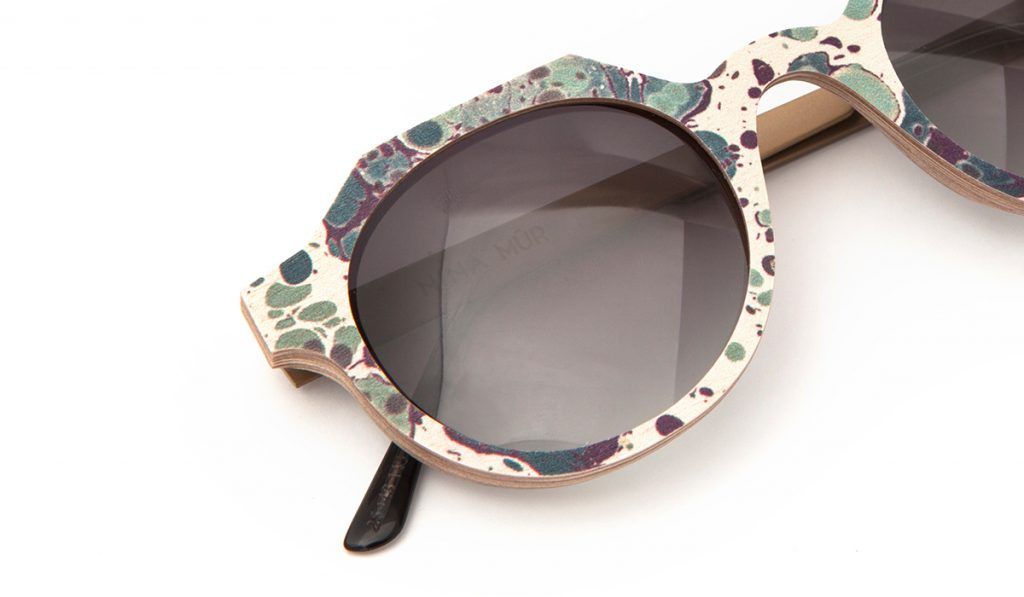 When you are touching the glasses you will notice they are not a collection over wooden glasses. On the contrary, they have that extra touch of quality and design, thinking in every detail, lightness, hardness are fully designed to the millimeter for any prescription. They have developed wooden rods that fit perfectly without further adjustment and adjustable metal rods. Both options are perfectly suited to the face … there are plenty of styles to find what best fits your facial features.
We could continue talking much more about NINA MÛR glasses but we will make it in successive posts because we definitely declare unconditional fans of the brand and them, of course! We want to THANKS to them for sharing with us their passion and we are sure they will go well! We will tell you about!

You can have more information about the brand in its wonderful WEB  and  BLOG where you will find a lot of interesting information about the brand image and «the making of» their glasses!
Spanish version click in the face→ 🙂
Thanks for your visit!! 🙂 🙂
(Photos: NINA MÛR & laespejuelos)