Hello everyone!!! Today we present a new model of the Parisian firm CAROLINE ABRAM, one of the most important collections of the optical landscape exclusively designed for women. Each new concept of the French designer is a celebration for the eyewear lovers since she does not cease to surprise us with beauties like this DAWN model that belongs to her new DARLING collection.
Hola a todos!!! hoy os presentamos un nuevo modelo de la firma parisina CAROLINE ABRAM, una de las colecciones mas importantes del panorama óptico exclusivamente diseñadas para mujeres.  Cada nuevo concepto de la diseñadora francesa es una celebración para los amantes de las gafas ya que no deja de sorprendernos con bellezas como este modelo DAWN que pertenece a su nueva colección DARLING.
——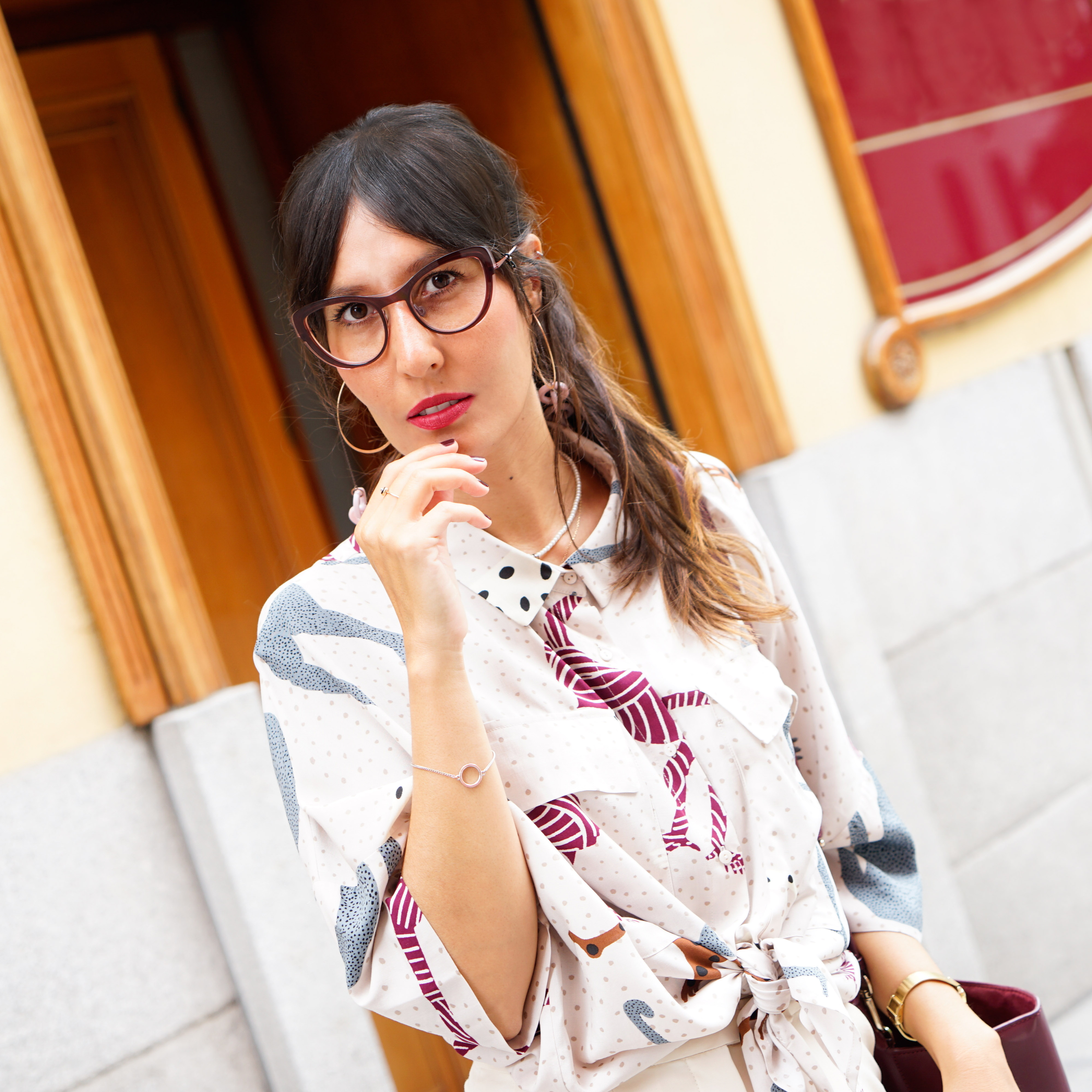 ——
This new and surprising collection stands out for being made by mixing metal with high density acetate, which reduces the thickness of the frame to a thin layer of flexible acetate that results in very light glasses. Another feature of this collection is that with each model there is a matching chain with the same name and we anticipate that the available combinations are spectacular.
Esta nueva y sorprendente colección destaca por estar fabricada mezclando metal con acetato de alta densidad con lo que el espesor del frente se reduce a una fina capa de acetato flexible que da como resultado unas gafas muy ligeras. Otra de las características de esta colección es que con cada modelo existe una cadena a juego con el mismo nombre y os adelantamos que las combinaciones disponibles son espectaculares.
——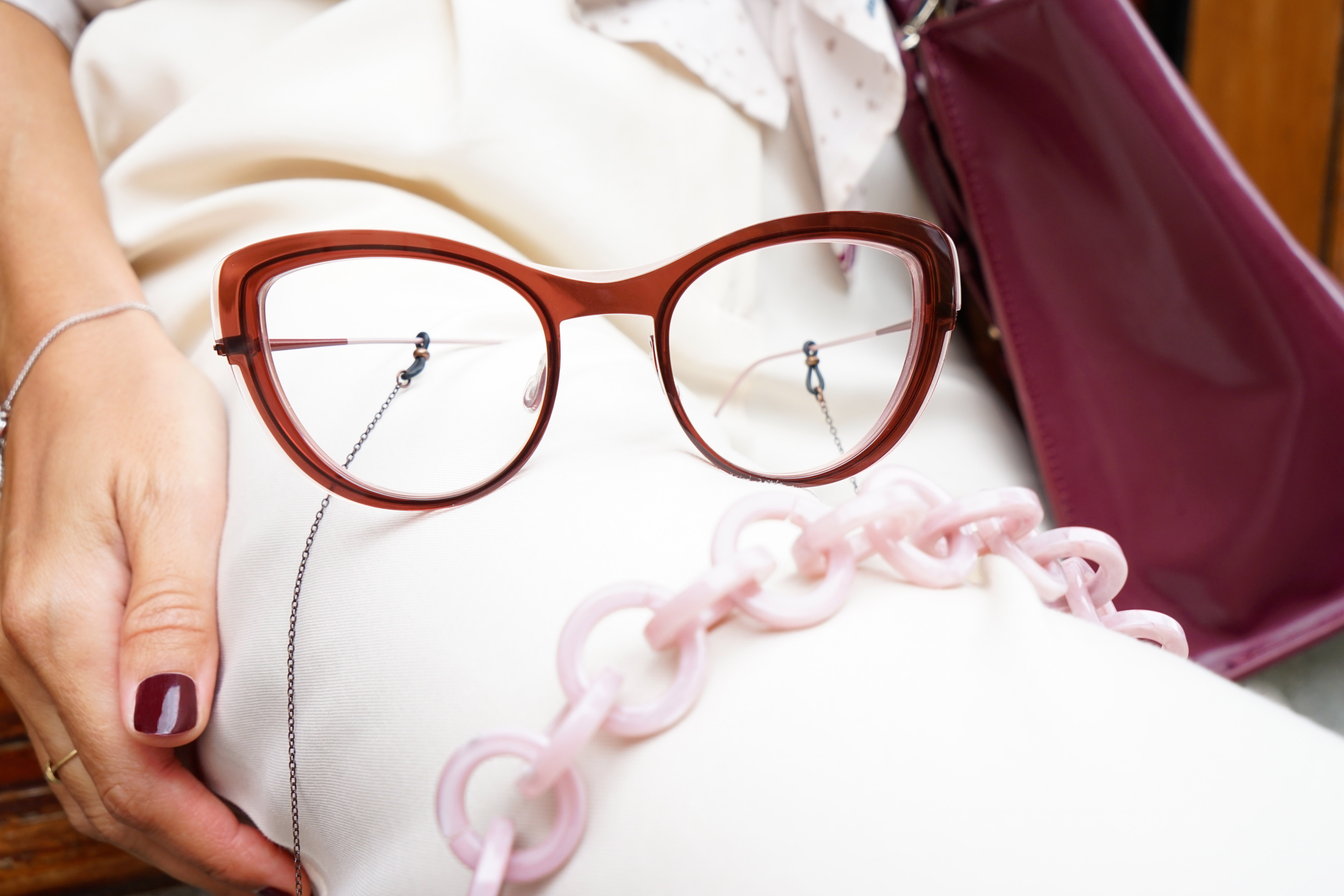 ——
We show you this DAWN optical frame, a large cat-eye shape that feels great, the fineness of the metal chassis in brown and pink is soft adapting to the skin tones on the temples, the acetate parts of the front are a real show, two thin layers that overlap with two similar shapes making a beautiful effect and with extreme softness.
Nosotros os traemos esta DAWN de graduado, una forma cat-eye grande y que sienta genial, la finura del chasis de metal en marrón y rosa es suave adaptándose a los tonos de la piel en las varillas, las partes de acetato del frente son un verdadero espectáculo, dos finas capas que se superponen con dos formas similares haciendo un efecto precioso y con una suavidad extrema.
——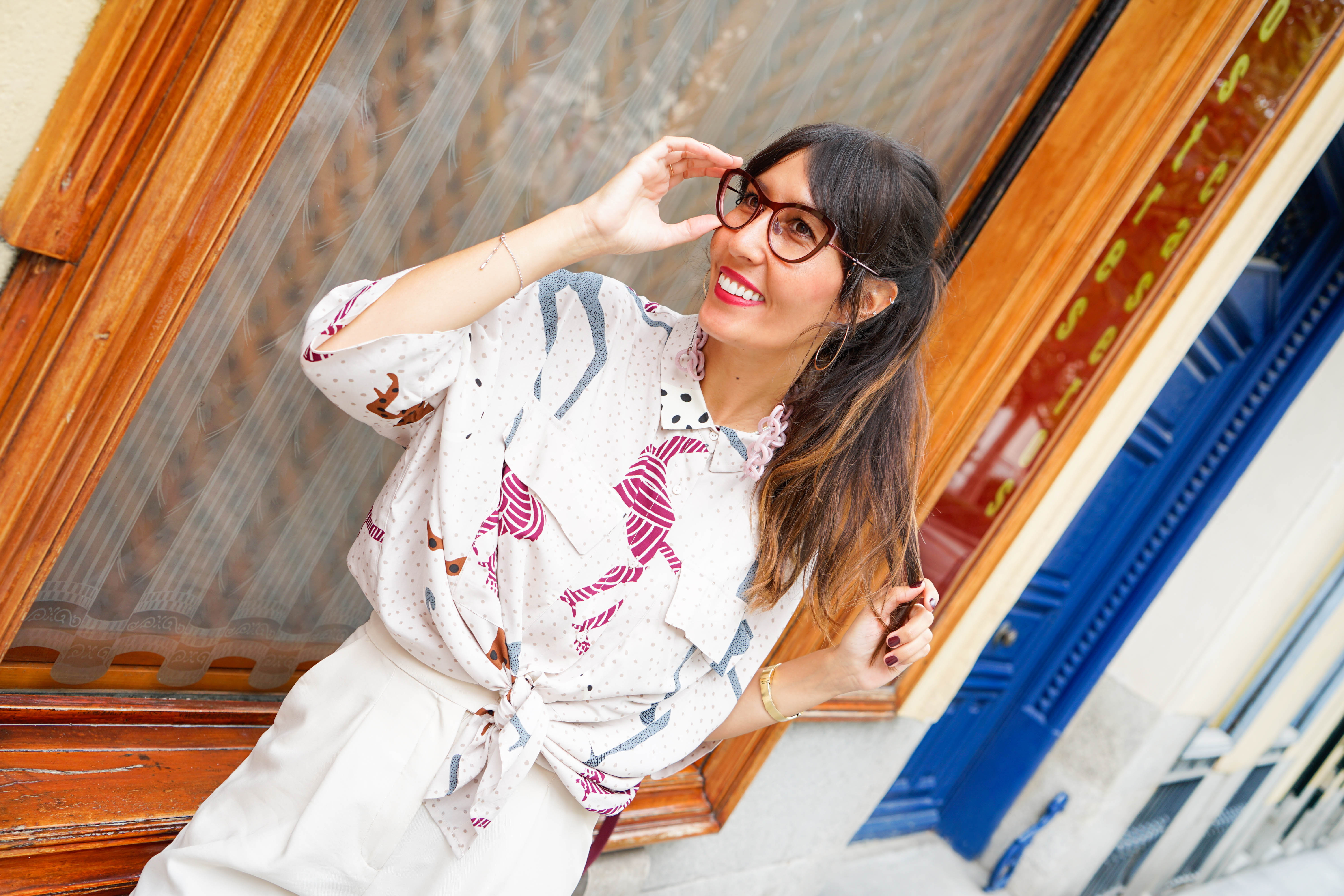 ——
The matching chain is made in a pink-pearly that combines perfectly with the temple and the shades of the frame; the accessories that accompany this collection are incredible, a strong point of the designer who renews her catalog of chains and impertinent year after year.
La cadena a juego está realizada en un rosa-nacarado que combina perfecto con las varillas y los tonos de la gafa;  los complementos que acompañan a esta colección son increíbles, un punto fuerte de la diseñadora que renueva año tras año su catálogo de cadenas e impertinentes.
——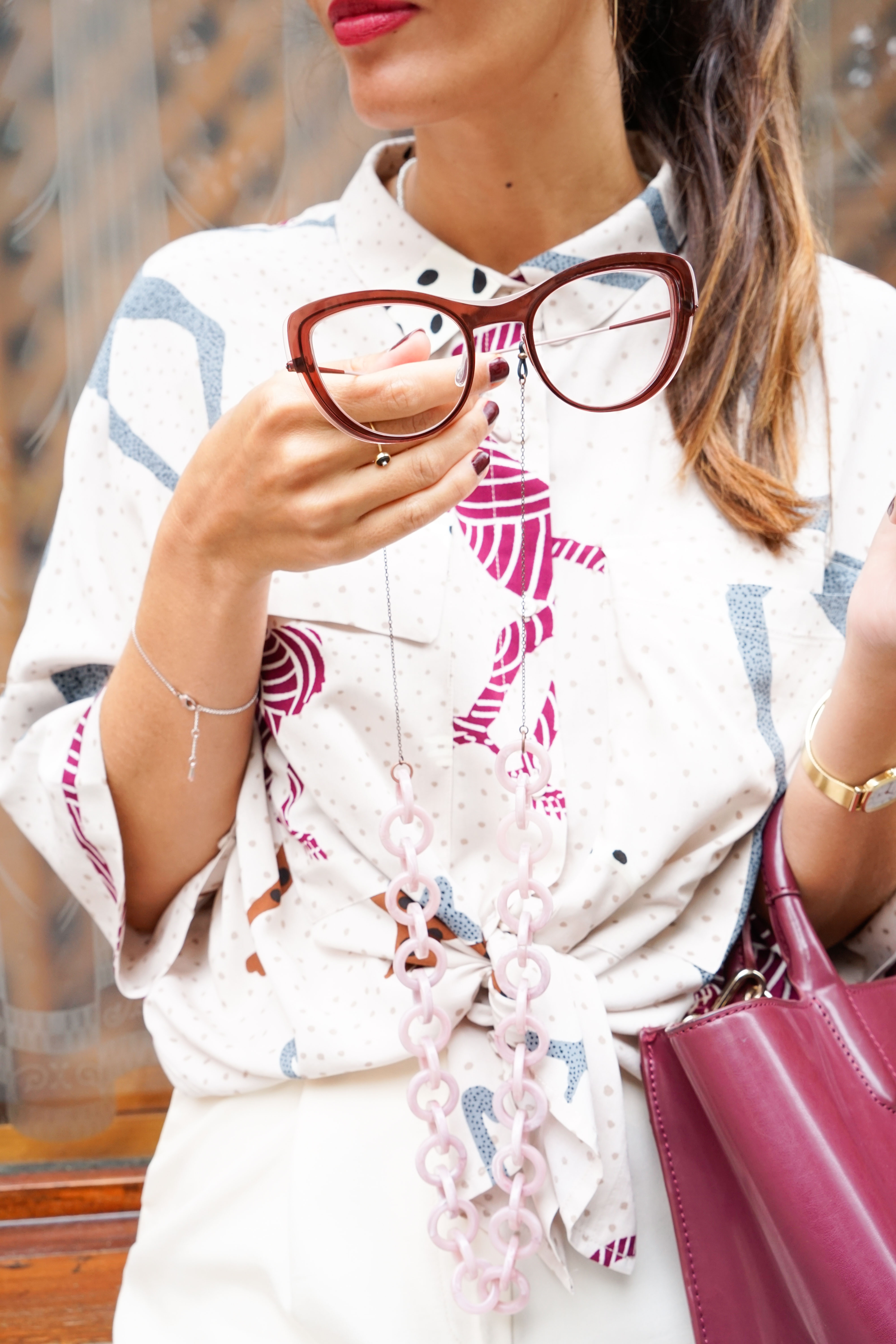 ——
This new DARLING concept has been rewarded recently with SILMO D´or to its sun DIVINE model, congratulations on the award to Caroline and her entire team !! well deserved!!!!!! We hope you like the photos!!! ❤
Este nuevo concepto DARLING ha sido recompensado recientemente con el SILMO D´or  a su modelo DIVINE de sol , enhorabuena por el premio a Caroline y a todo su equipo!! bien merecido!!!!!! Esperamos que os gusten las fotos!!! ❤
——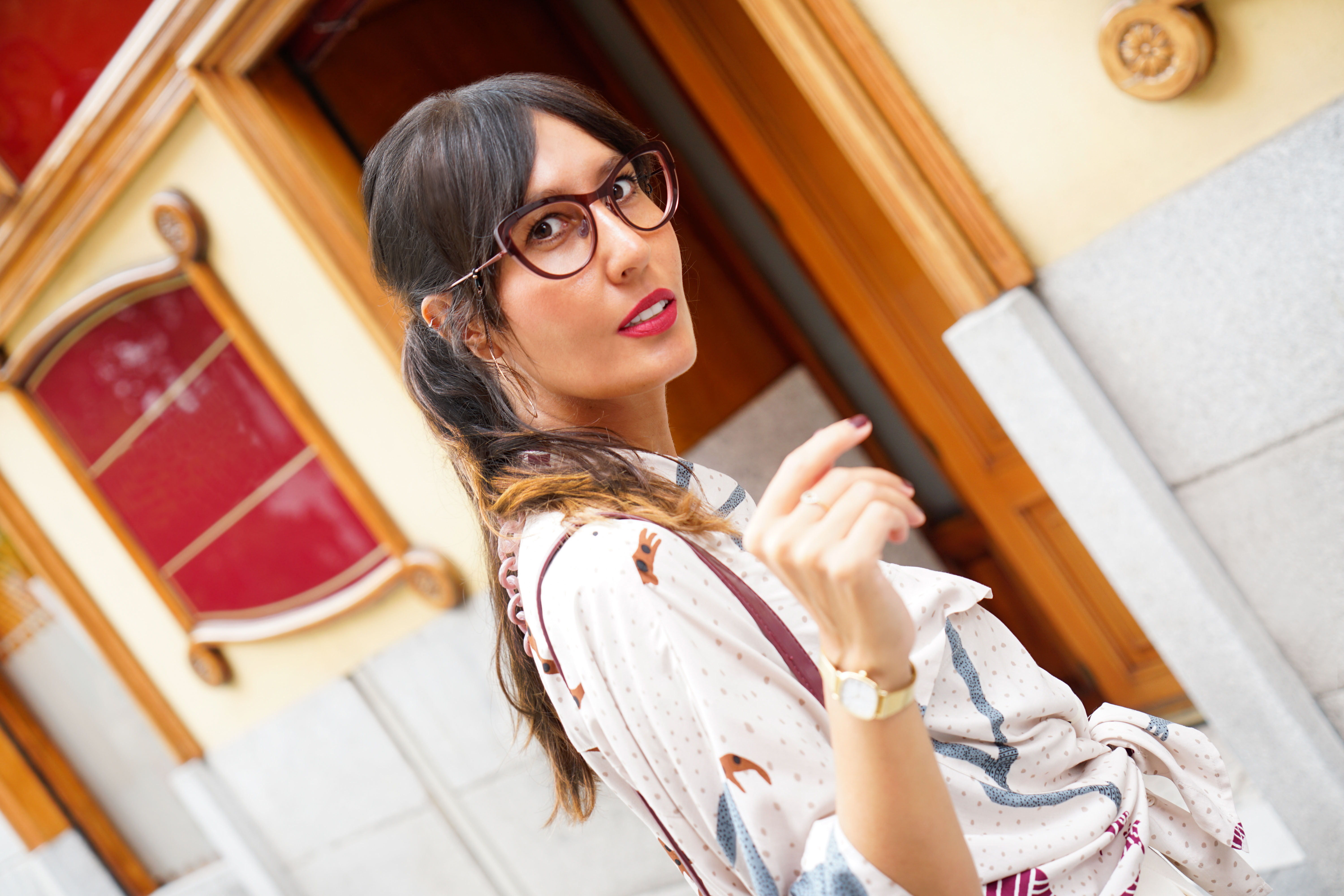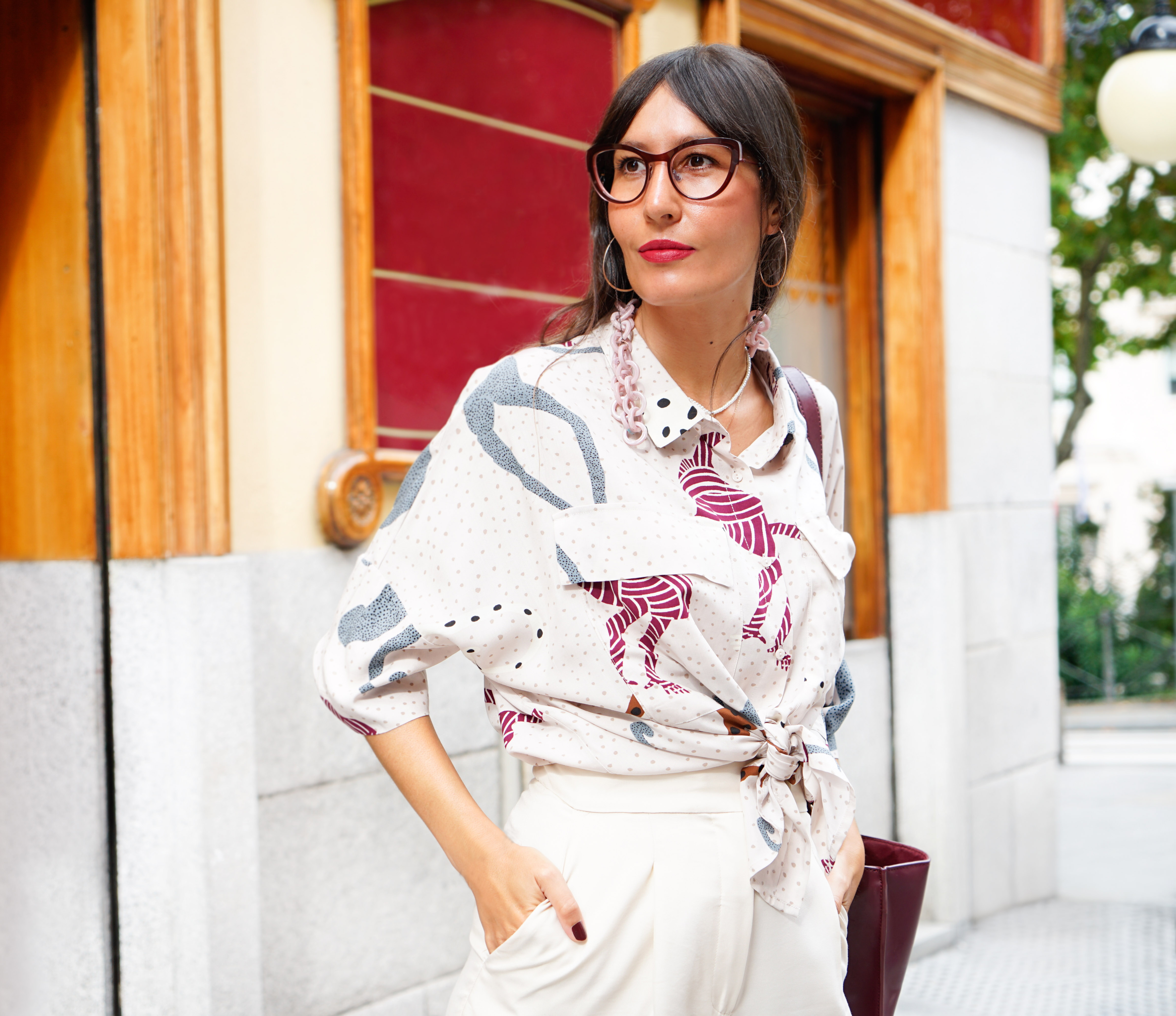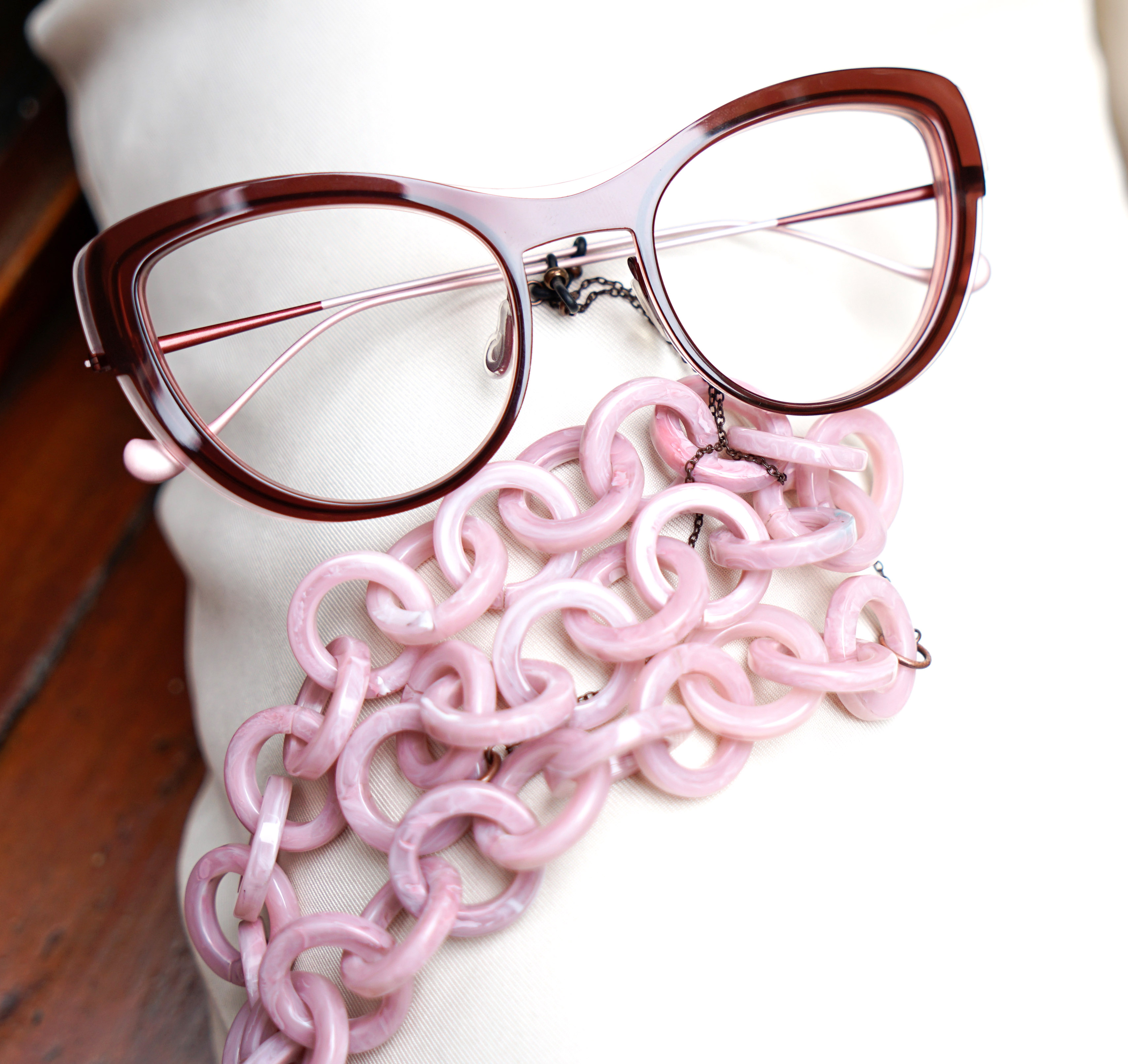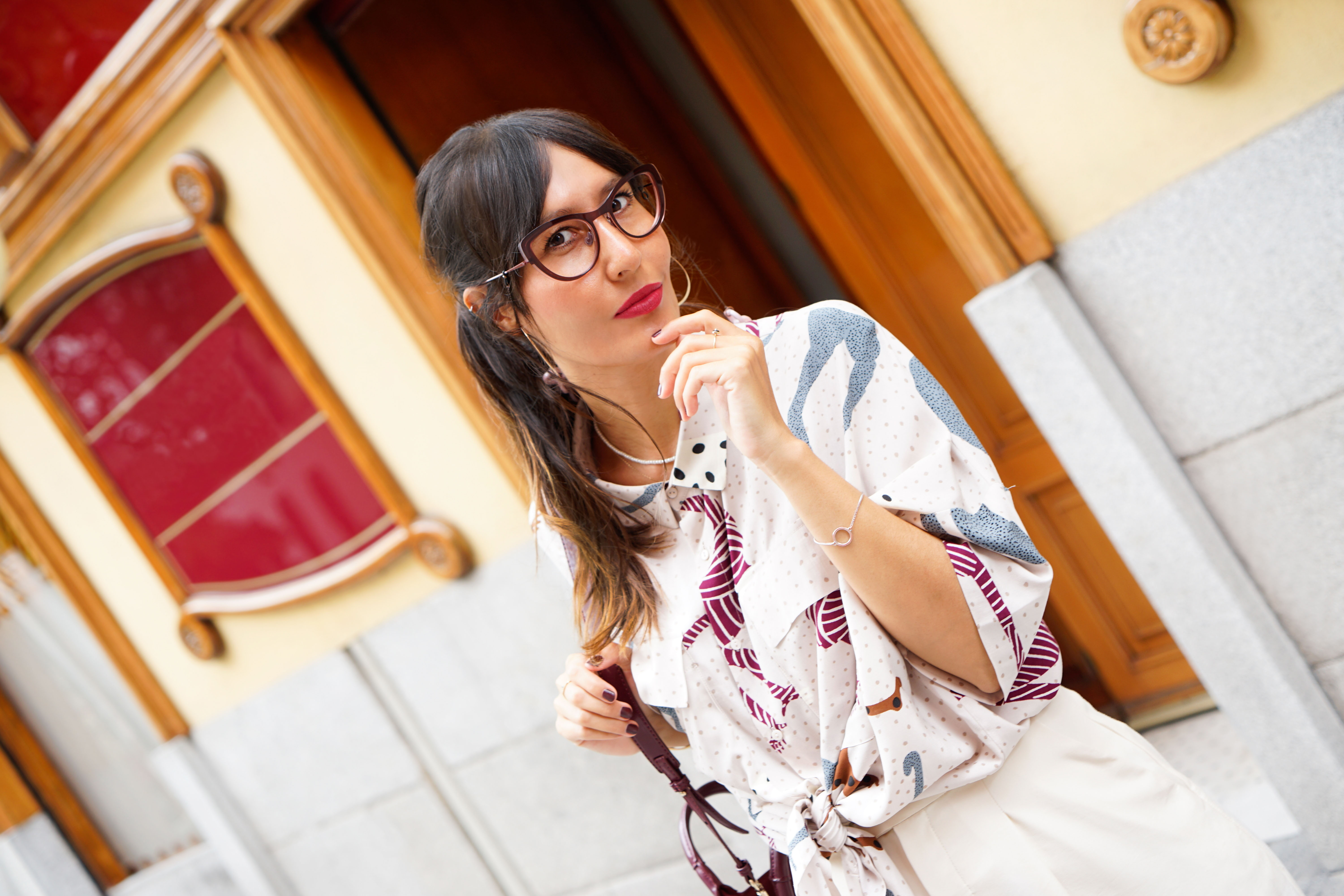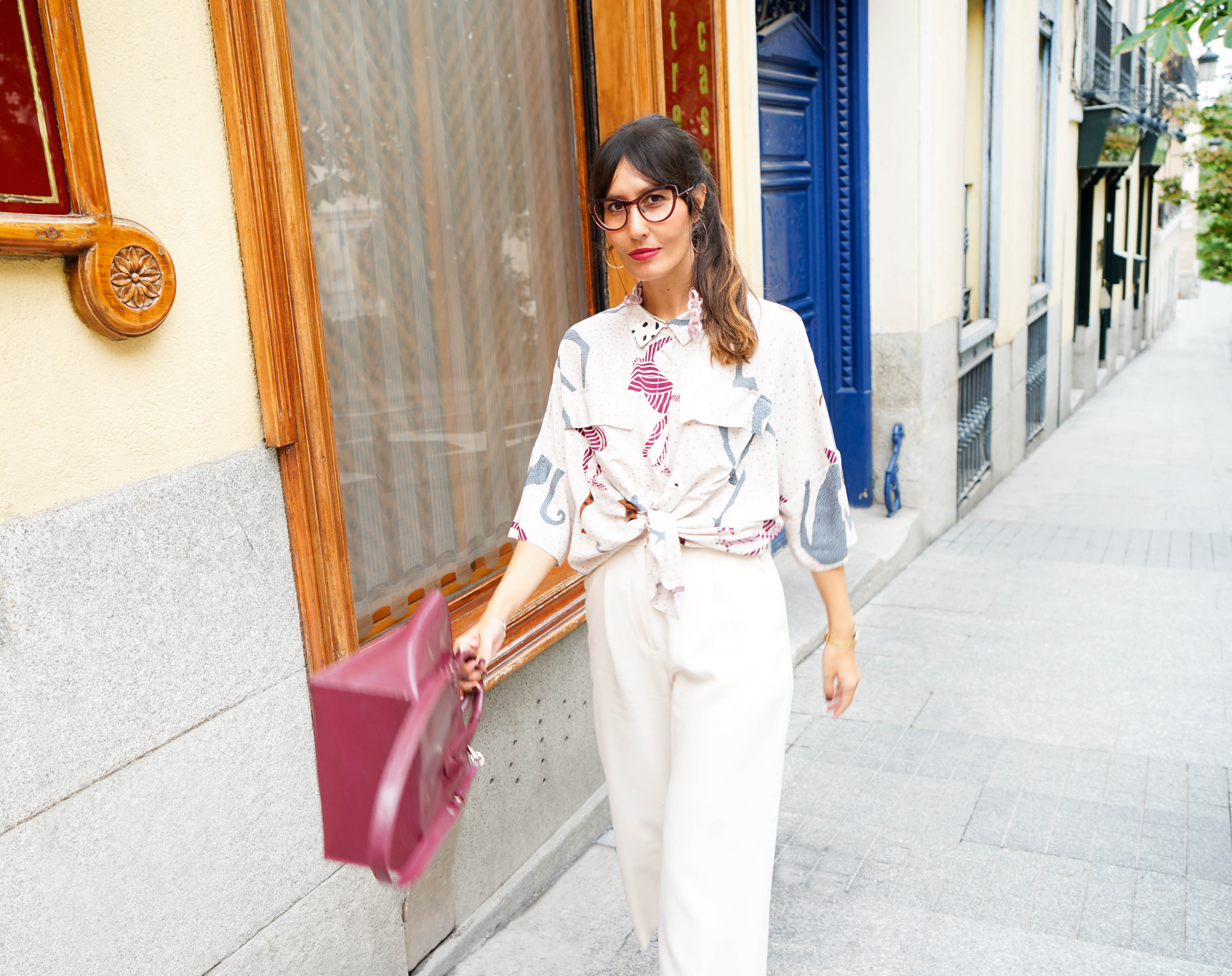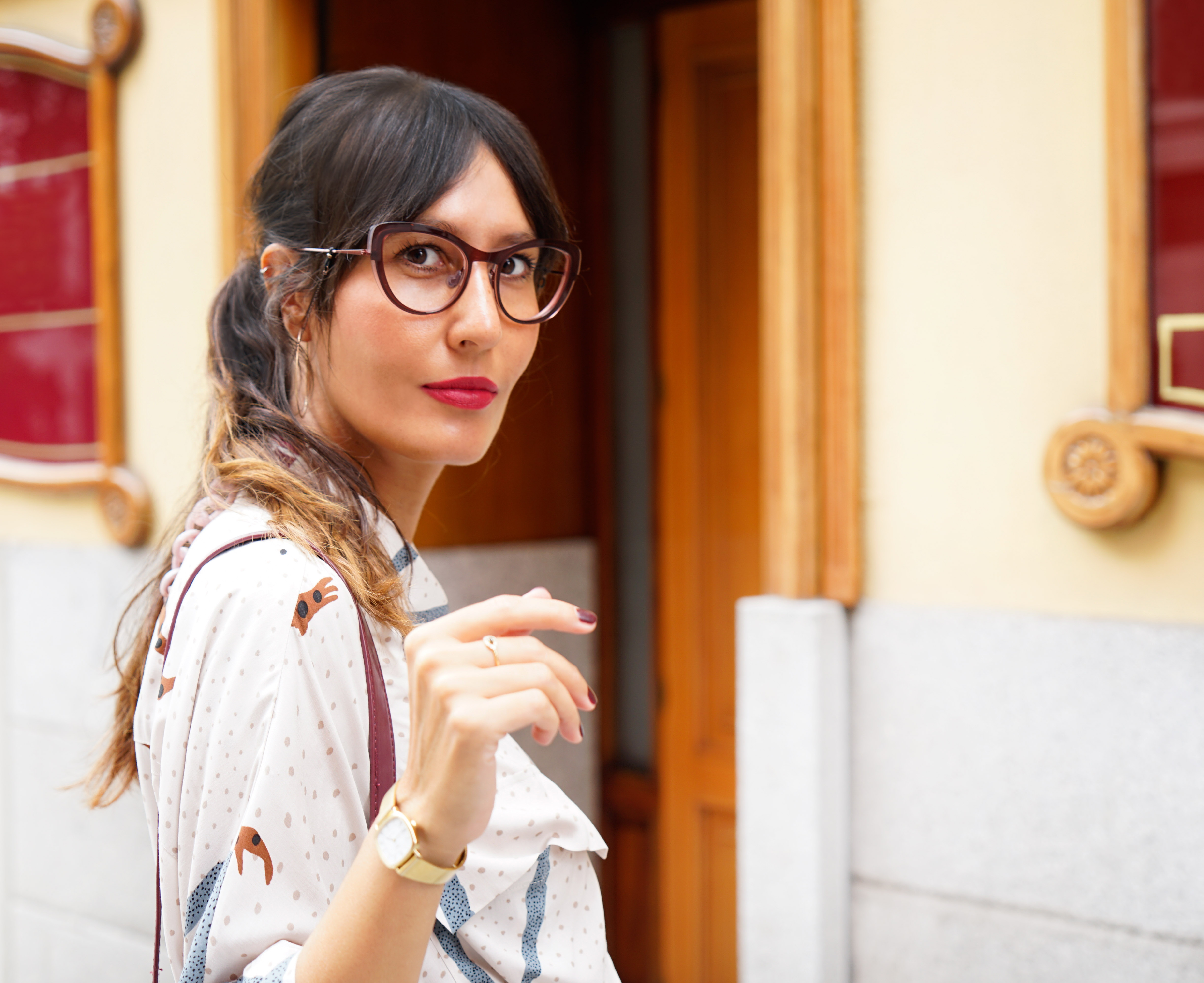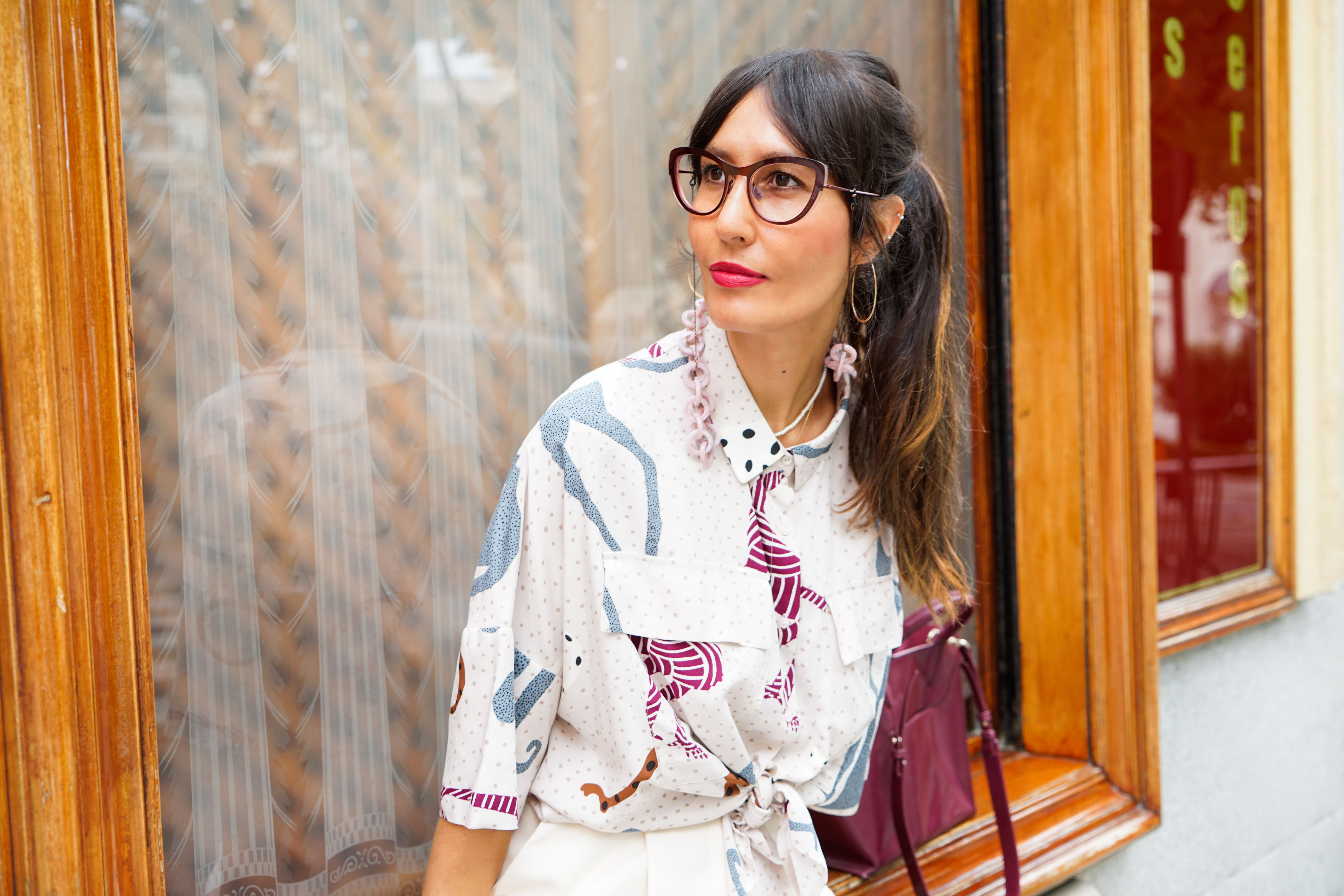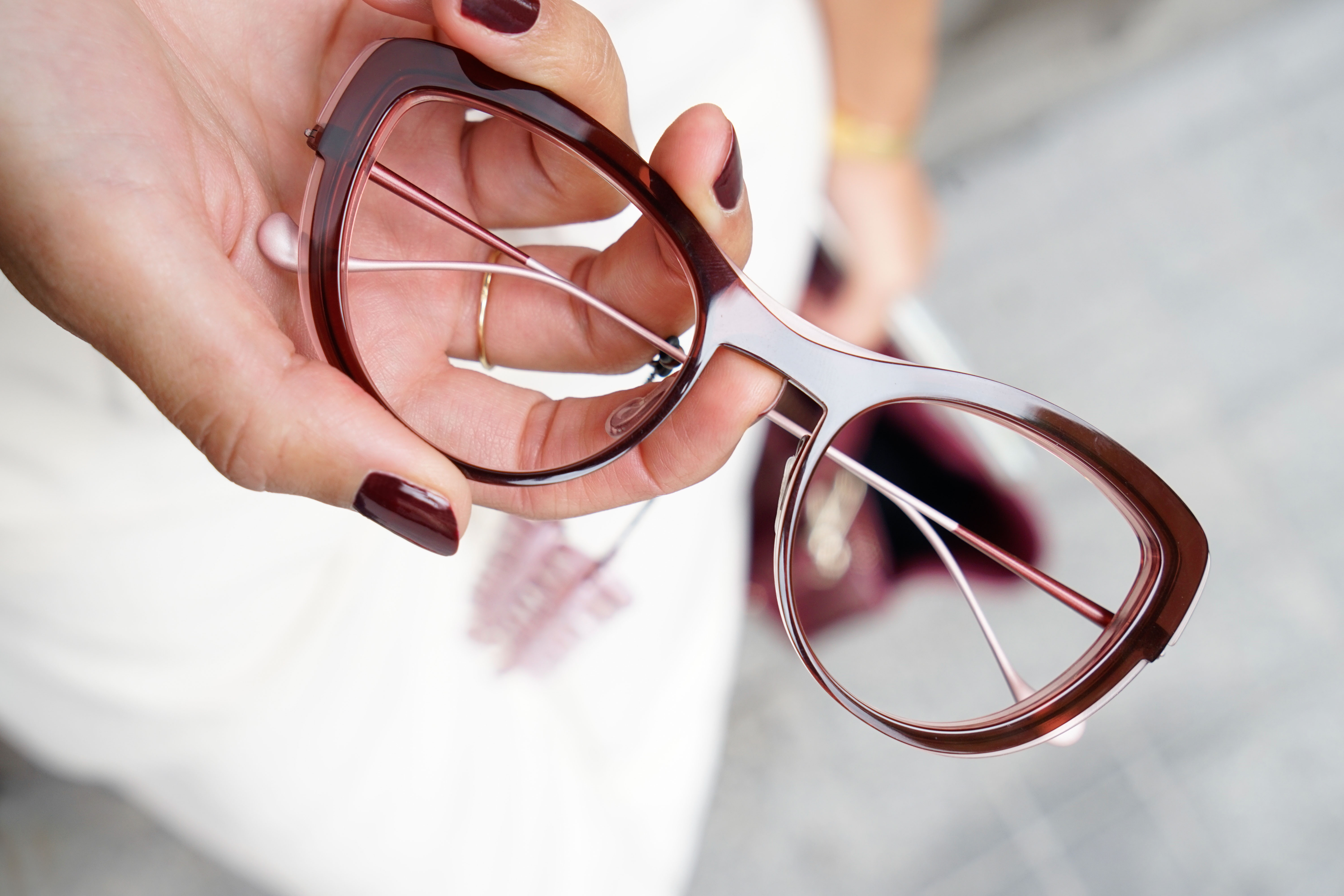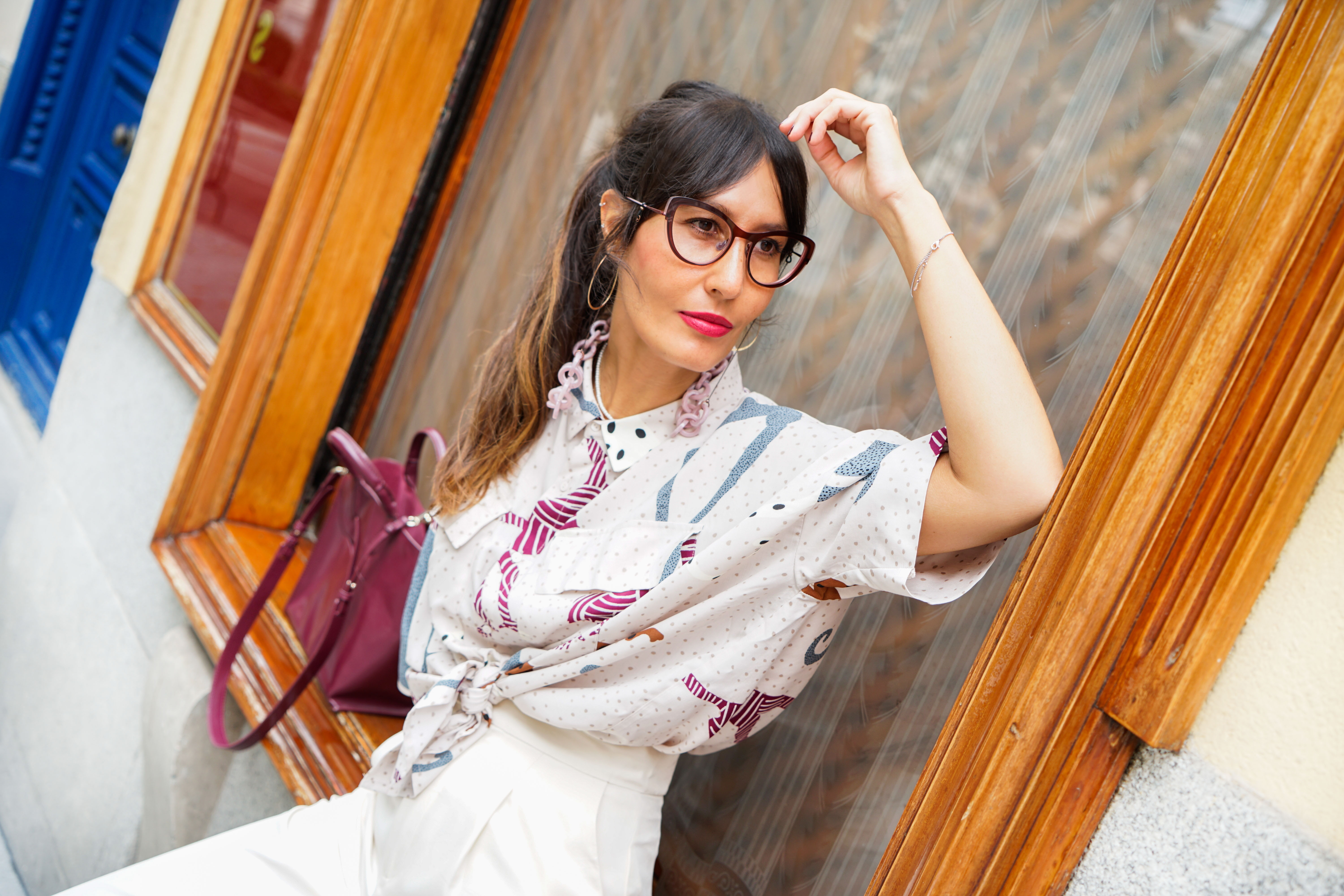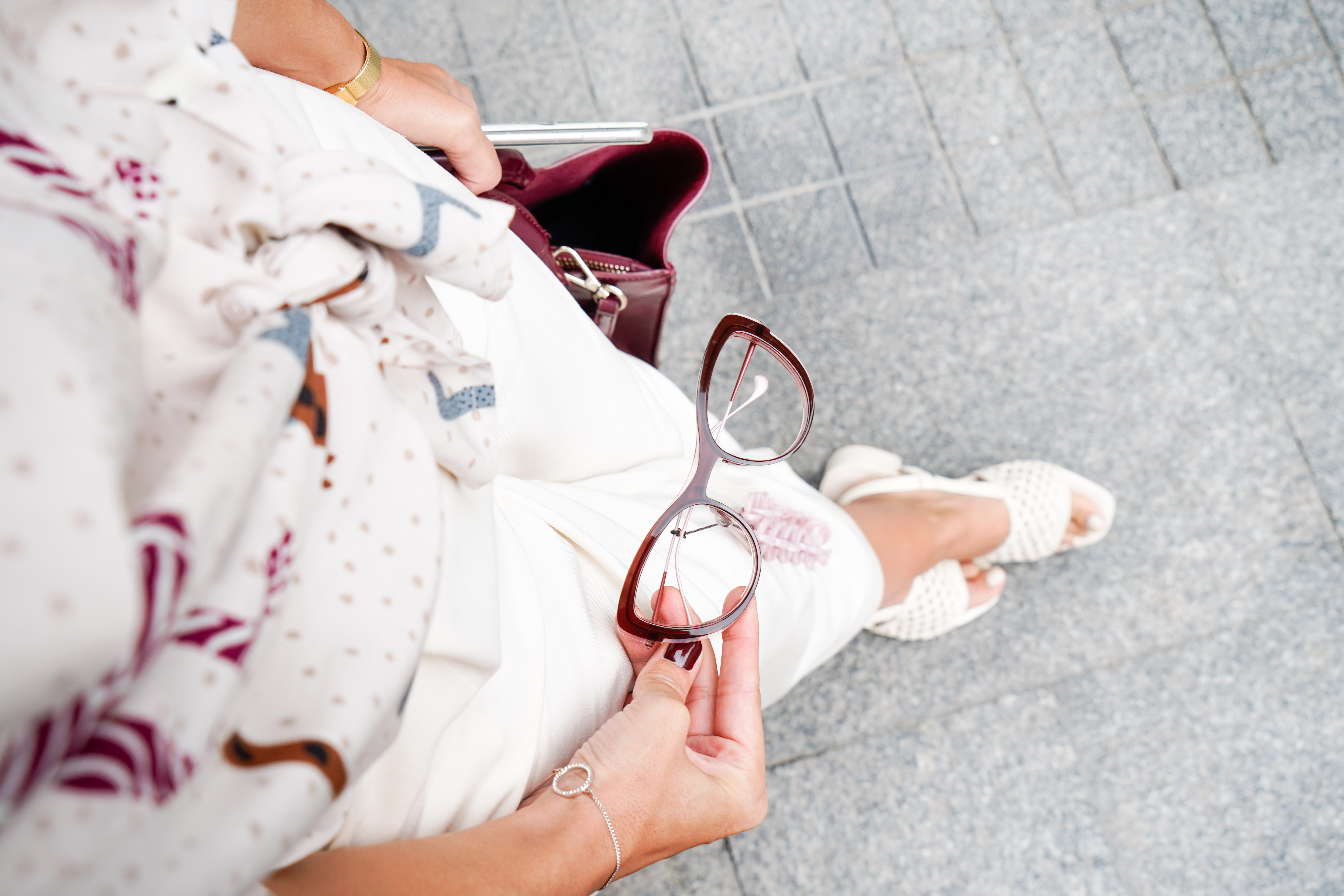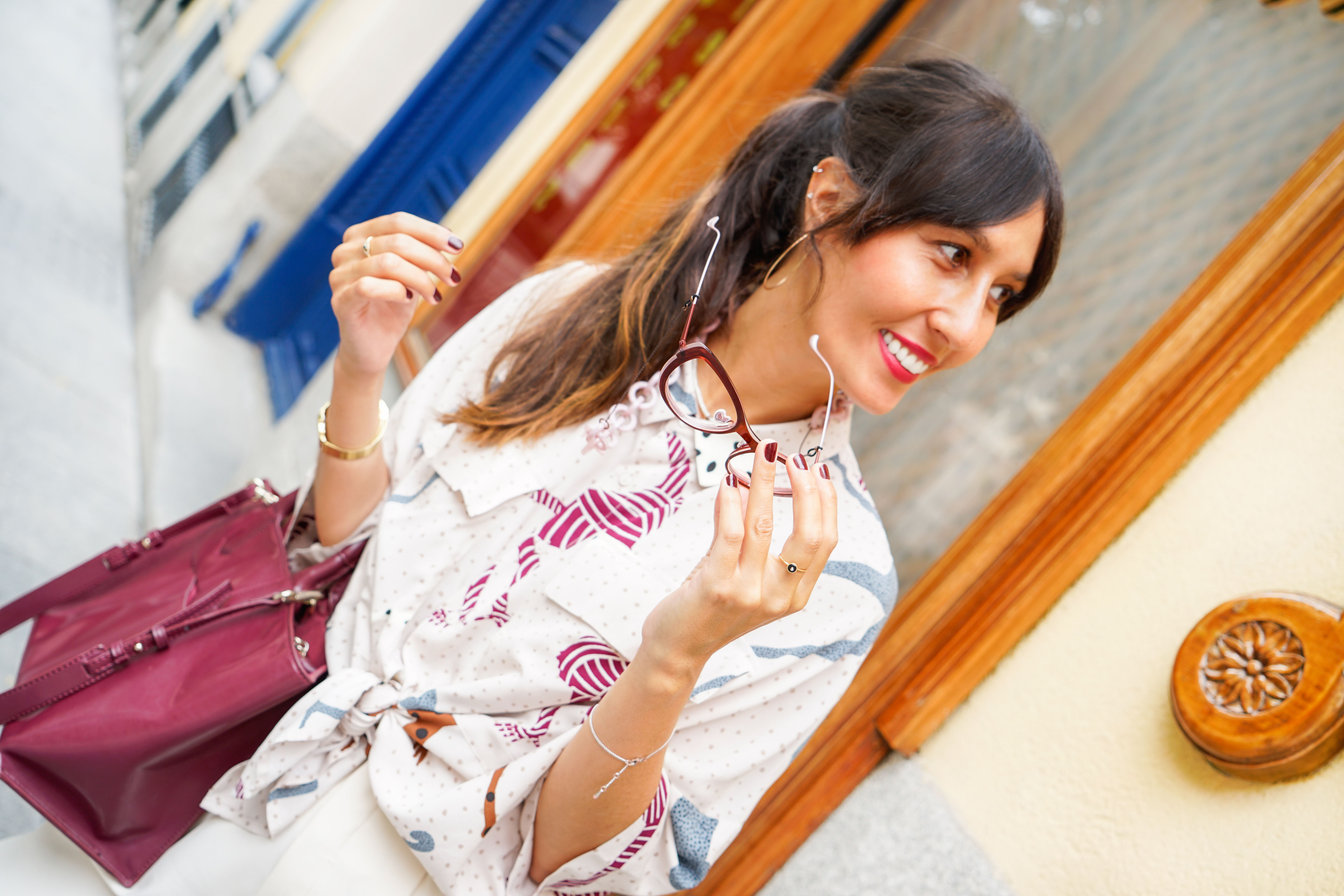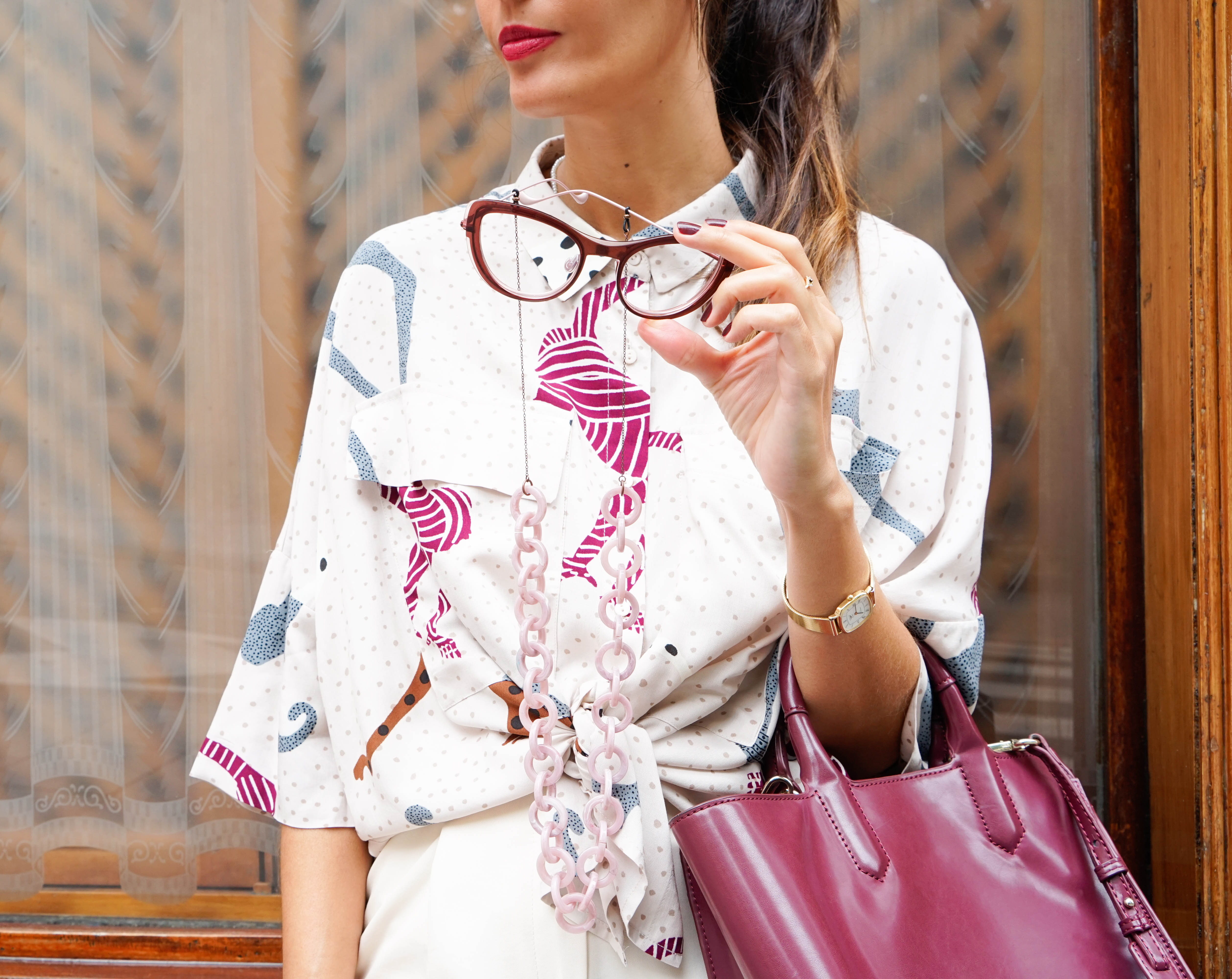 THANK YOU – MUCHAS GRACIAS – MERCI – GRAZIE
 Do you like CAROLINE ABRAM??….read more reviews on the blog…. click here → ♥