CLICK TO → SPANISH
Hello everyone!! today we bring you a special post on a report in which we have been working together with an international group of bloggers to which we belong (TEF Entourage). We started at the beginning …
THE EYEWEAR FORUM (TEF) is an international forum led by Maarten Weidema in which we collaborate with other bloggers of glasses and journalists of the sector forming the so-called «TEF Entourage». THE EYEWEAR FORUM is the largest facebook group in the optical sector, with more than 12,000 followers only in the sector and is the meeting point for designers, opticians and manufacturers where we publish our weekly reports.
To commemorate the 50th anniversary of SILMO we have made, among some TEF bloggers, a series of photographic reports, reviewing the 5 decades and the different tendencies in the eyewear design. The report, which consisted of 50 photographic sessions, has been published in TEF throughout these months and will have its space in SILMO, a five-sided totem where the glasses will be displayed and the results of the live photo sessions . If you go to SILMO do not miss it.
We present you the bloggers who have made the reports between us (we do not introduce ourselves because you already know us 😉 )…
MAARTEN WEIDEMA: editor-in-chief of THE EYEWEAR FORUM and eyewear designer based in Holland, has been the organizer and coordinator of all this project, debuted in the photo sessions and as you will see with a magnificent result. Tireless Influencer, does not stop searching for new formats and activities related to the world of glasses.
CHANTAL GOLDFINGER: The Brazilian blogger is editor of BY THE EYEWEAR, she has been a fan of glasses since childhood and has made her love of glasses her way of life. Currently part of her blog has her own television program in VOGUE Bazil on the latest trends in glasses.
JENNIFER BITCHE: Chief editor of the Austrian blog FACEPRINT. In her blog she talks about her relationship with the glasses in a very special way with a very personal vision and aesthetics. For her the glasses are an instrument to express the personality of each one.
MARTIN GRAF: an experienced journalist and an institution in the world of glasses, has dedicated his entire professional life to writing in various specialized media in Germany, currently editor-in-chief of his magazine EYECOM.
GIULIA DE MARTIN: The Italian blogger has founded, together with Stefano Sega, BEHING MY GLASSES a fashion space where everything revolves around the world of glasses, the light of Italy predominates in their reports that mix fashion and glasses in the same concept.
The report covers the 5 decades from the 70s to the present, 10 shootings per decade distributed among all the participants, we will teach you a small sample since we have made a complete report of each frame. If you want to see all the complete reports and do not belong to TEF, click on the icon  →🙂 
PSYCHEDELIC 70S
OLIVER GOLDSMITH
BEVEL
WOOW
BELLINGER
KIRK & KIRK
GIORGIO VALMASSOI
ESSEDUE
MOREL
FRAMERS
TRACTION PRODUCTION
EGREGIOUS 80S
JF REY
DANIEL HECHTER
MOSCOT
EMMANUELLE KHANH
O SIX FOR ART
MATSUDA
PL+S
PIERRE
CUTLER AND GROSS

SMOKE X MIRRORS
AMOR/SOL AMOR
CLEMENT GOUVVERNEUR
NAUGHTY 90S
CAZAL
PRIDE
BOCCA
GIJS
JF REY
VON ARKEL
KILSGAARD
GÖTTI
MODO
SOPHISTICATED 00S
DANIEL HECHTER
BLACKFIN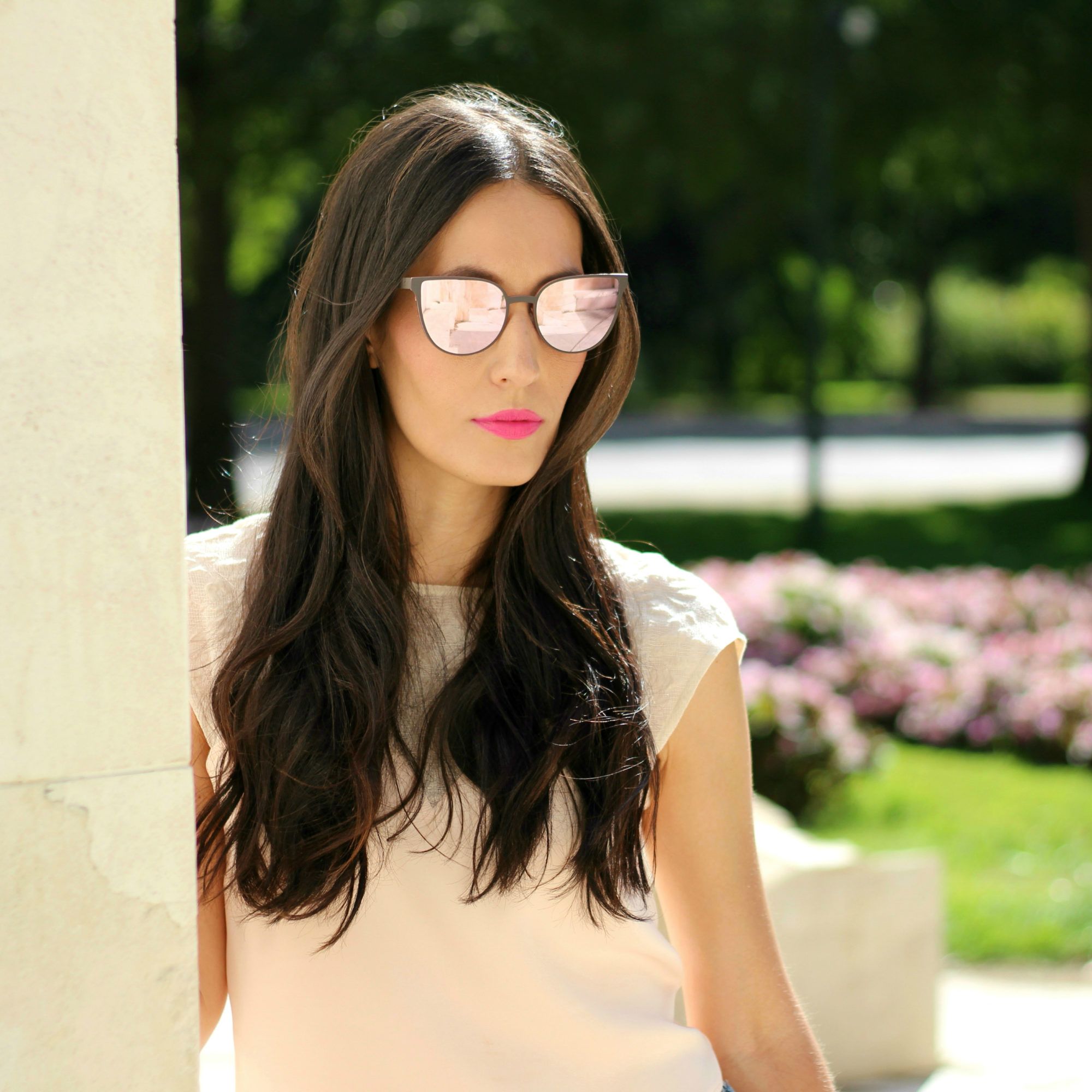 ANDY WOLF
SALT
ALISON MAGEE
TAVAT
MONOQOOL
FACE À FACE
VANNI
TECHY 10S
BARBERINI
PRODESIGN
FINEST SEVEN
CARLOTTAS VILLAGE
FHONE
BLOONDALE
EOE
ADRIAN MARWITZ
HOFMANN
JISCO
GRACIAS!!!! MERCI!! GRAZIE!!
CLICK TO → SPANISH